As a Toronto-based wedding photographer, I have the opportunity to travel much of the Greater Toronto Area (GTA) and its surrounding areas, but traveling east is a rarity!  One cloudy, grey, August morning, Claudia, Gee, and I piled inside one trusty little car and drove far into the eastward unknown towards the town of Orono.  Where?  Yea, I said the same thing too.   Anyways, while exploring new territory, it became a very eventful morning even before we arrived at The Audette House! It turns out that The Audette House specializes in antiques — they have a diverse selection of exceptional, classic, and quaint items scattered throughout the grounds, house, and barn.
Walking onto the grounds of The Audette House reminded me of  Style Me Pretty, a wedding blog focused on inspiring couples to make their wedding uniquely their own.  They even have a section on the web site devoted solely to  DIY (Do-It-Yourself) projects!  It just goes to show that you can have a fabulous wedding without breaking the bank.
So, if you're a bride looking for inspiration and ideas for your own wedding's colour palletes, wedding favours, floral designs, fashion accessories, wedding decor, and more, definitely give Style Me Pretty a visit!
Ambra and Brad's wedding was filled with handmade, vintage-styled details.  Ambra did an amazing job putting everything together from the small details to her wedding dress!
She wanted a dress with some pouf, which usually means lots of layers, lots of fabric, and lots of weight which makes it hard to walk in, but her custom made dress was so lightweight and she was able to travel (even in the rain-soaked ground) with ease.
After the rain paused and the vows were said, their family and friends had a memorable time enjoying refreshments while singing classic tunes at the top of their lungs with an accordion accompaniment.  Pretty unique experience, if you ask me!  Great company, great food, great memories.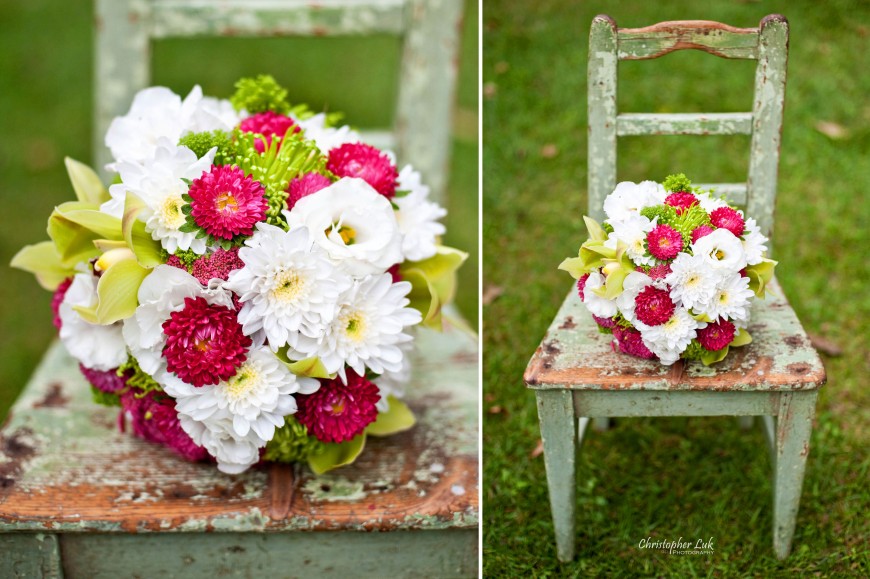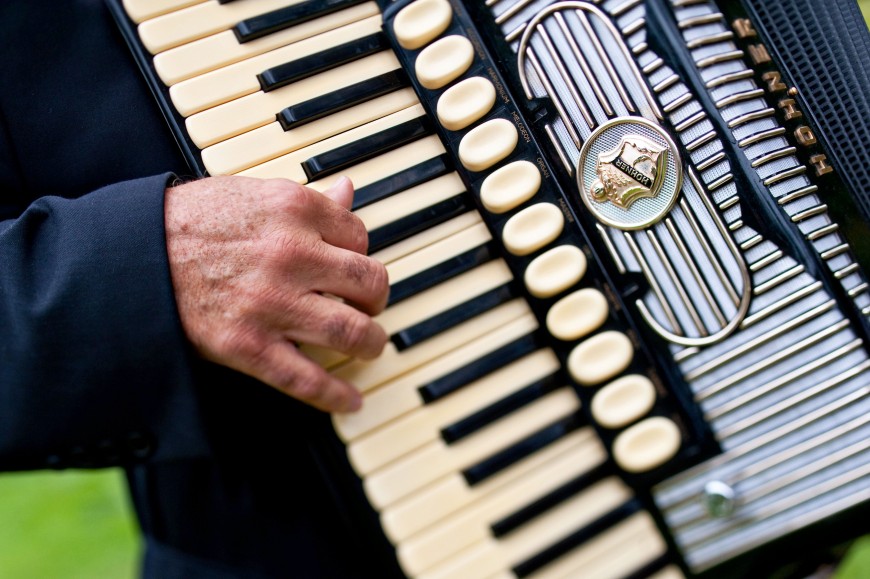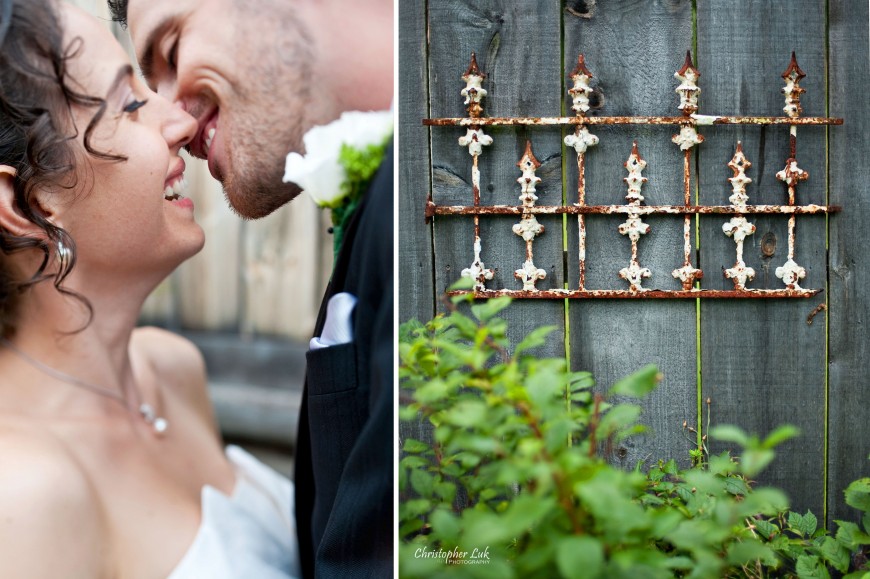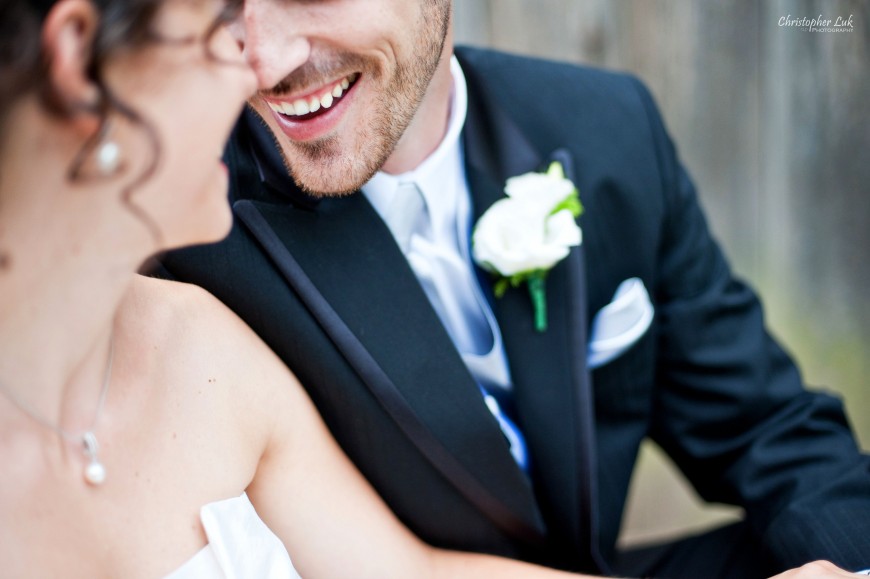 Photographers: Claudia Hung (Geehae Jeong and Christopher Luk)
Cerermony: The Audette House (Bed & Breakfast) in Orono, Ontario
Reception: The Audette House (Bed & Breakfast) in Orono, Ontario
Catering: Couture Cuisine