Mikiko and George met in Hong Kong. She was there to teach Japanese and he was there to learn Japanese ;)
George would ask Mikiko out for lunch or coffee often, but she just thought that he wanted extra help working on improving his Japanese! It was much later, when George told her that he loved her, that she realized that they had been "dating" all this time!
These 2 love travelling and exploring the world together. George had anticipated proposing to Mikiko when they visited Phuket, Thailand, but was just too nervous to follow through with the plan. At the airport, Mikiko was looking around in a jewellery store and said, "We should get something as a keepsake to remember this trip"! That was her subtle hint … but nothing happened. They boarded the plane and it took off. As they were approaching home, George finally asked for her hand in marriage!
Now, they both happily live in Japan. They are just here in Toronto for the week to celebrate their marriage with family :)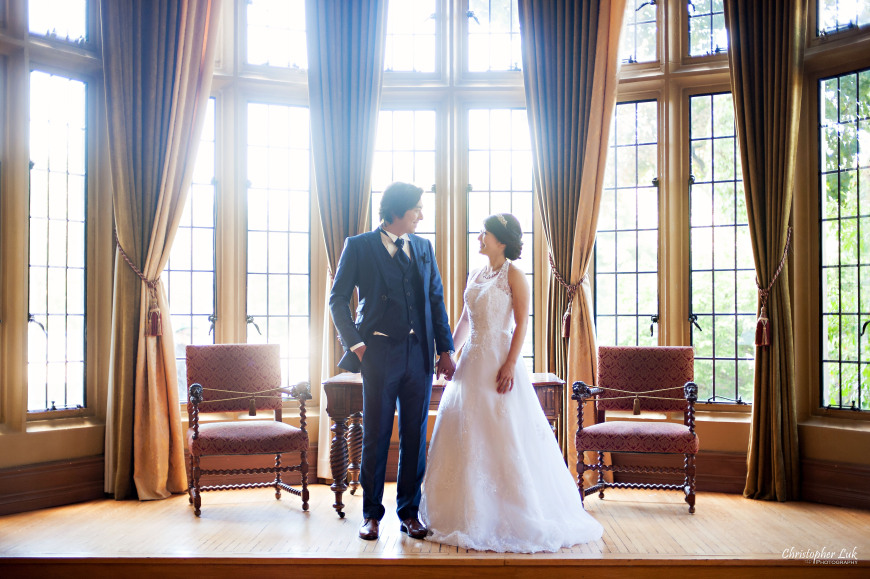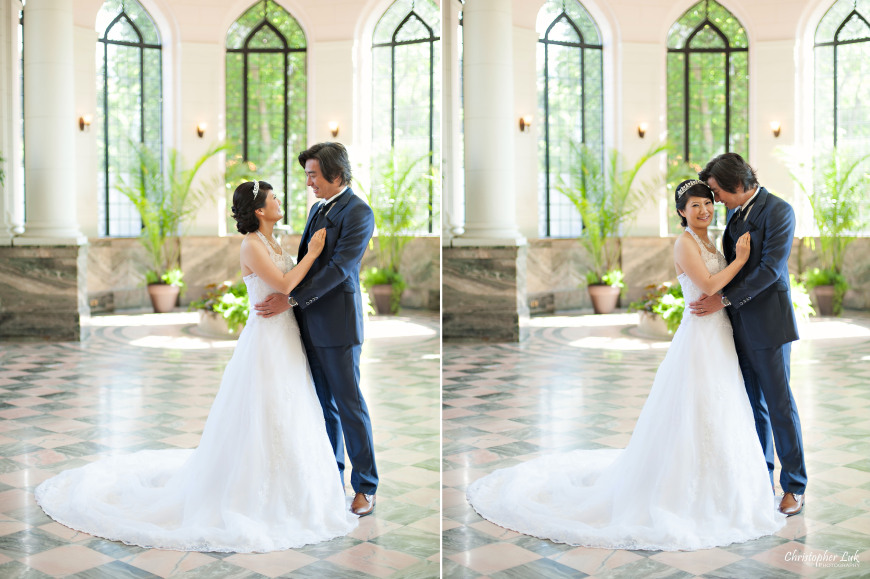 SEE MORE: Christopher Luk Photography Weddings at Casa Loma Toronto Castle
SEE MORE: Christopher Luk Photography Weddings