Diem and Mark's beautiful wedding was filled with so many great people and wonderful details. 
I should have known after seeing Diem's very unique accessory belt to her wedding dress, as well as how their custom stationary, and their colour palette continued on throughout the day.  As we started capturing the hubbub of the ladies getting ready, I recognized the bridesmaids dresses right away as the Henkaa Sakura Convertible Dress.  It turns out that Joanna, Henkaa's creator, was one of Diem's bridesmaids!  
My fiancée, Kitty, had recently picked up a Henkaa dress herself — in fact, when I proposed to her, she was wearing her "Plum Purple" Henkaa :)  
The men looked great as well in their custom made-to-measure suits.  I finally had the chance to meet Michael Nguyen, the proprietor of Sprezzatura, at the evening reception.  You can tell that he lives to make sure everything is beyond perfect and that you are more than satisfied — when the cocktail reception started, you could find Michael re-doing the men's ties, straightening a thing or two here and there, ensuring that they looked their absolute best.  Mark looked great and his face just shone every time he looked at his bride!
Diem and Mark ensured that their guests had a memorable evening celebrating with them by supplying purple flip flops so that the ladies could throw off their high-heeled shoes and party all night long. Considering how picturesque the outdoor patio was, they anticipated people getting a little chilly enjoying the sights and sounds of the great outdoors, so they supplied some blankets too! Very thoughtful!
Thanks Claudia for inviting me to second shoot.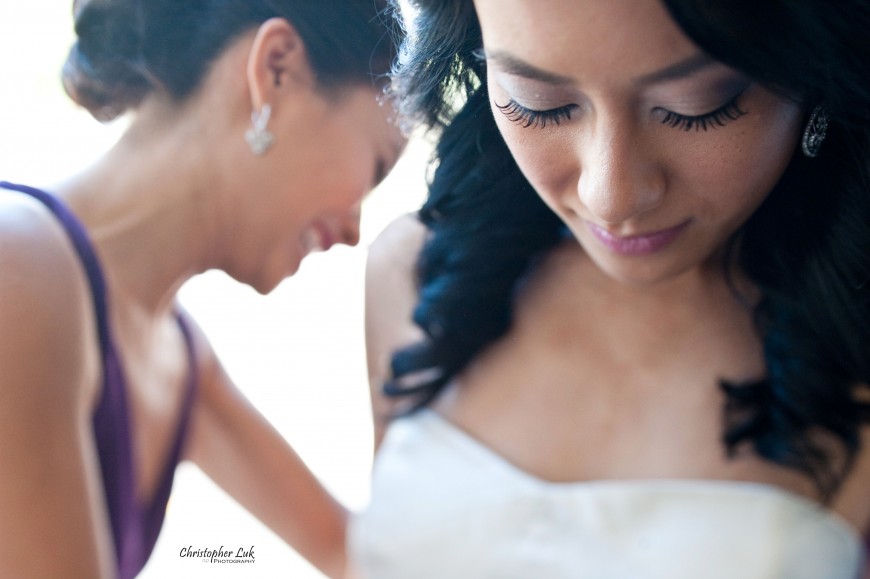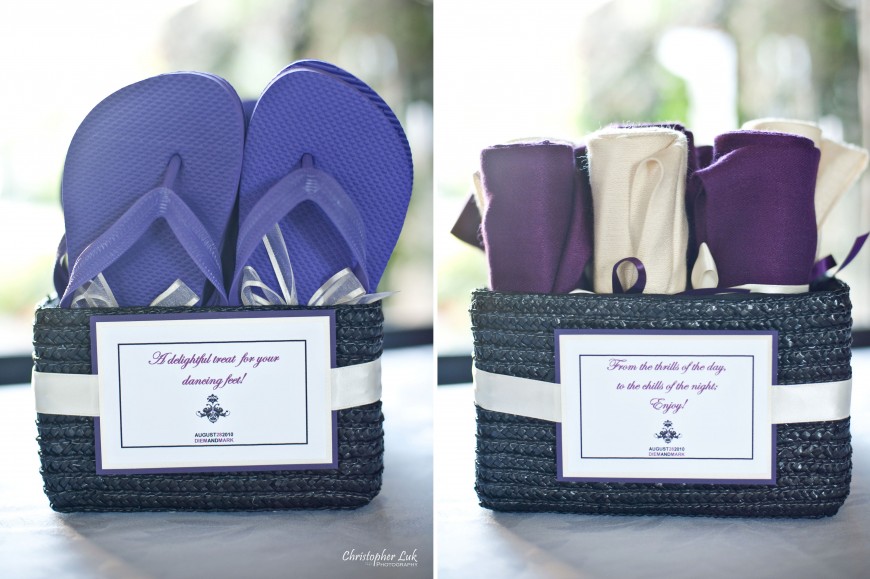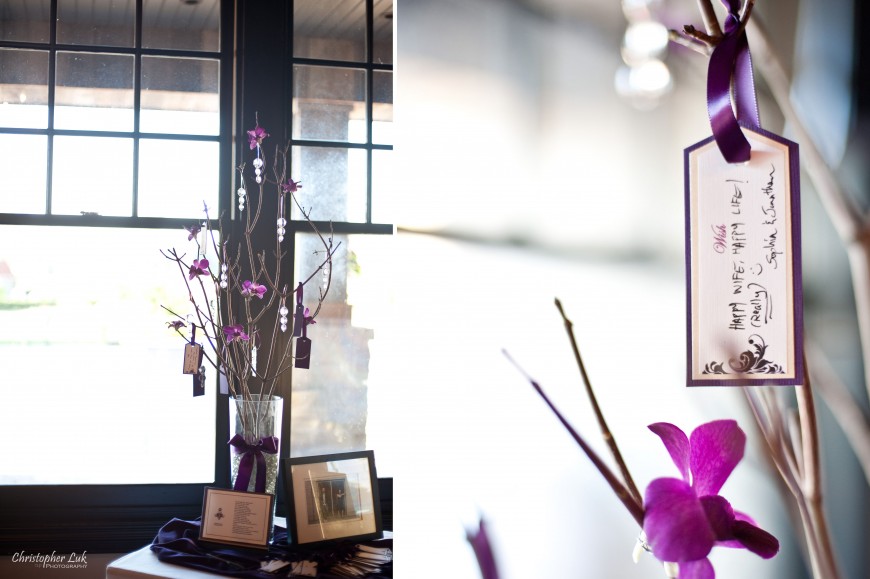 This last photo is so random! As Claudia, Gee, and I were walking out of the hotel where Diem and Mark got ready in the morning, we spotted something odd out of the corner of our eye. There was some kind of display set-up inside the hotel's restaurant. "What is that?" we asked. And as we walked closer and closer, it all became clear!
Who is your favourite superhero?
I'm a big Batman fan, but sadly, neither he nor Bruce Wayne, made it to this particular "Wall of Fame".
(Although arguably, Batman is not a superhero since he doesn't possess "super powers"!)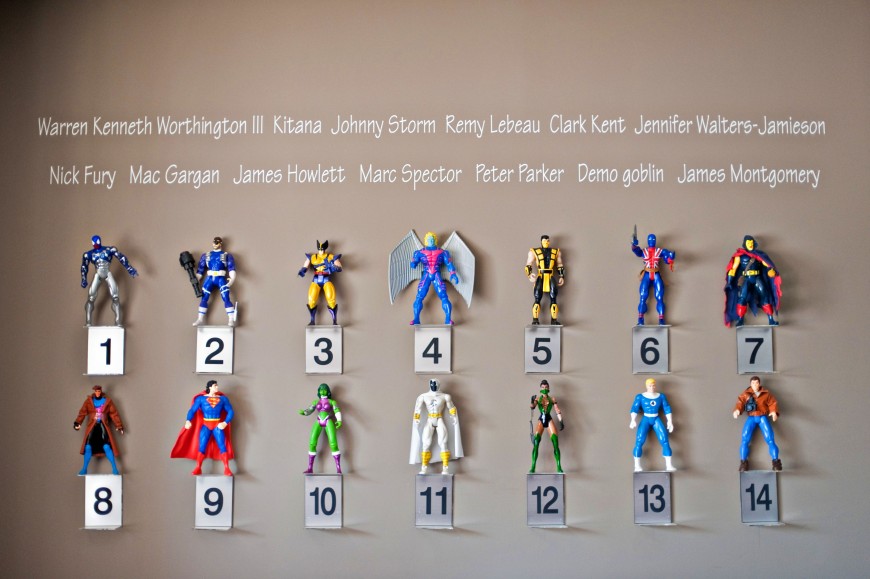 Photographers: Claudia Hung (Geehae Jeong and Christopher Luk)
Ceremony: Piper's Heath Golf Club in Milton (Hornby), Ontario
Reception: Piper's Heath Golf Club in Milton (Hornby), Ontario
Bridesmaid's Dresses: Sakura Convertible Dress from Henkaa
Groom and Groomsmen's Suits: Sprezzatura Custom Clothiers (Also known as Fifth on King)