If you know Brian, you know that when he does something, it has to be elaborate, over-the-top, extravagant, detailed, and purposeful. Erin and Brian officially started dating on October 2nd which is exactly 19 days between both of their birthdays. Even when he asked her to be his girlfriend, he planned an elaborate scavenger hunt that included chocolate, chips, a guitar, a romantic candle lit dinner, sharing some ice cream while taking a stroll at Victoria Park, all capped off with watching a movie together to end the night. He popped the question while standing on a rain-soaked bridge that crosses over a creek surrounded by trees (think Singing in the Rain!).
Of course, Brian's engagement proposal to Erin had to be even more elaborate! So elaborate, in fact, that the whole plan took 6 Word document pages to outline (complete with all the necessary detailed charts and lists) and even had its own covert code name: Operation Snap Dragon (OSD)! In his own words, "the overall plan is actually quite complicated … for simplicity sake [there] are 4 main parts: the decoy, the scrapbook, the proposal itself, and the celebration".
The "decoy" was a 3-day long adventure exploring and visiting the 3 most important cities to them: Chatham, London, and Toronto. Activities included tennis, bike riding, walks and strolls, movies, theatrical plays and musicals, and of course delicious food! Plus, not only is there ONE 'fake ring' and 'fake proposal' planned — there are THREE completely different 'fake rings' and THREE completely different 'fake proposals' planned (one at each city — don't forget about the real proposal too)!
The "scrapbook" was a story book of their relationship so far filled with photographs printed that very same day! (Think Same-Day Edit!)
The "proposal" was where the ring, the scrapbook, a media team, a logistics team, and an unsuspicious busker (a mutual friend clothed under a hoodie with a fake moustache and beard) playing guitar enter. At the opportune moment and at the picturesque location, Brian took the buskers guitar, played and sang a song to Erin and proposes — she said "Yes!" :)
The "celebration" was a fun-filled party right after the proposal, with family and friends joining in from various cities all over who made the trip to celebrate the great news with them! Laughter is the best medicine — these 2 love having fun!
P.S. Brian is a Larrivee guitar player too! A big plus in my books!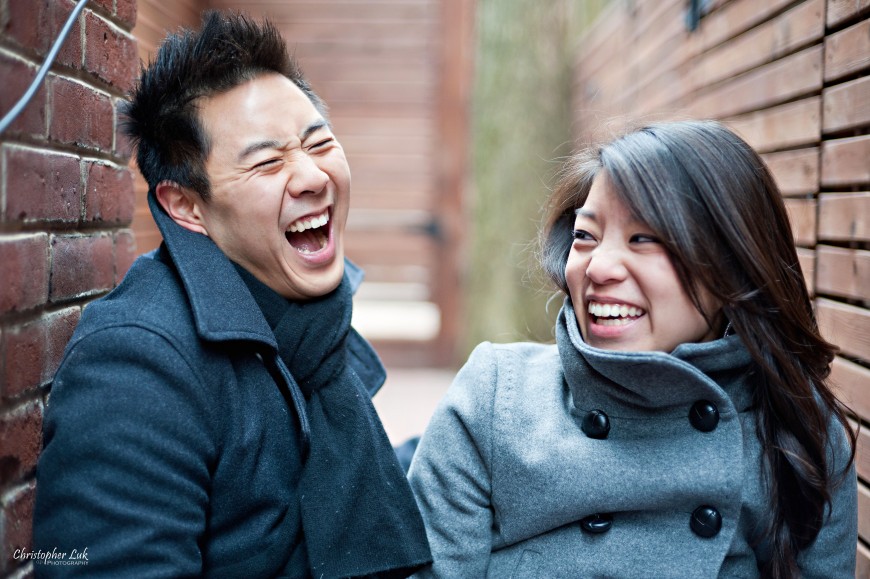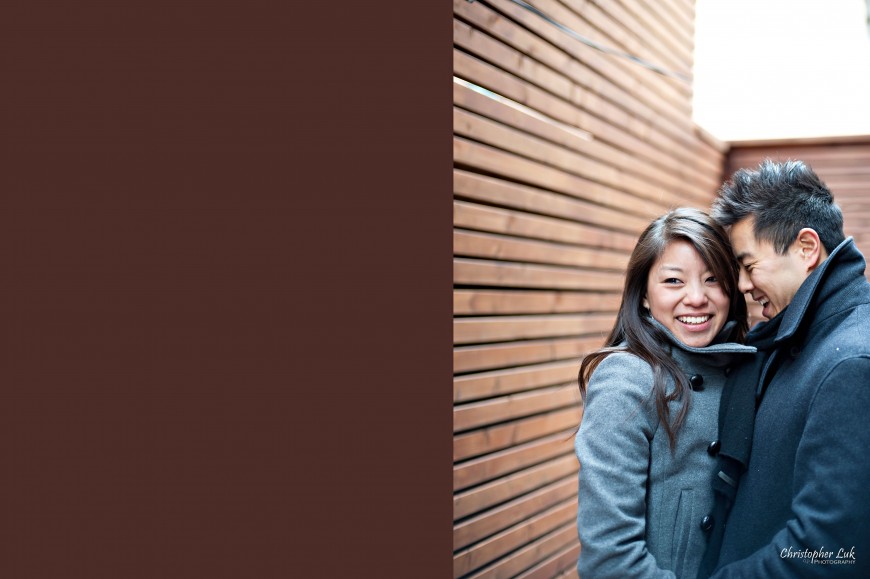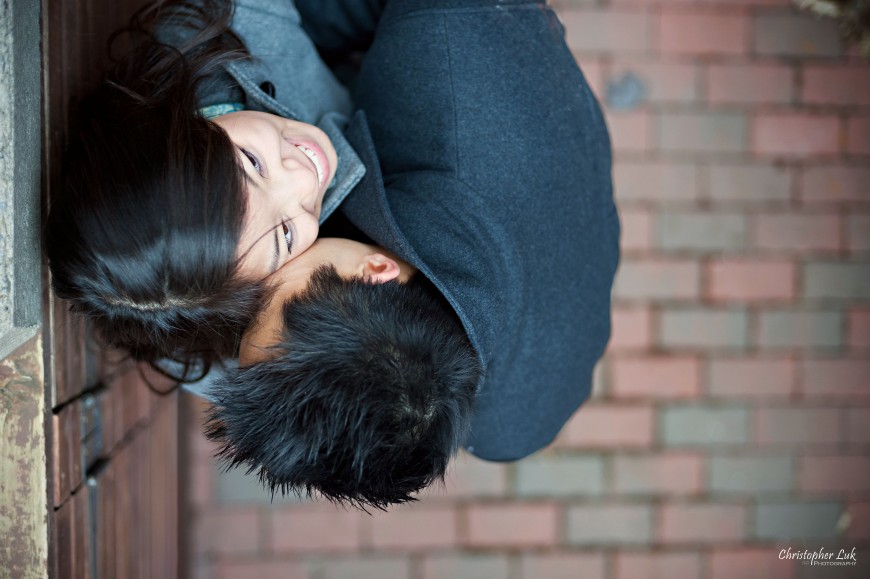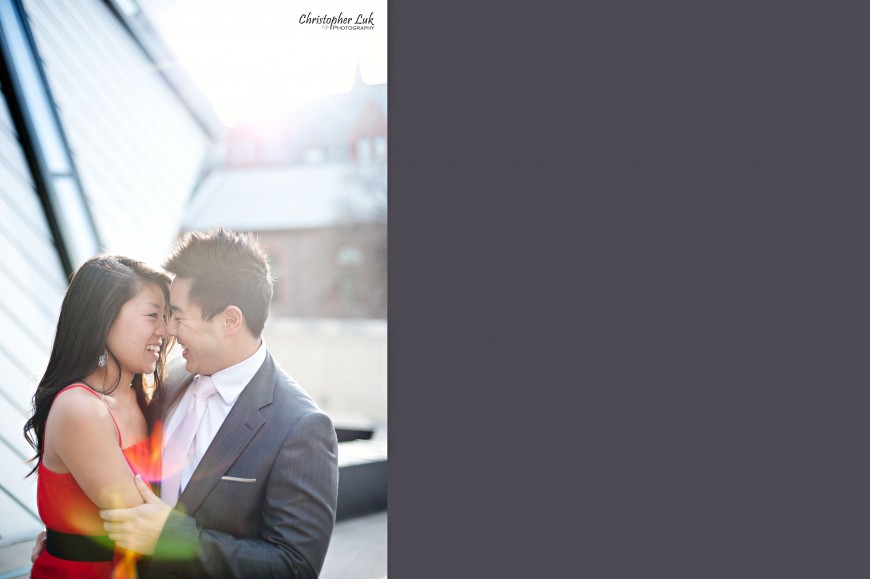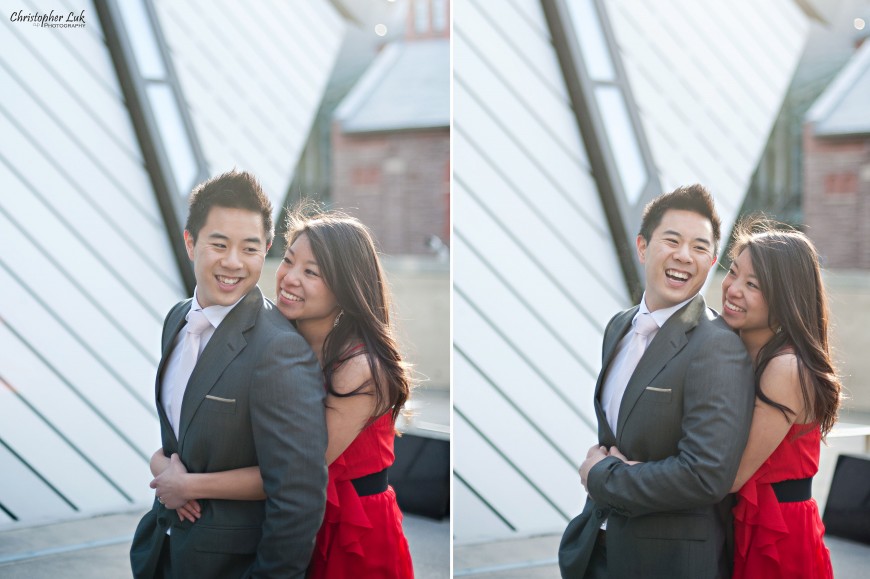 SEE MORE: Christopher Luk Photography Weddings