Yay! Considering how busy I am with photographing weddings all summer long, sometimes it's nice to be able to slow down a bit, get dressed up, and just attend a wedding with my lovely wife, Kitty!
We were both recently invited to a wedding at The Gardiner Museum of Ceramic Art. It's a great venue for smaller gatherings (less than 100 people) characterized by a modern minimalist style of architecture clothed with glass and limestone. Plus, it's an extra nice touch that your guests can visit and view some of the ceramic exhibits while they're there!
The team from Jamie Kennedy Kitchens prepared our drinks, hors d'oeurves (the French Fry Walkabout was delicious!), appetizer, entree (Grilled and Braised Beef with Potato Gratin, Braised Swiss Chard and Roasted and Filled Tomato), and dessert (Warm Chocolate Cake with Rum Macerated Summer Fruits) while we enjoyed the great company, good service, and scenic view.
Congratulations Patrick and Carolyn! Kitty had a wonderful time celebrating with you both :)
P.S. If you're looking for other unique and great venues located right in the heart of downtown Toronto, be sure to look into The Royal Ontario Museum, The Royal Conservatory of Music, and Sassafraz Restaurant.
There are plenty of accommodation options nearby for guests from out-of-town, including The Park Hyatt, Four Seasons Hotel, Intercontinental Hotel Yorkville, and The Windsor Arms Hotel. Plus, there is always lots to see and do within a short walking distance in the Bloor-Yorkville neighborhood!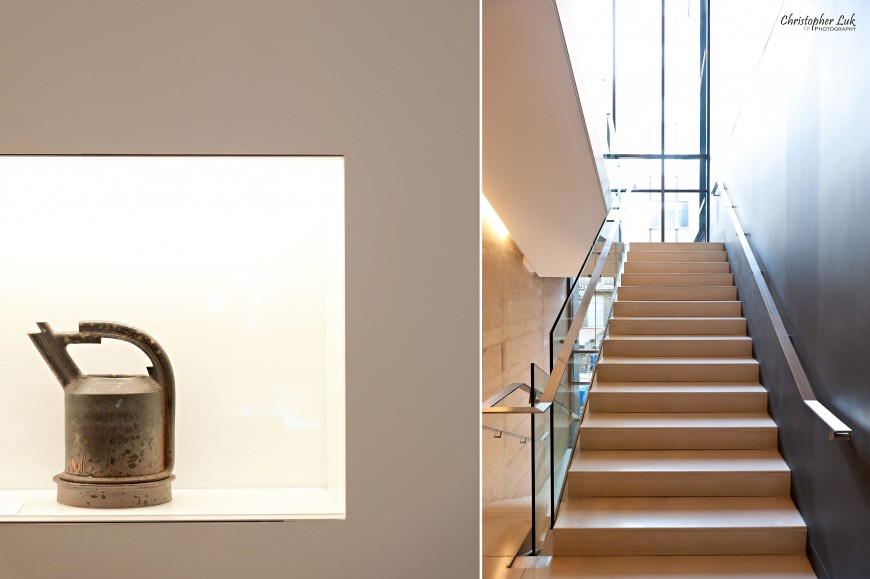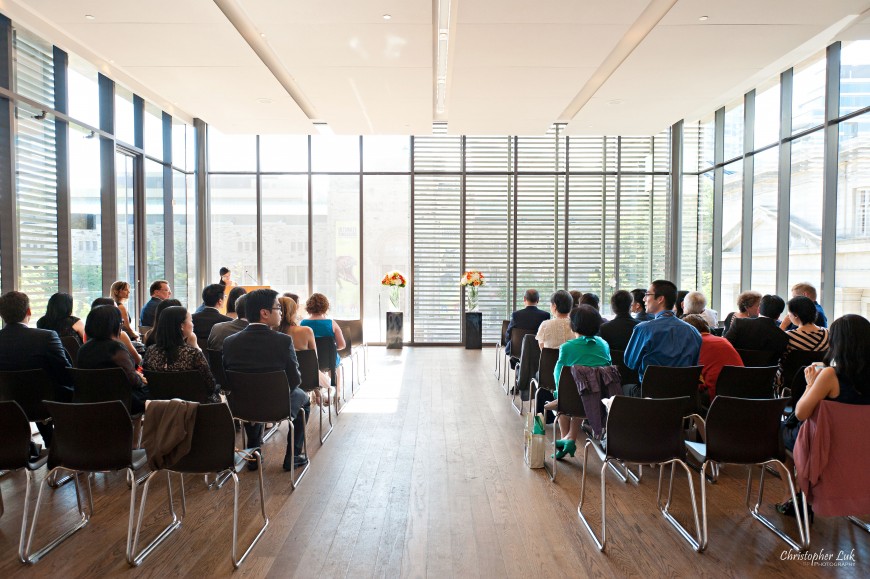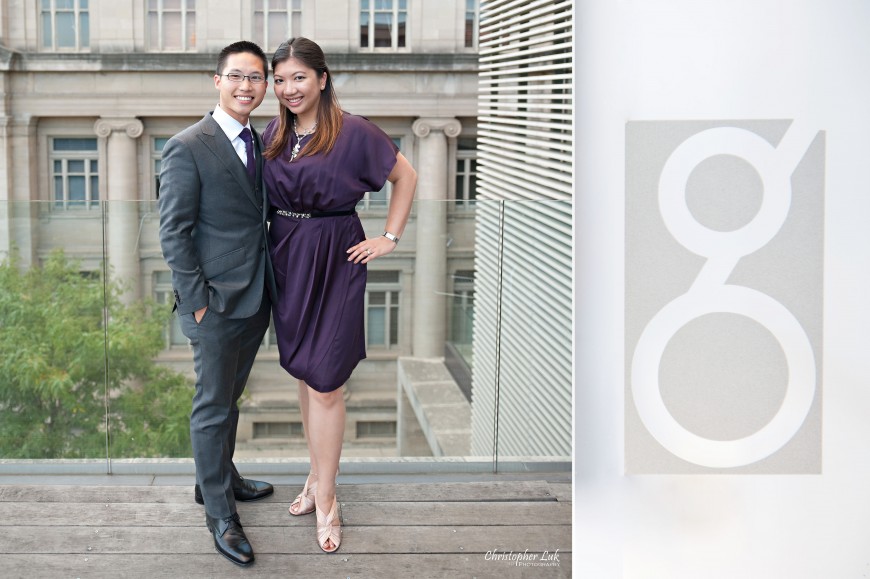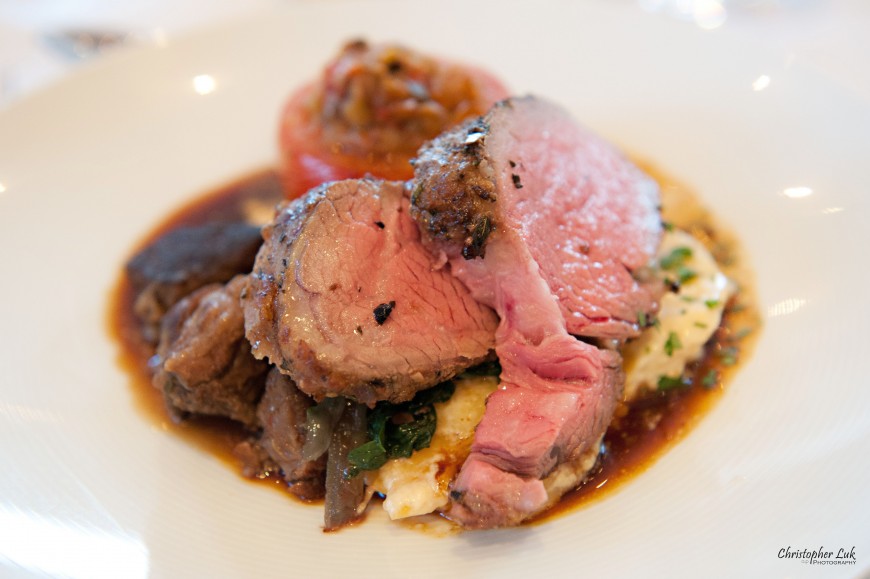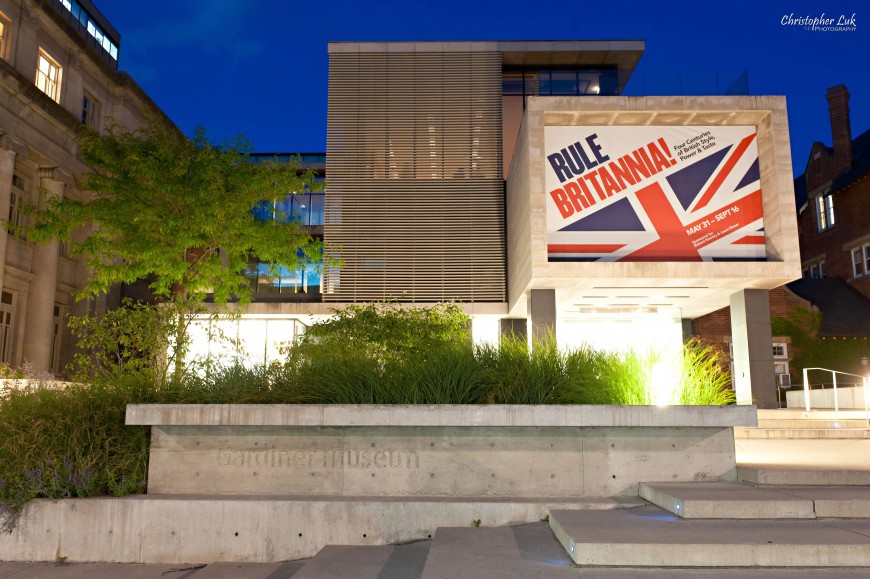 Ceremony Venue: Terrace Room at the Gardiner Museum of Ceramic Art in Toronto, Ontario
Cocktail and Dinner Reception Venue: Terrace Room at the Gardiner Museum of Ceramic Art in Toronto, Ontario
Event Catering: Jamie Kennedy at the Gardiner Event Catering in Toronto, Ontario
Chris' Attire: Custom-made 3-piece bespoke suit and shirt from Garrison Bespoke in Toronto, Ontario
Kitty's Attire: BCBG Max Azria dress with Vera Wang pumps and Chameleon Necklace from Aleksandra Jewellery
SEE MORE: Christopher Luk Photography Weddings
SEE MORE: Christopher Luk Photography Events