The weather experienced a major identity crisis on Emily and Ken's wedding day! We all woke up to snow on the ground, grey overcast skies, and blowing wind. As the day progressed, the sun came out to shine, the snow melted away, and it was beautiful outside … for a few minutes! The gusting winds, grey clouds, and snow returned! In short, the weather was super confused.
When we saw Ken in the morning, there was only the "fun" kind of confusion: he was having a tough time deciding between a handful of different tie colours and design patterns. Finally, he decided on one … only to open Emily's gift and reveal even more tie options (and a beautiful set of cuff links)! Hilarious :)
It's always a blessing to see Emily — she's always so charming and full of joy! It turns out that everyone else in her family is just as wonderful too! Such a loveable little family :) Funny story: my aunt is a long-time elementary school friend of Emily's mother, so it was a big surprise for me to see a family member at a wedding that I'm working at! Surprisingly, this has never happened before!
As I always say, doing a "First Look" or "The Reveal" (that is, seeing each other before the ceremony) never takes away from the experience of seeing each other "walking down the aisle". I find that they're 2 different emotions: "I can't wait to see you!" vs. "This is really happening!" Emily was so overjoyed to see Ken that she got a bit emotional walking down the aisle with her dad :)
At their dinner reception, through the magic of social media, all the guests shared their smartphone photos instantly on a live projected Instagram slideshow (hashtag: #kemwed)! I've seen live Twitter feeds at weddings before, but this was even cooler! Plus, I've also never seen a peking duck station before during cocktail hour — that was a super delicious idea and a big crowd favourite.
Congratulations, Emily and Ken! May you always be each other's "Player 1" and "Player 2" :)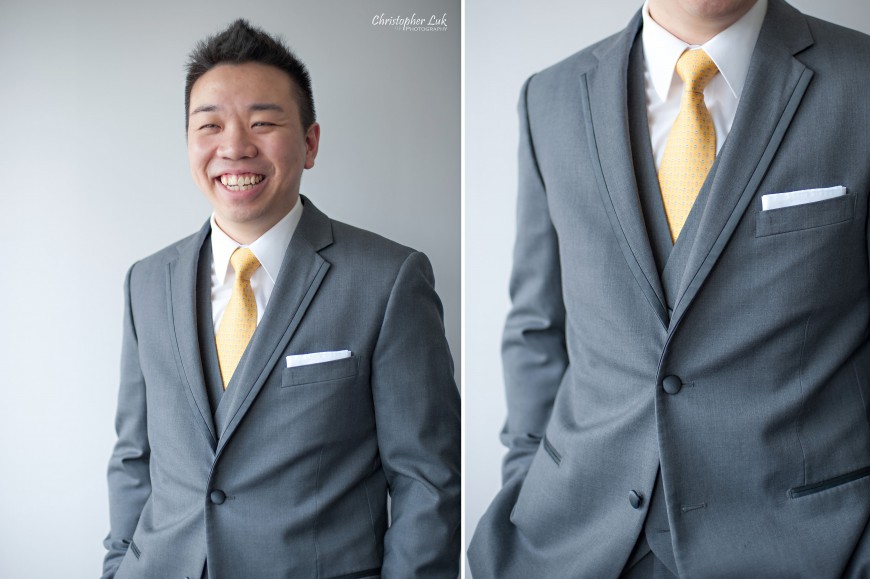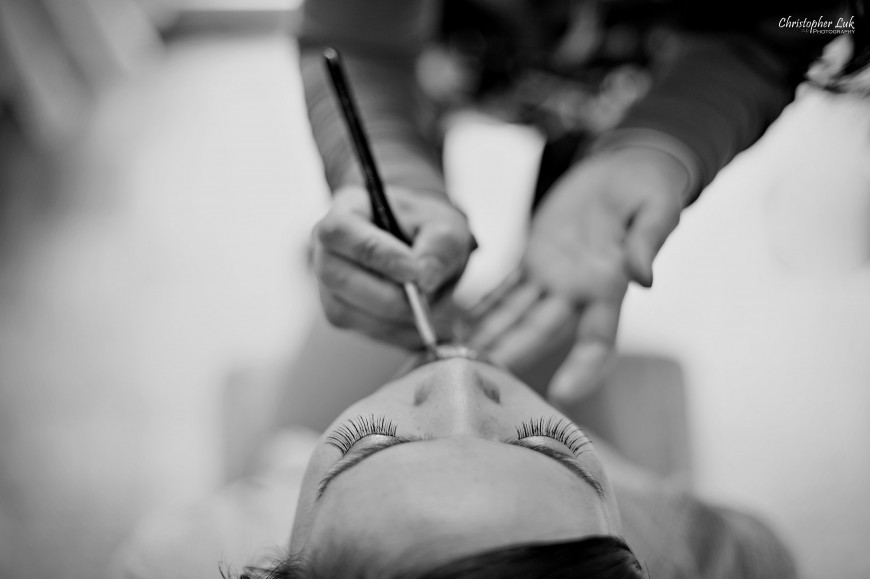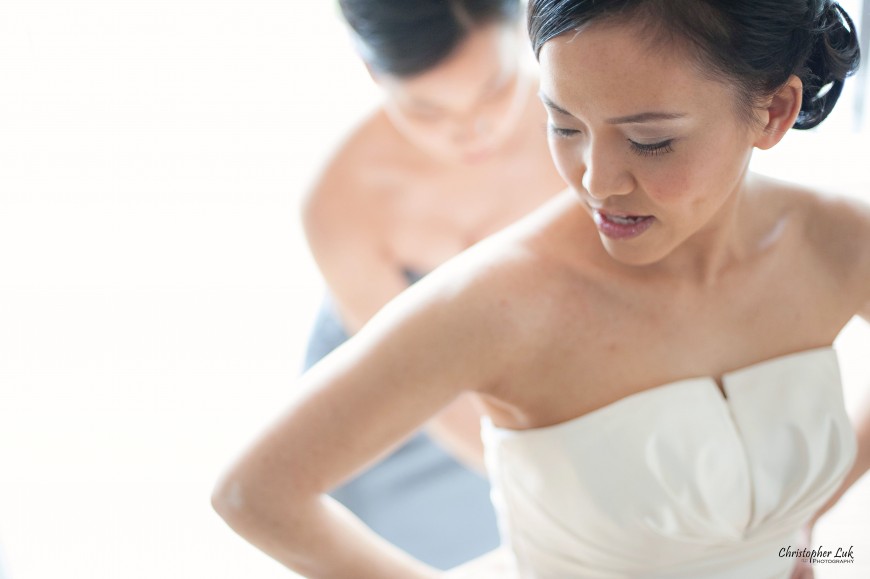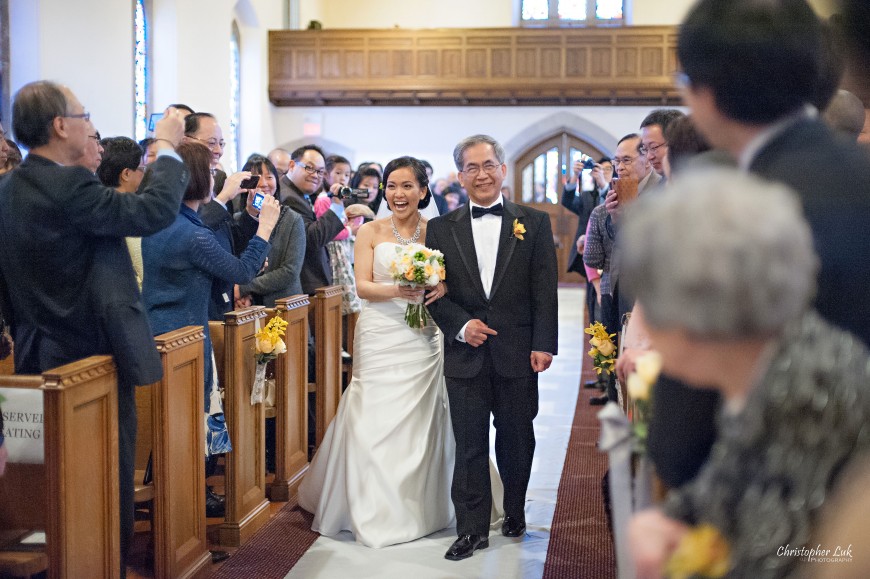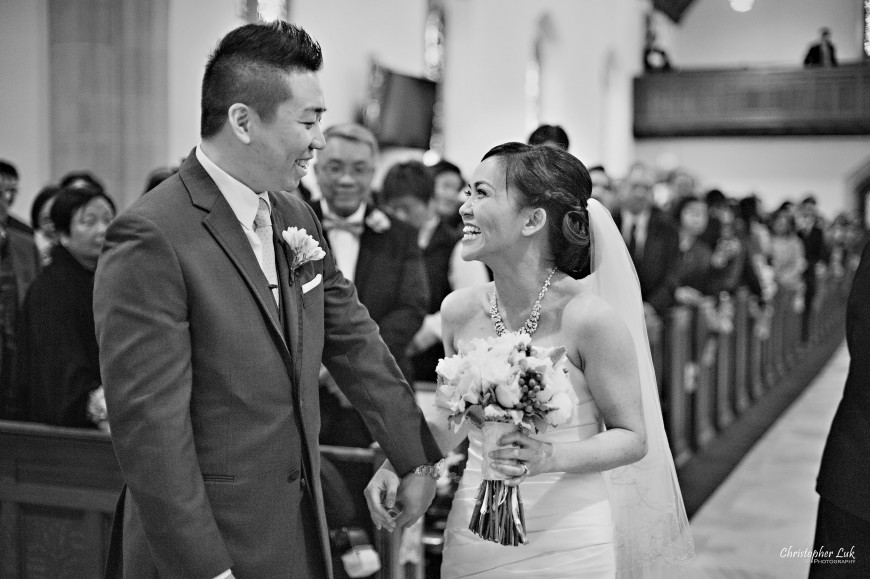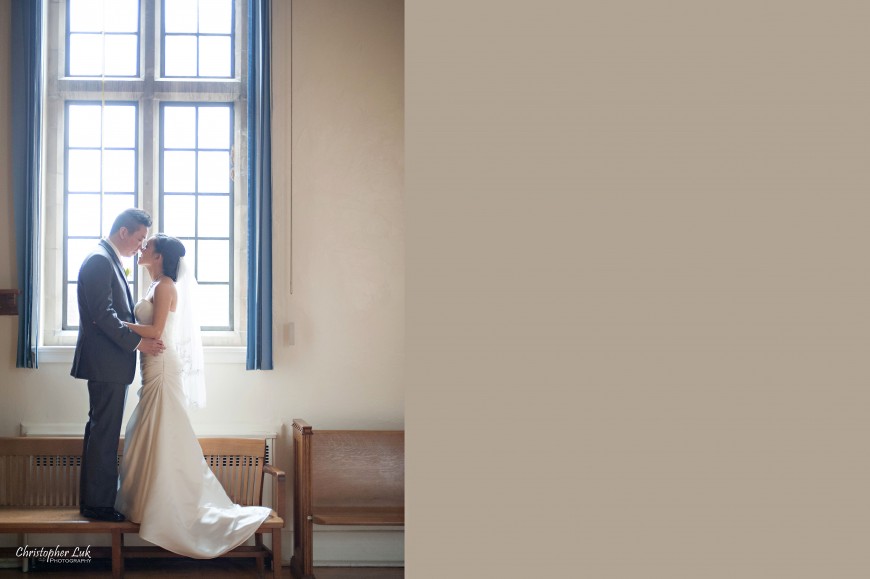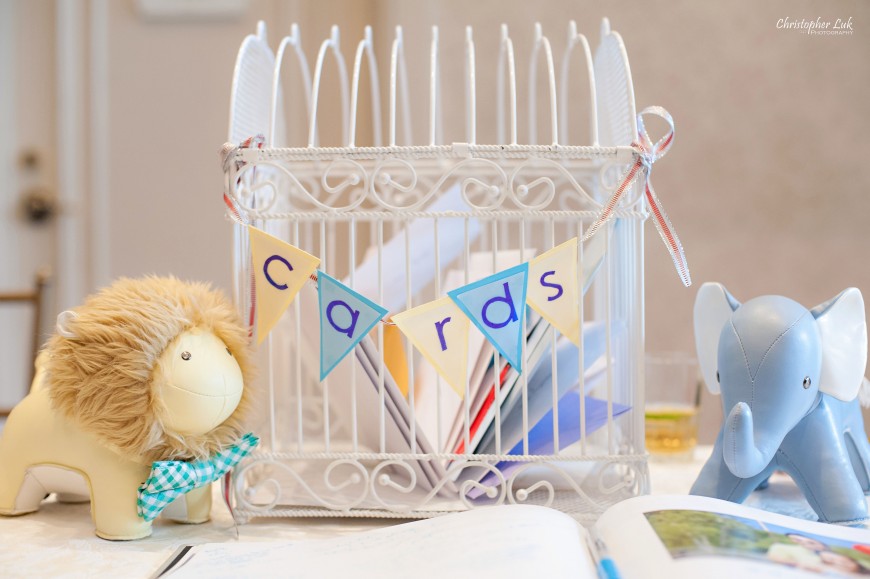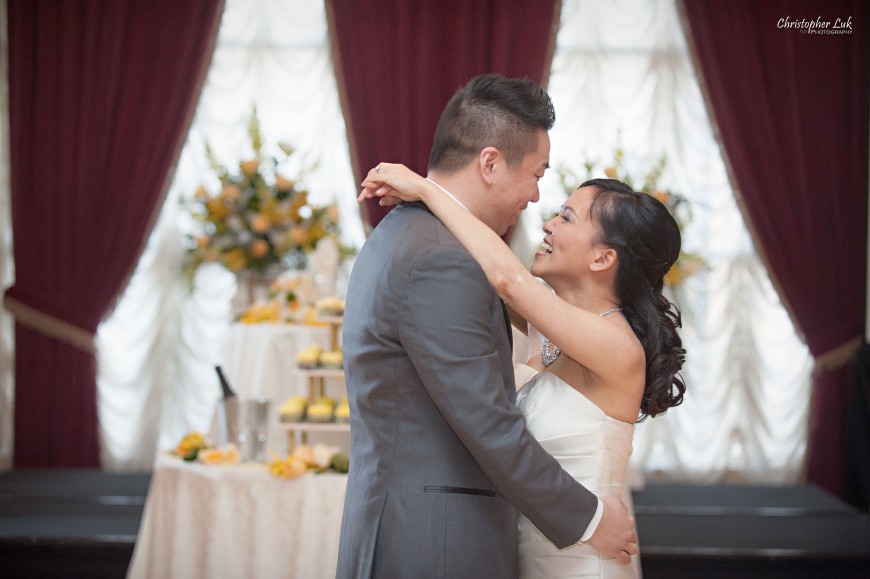 Photographers: Christopher Luk: Toronto Wedding, Portrait, and Lifestyle Photographer (Glendon Tang)
Make Up Artist & Hair Stylist: Karen Chen Richardson at krichardsonchen@yahoo.ca or (647) 294-5520
Ceremony Venue: Glenview Presbyterian Church in Toronto, Ontario
Creative Relaxed Portrait Session Location: "Just keep walking until you find some place cool" :)
Chinese Cuisine Catering / Peking Duck Station: Jacky Young of Grand Catering at jackyyoung616@yahoo.ca or (416) 419-6616
Cocktail and Dinner Reception Venue: Château Le Jardin Conference & Event Centre in Woodbridge, Ontario
Wedding Dress / Bridal Gown: Pronovias from The Brides' Project in Toronto, Ontario
Wedding Dress Alterations / Seamstress: Pom Penner at 905-479-4566 in Markham, Ontario
Cinematographers: William Loo and Gord Poon of Stories Worth Sharing from Toronto, Ontario
Photobooth: Selina Chow at selinawong@gmail.com
Cupcakes and Cake: Alison Ma (Raspberry Lemon Cupcakes with Lemony Frosting and Vegan Chocolate Cake)
DJ: Ian Liwanag at info@ianliwanag.com or (416) 879-5102
Florist: Fran Sackler of Fran Sackler Floral Design at fran@fsflorals.com from Richmond Hill, Ontario
Live Instagram Event Feed Slideshow: Eventstagram: Keep crowds entertained at your event
Engagement Session: Emily and Ken's Engagement Session in Markham, Ontario
SEE MORE: Christopher Luk Photography Weddings