Lillian and Daniel live in Edmonton, Alberta, so they accomplished a huge amount of their planning from afar — we even had our meetings online over Google Video Chat!
If you have the honour of knowing Lillian, you just know, if you want to find her, look for the person in the room with the most contagious laugh :)
Great food was a high priority for these two as they are even MORE intense foodies than Kitty and I! You can follow them on their gastronomic adventures at Beyond Umami. If you want to do a bit of research on which local restaurants are best, or you're looking for a delicious recipe, or just want to get some culinary inspiration, be sure to check them out! They even bake their own bread and make their own hand-made noodles!
It's always encouraging when you meet men who truly love their spouse. The truth about men and their emotions is that men are extremely emotional about the people and the things that they actually care about. You can easily tell — Daniel deeply cares for Lillian! Both their families are so loving, kind, and supportive. Daniel's father (quite the handyman!) even hand-crafted Lillian's engagement ring box!
Plus, you can tell that people really love and respect these two. At larger receptions, it can be difficult to ensure that everyone has quieted down so that speeches can be heard, however, at their wedding, every guest was turned and completely focused and attentive to every word … wow! It's just a simple affirmation as to how much people love them, want to hear from them, and want to support them.
Congratulations, Lillian and Daniel — may you continue to love each other more and more deeply each day!
P.S. It was pretty cool seeing Jenny's father at this wedding! It turns out that Jenny's parents and Lillian's parents are good friends. If you've got a keen eye, in one of the photos below, you'll see him getting his dance groove on :)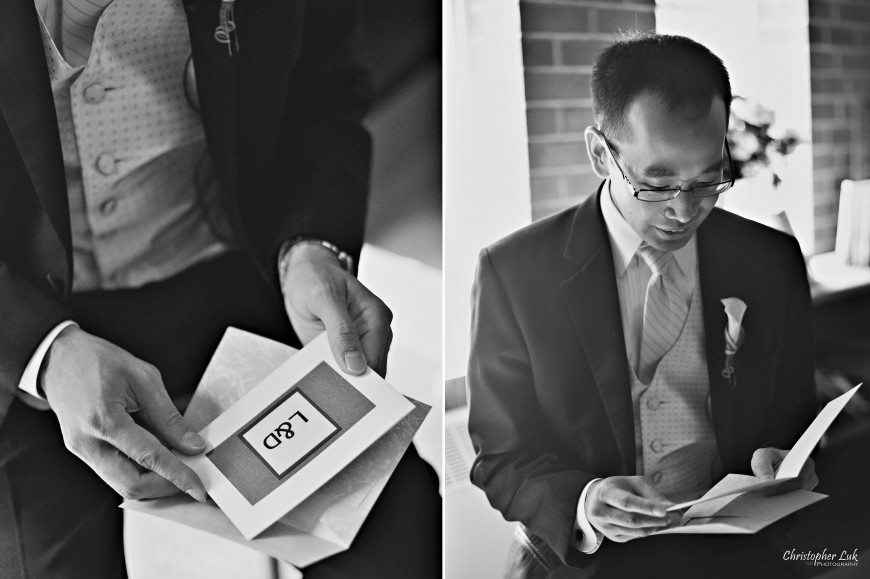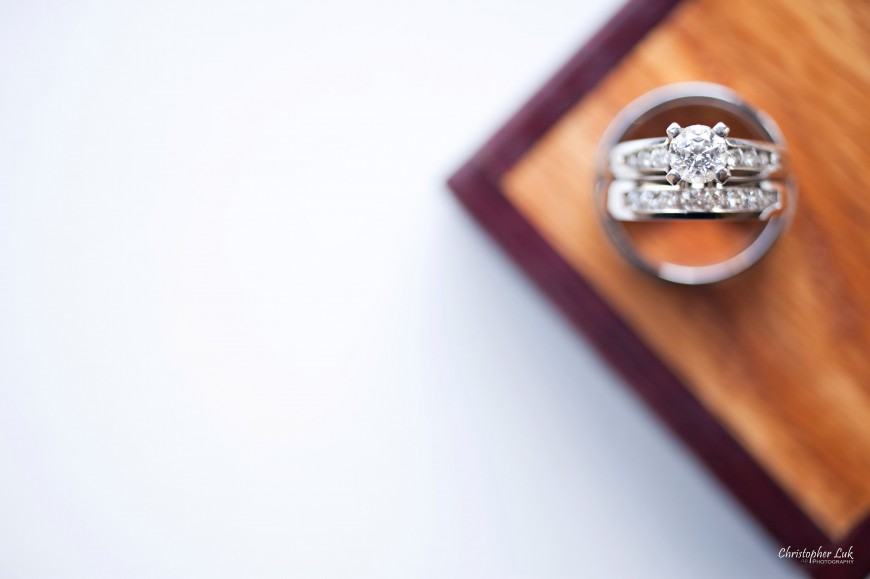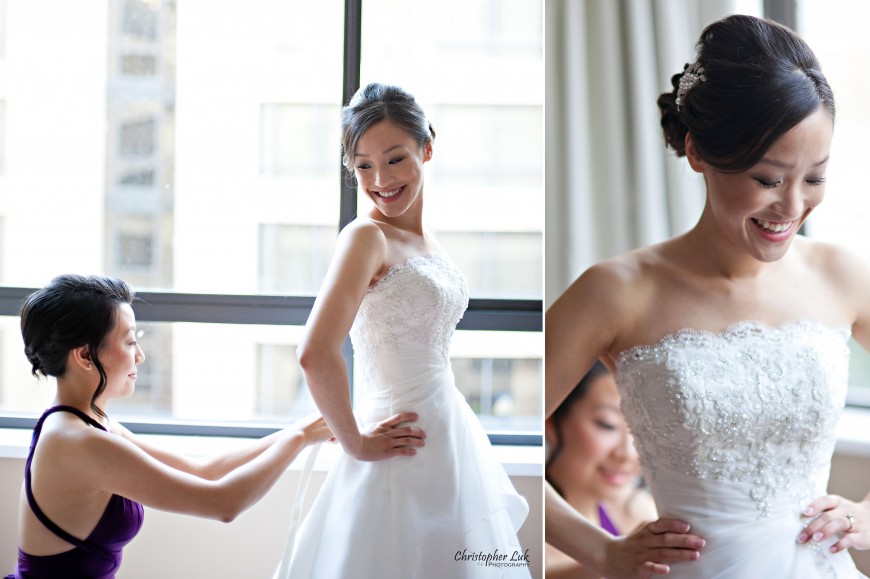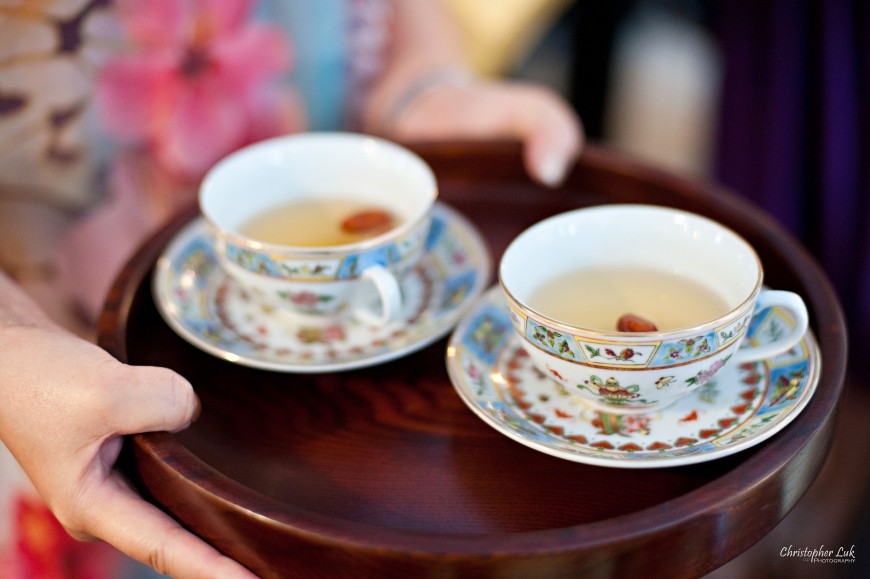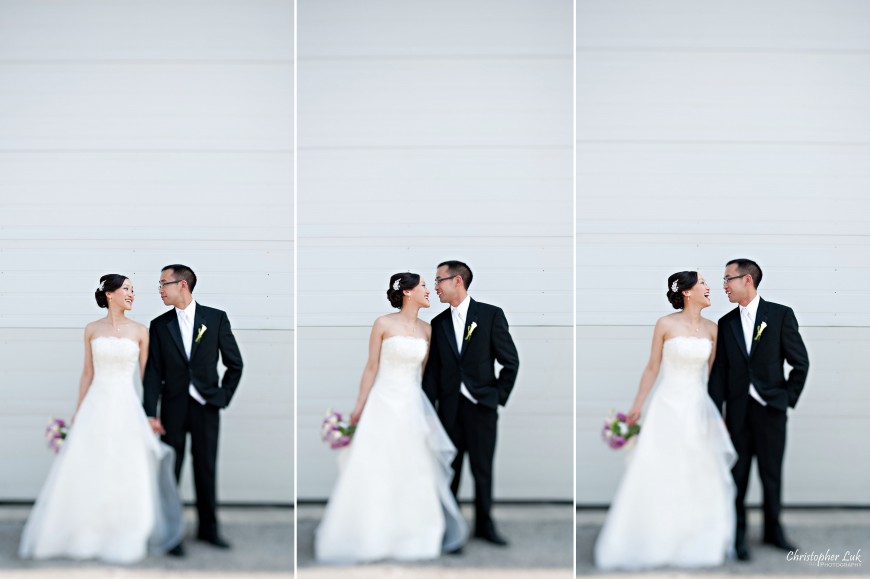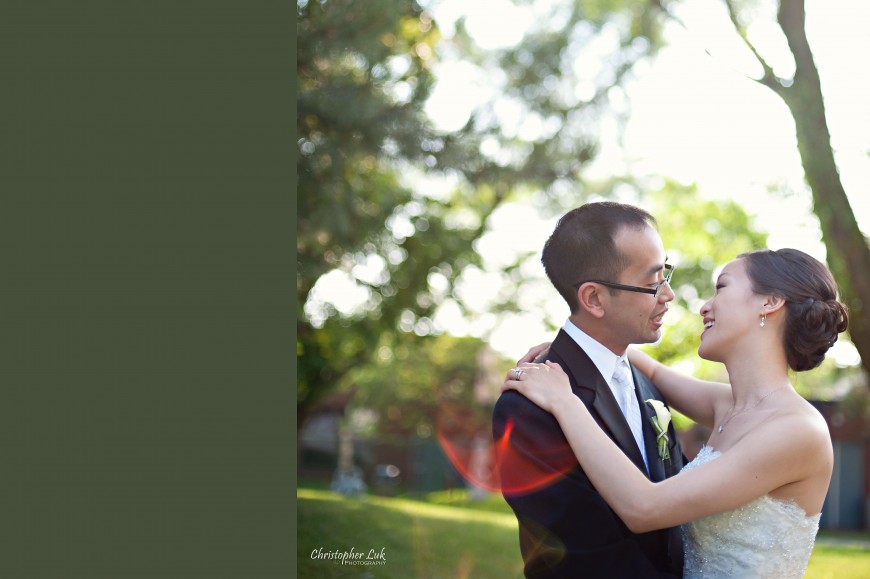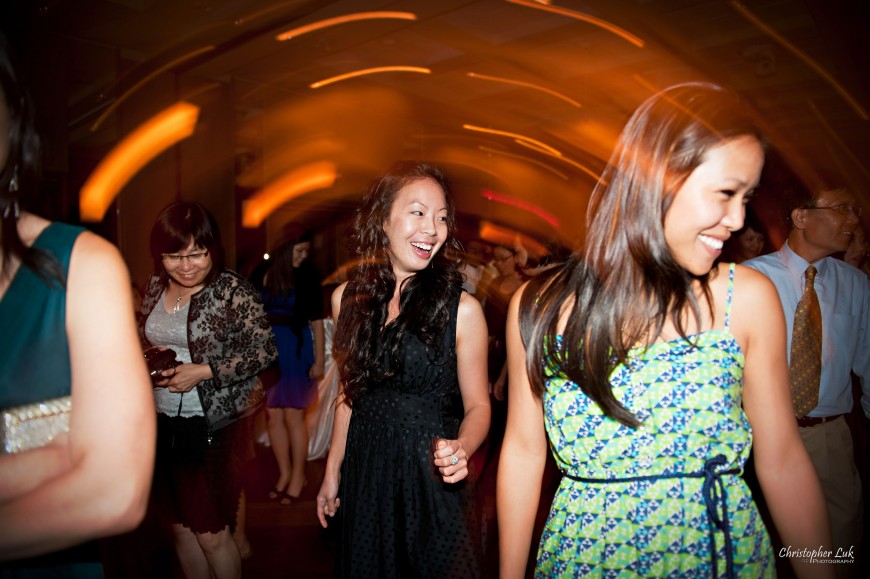 Photographers: Christopher Luk – Toronto Wedding Photographer (Andrew Ho)
Ceremony Venue: Immanuel Baptist Church in Toronto, Ontario
Creative Relaxed Portrait Session Location: "Just keep driving until you find some place cool" :)
Dinner Reception: The Columbus Event Centre – Sala Caboto in Toronto, Ontario
Reception Decorations: Joyce Wedding Service from Toronto, Ontario
Hair Stylist: Ming Justin Cheung of Puzzle Creations, "Art-chitecture for Your Hair"
Make-Up Artist: Stephanie Hung
Bridesmaid's Dresses: Sakura Convertible Dress from Henkaa from Toronto, Ontario
Wedding Cake: Chef Don Duong of Dessert Trends & Bistro in Toronto, Ontario; Since Lillian did not want fondant on her cake, Chef Don masterfully rolled out thin layers of white chocolate to create this masterpiece instead!
SEE MORE: Christopher Luk Photography Weddings at Immanuel Baptist Church
SEE MORE: Christopher Luk Photography Weddings at Columbus Event Centre