Jenny and James are such a super sweet couple. Jenny is one of the sweetest brides I have ever had the privilege of meeting! I know that Ming Justin Cheung agrees! She's one of those genuinely wonderful people who naturally puts others before herself — even on her wedding day, she was making sure that everyone else had what they needed, that they were well-fed, and well-taken care of. I am sure her that her class of little students love her! Once you meet her, you can easily tell why she she makes such a great teacher. You'll be seeing LOTS of her amazingly contagious smile in this post!
I loved James' expression when Jenny and her father walked down the aisle at the ceremony — unbeatable cheek-to-cheek smile! You could tell how much anticipation was building for this day and how happy and excited they were for it to be finally happening.
Before their creative relaxed portrait session, Jenny and James had already prepared a quick lunch for everyone including some assorted Chinese bakery buns, ice-cold water, pop, and thirst-quenching Gatorade. We all devoured the drinks because it was nearing a blistering 40°C outside!
Funny story: After capturing a few photos with the whole bridal party outside, we went inside to take a break from the scorching sun. As we stepped inside, one of the workers at Evergreen Brick Works looked up and asked Andrew, "Why are you wet?", pointing out how drenched in sweat he was! To be fair, we were all drenched and sweating buckets full! This was definitely one of those days that you become thankful for Willis Carrier's famous invention!
Thanks, Jenny and James, for entrusting me with the honour of capturing your wedding and meeting so many of your amazing friends and supportive families! I love that you chose Ephesians 5:22-33 — what an amazing illustration of what Christ has done and what marriage (and your wedding) is all about!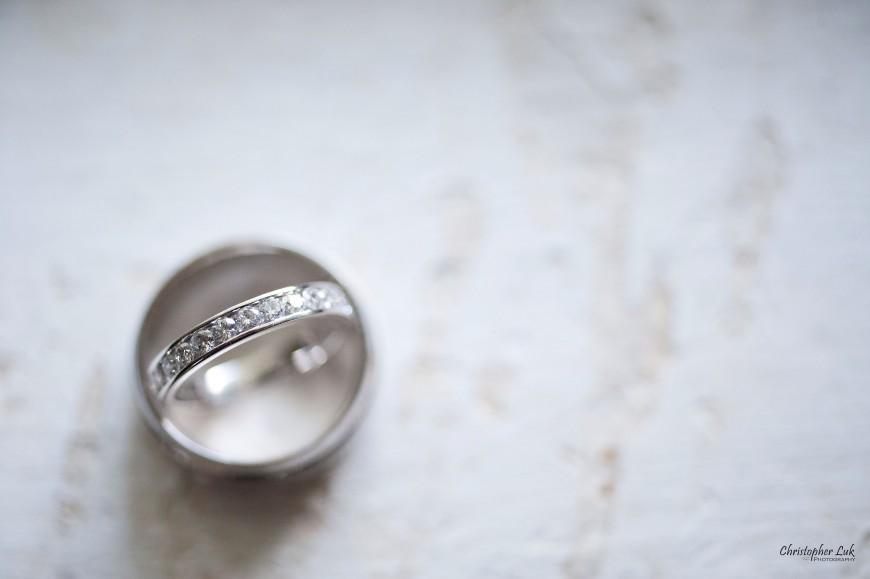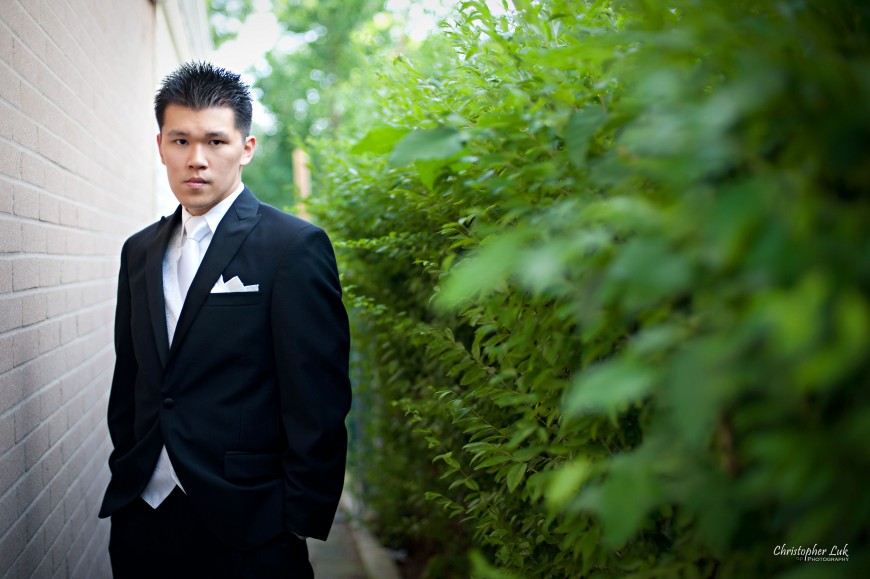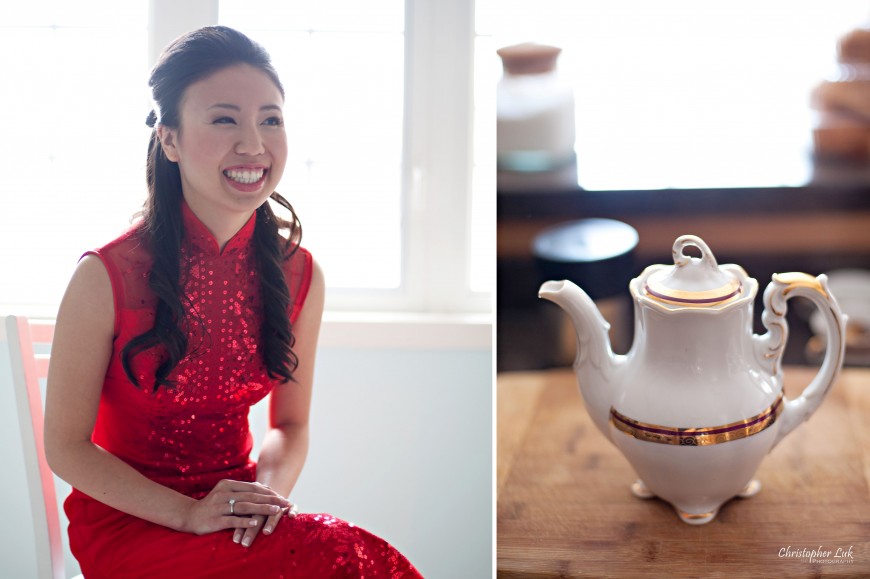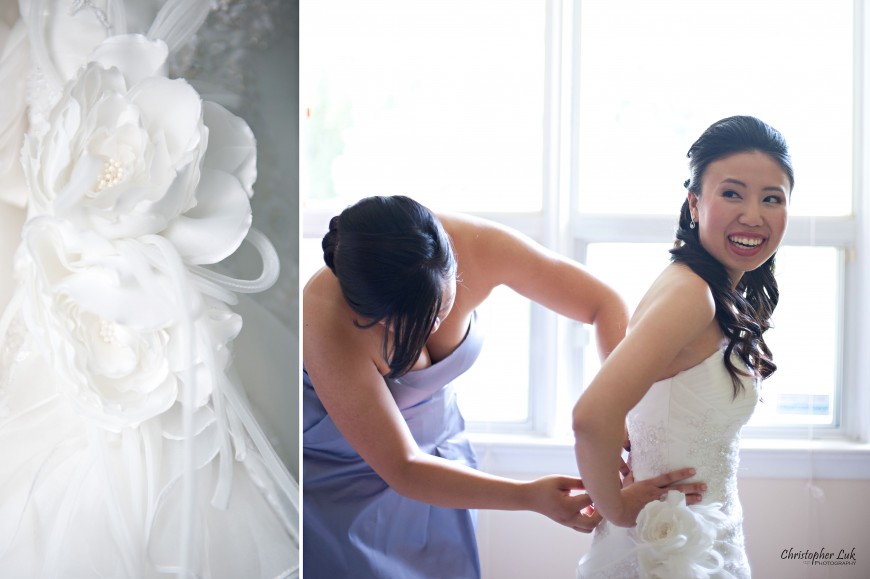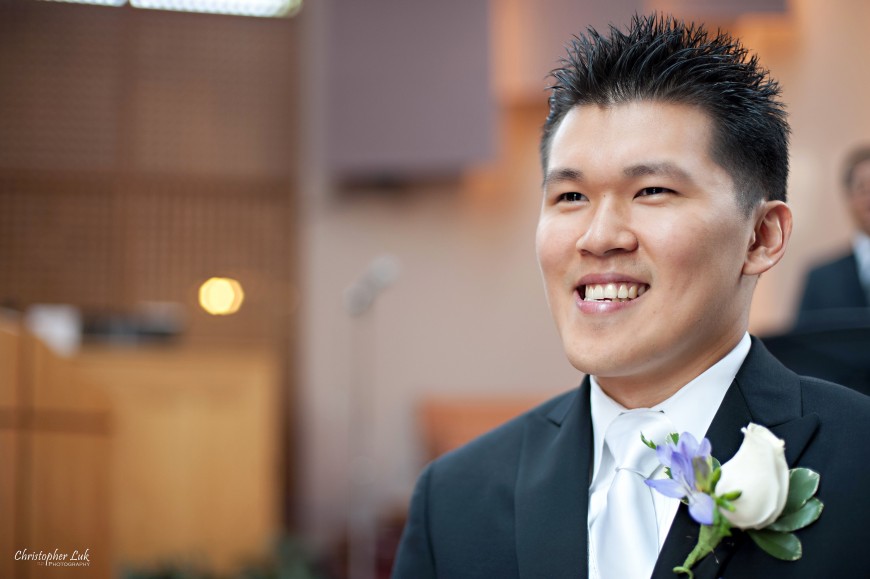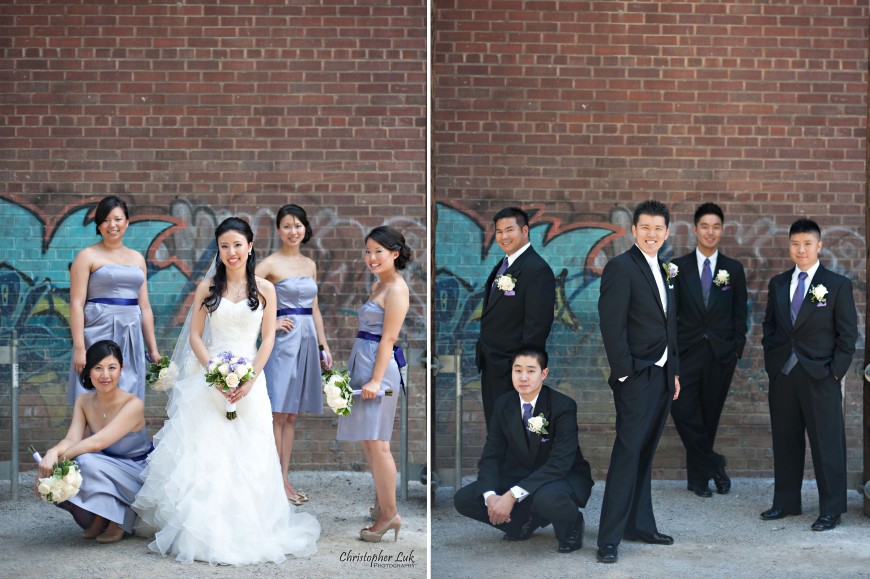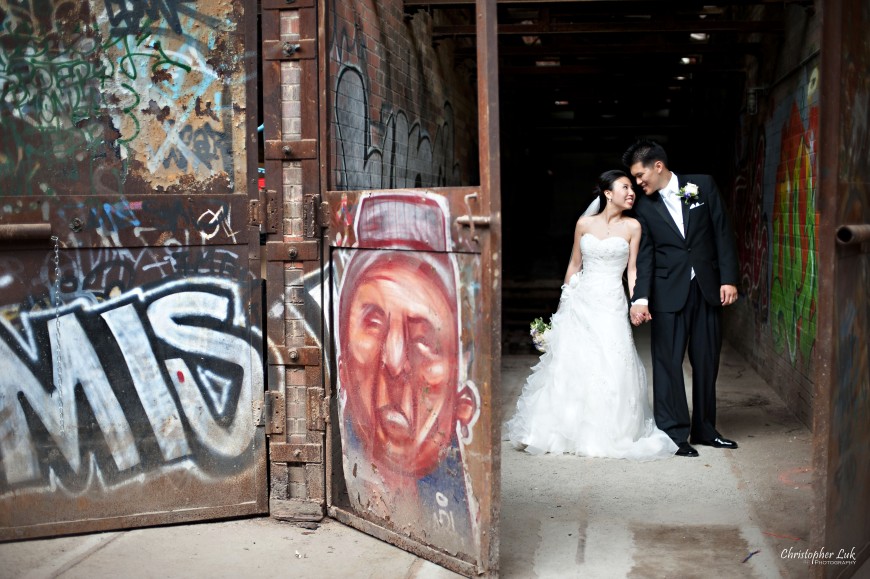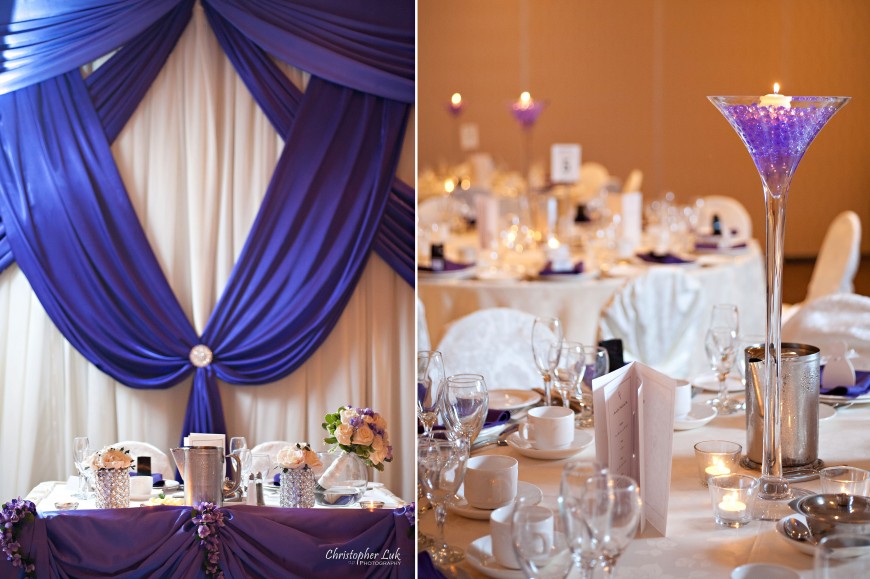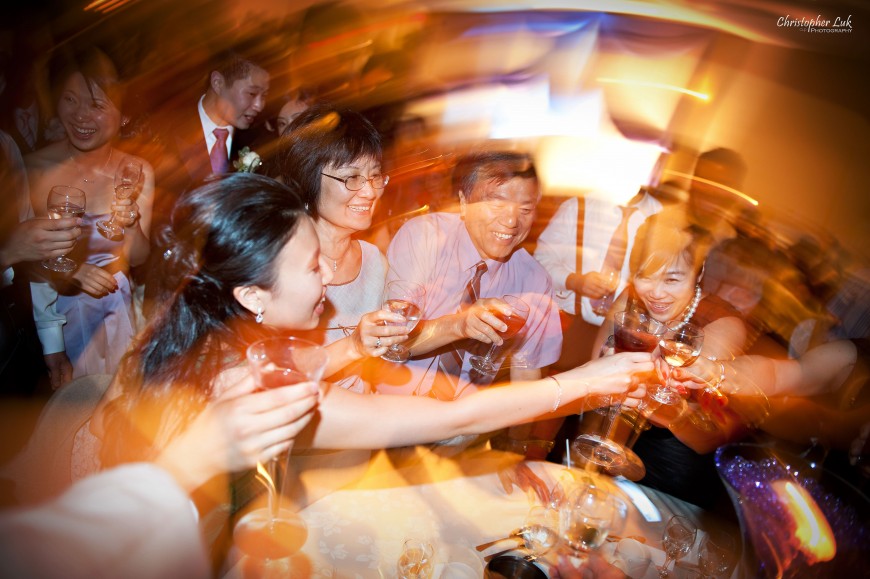 Photographers: Christopher Luk – Toronto Wedding Photographer (Andrew Ho)
Ceremony Venue: Trinity Presbyterian Church York Mills in (Willowdale) Toronto, Ontario
Creative Relaxed Portrait Session Location: Evergeen Brick Works in Toronto, Ontario
Dinner Recception: Renaissance by the Creek in Mississauga, Ontario
Engagement Session: Jenny and James' Engagement Session at the University of Toronto St George (Downtown) Campus
Hair Stylist: Ming Justin Cheung of Puzzle Creations, "Art-chitecture for Your Hair"
SEE MORE: Christopher Luk Photography Weddings at Trinity Presbyterian Church York Mills
SEE MORE: Christopher Luk Photography Weddings at Evergreen Brick Works