I love that Sophia and Johnny's wedding was very much a reflection of their whacky, fun-loving personalities. (Just take a look at their engagement session!) For example, they really wanted to have fun, chilling out with their wedding party at a local park, on the swings, at the splash pad, and play around at a McDonald's PlayPlace! At the splash pad, "boys being boys" decided that a little friendly competition was necessary — I'm pretty sure Bobby won!
Johnny gifted Converse Chuck Taylor All-Stars to each one of his groomsmen — complete with their own customized names stitched onto the back of the shoe! And of course, for the bride and groom, they got their own respective pair, Mr. & Mrs.
At the ceremony, I was so encouraged to hear such Christ-centered vows. I cried tears of joy along with them too!
If you are a "sweet tooth", close your eyes, because you would have been a glutton at their dinner reception. They had a cotton candy station, individually wrapped cupcakes, Whirly Pops and Gum Balls centrepieces, and freshly-popped popcorn too! To top it off, their cake was a three-flavour French Macaron tower! In case you need to satisfy your craving right now, Sophia owns a company which makes baked treats called "Awesome in a Box" — I'm pretty sure your mouth is watering by now!
P.S. Sophia's parents also own Our Thai Restaurant and Cafe, voted Reader's Choice Best Thai restaurant in Vaughan for 2010! So the next time you're in that side of town, drop by for a delicious visit!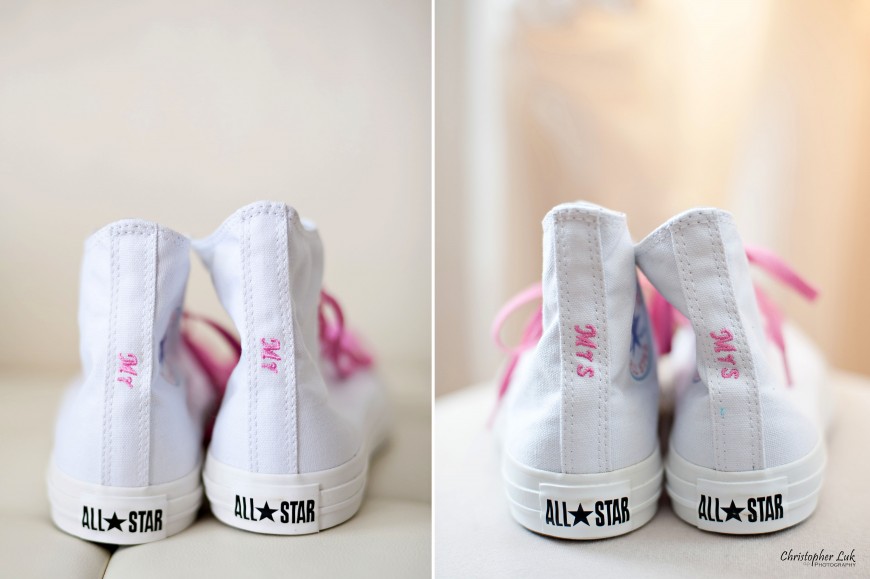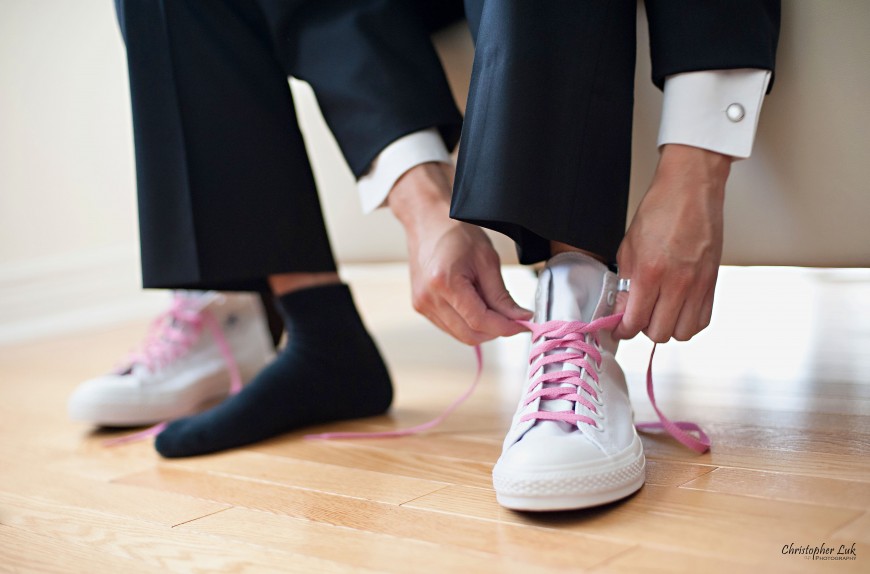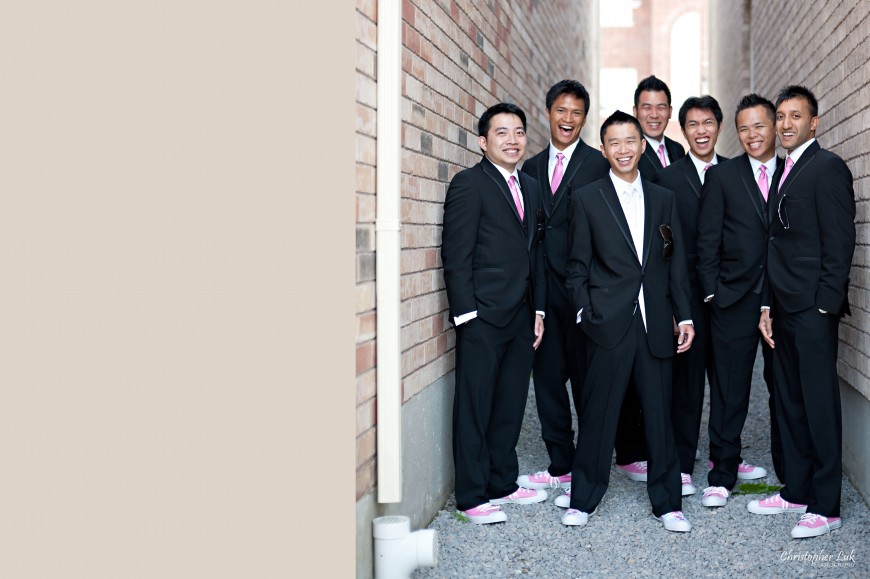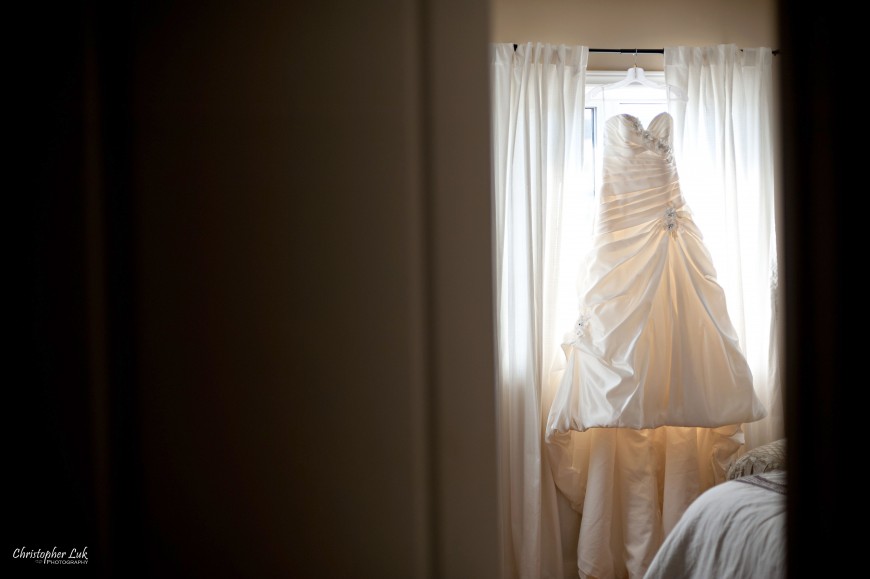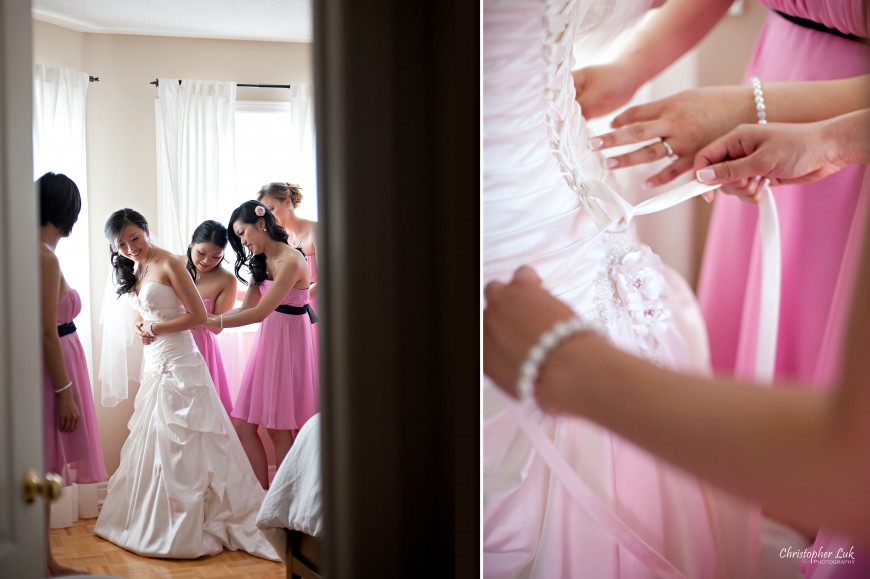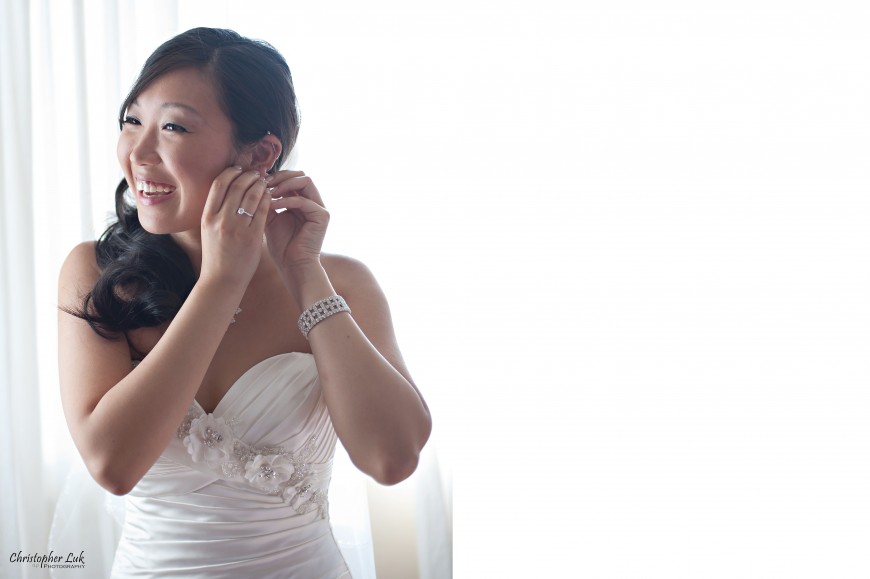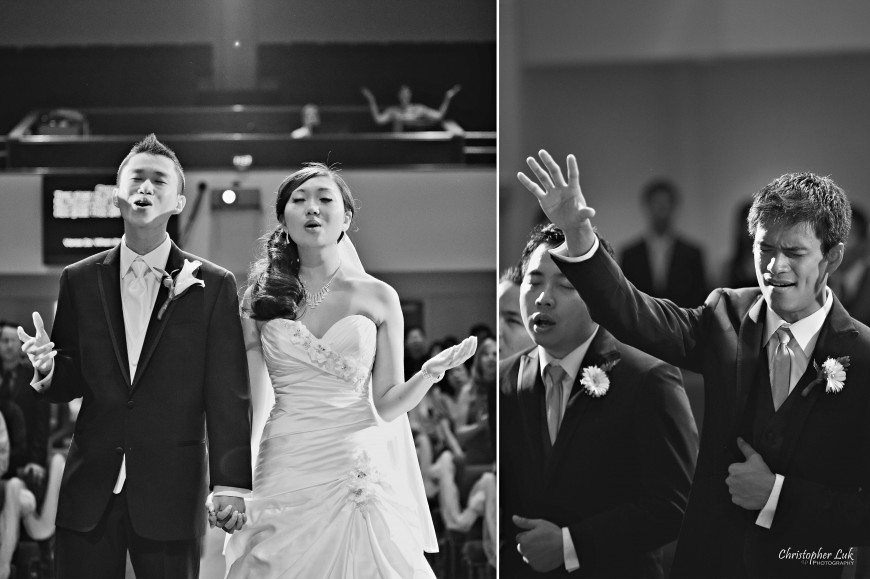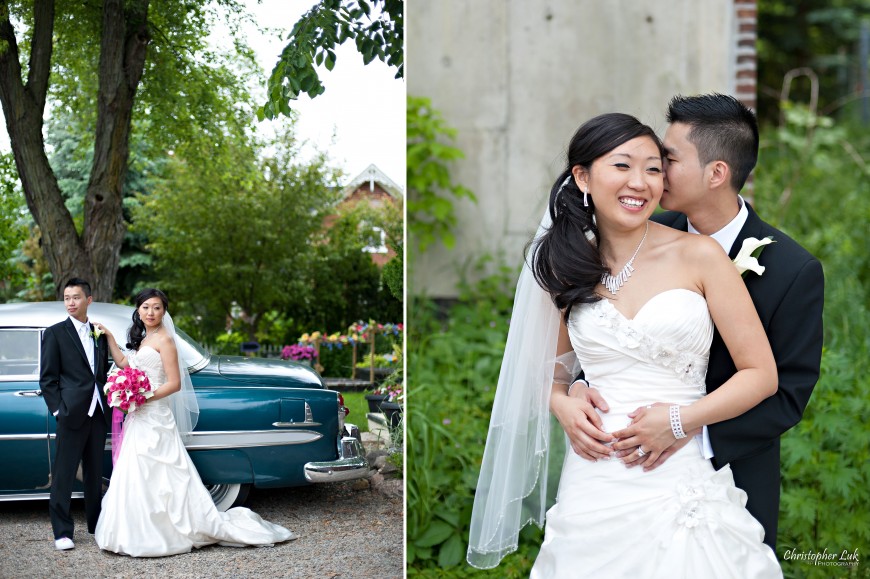 Photographers: Christopher Luk – Toronto Wedding Photographer (Glendon Tang)
Ceremony Venue: Rexdale Alliance Church in Toronto, Ontario
Creative Relaxed Portrait Session Location: Kleinburg Main Street in Vaughan, Ontario
DJ: Good Vibrations from Vaughan, Ontario
Engagement Session: Sophia and Johnny's Engagement Session at Kensington Market Toronto
SEE MORE: Christopher Luk Photography Weddings at Main Street Kleinburg