I was definitely looking forward to Victoria and Wallace's wedding, especially considering their personal and creative fingerprints on everything else they touch! Remember Wallace's "art exhibit" proposal?
Before the ceremony, Victoria surprised Wallace with a handmade Chinese Checkers gameboard with the quote, "We are travellers on a cosmic journey, stardust, swirling and dancing in the eddies and whirlpools of infinity" from Paulo Coelho's novel, The Alchemist, etched around the edge.
Not to be outdone, Wallace had to plan his own set of surprises for Victoria! First: he gifted her a beautiful pearl necklace to wear for the day. Second: at their dinner reception, Wallace and his groomsmen sang and danced to their own original version of One Direction's "What Makes You Beautiful". Third: as the Chinese lion dance started, Wallace was nowhere to be seen! Victoria couldn't believe that it had started (and ended) and Wallace had missed it all — only to find out that Wallace was actually in the performance as the centre lion!
I loved their unique idea to join everyone in the family together with Chinese calligraphy by writing the character, love (愛). At the start of their ceremony, Wallace's father took the brush, dipped it in ink, and wrote the top portion of the word; Victoria's mother wrote the bottom portion. Victoria and Wallace finished the word by writing the middle, heart (心), and sealing it with their family signature to complete the ceremony.
At the end of the night, they lit and released sky lanterns! "Life is eternal. We have stopped for a moment to encounter each other, to meet, to love, to share. This is a precious moment. It is a little parenthesis in eternity." (Paulo Coelho, The Alchemist). Beautiful.
Congratulations, Victoria and Wallace! :)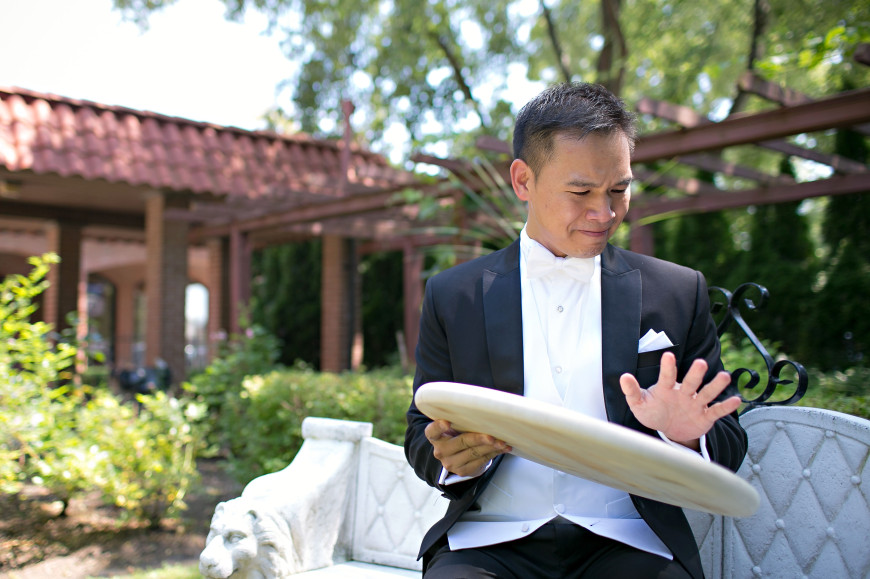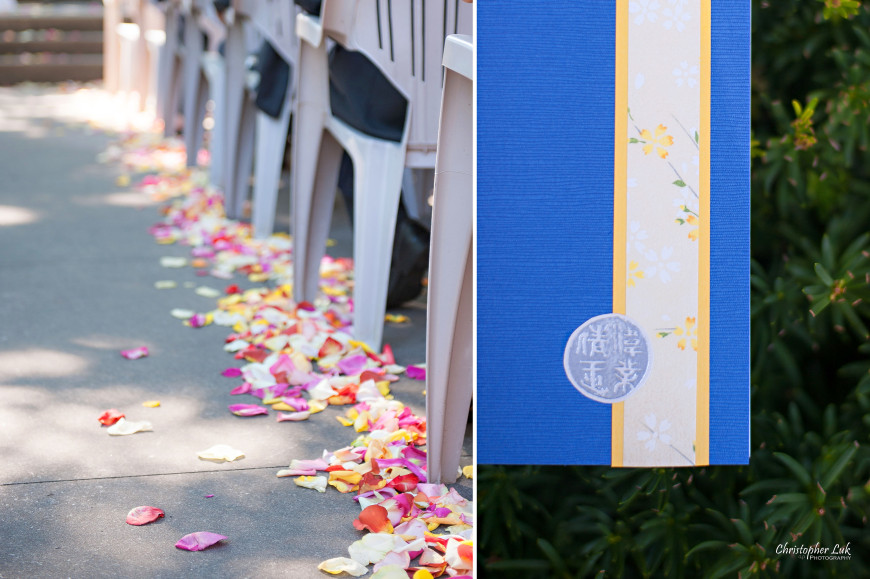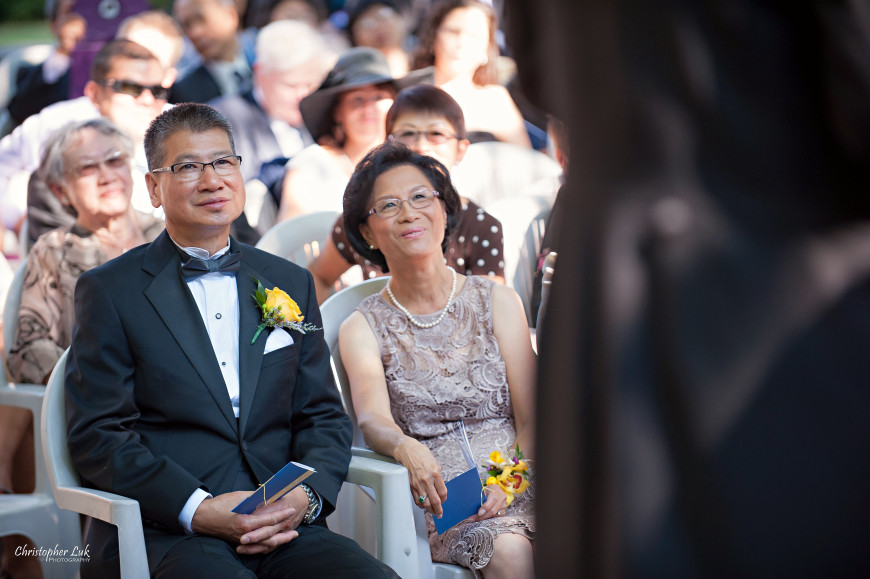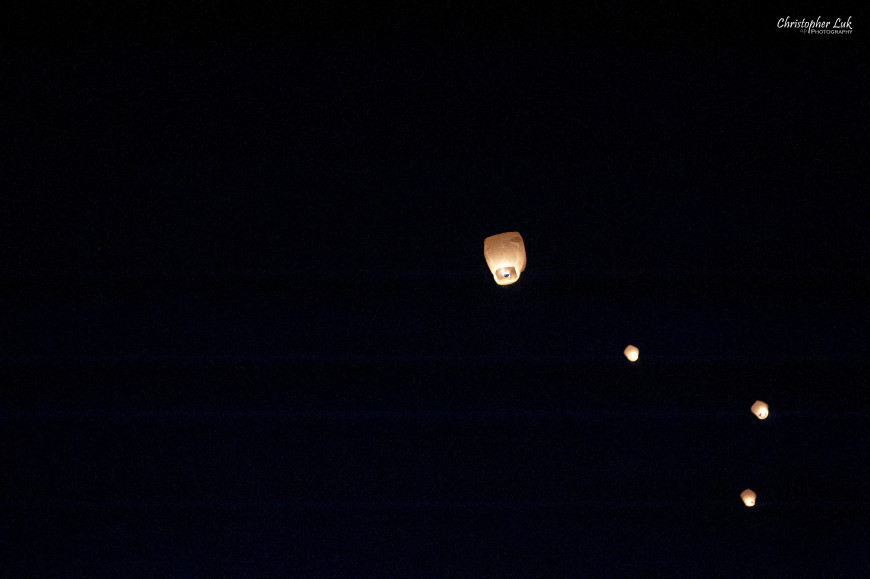 Photographers: Christopher Luk (Kevin Fung)
Make Up Artist: Karen Chen Richardson at krichardsonchen@yahoo.ca or (647) 294-5520
Hair Stylist: Justin Ming Cheung of Puzzle Creations
Ceremony and Cocktail Hour Venue: Mediterranean-style Sala Caboto Gardens at The Columbus Event Centre in Toronto, Ontario
Dinner Reception Venue: Sala Caboto at The Columbus Event Centre in Toronto, Ontario (Agostino Chioran)
Cinematographers: Stories Worth Sharing
Cake: Trudy Chan of TruDesigns
Decor: Suki of Joyce Wedding Services in Richmond Hill, Ontario
Chinese Lion Dance: Chung's Arts Academy in Markham, Ontario
Dance Choreographers: Minerva Mohabir of The Wedding Choreographers & Co in Toronto, Ontario
Engagement Session: Victoria and Wallace's Engagement Session at The Tinkl Art Gallery
SEE MORE: Christopher Luk Photography Weddings at Columbus Event Centre
SEE MORE: Christopher Luk Photography Weddings