It's funny how different the atmosphere is when getting ready in the morning between the groomsmen and the bridesmaids: the men were calm, quiet, and collected; on the flip side, the ladies were lively, loud, and animated!
Since Shauna and Charles both met each other while in medical school, we were surrounded by a multitude of doctors all day and, luckily, there were no medical emergencies that needed tending to :) Plus, even though thunderstorms and rain was in the forecast, it held out, and the worst we experienced was a very light temporary drizzle as we left Thornhill for Richmond Hill.
The most memorable part of the night for me was the "copy cat" kissing game where Shauna went way above and beyond the call of duty! The demonstration kiss that they were supposed to copy was for Charles to be lying on the floor flat on his back and for Shauna to do a single push up to kiss her husband. They copied the example perfectly … and Shauna added in a couple of jumping push ups to really seal the deal!
Congratulations, Shauna and Charles!
P.S. This is one of the biggest diamonds I have ever seen!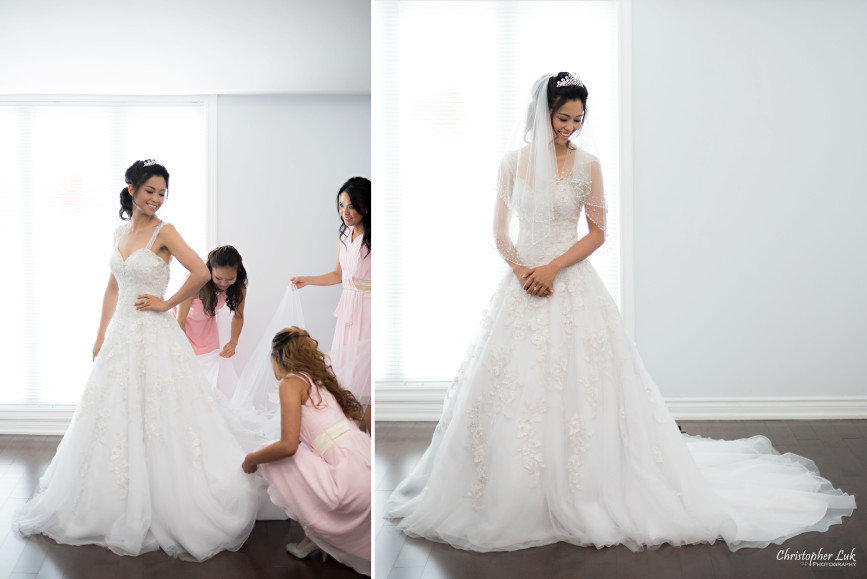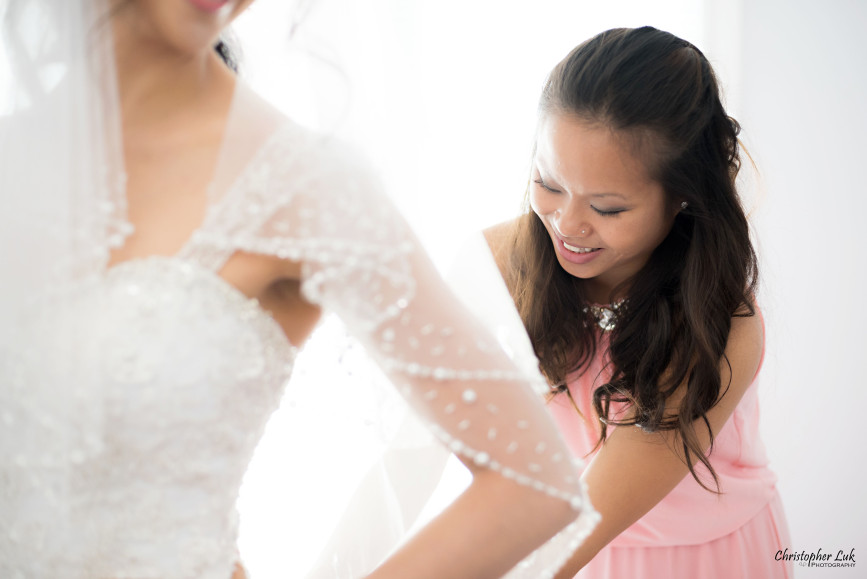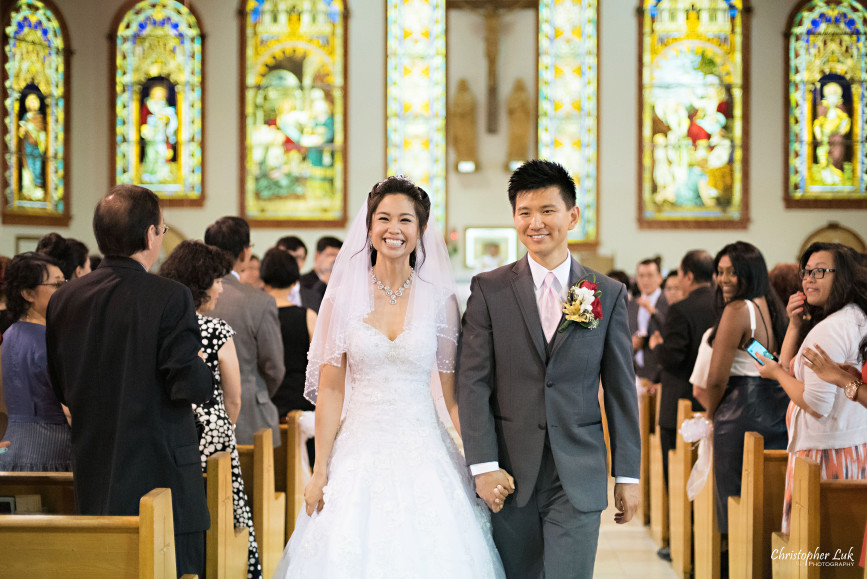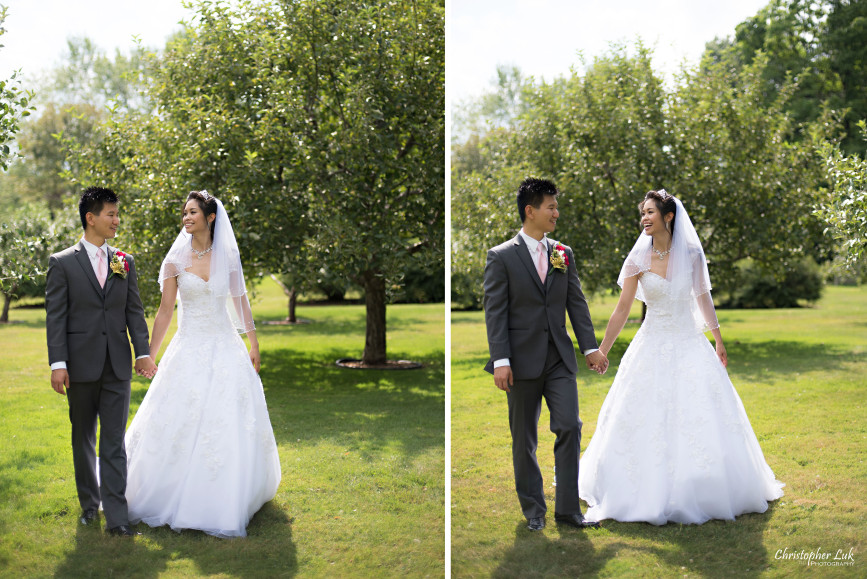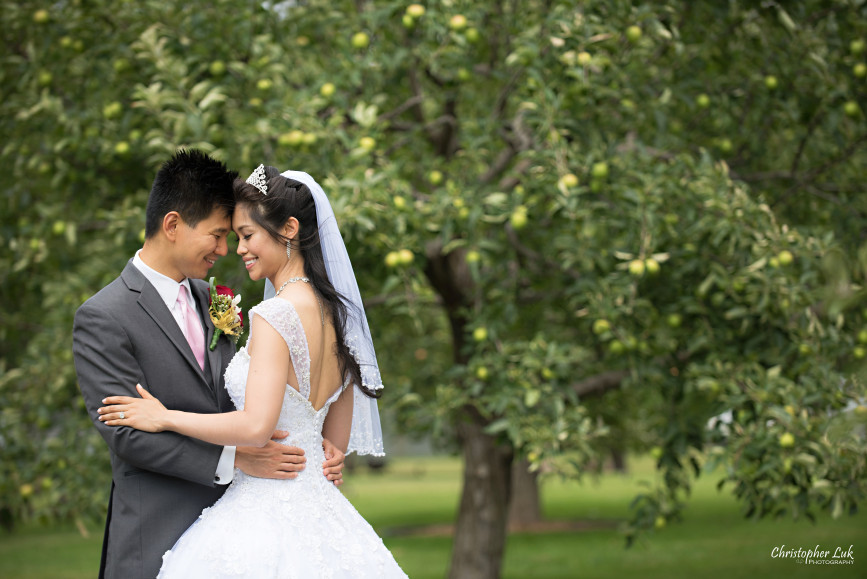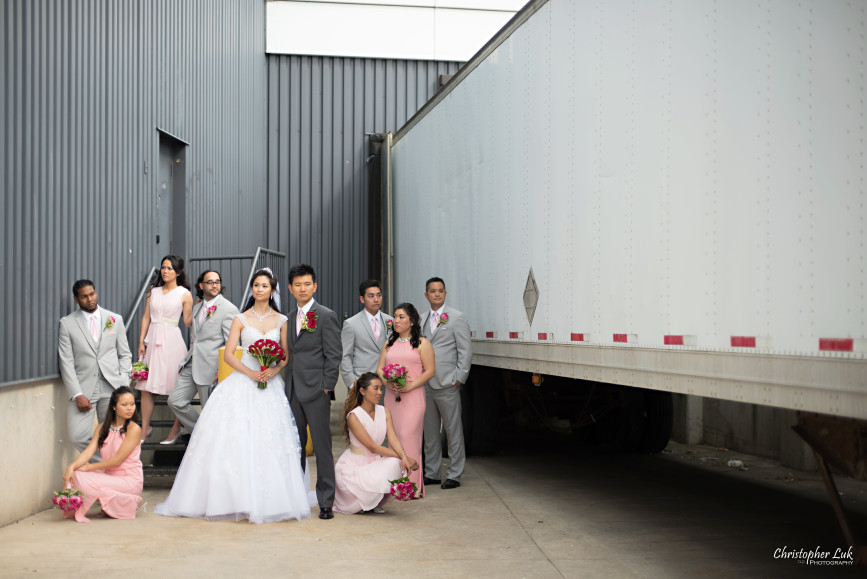 Photographers: Christopher Luk: Toronto Wedding, Lifestyle and Event Photographer (and Glendon Tang)
Wedding Planners and Coordinators: Candy and Sally Cheung of Behind The "I Do" Wedding Planning Services
Church Ceremony: St. Paschal Baylon Church in Thornhill, Ontario
Dinner Reception: Premiere Ballroom & Convention Centre in Richmond Hill, Ontario
Makeup Artist & Hair Stylist: Satine Yang of Satine Studio
Engagement Session: Shauna and Charles' Engagement Session at Liberty Village in Toronto, Ontario