Stephanie and Ricky are an amazing example of a God-loving, God-glorifying couple. You can see it clearly in their priorities in life, through their wedding vows to each other, and through their actions. As you re-live their wedding day, you'll be able see how their whole day was just bathed in prayer!
Since they both live in Hong Kong, I sadly didn't get to meet them and get to know them face-to-face, but thanks to the magic of technology, we got to know each other over a series of Google Video chats instead!
Steph and Ricky first met in high school and even went to the same church together. But it was only when they left home for Queens' University that they started dating. Of course, their story has to start with Ricky being the stereotypical 'up-to-no-good' bad guy and Stephanie being the stereotypical 'goody-two-shoes' sweet girl — they like to akin it to "A Walk to Remember".
Ricky proposed at Stephanie's parent's backyard patio, her most favourite place in the world, and now, a special place for the both of them. Ricky stayed up the whole night before, preparing over 240 photographs of various memories from their 12-year-long relationship. With help from his friends, floral arrangements were put together, candles were lit, and rose petals were laid across the floor. He serenaded her with the song "So Close" (from Disney's Enchanted) and she said, "Yes"!
They returned to that spot on the wedding day for their "First Look" and Steph's parents prayed over them both as friends surrounded them.  You can even see Ricky serenading her again as they celebrated their "First Dance"! Lots of great memorable moments on their wedding day — but make sure you don't skip over the look on Ricky's face as she walks down the aisle!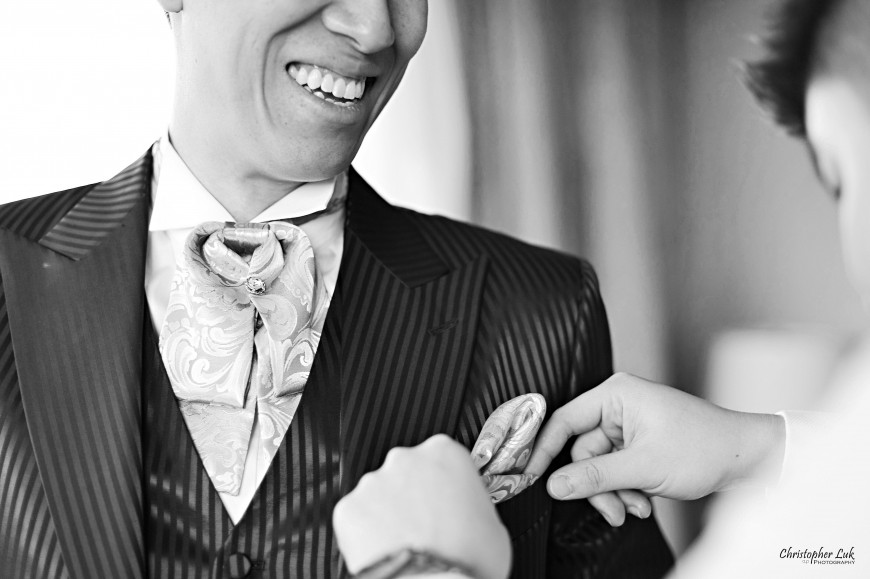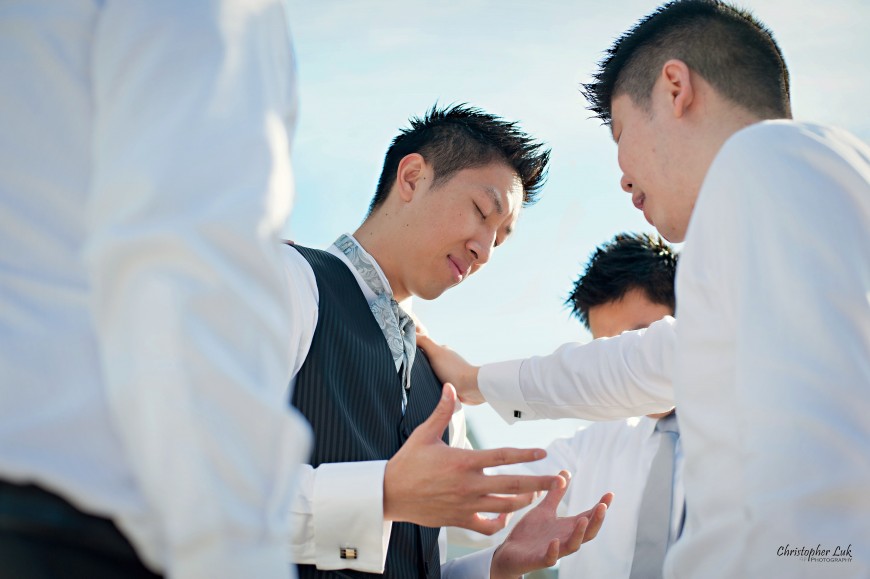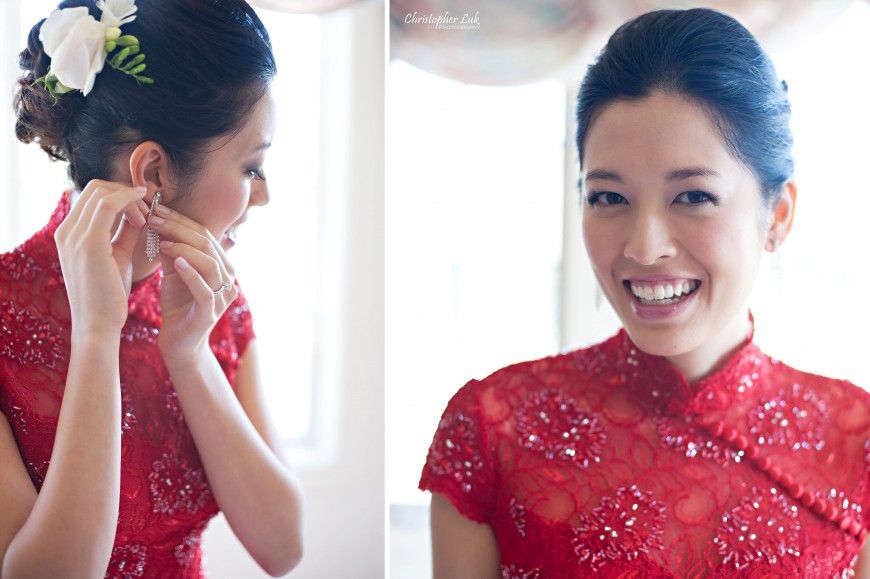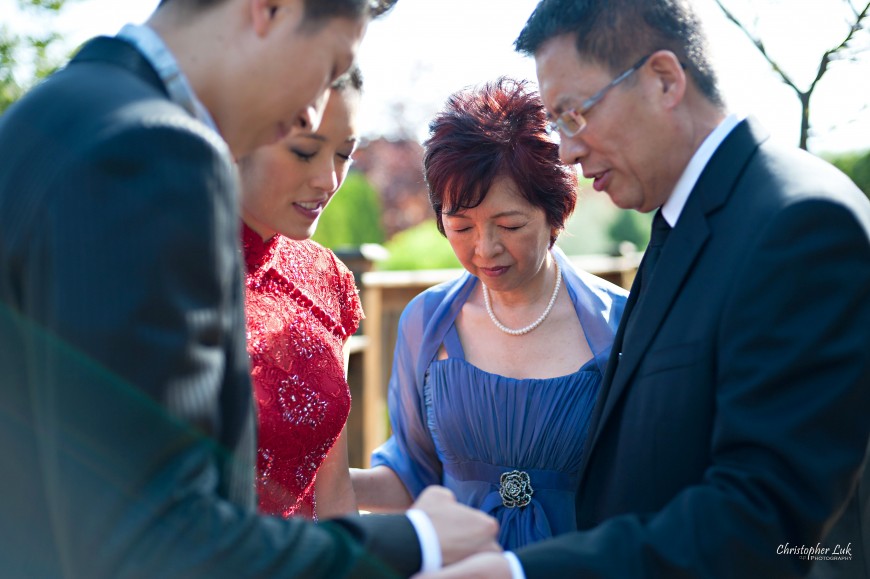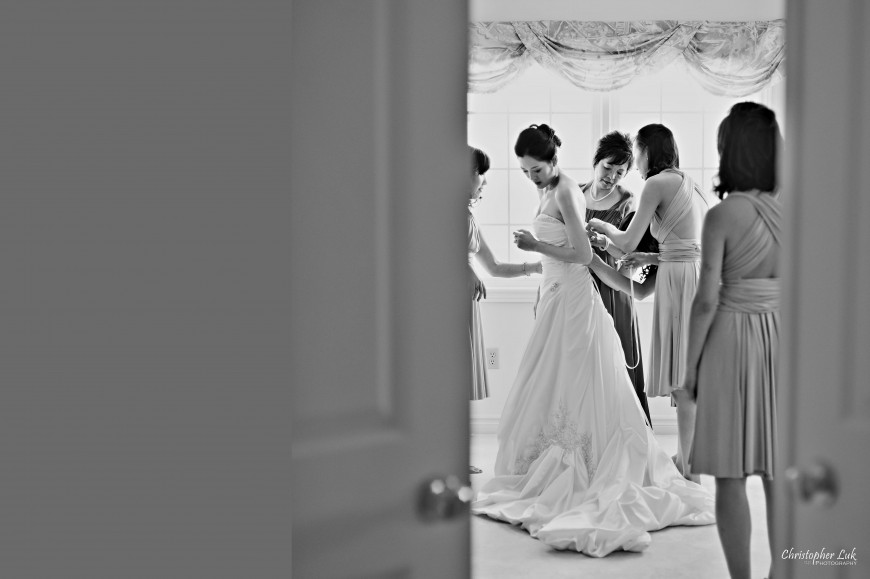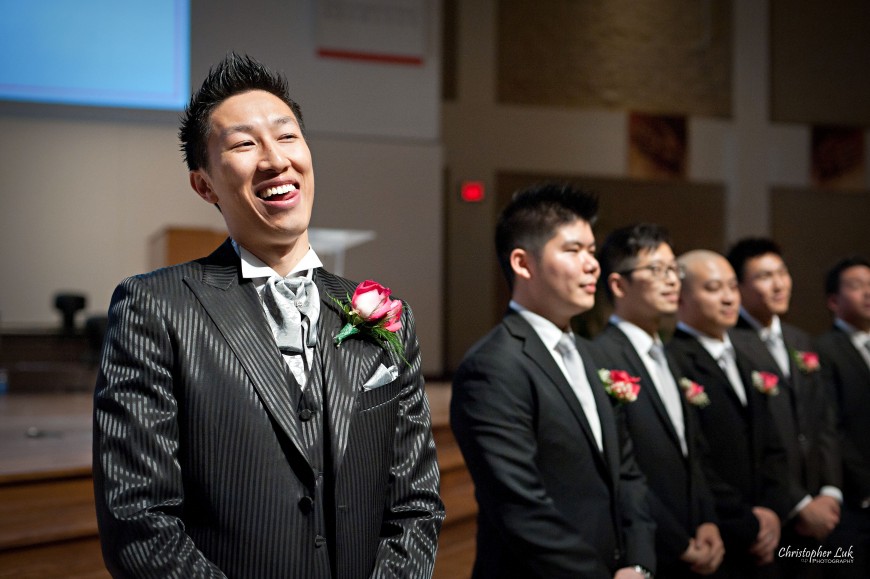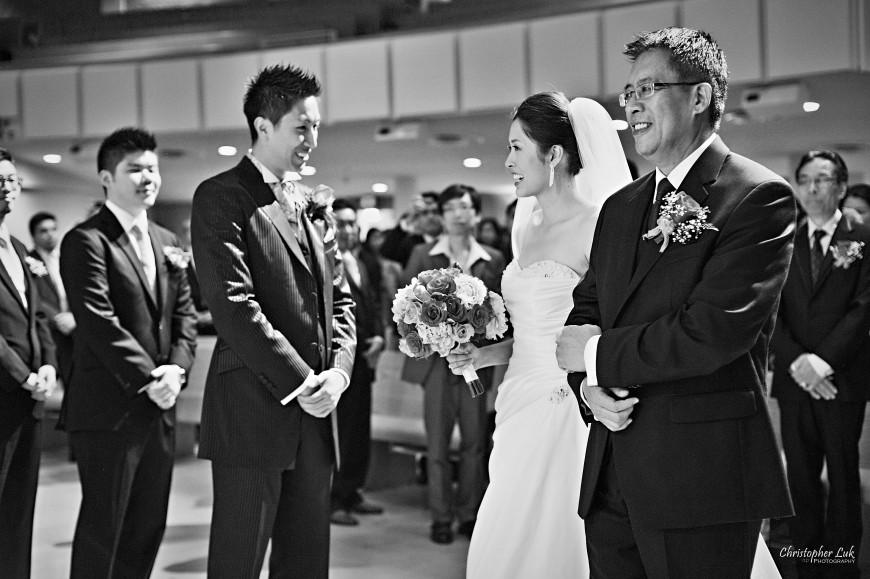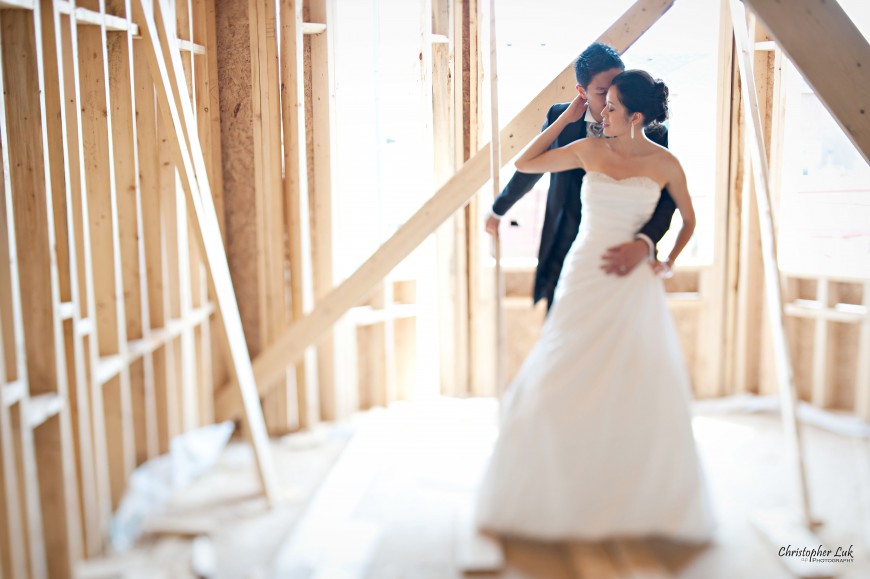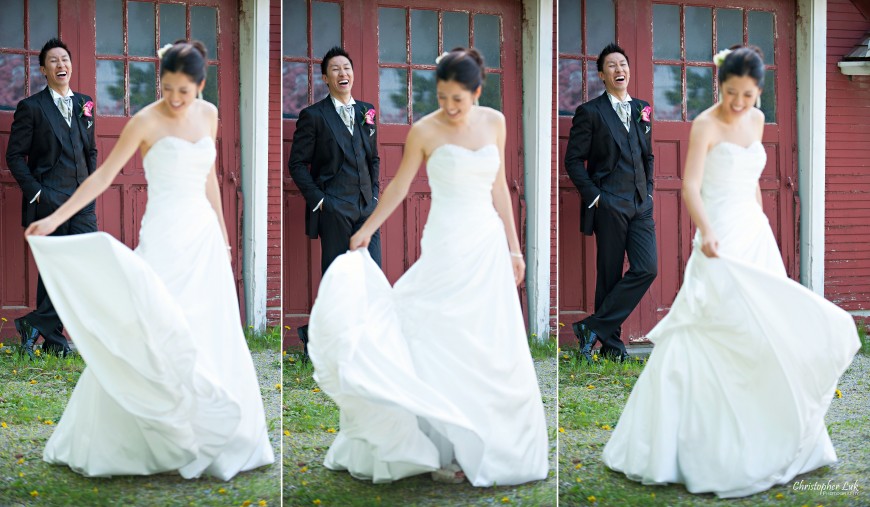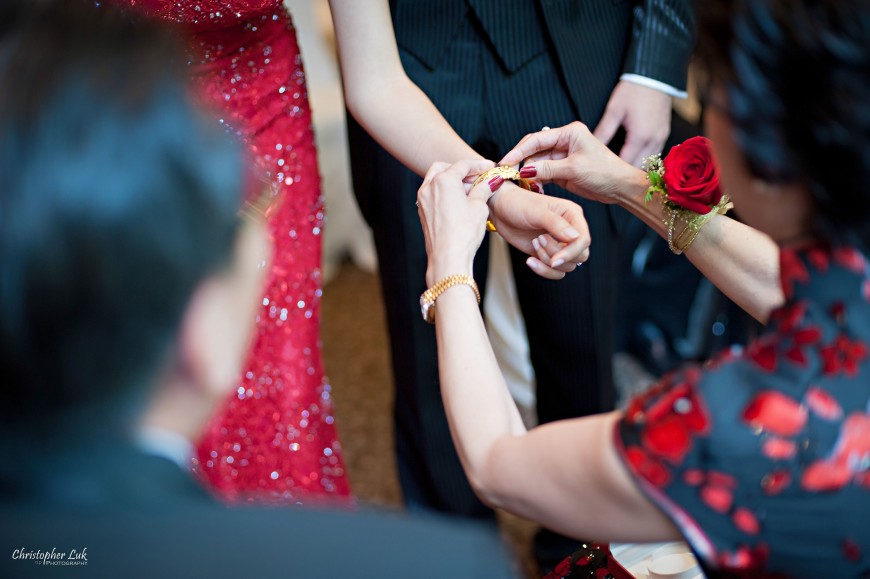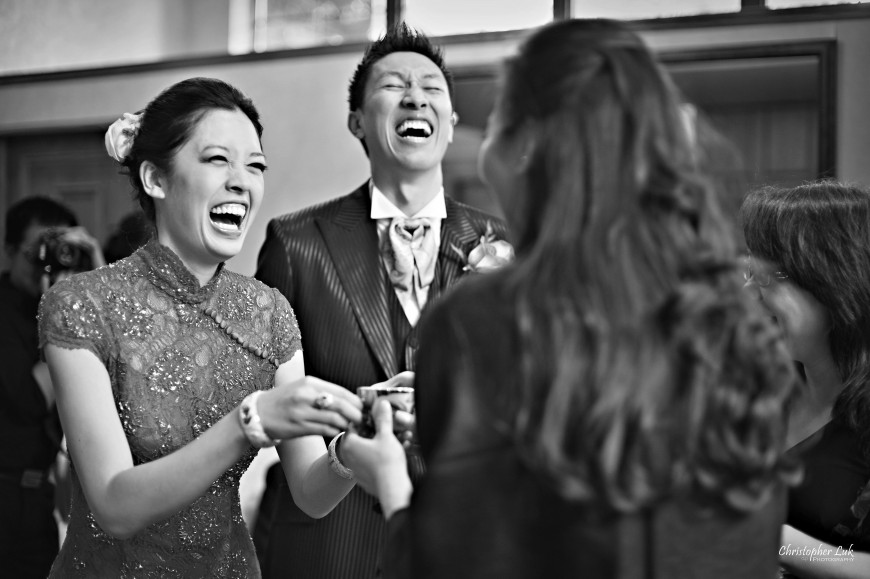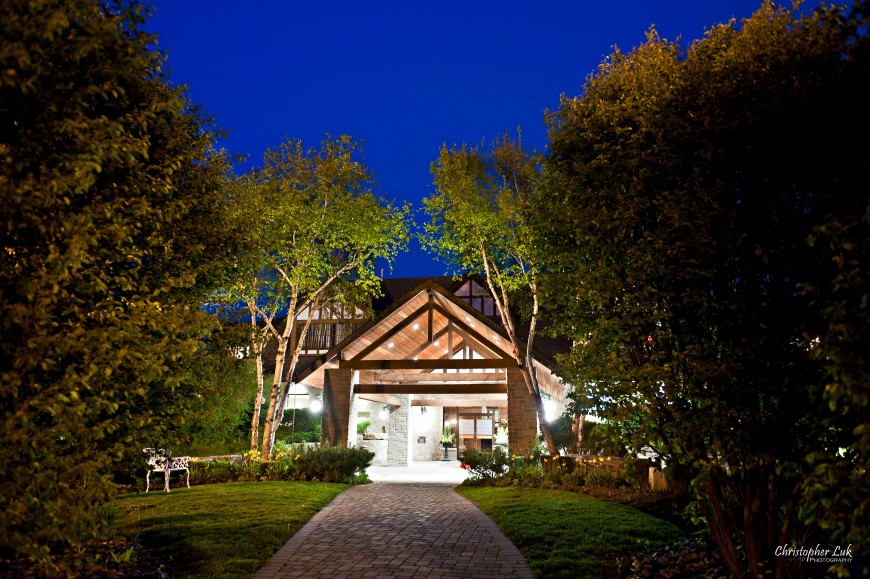 In other news, it turns out that The South China Morning Post newspaper featured their wedding!
On the front page (Thanks to Stephanie for the photograph), the headline says: "Time enough for love: after 12 years and many enforced separations, childhood sweethearts tie the knot". The article is called: "Long-distance love blossoms into a back-garden proposal" by Vivian Chen.
Here's a quick excerpt: "Stephanie Kwan and her husband Ricky Chan have known each other since high school. Back then, he was a popular lad who just loved his Toyota Supra, and she was the shrinking violet. 'I always used to think that he was too loud for me, and that we couldn't be a match,' Stephanie said."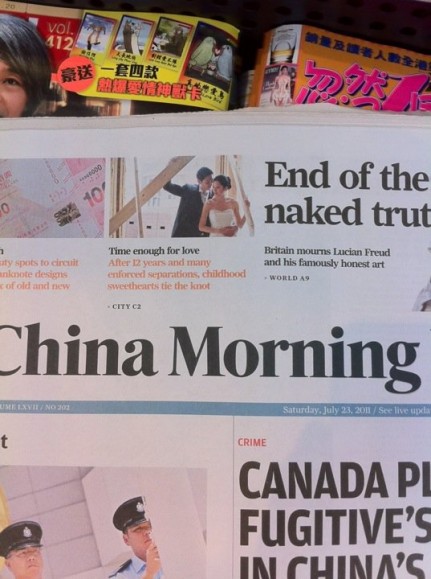 Have an amazing marriage, you two!
Turns out that you're a match after all :)
Photographers: Christopher Luk – Toronto Wedding Photographer (Glendon Tang)
Bride's Shoes: DYOS (Design Your Own Shoes) Hong Kong
Bridesmaid's Dresses: Sakura Convertible Dress from Henkaa from Toronto, Ontario
Ceremony: Richmond Hill Christian Community Church in Richmond Hill, Ontario
Reception: The Manor Event Venue By Peter and Paul's in Kettleby, Ontario
Creative Relaxed Portrait Session Location: "Just keep driving until you find some place cool" :)