Elarya and George did some work for charity together at their church and got to know each other better after over the years there. Elarya is an avid reader and only presents or gifts that are related to books are allowed! Earlier on in their relationship, she said, "If there's a book called The Perfect Woman, I would have to write to the author about that, since there's no such thing!"
So, George started to write a book of his own, of course, entitled, "The Perfect Woman".
George and I discussed a few different locations for the proposal that were centred around Elarya's interests and finalized Osgoode Hall to be the place where it would all happen. (I arrived early to set the book in its place and thankfully, while there was a light drizzle when I was setting up, it stopped raining once they arrived.) As they walked around downtown, he wanted to "see the architecture over there". George lead her up the main steps, picked up the book, and gave it to Elarya to read.
When she reached the last page, George knelt down on one knee, and she said, "Yes"! They were both glowing and so happy! Congratulations, Elarya and George! I trust that you both had a memorable celebration with good friends and family when you returned home :)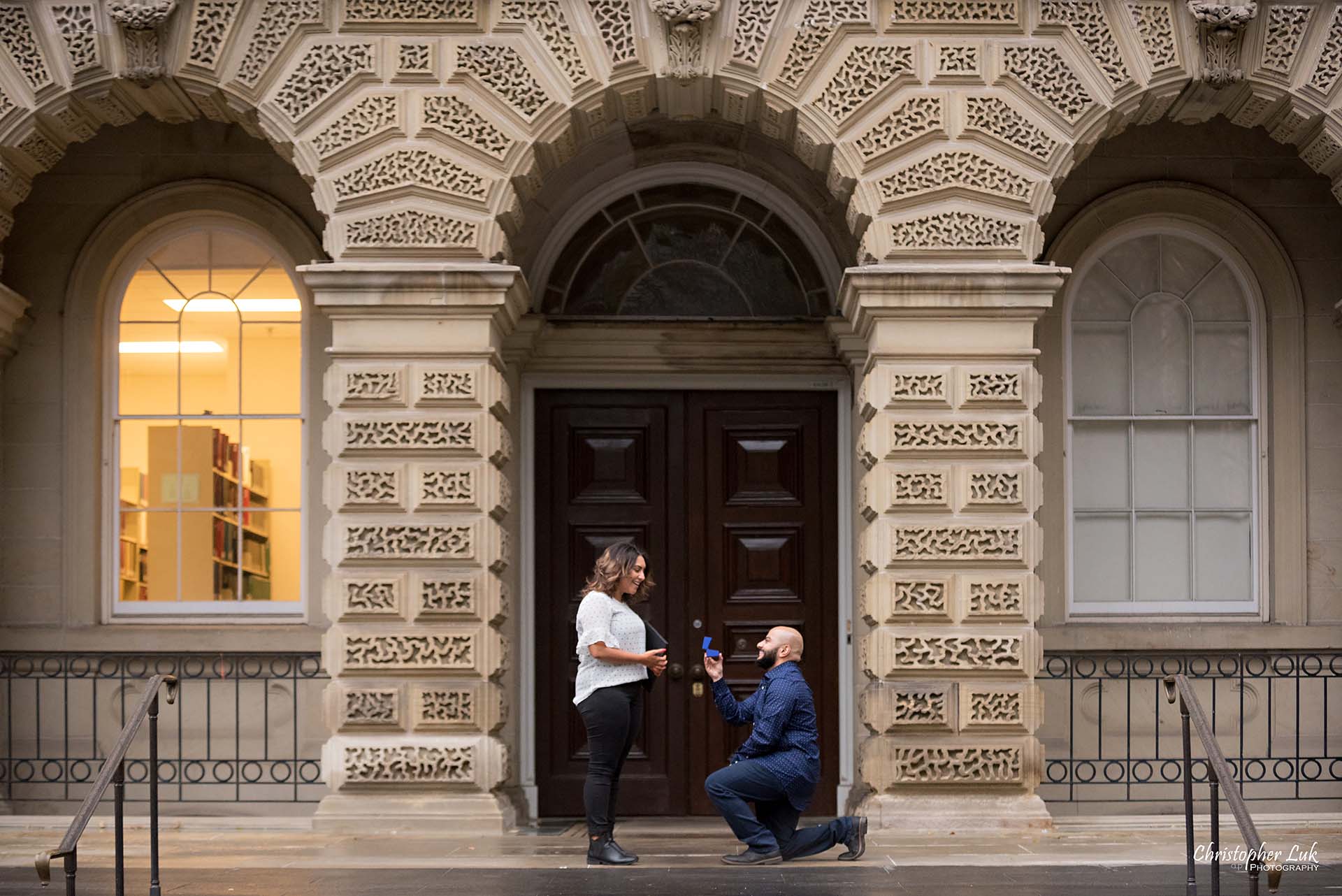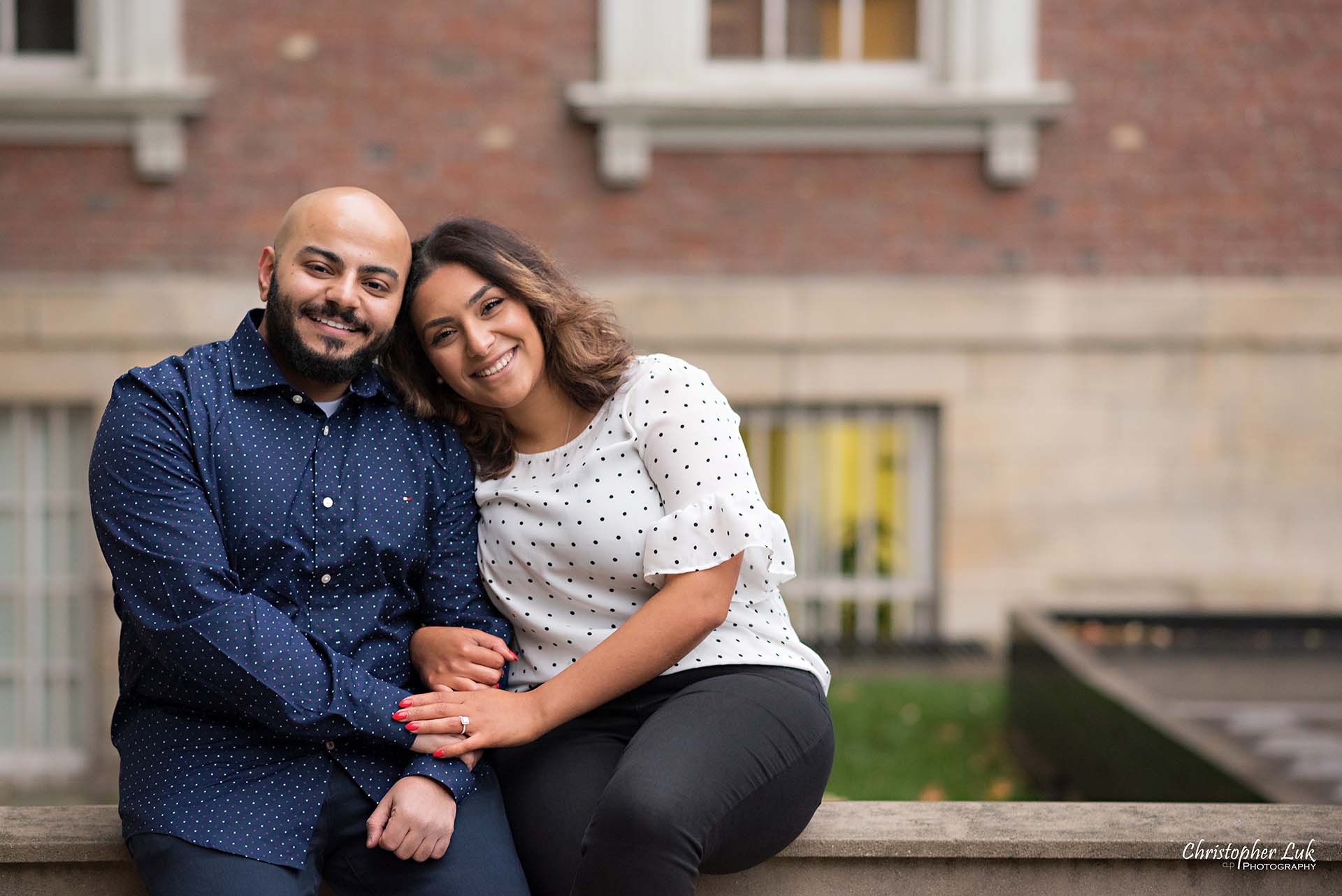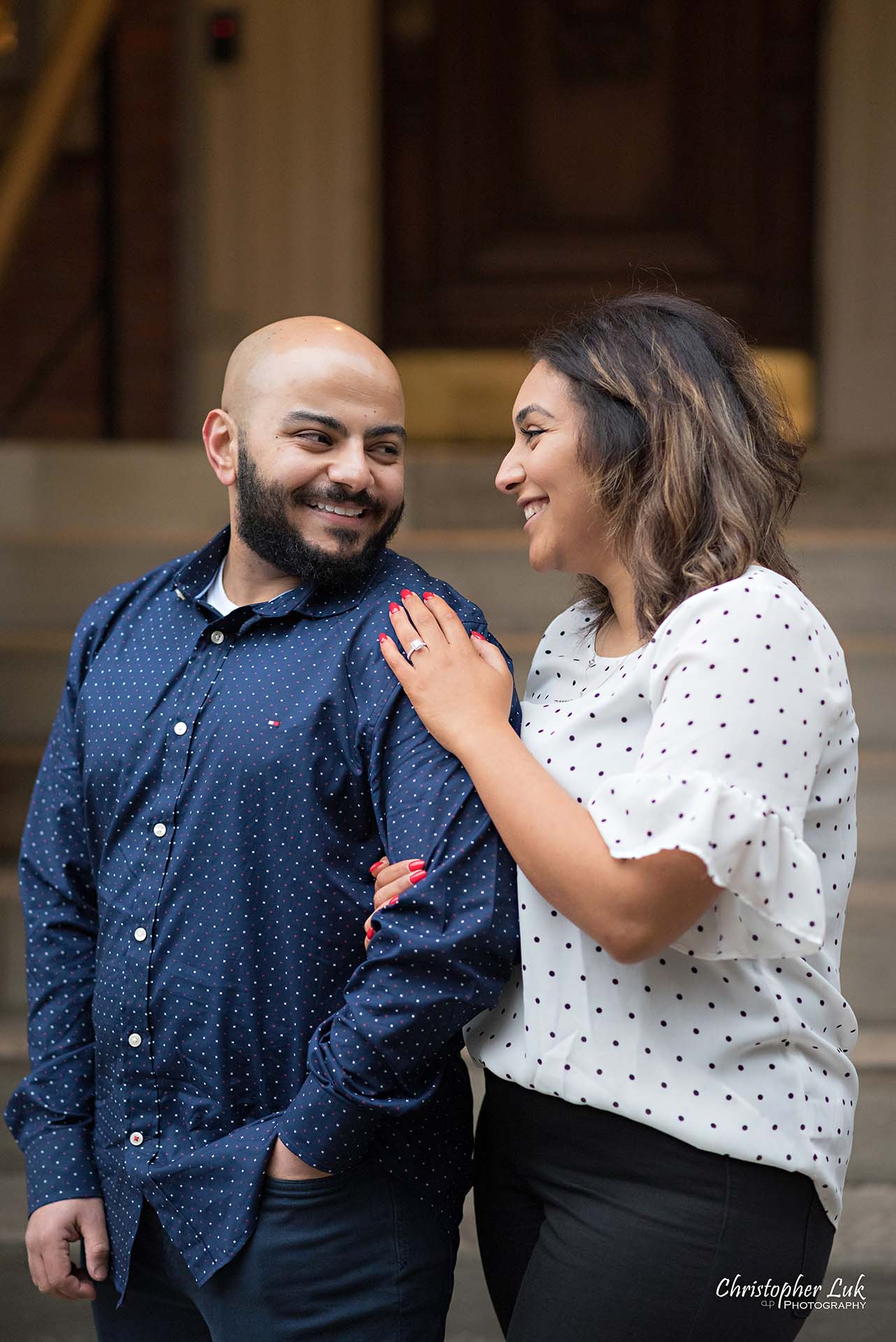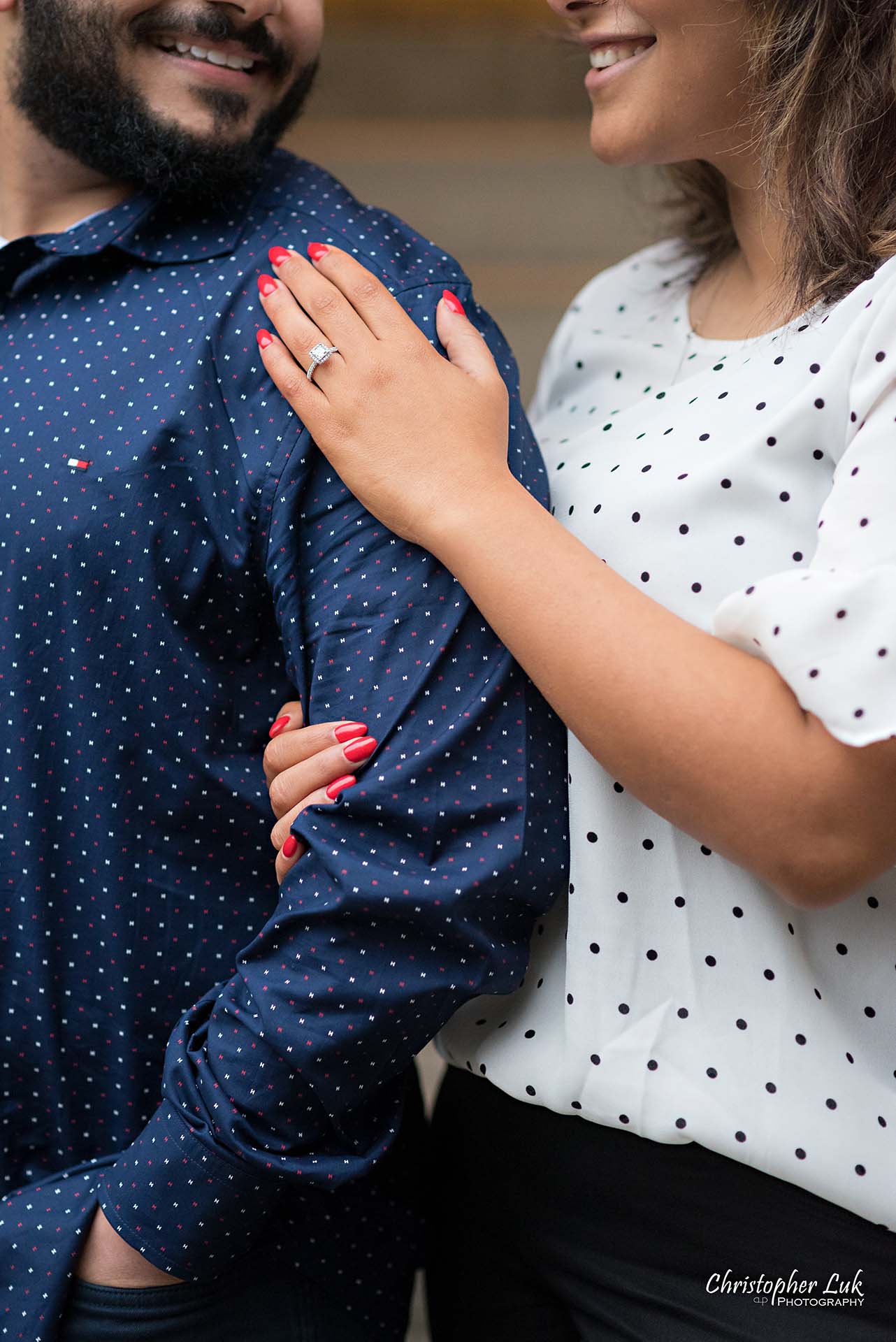 SEE MORE: Christopher Luk Photography Surprise Wedding Proposals
SEE MORE: Christopher Luk Photography Weddings at Osgoode Hall