It's always fun to see what surprise presents the couple gifts each other on the morning of their wedding day! Their gift often provides some amazing insight into the uniqueness of their relationship, what they love, and what they are all about. I've seen a wide range of presents over the years, from something as small and simple as a handwritten card all the way up to complex, handmade statement pieces.
Heidi gifted Ming-Yun something pretty risqué: on the outside, it seems so childish and innocent, but inside, it's totally another story! Apparently, she's been keeping that racy book on her bookshelf for a long, long, long time, waiting to finally give it to the perfect guy.
Fun Fact: The "First Kiss" at their ceremony was actually their very first kiss! I've seen many other couples choose to do this and it can look a bit funny (as they haven't really "practiced"), but Heidi and Ming looked GREAT! I'm just going to have to take all the credit as I taught them how to do the perfect "head tilt, lean in, and almost kiss" at their engagement session ;)
Lastly, they changed up Chinese tradition a bit and performed the Tea Ceremony during their dinner reception (instead of at their respective parents' houses first thing in the morning). Surprisingly, this actually worked out really smoothly as it meant that they didn't need to wake up ridiculously early in the morning to prepare and had a much shorter, less tiring day. Plus, all their guests were present to witness it too!
Congratulations, you 2! Ming, may you keep singing love songs to Heidi for many more decades and years to come! :)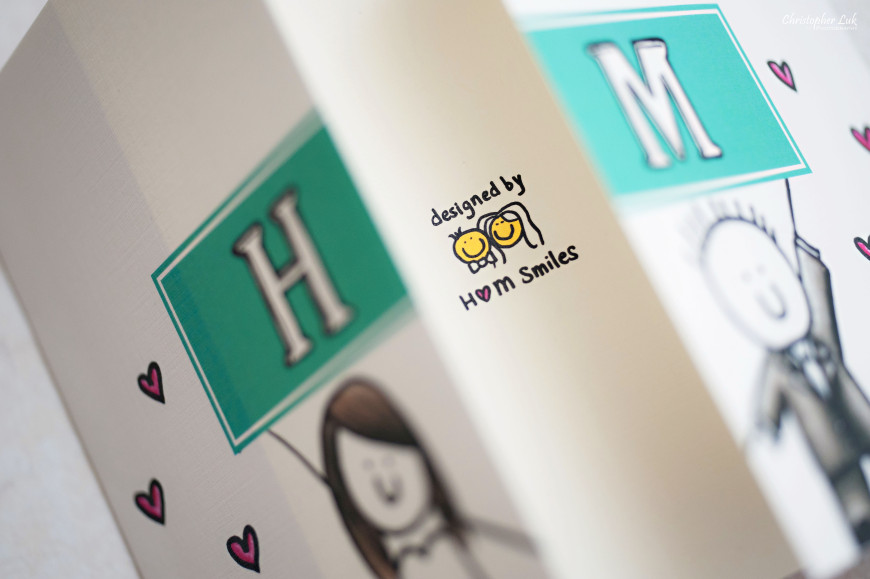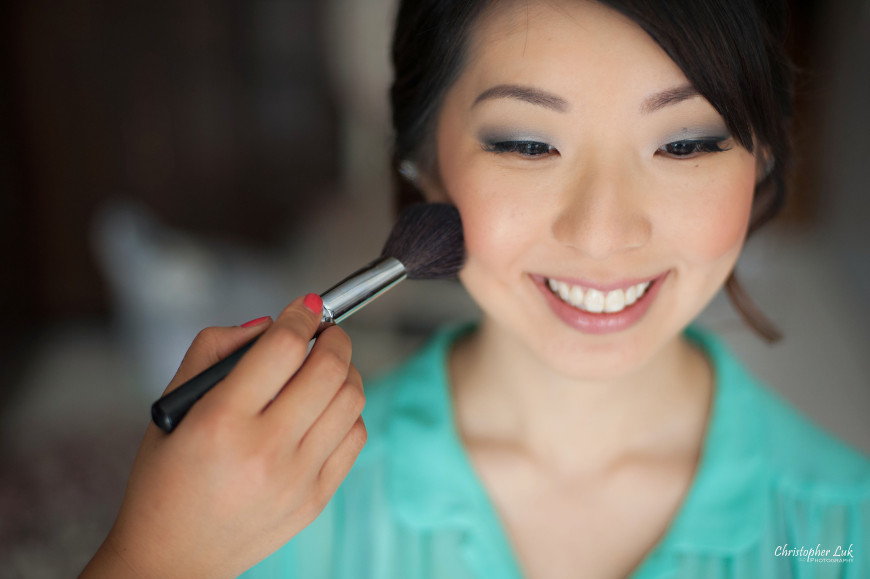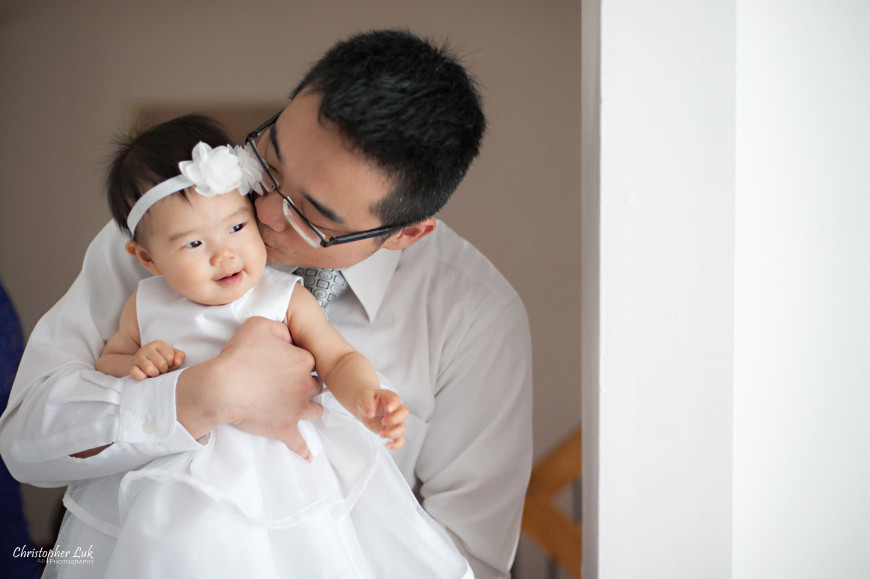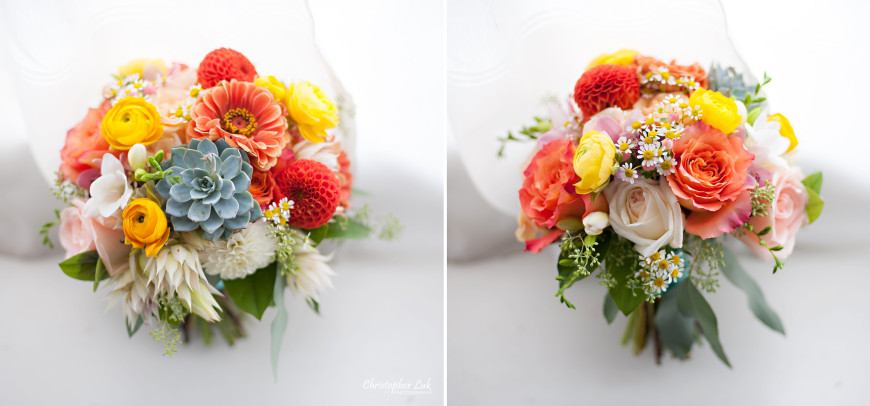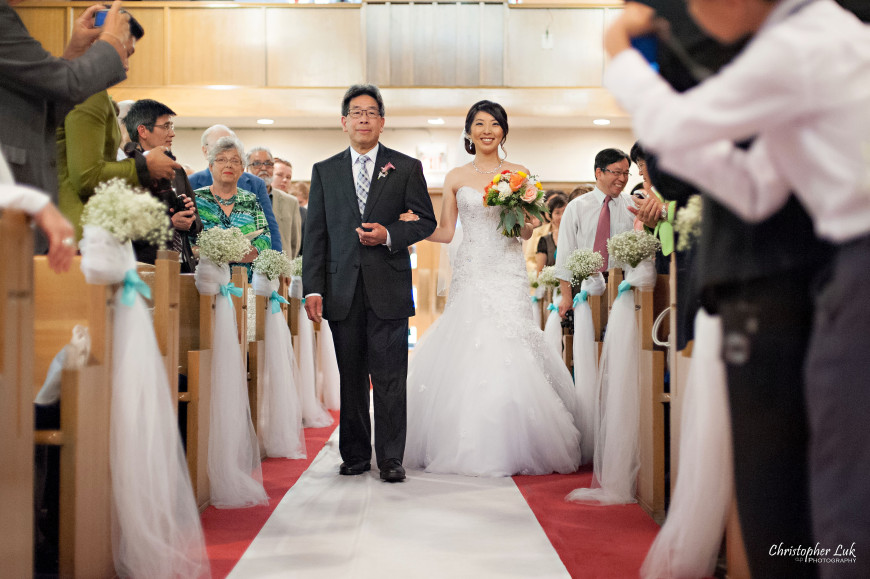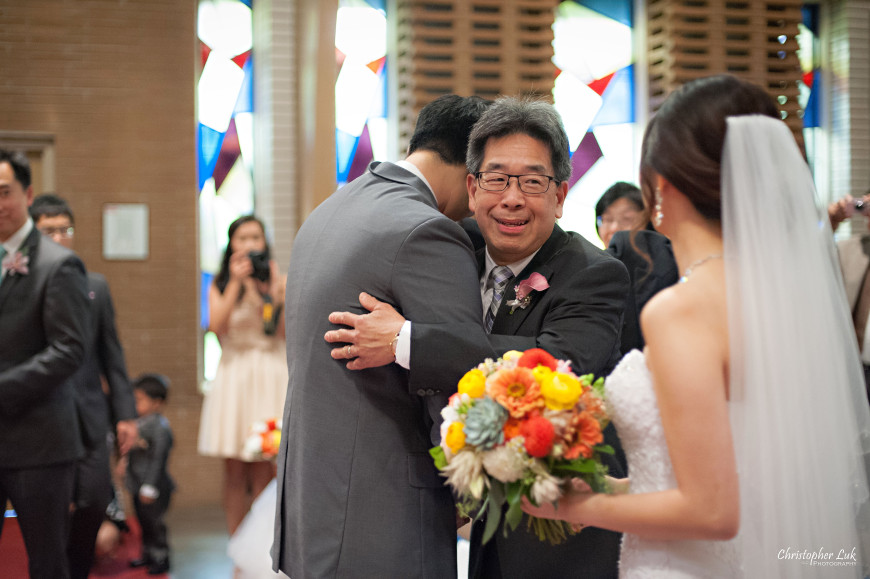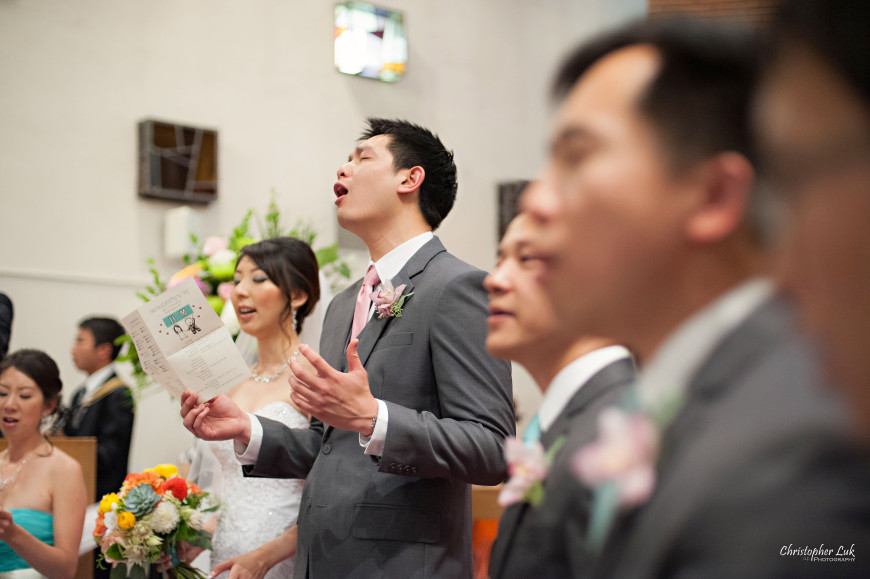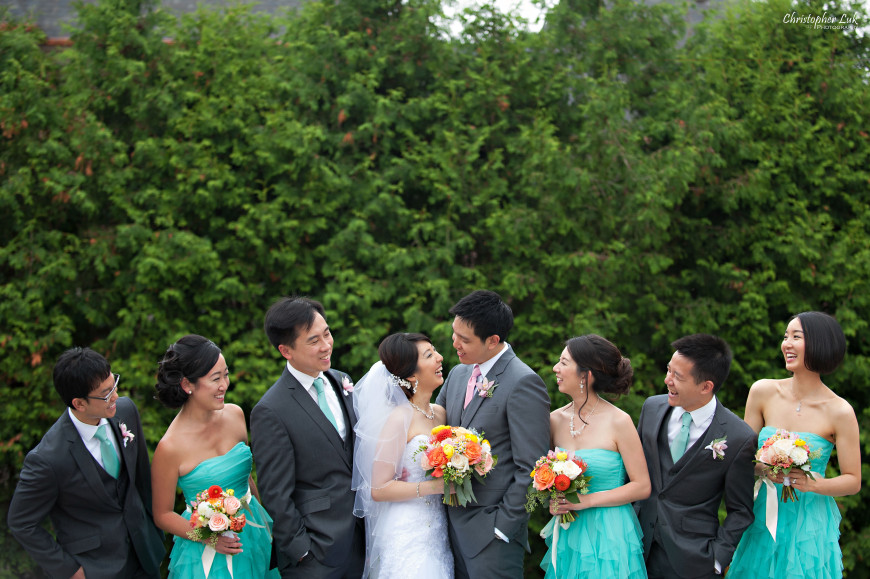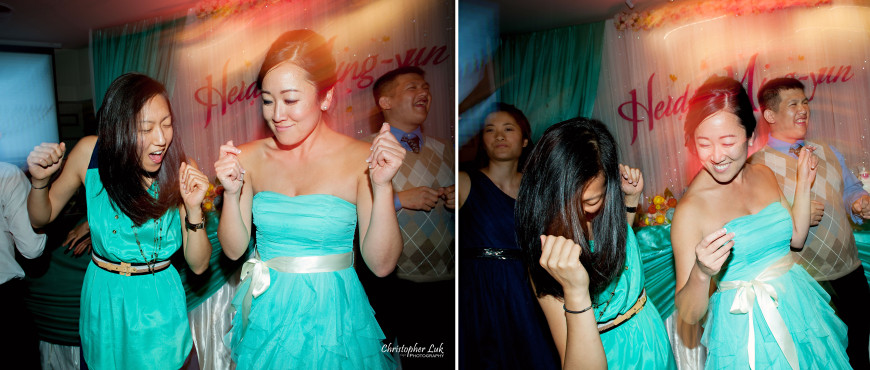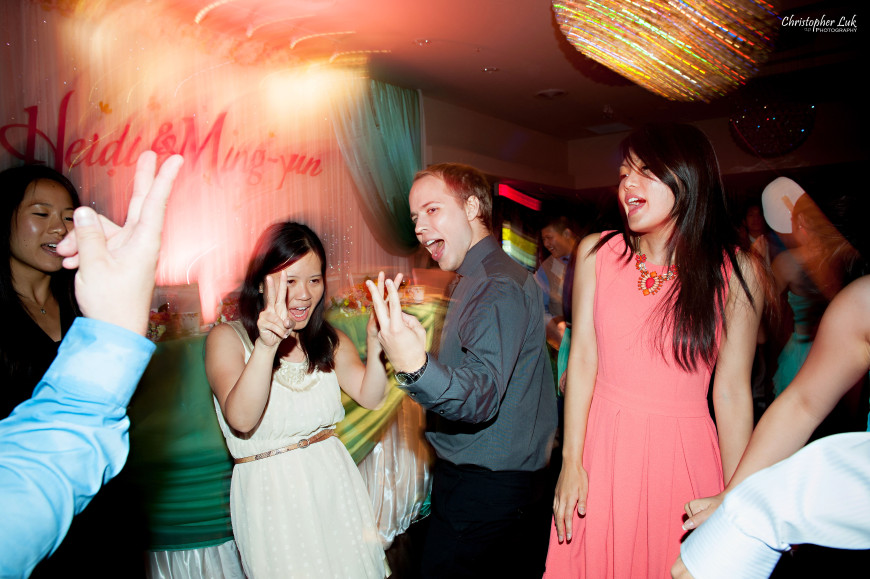 Photographers: Christopher Luk, Toronto Wedding and Event Photographer (and Kevin Fung)
Getting Ready Venue (Groom): Courtyard by Marriott Toronto Markham in Markham, Ontario
Ceremony Venue: Thornhill Presbyterian Church in Thornhill, Ontario
Dinner Reception Venue: Golden Duke Chinese Cuisine in Markham, Ontario
Creative Relaxed Portrait Session Location: "Just Keep Driving Around Until You Find Somewhere Cool"! :)
Make Up Artist: Karen Kim of Karen Kim Beauty
Hair Stylist: Suzie Kim of Suzie Kim Bridal Hair
Decor: Linda Chong of CALLA Floral & Decor in Markham, Ontario
Florist: Inoong and Yena of Flower 597 in Toronto, Ontario
Organist / Pianist: Emmanuel Lim Siong
Cello Player: Hannah Belvedere
Engagement Session: Heidi and Ming-Yun's Engagement Session in Markham, Ontario

P.S. It was great bumping into Esther and Johnson at Heidi and Ming's wedding too! Thanks for taking this photo for us, Johnson :)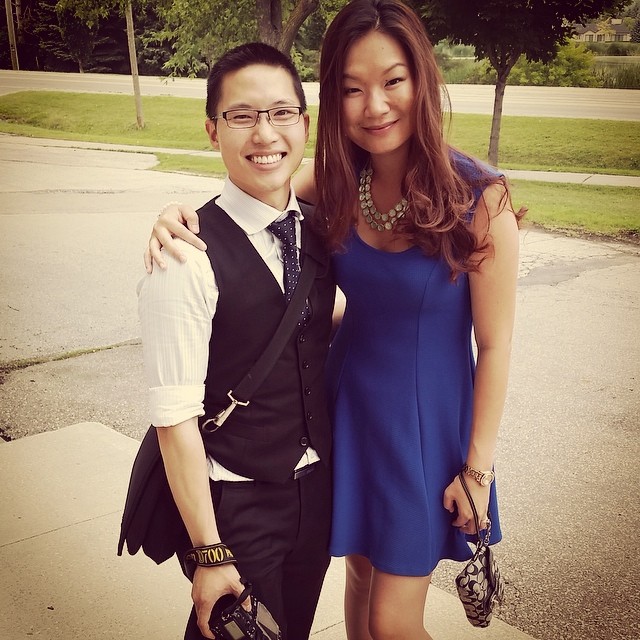 SEE MORE: Christopher Luk Photography Weddings