As I got to know Joy's father better, it turns out, this guy is hilarious! Without any instruction, as I was setting up a photo of her bouquet, he ran to grab a reflector to help fill in the shadows.
It was encouraging to see him so involved in their ceremony: he walked Joy down the aisle and officiated the wedding too! He even gave them tips on the "5 things that a husband needs" — you can guess what number one is! It's always entertaining when your own father publicly, in front of all your friends and family, tells you to, to say it nicely, be fruitful and multiply!
I loved that their ceremony was sandwiched in prayer. The bridesmaids all huddled together to pray before the ceremony started — filled with tears of joy and of expectation, it was just beautiful. As the ceremony finished, dad laid his hands on them and prayed for them as well.
The best man, Jon, delivered an amazing speech based on Darrick's nickname, "Pistol Pete", famed for his athletic ability to complete long range jump shots in basketball. Turns out that Darrick isn't just like Pete in athletic prowess, but in spiritual matters as well: "I want to be remembered as a Christian, a person that serves Him [Jesus] to the utmost, not as a basketball player."
He capped it all off by saying, "Joy, I am certain that Darrick can offer you nothing … (awkward silence) … Oh, I forgot to turn the page … but love!" Hahaha! Well done :)
Joy and Darrick, congratulations, keep smiling with squinty eyes, and have an amazing honeymoon in Paris!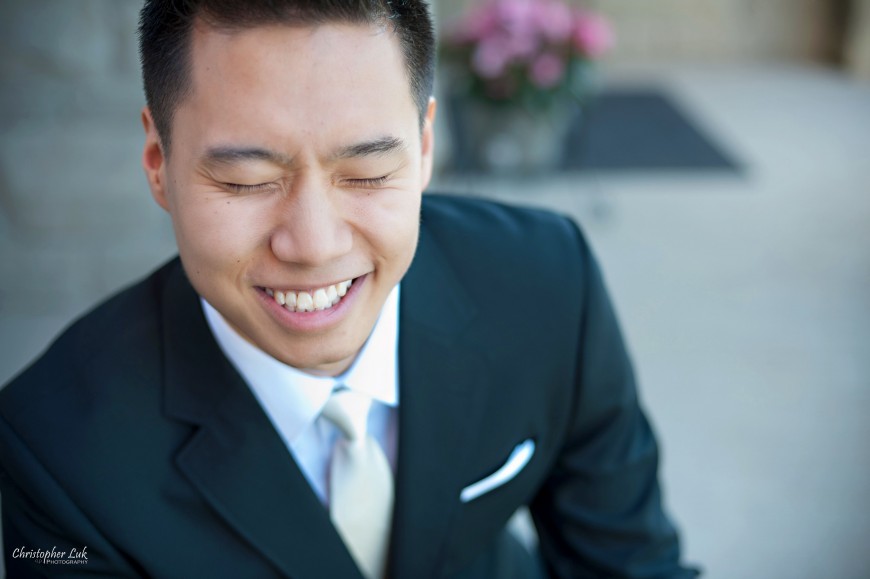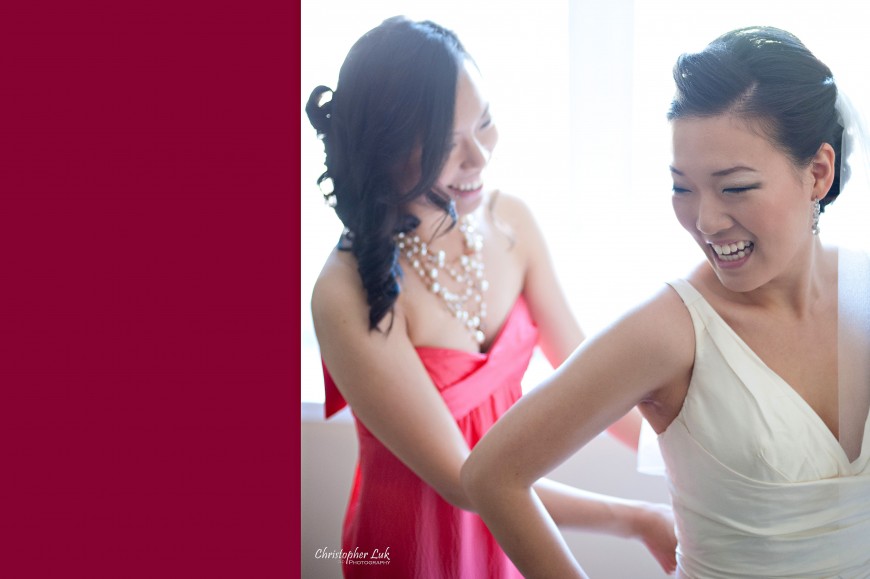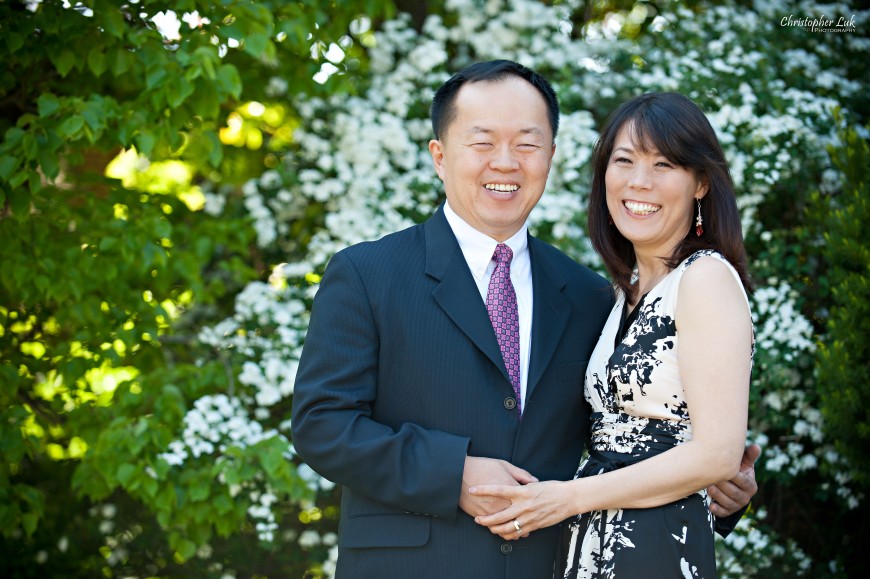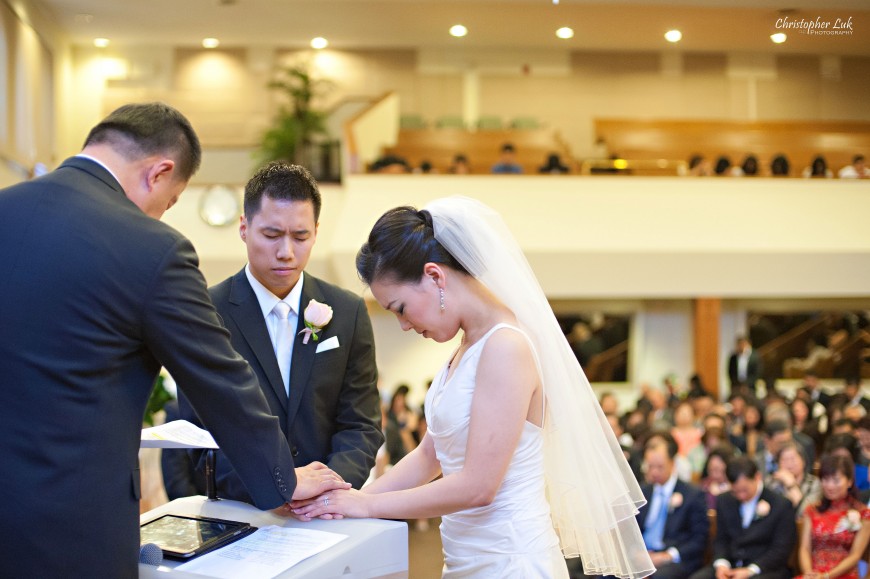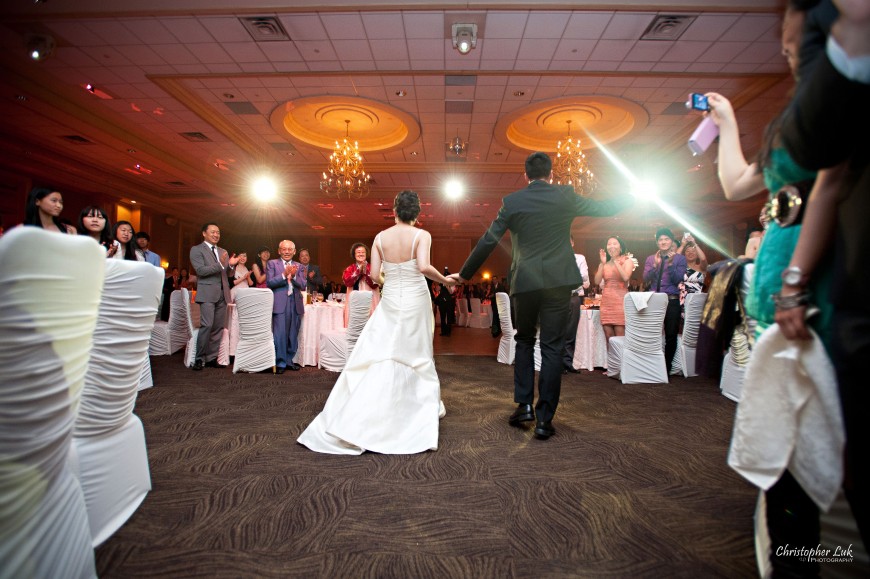 Photographers: Christopher Luk, Toronto Wedding and Lifestyle Photographer (Glendon Tang)
Dinner Reception Venue: The Bellagio Boutique Event Venue / By Peter and Paul's in Vaughan, Ontario
Ceremony Venue: Yum Kwang Korean Presbyterian Church in Markham, Ontario
Florist: Rosalind Chu of Petals N Blooms in Markham, Ontario
Hair Stylist: Suzie Kim of Suzie Kim Bridal Hair
Make Up Artist: Maggie Ng at Maggie Ng
Wedding Planner, Coordinator, and Consultant: Yury Baik of Toronto, Ontario
Invitations/Menus/Stationary Designer: Rita Yoon of Stephita in Markham, Ontario
Bride's Wedding Dress and Shoes: Pronovias Wedding Gowns and Nine West Shoes
DJ / MC: S4 Sound Sensation of Vaughan, Ontario
Videographer: Ryan Shin
Engagement Session: Joy and Darrick's Engagement Session in Markham, Ontario
SEE MORE: Christopher Luk Photography Weddings