What an amazing start to a day! Brian was super surprised as he opened his gift from Erin — it was a Shun Premier 8-inch Chef's Knife, a gorgeous present that looks as good as it performs. Just look at that Damascus steel with beautiful tsuchime (hammered finish) and hamon (artistic wavy lines formed during the hardening process) … drool!
Of course, Brian had to out-do himself (yet again), Erin received a Longchamp bag stuffed with a notebook filled with hand-written love notes, a bag of kettle corn, a "coupon book", a snorkel set, a Sigg water bottle, an Amazon Kindle, and much, much more! Of course, a wedding is not just about who gets the best presents, but personally, I still think the chef's knife wins :p
Erin and Brian's ceremony was beautiful, filled with tears of joy from beginning to end. Definitely a ton of memorable highlights including: Brian getting emotional as Erin walked down the aisle with her father (this reminded me of my own wedding and I started to tear up too!), mom hugging Erin for an extra long time before giving her away to Brian, tear-filled passionate worship, and an emotional time of prayer in a family huddle. Loved it!
The rest of the day was filled with lots of laughs, music, dancing, a flashmob to "Have a Baby" (a "Call Me Maybe" parody), a late-night poutine bar, a human crab, a floating shark, and much, much more. Sorry, you really had to be there to understand what happened and to fully appreciate it ;)
Congratulations, Erin and Brian! All I have to say is, "You just got married, so have a baby!" :)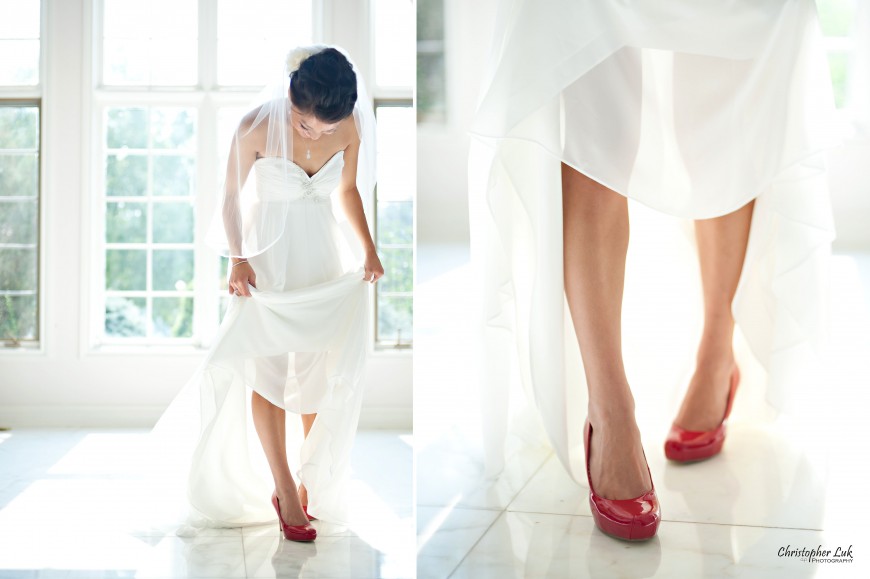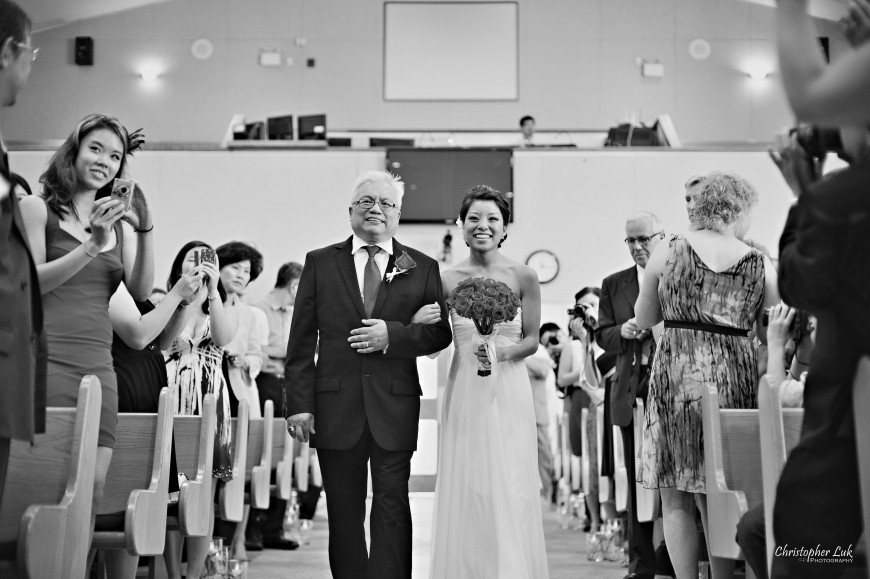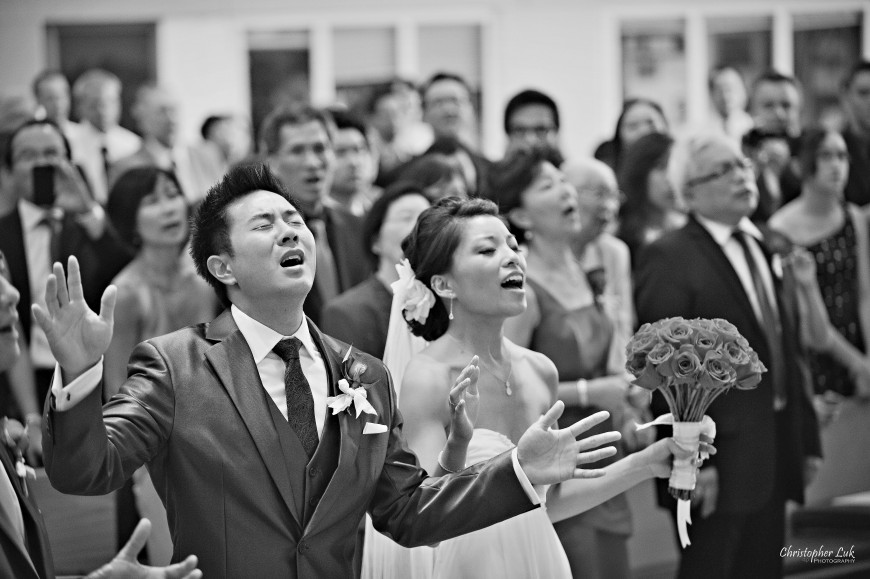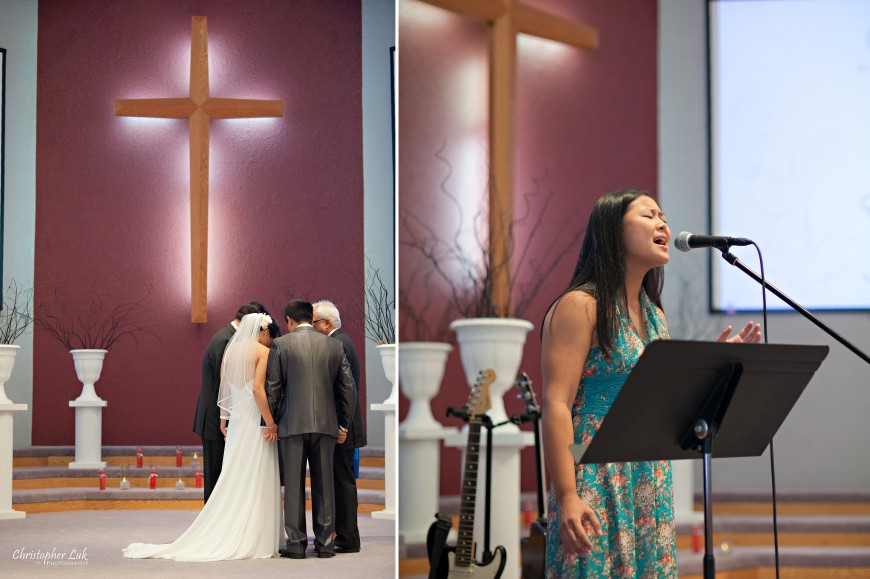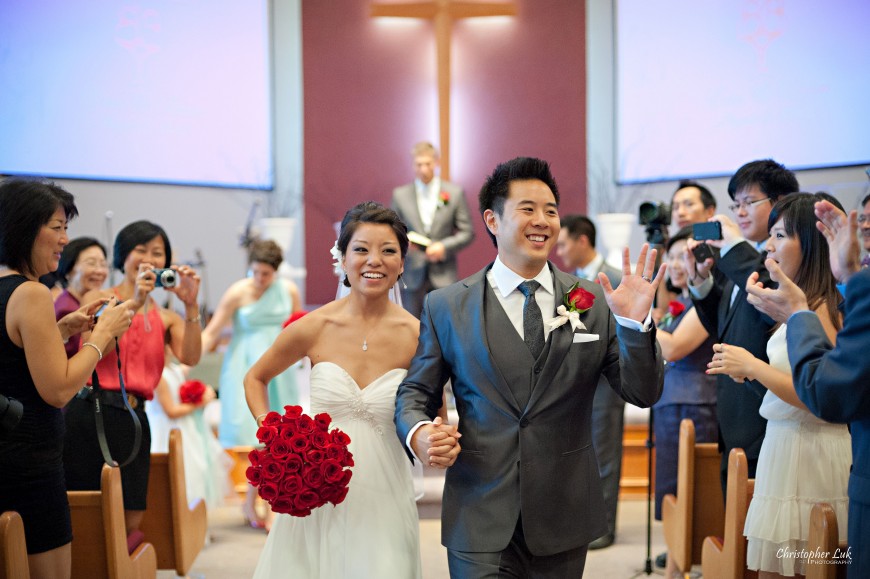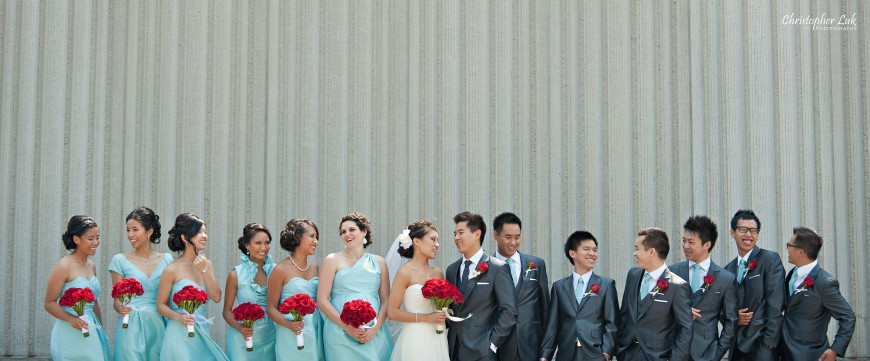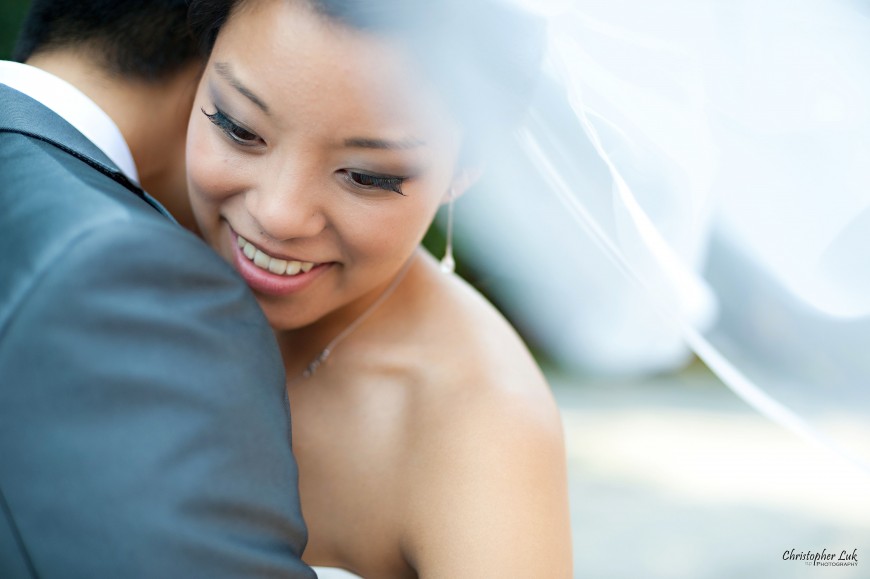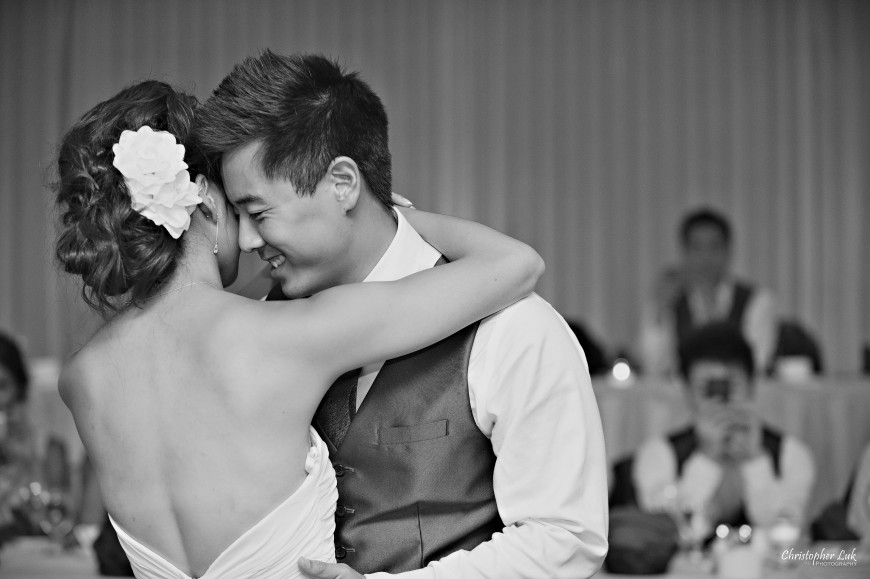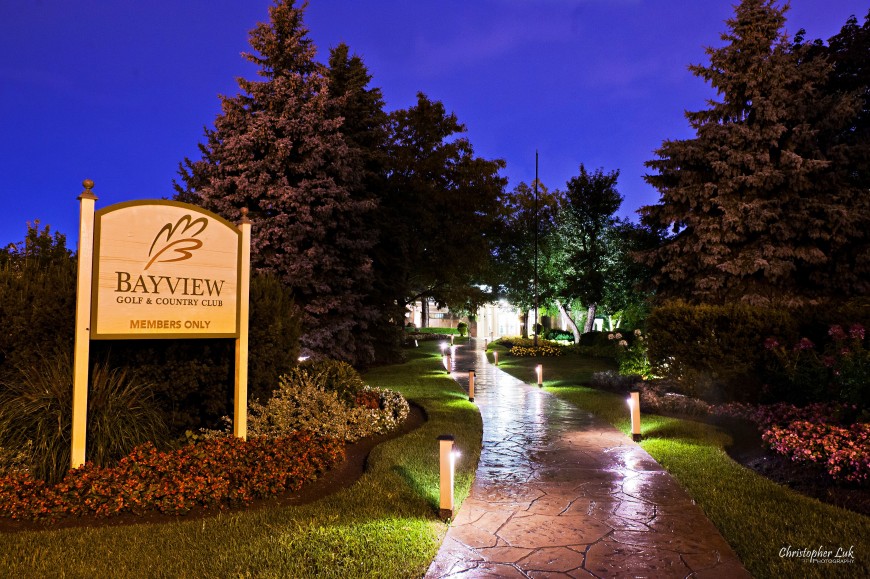 Photographers: Christopher Luk (Therese De Jesus)
Hair Stylist: Ming Justin Cheung of Puzzle Creations, "Art-chitecture for Your Hair"
Ceremony Venue: Toronto Korean Presbyterian Church in Toronto, Ontario
Creative Relaxed Portrait Session Location: "Just keep driving until you find some place cool" :)
Cocktail and Dinner Reception Venue: Bayview Golf and Country Club in Toronto, Ontario
Engagement Session: Erin and Brian's Engagement Session in Downtown Toronto, Ontario
SEE MORE: Christopher Luk Photography Weddings