Theresa and Ryan's wedding was the last wedding of 2012 for me! What a way to close off another great year, complete with a "friendor" reunion with Rhia Amio, Suzie Kim, Hannah Chang, Velsie Mak, and Henkaa!
In addition to loving Ryan, Theresa loves Hello Kitty, so it was only appropriate for her to read her wedding vows off of her Hello Kitty encased phone! :) I loved how the momentum of what she said in her vows just kept building and crescendoing to an eventual climax — all she could do was to break out in tears of joy and give Ryan a big loving hug. That was really sweet.
Considering that Theresa and Ryan are both big music fans (especially of Jason Mraz), I knew that there was going to be a wide variety of music featured in their wedding day. But, at the reception, I definitely didn't expect Ryan to boldly serenade Theresa with the Flight of the Conchords' song, "The Most Beautiful Girl in the Room"! Ryan did an amazing job playing the acoustic guitar riffs, complete with a breath-y falsetto voice, and even grabbed 7 other guys to dance awkwardly around Theresa as well (as per the song's lyrics)! To top all that off, Ryan proved that he really is extremely proficient in gyrating his hips to sweet love-making tunes. Hahaha! This was easily one of the most memorable (and hilarious) moments of the evening!
Congratulations, Theresa and Ryan! "Yum sing!" Ryan, you're a real man!
P.S. I always encourage my couples to schedule some quality quiet time just being together on their wedding day, talking about their experiences and emotions, and taking the time to soak it all in — that's usually why a First Look or The Reveal is so great! But another suggestion I often give is, to ditch the limo and for the groom to drive himself and his bride in one car alone together — which is exactly what Theresa and Ryan did! What's great about this idea is that you get lots of quality time together as you travel from one chapter of your day to the next. You'll be guaranteed to have too much great stuff to talk about :)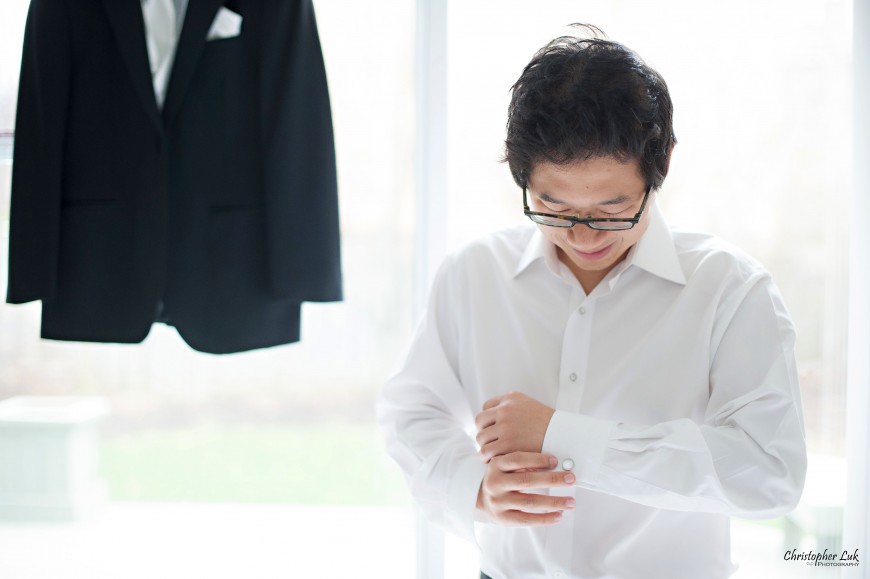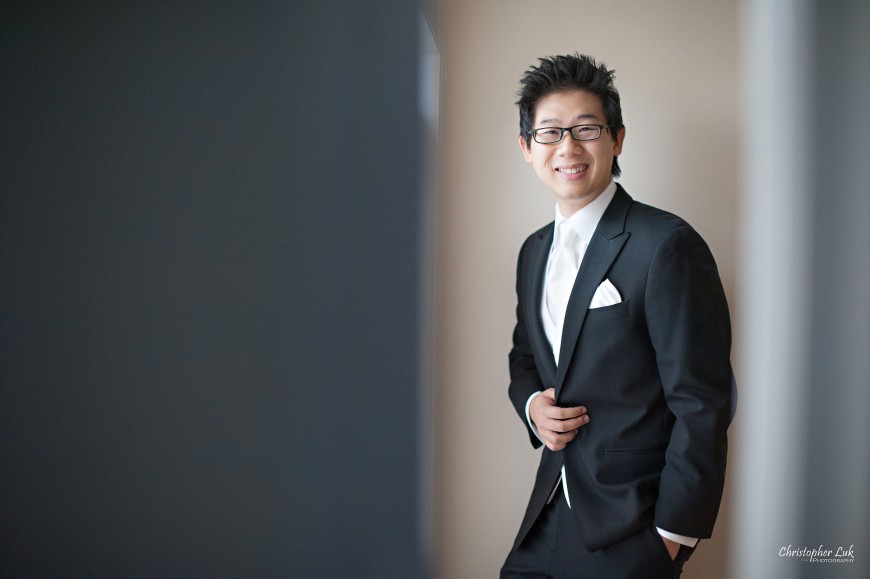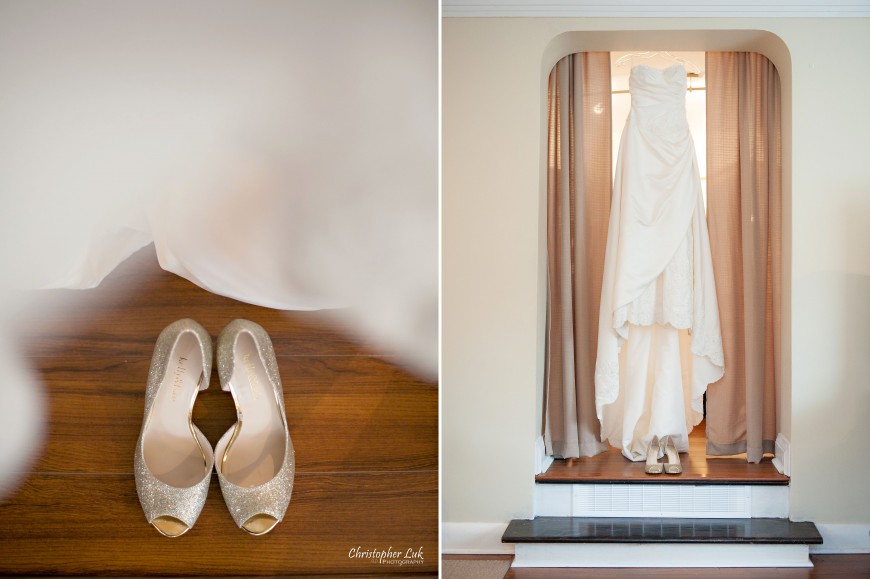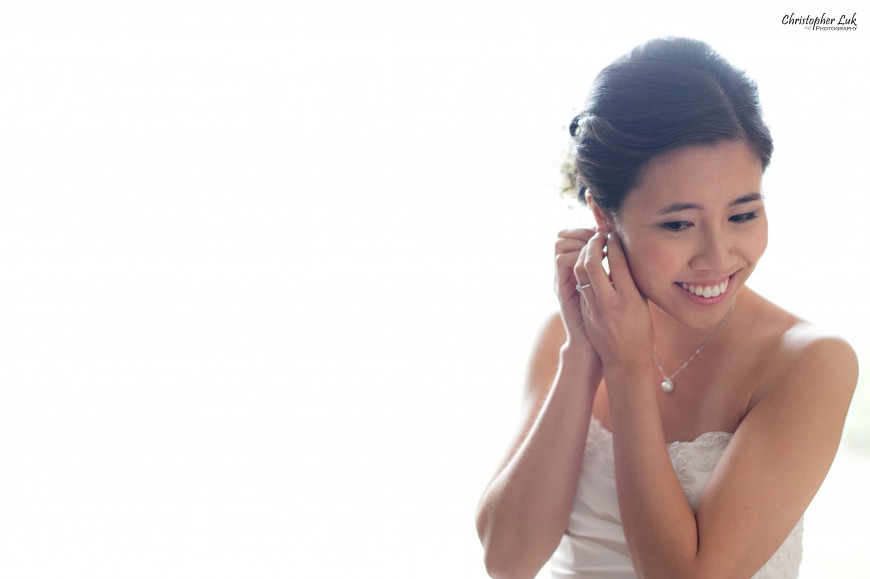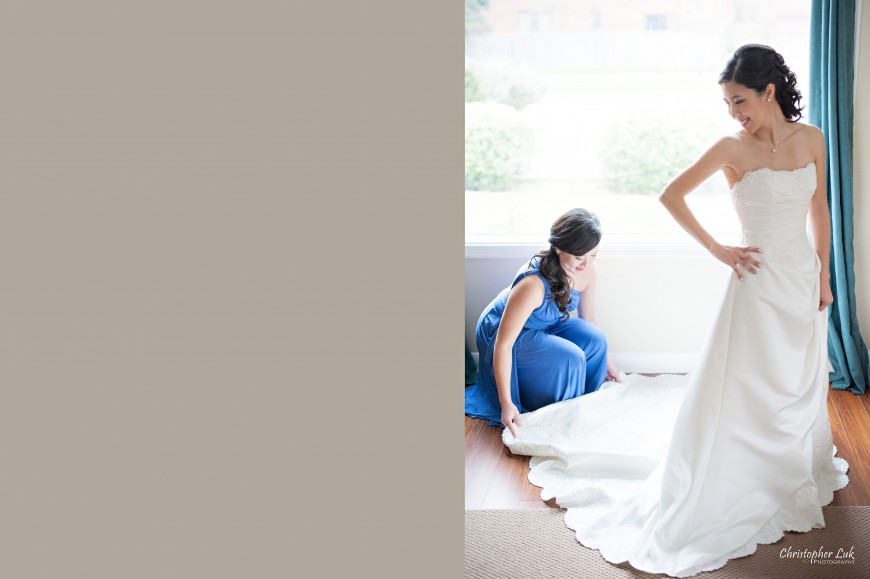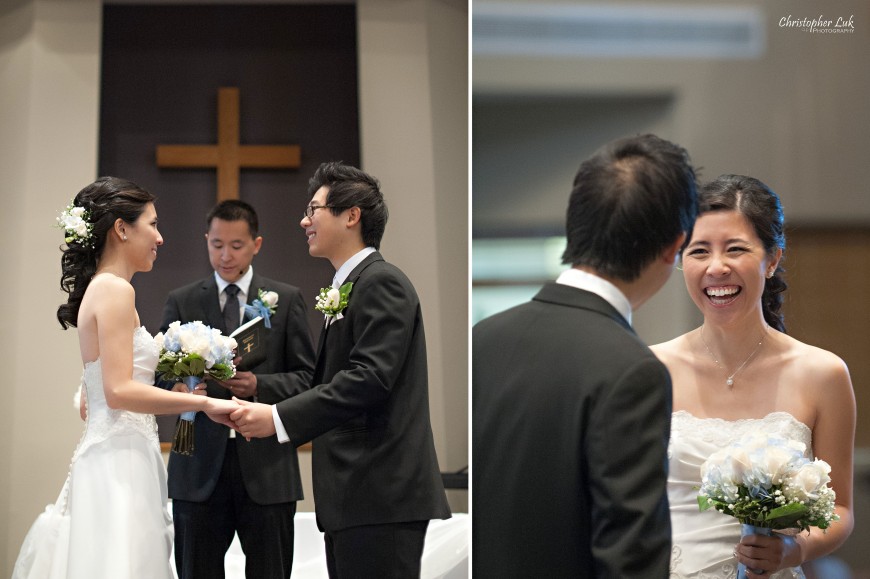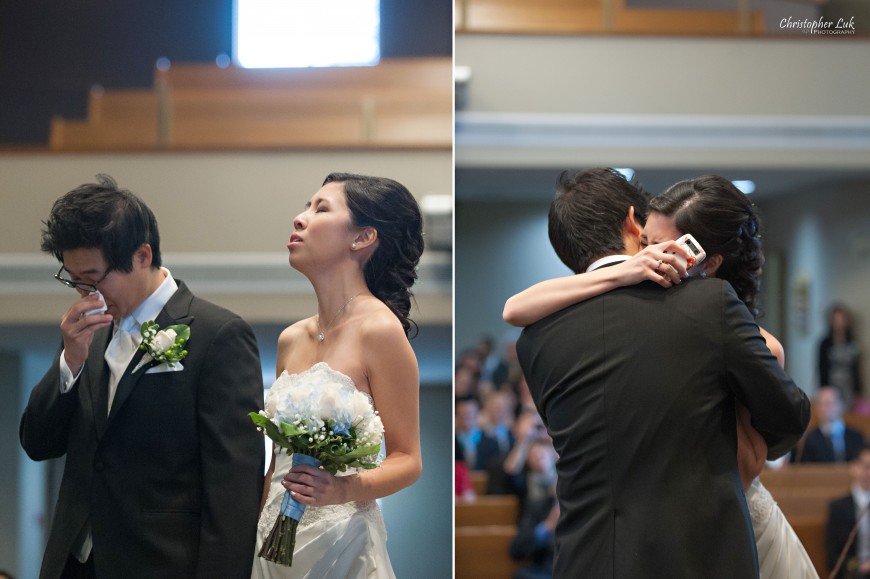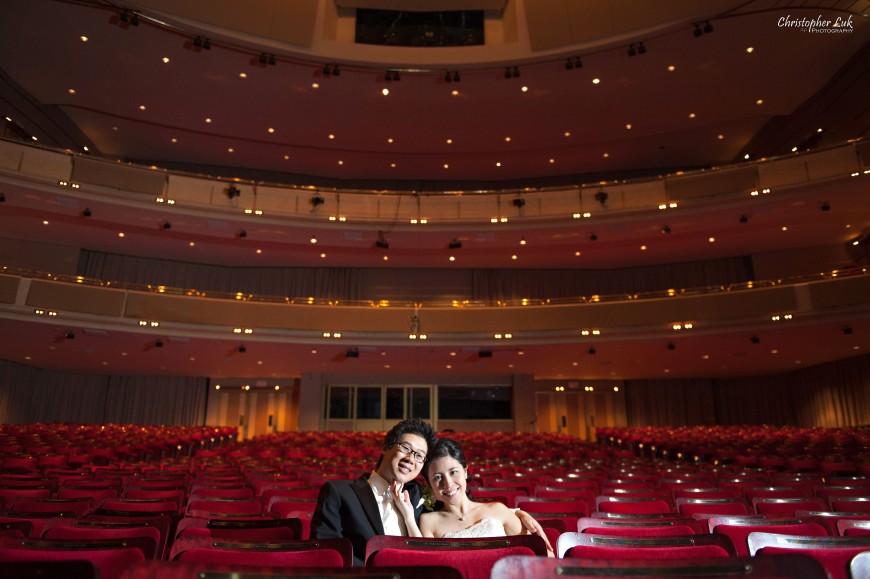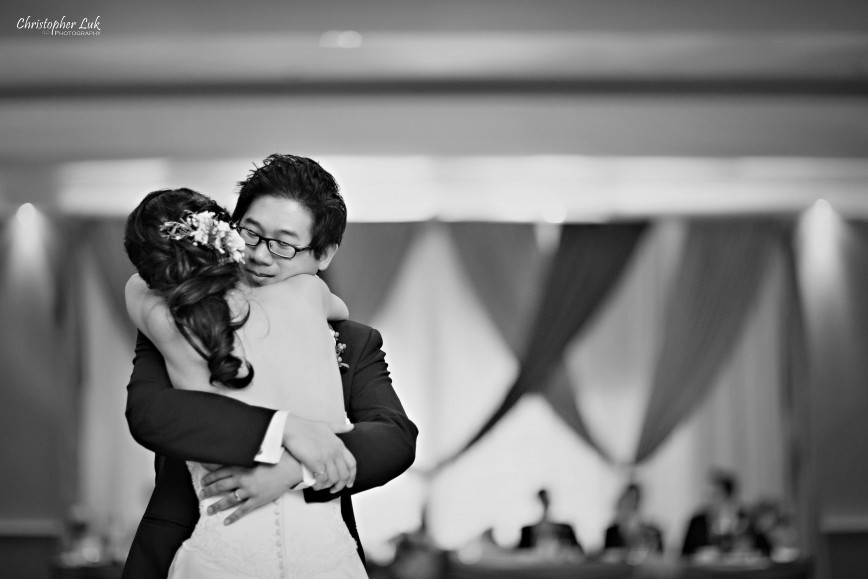 Photographers: Christopher Luk (Therese De Jesus)
Creative Relaxed Portrait Session Location: Toronto Centre for the Arts in Toronto, Ontario (Derek Genova, Event Coordinator, dgenova@tocentre.com)
Ceremony Venue: Toronto Life-Spring Christian Fellowship in Toronto, Ontario
Cocktail and Dinner Reception Venue: The Regal Room at Destiny Banquet Hall in Woodbridge, Ontario
Traditional Chinese 12-Course Dinner Catering: Jacky Young of Grand Catering in Toronto, Ontario at jackyyoung616@yahoo.ca or 416-419-6616
Bride's Shoes: Kelly & Katie by DSW: Designer Shoe Warehouse
Make-Up Artist: Rhia Amio and Velsie Mak of Make-up Artistrhi
Hair Stylists: Suzie Kim and Hannah Chang of Suzie Kim Bridal Hair
Bridesmaid's Dresses: Henkaa convertible long dresses in slate blue colour
SEE MORE: Christopher Luk Photography Weddings
SEE MORE: Christopher Luk Photography Events