While the rest of Toronto experienced "Snowmageddon" with blowing snow, ice pellets, and freezing rain, we stayed warm and comfortable indoors at Elephant Grind Coffee! Thankful to their team for welcoming us into their space.
Noel and Nat met during their time at the University of Waterloo. Perhaps it was Nat's long, flowing hair at the time, that really made him stand out to Noel, but now that's gone and disappeared!
Five years later, after exploring and traveling much of the world together, they'll be tying the knot at the Angus Glen Golf Club in a few short months!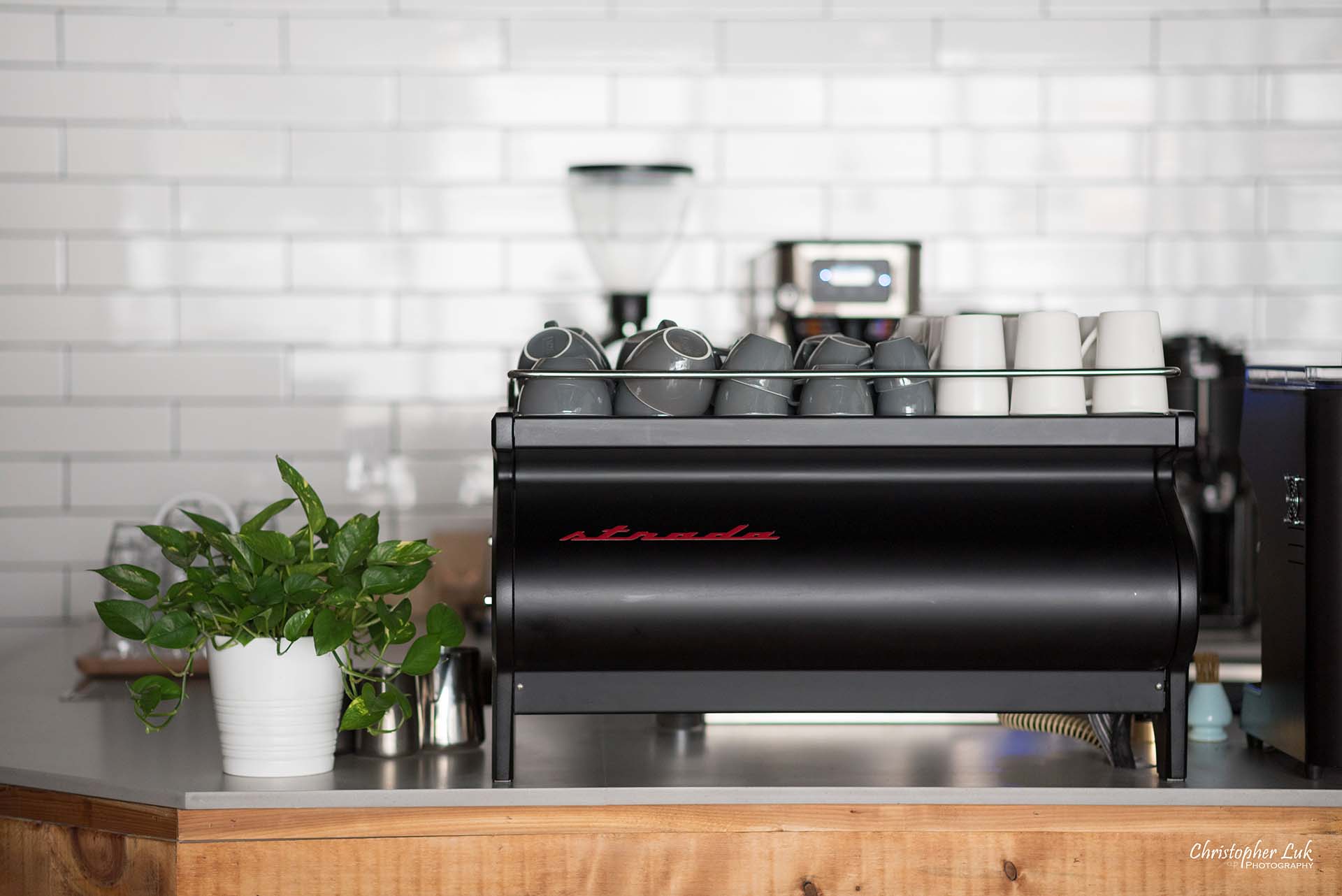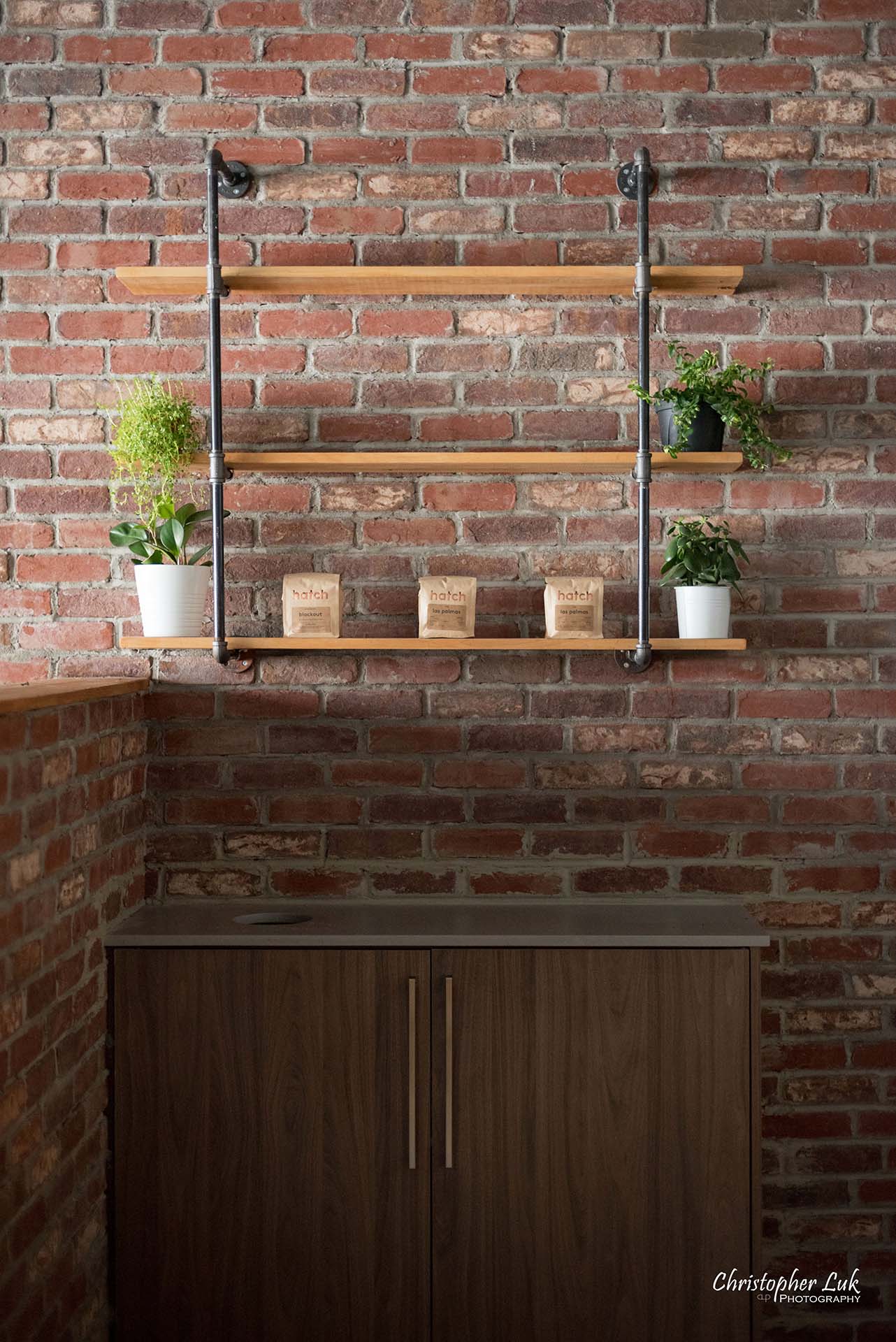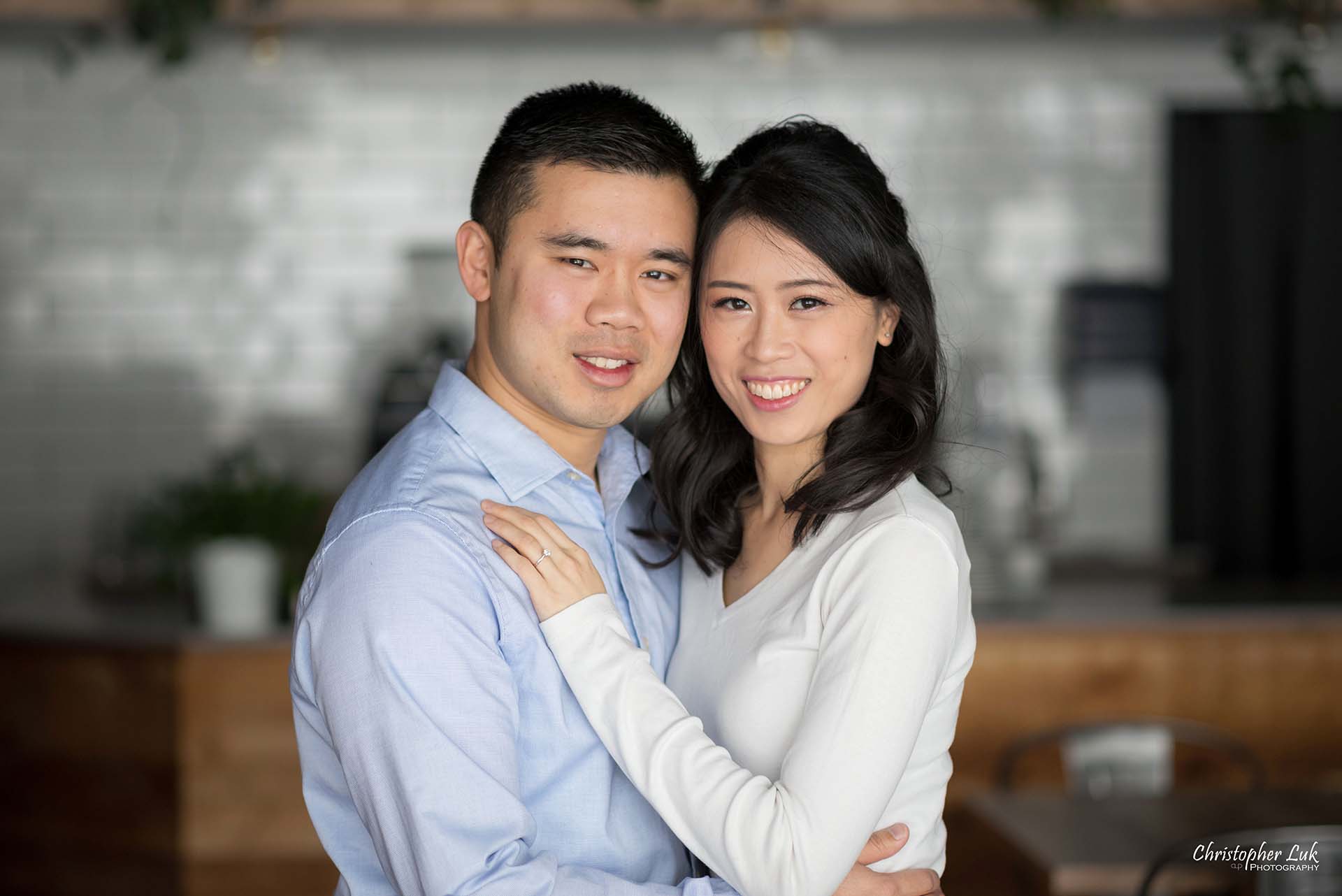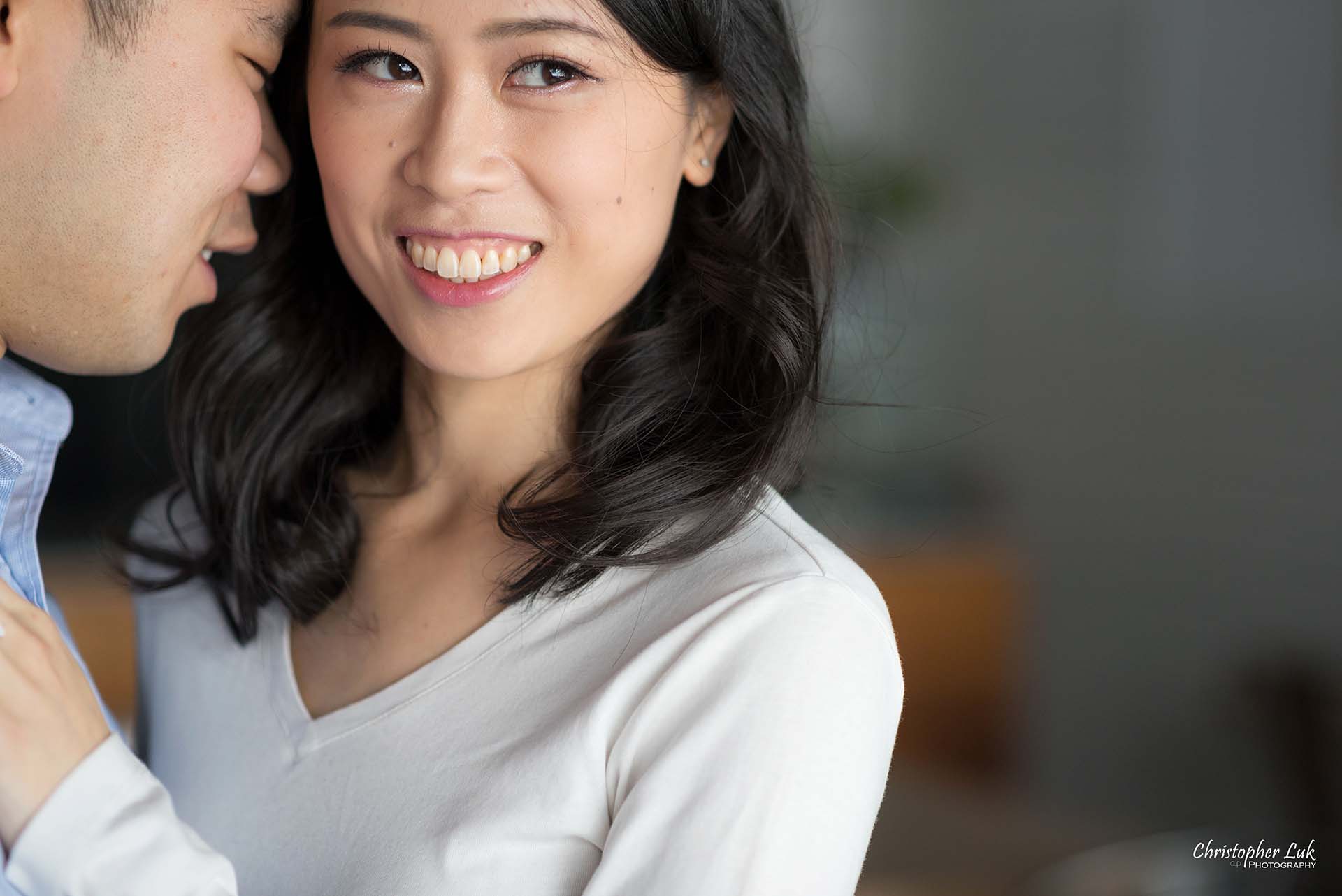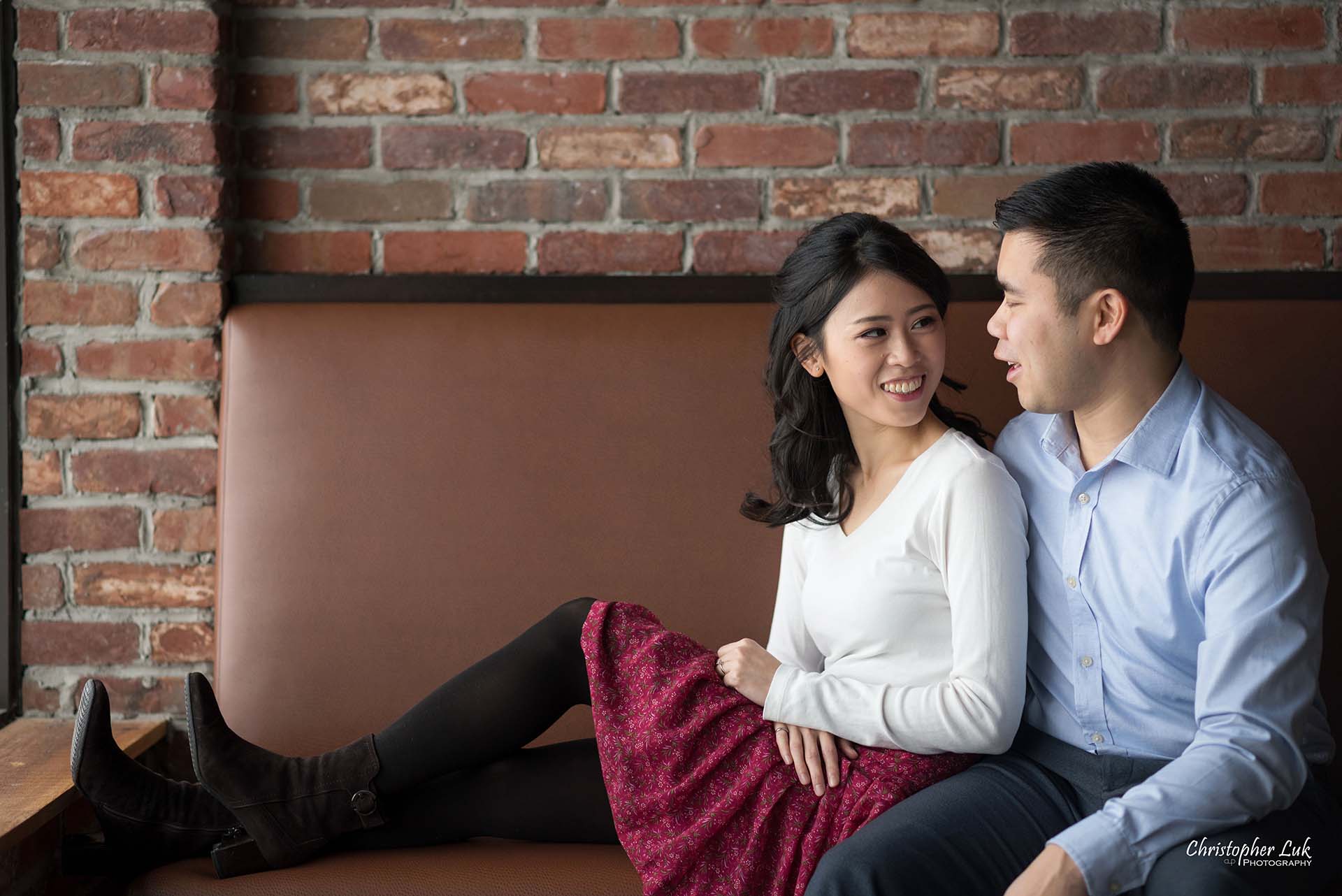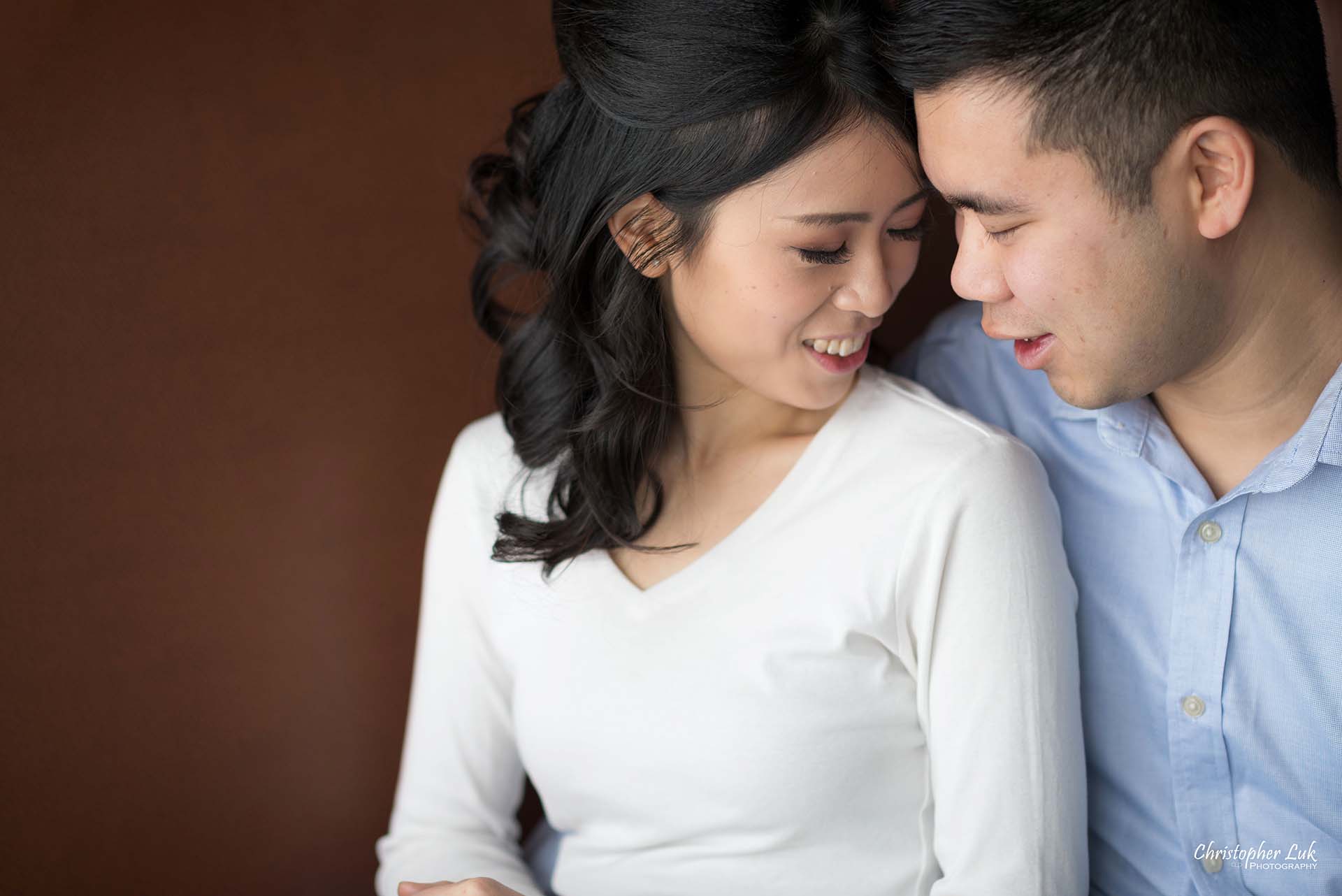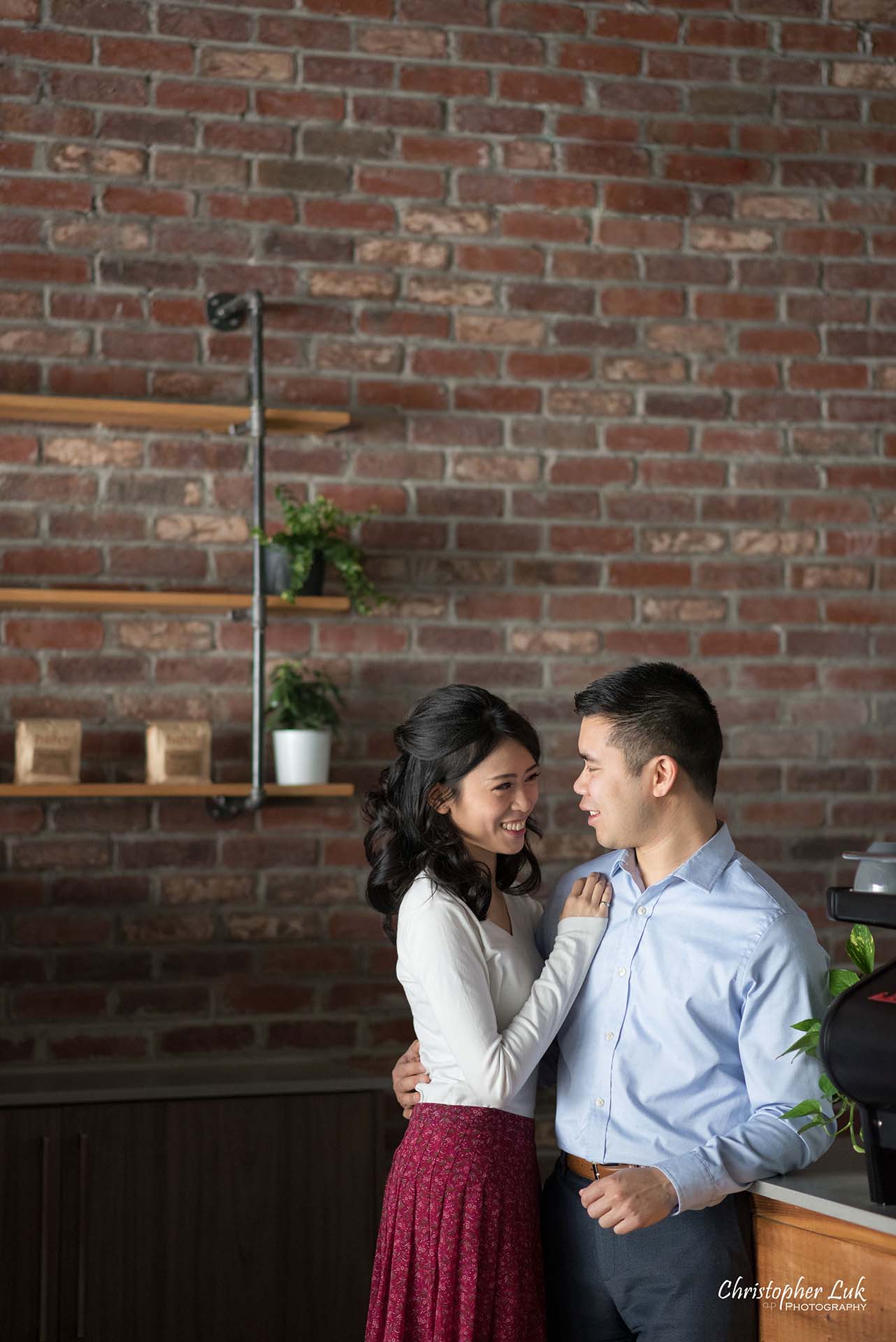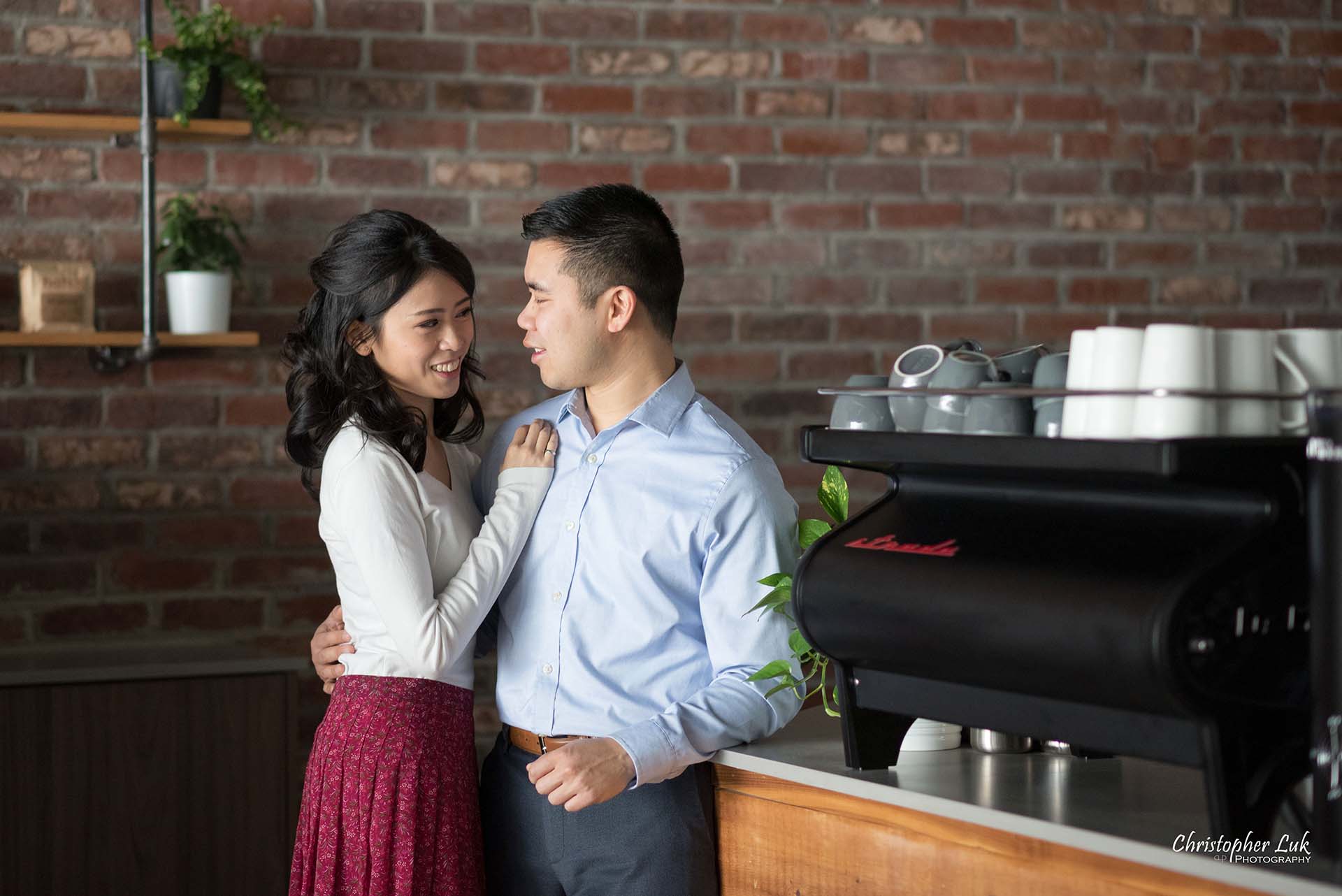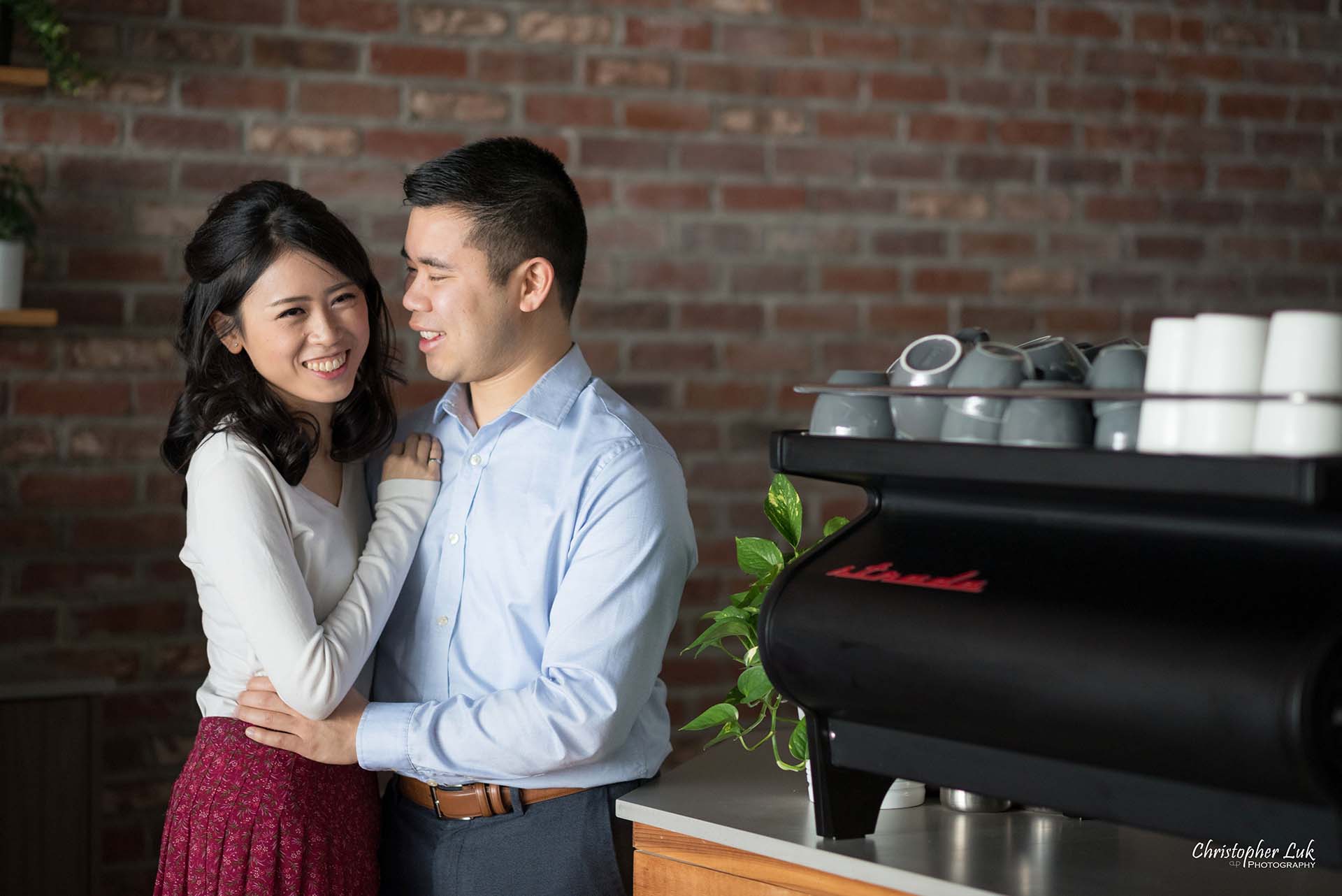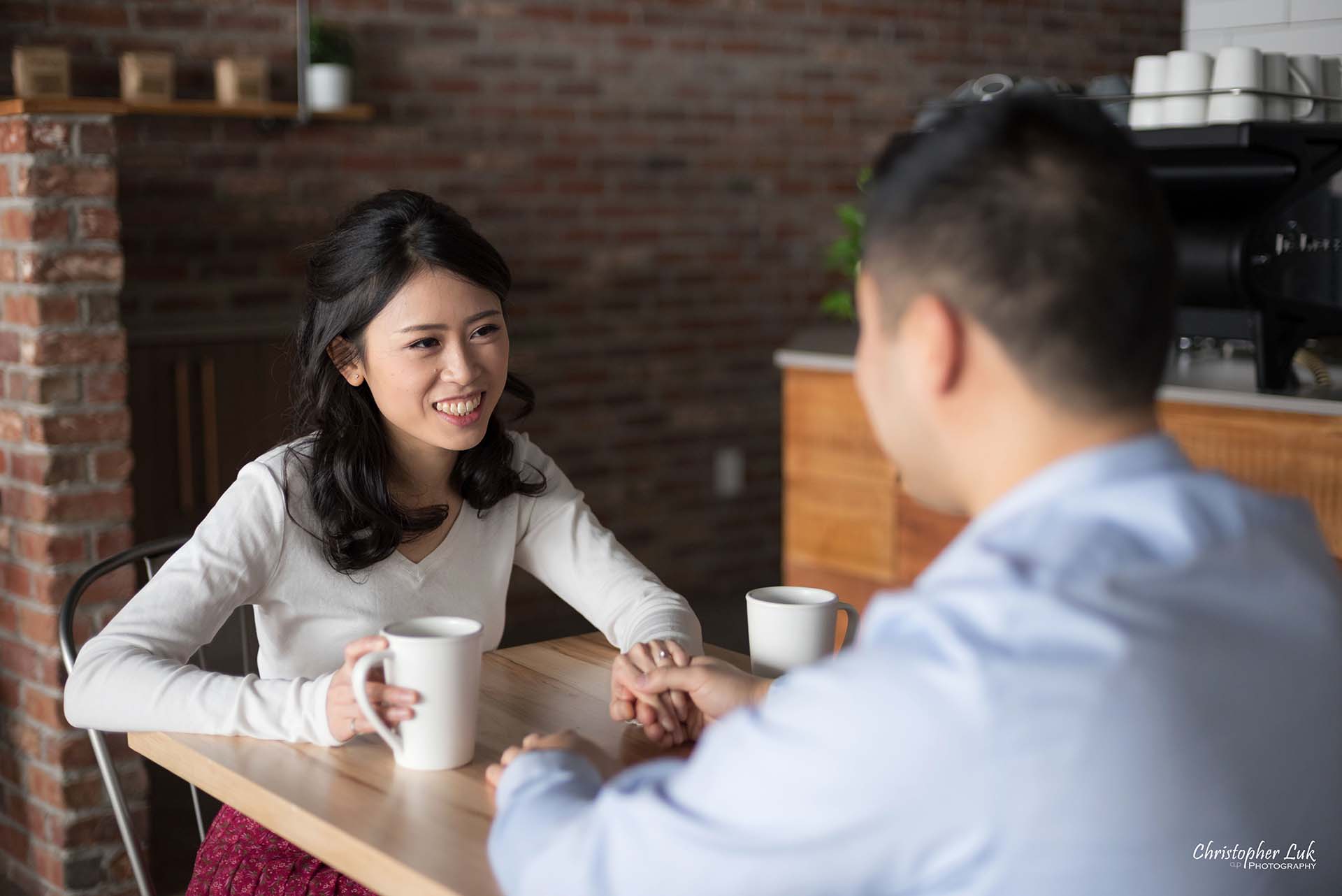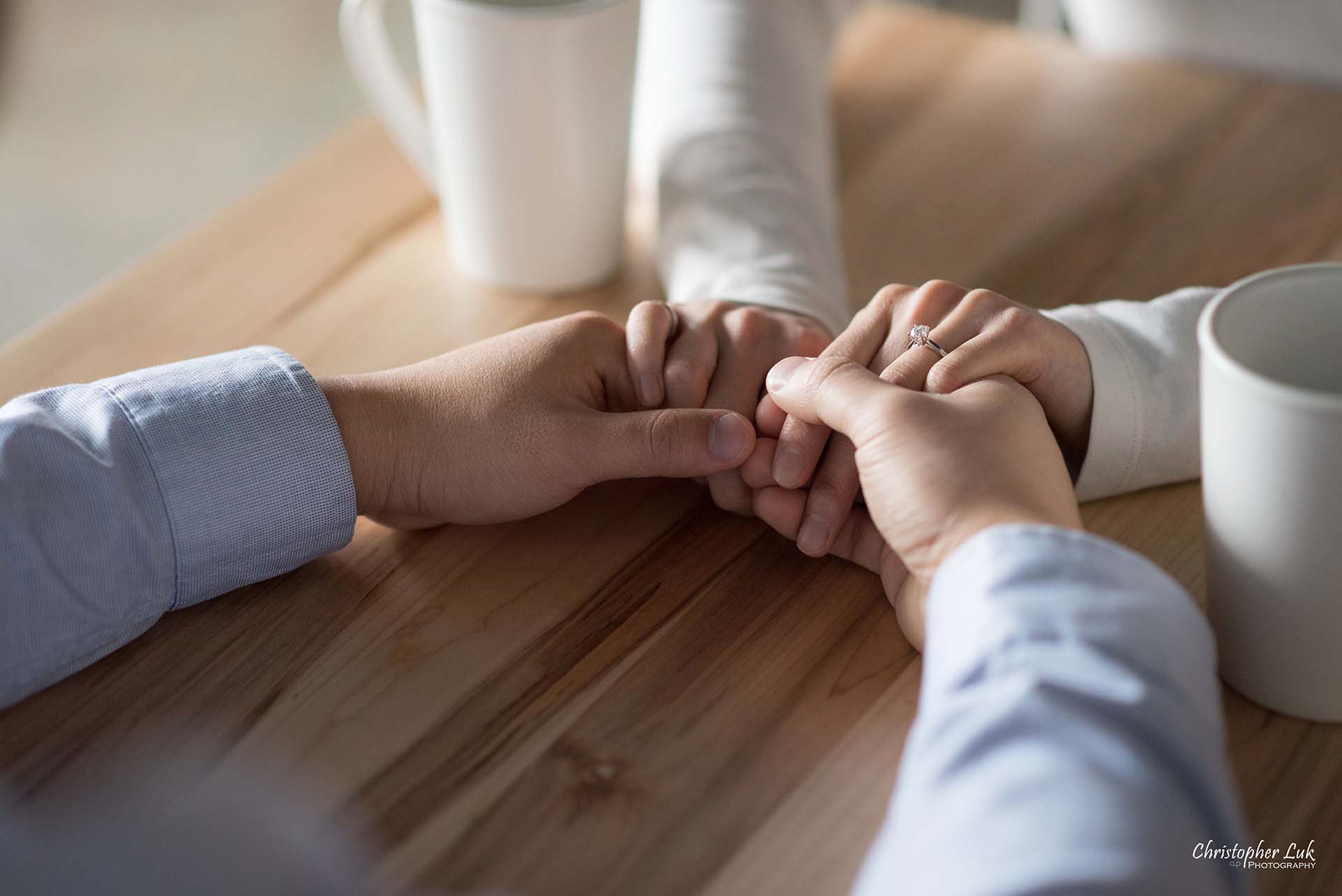 Photographer: Christopher Luk – Toronto Wedding Photographer
Wedding Planner & Coordinator: Candy and Sally Cheung of Behind the I Do
Makeup Artist & Hair Stylist: Bridal Secretary
SEE MORE: Christopher Luk Photography Engagement Sessions