Ying Ying and Alvin are so kind and thoughtful! Before I even left my house that morning, they called to ask what I wanted to have for breakfast. When I arrived, there was more to eat than I could handle! But, not to worry, there were so many stairs to climb up-and-down, it was an excellent way to burn those calories off.
Their wedding ceremony, cocktail hour, and dinner reception was held at the brand new Universal EventSpace, By Peter and Paul's newest event venue, which had plenty of space for one of the biggest weddings I photographed this year with almost 500 people in attendance. Since the Toronto Blue Jays were playing their ALDS Game 3 that evening (and Alvin plays quite a bit of softball), they even chose to live stream the game! Their wedding's MC's also took advantage of the big screens by playing a fun multiple choice trivia game about the couple via Kahoot with all the guests and their smart phones.
There were a variety of musical performances that evening by friends and family, including (of course) Jacky Cheung's "Your First Name, My Last Name" (張學友- 你的名字,我的姓氏). While it is a very popular song at Chinese weddings, audience participation was especially impressive that night with many swaying their smartphones high (with flashlights turned on) from side-to-side in the air.
Congratulations, Ying Ying and Alvin! :)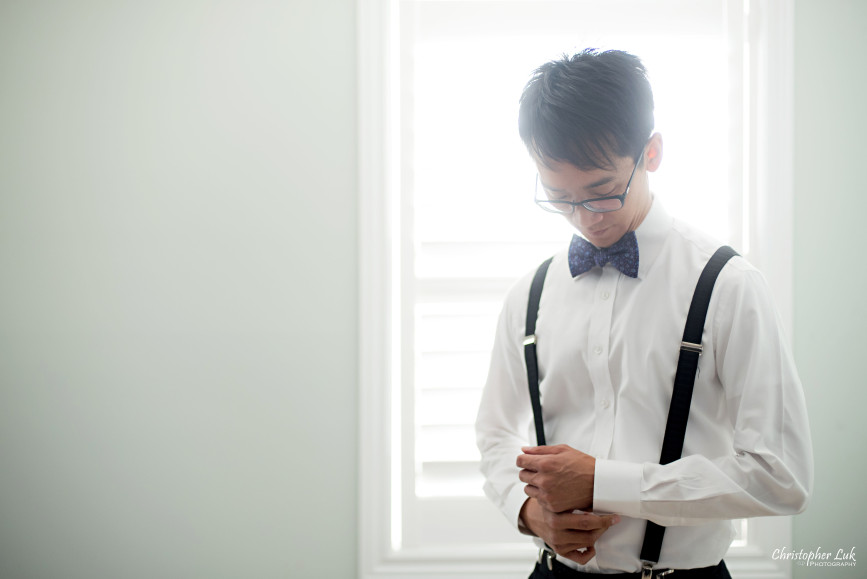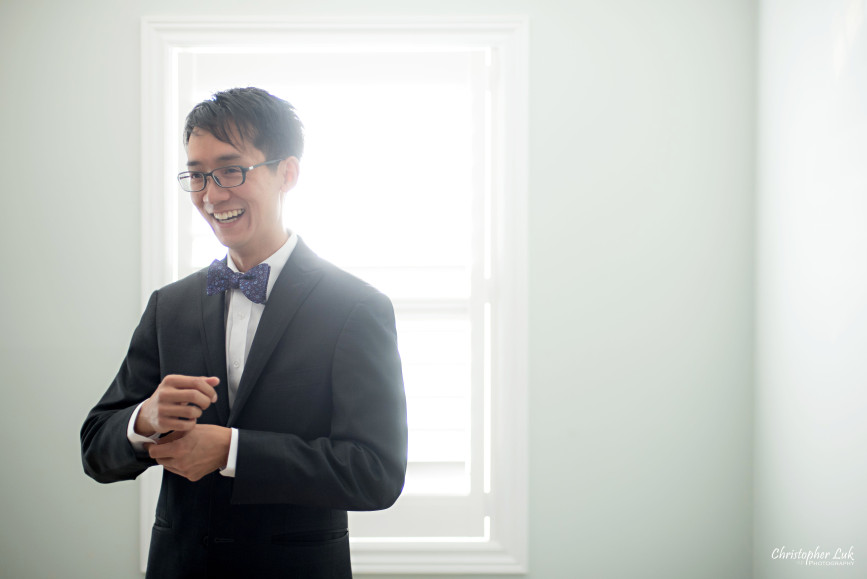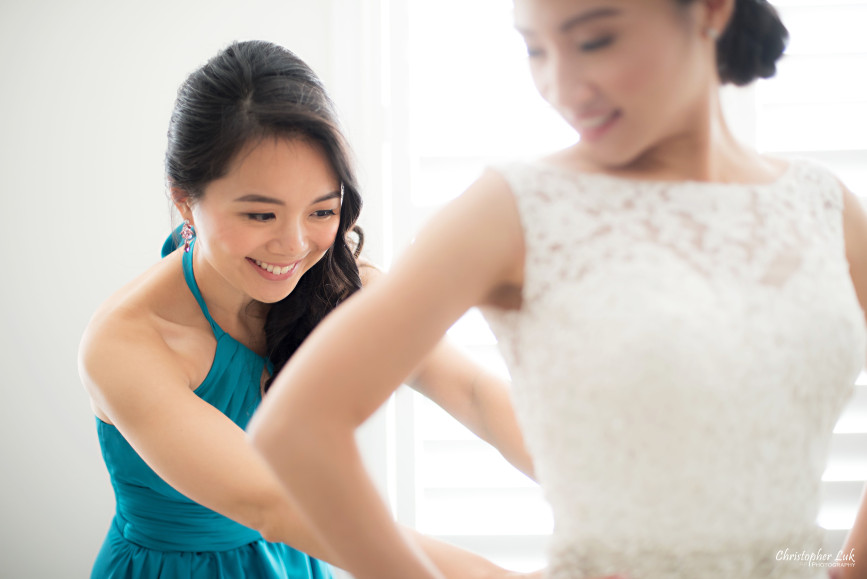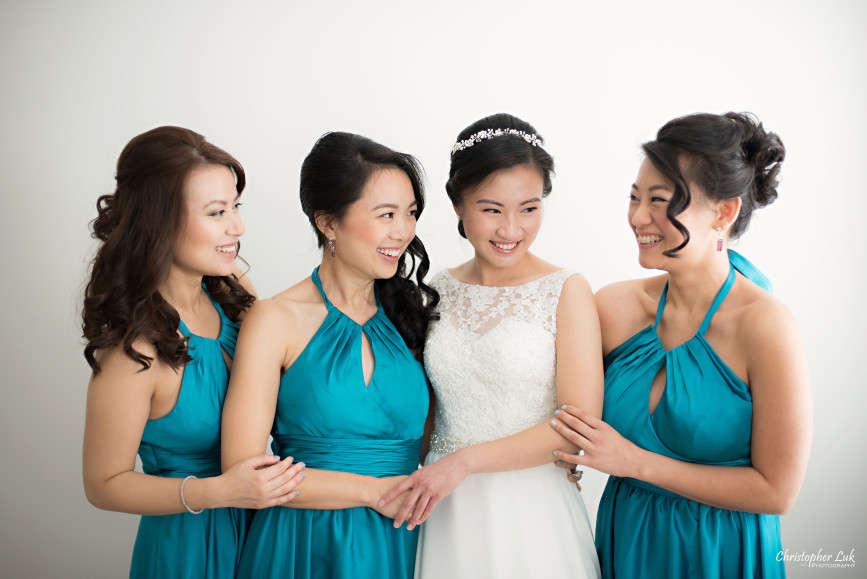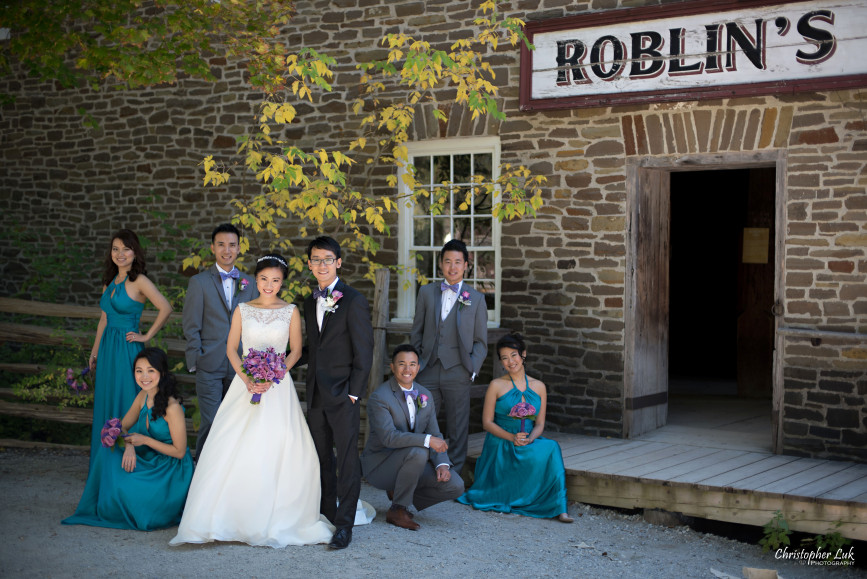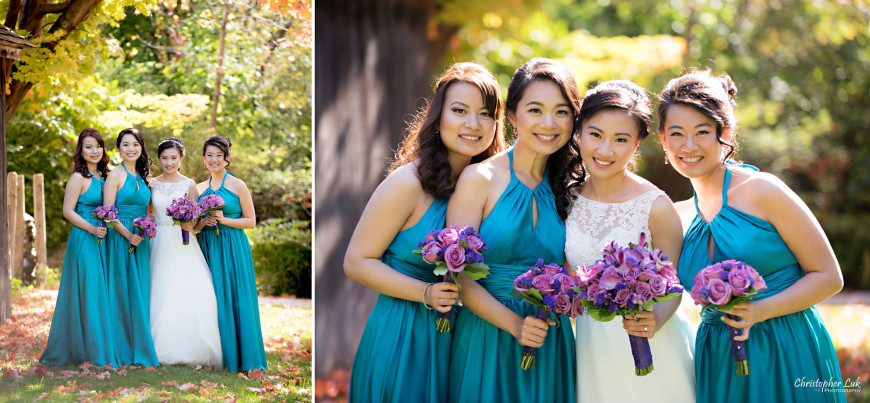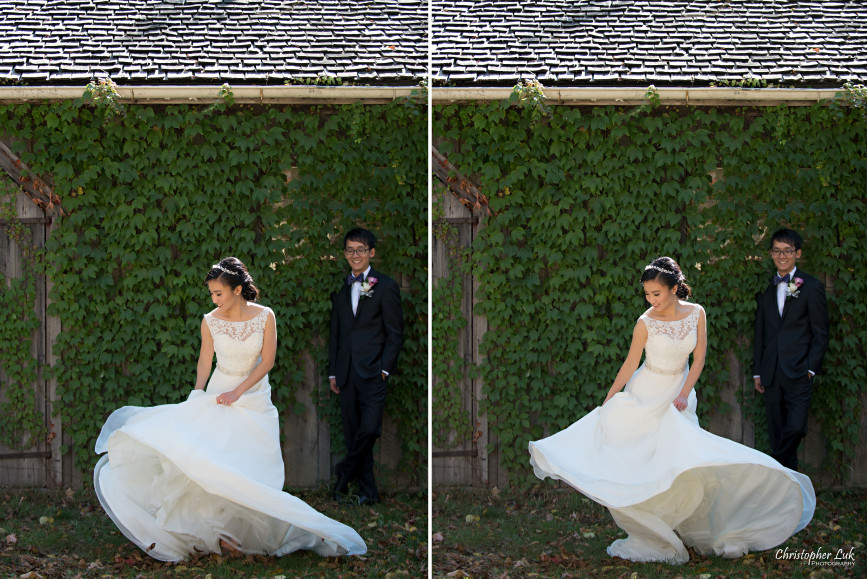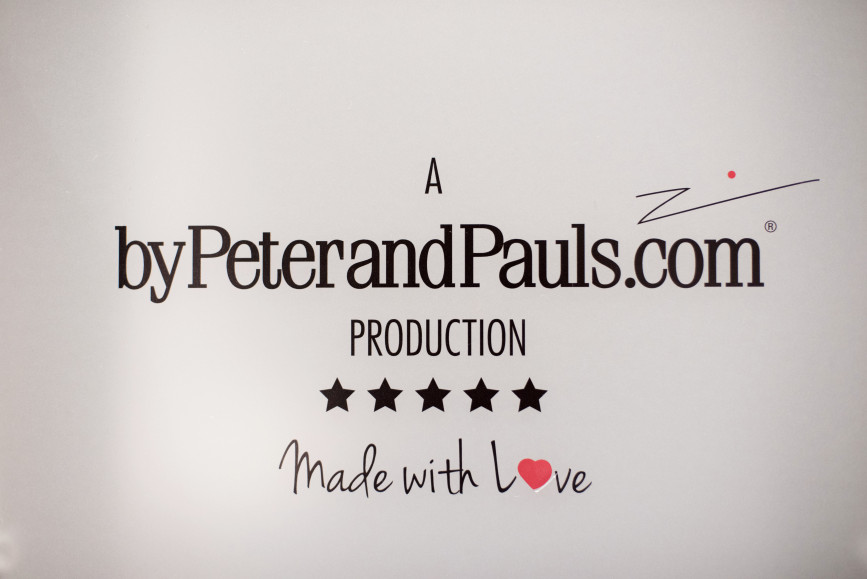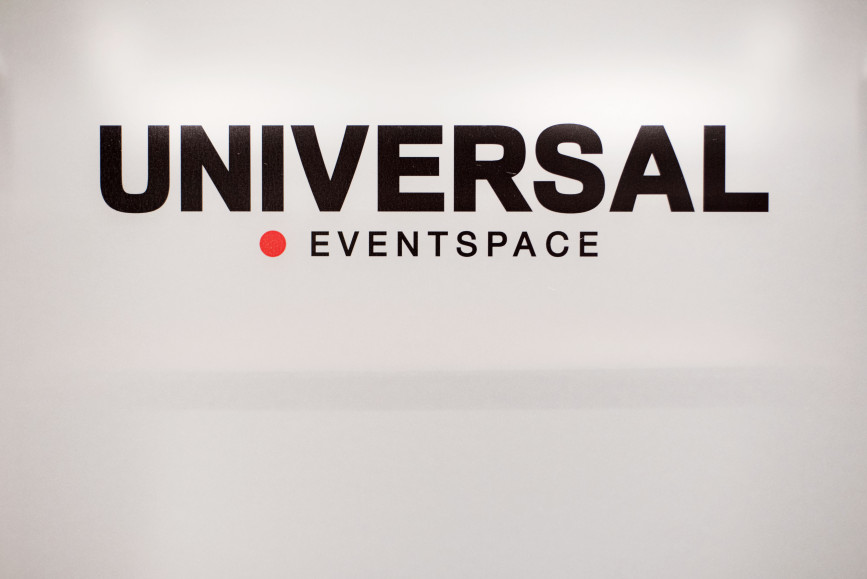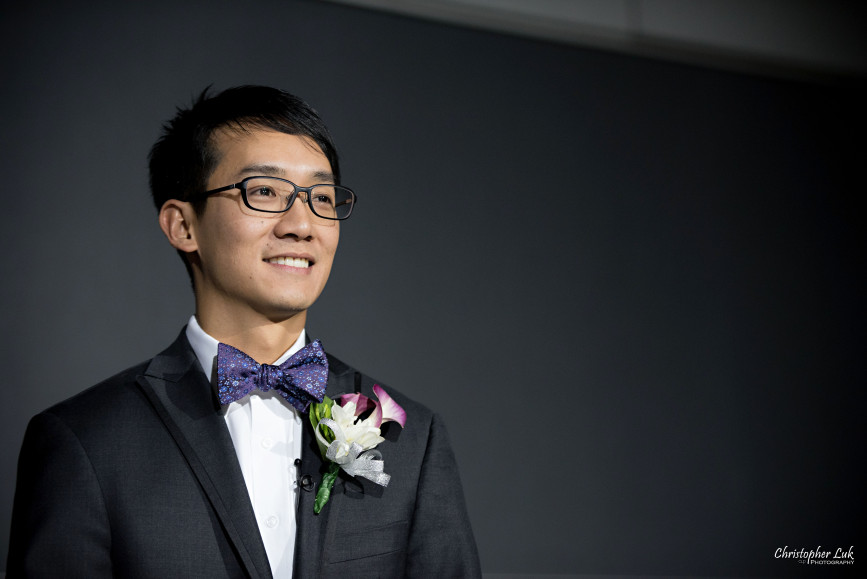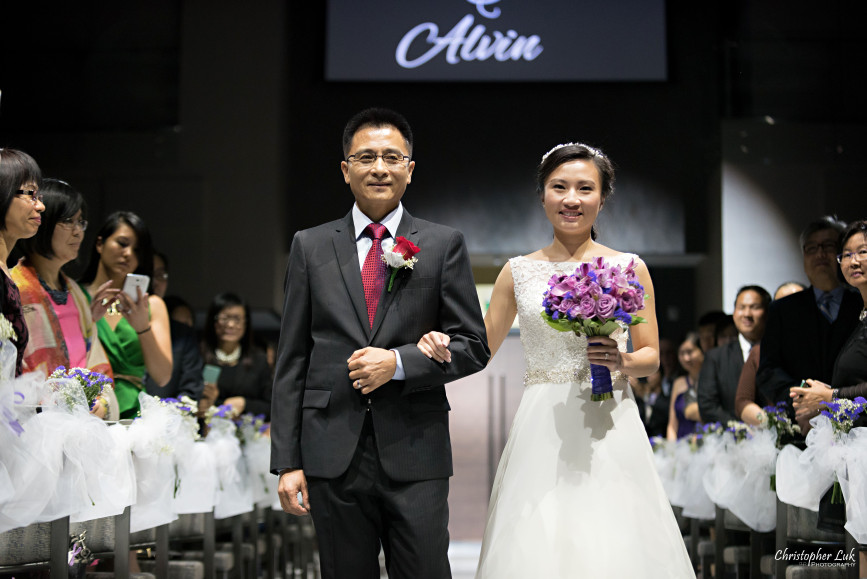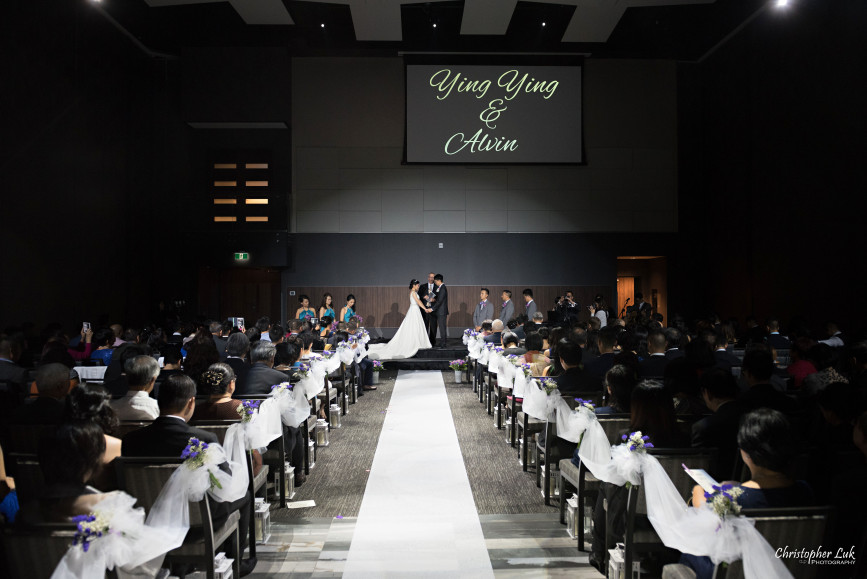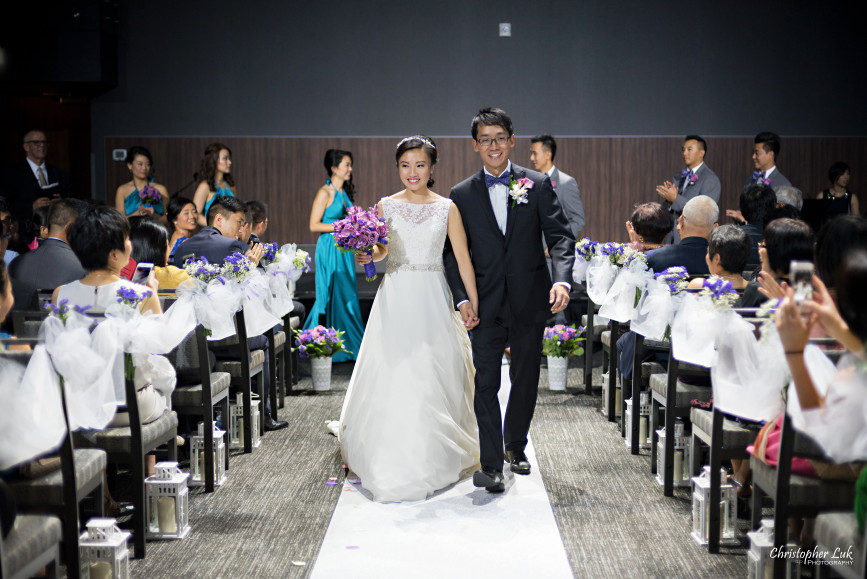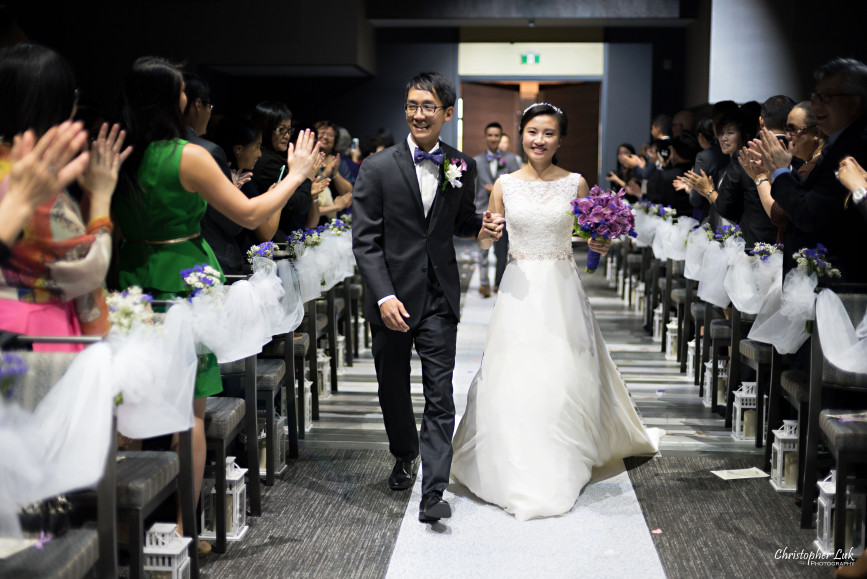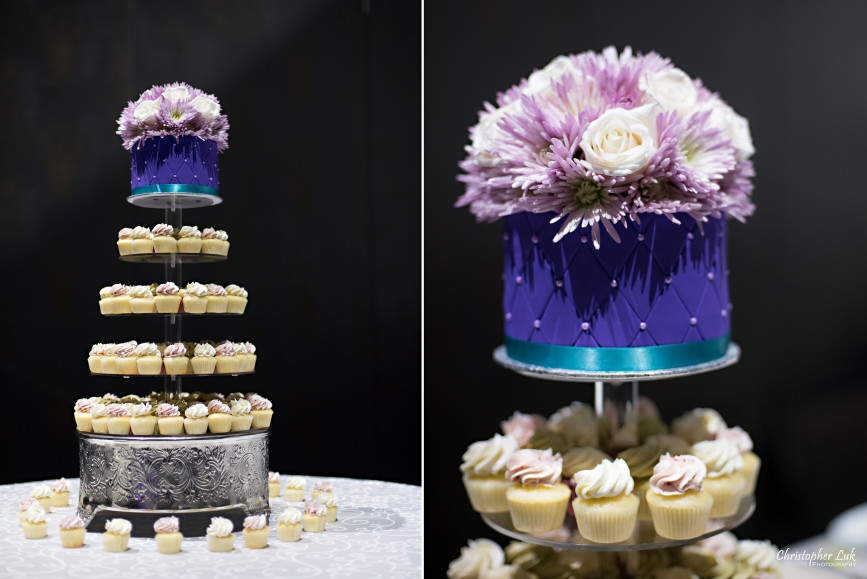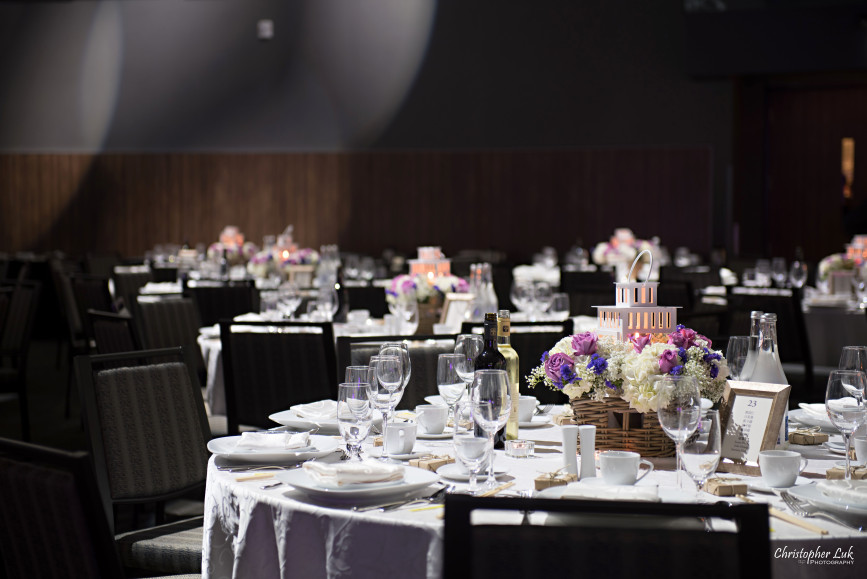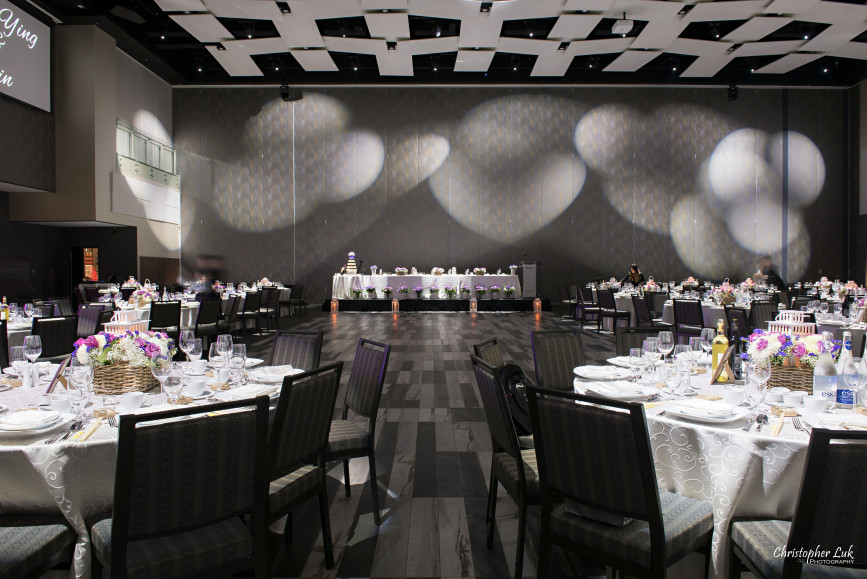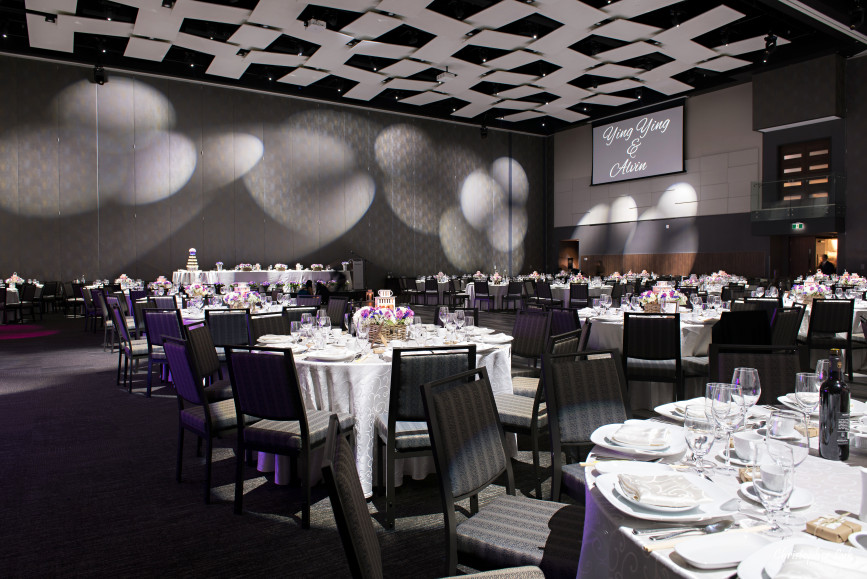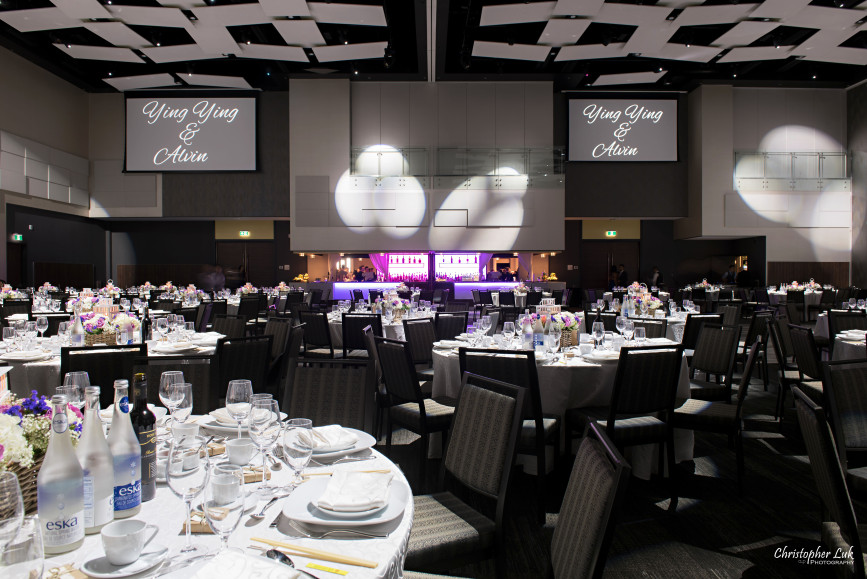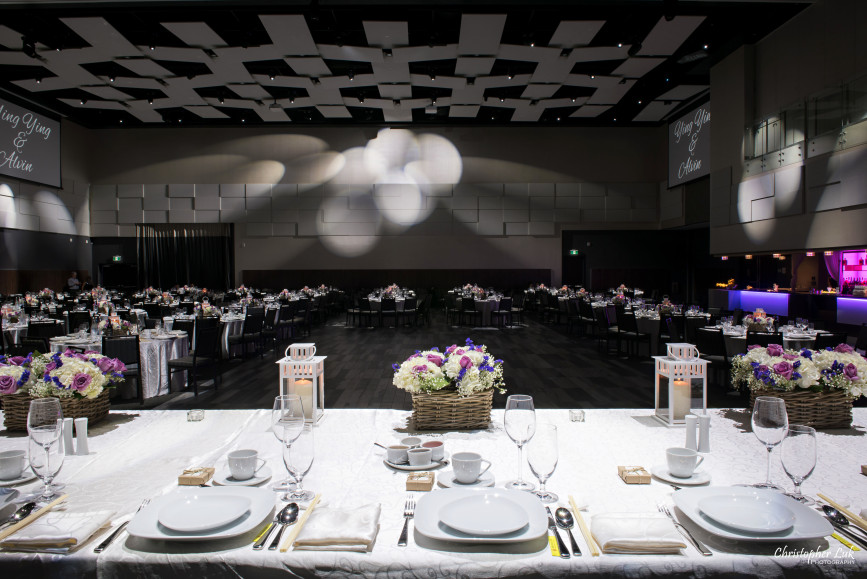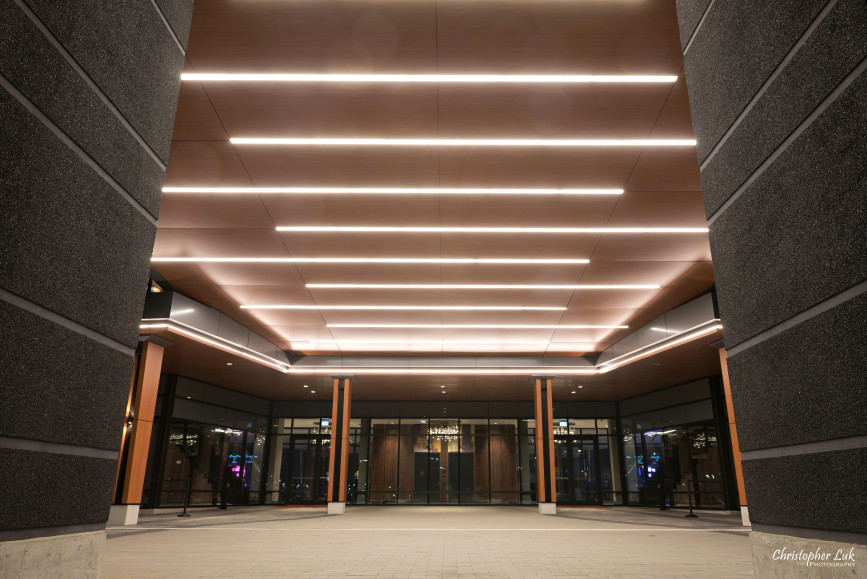 Photographers: Christopher Luk: Toronto Wedding, Portrait and Event Photographer (and Therese De Jesus)
Ceremony, Cocktail and Dinner Reception: Universal EventSpace – By Peter and Paul's Hospitality & Entertainment Group
Wedding Planner and Coordinator: Aaron Cheung of Man With The Wedding Plan
Cinematographer / Videographer: Derek Chan of Derek Chan Films
Chinese Cuisine Caterer: Harvey and Roger Tam of Rovey Service Group Inc / Dragon Dynasty Chinese Catering Services
Creative Relaxed Portrait Session: The Historic Black Creek Pioneer Village
Cake and Cupcakes: Sophia Cheung of Awesome in a Box
Dress: Mori Lee from Best For Bride Bridal Boutique
Sweet Table / Macarons: Kerry's Macarons
Makeup Artist: Fiona Man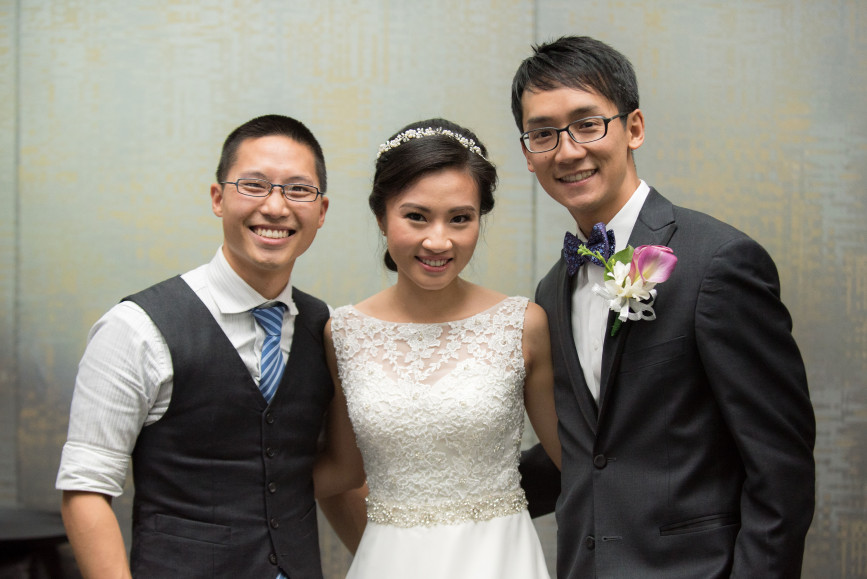 Same Day Edit (SDE) : Cinematic short film highlight of wedding by Derek Chan Films:

SEE MORE: Christopher Luk Photography Weddings