Introduction:
When my wife and I were wedding planning (and getting married), we broke a lot of traditions. Not only did we go wedding dress shopping together, I actually picked out her ivory white dress! So we definitely broke the "groom is not allowed to see the bride in her wedding dress before the ceremony" tradition. We ended up breaking many other "that's just what you're supposed to do" traditions along the way too, but kept a few meaningful ones because they represented something of personal significance to us.
When it comes to weddings, it's almost a given that the bride has a quest ahead of her to find the perfect bridal gown. But what about for men? Are endlessly re-used and ill-fitting tuxedo rentals really the only option available? Enter the world of custom-made, fitted, tailored, bespoke clothing.
Garrison Bespoke might be the only place in the city where, after a personal introduction, one of the first questions you're asked is, "Would you like something to drink? Scotch? Expresso?" Talk about making a great first impression! As you take a walk and look around the store, it's easy to be inspired — from the museum of expertly curated mannequins to what Michael, Davie, and JS are wearing themselves — your mind will soon be thinking, "how can I look that good?!" Well, you're definitely in the right place to answer that question.
The Process:
JS walked us through the many different fabric swatches and we decided on a charcoal grey wool from the Italian fabric mill, Loro Piana. Then onto decisions about two button jacket, surgeon's cuffs, non-stacked kissing buttons, full canvas construction, peak lapel, double side vents, rope shoulder construction, hacking pockets, purple houndstooth lining, purple felt under the collar, purple grosgrain accent, and so many more customization options! It's okay — don't feel overwhelmed, they'll walk you through the pros and cons of each option and ensure that it all works perfectly for you.
A few weeks later, I returned for my first muslin fitting. Essentially, an initial trial suit made with a more affordable fabric to ensure that all the measurements, dimensions, and proportions are on the right track. Another nice touch? Michael and Davy both personally supervised the fitting sessions. Over the course of 3 months, I had 2 muslin fittings and 3 suit fittings. By then, I was a bit disappointed to know that I wouldn't have an excuse to visit the shop and just hang out with the guys.
On my final visit to Garrison, I was pleasantly surprised to see fine details throughout the suit such as hand-sewn buttonholes and boutonnière hole (no machine-cut mess of loose threads here!) and subtle hand-finished pick stitching near all the seams (definitely not the tacky, distracting, puckered look that you see elsewhere). Plus, I love the Thomas Mason French-cuff white dress shirt they made for me!
Conclusion:
Over the years, I've researched, visited, and tried a number of different custom tailors, but even to this day, my Garrison Bespoke suit is the only suit where I can say, "it fits BETTER than a glove"!
—
Garrison Bespoke
26 Wellington St E, Suite 101
Toronto, Ontario, Canada M5E 1S2
(416) 566-2041
info@garrisonbespoke.com
http://garrisonbespoke.com
Monday to Friday: 11:00am to 7:00pm; Saturday: 12:00pm to 5:00pm; Sunday: Closed; Appointments highly recommended.
Located at Wellington St E and Yonge St in Toronto's Financial District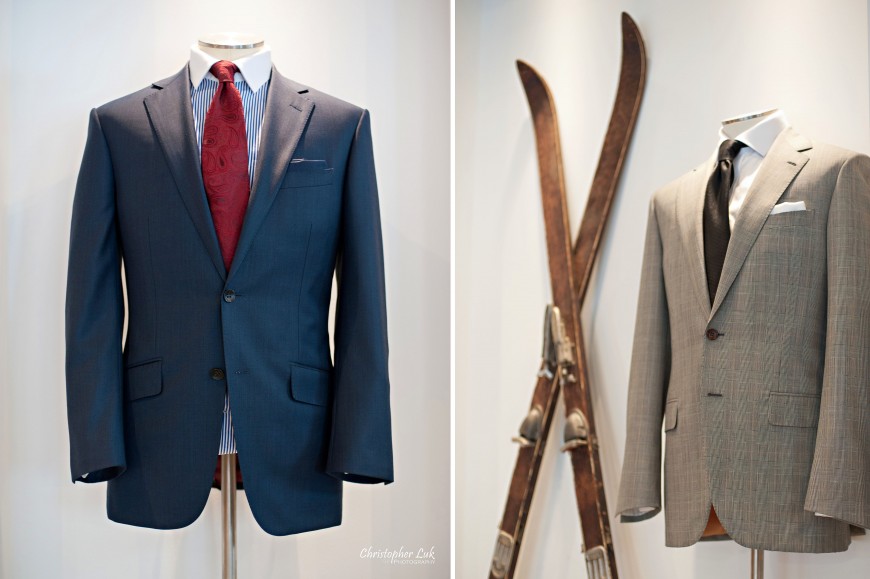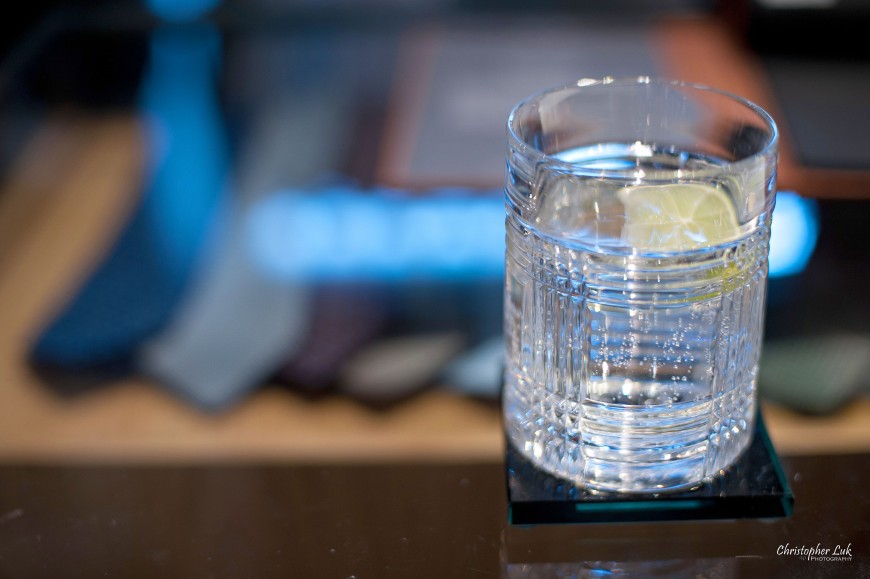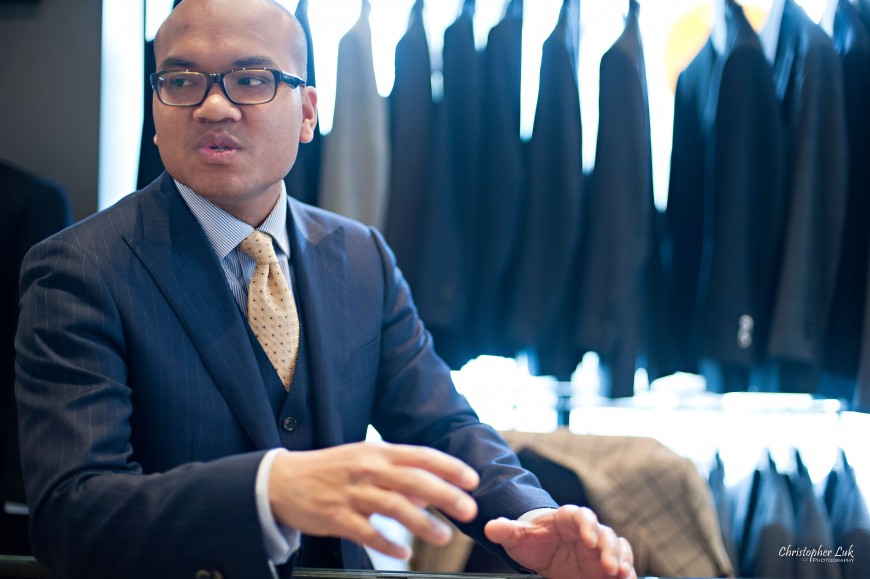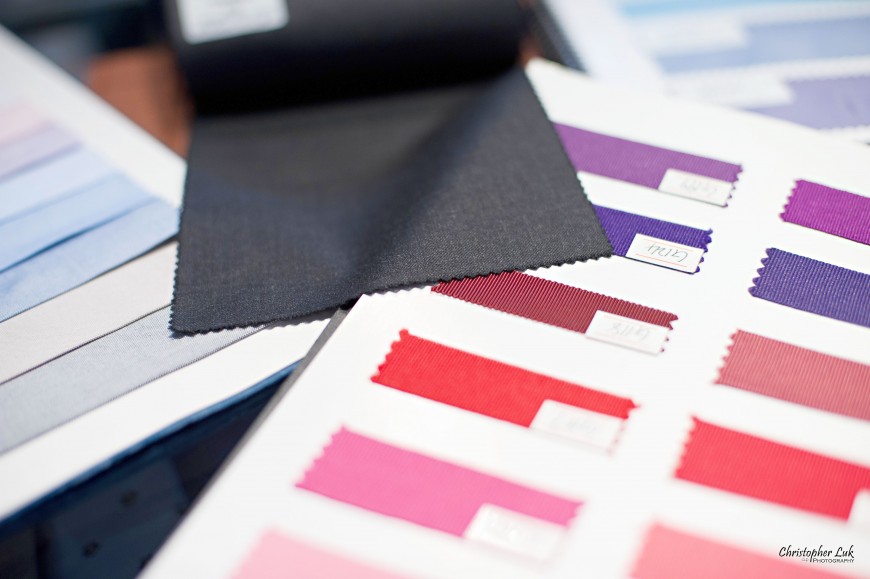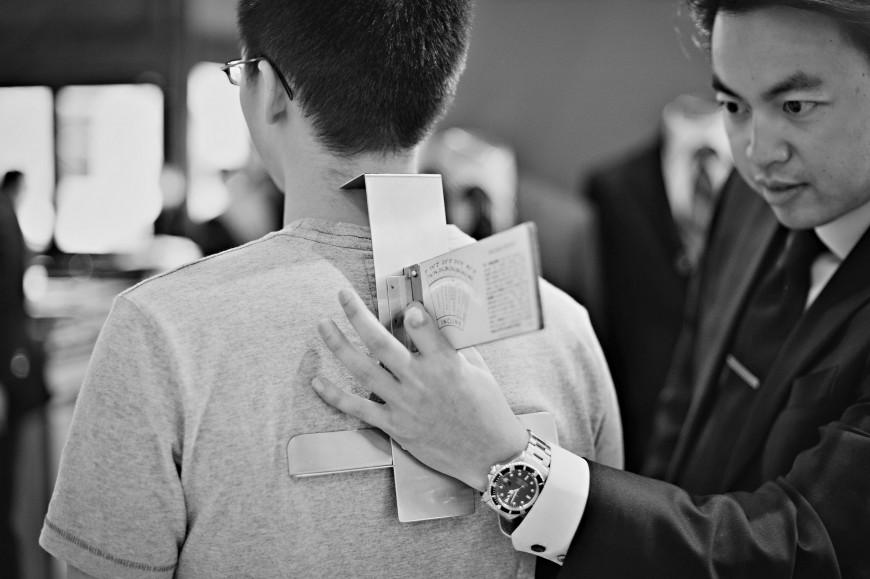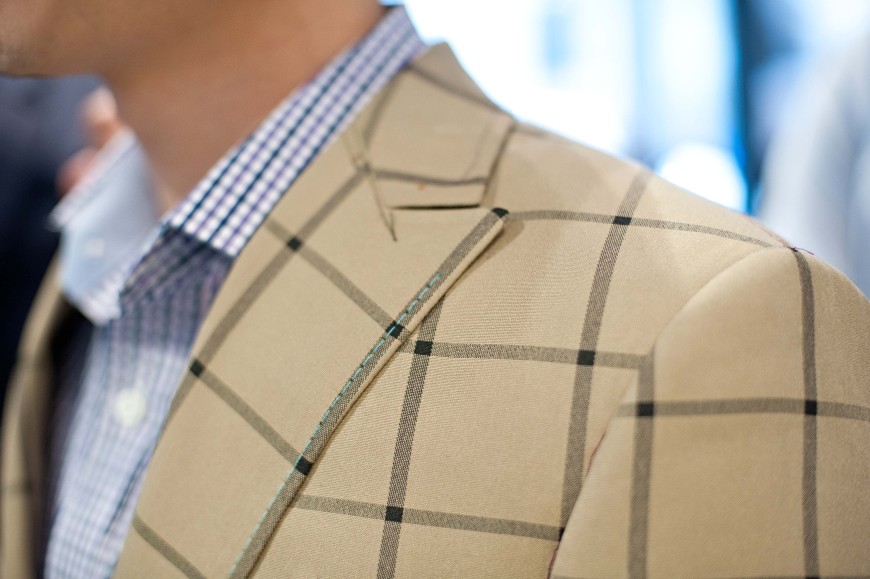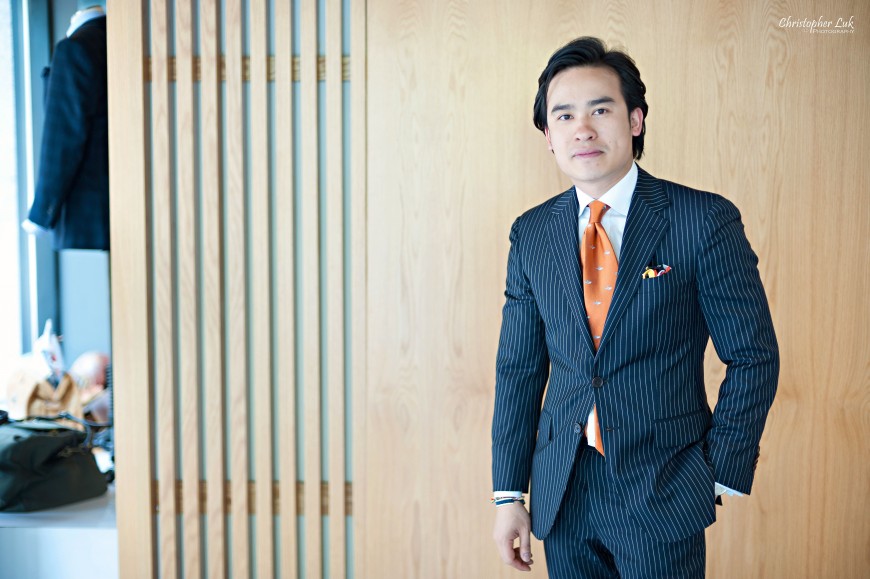 The finished product! In my Garrison Bespoke charcoal grey 3-piece suit at our wedding (images taken by Geehae Jeong):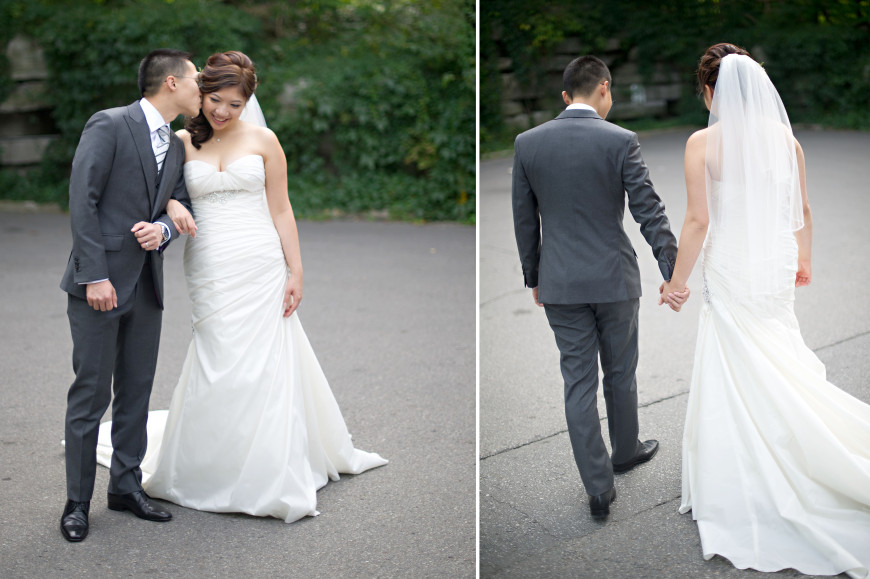 CityNews Toronto Puts Garrison Bespoke's Bulletproof Suit to the Test:

SEE MORE: Christopher Luk Photography Weddings
SEE MORE: Christopher Luk Photography Events