If you're looking for a beautiful outdoor and/or indoor venue for your wedding ceremony or reception, Graydon Hall Manor, is definitely worth a look! The estate was built in 1936 and made of imported limestone surrounded by a stone terrace and landscaped gardens. Your guests will have a great time exploring the grounds, savouring exquisite hors d'oeuvres, and capturing lasting memories together. Plus, the second-floor Juliet balcony is always a bride favourite.
On paper, Graydon Hall Manor can hold up to 180 people in the main floor dining room or up to 240 guests on the terrace gallery. But, I've always thought that, realistically, 100 people is the perfect number for a seated reception at this venue (whether indoors in the "Great Hall" or outdoors on the stone terrace) to preserve space for a dance floor and to ensure that your guests have unobstructed sight lines.
One of the issues about choosing an outdoor wedding in Canada is the unpredictability of our weather. But not to worry, they also boast an indoor ceremony "chapel". Plus, a clear canopy can be erected over the stone terrace.
Even as a discerning foodie myself, every dining experience I have had with their in-house catering company, Couture Cuisine & Event Artistry, spearheaded by Chef Arpi Magyar has never disappointed. Just to give you an idea of the high level of culinary deliciousness that they can accomplish, Chef Magyar was previously the chef at restaurants including Auberge du Pommier and Splendido! With dinner entrée selections including beef short ribs, cornish hen, duck confit, or black cod, you really can't make a bad choice.
—
Graydon Hall Manor
185 Graydon Hall Drive
Toronto, Ontario, Canada M3A 3B4
(416) 449-5432
concierge@graydonhall.com
http://graydonhall.com
Located at Don Mills Rd and York Mills Rd in Toronto's North York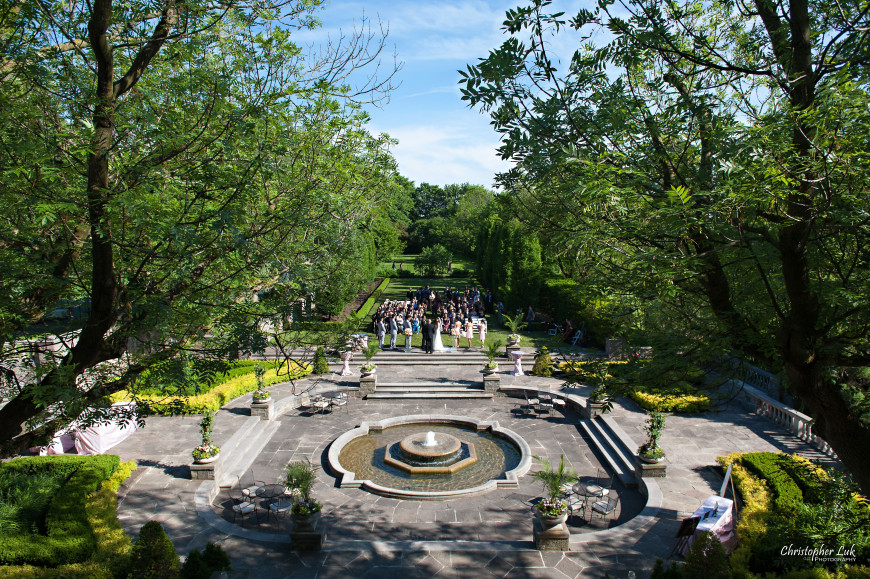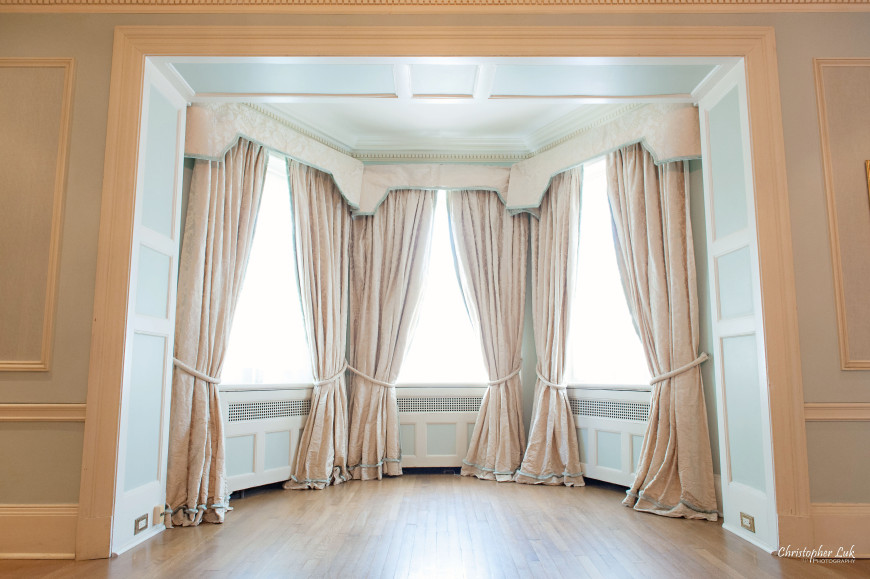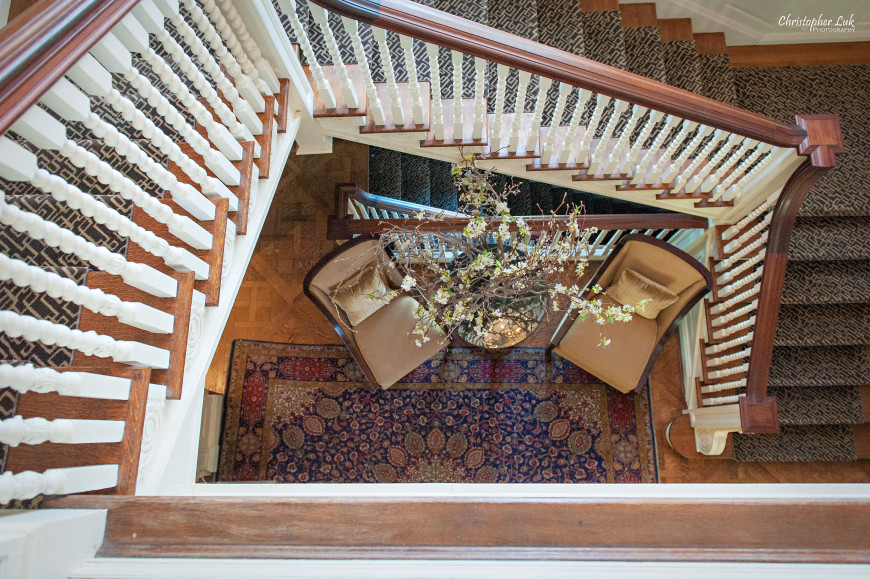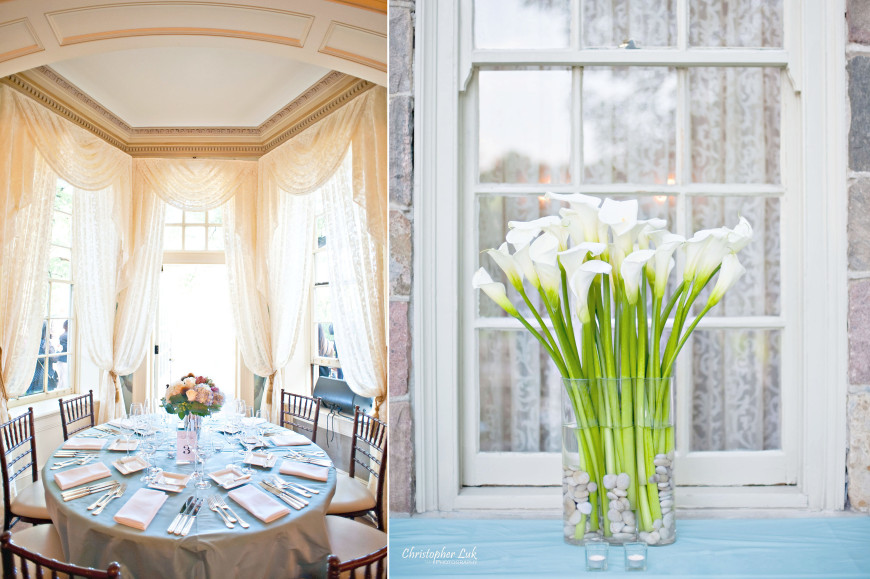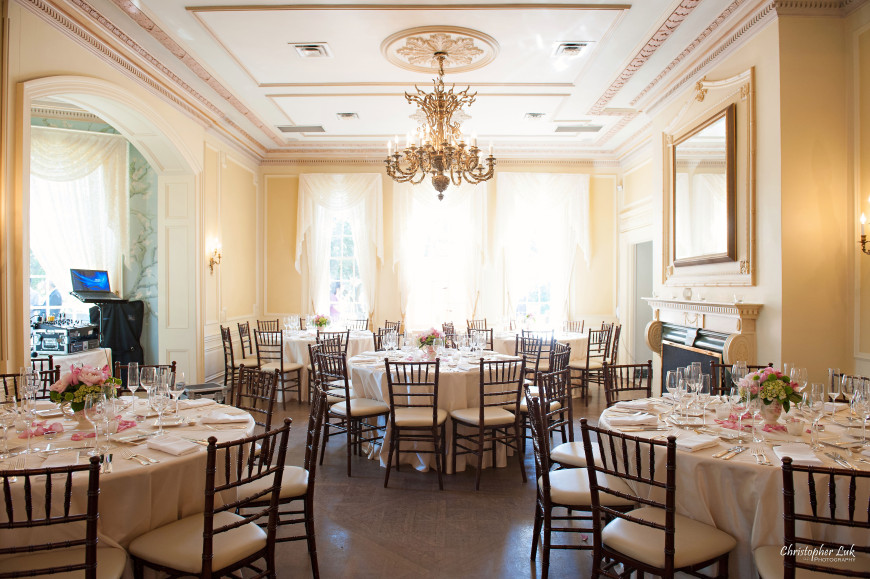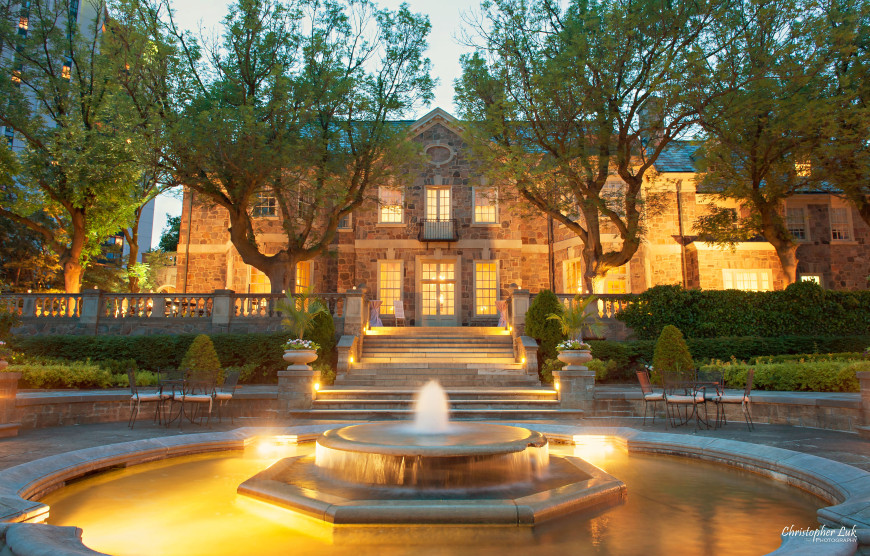 SEE MORE: Christopher Luk Photography Weddings at Graydon Hall Manor
SEE MORE: Christopher Luk Photography Weddings
SEE MORE: Christopher Luk Photography Events, Marketing, and Branding