Alison and Alex travelled to Toronto from Calgary to have their wedding here with family and friends. Leading up to the wedding day, the weather forecast showed a high chance of non-stop rain, but thankfully on their actual wedding day, it was mainly overcast. Because of that, we were all so grateful to be able to go outside and enjoy some of the greenery in the Zen Garden hidden away at the Hilton Markham Toronto Suites Hotel.
Alison and her bridesmaids started the day by getting ready in beautifully designed silk robes. One of the bridesmaids handcrafted a wedding chapel with getaway car and personalized handwritten messages – it was so unique! Alison's favourite colour is green, so it was also unique seeing an emerald green diamond engagement ring. Not only that, it was so sweet and sentimental of her to wear her grandmother's ring that has been passed down through the generations as well.
After getting ready, Alison and Alex had their first look together. We captured some amazing images with the reflecting pools in the garden. Since it was a high priority, we set aside some time to complete their formal family group photos and tea ceremony before other guests arrived for the wedding ceremony. Because of the humidity and the high probability of rain, it was much more comfortable for the ceremony to be held inside. The room was packed with so many loving family members and friends from near and far!
While guests enjoyed their dinner, I took Alison and Alex outside for a golden hour photo session. Even though we couldn't see the sun shining through the thick clouds, we still captured some wonderful images together. A magical moment happened when Alex hugged and Alison and a butterfly landed on the train of her dress! Their perfect wedding day ended with everyone stuffed from enjoying their 12-course Chinese dinner and partying on the dance floor.
Congratulations, Alison and Alex! Thanks for trusting me to walk alongside you both on your perfect wedding day :)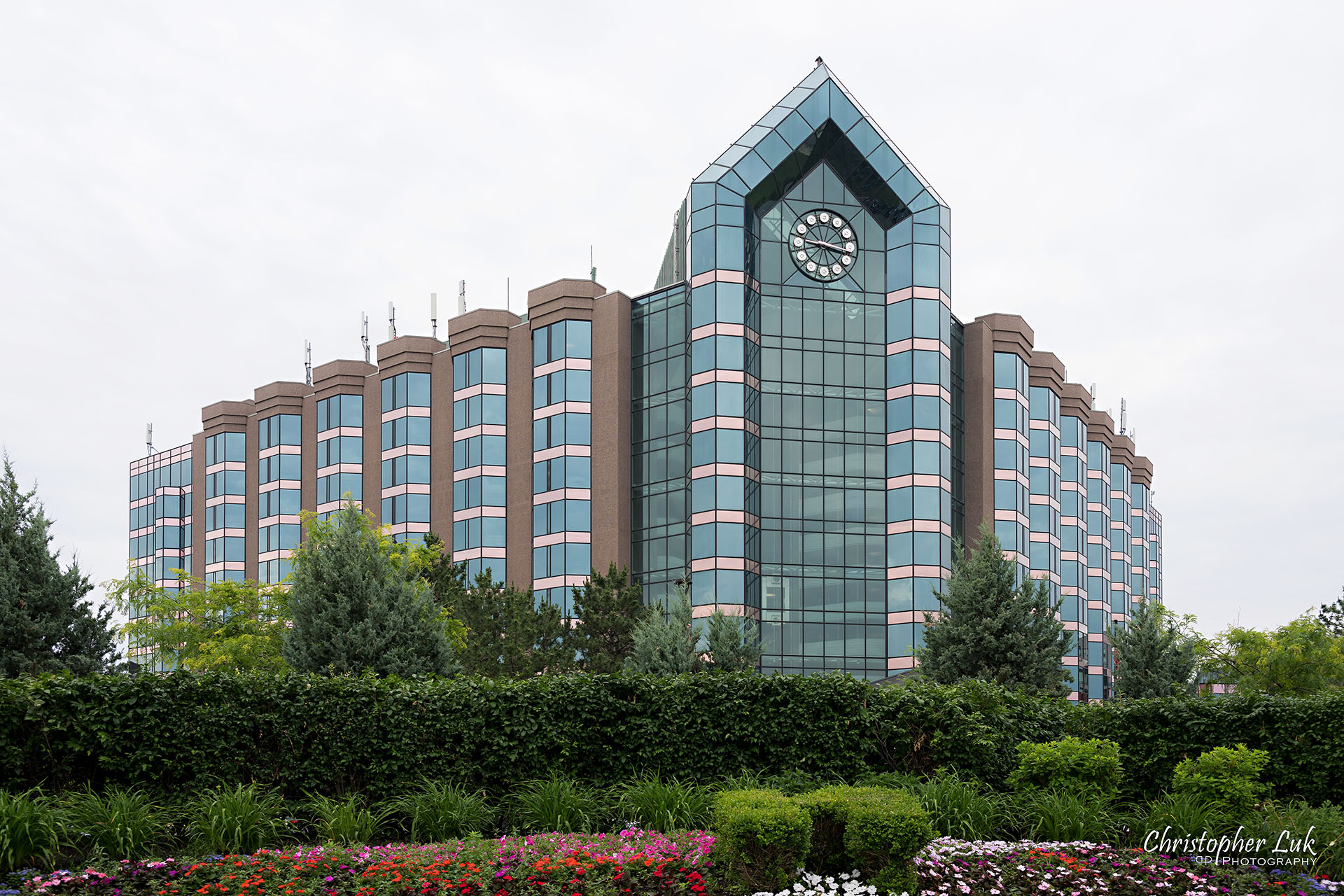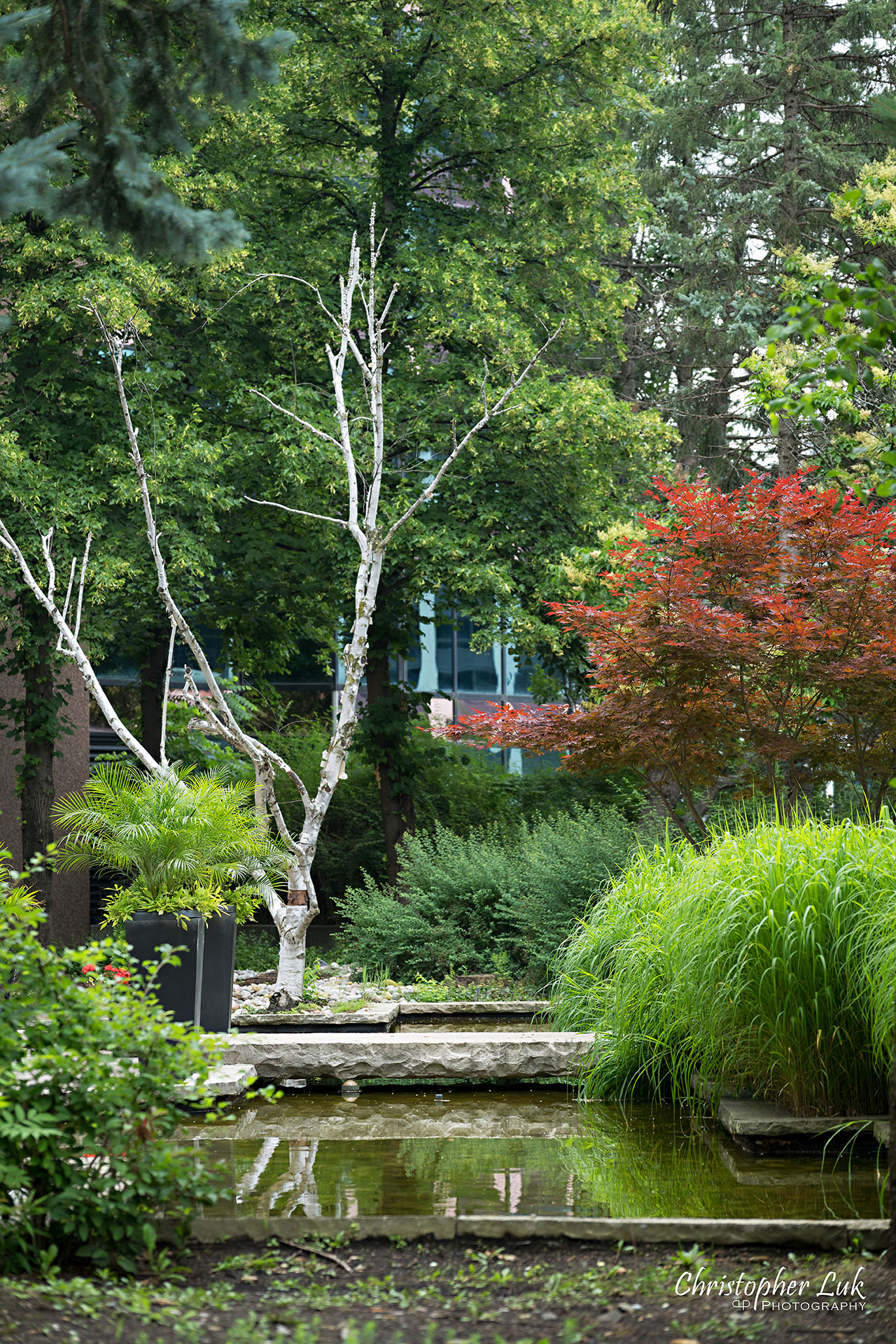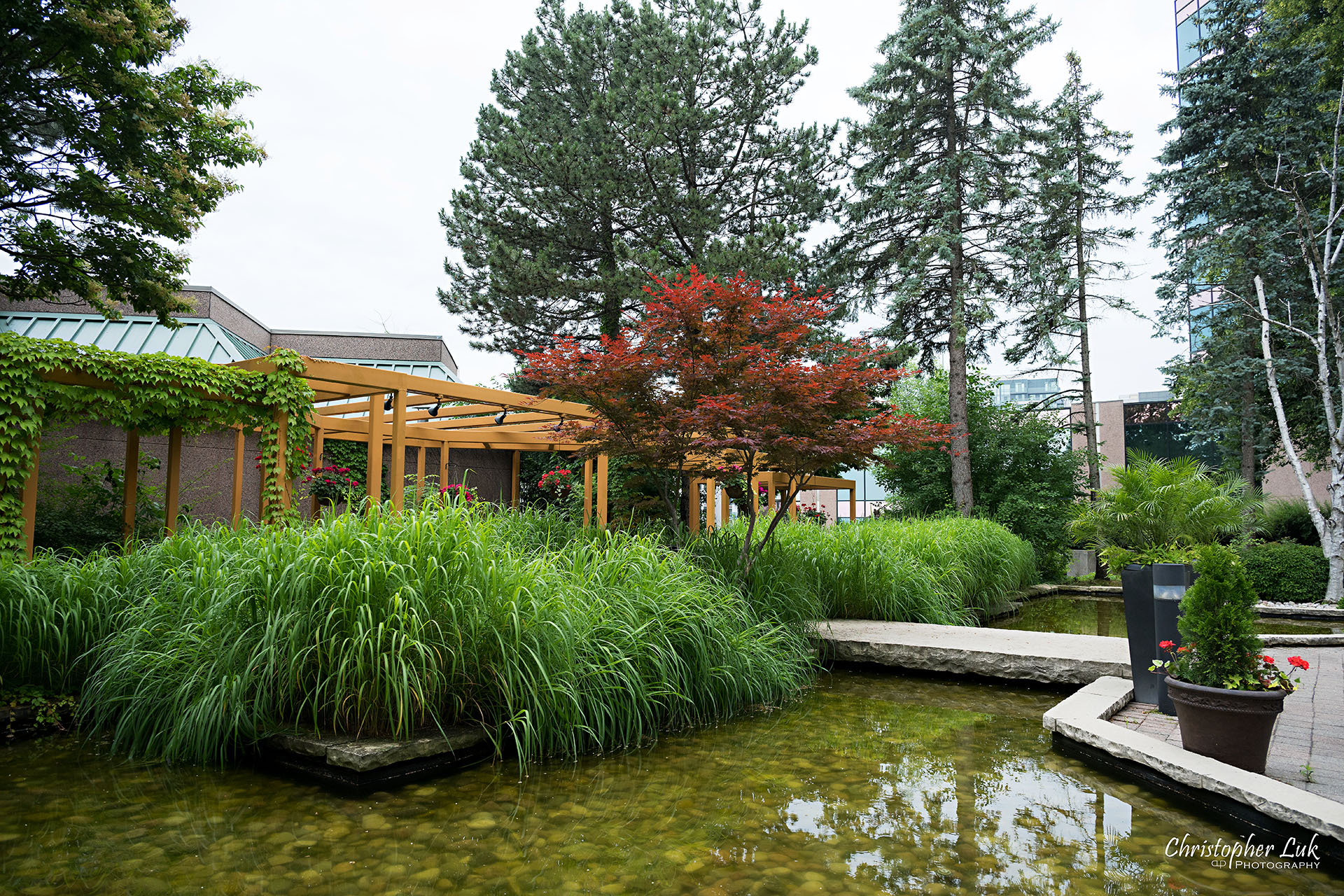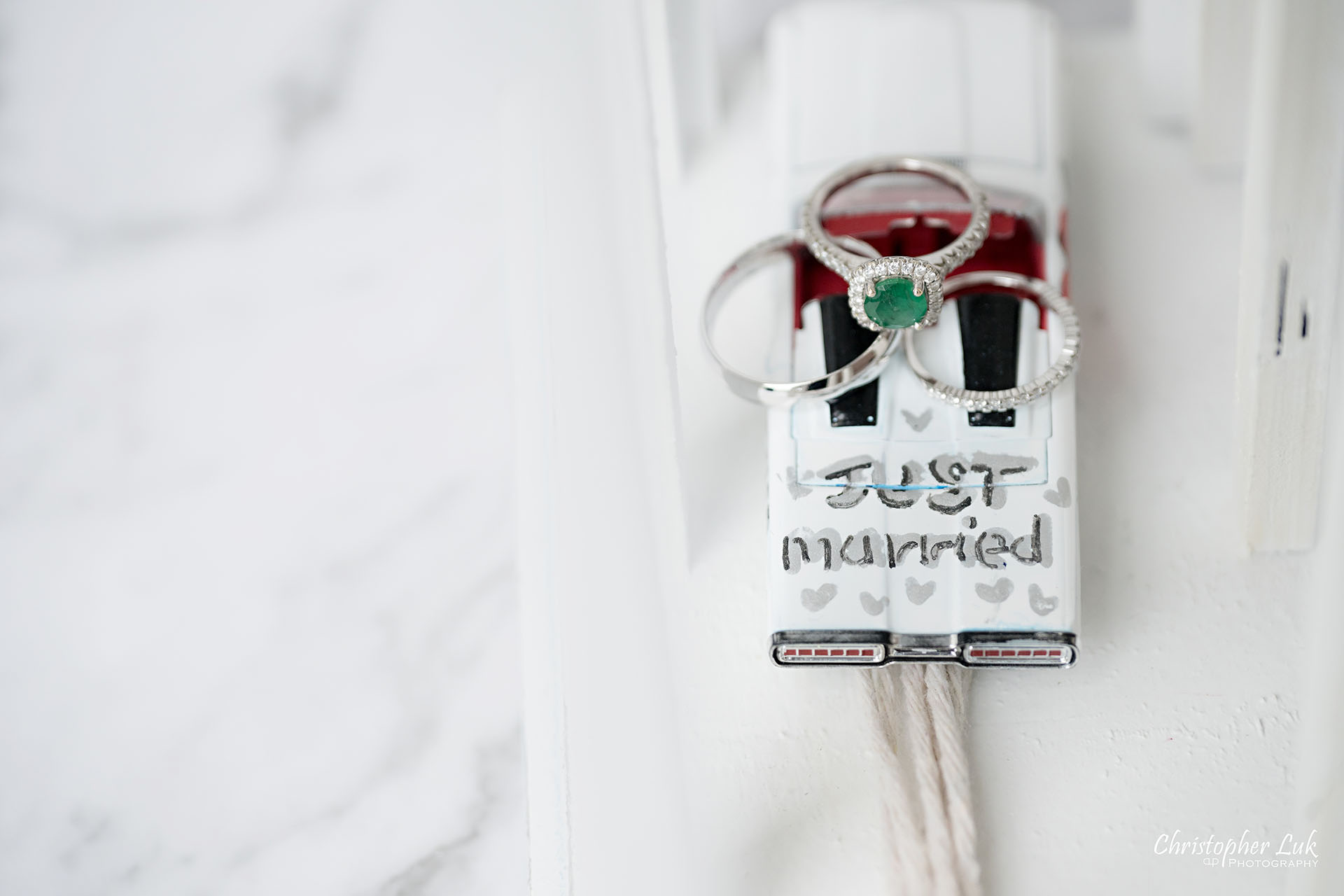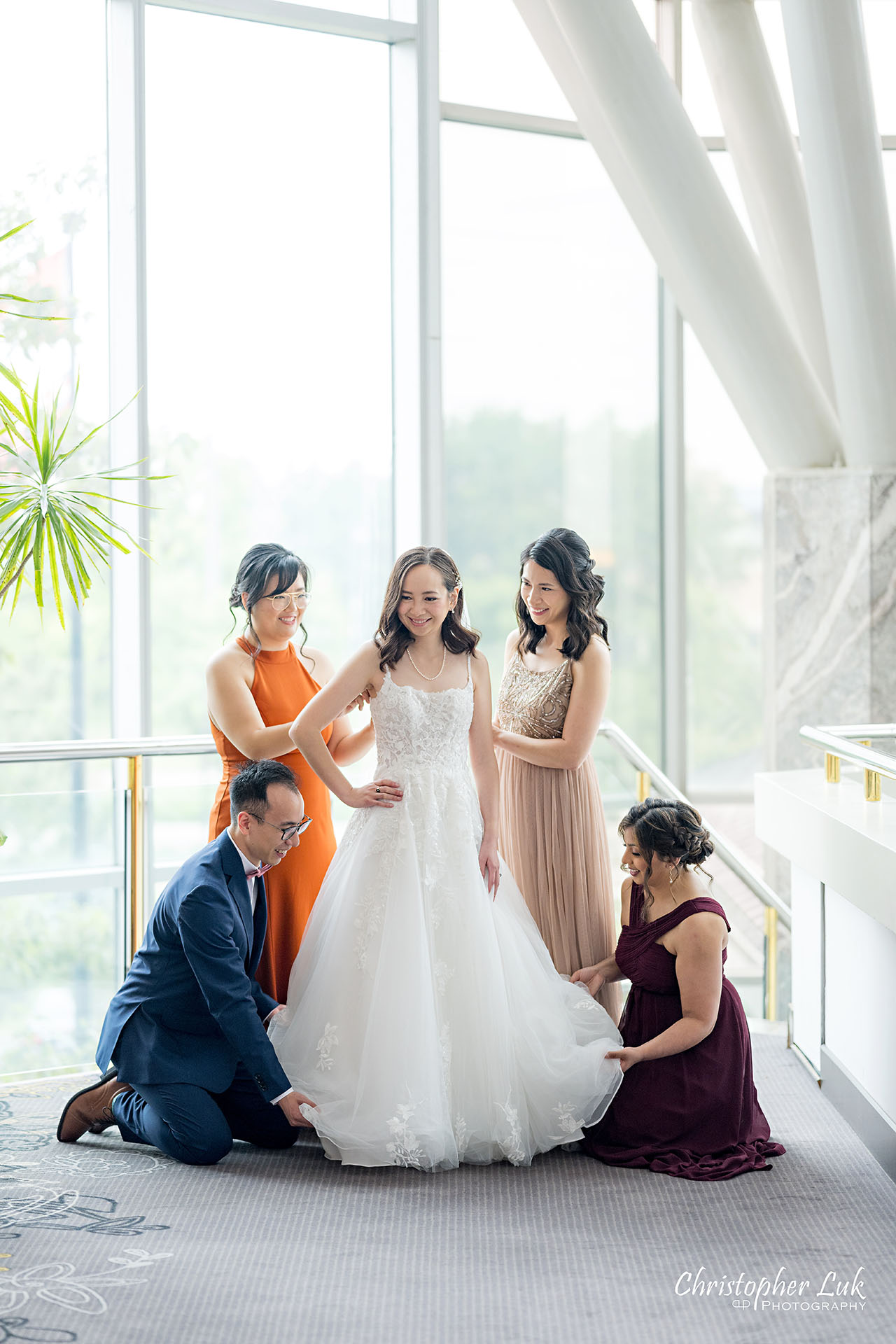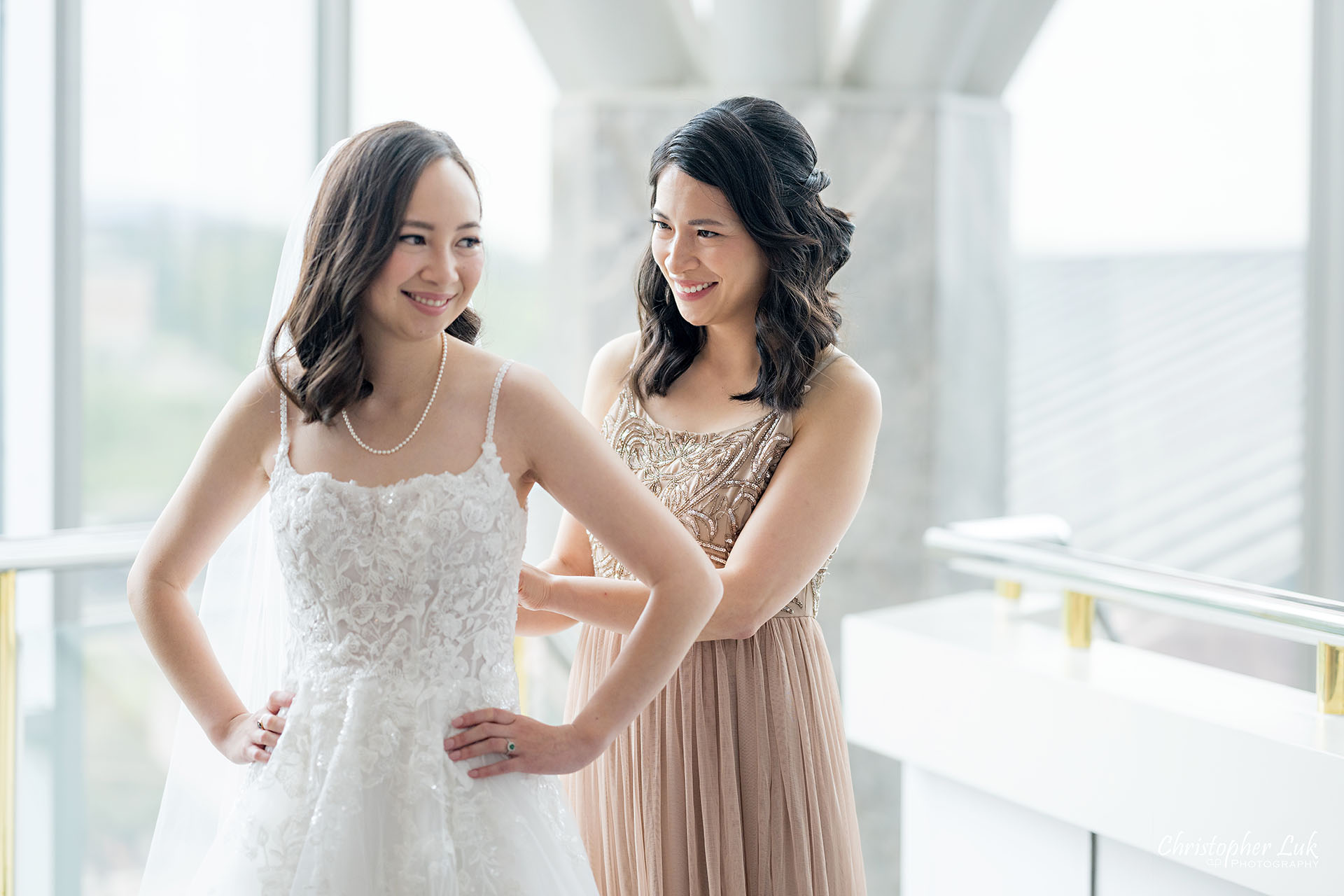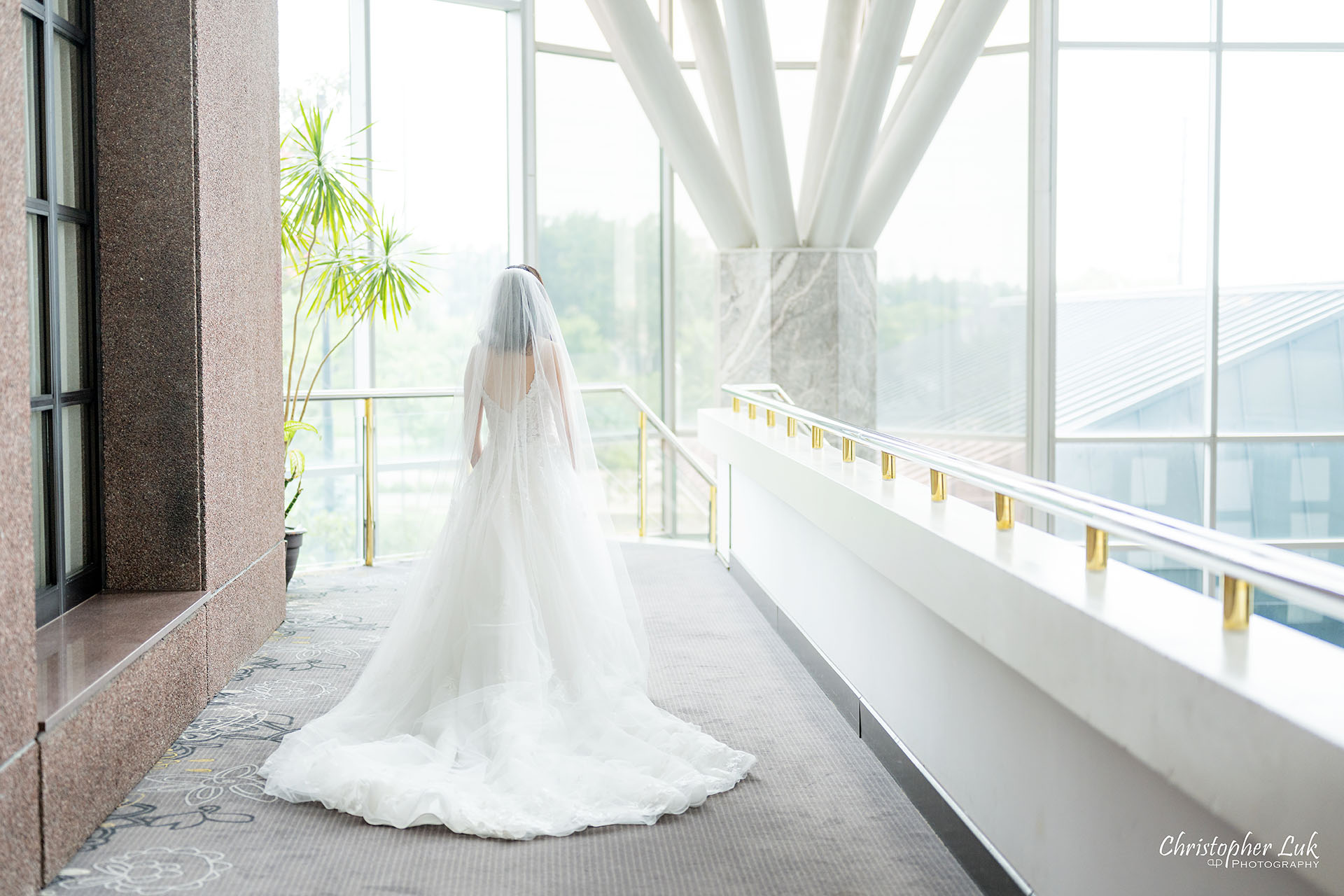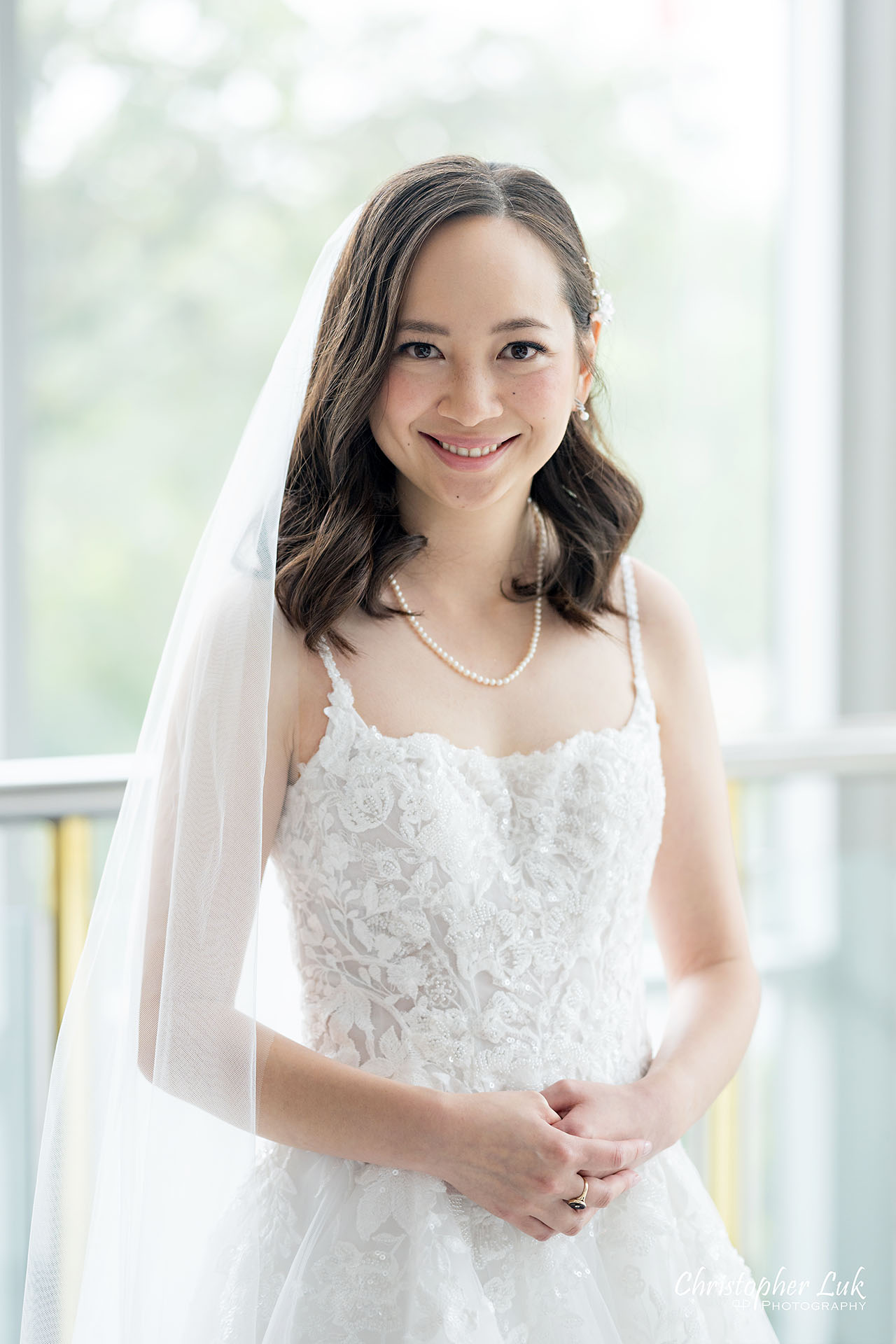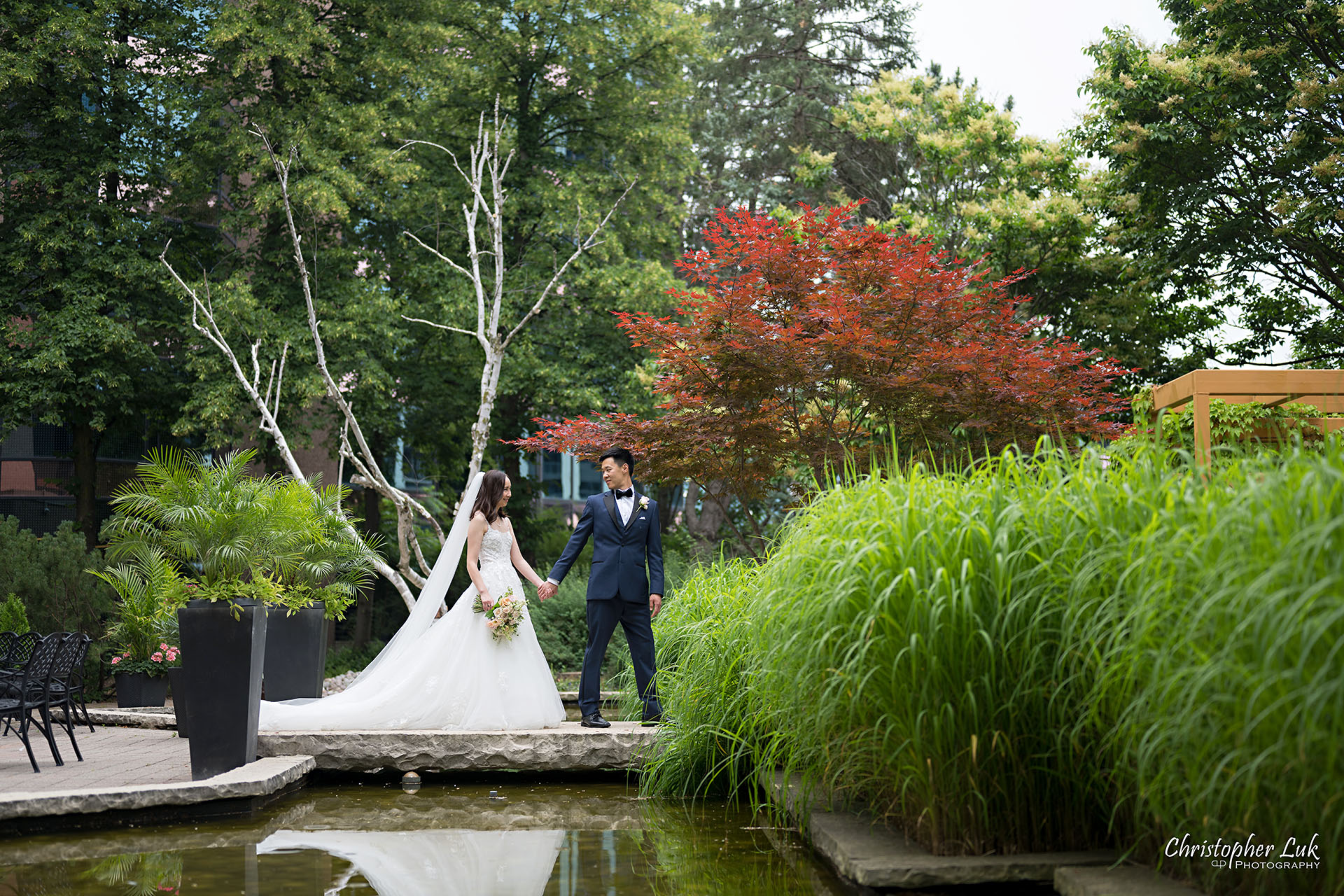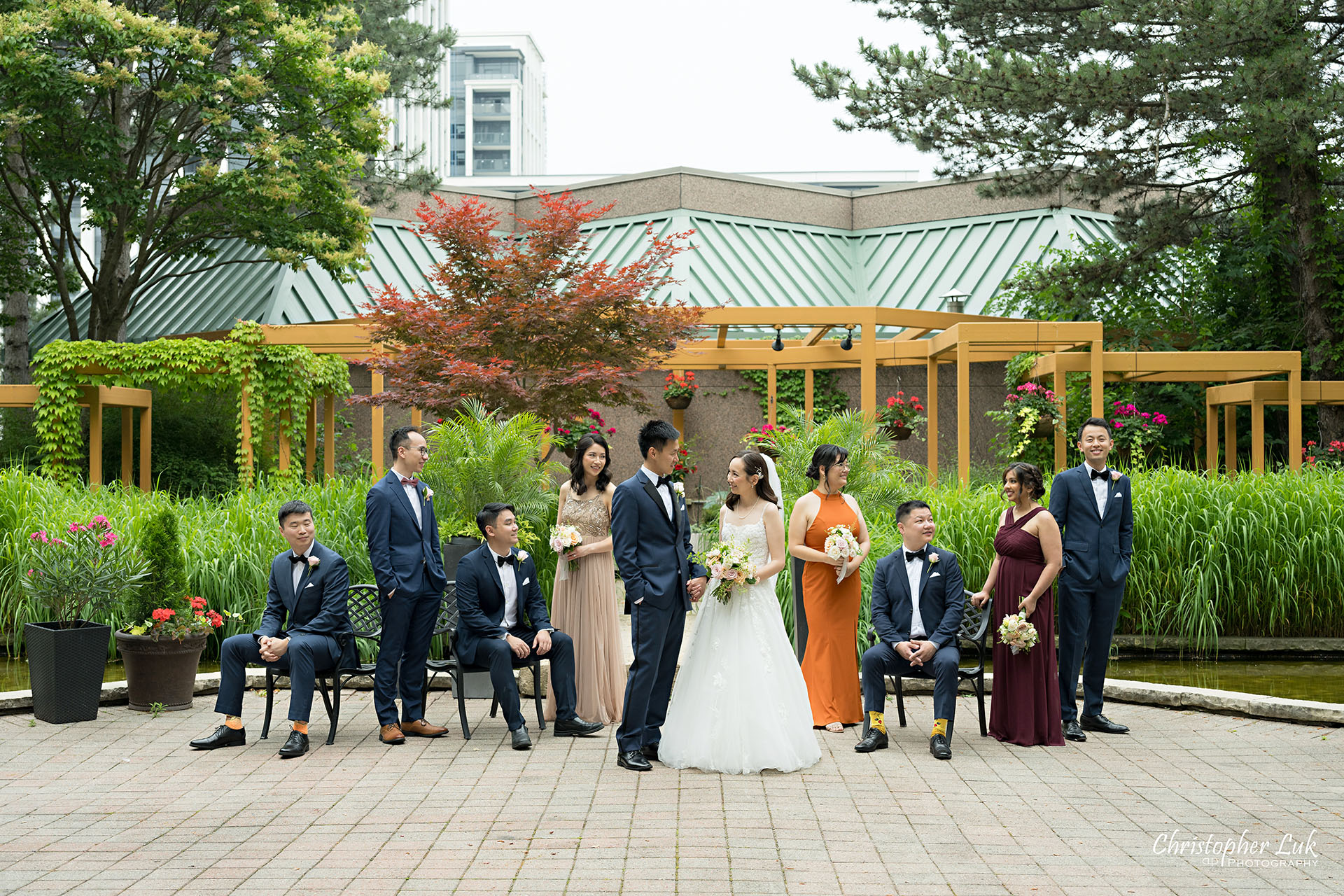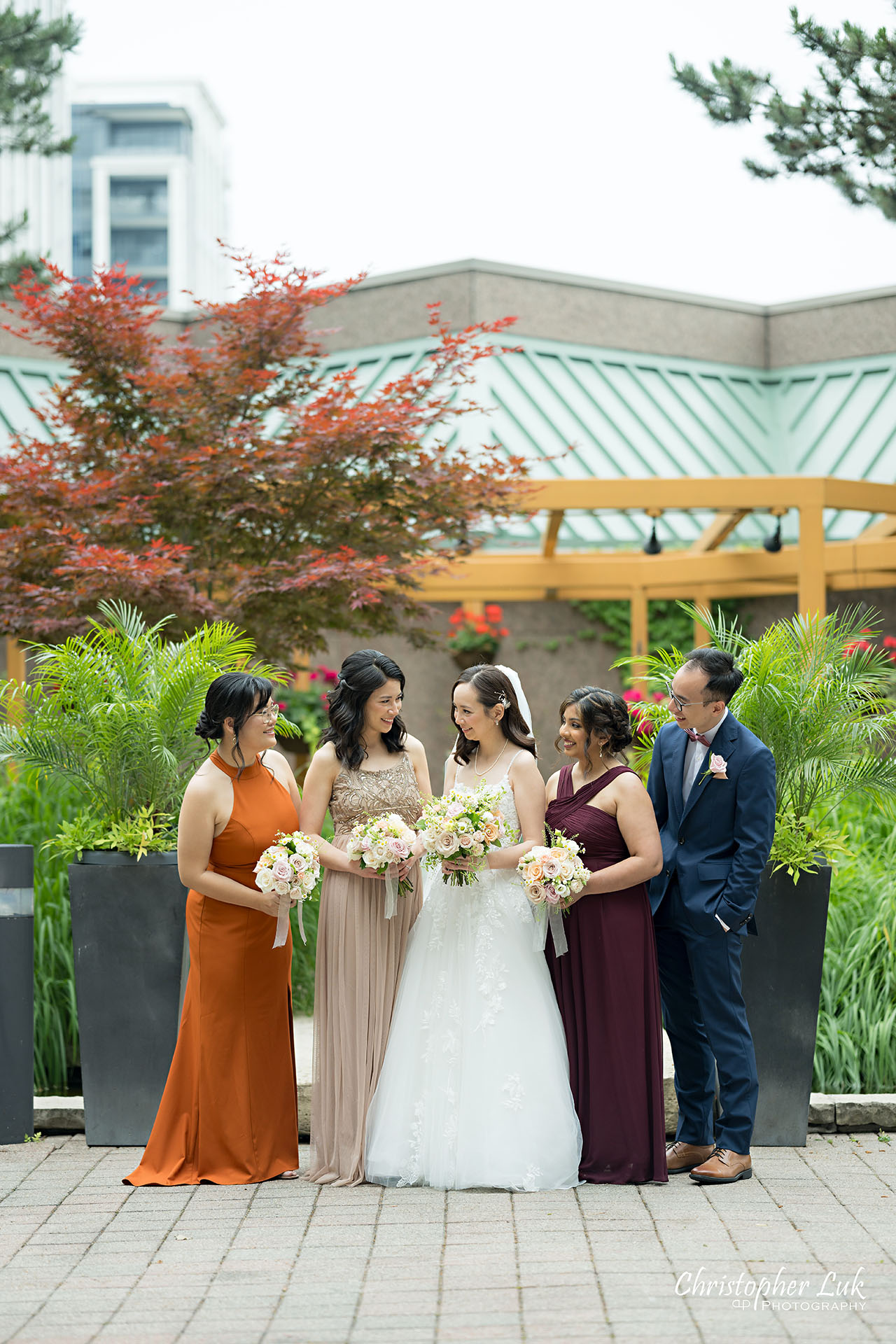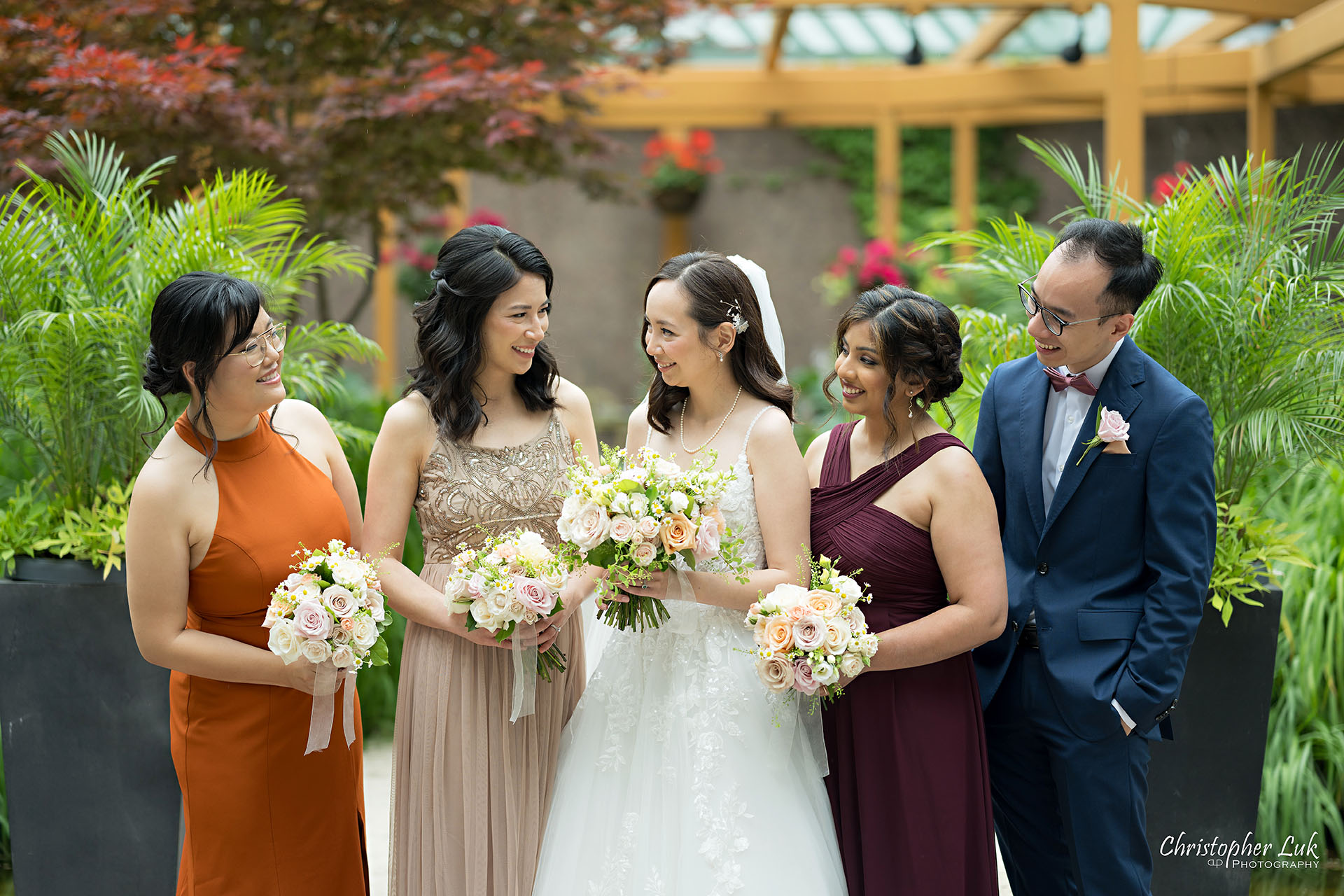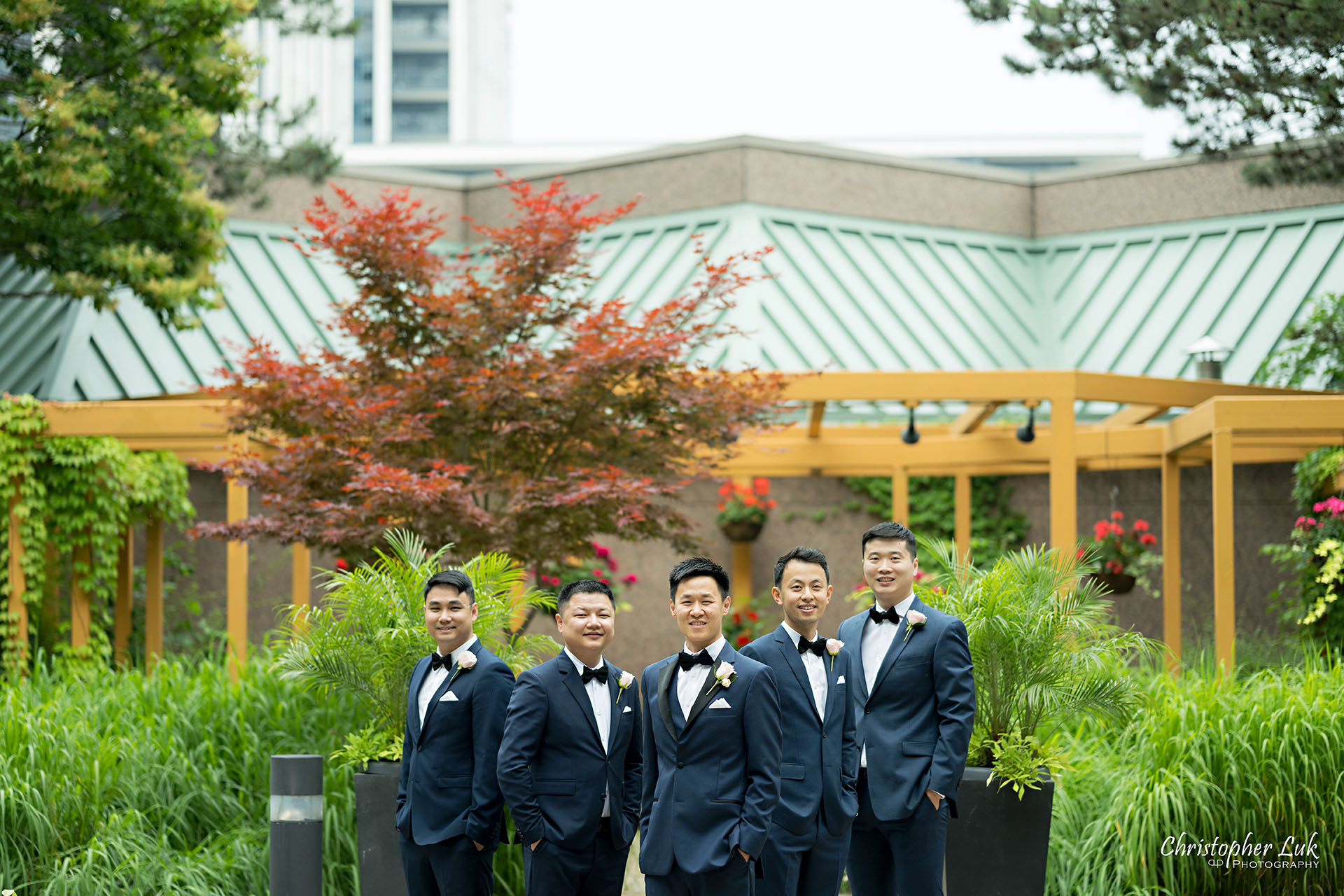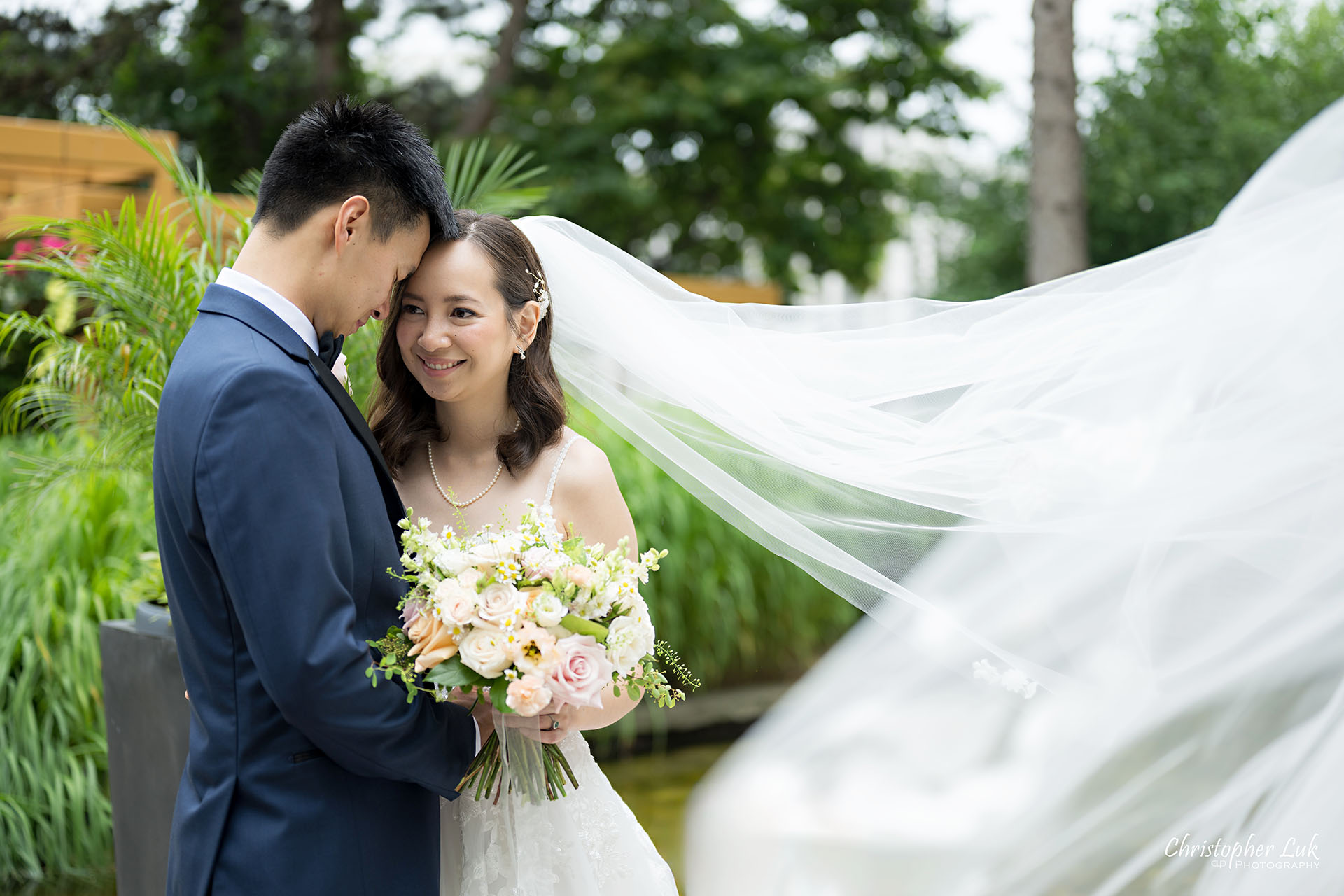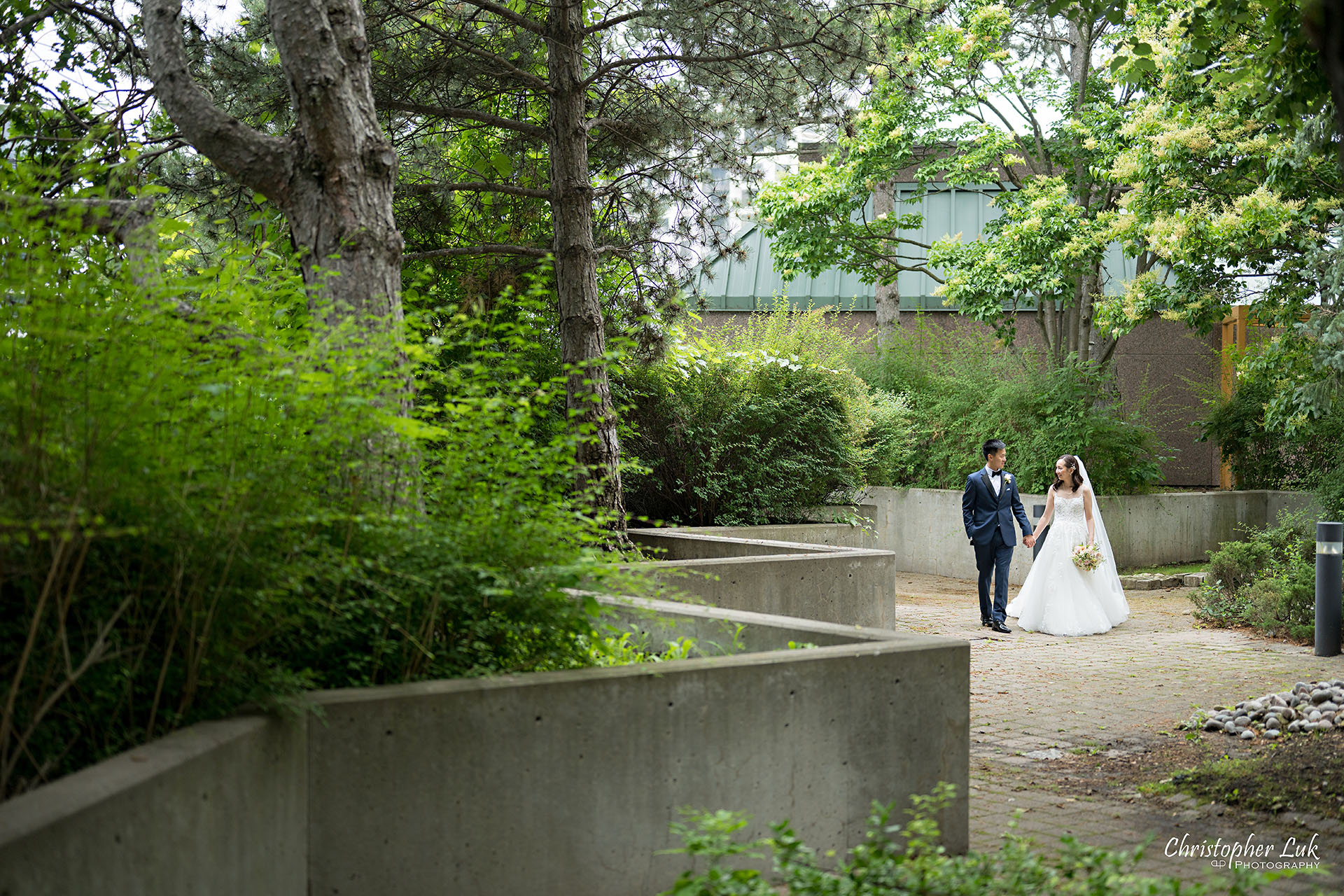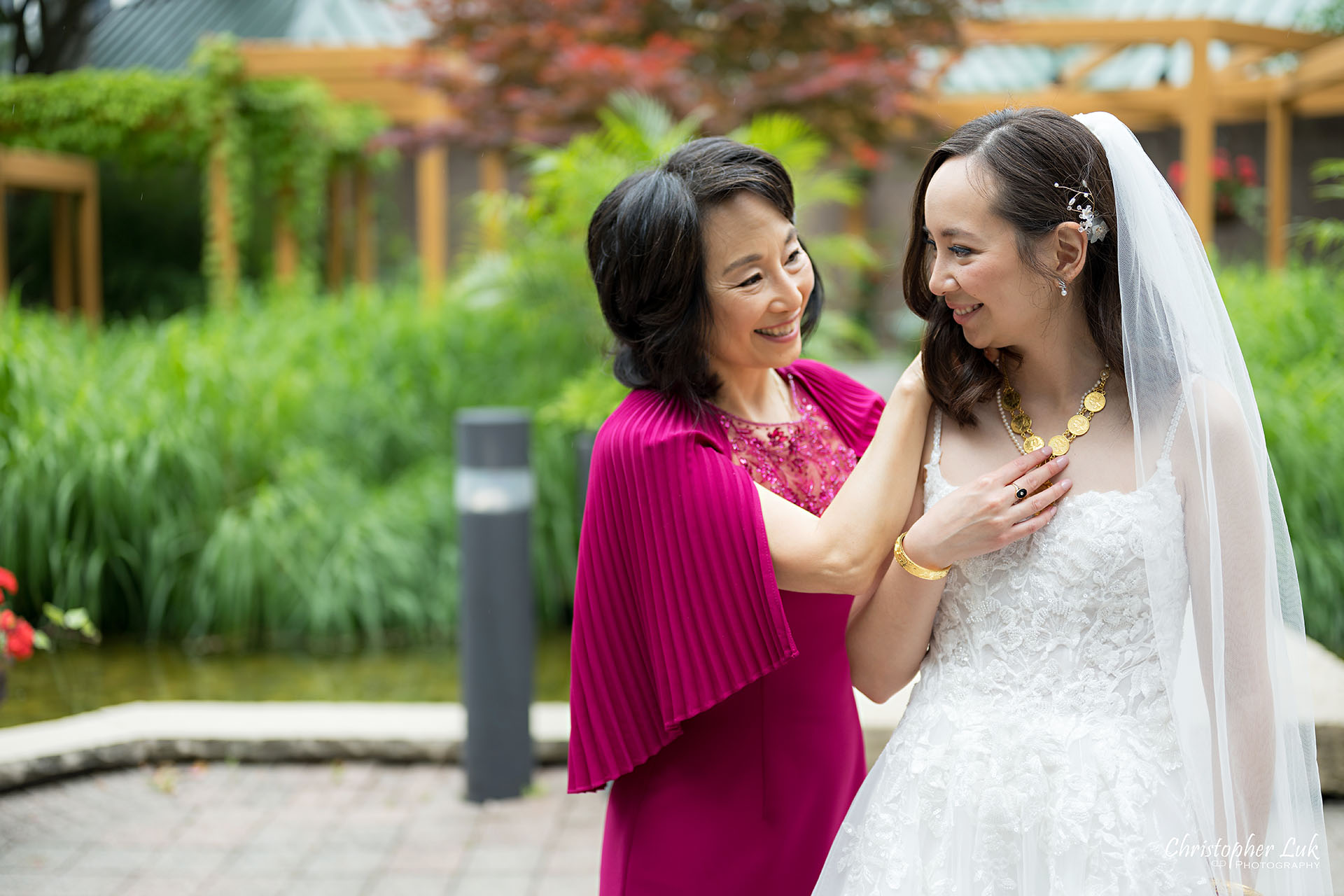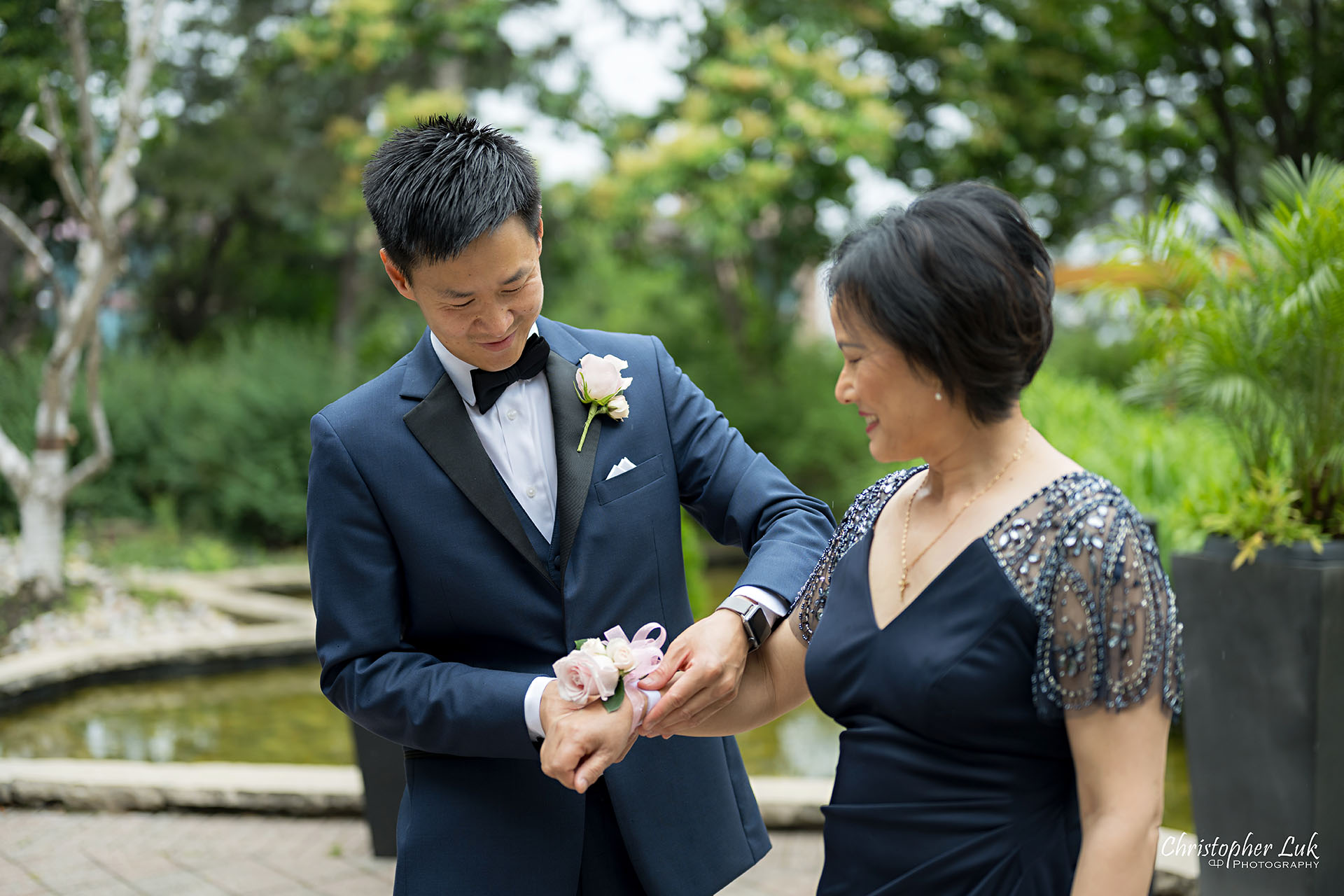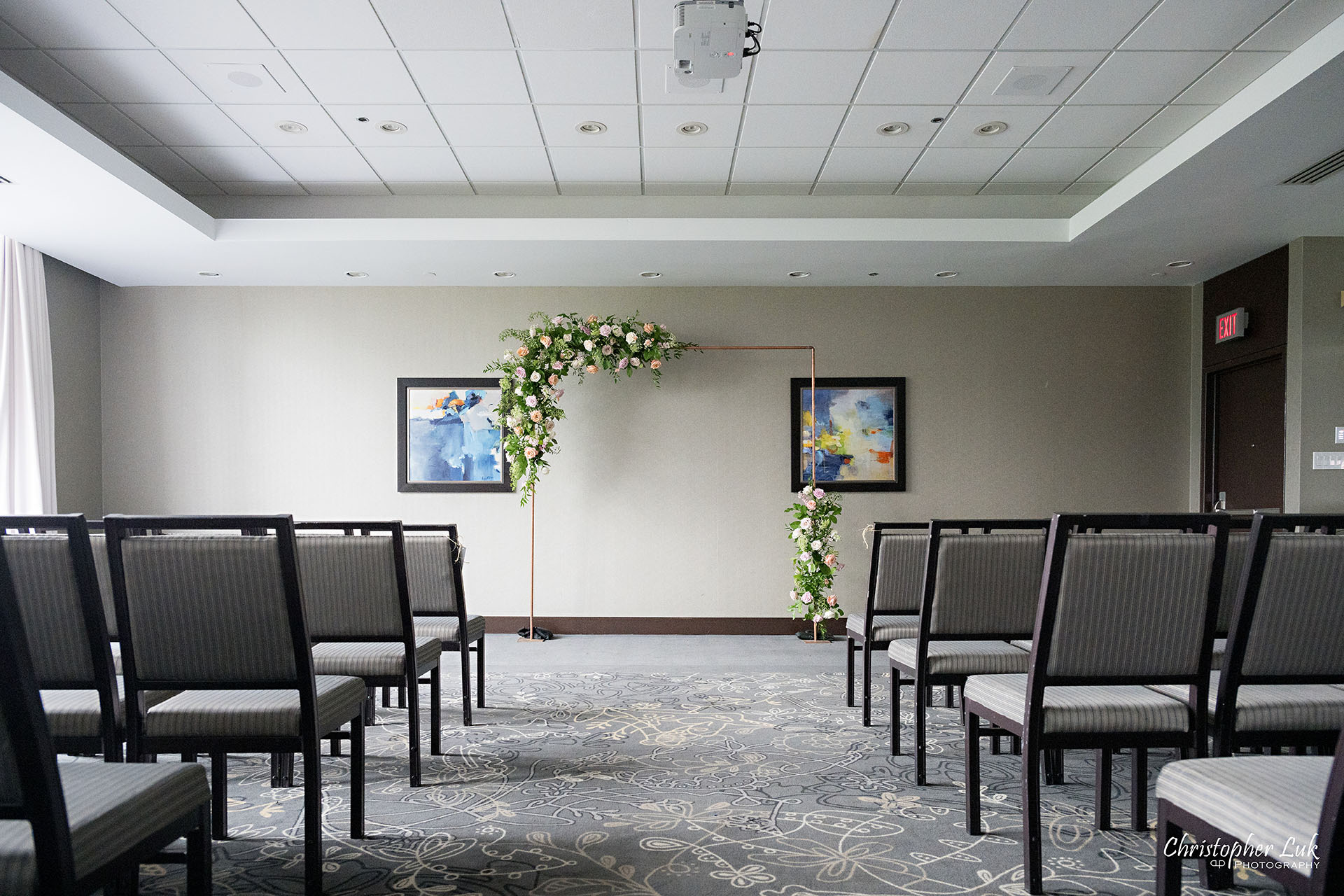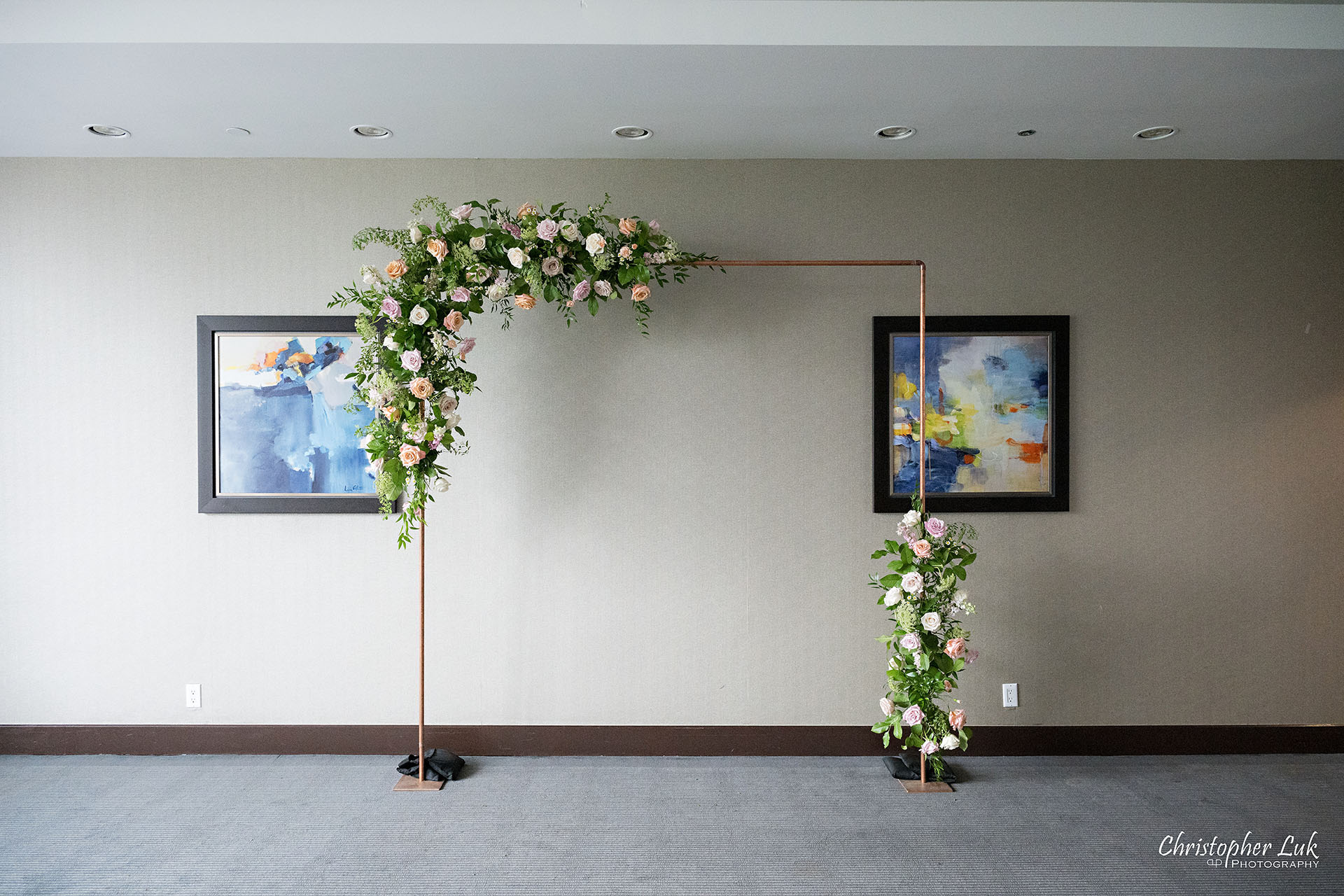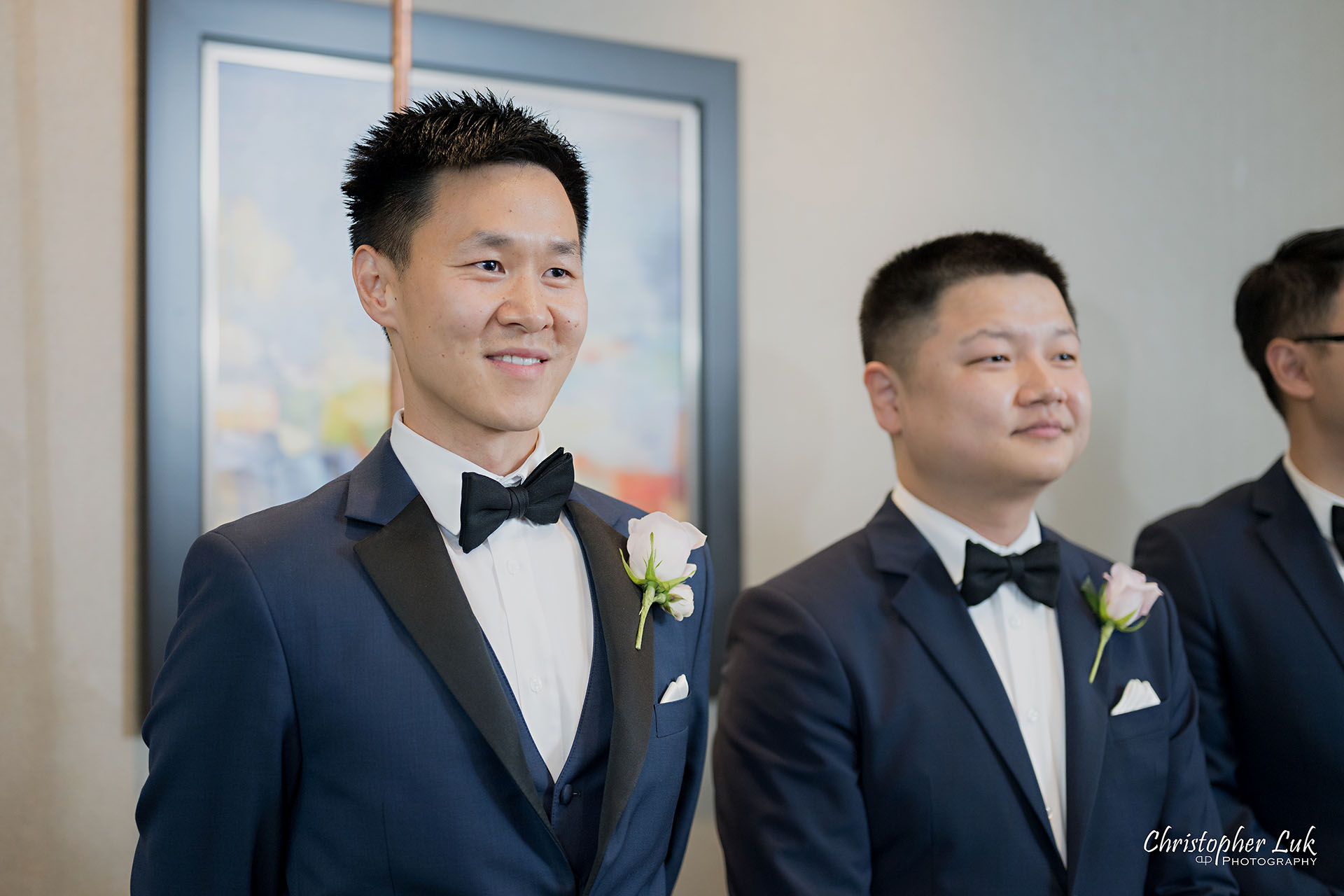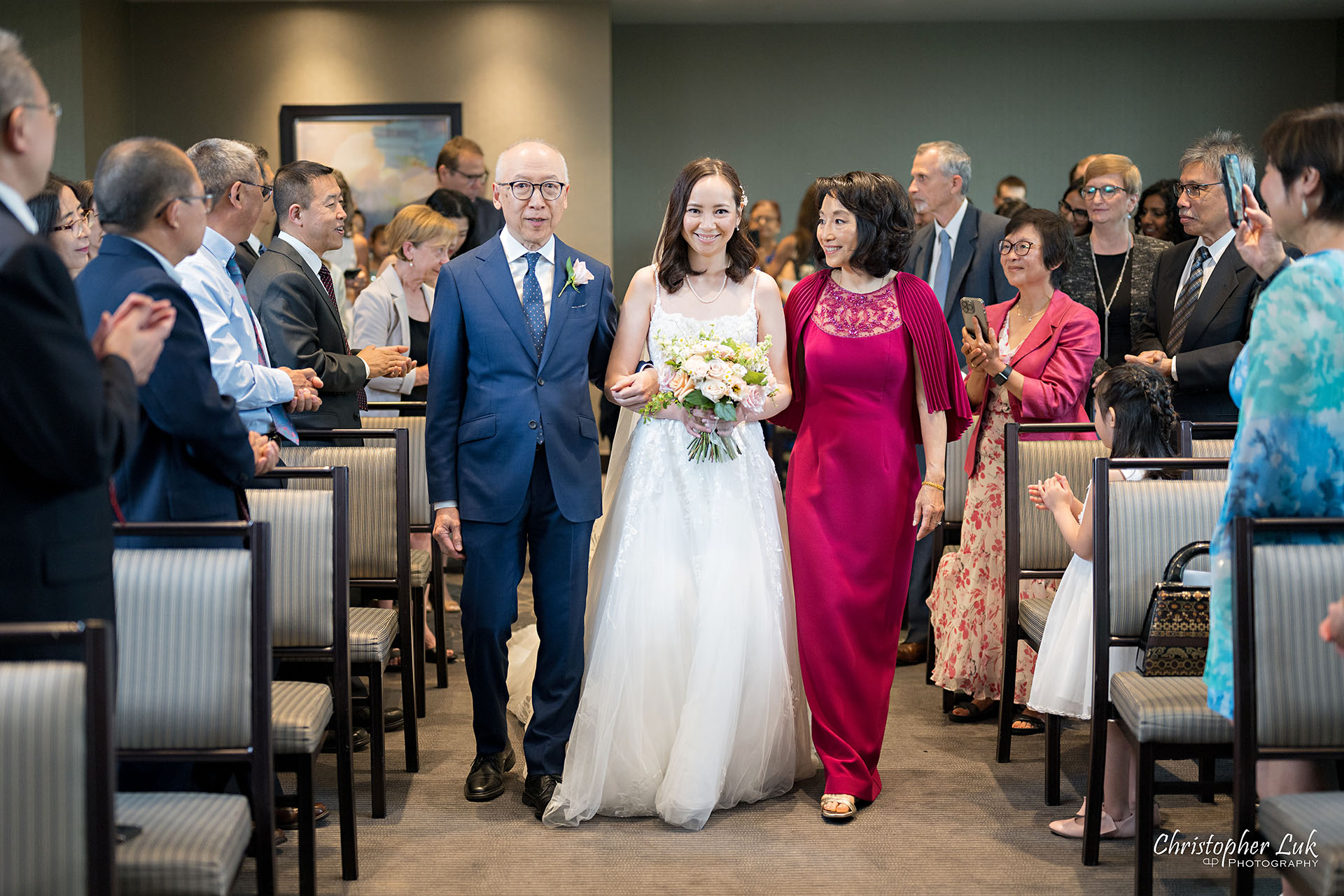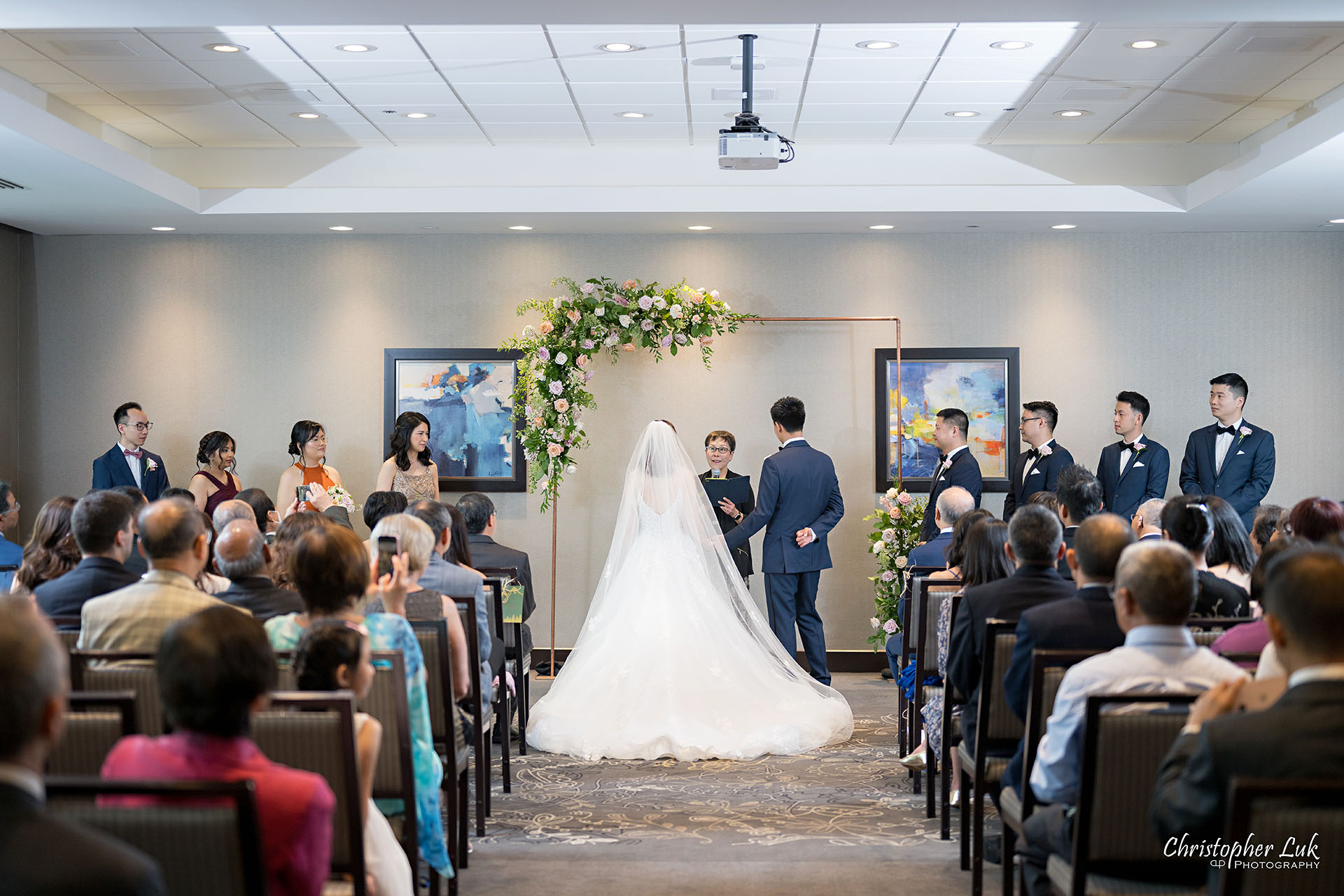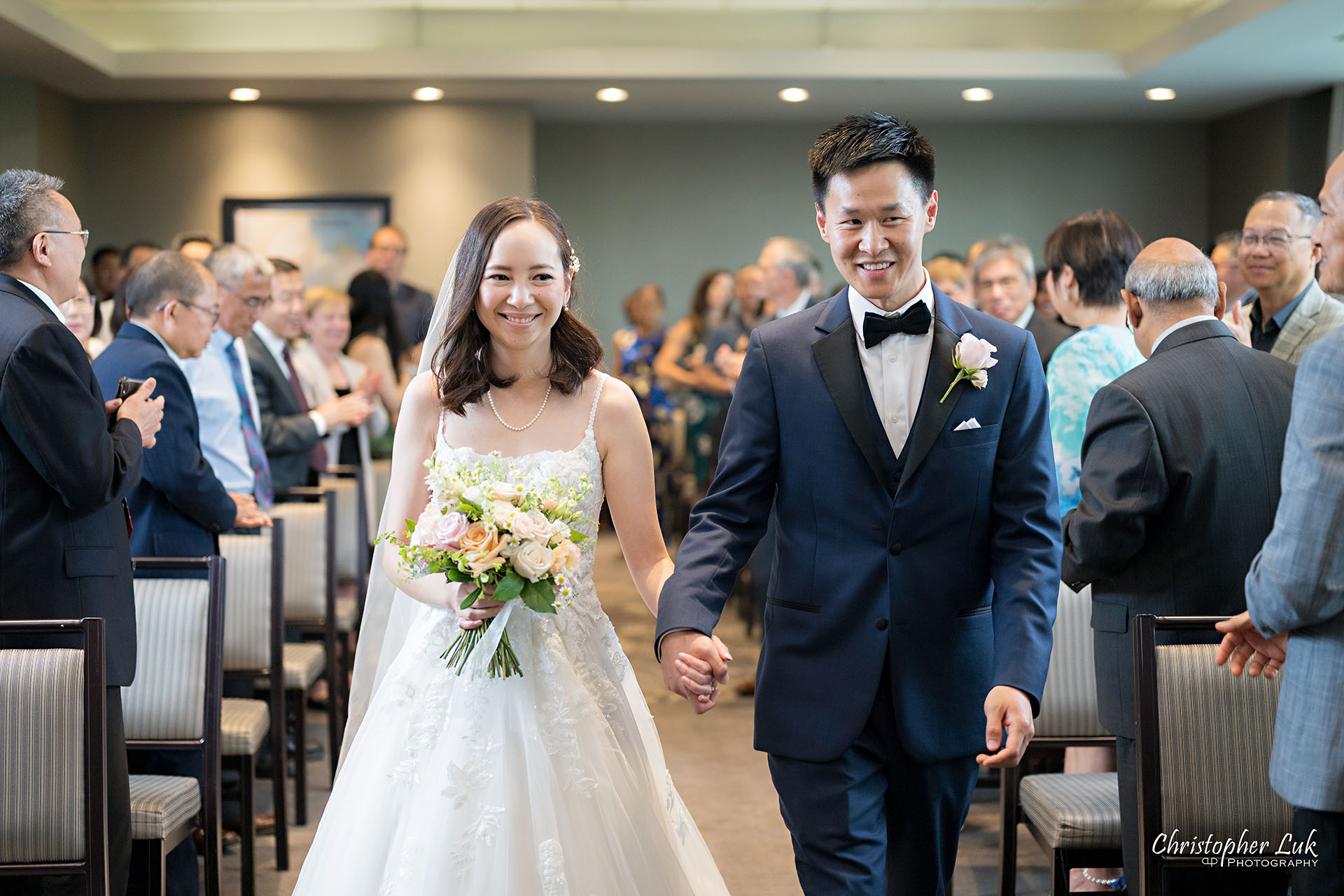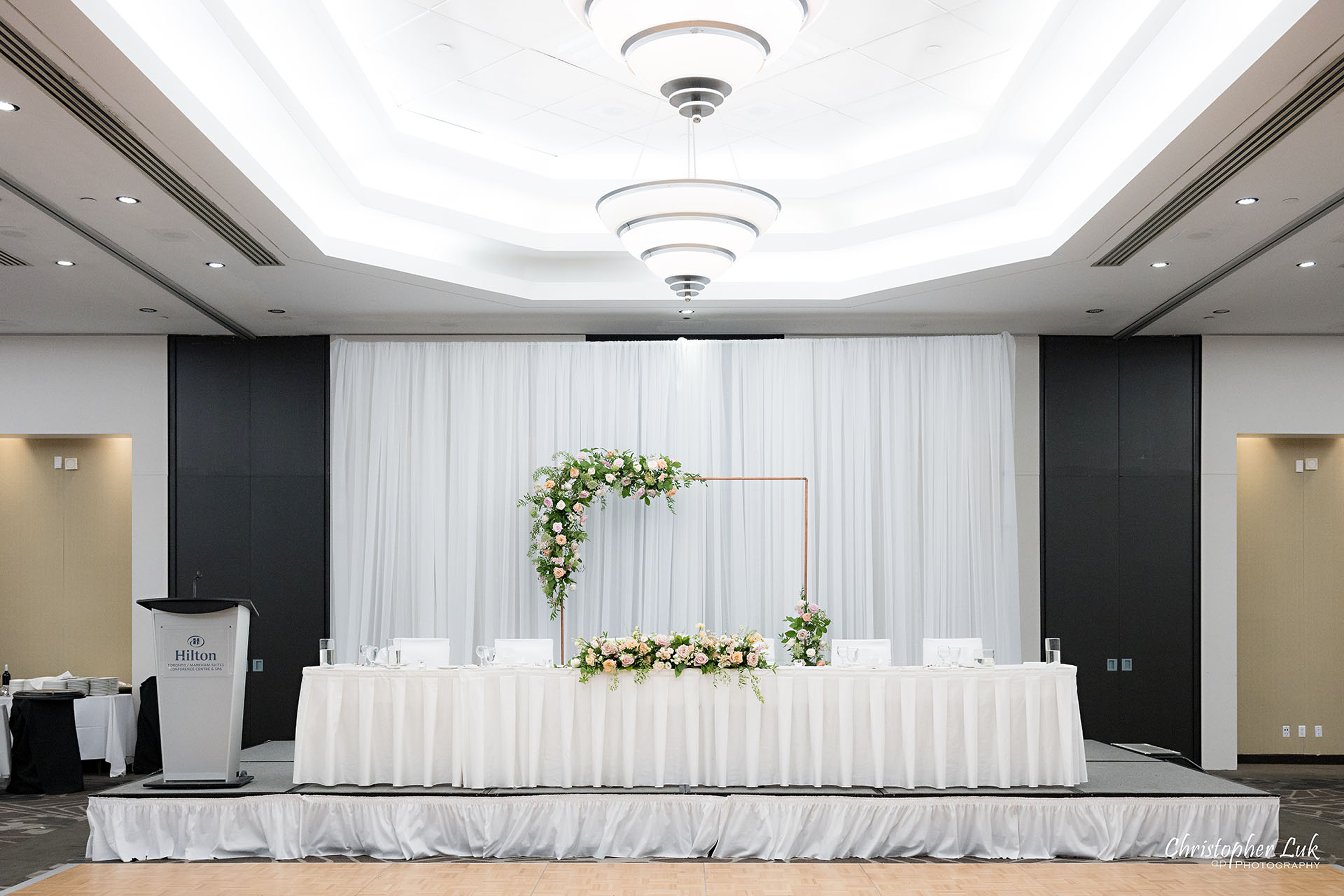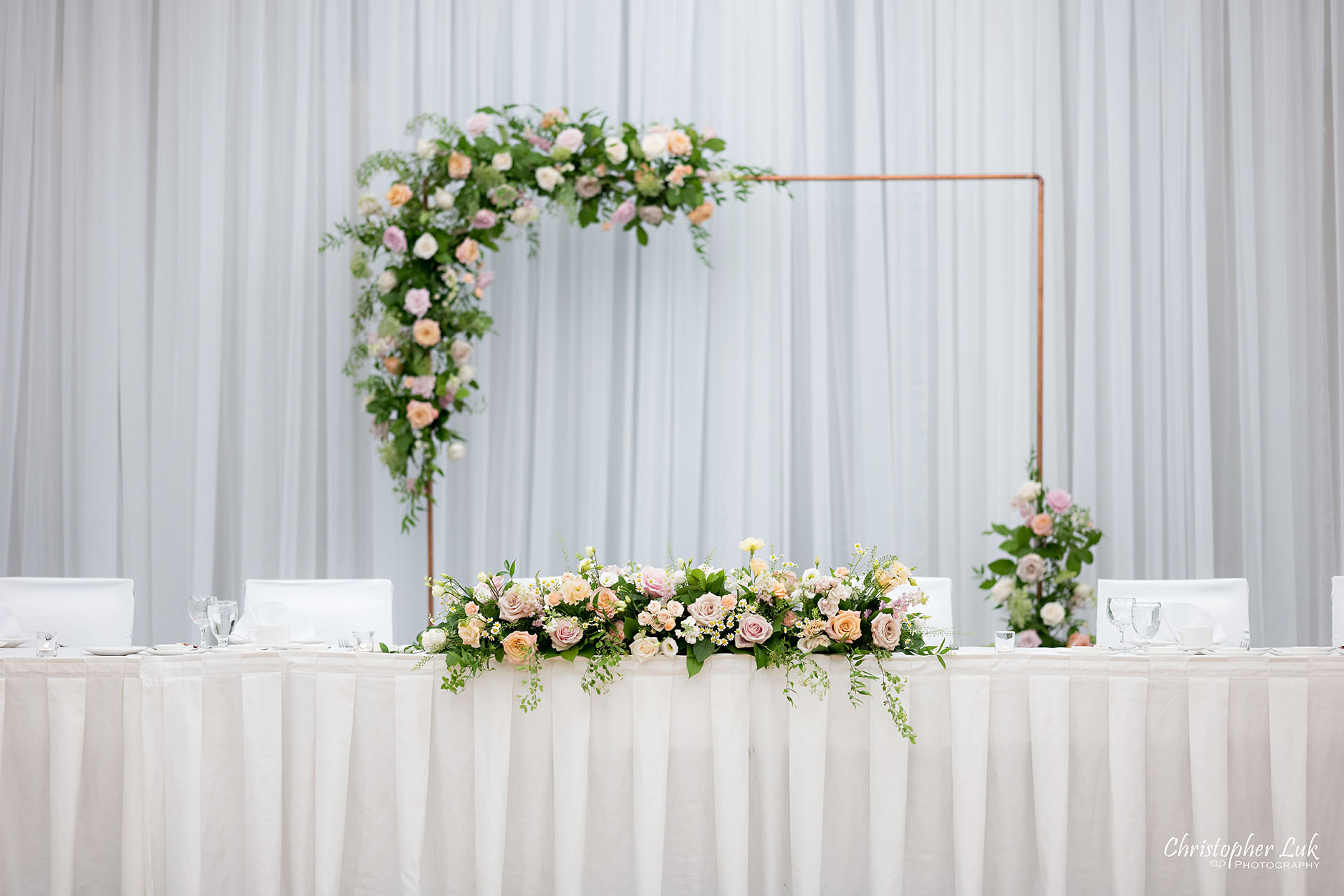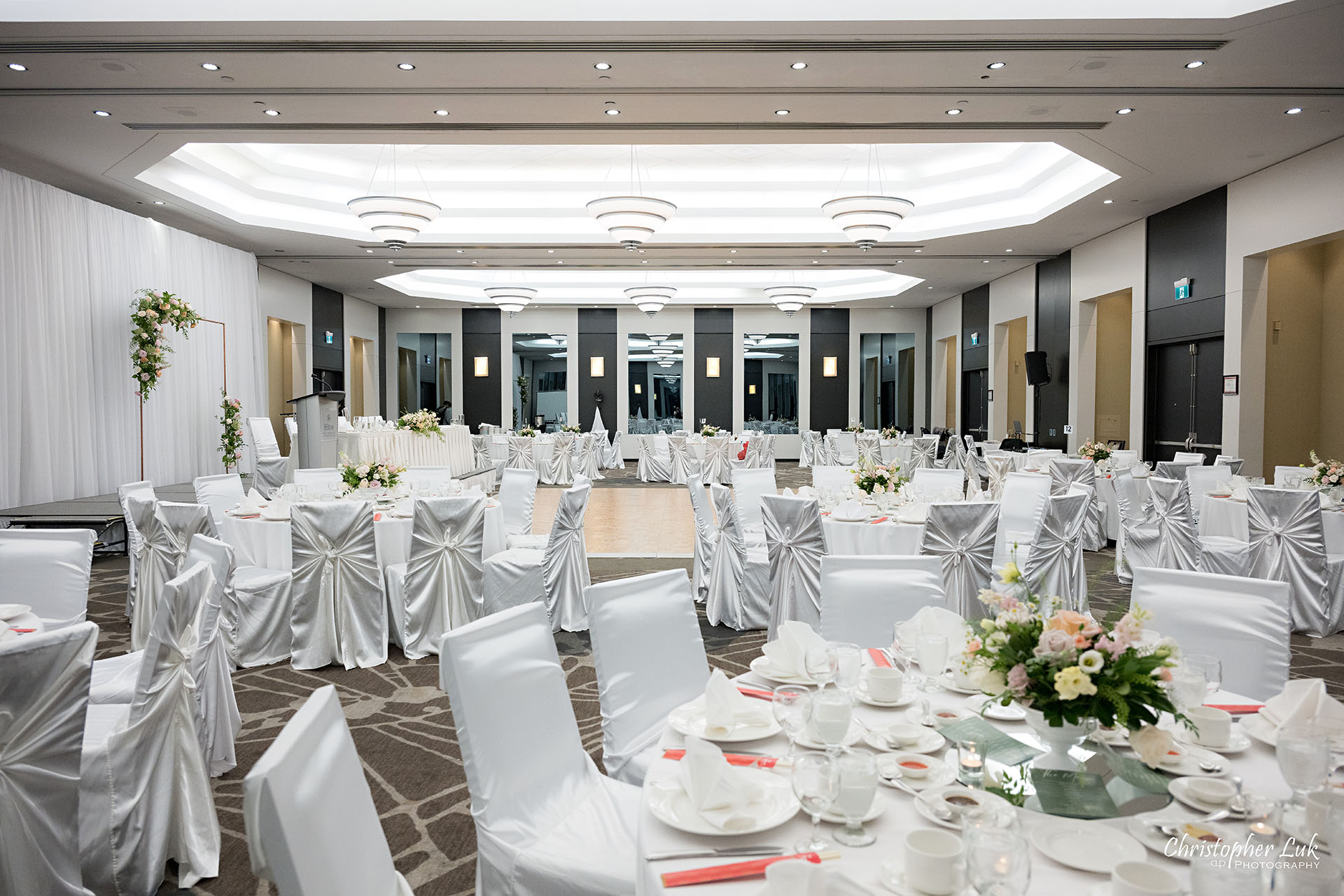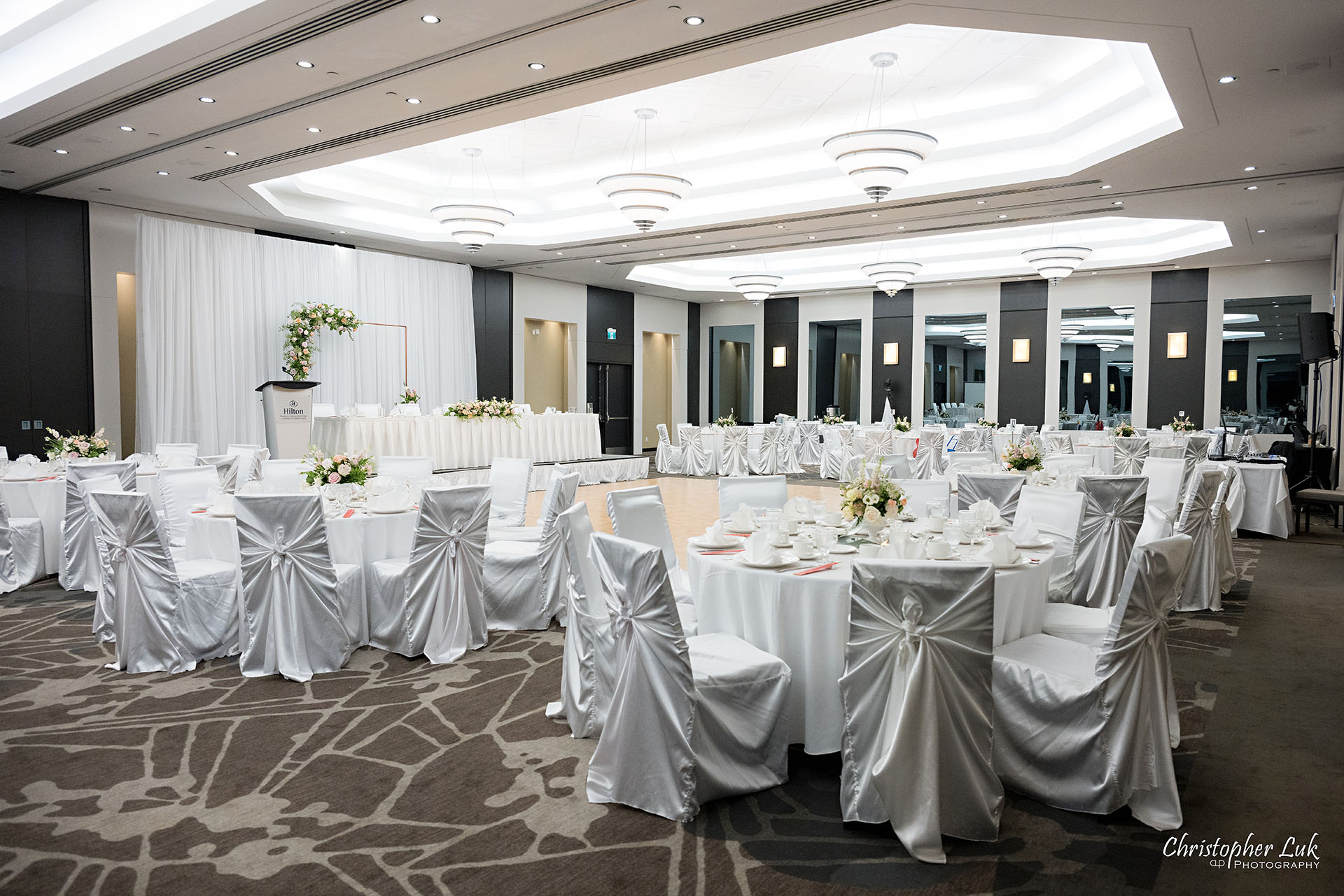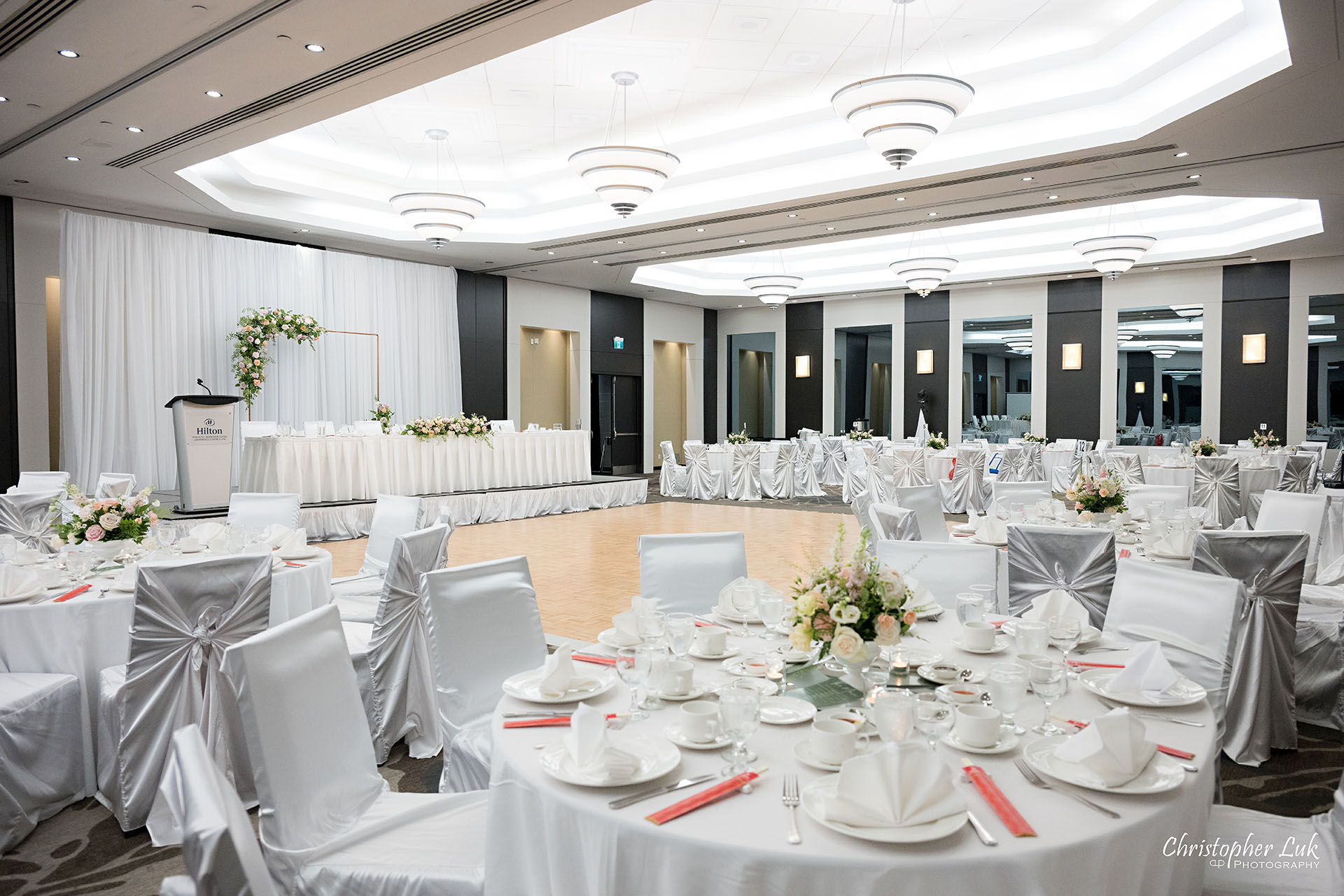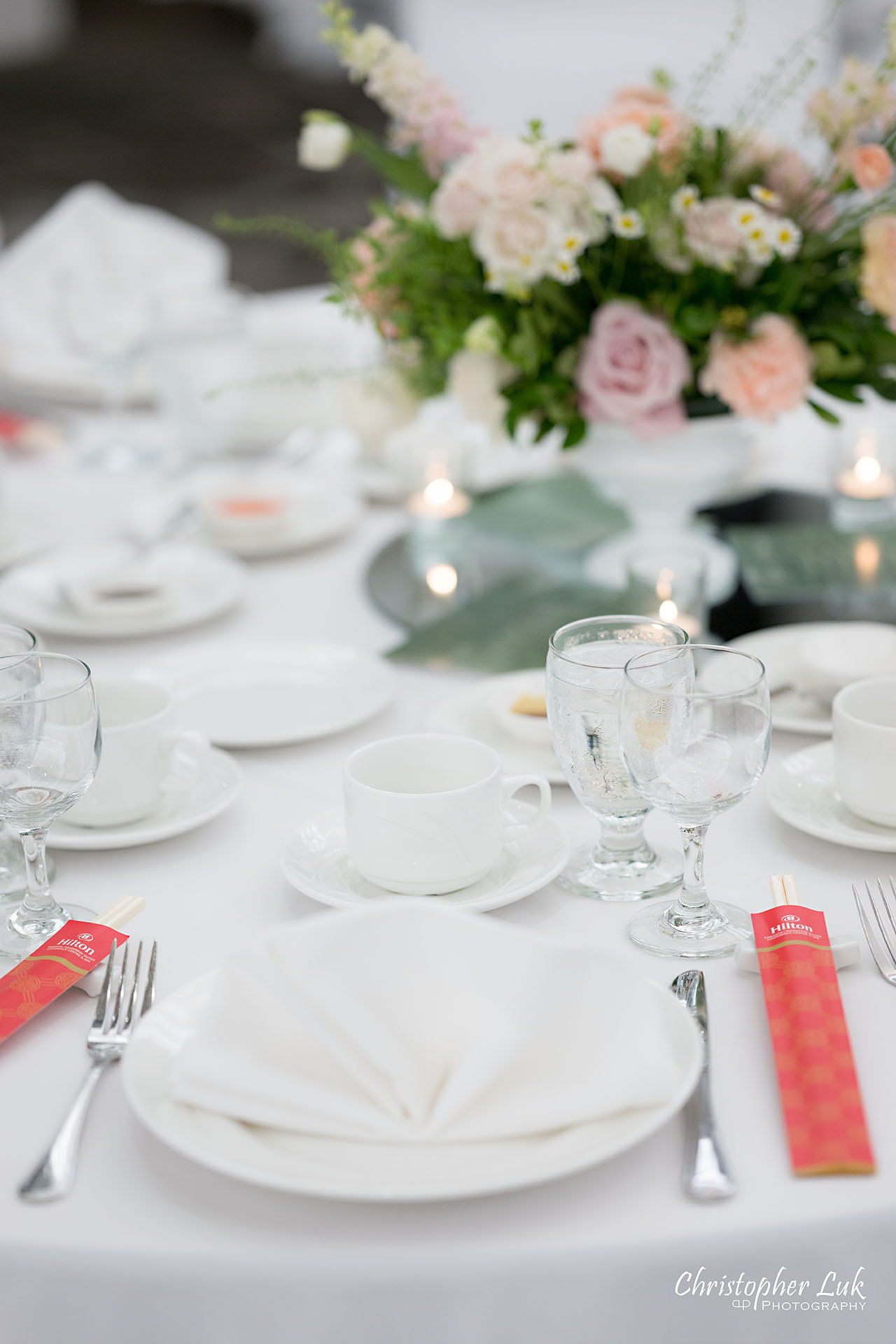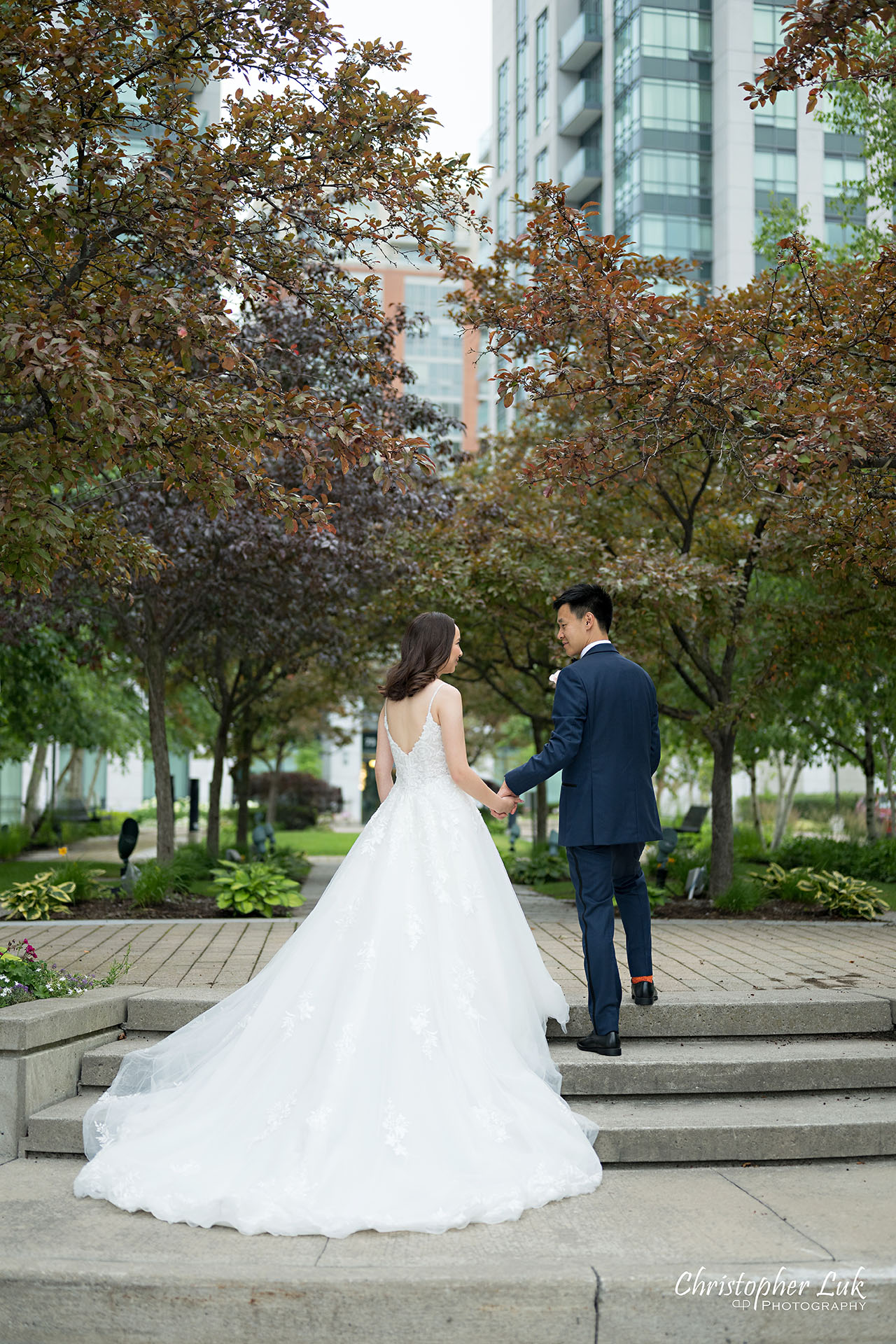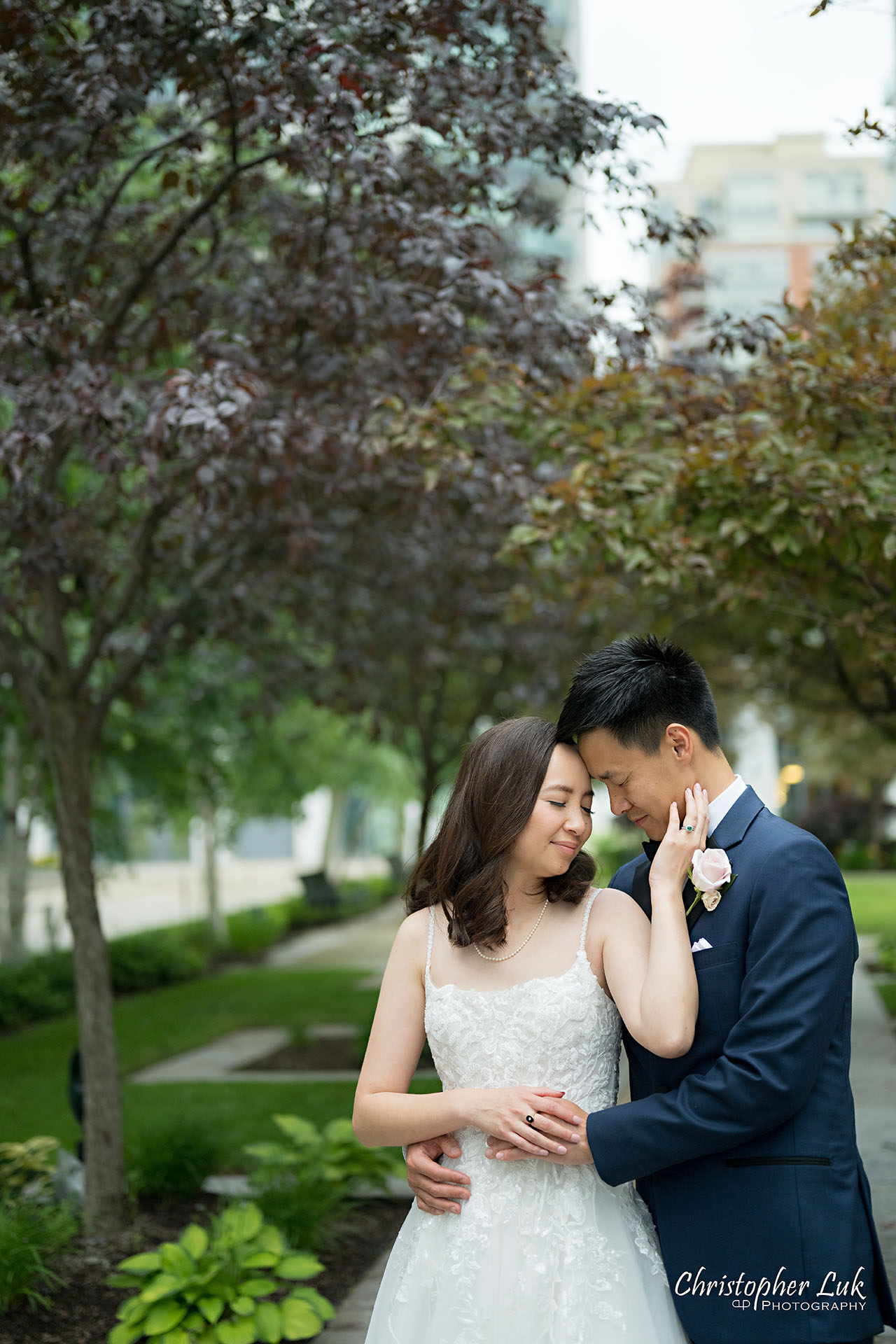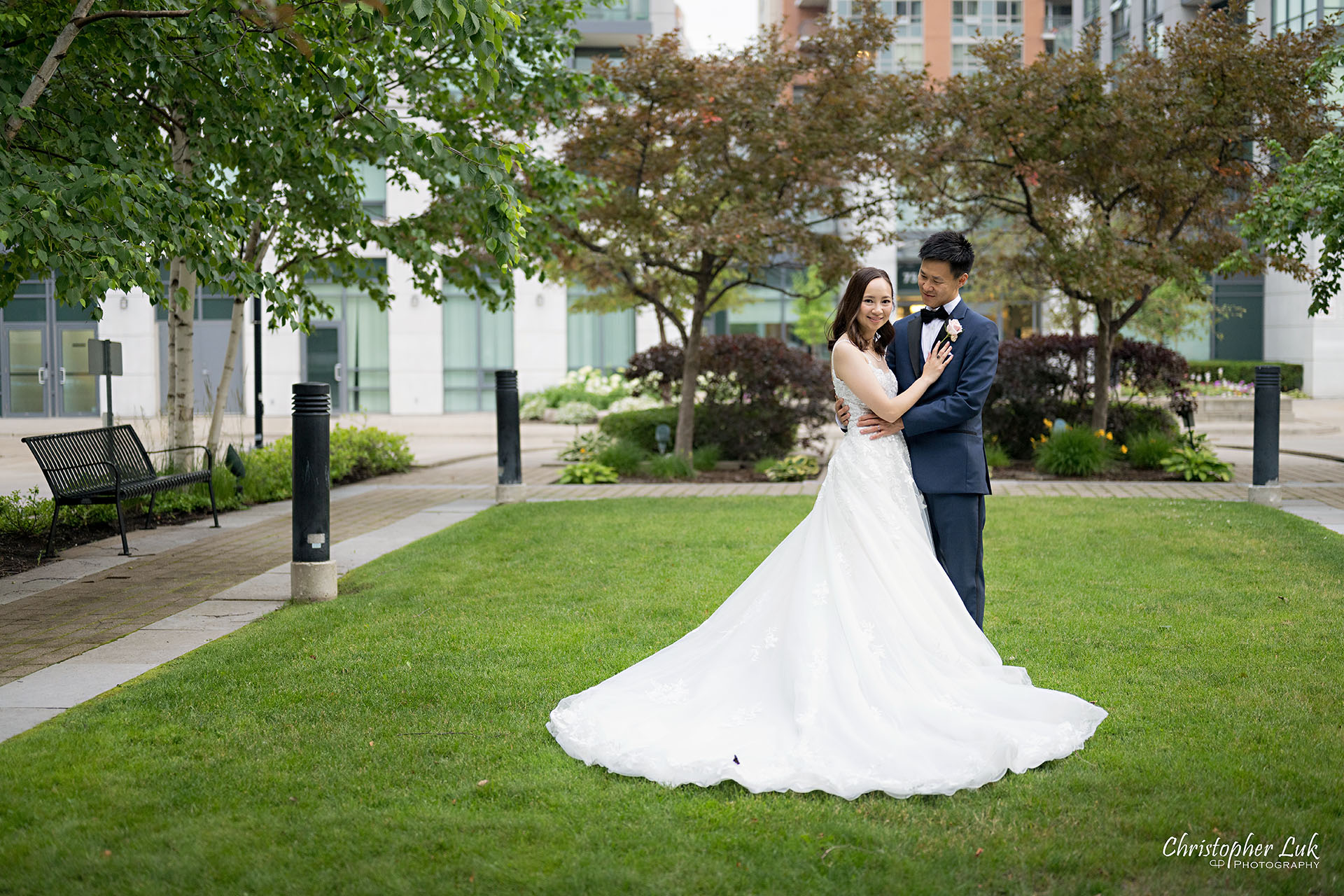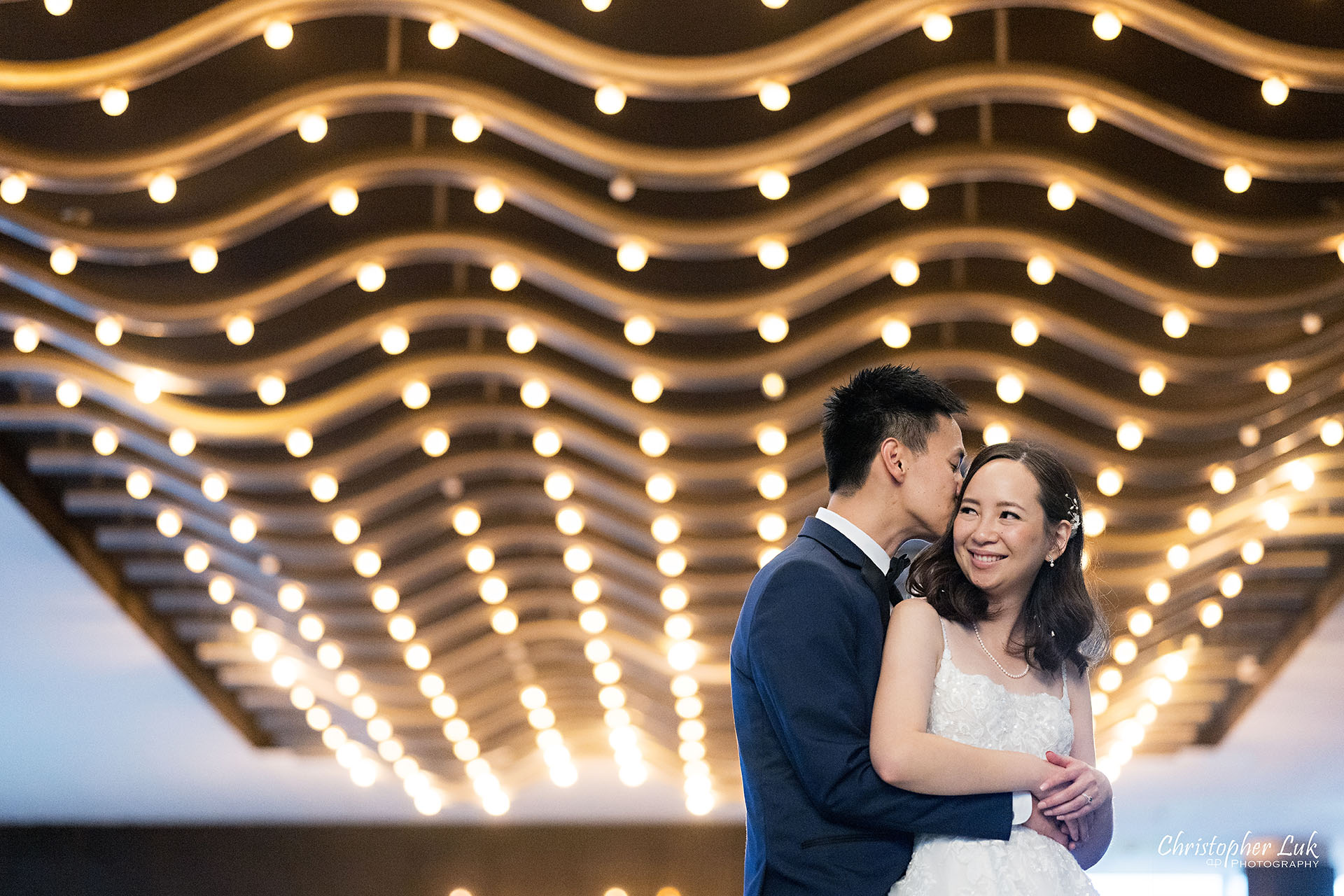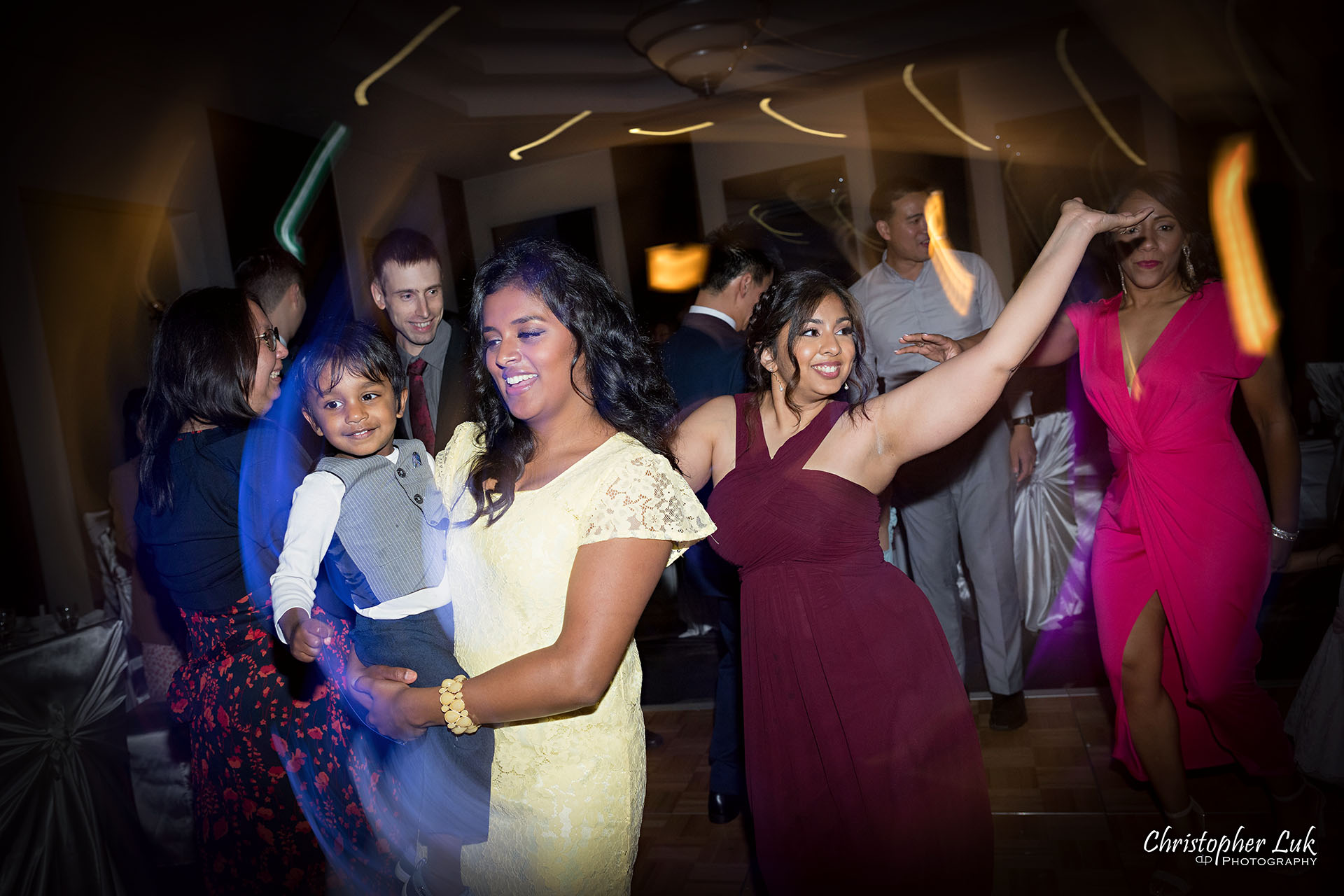 Photographer: Christopher Luk: Toronto Wedding Photographer
Wedding Ceremony Venue: Butternut Room and Holly Room at Hilton Toronto Markham Suites Hotel Conference Centre and Spa
Wedding Reception Venue: Markham Ballroom at Hilton Toronto Markham Suites Hotel Conference Centre and Spa
Chinese Multi-Course Dinner Catering: Harvey Tam of Rovey Chinese Catering and Banquet Service Group Inc
Makeup Artist and Hair Stylist: Rhia Amio of Artistrhi
Florals and Decor: Jenny Hong and Samuel Yeung of Floret
Wedding Officiant: Linda Wong
DJ: Charles Sy of 3 Owls Entertainment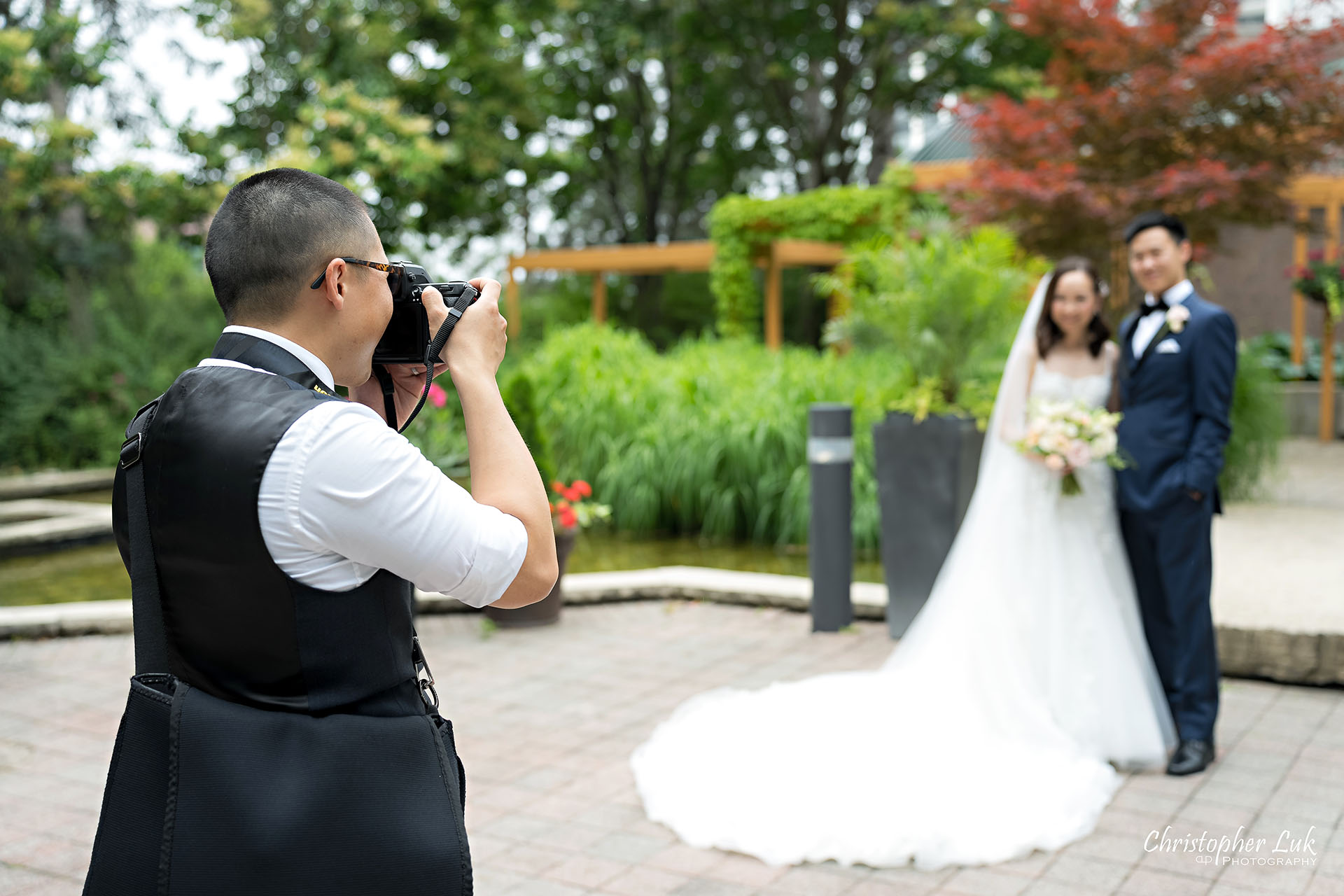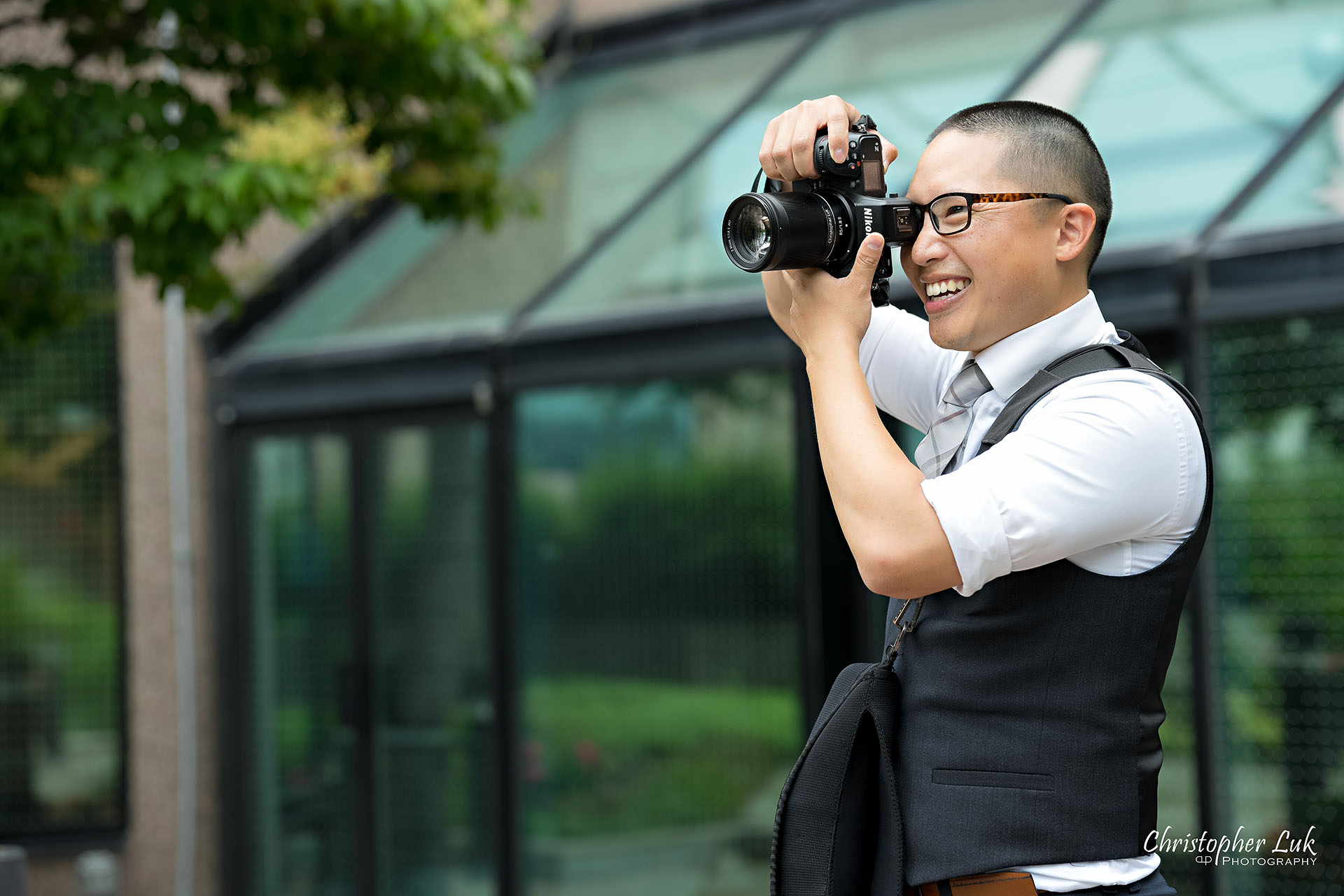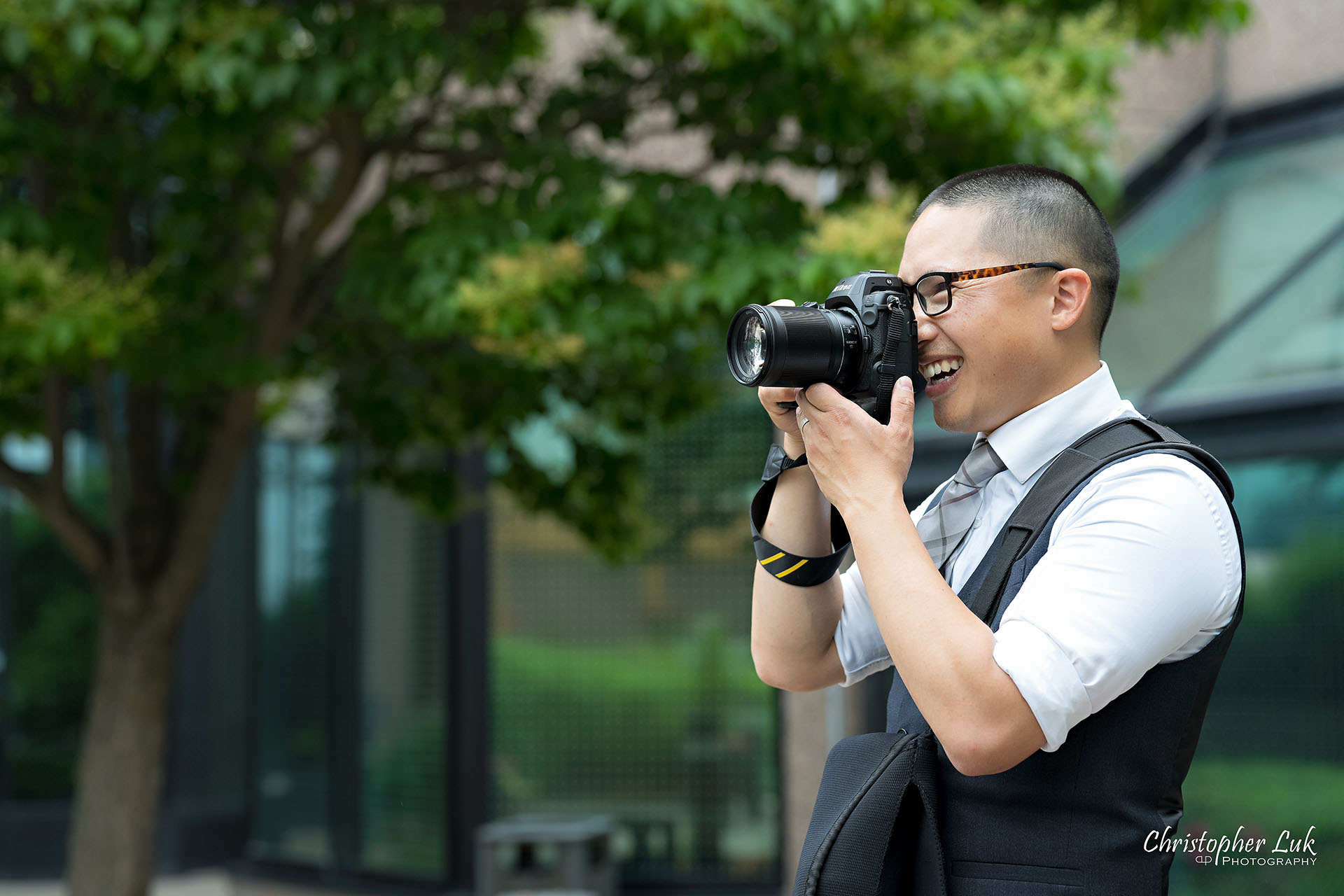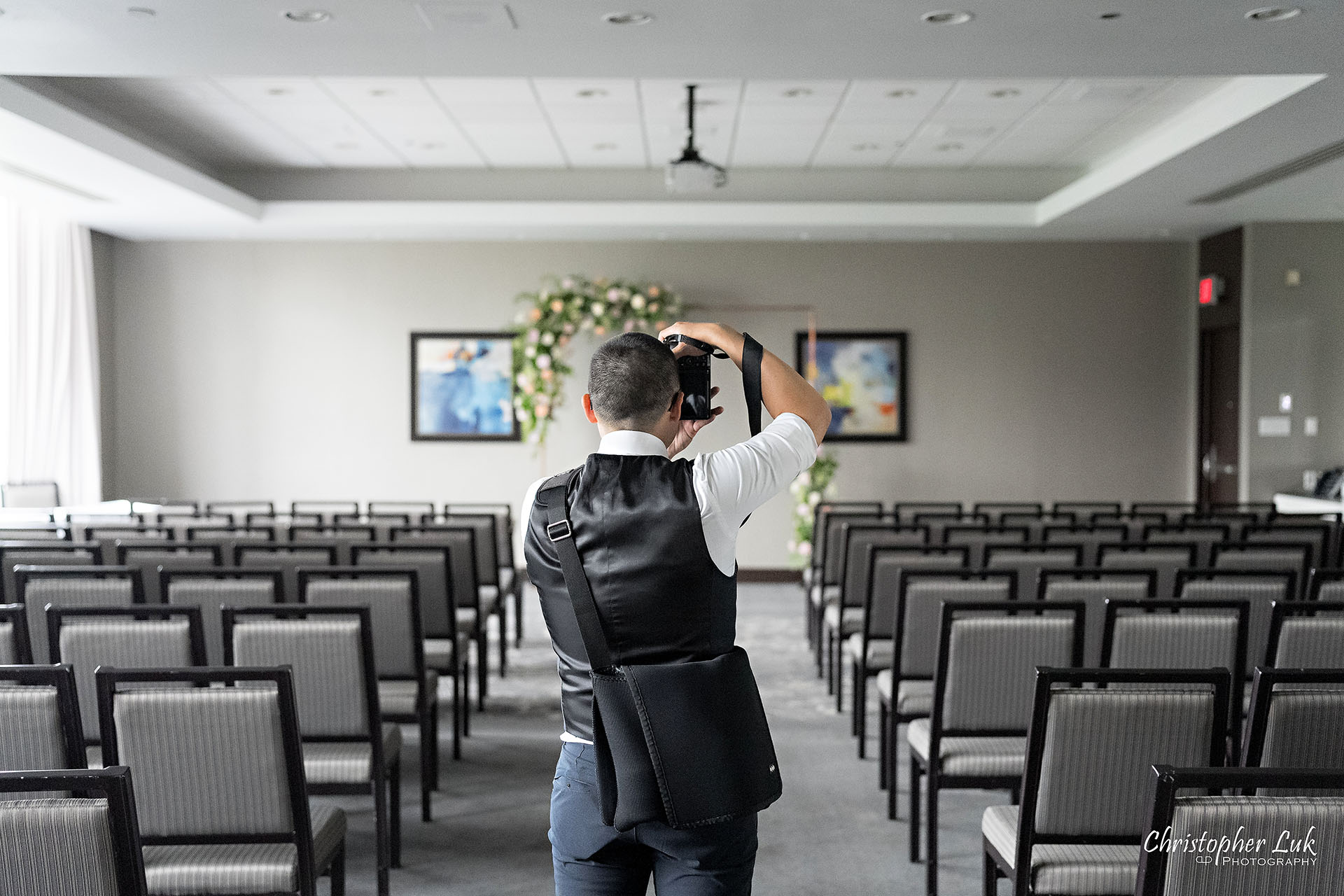 SEE MORE: Christopher Luk Photography Weddings
SEE MORE: Christopher Luk Photography Events
SEE MORE: Christopher Luk Photography Family Sessions