So much amazingness happened on Yanto and Jon's wedding day that there isn't enough nearly space here for me to share everything with you!
One of my personal highlights was their First Look! While we were 'setting the scene', a nearby older couple asked us what we were up to. We told them, "We're giving the bride and groom some time to privately see each other before their wedding ceremony starts." They responded saying that they've never heard of something like this or seen anything like this before, especially considering how untraditional the concept is. Now, everything was ready, Yanto slowly walked towards Jon, he could hear her footsteps behind him, the anticipation mounted and … it was a truly amazing moment! :) The older couple tightly held each other's hands, the woman teared up, and eventually she exclaimed, "That was so beautiful! You are both so lovely! I wish that we did this!"
Aw … :)
After their ceremony, their guests enjoyed a sushi bar, hors d'oeuvres, and an iPad photo booth! Plus, they all got to take home some chocolate chip pancake mix (which was delicious, by the way!) and artwork of themselves drawn by a caricature artist. At sunset, I had the opportunity to take the both of them out for a few photographs at 'golden hour'. When we returned, the evening was filled with tear-jerking speeches and fun participatory games including a scavenger hunt and musical chairs! Best of all was the memorable surprise fireworks display at the end of the night!
Interesting Fact: Yanto and Jon's high school graduation prom was held at the Manor and together they won the title of prom queen and prom king! This time, they totally rocked their "first dance"! Congratulations, Yanto and Jon :)
P.S. It's always nice to have a bit of a reunion and catch up with old friends! Darrick (as in Joy and Darrick) was Jon's best man!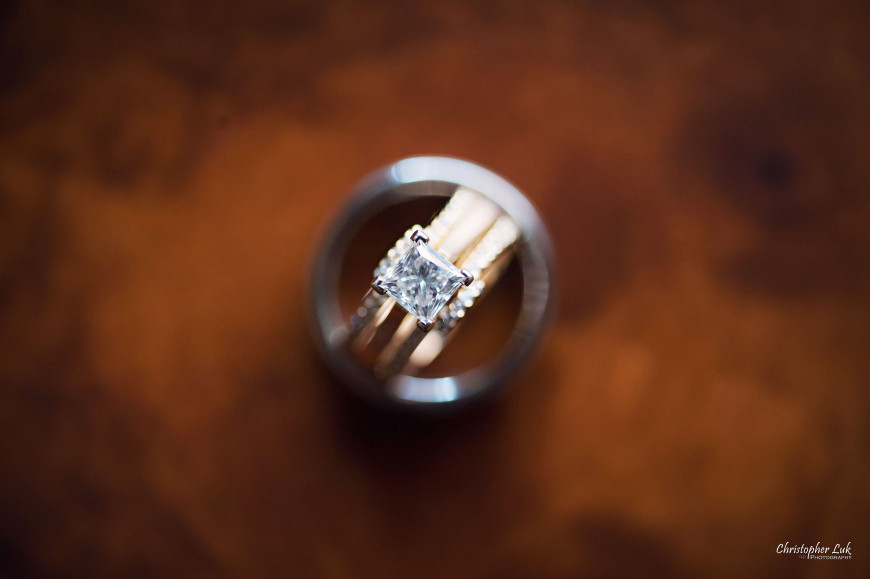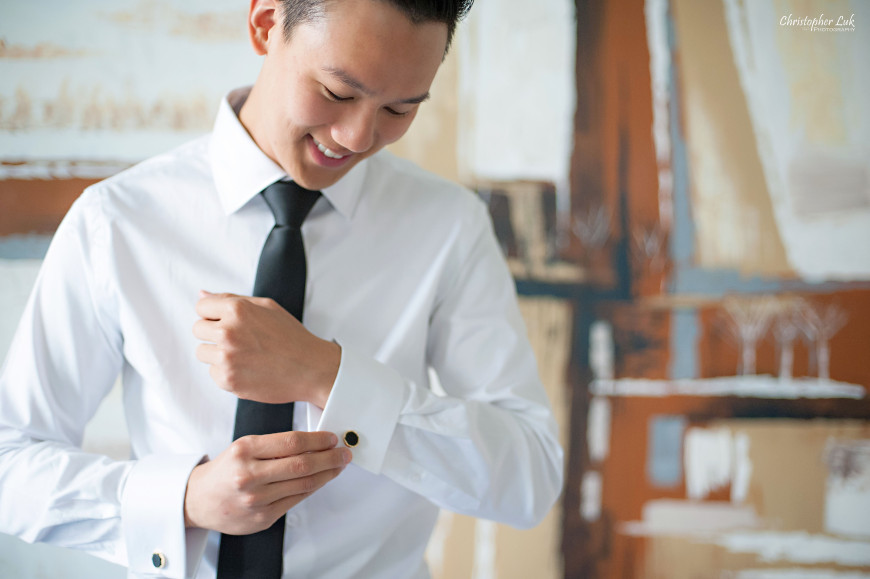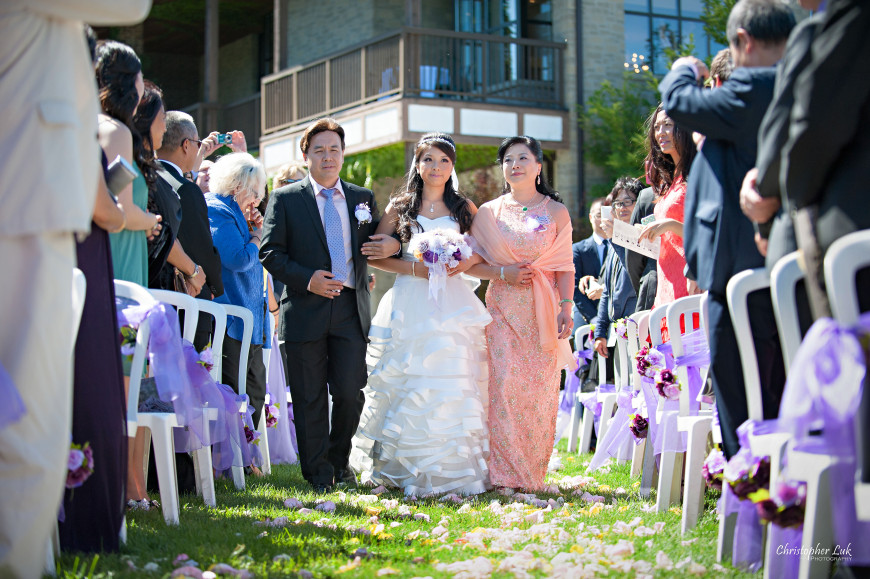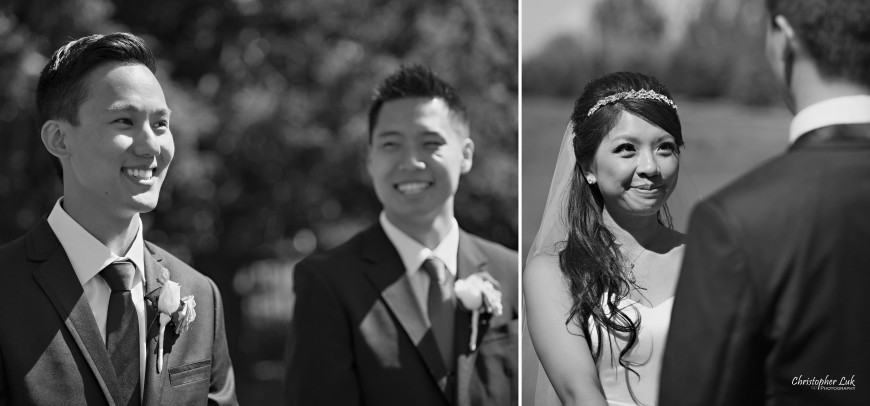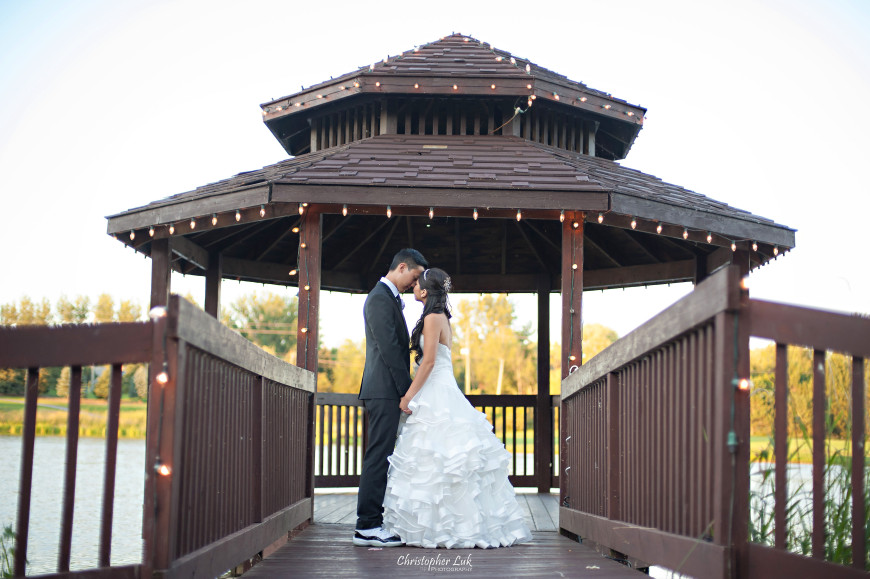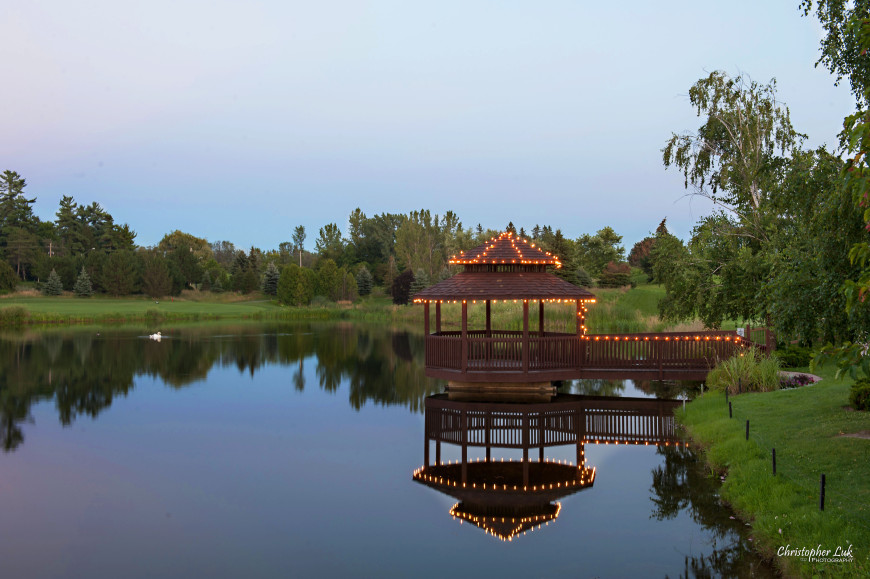 Photographers: Christopher Luk (Glendon Tang)
Ceremony and Reception Venue: The Manor Event Venue By Peter and Paul's in Kettleby (King City), Ontario
(The Alexander Room / Carrying Place Golf & Country Club)
Cinematographers / Videographers: William, Wilson, and Gary of Stories Worth Sharing
Make Up Artist / Hair Stylist / Decor / Stationary / Bridesmaids Dresses: Joyce Wedding Services of Richmond Hill, Ontario
Caricature Artist: Michael McDonnell at www.michaelmcdonnell.ca or info@michaelmcdonnell.ca
Sushi Chef: Motoaki Aoki of Mye Japanese Restaurant in Oakville, Ontario
French Macarons: Fiona Man of MANcarons
Engagement Session: Yanto and Jon's Autumn / Fall Engagement Session in Markham, Ontario
SEE MORE: Christopher Luk Photography Weddings at The Manor Event Venue By Peter and Paul's in Kettleby
SEE MORE: Christopher Luk Photography Weddings