Katelyn went out for fun girls' night with Nick's mother and sisters. Once the women were out of the house, the men quickly went to work, setting up a few thousand rose petals, over 250 stringed light bulbs, and about 300 candles!
After dinner, the ladies drove Katelyn home, and as she entered the front door, a trail of tea light candles guided her down the hallway. When she entered the house, the first station had a sign that said "Katelyn … ". As she turned the corner, a series of memorable photographs from their time together were displayed with the word: "Will …". The next station had more images of their adventures together and read: "You …".
Nick waited for her in the backyard, standing in front of a letter marquee that finished the journey with: "Marry Me". The moment that she saw him, she said, "Yes", and ran to him with a big hug! Nick responded with, "But I haven't even asked you yet!" It was pretty adorable. He shared his heart with her, got down on one knee, and she said, "Yes" again! :)
After a few selfies, the family gathered together in the kitchen. Nick's mother shared a beautiful and heartfelt toast welcoming Katelyn into their family and shared about how thankful she was for her, ending the evening by celebrating with some champagne.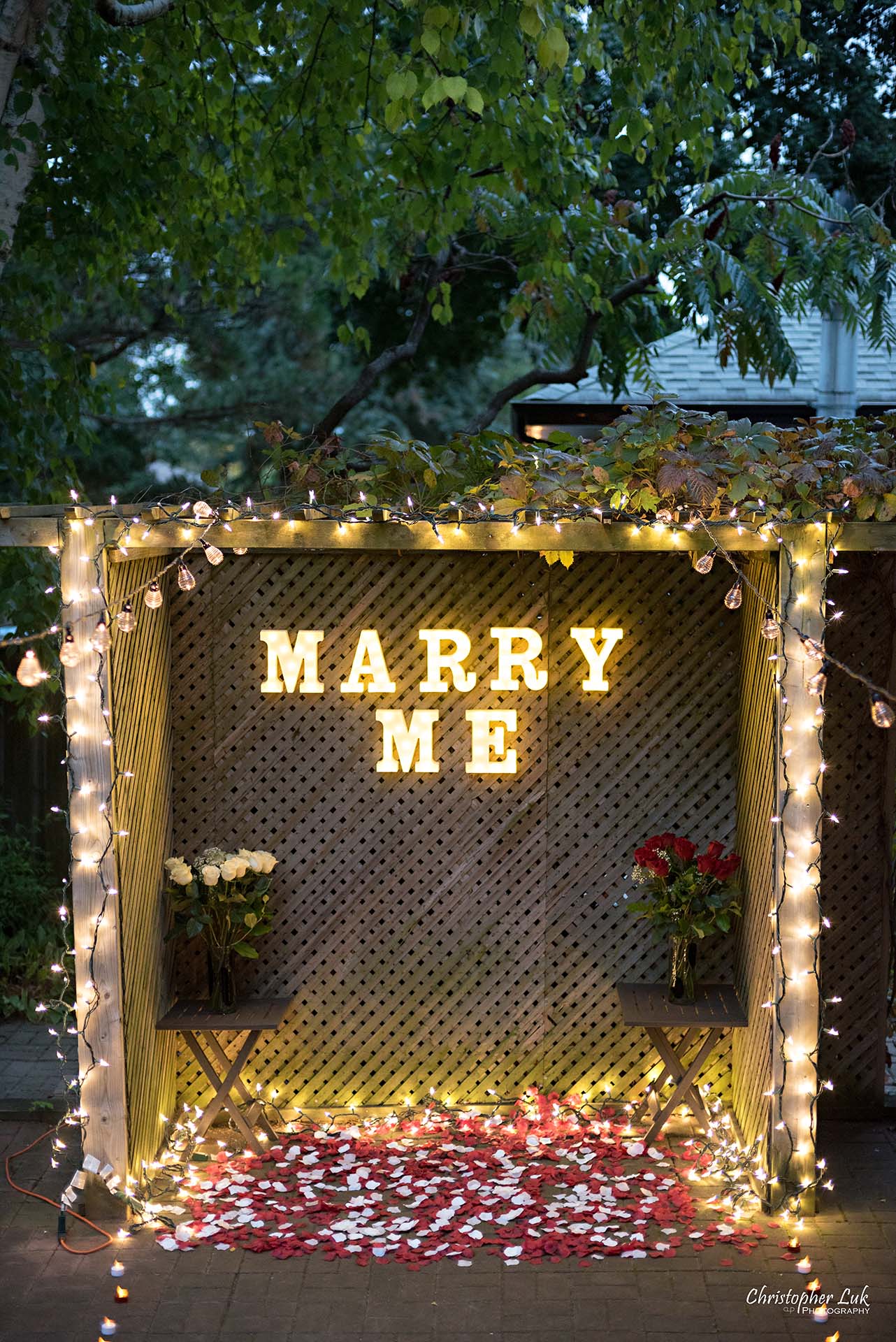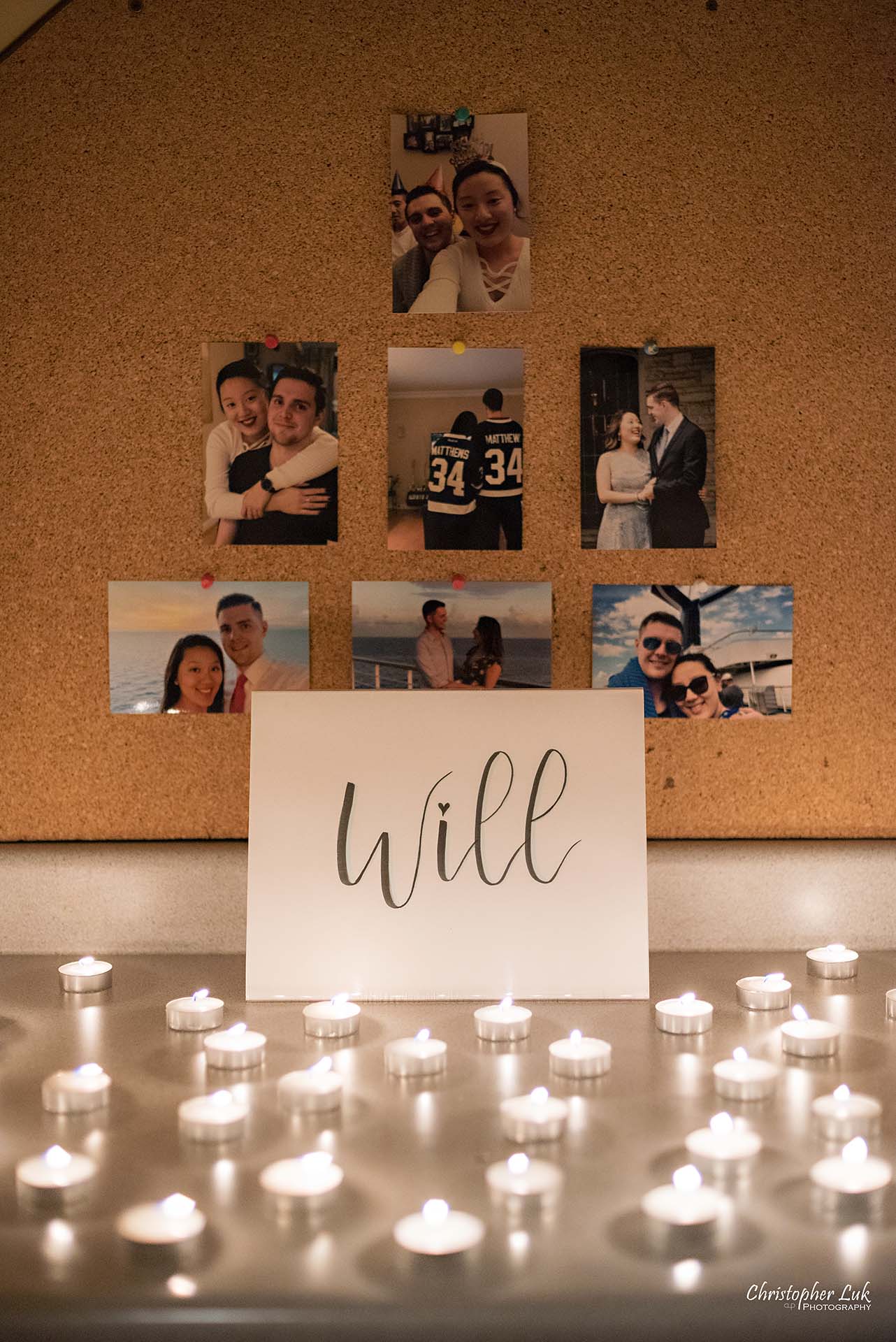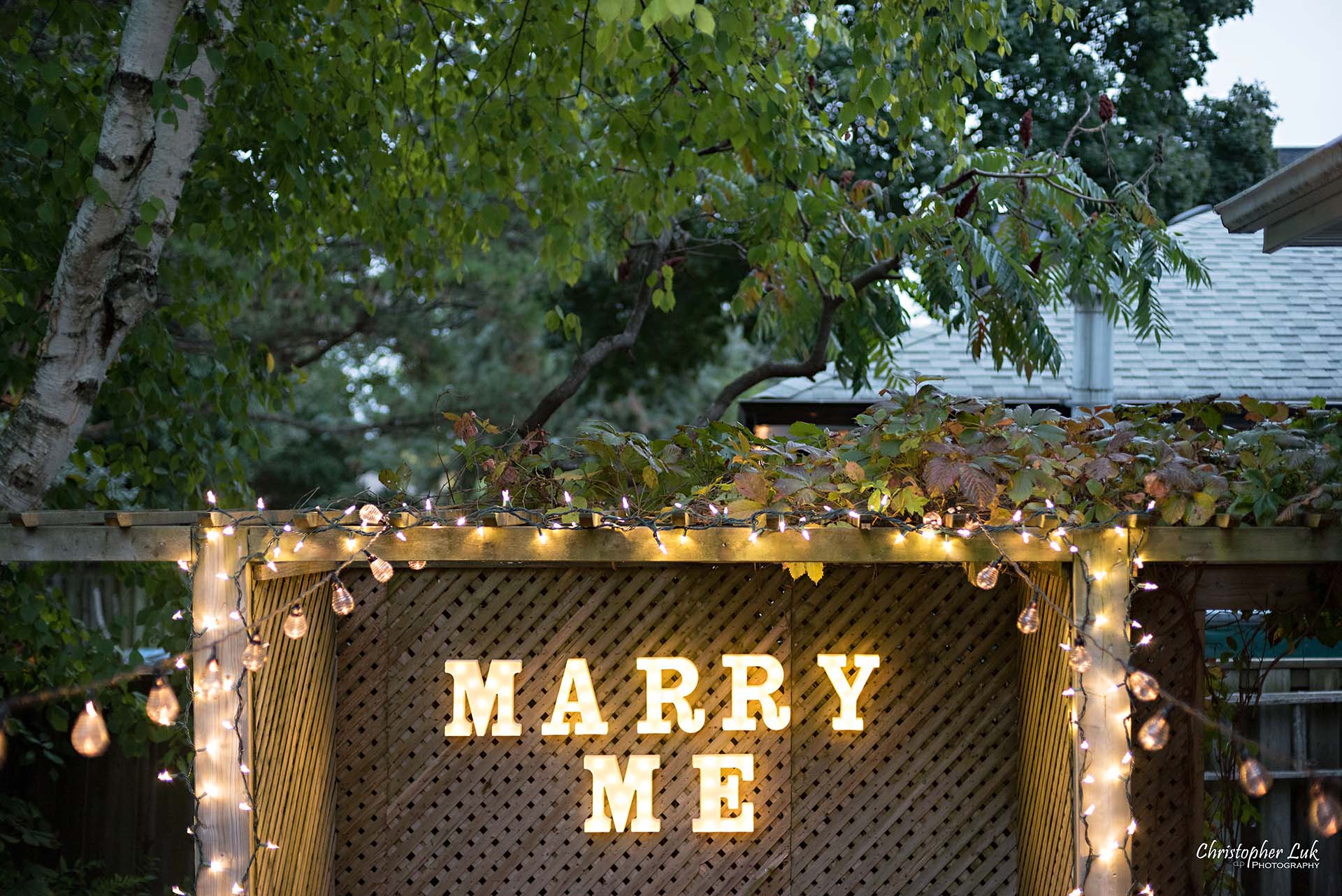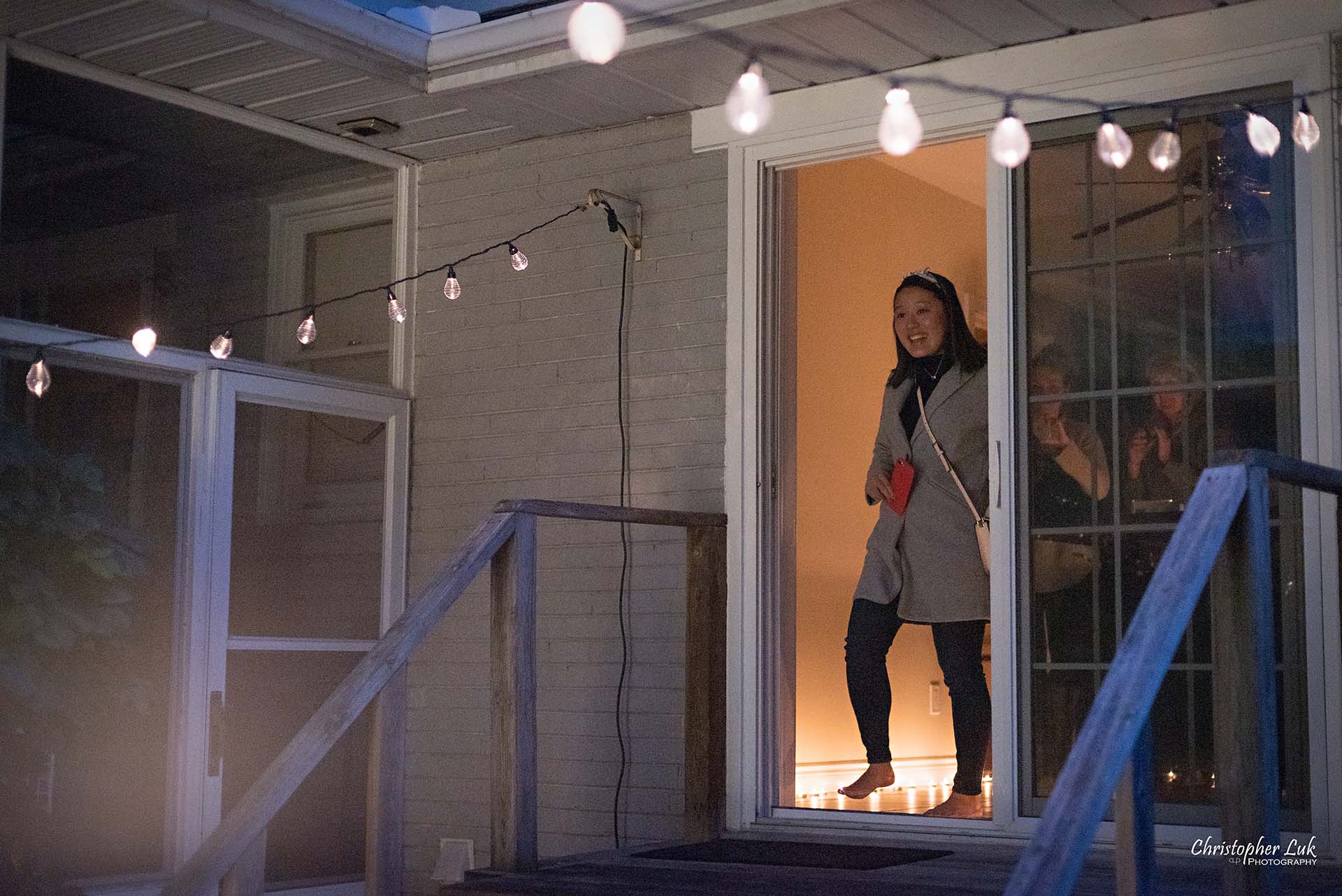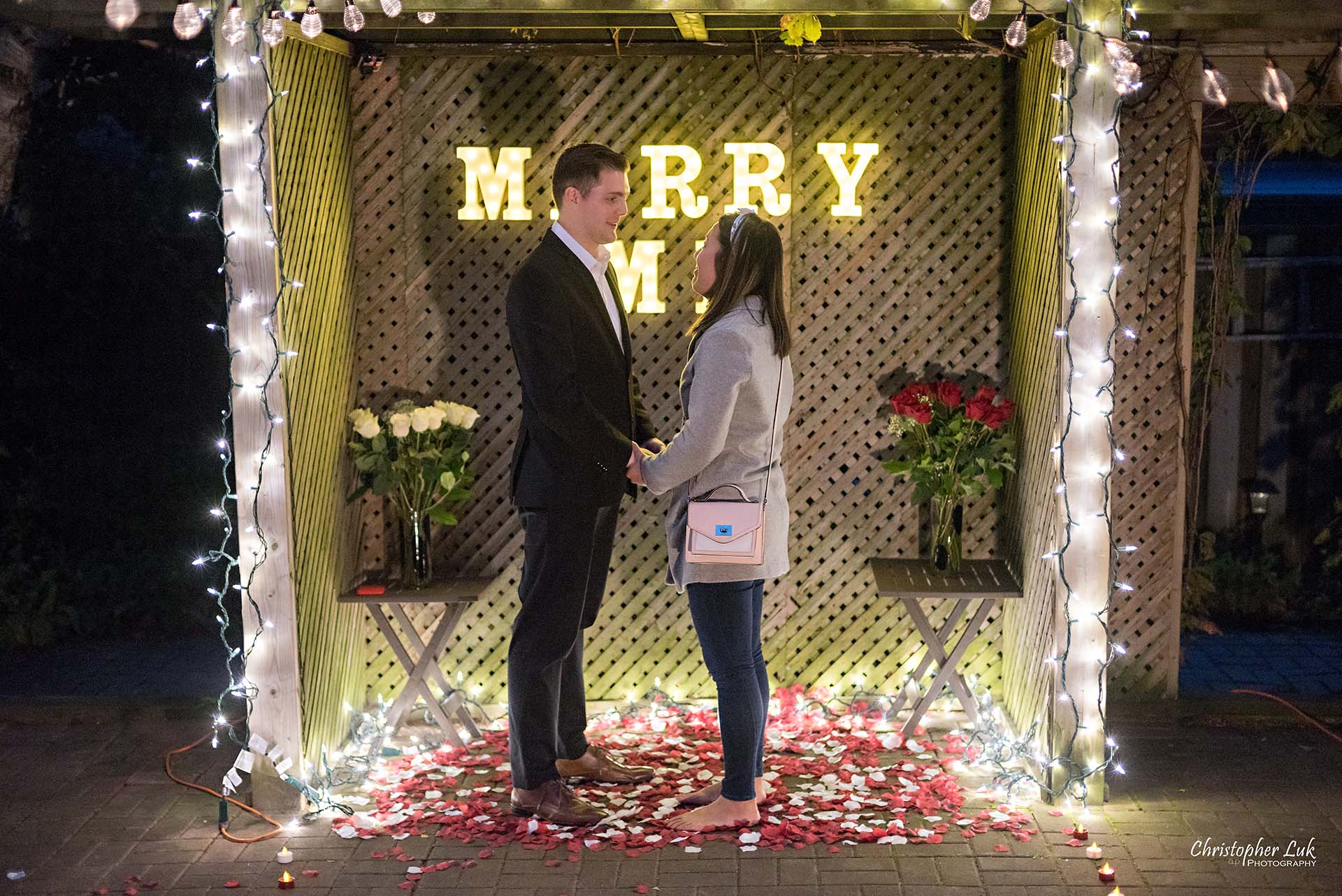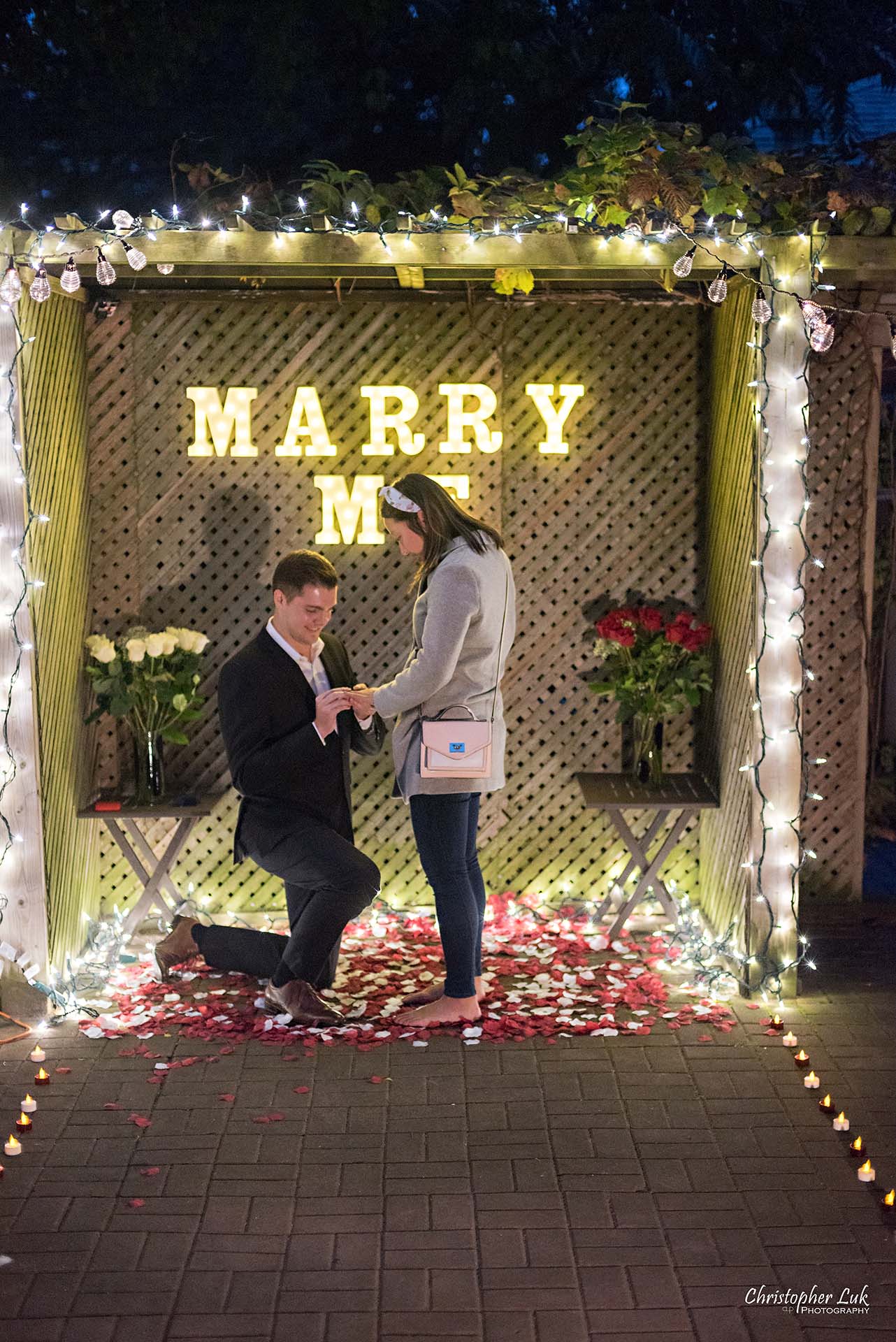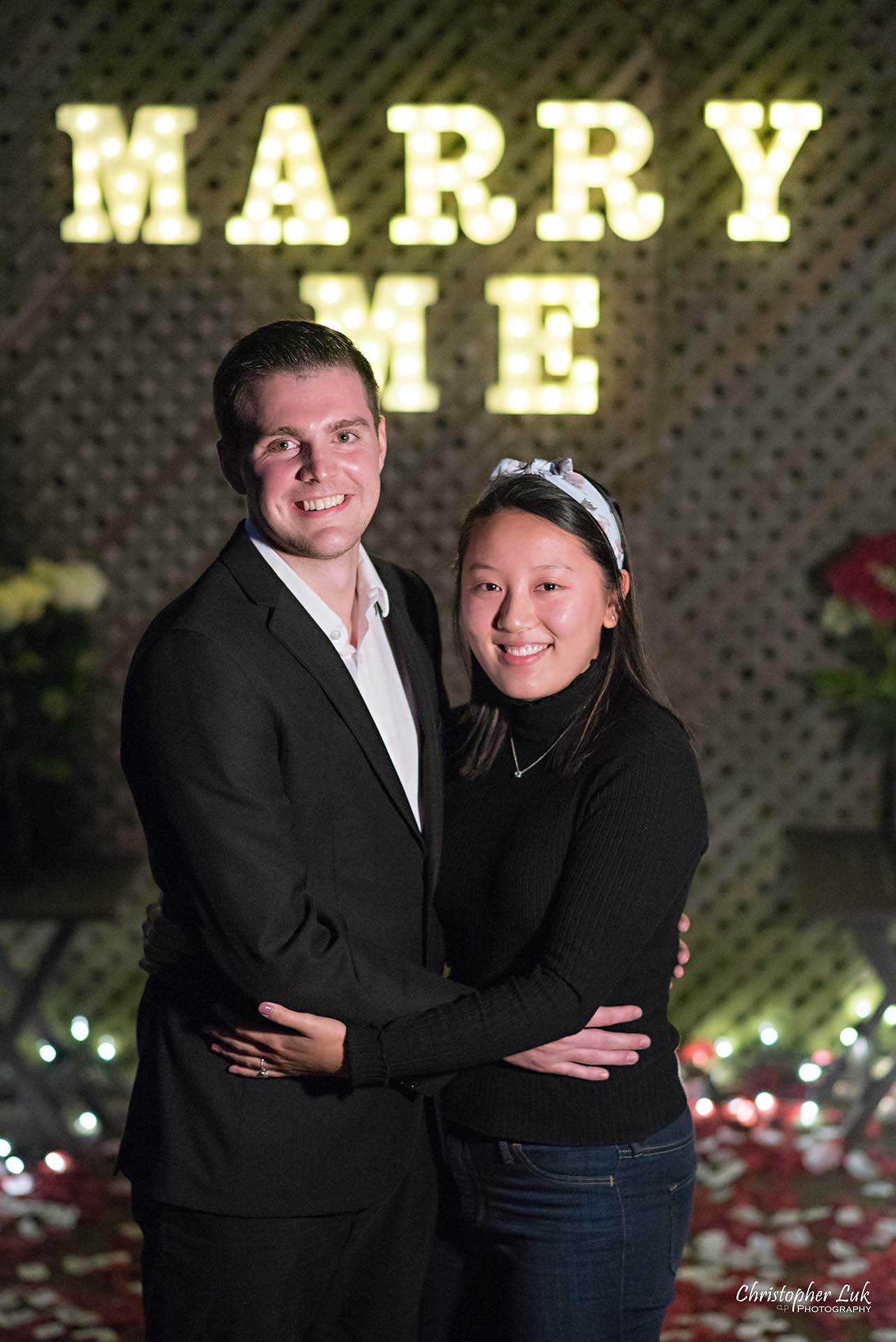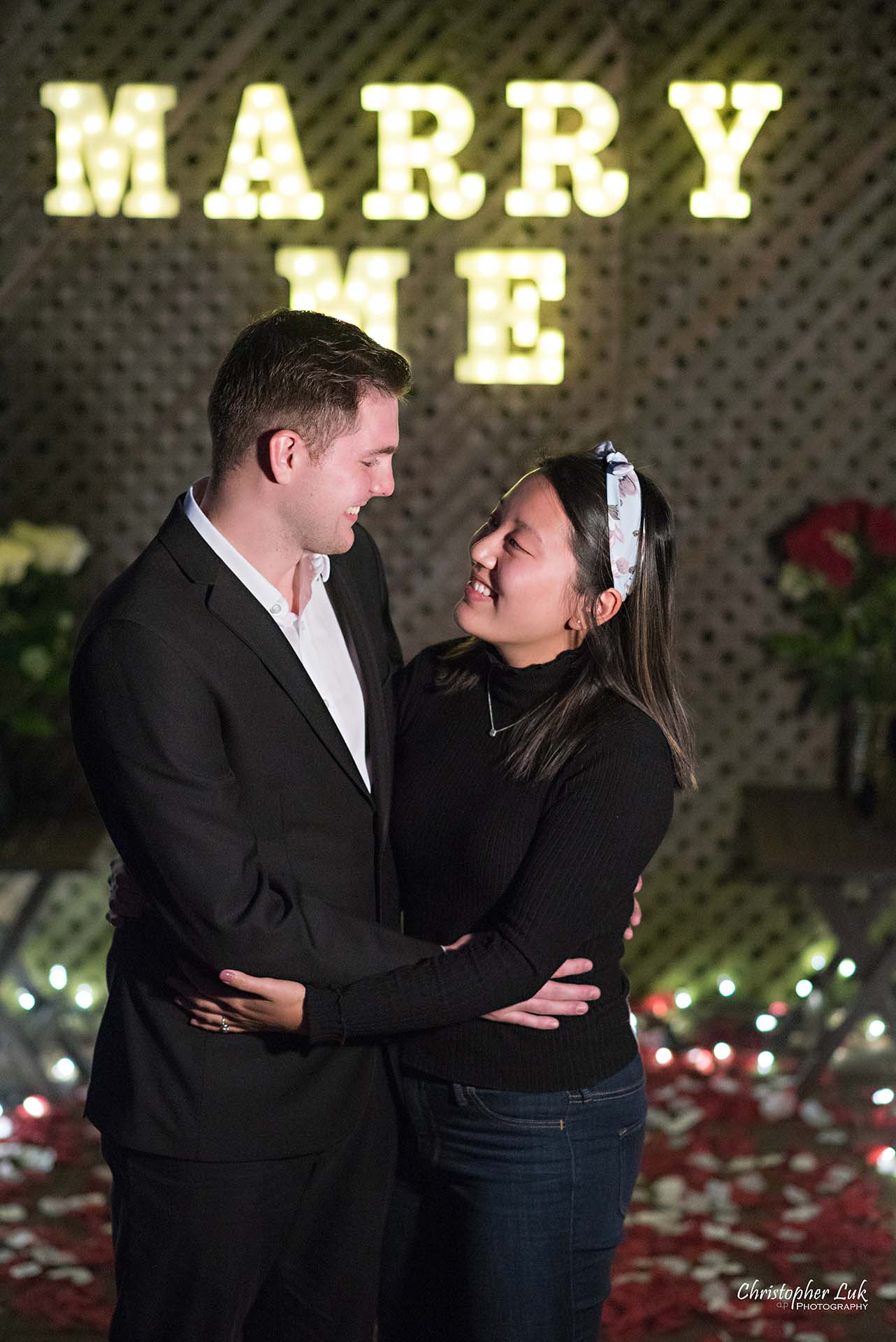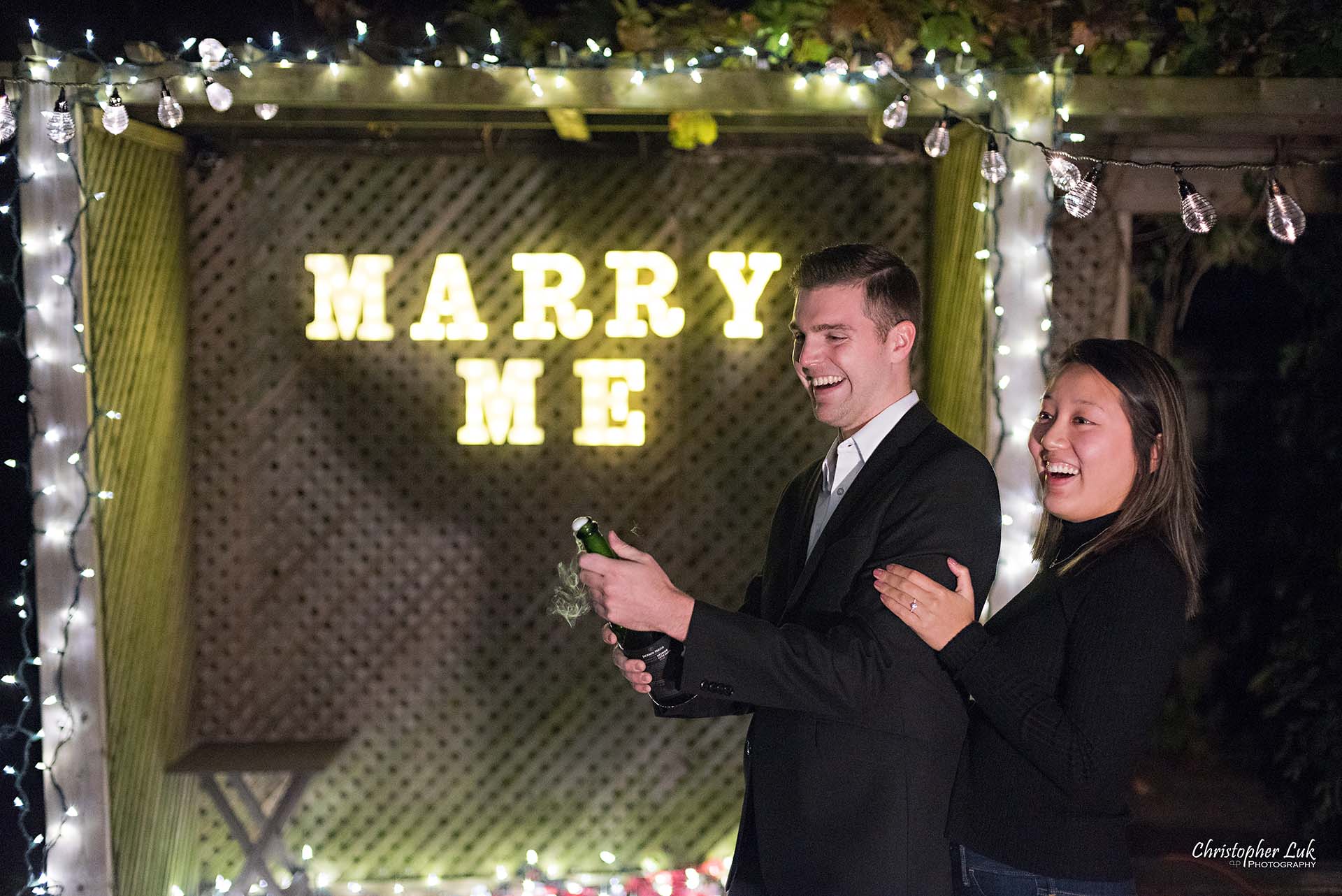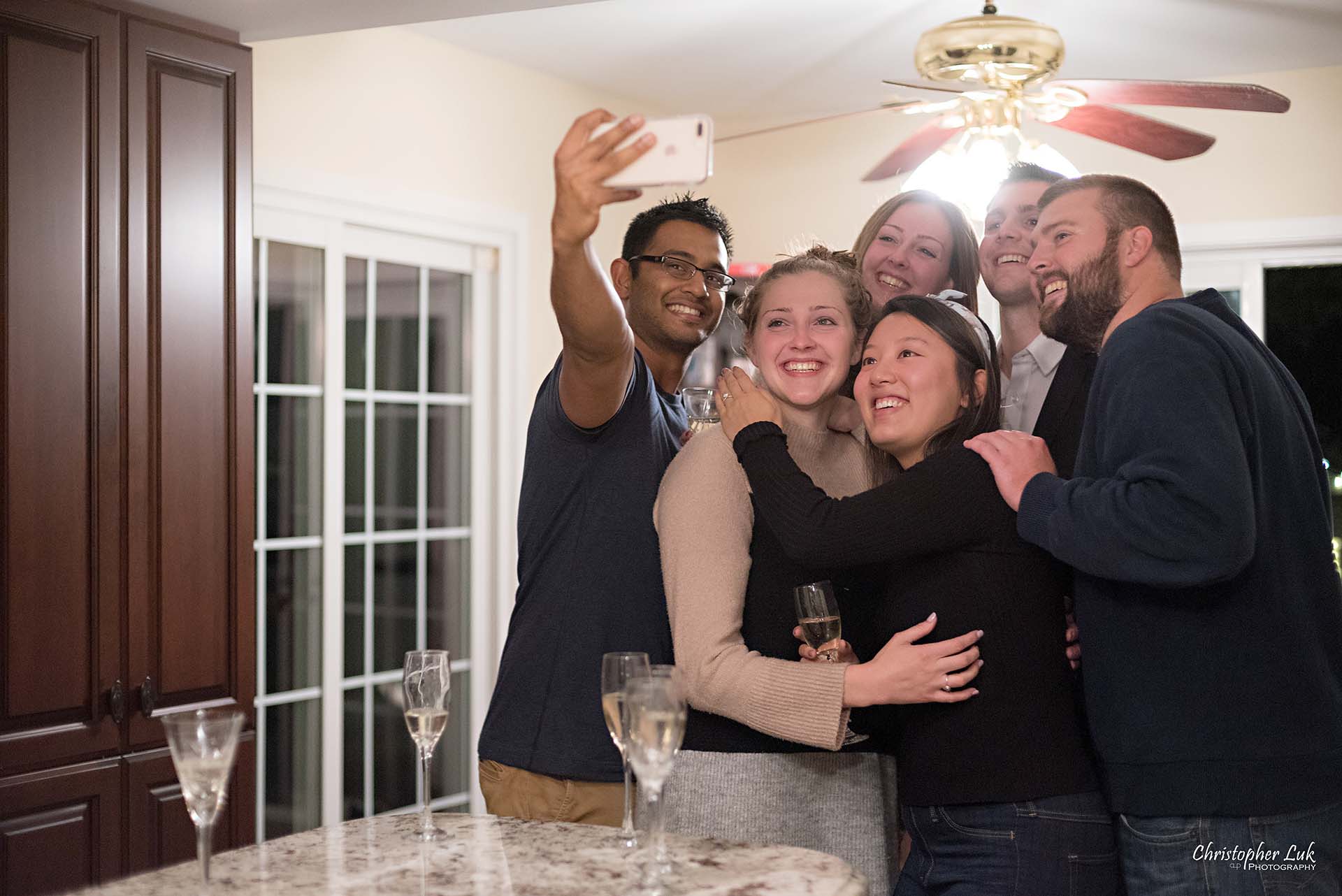 SEE MORE: Christopher Luk Photography Surprise Wedding Proposals