It was wonderful getting to know this family as they celebrated their son's first birthday! He arrived at the session with lots of energy and a big infectious smile :) I learned that he loves to play by singing "Baby Shark", crawling as fast as possible, and by talking on his toy phone.
Mom and dad were prepared with some delicious snacks to keep his energy level up. In order to enjoy them, he had to practice his excellent pincer grasp skills ;) It's been a while since I've needed to stock up on baby snacks such as star-shaped puffs in our home's pantry, so it reminded me of how great and well-loved they were by my kids too! Impressively, mom and dad even brought a few toys that were colour-coordinated with his outfit.
I'm glad that the grandparents were also able to join in the family photo session at the studio. They have been married together for 45 years! That is a truly impressive milestone. Staying together for 4 and a half decades doesn't happen on its own without intentionality – it takes a serious amount of work and commitment. It was really precious to see how they looked at each other and smiled :)
Thank you for entrusting me with this special milestone in your family's life. I'm looking forward to seeing you all continue to grow in love for one another – and for this not-so-little one to keep growing and growing and growing! Plus, I think that baby reaching out his arms and wanting to hug me was one of the best reactions to ending a family session ever!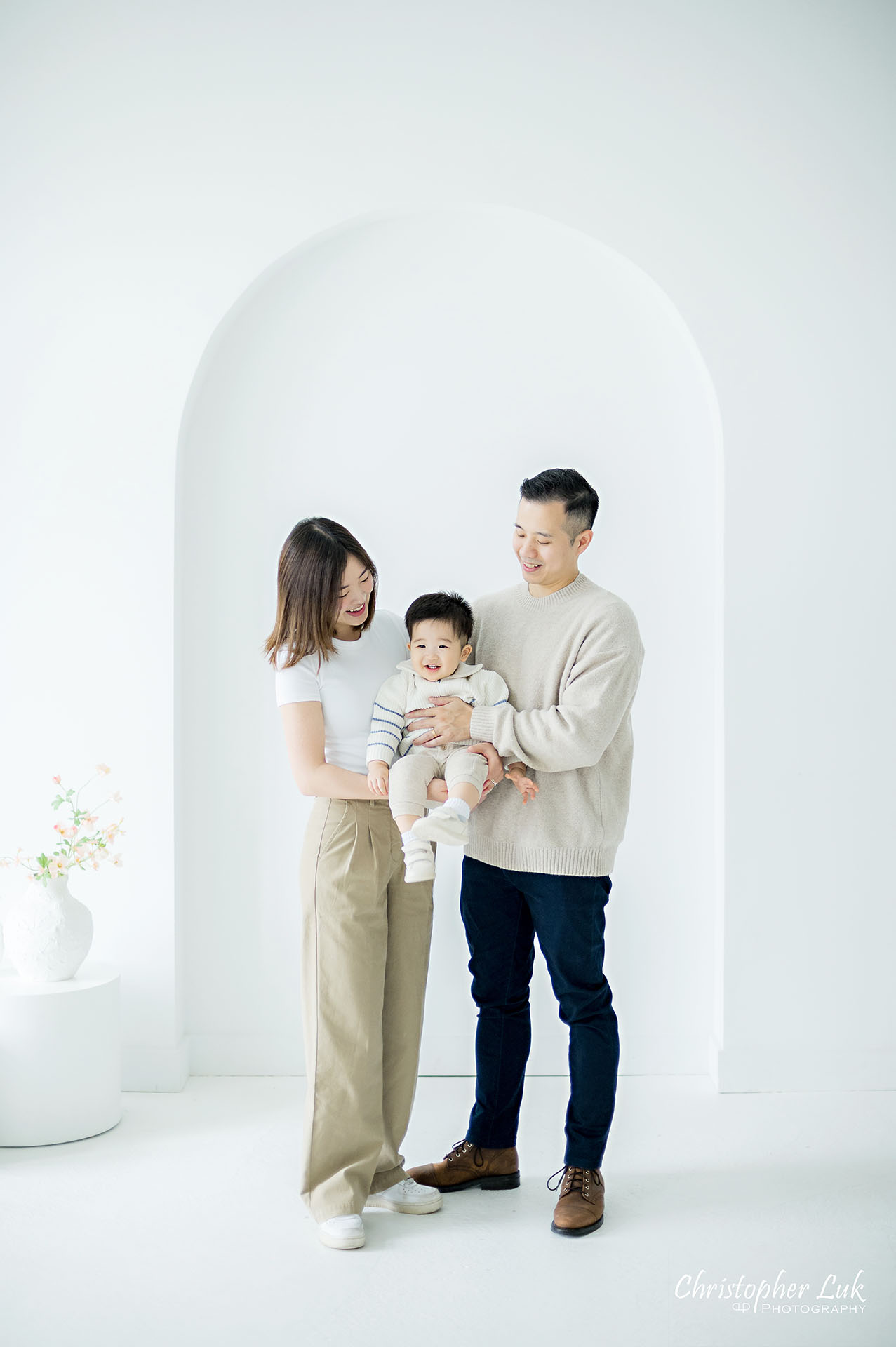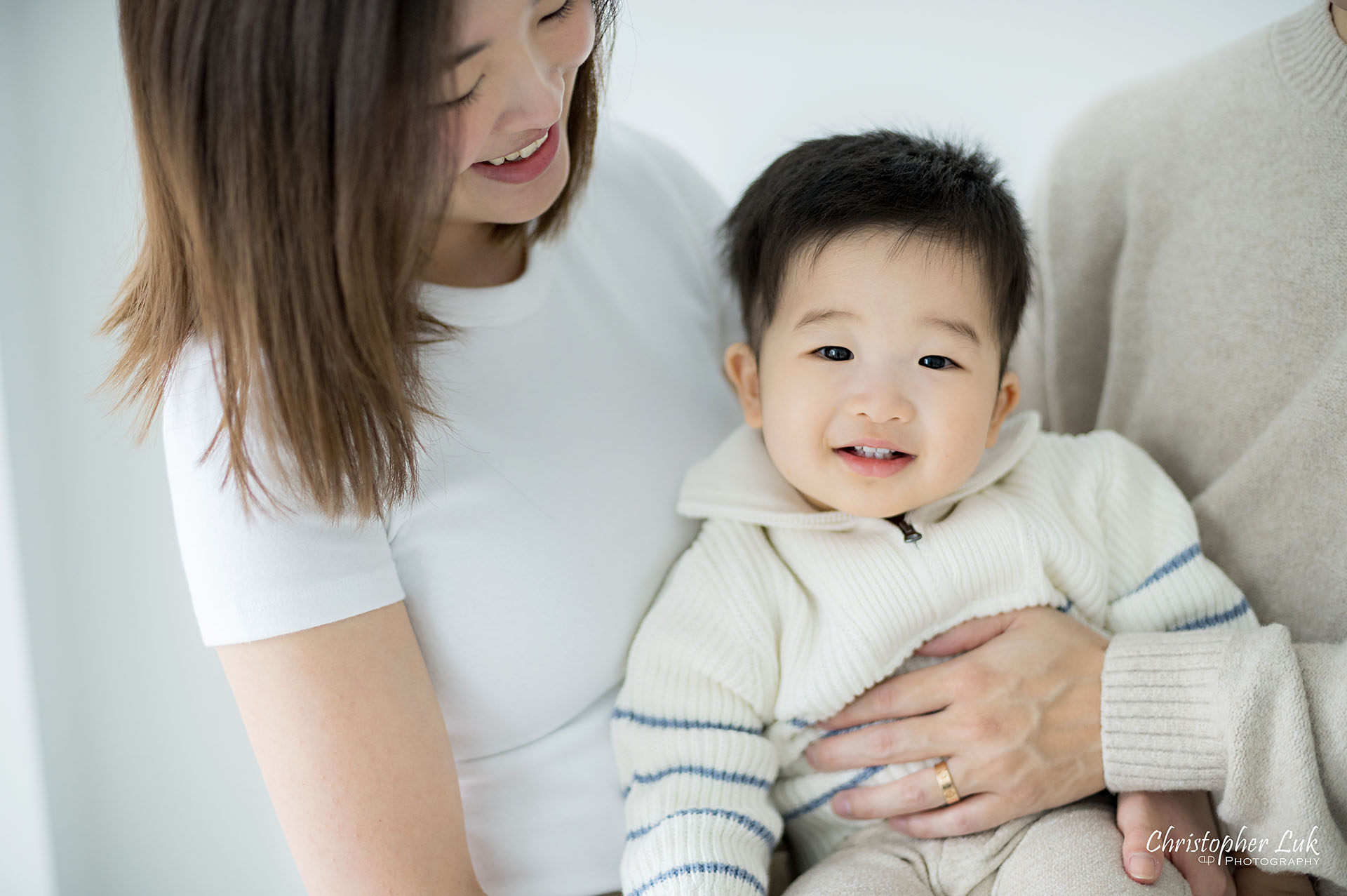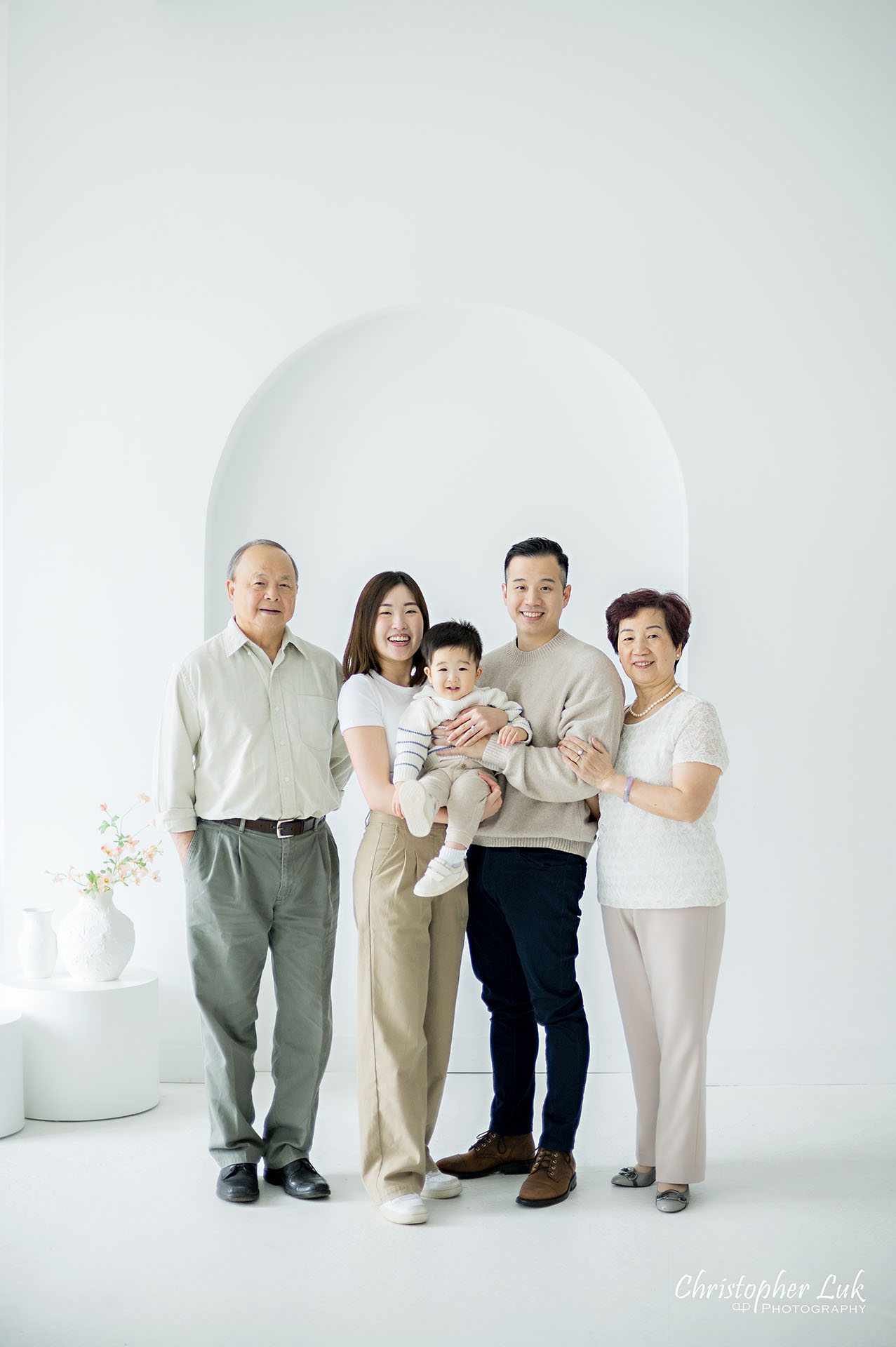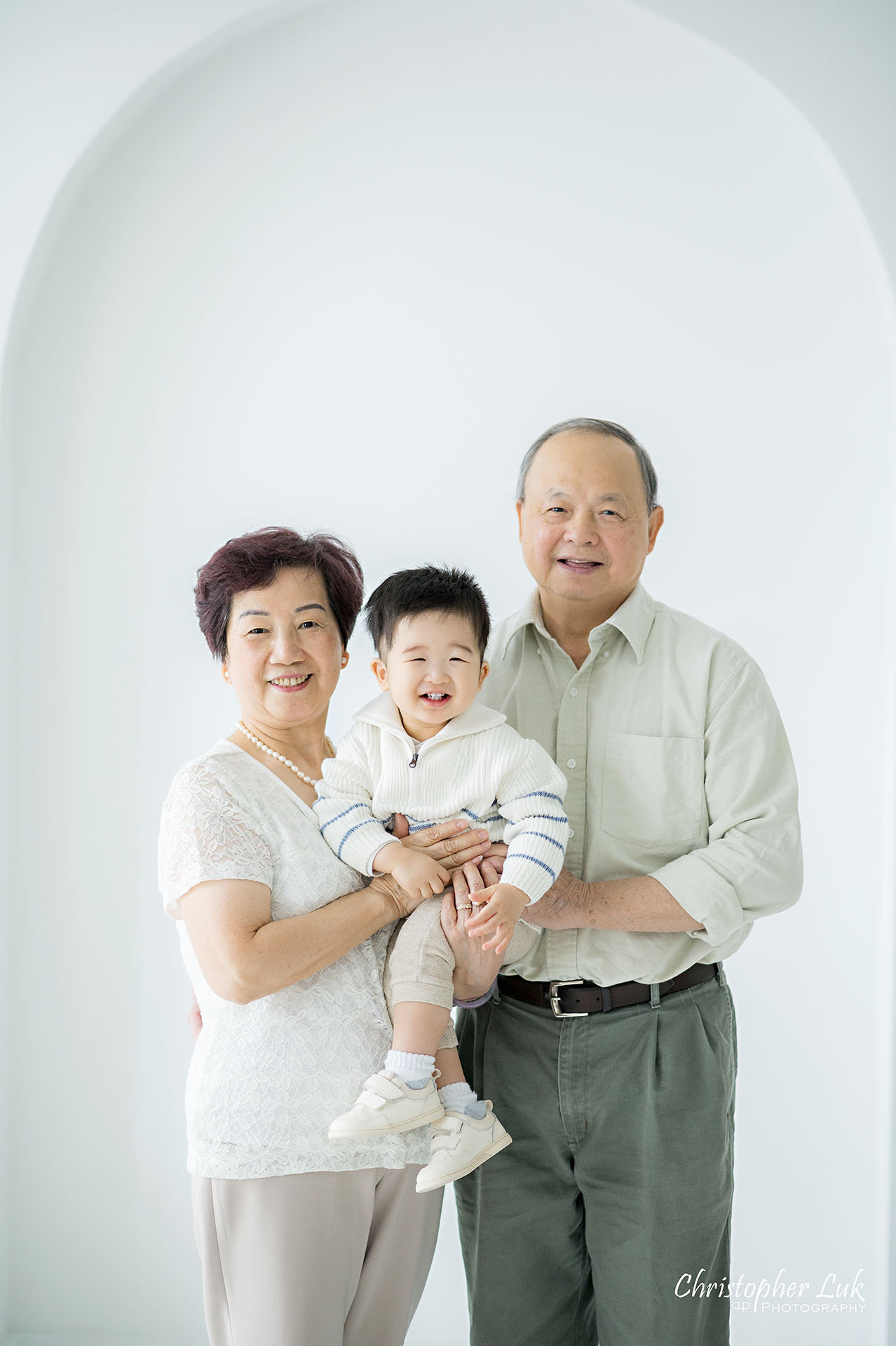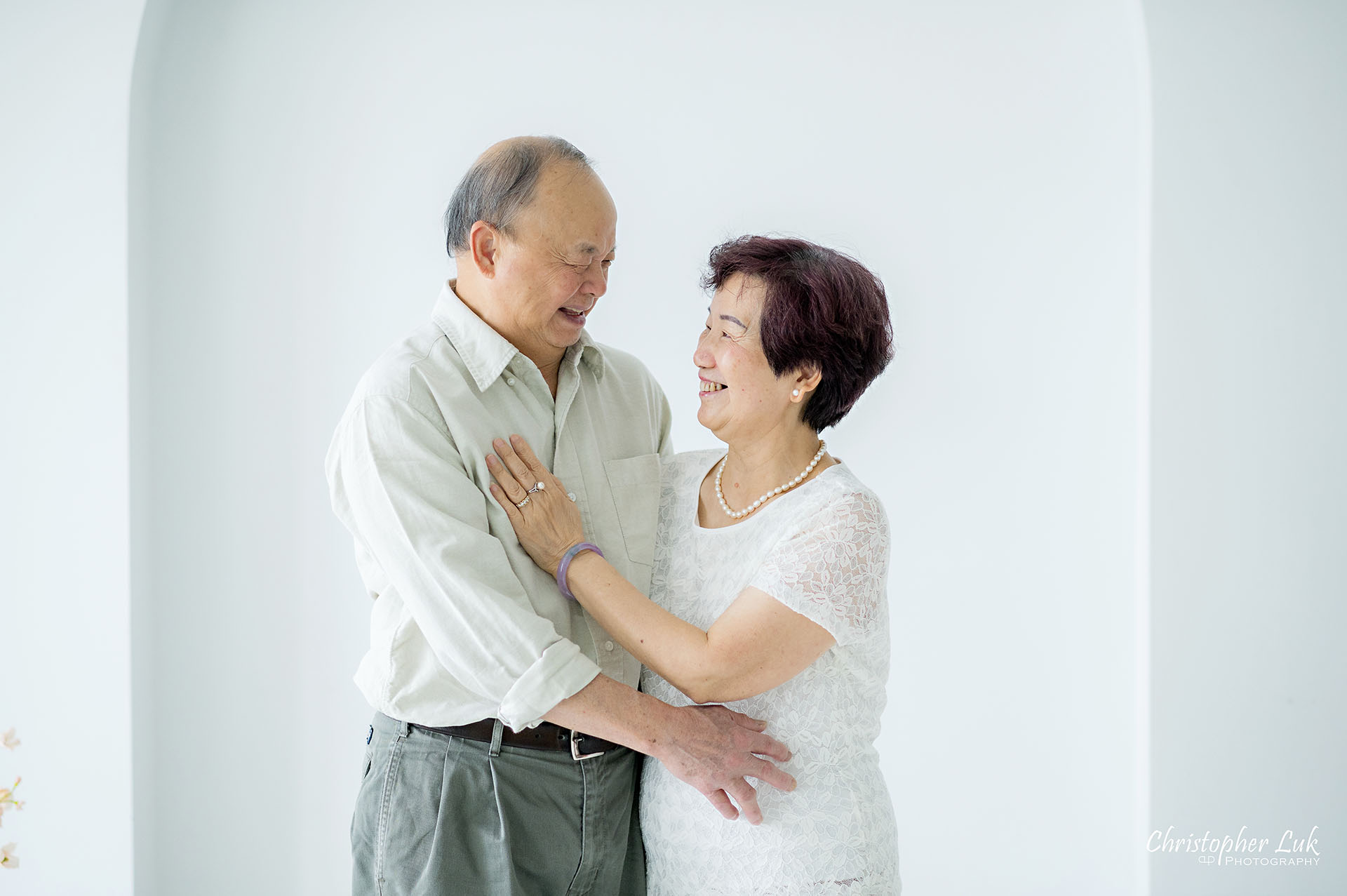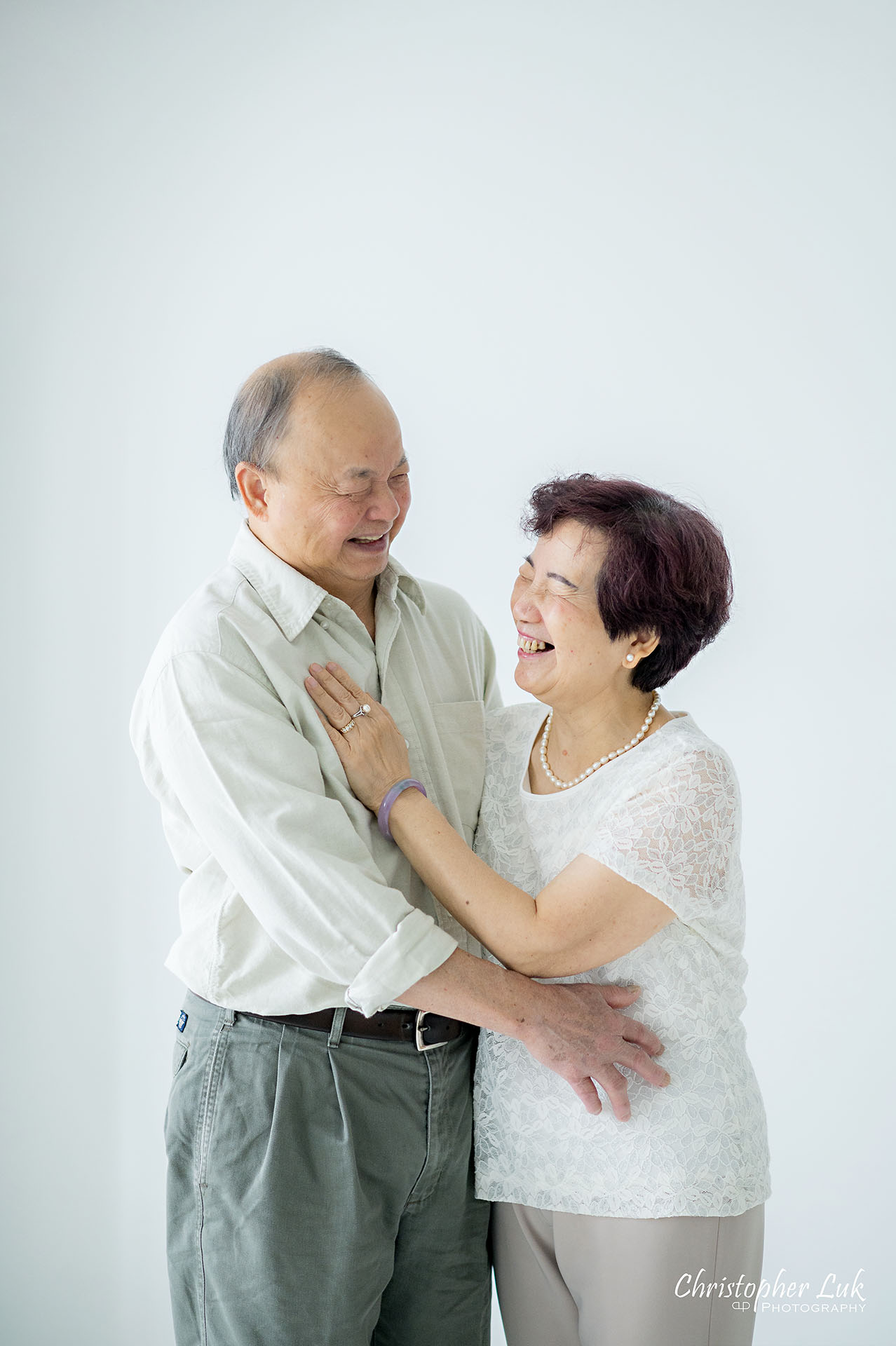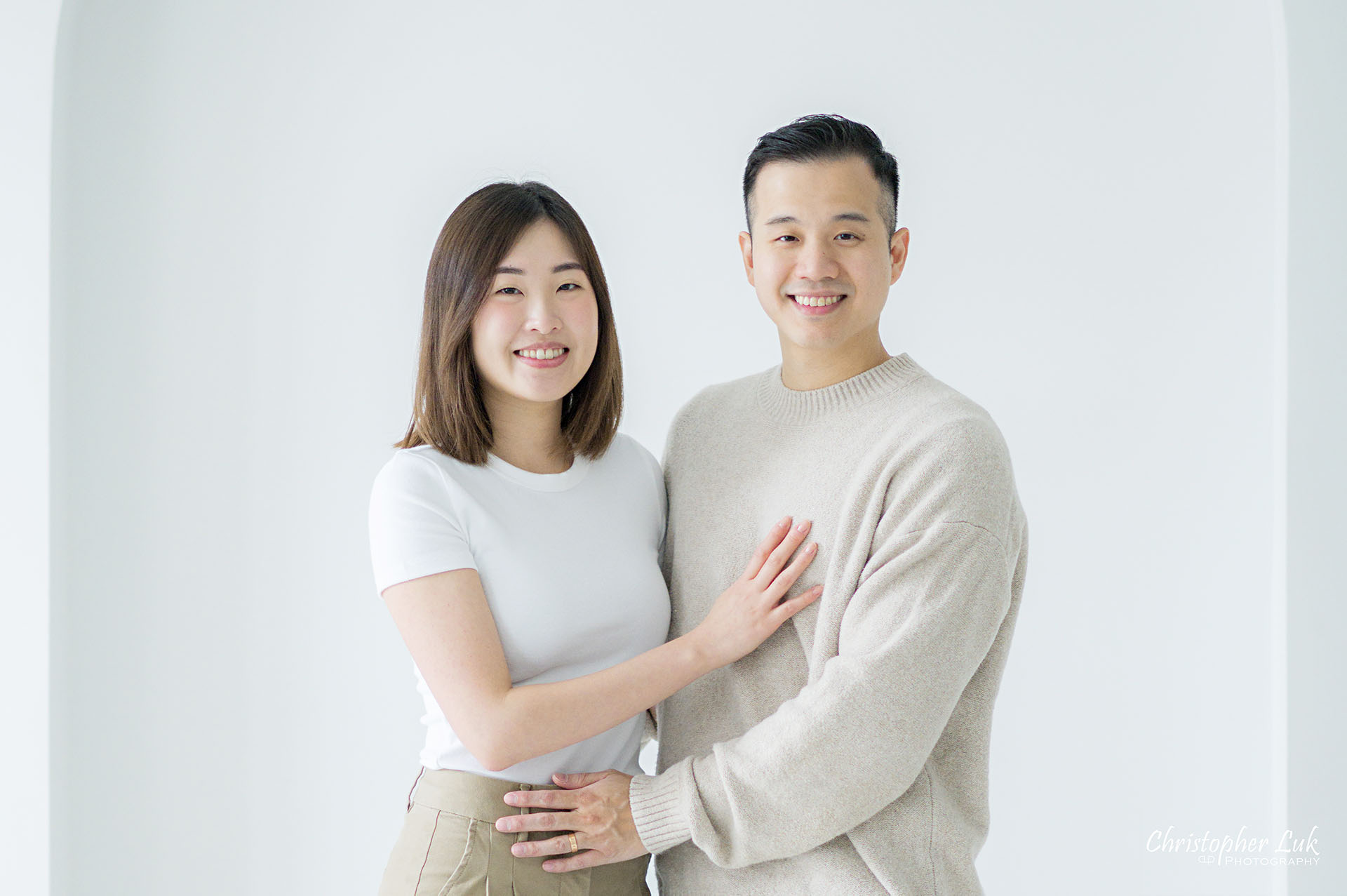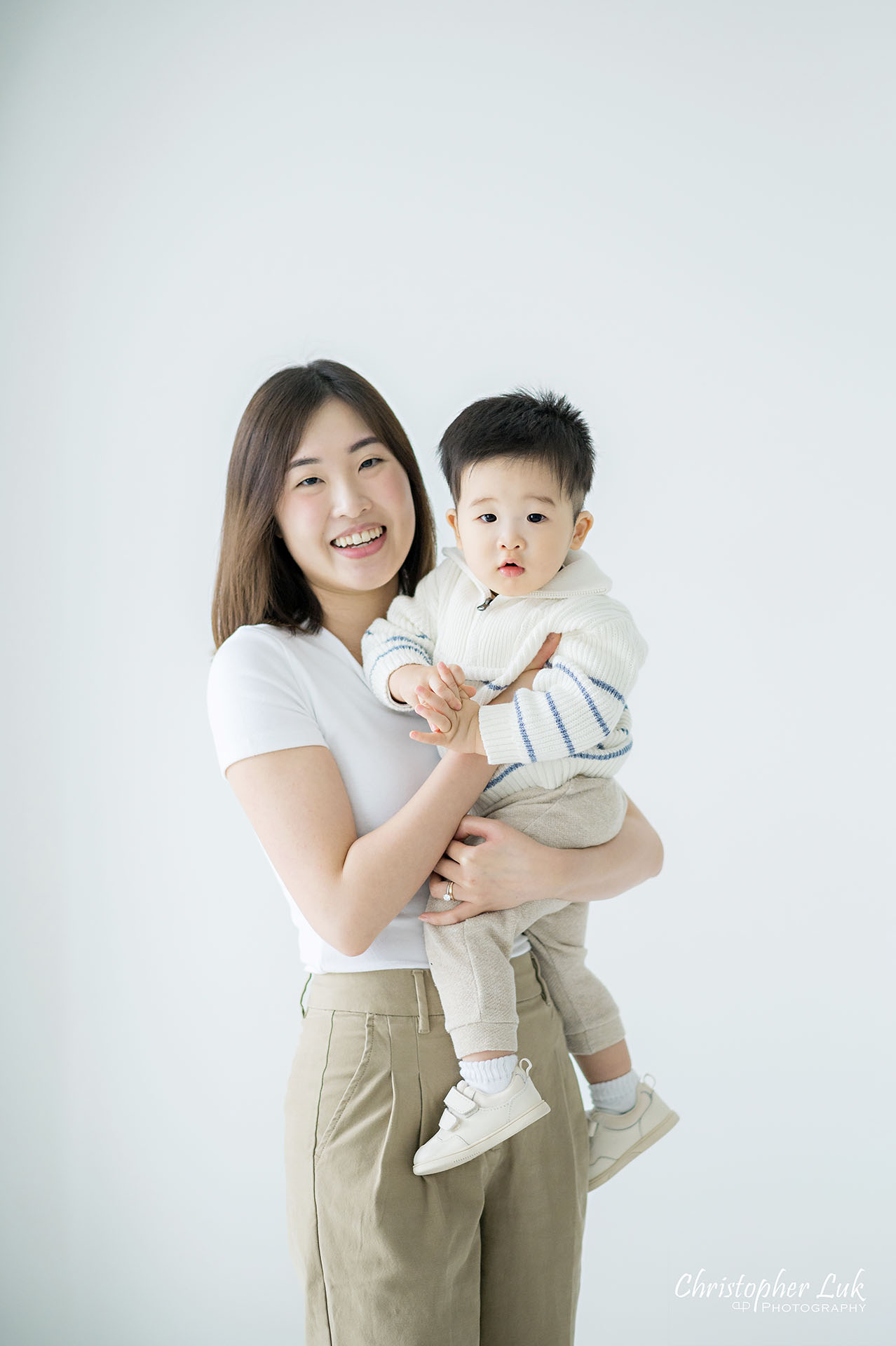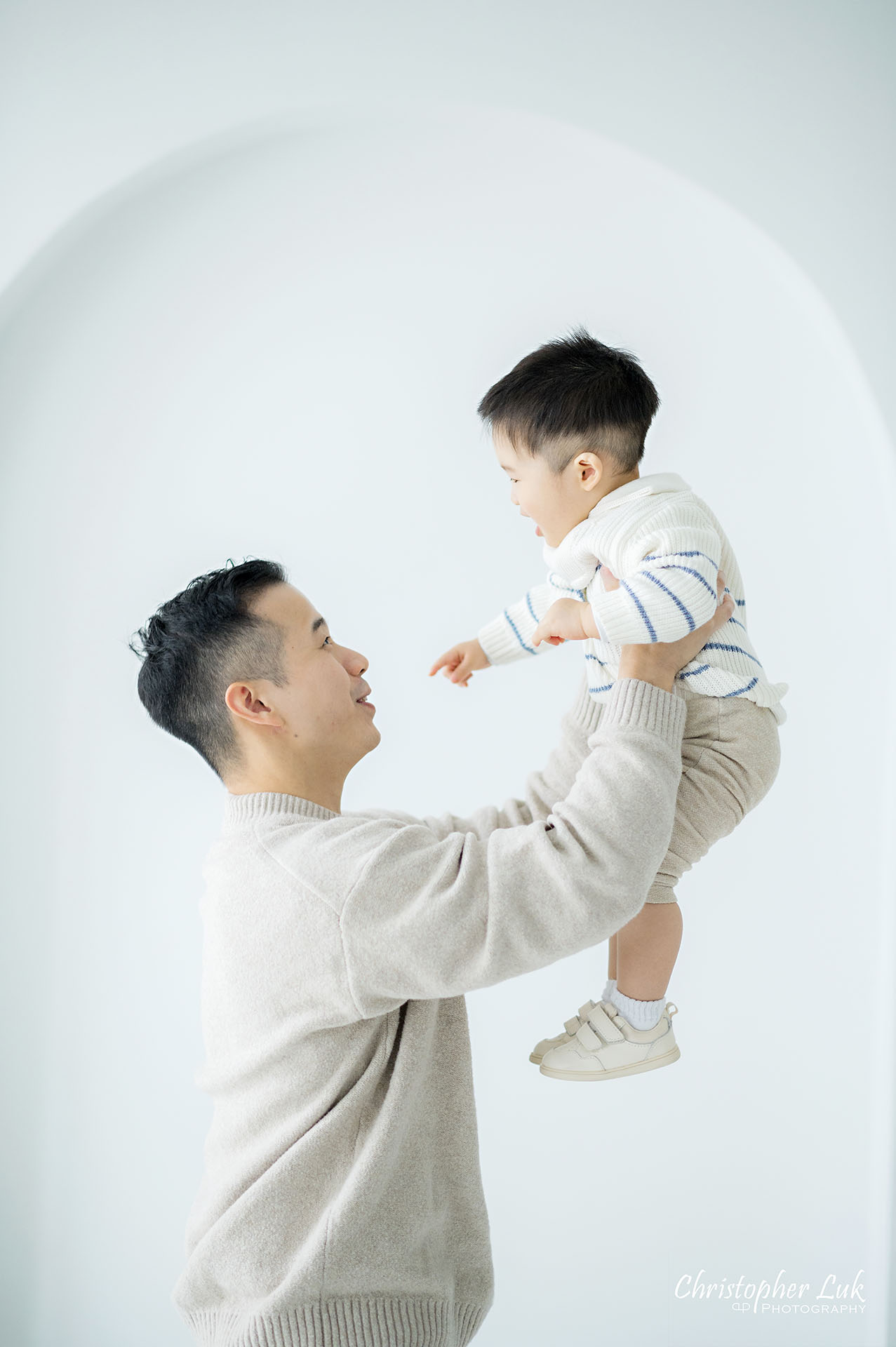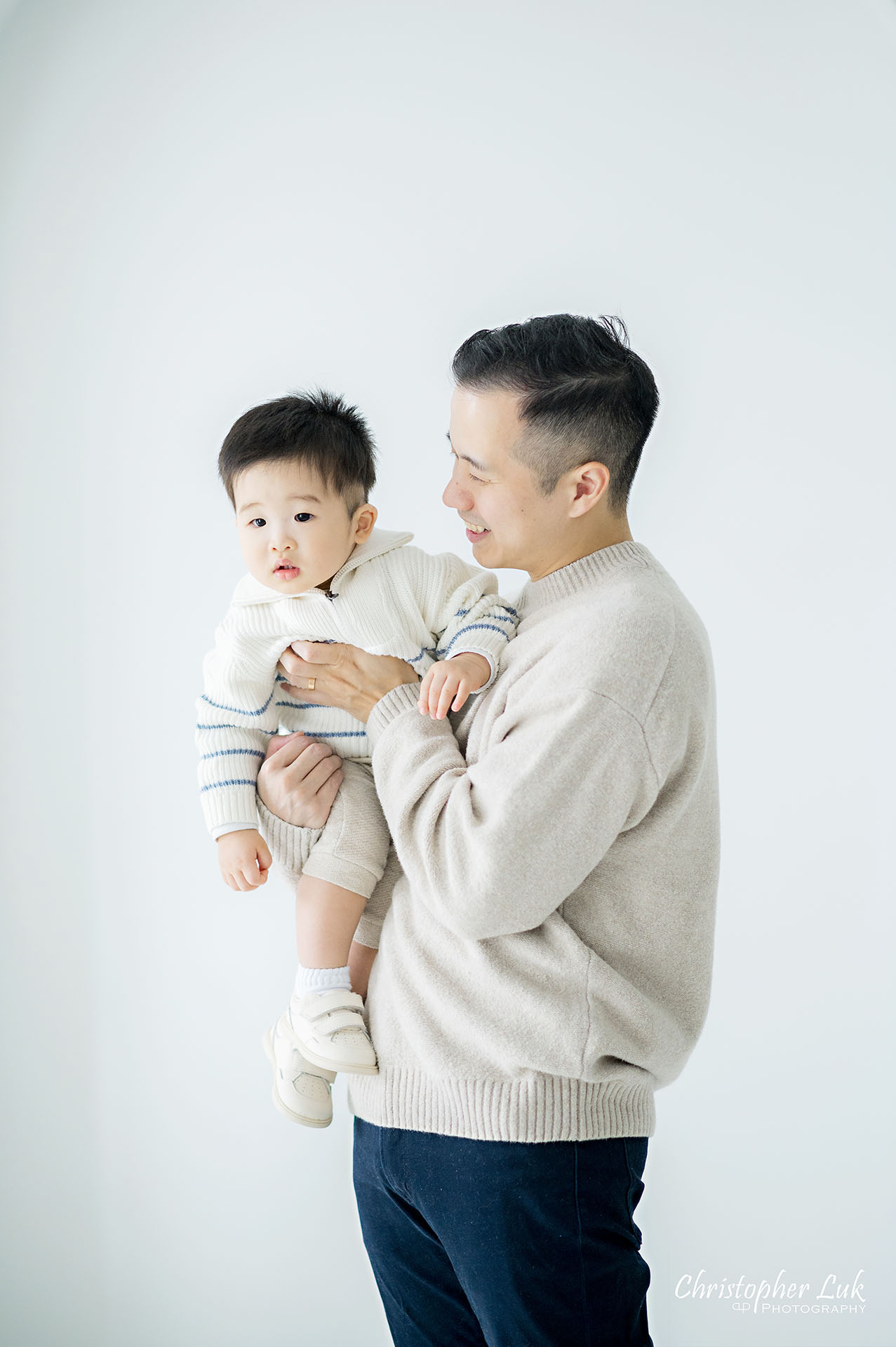 Photographer: Christopher Luk: Toronto Wedding, Family & Event Photographer
Photography Studio Location: Sunday Sunday Photography Studio in Markham, Ontario
SEE MORE: Christopher Luk Photography Weddings
SEE MORE: Christopher Luk Photography Events
SEE MORE: Christopher Luk Photography Family Sessions