This wonderful family session started off in the best way possible! We did their photo session on a pathway located a short walk away from their home. As I saw mom and her 2 sons walking towards me, I waved, "Hello!", and their youngest son proceeded to walk over to me and gave me a big warm hug! So sweet! That was a big surprise to everyone since, apparently, that never happens!
Young boys are so energetic, upbeat, and fun-loving, so it was great seeing and working with their energy level and enthusiasm! It was so heartwarming to see an older brother care for his younger brother – holding hands, walking together, and helping to guide him along the process. Plus, grandma loves those boys so much! She definitely wants to hold onto them forever and never let go.
I'm appreciating more and more, the amazing honour that I have, to step into a family's life, and capture joyful moments for them and generations to come. It was a delight to preserve this special time for you all!
Thanks again for the very thoughtful gift of a bubble tea from Toco Tea! :)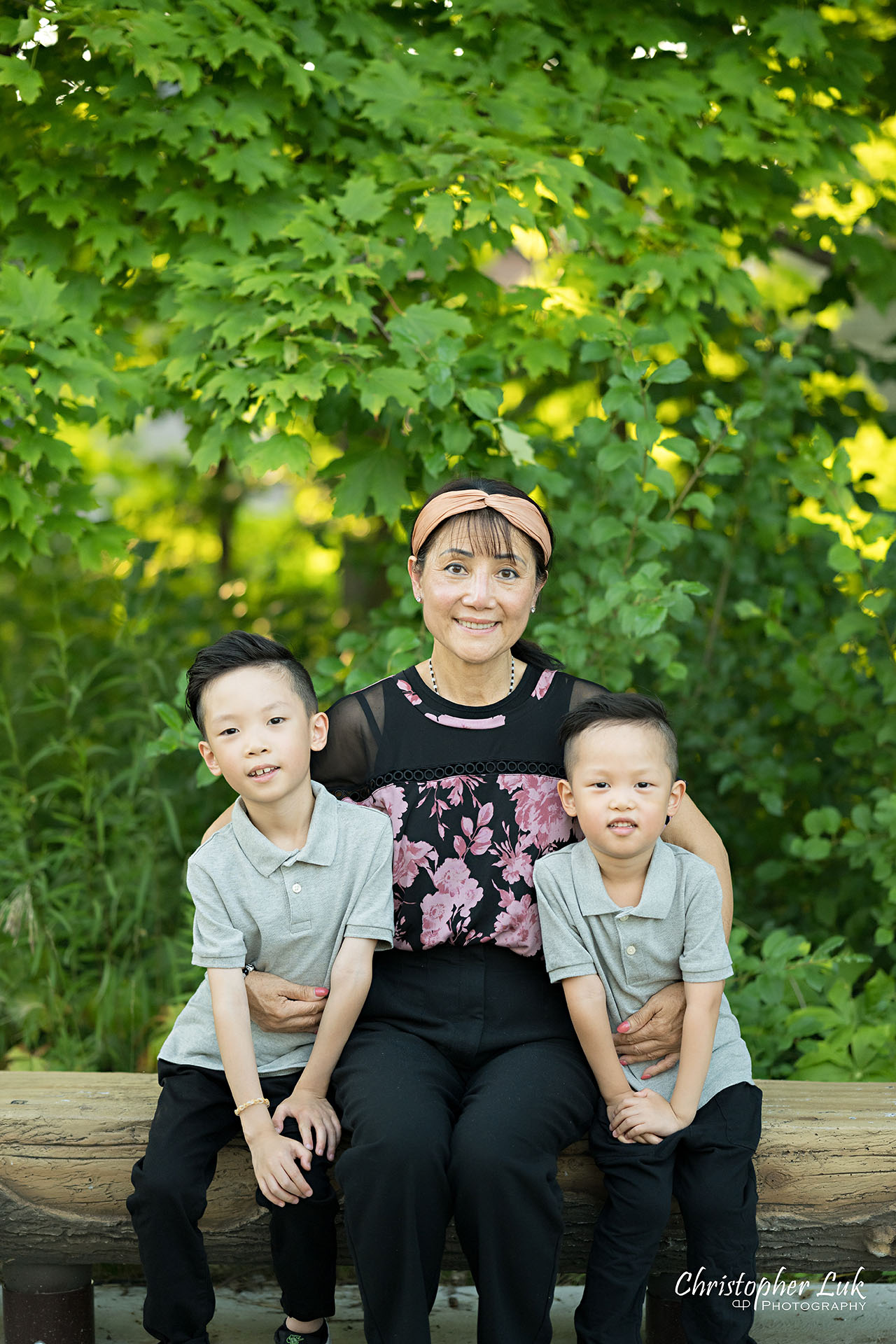 Photographer: Christopher Luk: Toronto Wedding, Family & Event Photographer
Photography Session Location: Woodbridge / Vaughan, Ontario
SEE MORE: Christopher Luk Photography Weddings
SEE MORE: Christopher Luk Photography Events
SEE MORE: Christopher Luk Photography Family Sessions