Grace and Victor had a small, intimate, and warm wedding with close friends and family at Sassafraz Restaurant, right in the heart of Yorkville. I'm a big fan of high-end restaurant weddings since you're certain to experience great service and especially guaranteed to have delicious and well-plated food. As the saying goes, "we eat with our eyes" — presentation really does make a huge difference! When the ambience, atmosphere, and decor is this gorgeous, it also makes for spectacular photographs :)
As Grace described it, their wedding was "simple", but I could tell that so much love was put into so many different aspects of the day. For example, Grace's mother made all of the bridesmaids' dresses by hand — and she did an amazing job! Near the end of the night, Grace's father sang Matt Monro's "Portrait of My Love" which was a tear-jerking emotional highlight:
"There could never be a portrait of my love,
For nobody could paint a dream;
You will never see a portrait of my love,
For miracles are never seen.

Anyone who sees her, soon forgets the Mona Lisa;
It would take I know, a Michaelangelo,
And he would need the glow of dawn that paints the sky above,
To try and paint a portrait of my love."
Congratulations, Grace and Victor! Together, you both make excellent bobbleheads ;)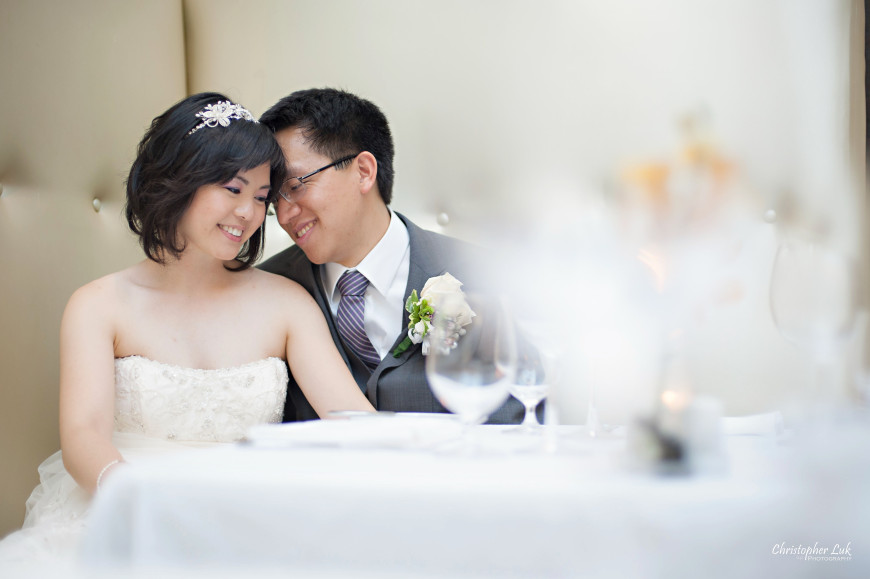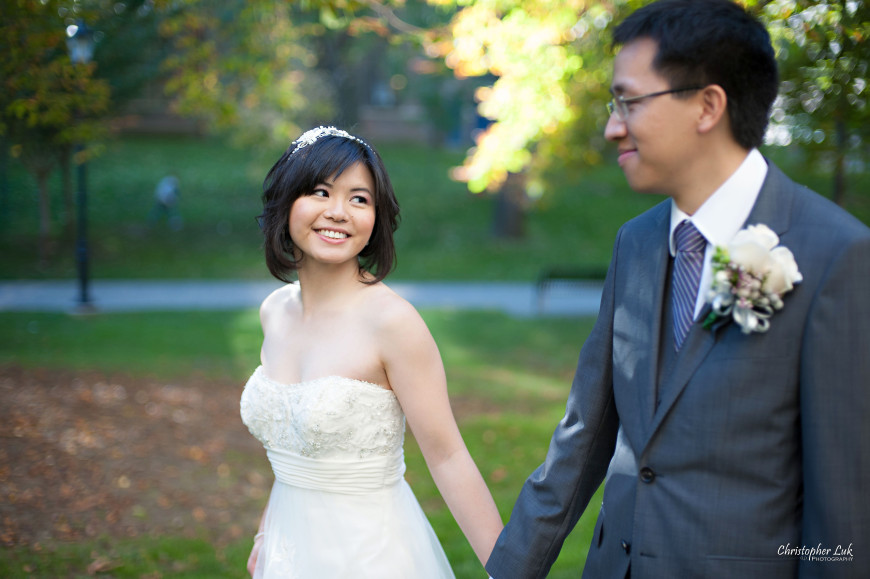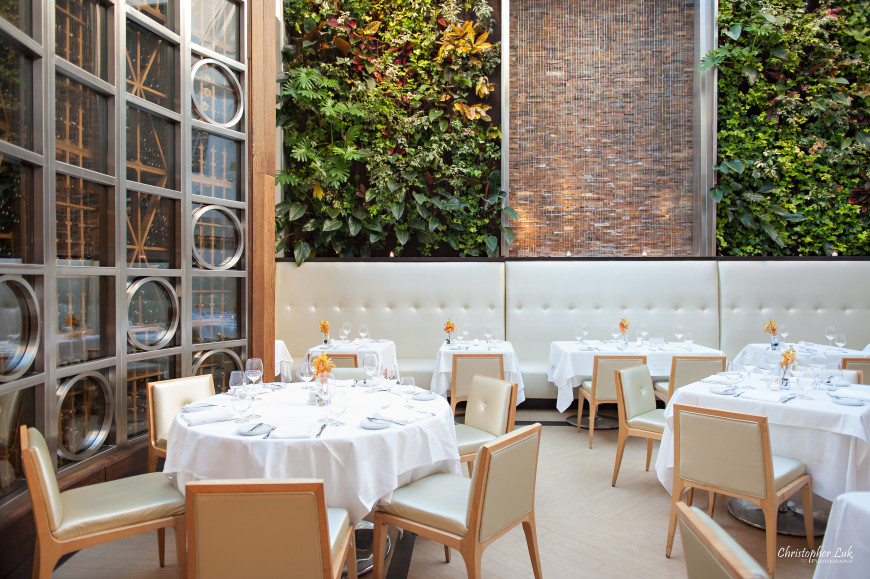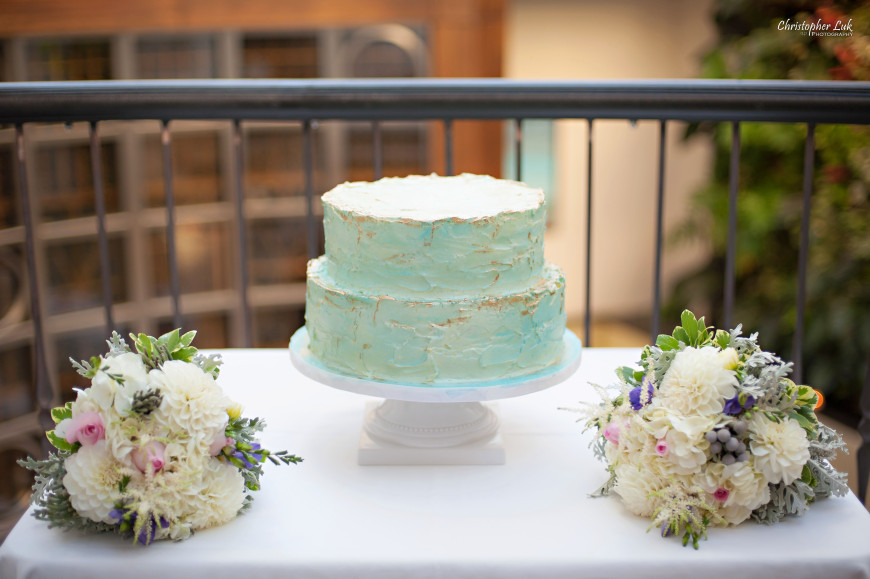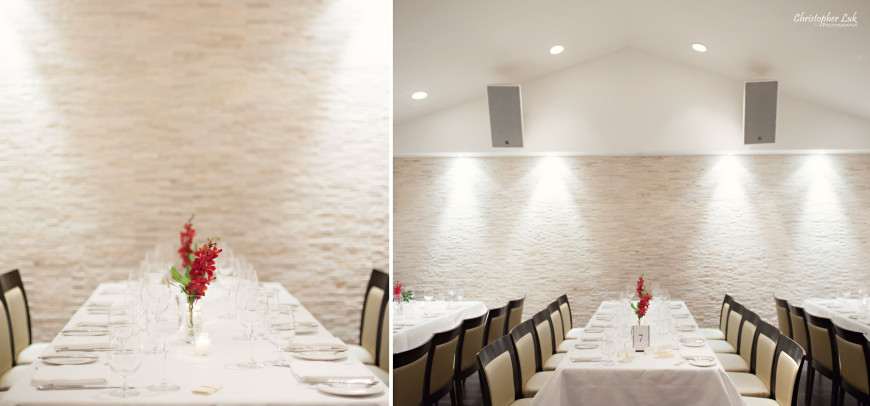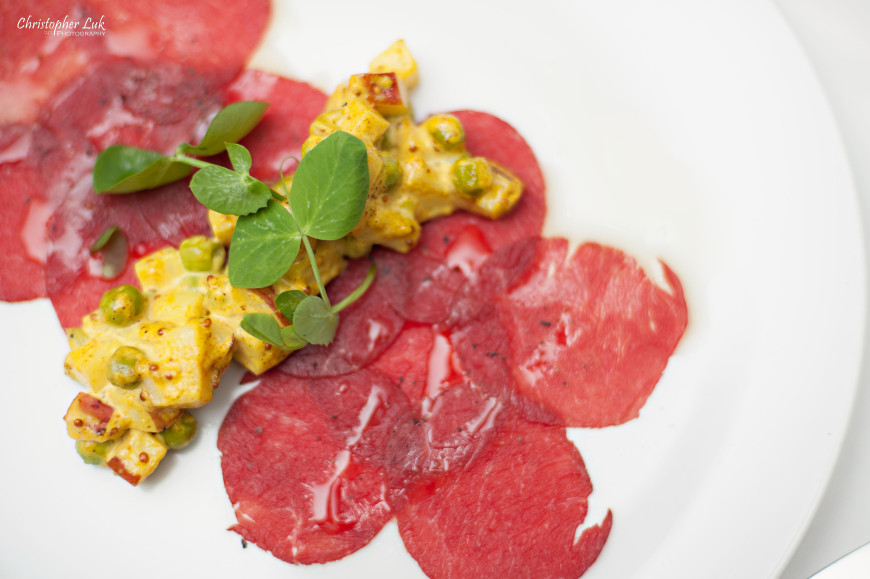 Photographers: Christopher Luk, Toronto Wedding and Event Photographer (and Glendon Tang)
Ceremony and Dinner Reception Venue: The Cumberland Room and The Bellair Room at Sassafraz Restaurant in Toronto, Ontario
Dennette Schott, Sales Manager (Private Events), dschott@sassafraz.ca
Creative Relaxed Portrait Session Location: The Michael Lee-Chin Crystal at The Royal Ontario Museum in Toronto, Ontario
Wedding Cake: Francesca Bakery in Scarborough, Ontario
SEE MORE: Christopher Luk Photography Weddings
SEE MORE: Christopher Luk Photography Events