With my Type A "perfectionist" mentality, I love it when things are well thought through, planned, prepared, and executed. Jaynelle one-upped my preparedness and even brought along a 3M removable adhesive hook for her wedding dress to be hung up for photographs in the morning! Usually, after a quick browse around any space, I have no problems finding an amazing spot for the wedding dress to be displayed somewhere, but surprisingly, this hotel room didn't have anywhere for us to hang the bridal gown! So, Jay's foresight and impressive readiness simply blew my mind.
It's so encouraging to see genuinely supportive and helpful bridesmaids and groomsmen going out of their way to assist and uphold the bride and groom. Enoch, one of the groomsmen, painfully injured his knee right before the wedding and needed crutches, but managed to stand (with the help of a cane) for the whole ceremony and creative relaxed photo session. He didn't complain at all! Talk about sacrificing your body for the team! Tammy and Veronica, the bridesmaids, led the traditional cultural Chinese tea ceremony and did a great job. At their dinner reception, when Bernice, Jaynelle's sister and matron of honour, started her speech, she simply glowed about how Jay was the more "perfect" sibling of the 2 of them!
I loved the variety of personalized, engraved, rustic wood log slices they had as table centrepieces. The terrariums were nice easy-to-care-of take-home centrepieces for their guests too. Vintage marquee light-up letters are rising in popularity and make for a great, warm, bright focal point in the room. Finally, we had a bit of time to take Jaynelle and Ernest out for a quick portrait session during sunset — there's a reason us photographers love photographing at "golden hour"!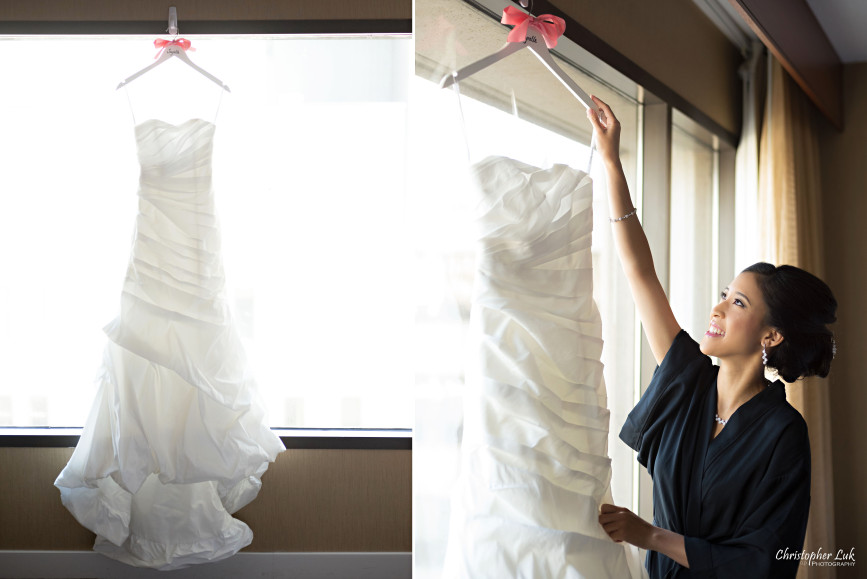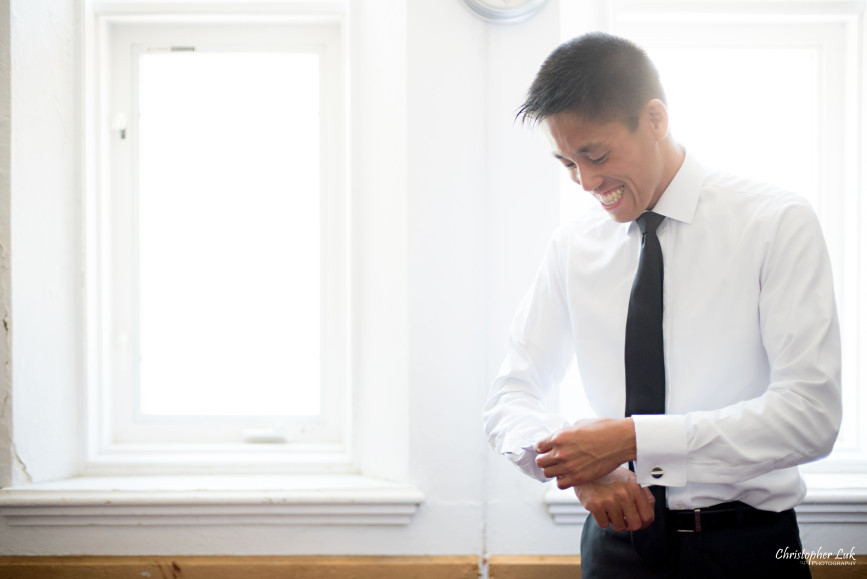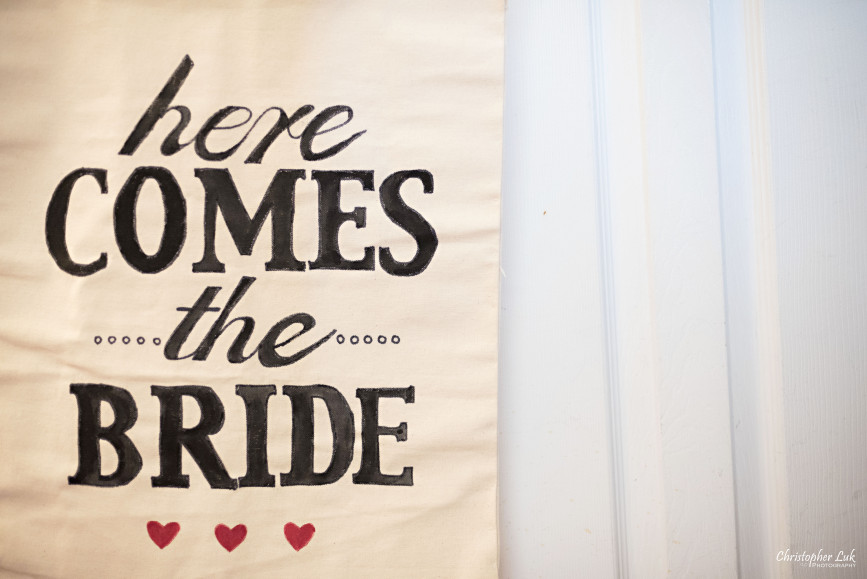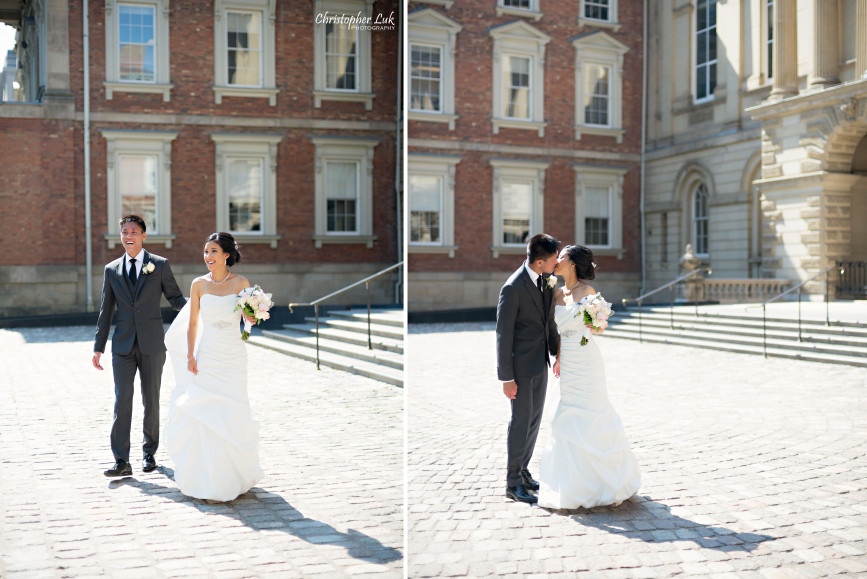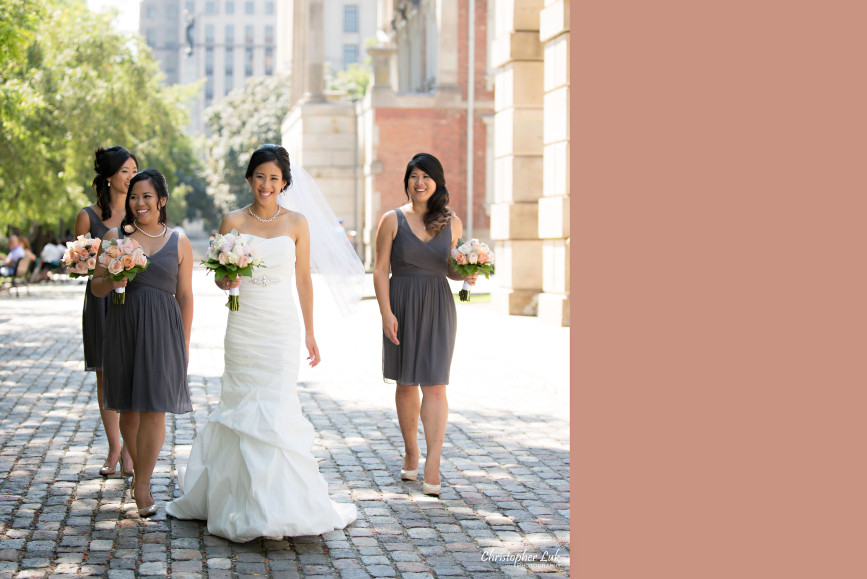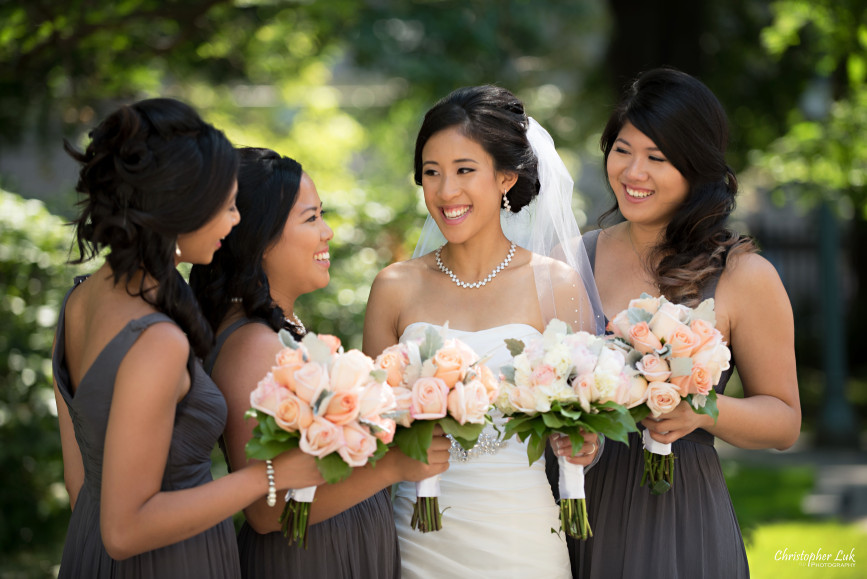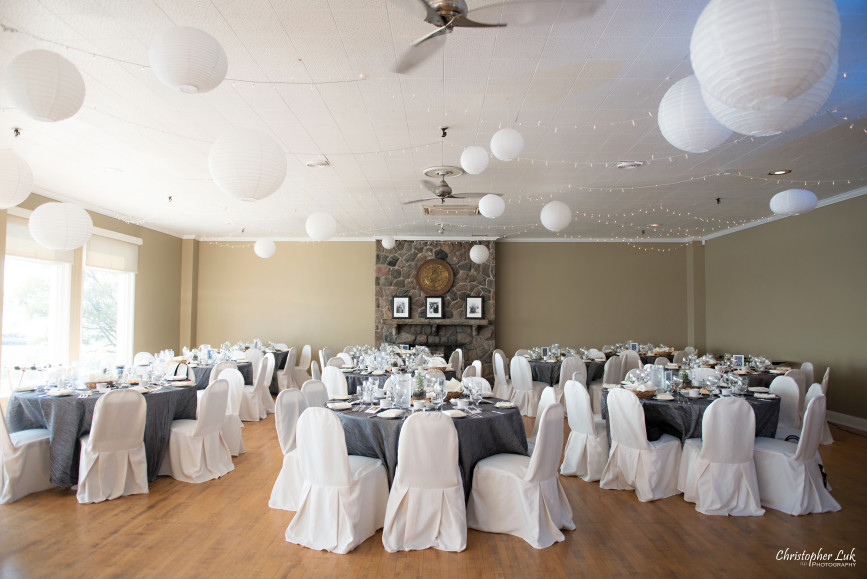 Photographers: Christopher Luk: Toronto Wedding, Portrait and Event Photographer (and Glendon Tang)
Cocktail and Dinner Reception: The Henley Room Waterfront Venue at The Argonaut Rowing Club
Makeup Artist: Karen Kim of Karen Kim Beauty
Hair Stylist: Henry of Nouveau Hair Gallery
Hors D'oeuvrves / Canapés and Seated Plated Dinner Menu Catering: Paulyn and Mark of Blair's Catering
Engagement Session: Jaynelle and Ernest's Engagement Session at The University of Toronto & The Royal Ontario Museum

SEE MORE: Christopher Luk Photography Weddings
SEE MORE: Christopher Luk Photography at Osgoode Hall