It was wonderful to finally celebrate Emily and Kevin at their Willow Springs Winery wedding! Due to COVID, their wedding celebration with family and friends had been postponed several times. Now, 2.5 years later, it was the perfect day outside to enjoy strolling through these beautiful vineyards.
A few years ago, Kevin took Emily on a weekend trip to Niagara Falls / Niagara-on-the-Lake. After exploring a few different wineries, they made a stop at the Butterfly Conservatory. What was supposed to be a short scenic walk in the conservatory turned into hours. Emily thought that was a bit strange since it certainly doesn't take that long to finish walking the path. After what seemed like forever, a butterfly finally landed on Kevin's finger. He quickly got down on one knee (before the butterfly flew away) and showed Emily an engagement ring. She said, "Yes!" and finally understood why Kevin wanted to stay in that humid greenhouse for so long!
Their wedding had some beautiful callbacks to that special moment. For example, if you look carefully, they also included a small butterfly detail in their decor. Congratulations, Emily and Kevin!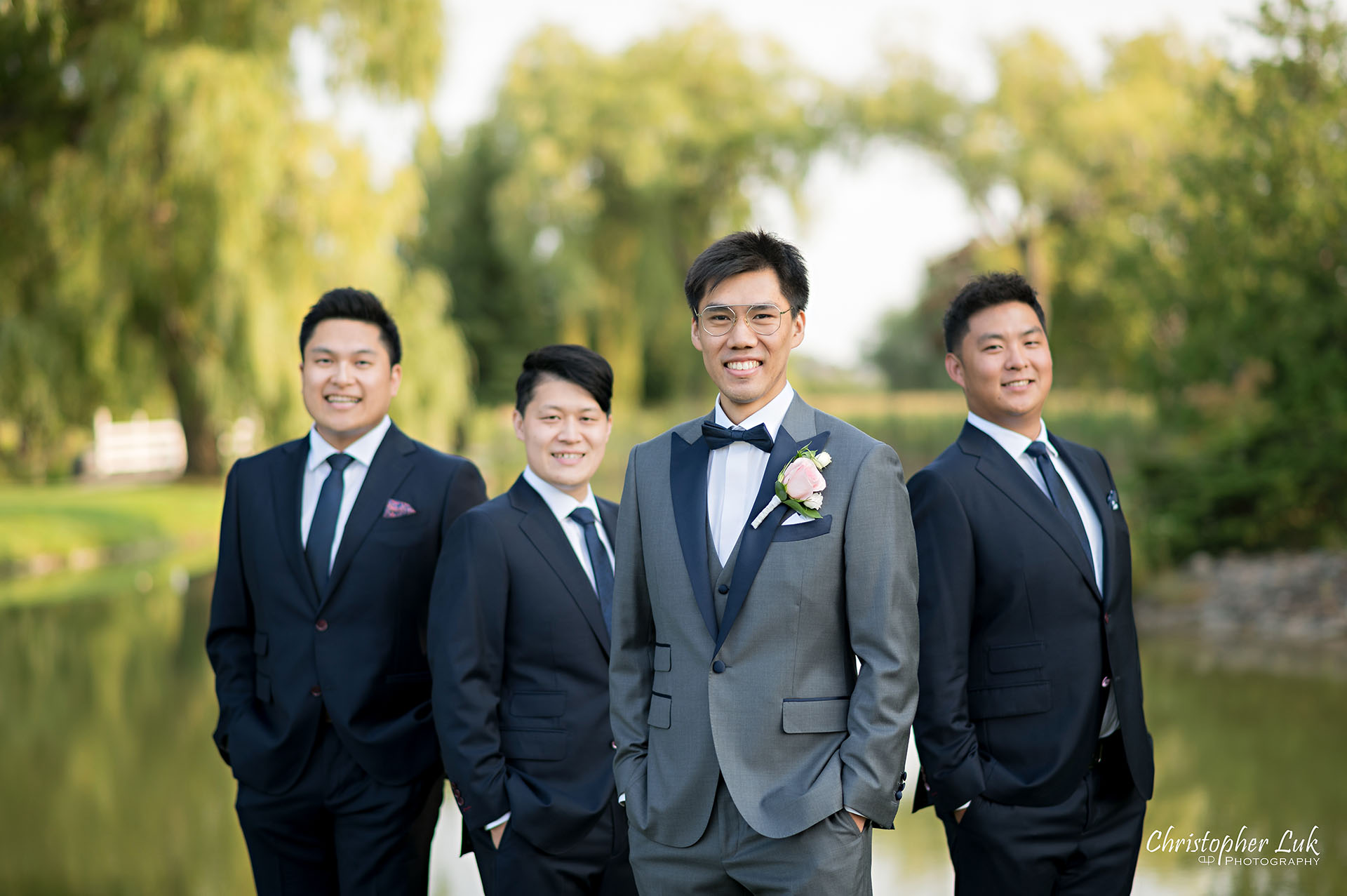 Photographer: Christopher Luk: Toronto Wedding, Family & Event Photographer
Reception Venue: Willow Springs Winery in Stouffville, Ontario
Photo Session Location: Willow Springs Winery
Makeup Artist: Zoe Chang of ZoeeCBeauty
Hair Stylist: Janet Ford of Ford Beauty
Bride and Bridesmaids Dresses: Best for Brides
Groom & Groomsmen Attire: M2M Bespoke Made-to-Measure Clothing
Florist: Centrepiece Flowers (Bridal Bouquet & Boutonnière)
SEE MORE: Christopher Luk Photography Weddings
SEE MORE: Christopher Luk Photography Events
SEE MORE: Christopher Luk Photography Family Sessions