What an honour it was to photograph Carmen and Joshua's winter wedding! Not only was it my last wedding of 2013, but their wedding was also the first wedding EVER at Tyndale Chapel (formerly the home of The Sisters of St. Joseph of Toronto)! I know, eh? It's hard to imagine that no one has ever gotten married before in such a beautiful and historic venue.
Although their wedding was the first wedding in the "new" Tyndale Chapel, I've had the privilege of photographing on-campus on multiple occasions for various marketing campaigns and events. Sometimes it's nice to be back at somewhere so familiar — although many things seem to change every time I visit!
At their "First Look", Joshua took the opportunity to get down on one knee, open the box containing Carmen's engagement ring, and propose to her for the third time! With only minutes before the ceremony started, Carmen jokingly said, "No!" :p
With so many people in attendance at their ceremony, it was evident as to how loved both Carmen and Joshua are by so many. Plus, it was great seeing Emily and Ken again! In fact, if you look carefully enough, you'll see that even Stitch made it to their wedding! ;)
Their dinner reception was a small and intimate get-together featuring a live vocalist and guitar player that walked from table to table performing a wide range of love songs. I've always been a fan of live music — it always adds so much more warmth, personality, and character to any event!
Congratulations, Carmen and Joshua! Wishing you both a Merry "first together as newlyweds" Christmas and Happy New Year!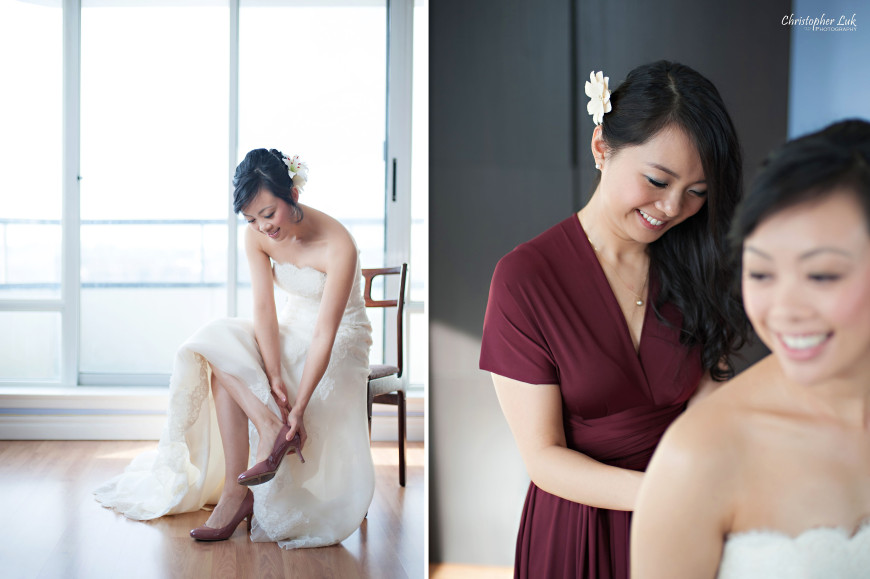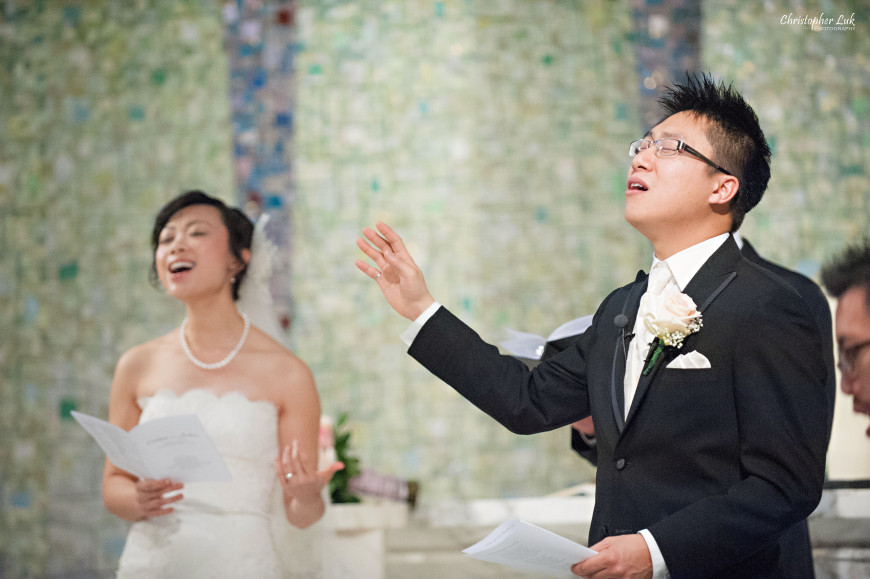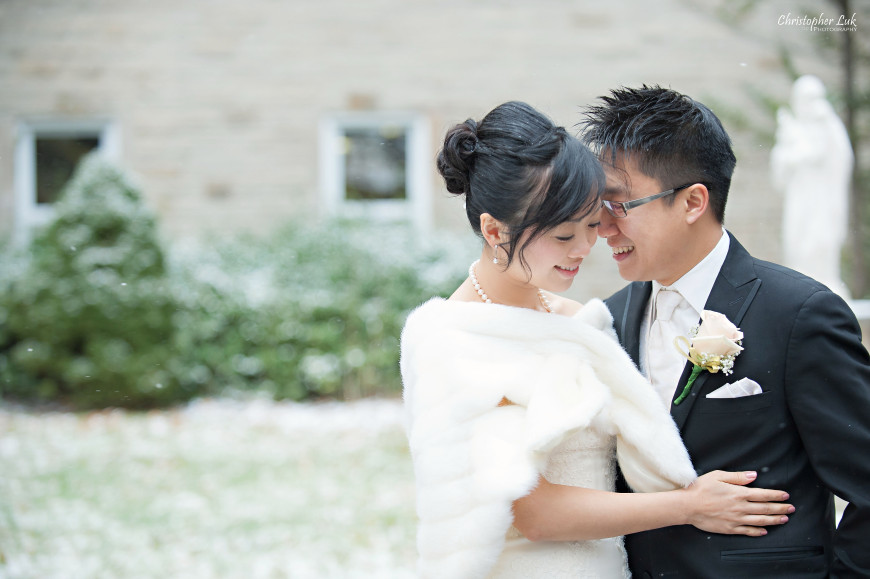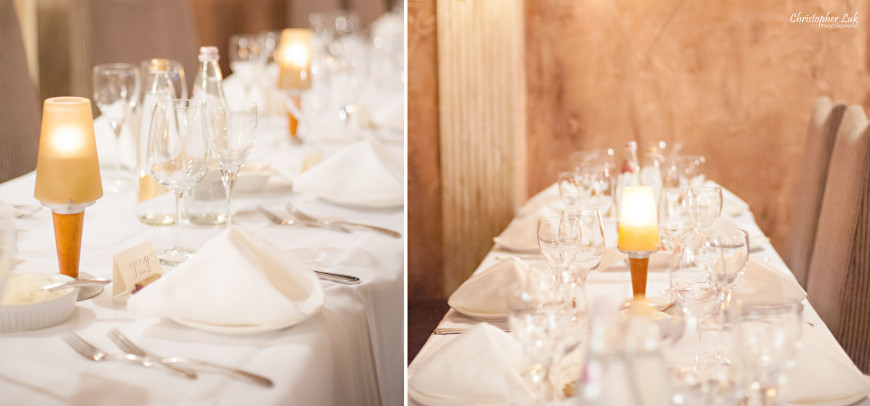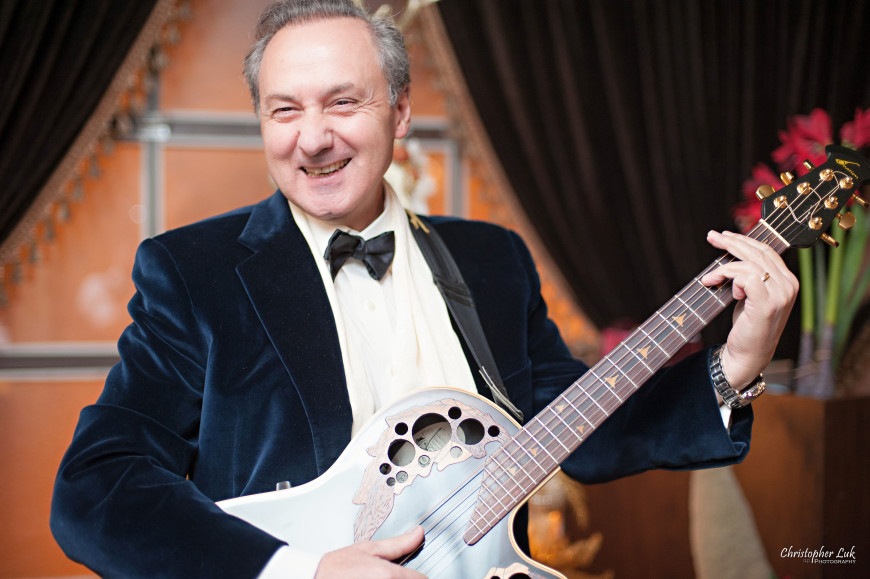 Photographers: Christopher Luk, Toronto Wedding and Event Photographer (and Glendon Tang)
Ceremony Venue: The Tyndale Chapel (Bayview Campus) at Tyndale University College & Seminary in Toronto, Ontario
(Formerly the Home of The Sisters of St. Joseph of Toronto)
Dinner Reception Venue: Carmelina Restaurant: Mediterranean & Italian Fresh Market Cuisine and Wine Bar in Markham, Ontario
Wedding Dress / Bridal Gown: Pronovias from Superior Bridal in Markham, Ontario
Bridesmaids Dresses: Sakura Burgundy Wine Midi Convertible Dress by Henkaa in Toronto, Ontario
Engagement Session: Carmen and Joshua's Engagement Session at The Distillery District and Cherry Beach in Toronto, Ontario
SEE MORE: Christopher Luk Photography Weddings