Victoria and Adam have been on a long wedding planning journey over the last 3 years. They hit pretty much every COVID roadblock that you can imagine. On their original wedding date, the maximum number of people that were allowed to attend the wedding in-person was only 5. They were able to get married at their church with loved ones joining in via live stream and they needed to postpone the reception festivities to a future date. After many more months of planning, they were able to reschedule and secure their new wedding date. But, then the reception venue went out of business and closed their doors.
At last, years later, their family and friends could gather together as a community and celebrate! After all this time, Victoria didn't even get the chance to wear her wedding dress yet, so she finally had the opportunity to put it on. Plus, everything worked out perfectly so that all of the bridesmaids and groomsmen were able to join in-person as well. It was also an uncharacteristically perfect sunny spring day, without a rain cloud in sight, with the trees beginning to bloom and blossom.
It was a joy walking alongside you both the last few years. Wishing you many more years of growing closer together through overcoming the inevitable challenges that will come your way.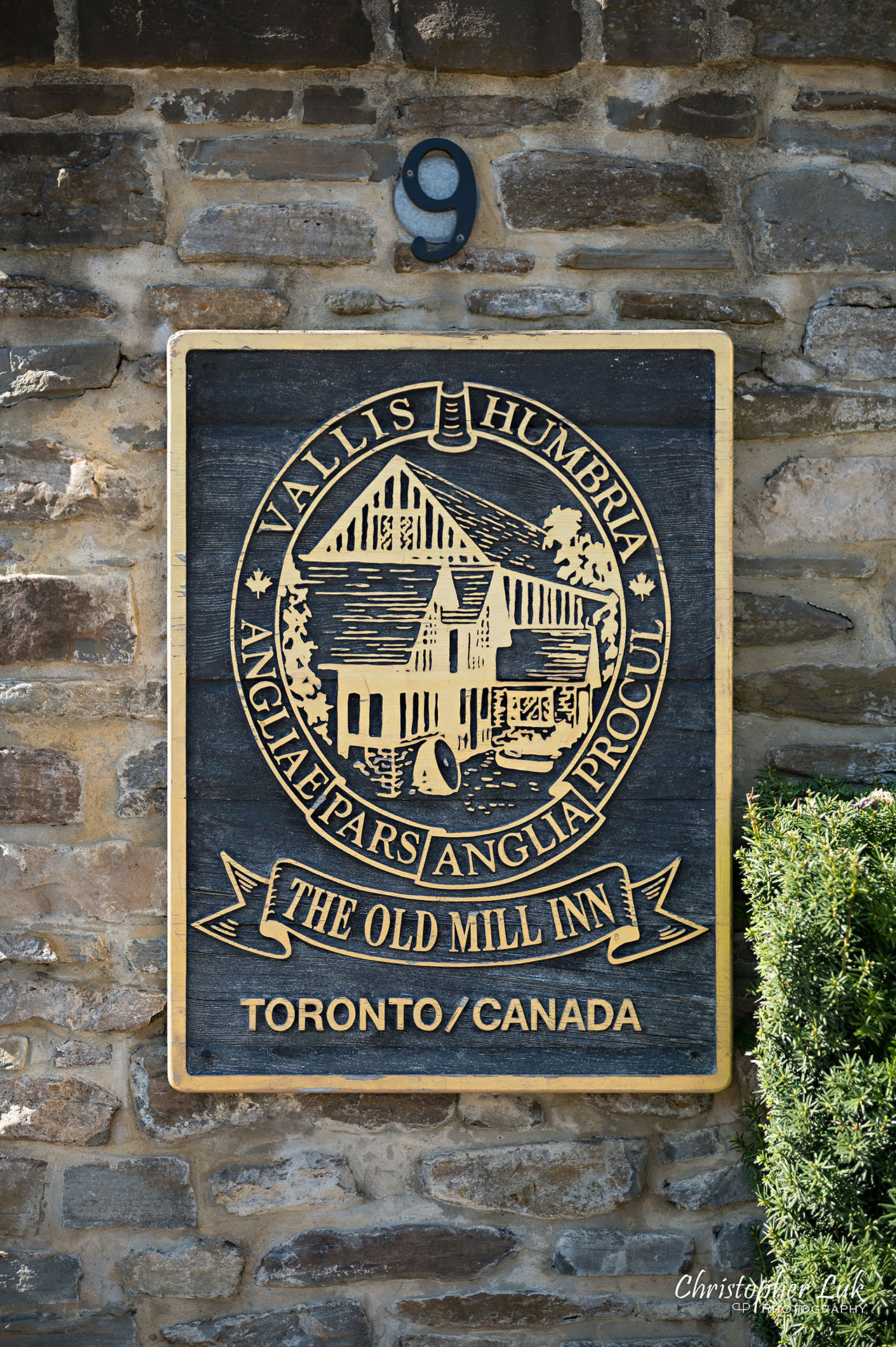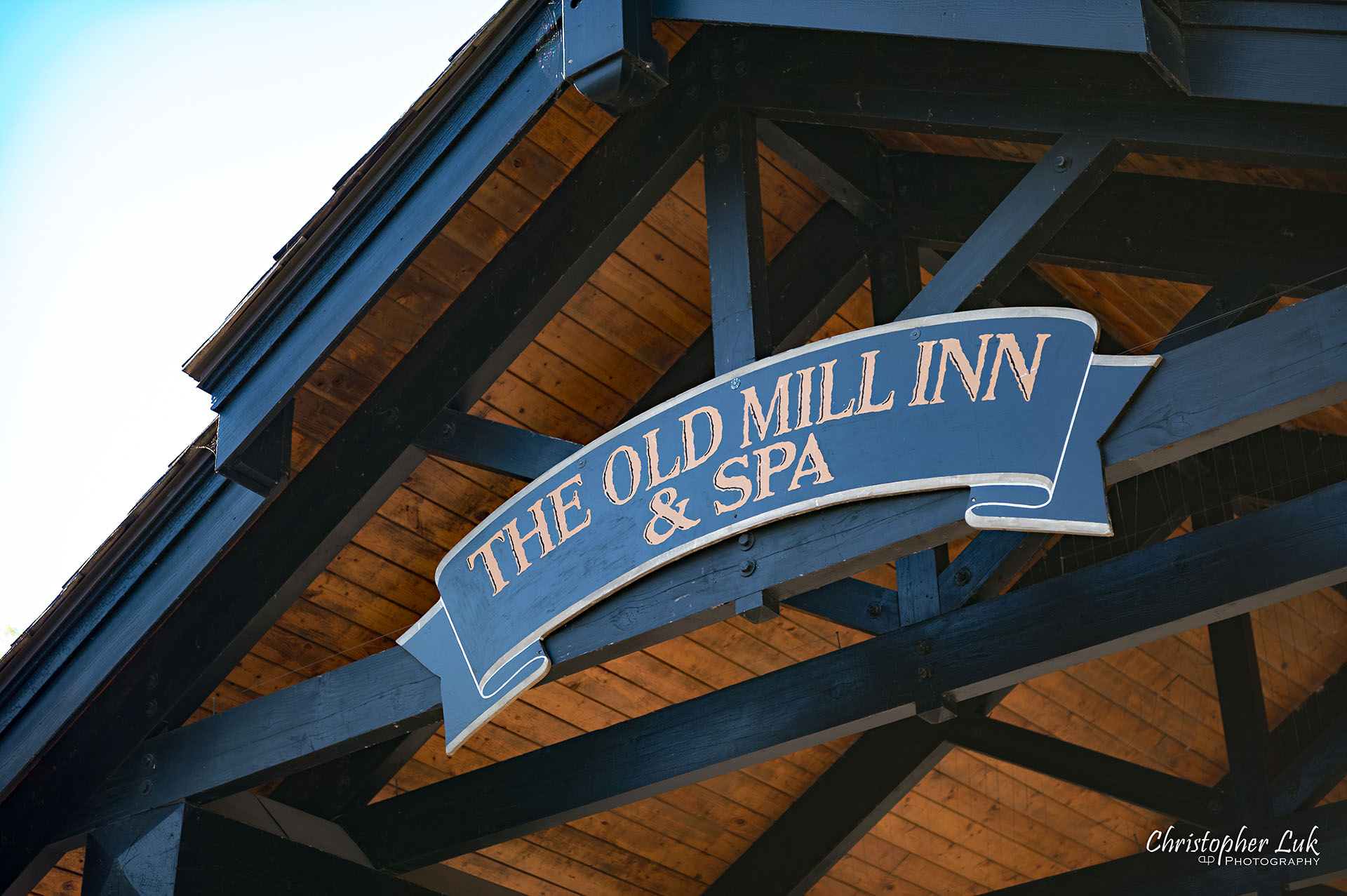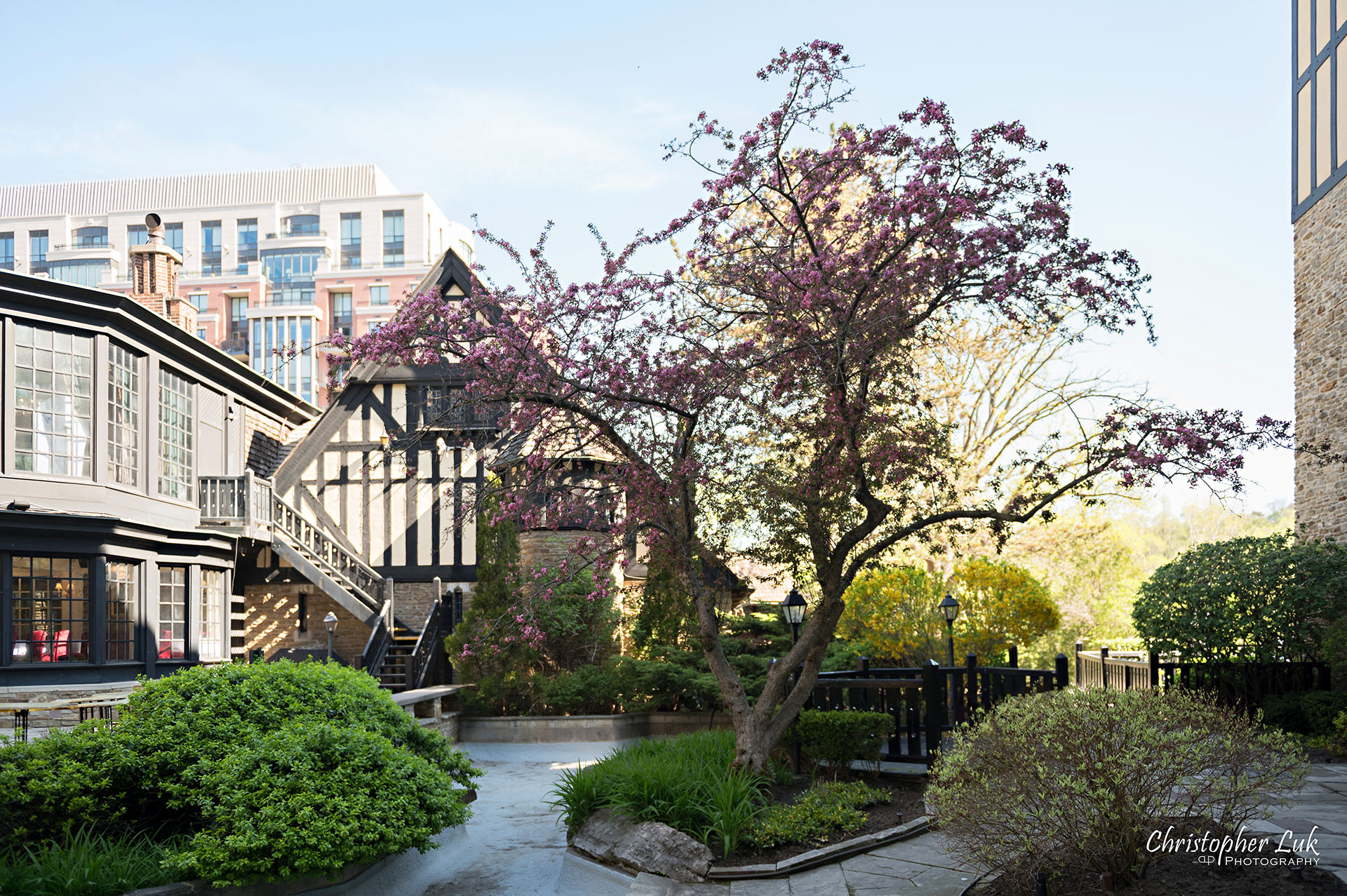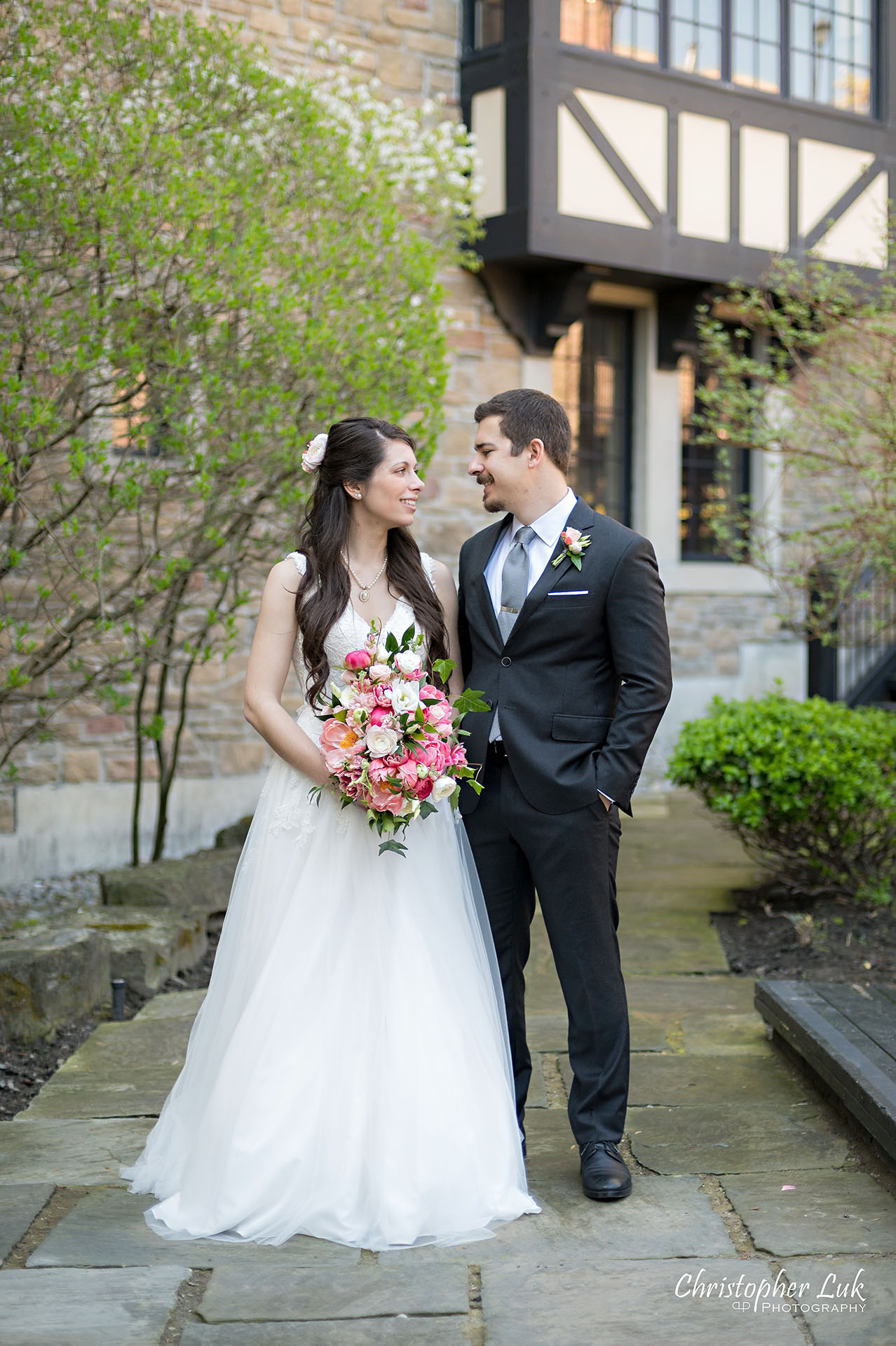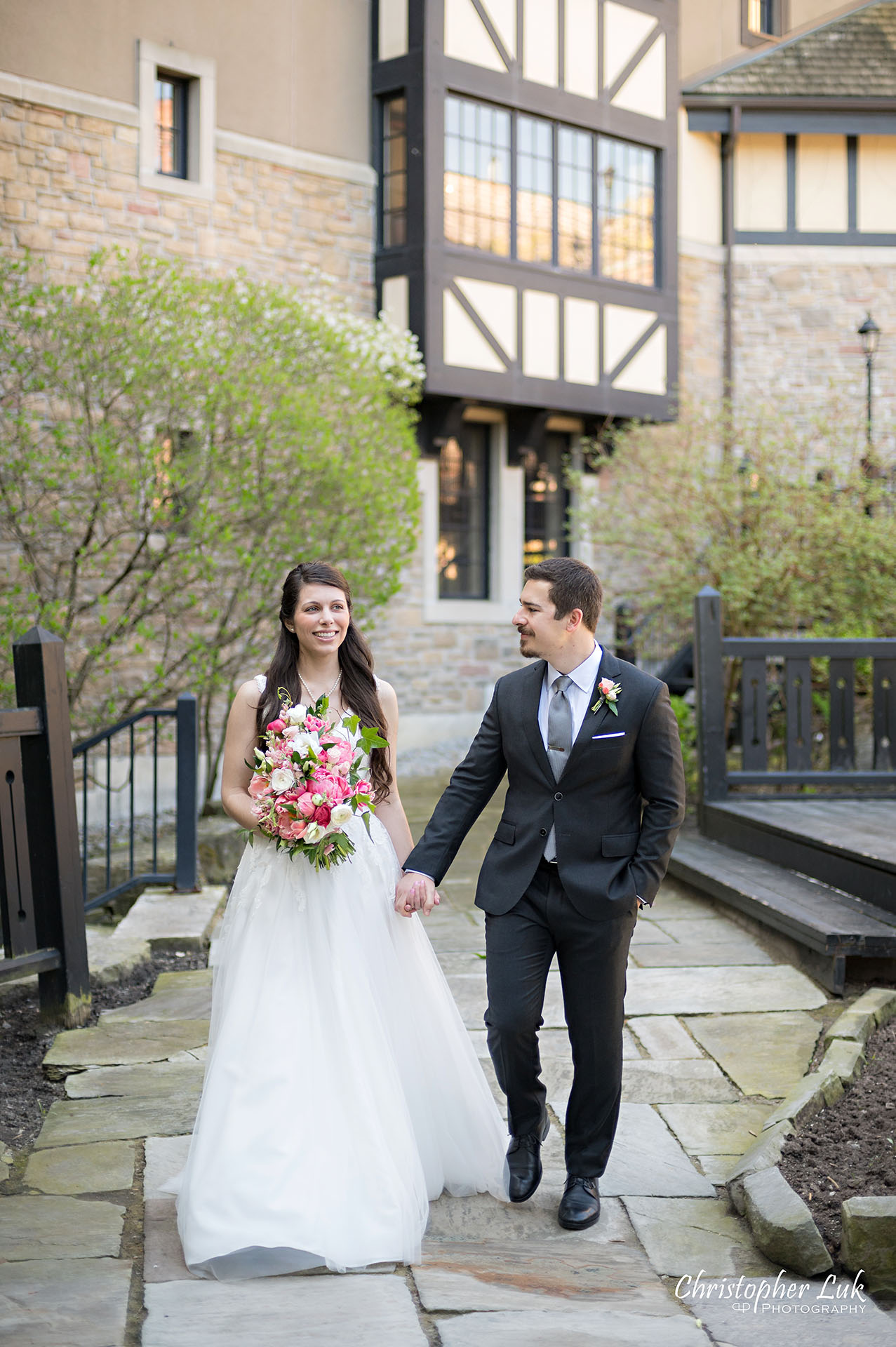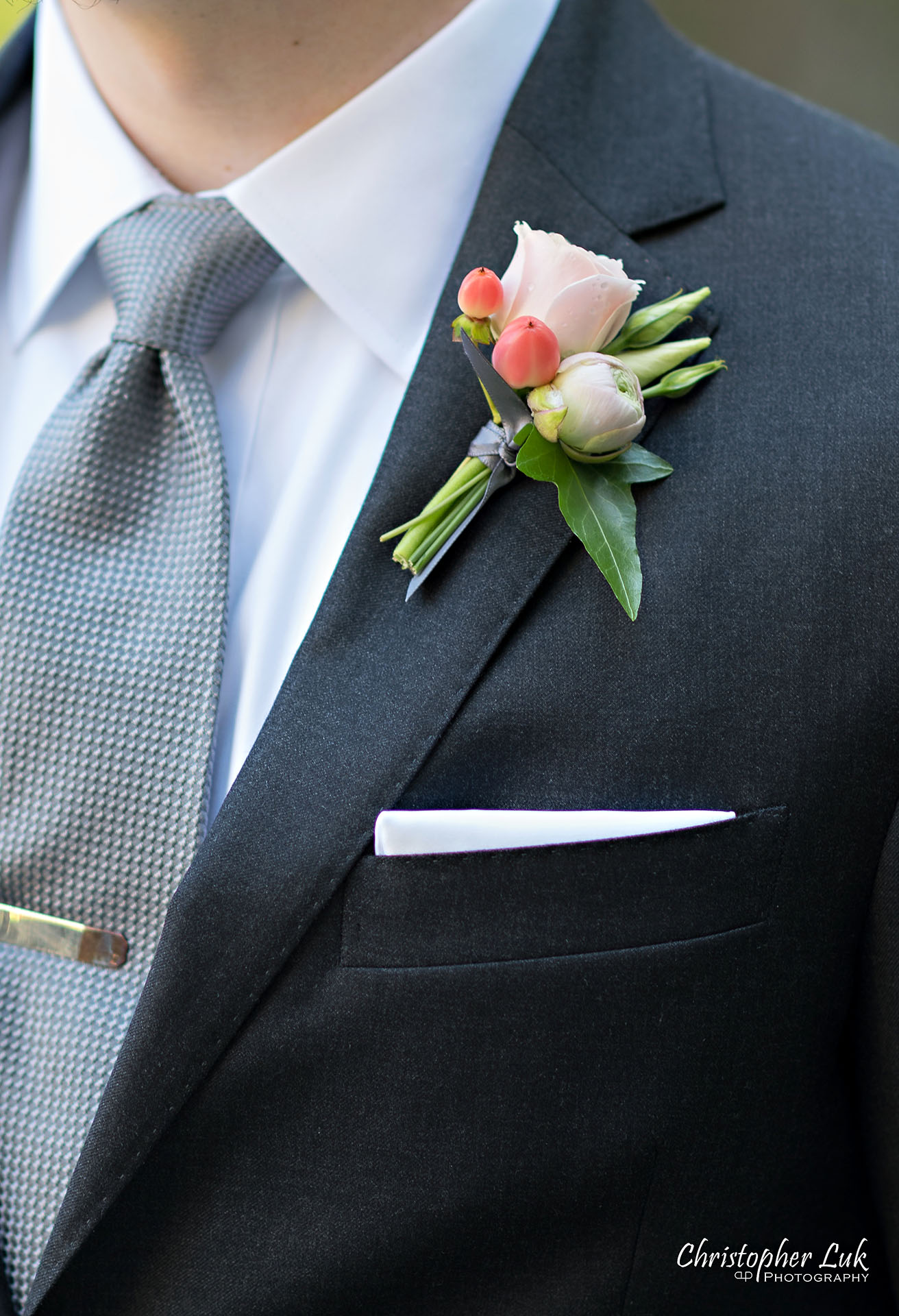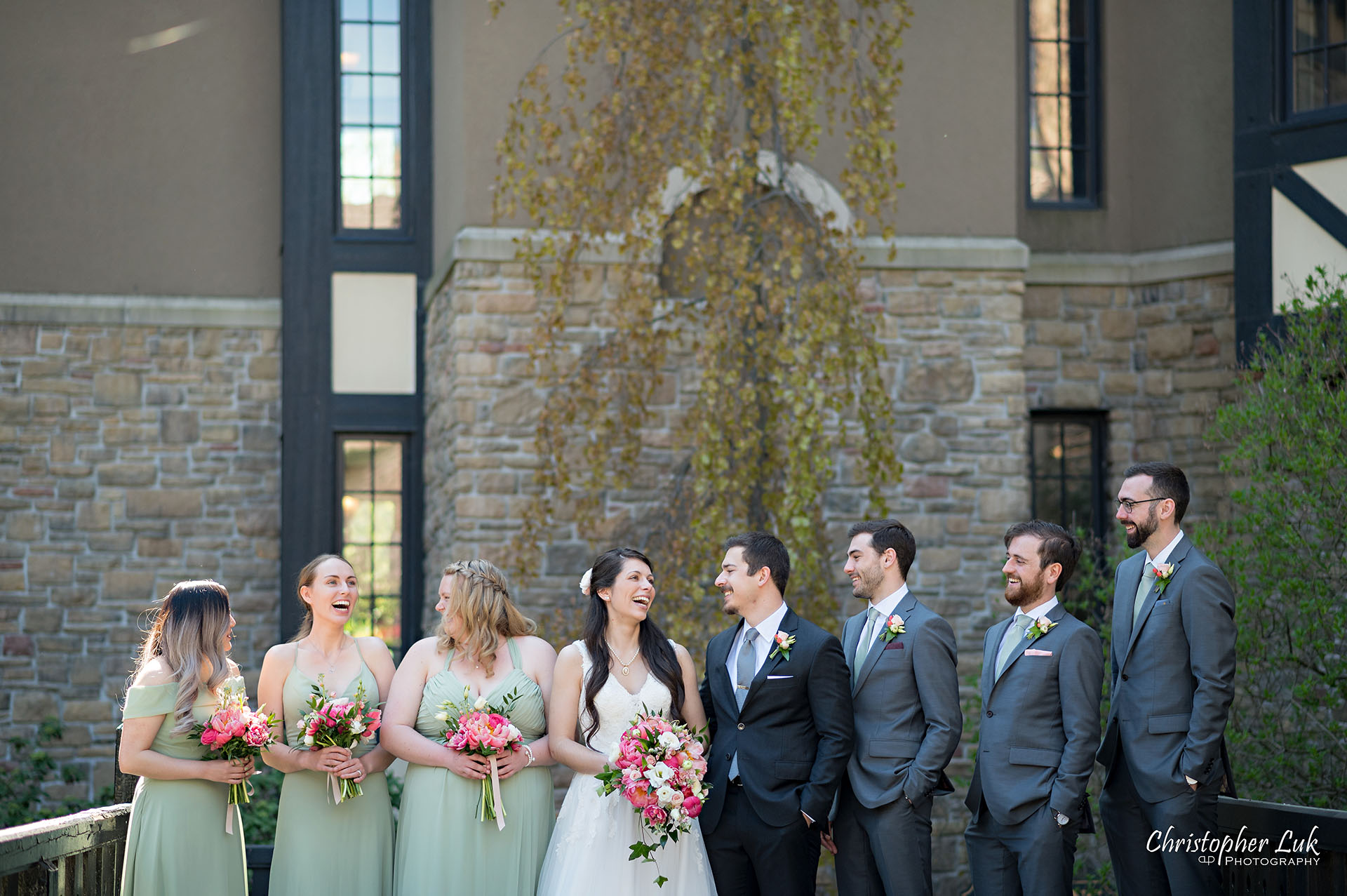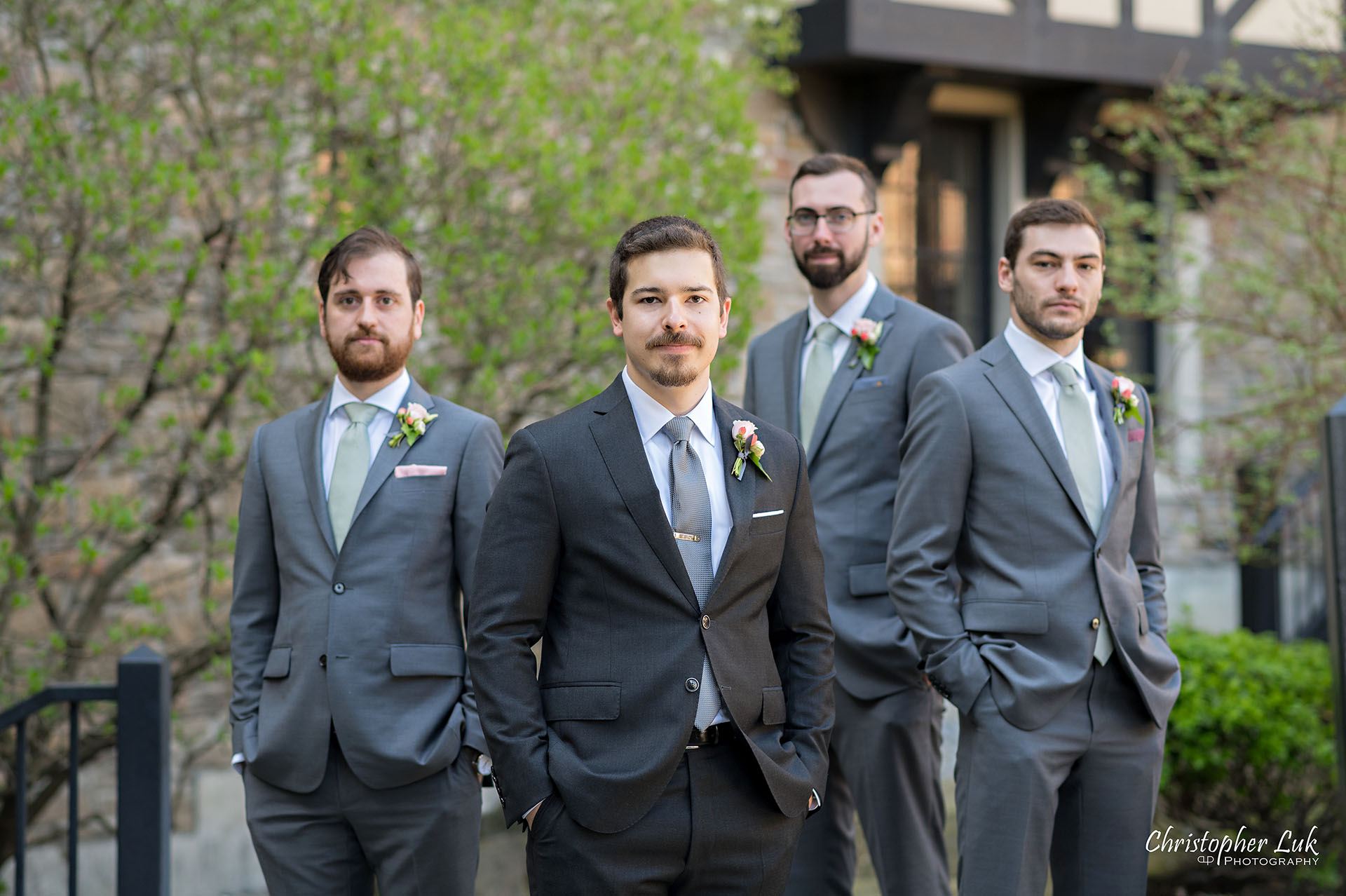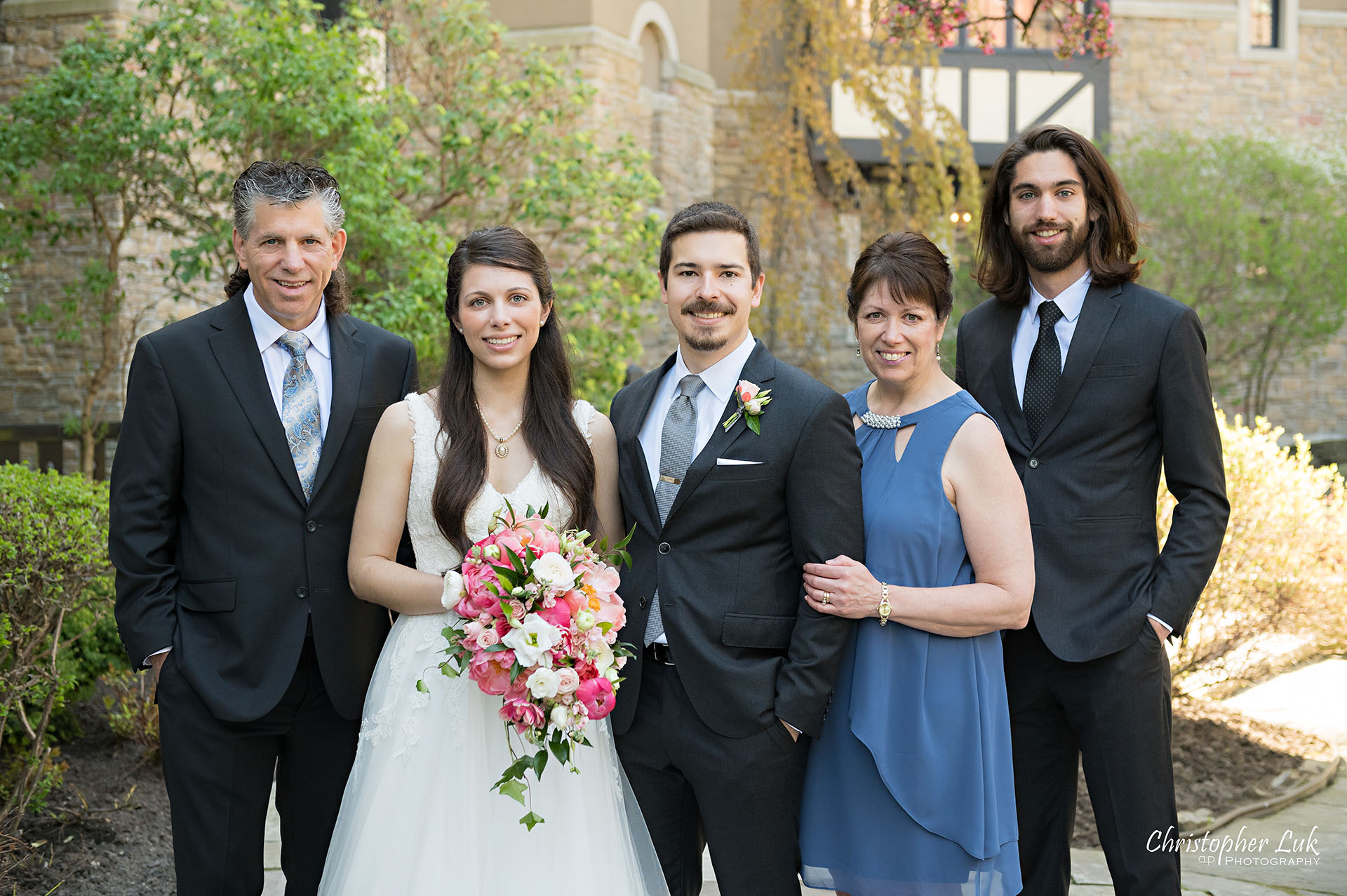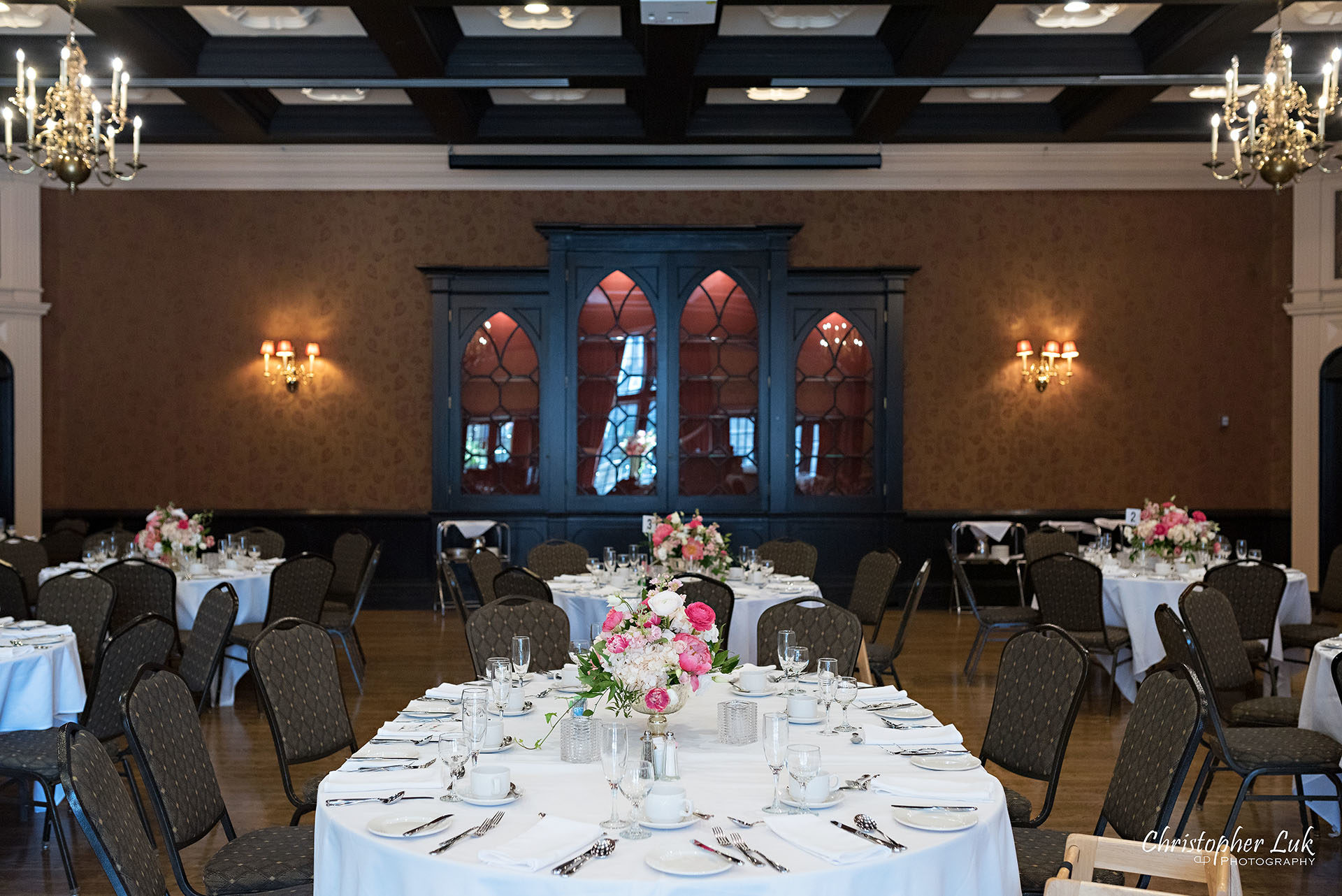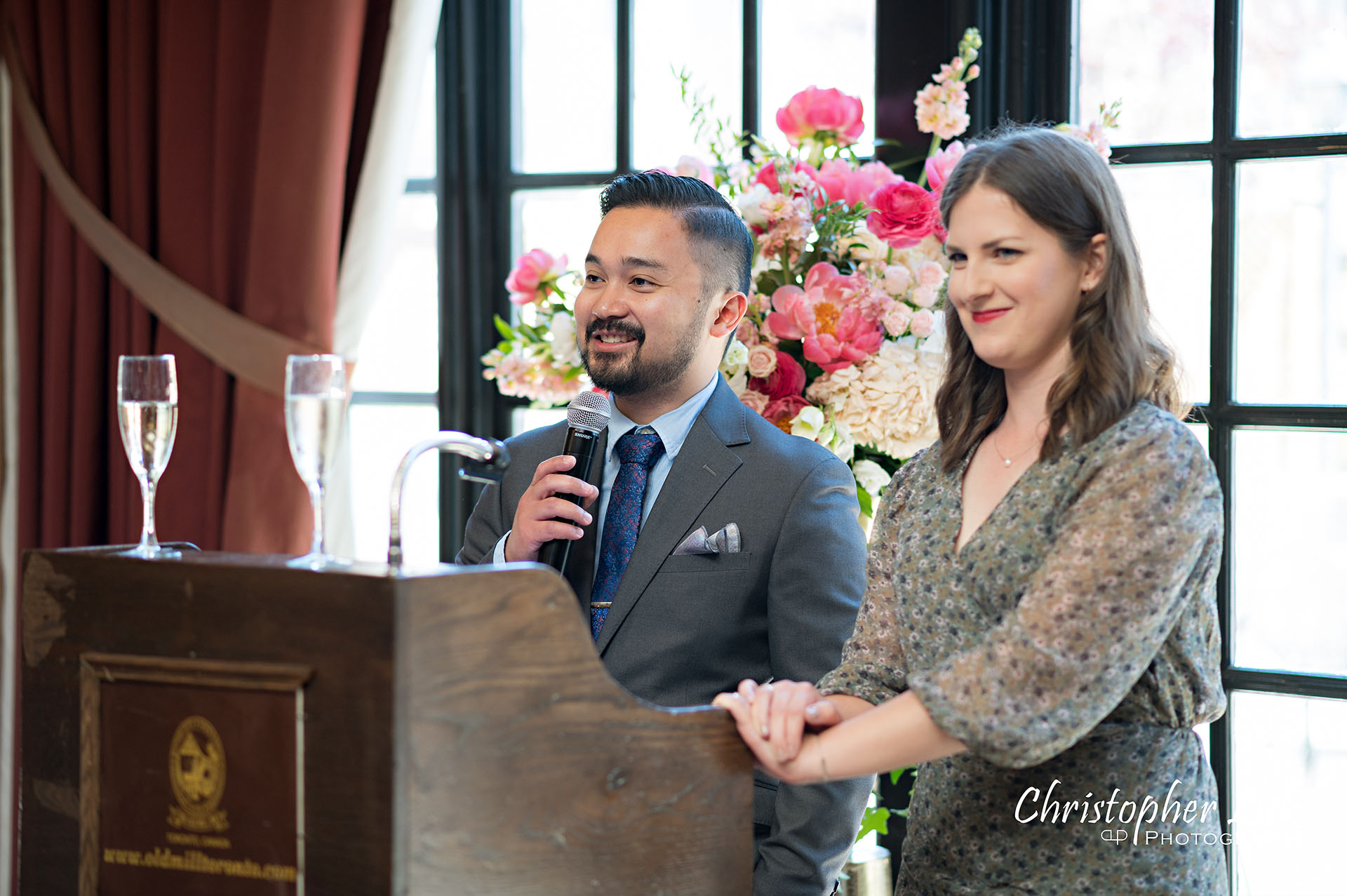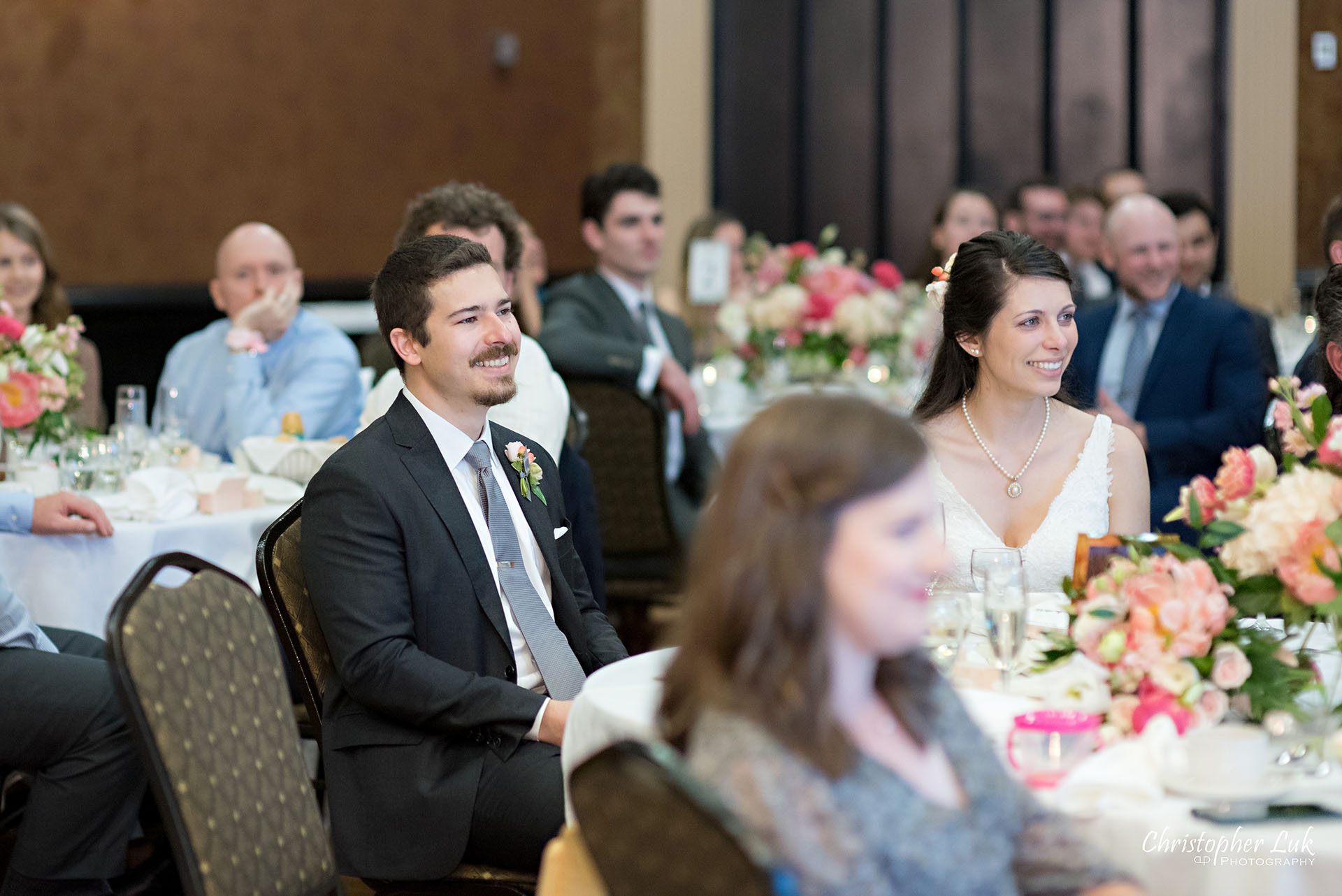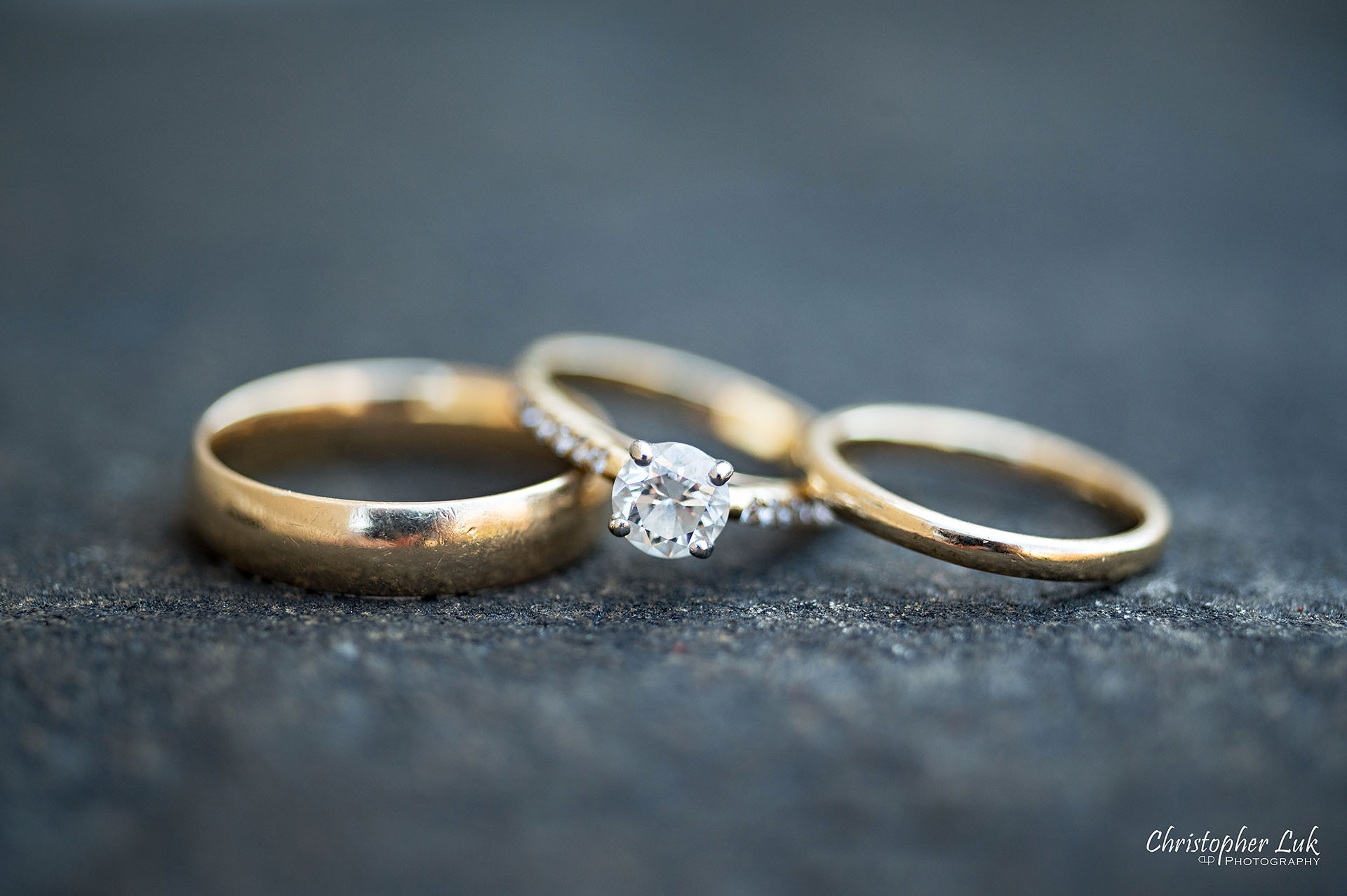 Photographer: Christopher Luk: Toronto Wedding, Family & Event Photographer
Reception Venue: Guildhall at Old Mill Toronto in Etobicoke, Ontario
Photo Session Location: Old Mill Toronto in Etobicoke, Ontario
Cocktail Hour Pianist: Kristen Westwood
Bride and Bridesmaids Dresses: Mori Lee
Florist: Cool, Green, and Shady in Toronto, Ontario
Wedding Favours: Chocollata Gourmet Brigadeiros
Engagement Photos: Victoria and Adam's Engagement Session at Mint Room Studios Toronto
SEE MORE: Christopher Luk Photography Weddings
SEE MORE: Christopher Luk Photography Events
SEE MORE: Christopher Luk Photography Family Sessions