Karen and Kelvin have known each other for 15 years, so everyone has been waiting for them to finally get married! The global pandemic meant a few extra delays and hurdles along the way, but now their wedding day has come! Their "first look" with each other was an emotional culmination of all that they have gone through together.
Their wedding had a beautiful mix of Vietnamese and Chinese cultural traditions including some amusing door games for Kelvin to prove his love for Karen, an exchange of family gifts, an emotional tea ceremony, and a lion dance. The lion playfully made its way around the whole reception hall spreading prosperity and good fortune. Kelvin's sisters' joint speech was a fun creative parody of Bruno Mars' Count On Me song. At the end of the night, the dance floor was packed with family and friends having a great time enjoying the celebration.
It's been such a joy to journey through so many life stages with you both, from your surprise wedding proposal, to your engagement session, and now to your wedding! Congratulations, Karen and Kelvin!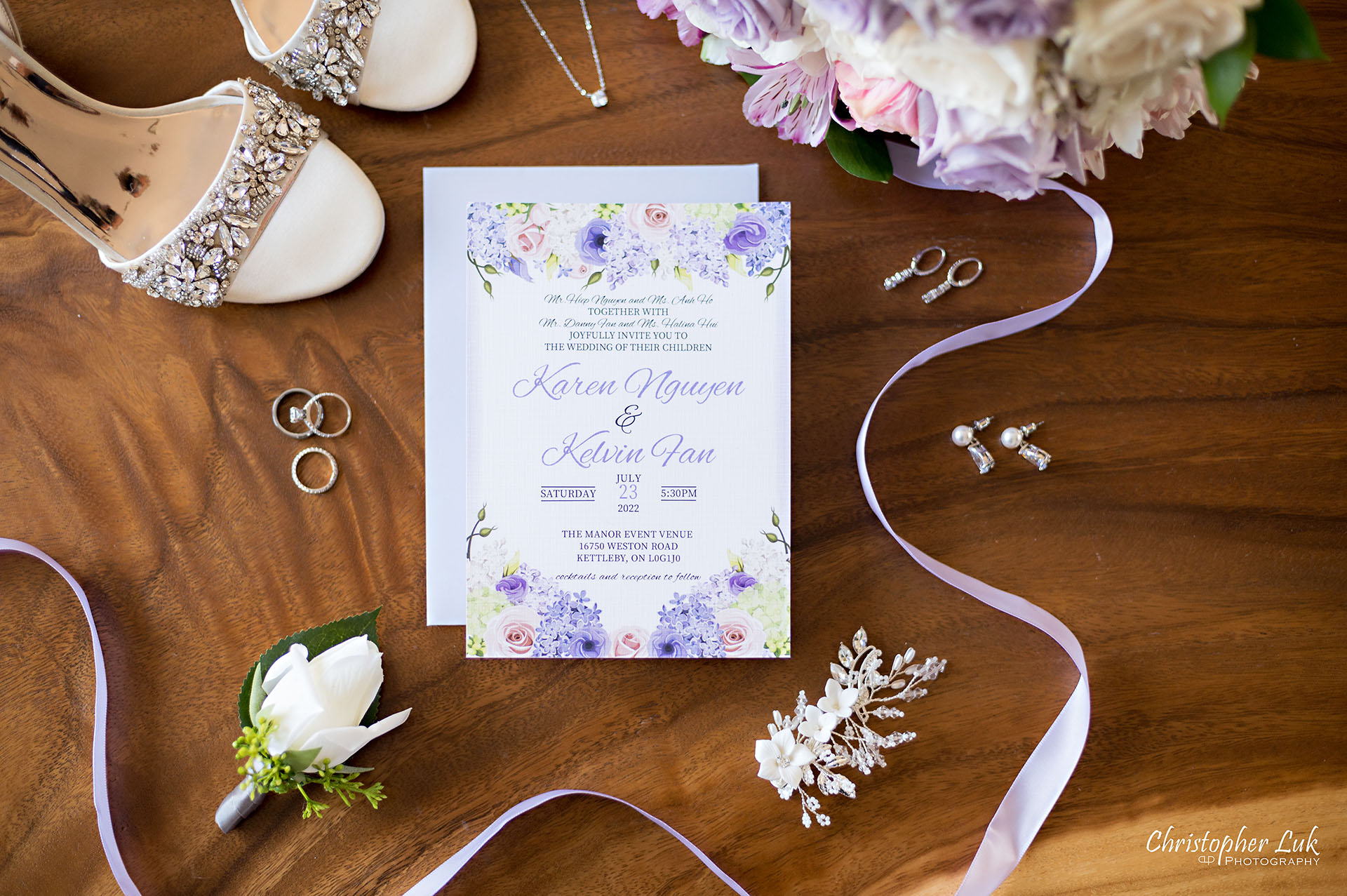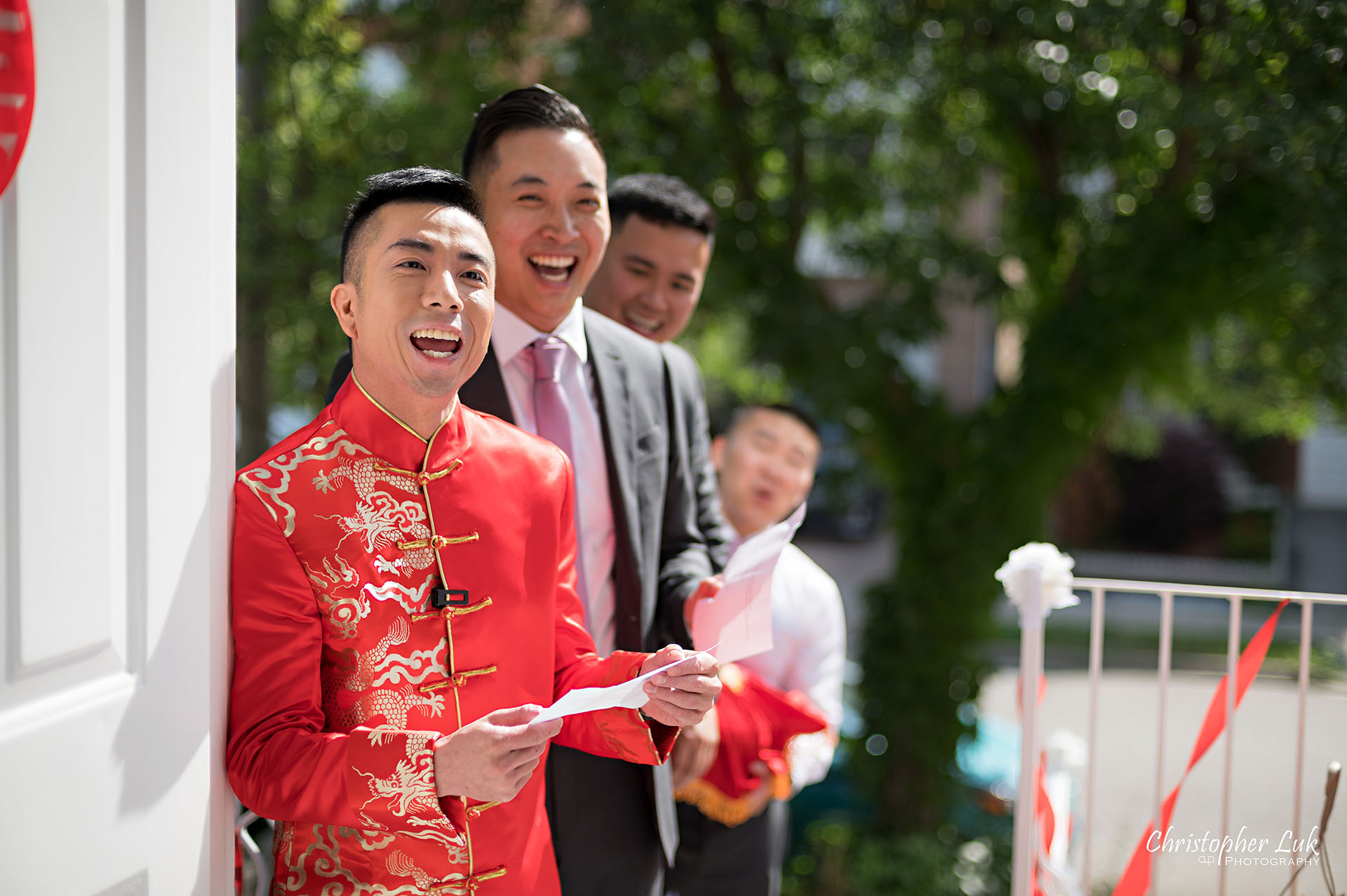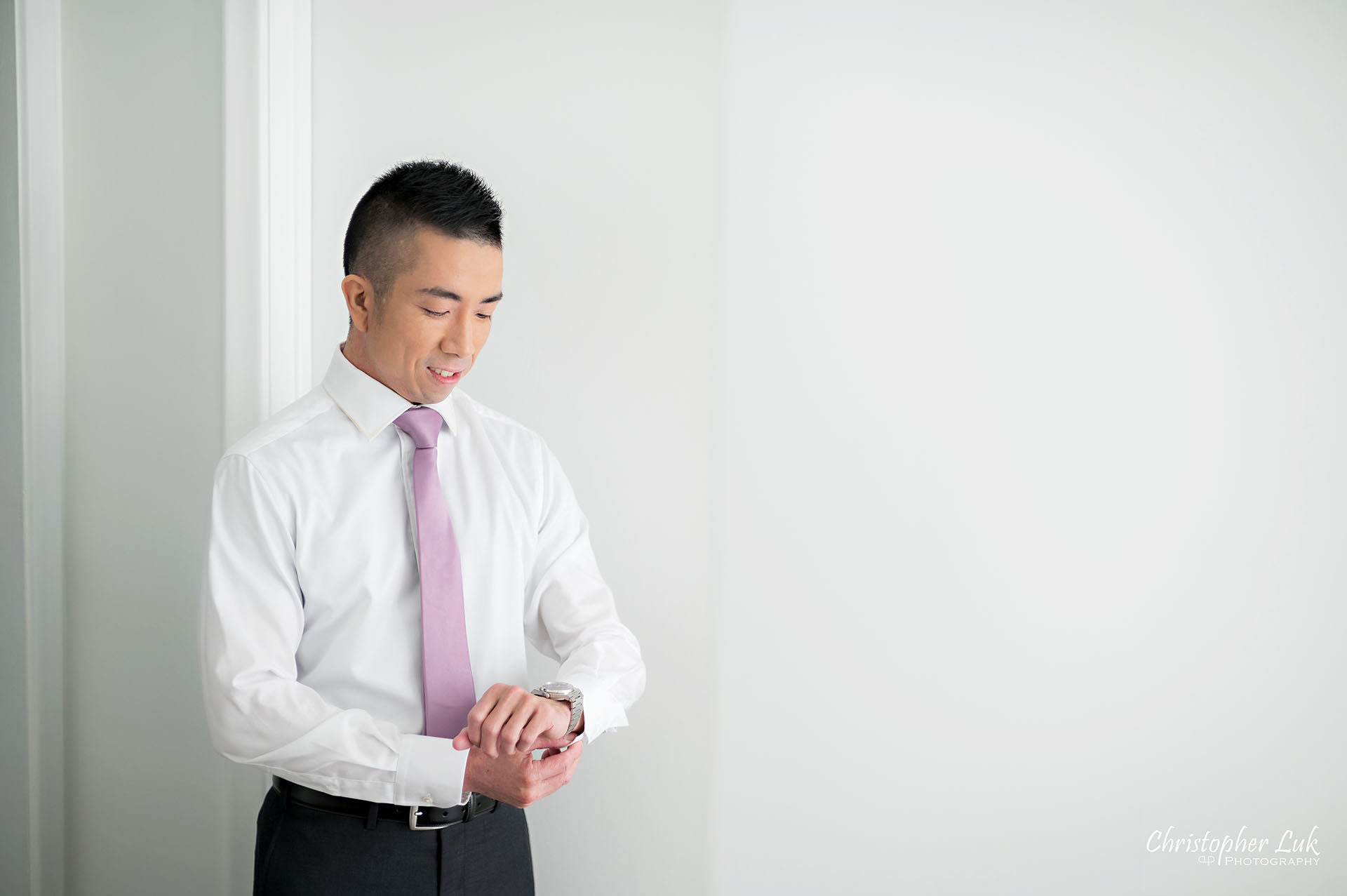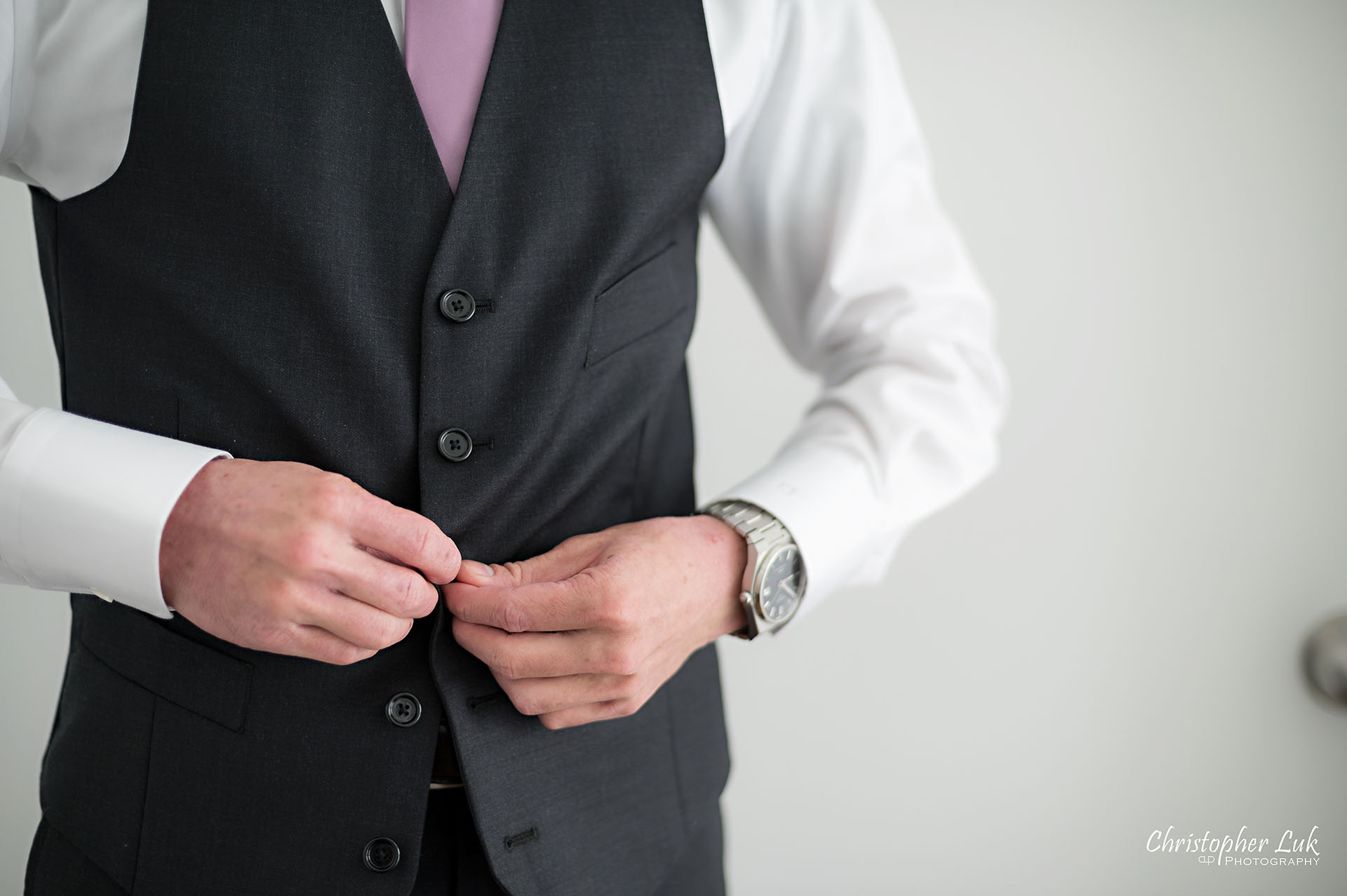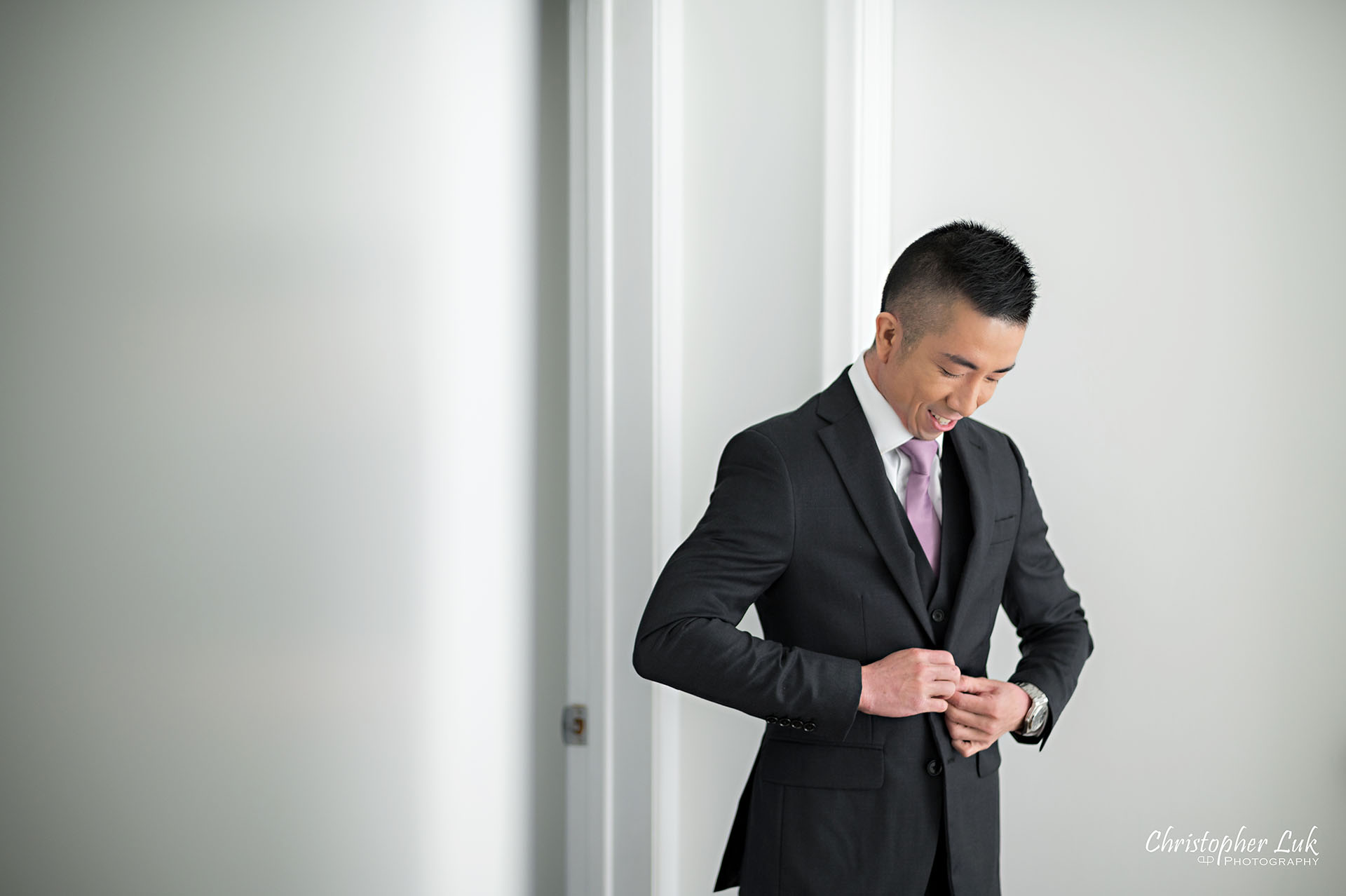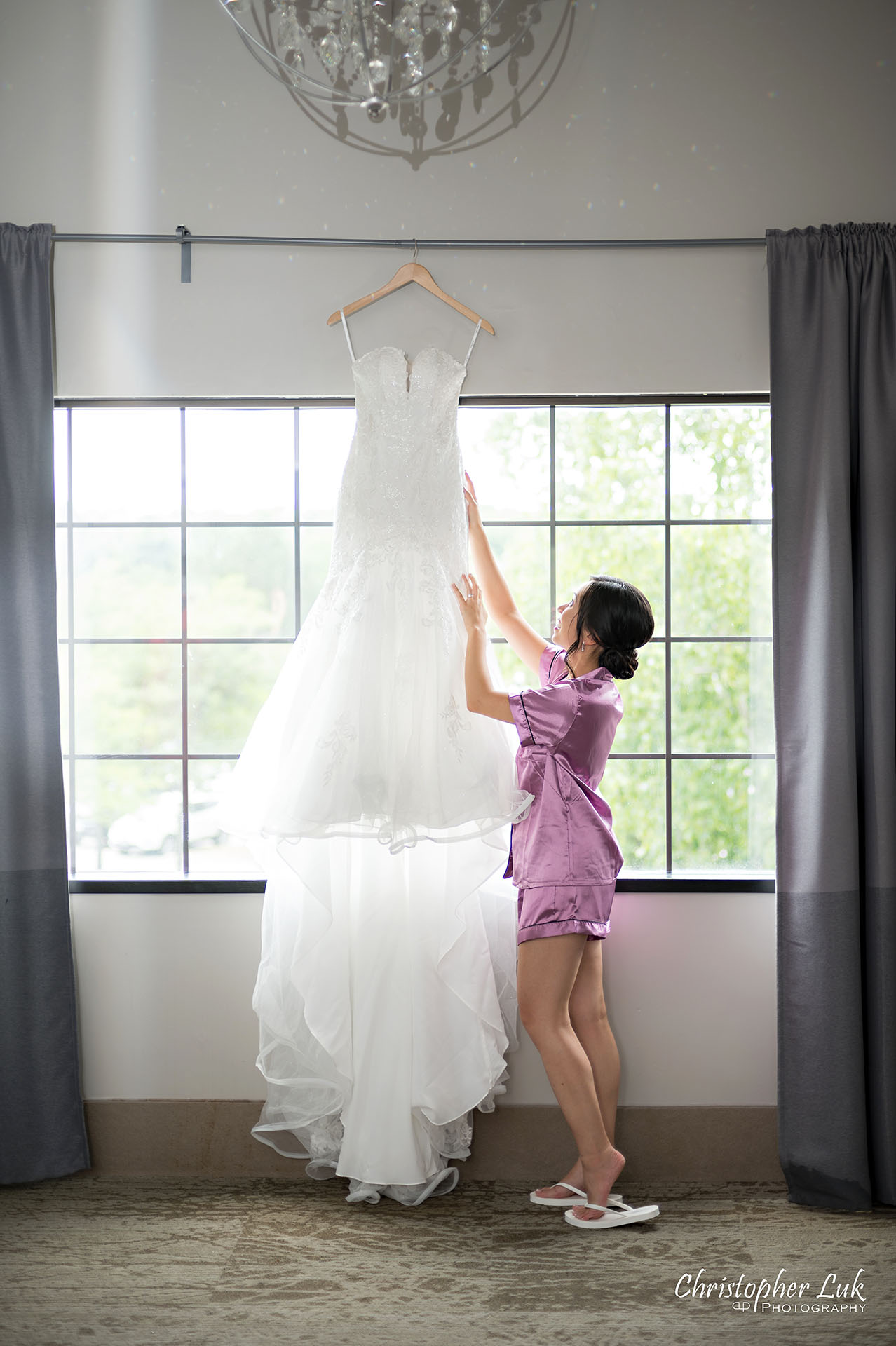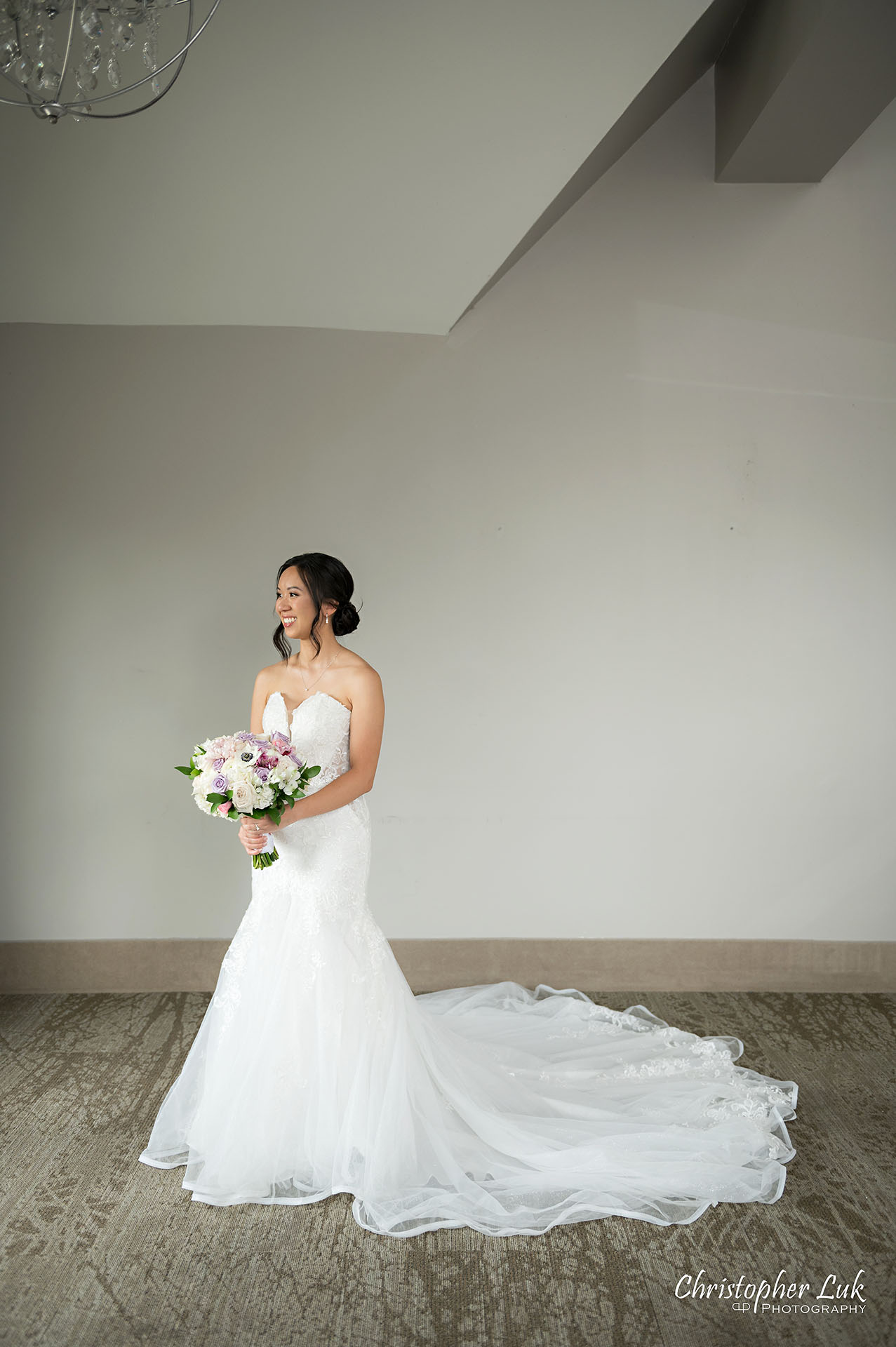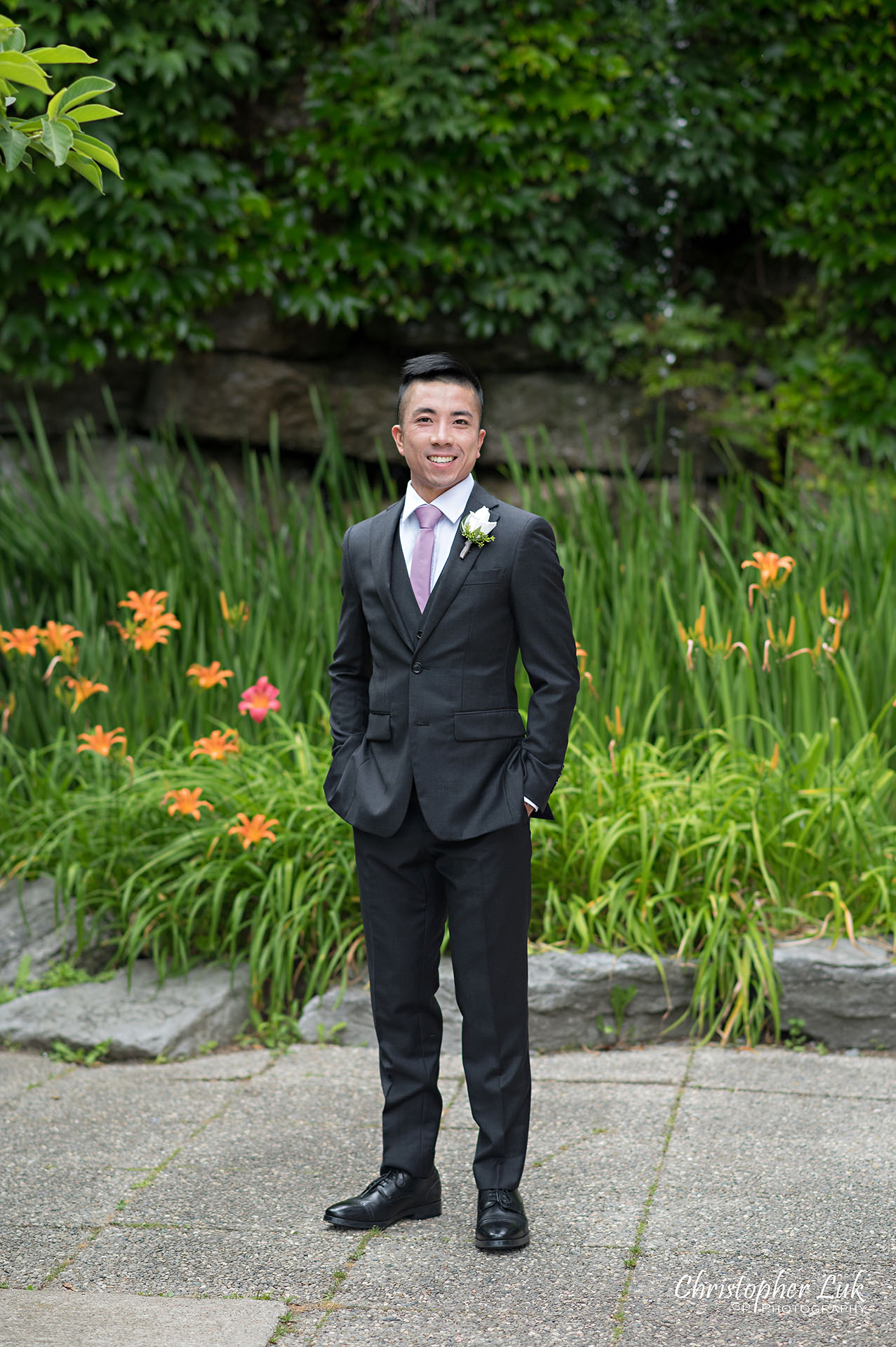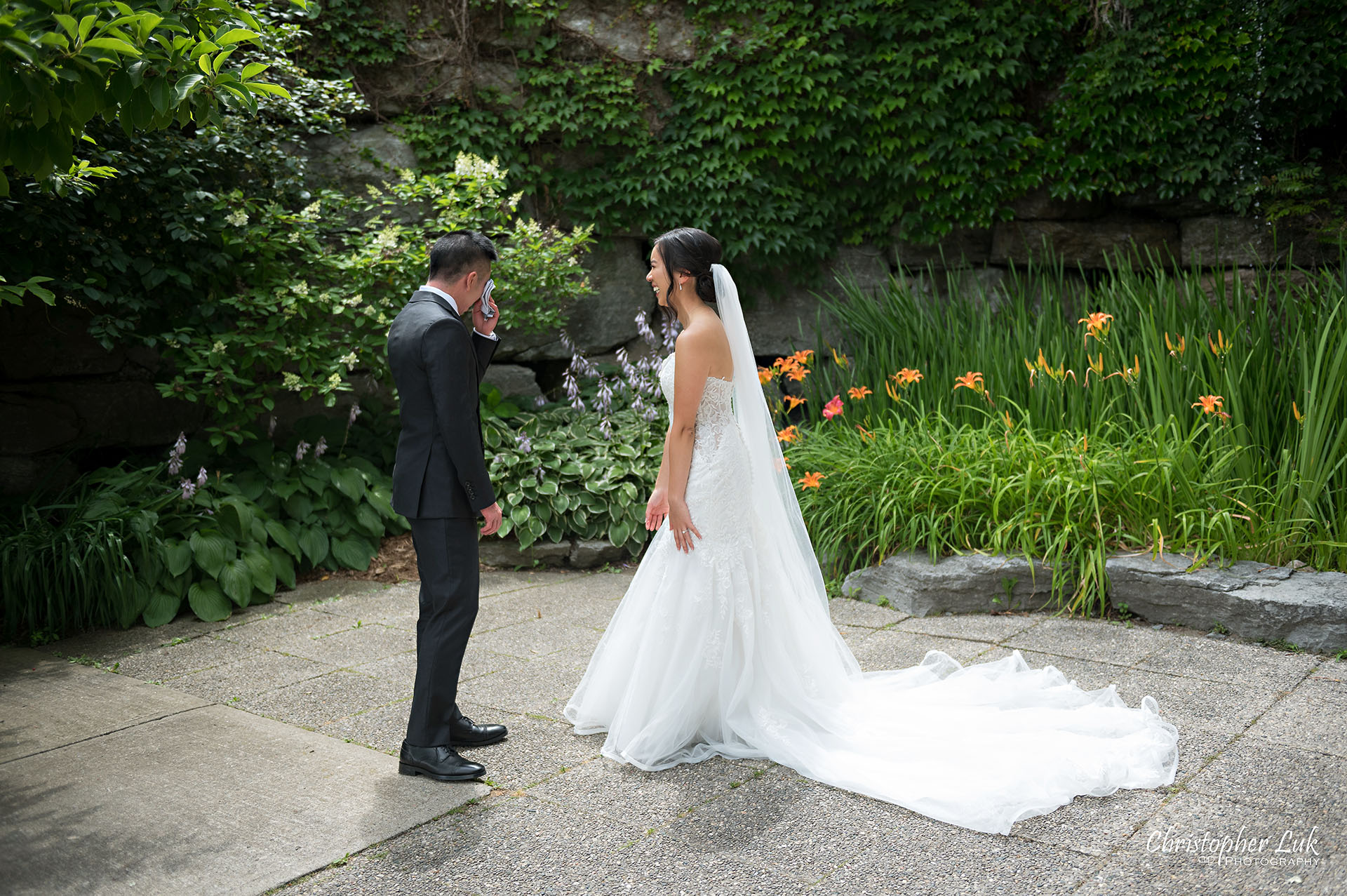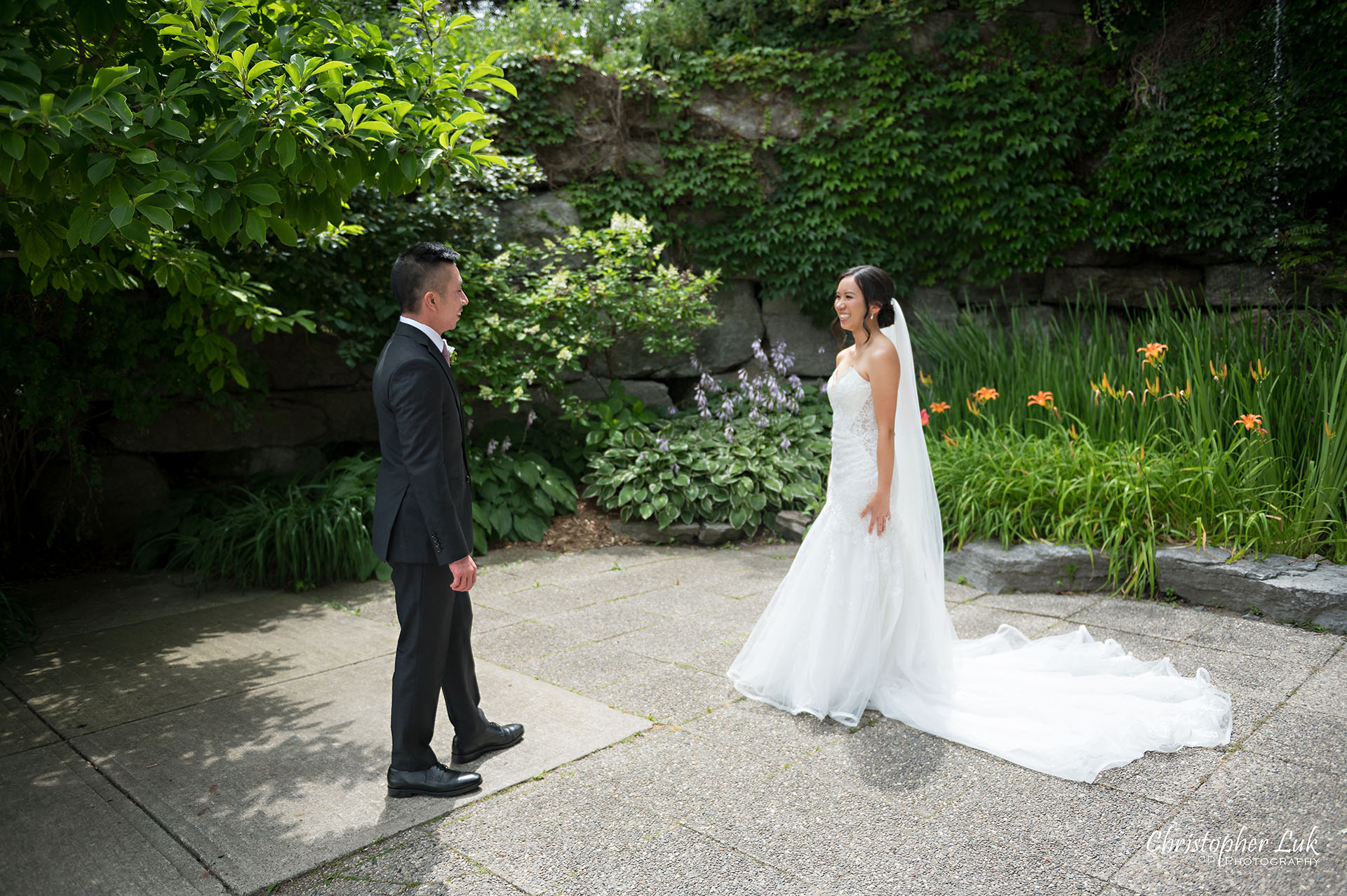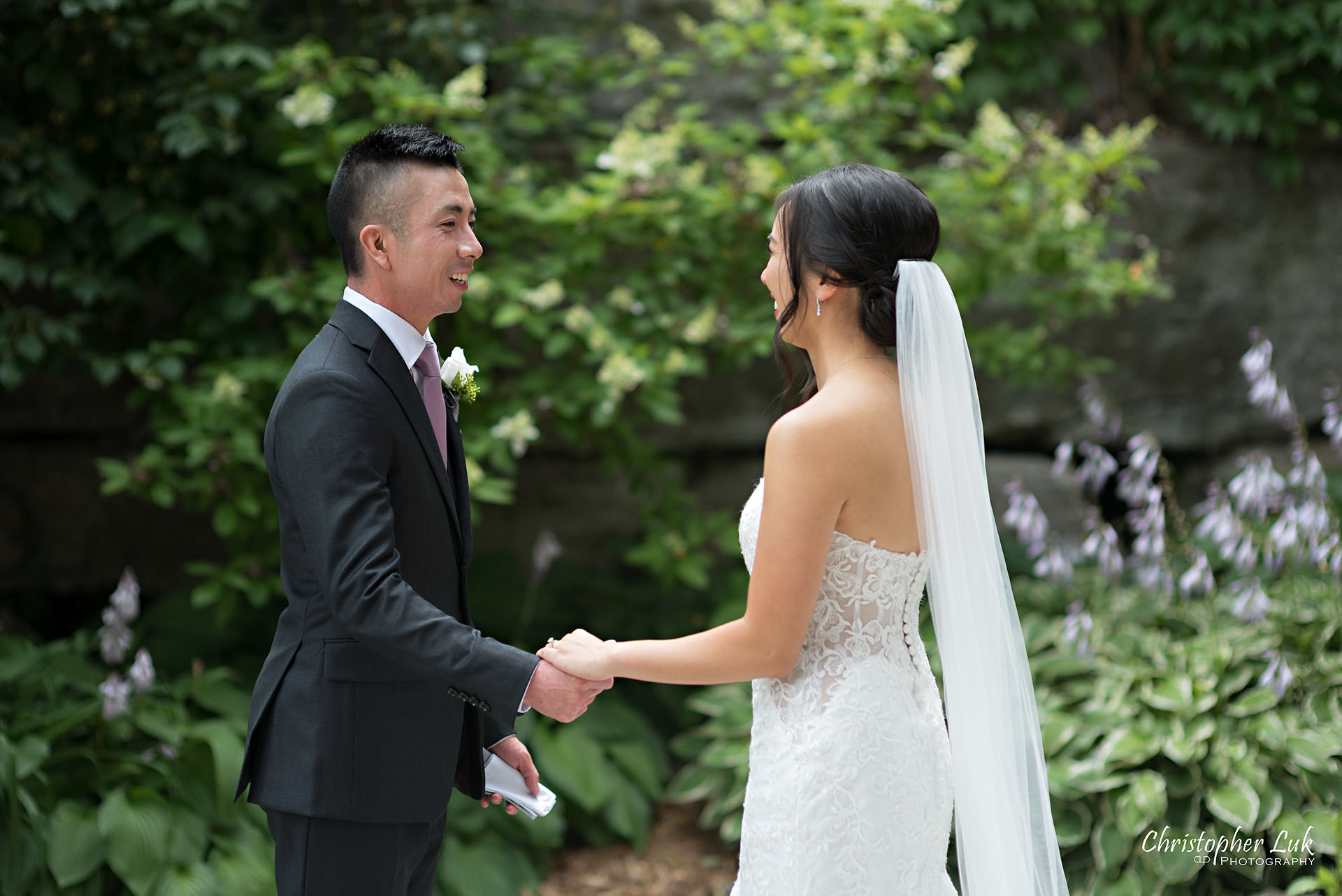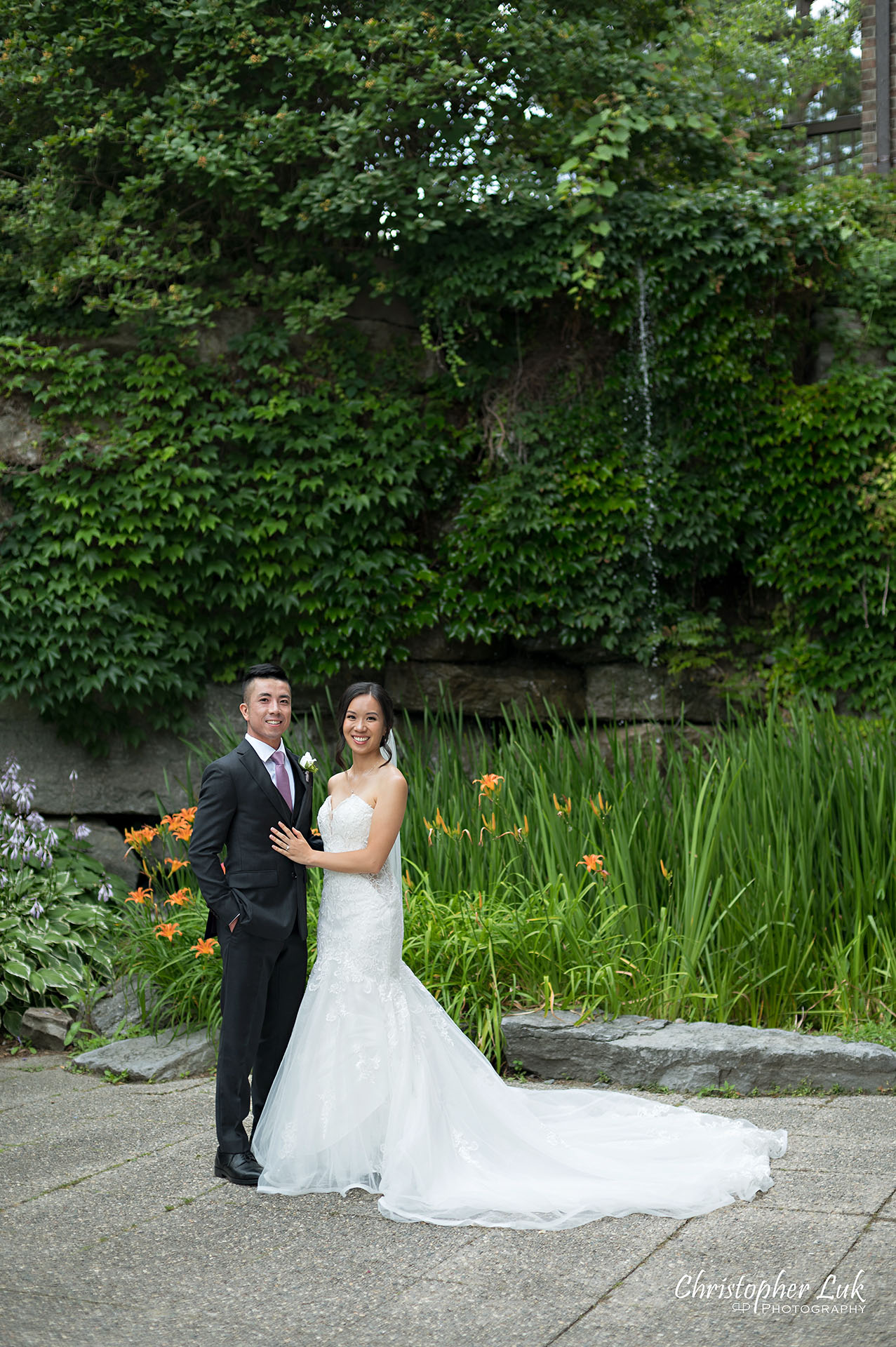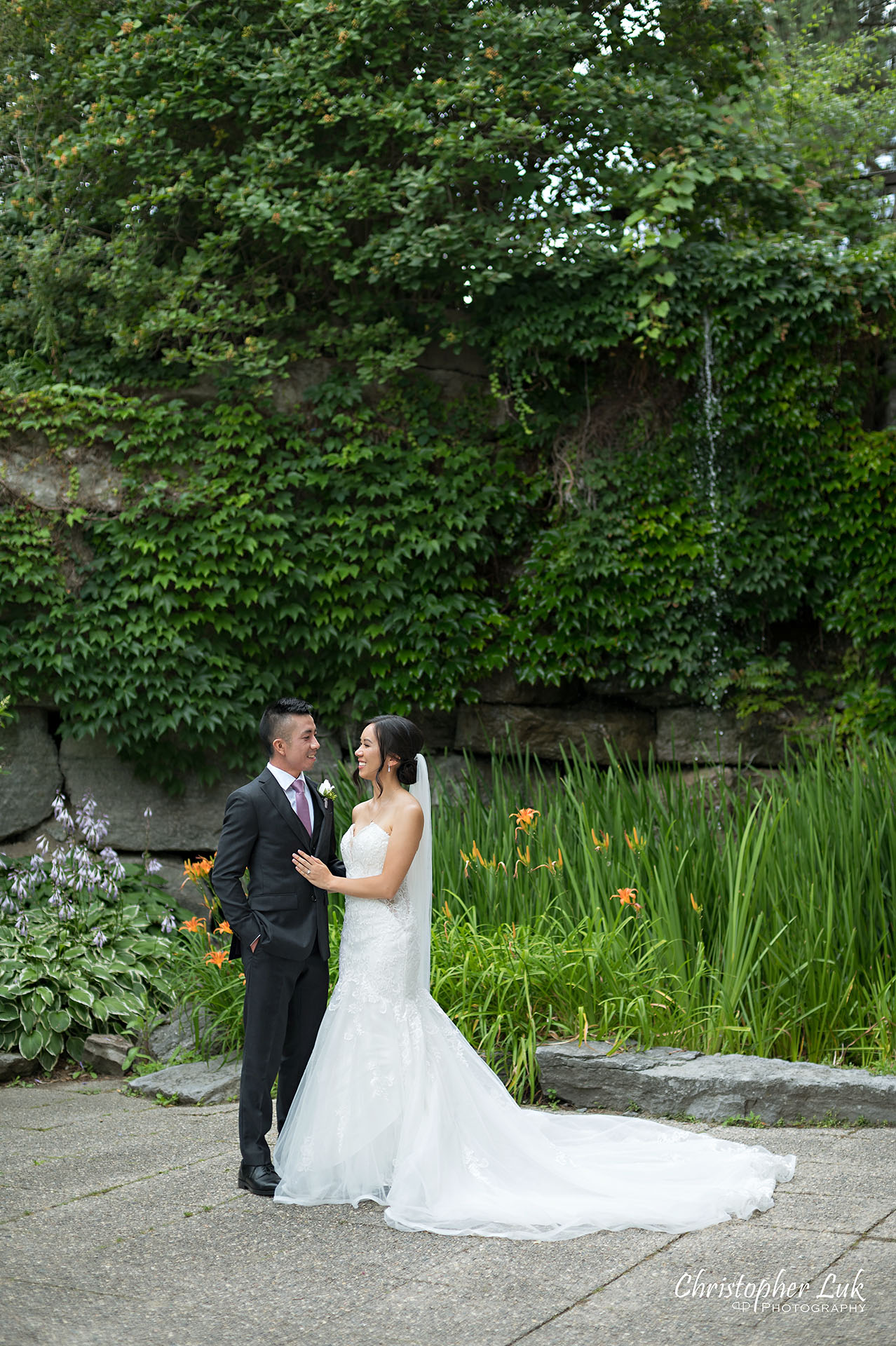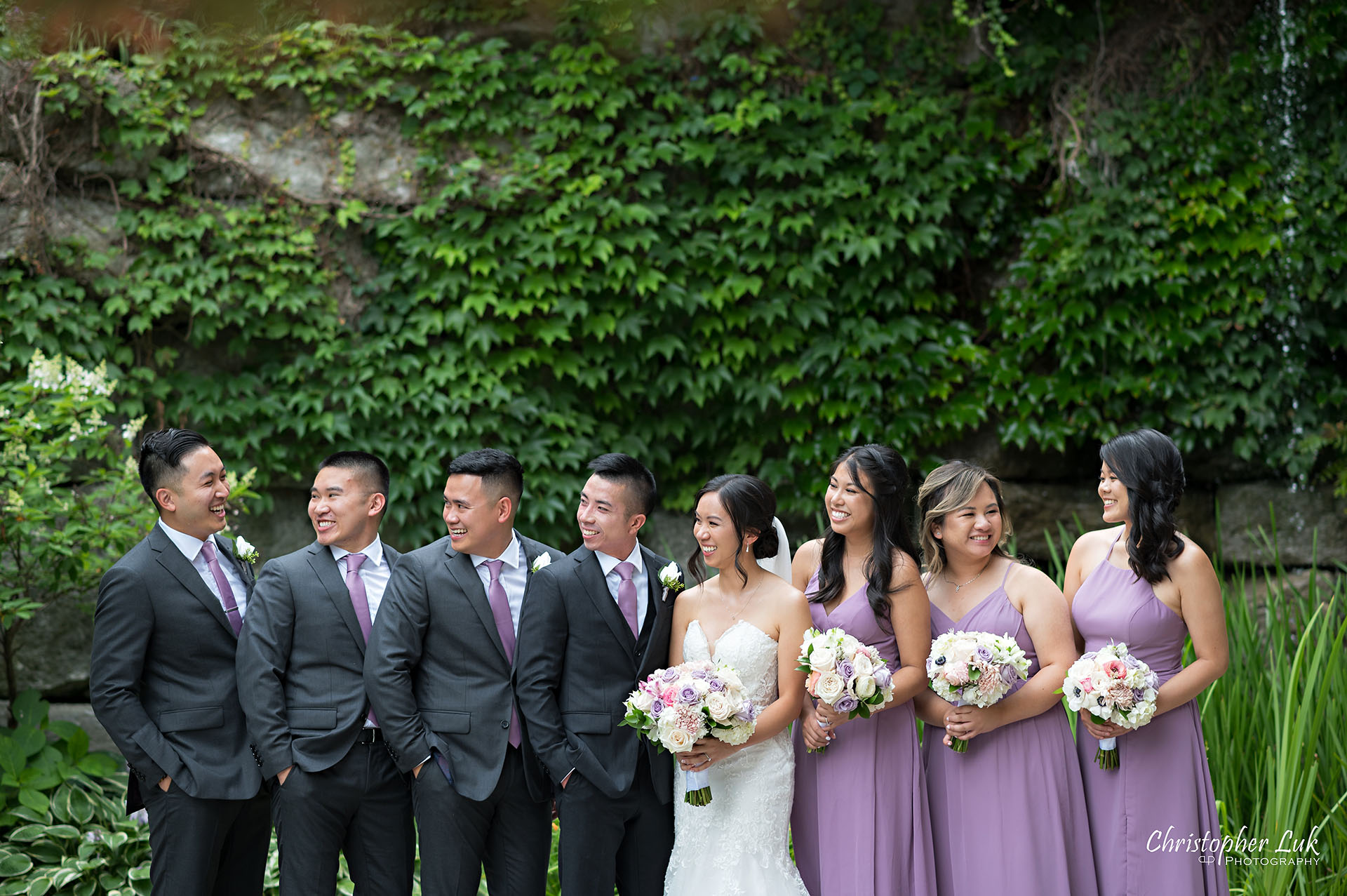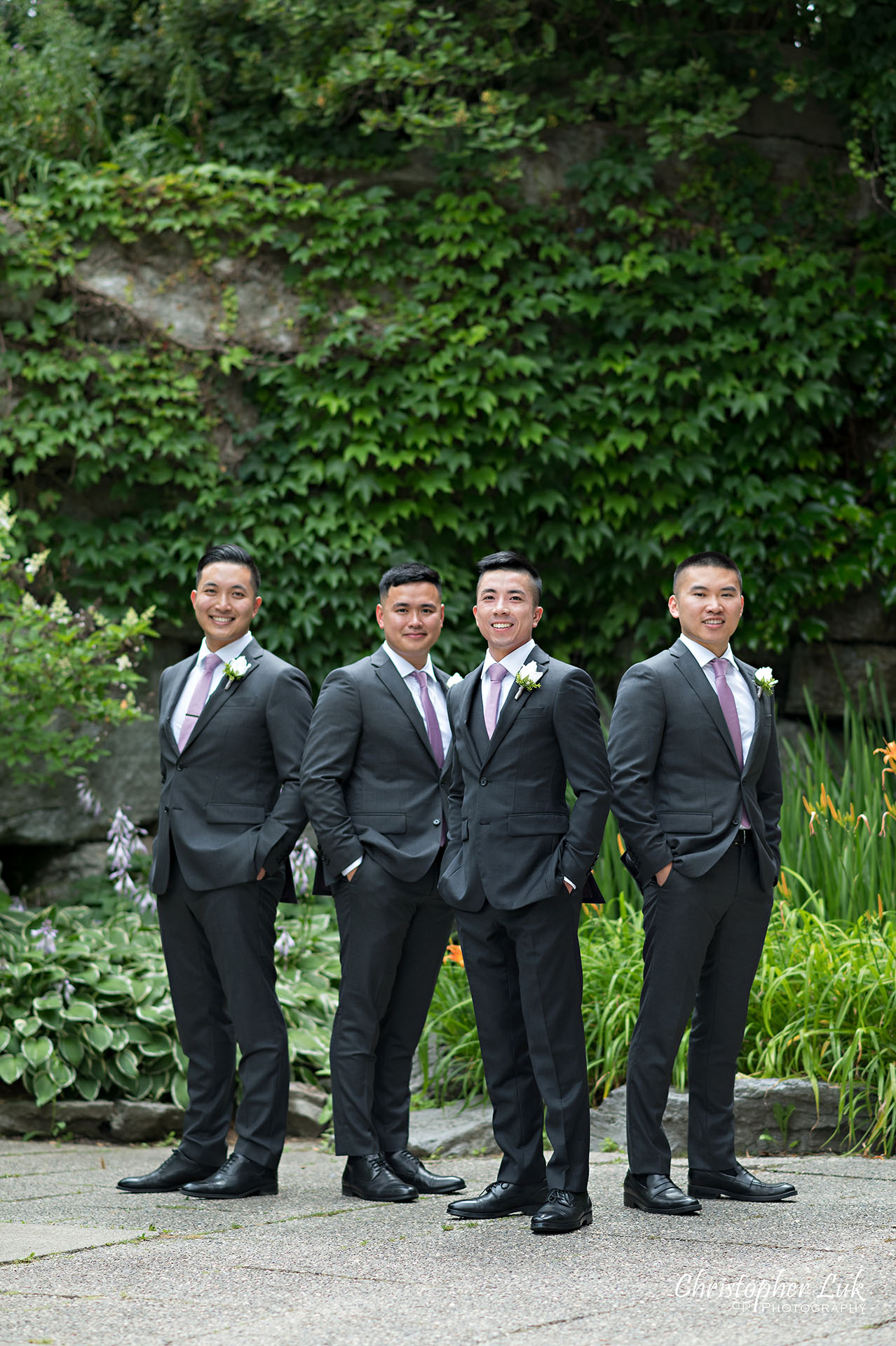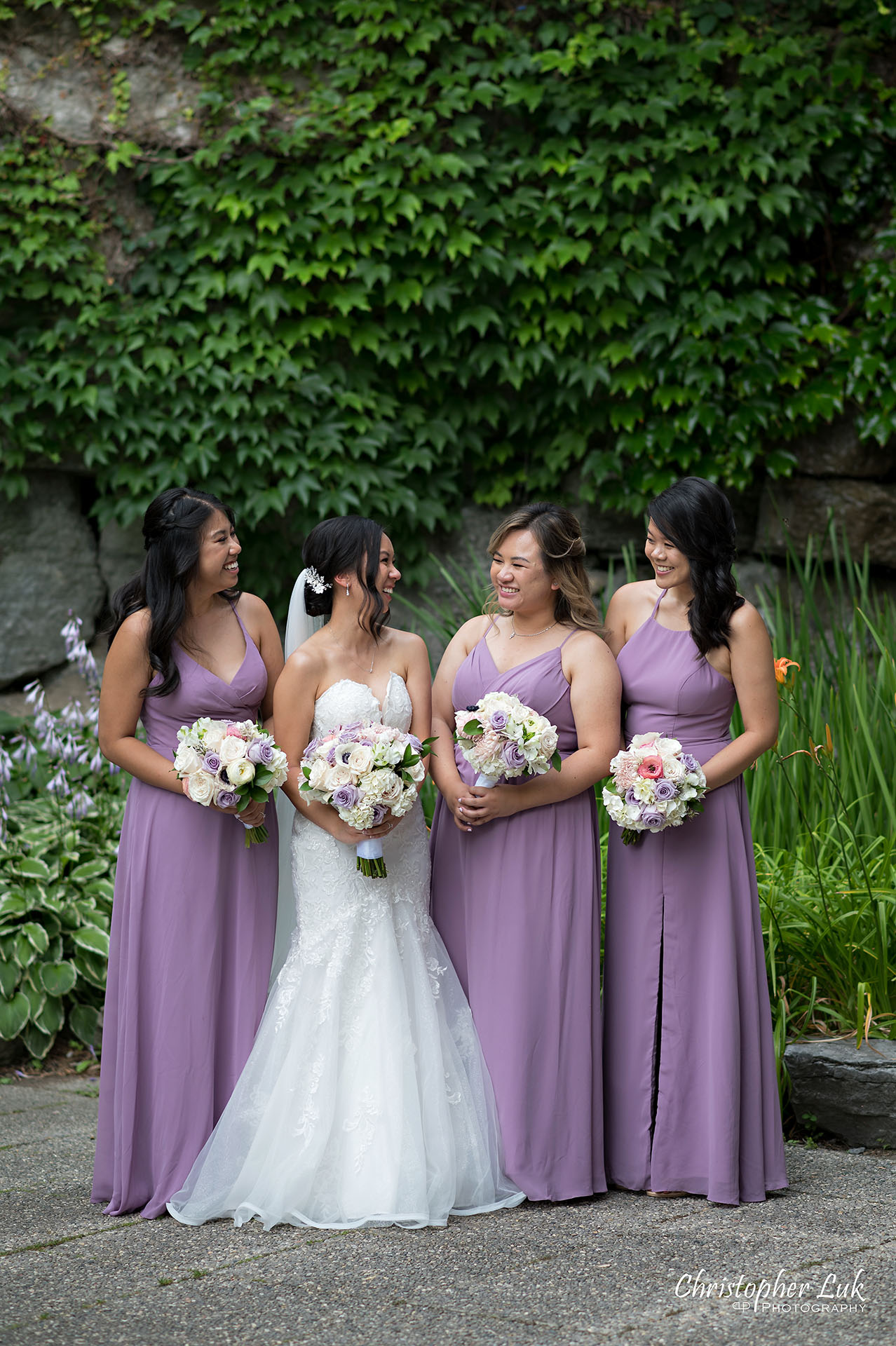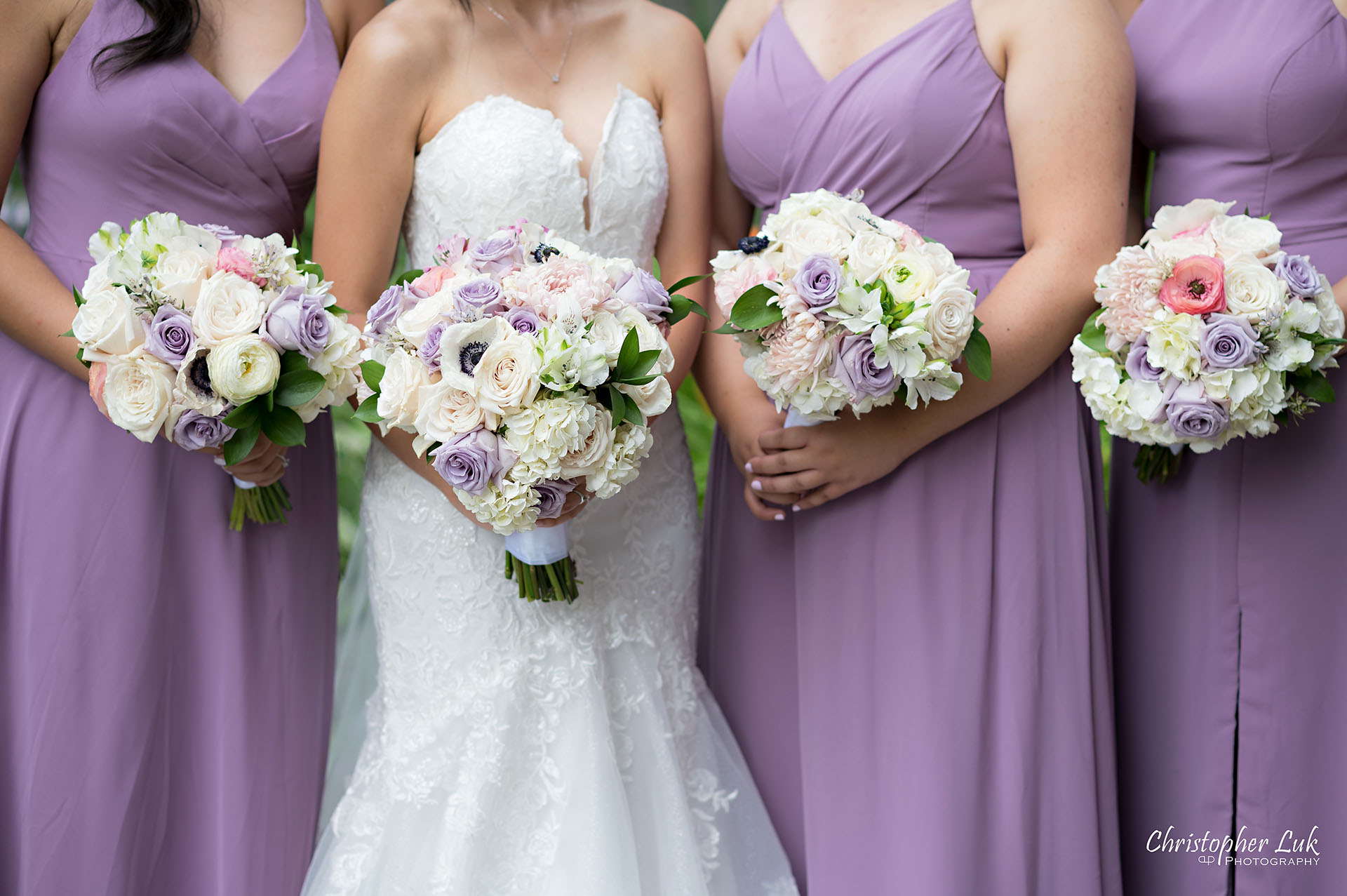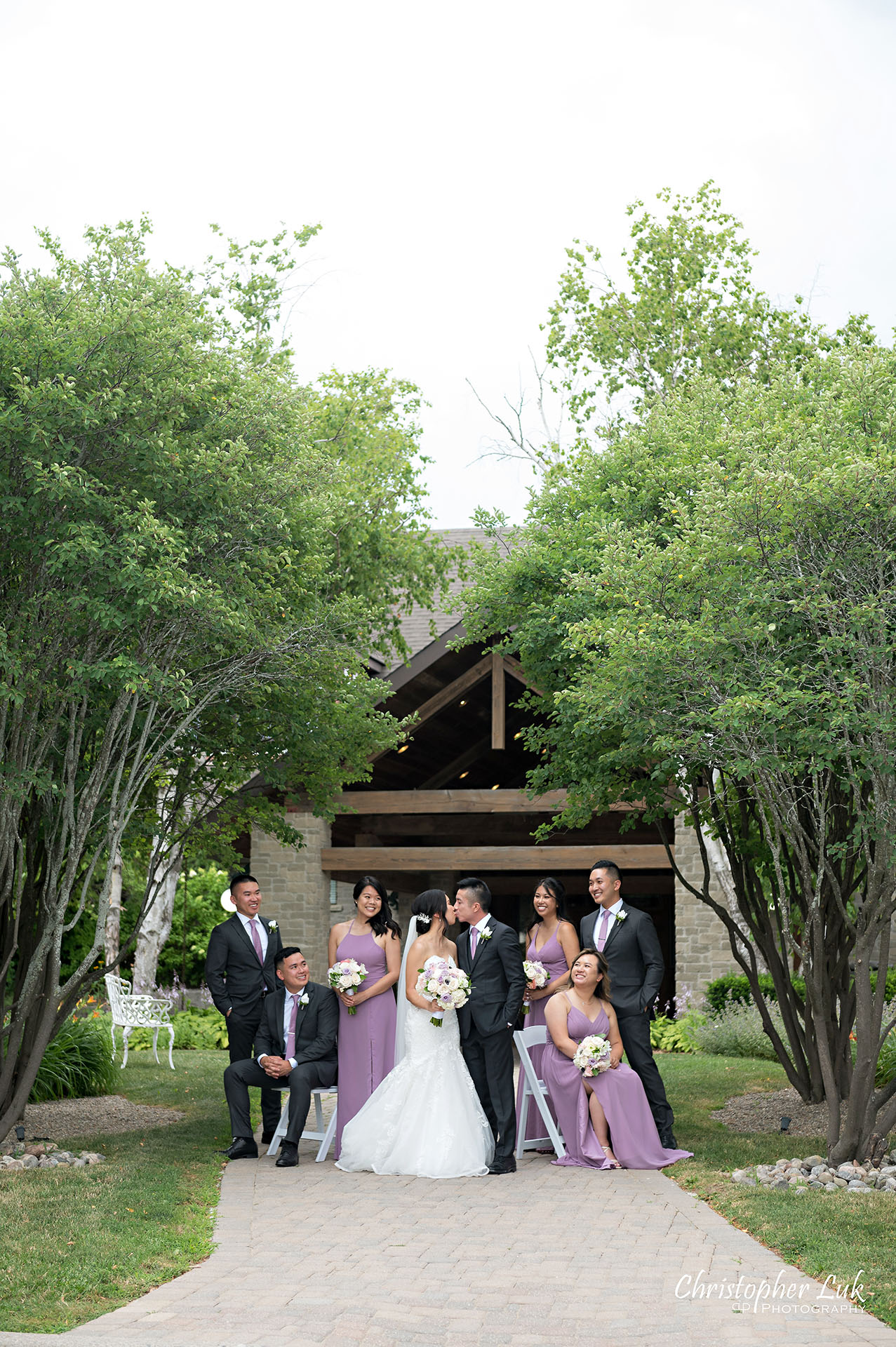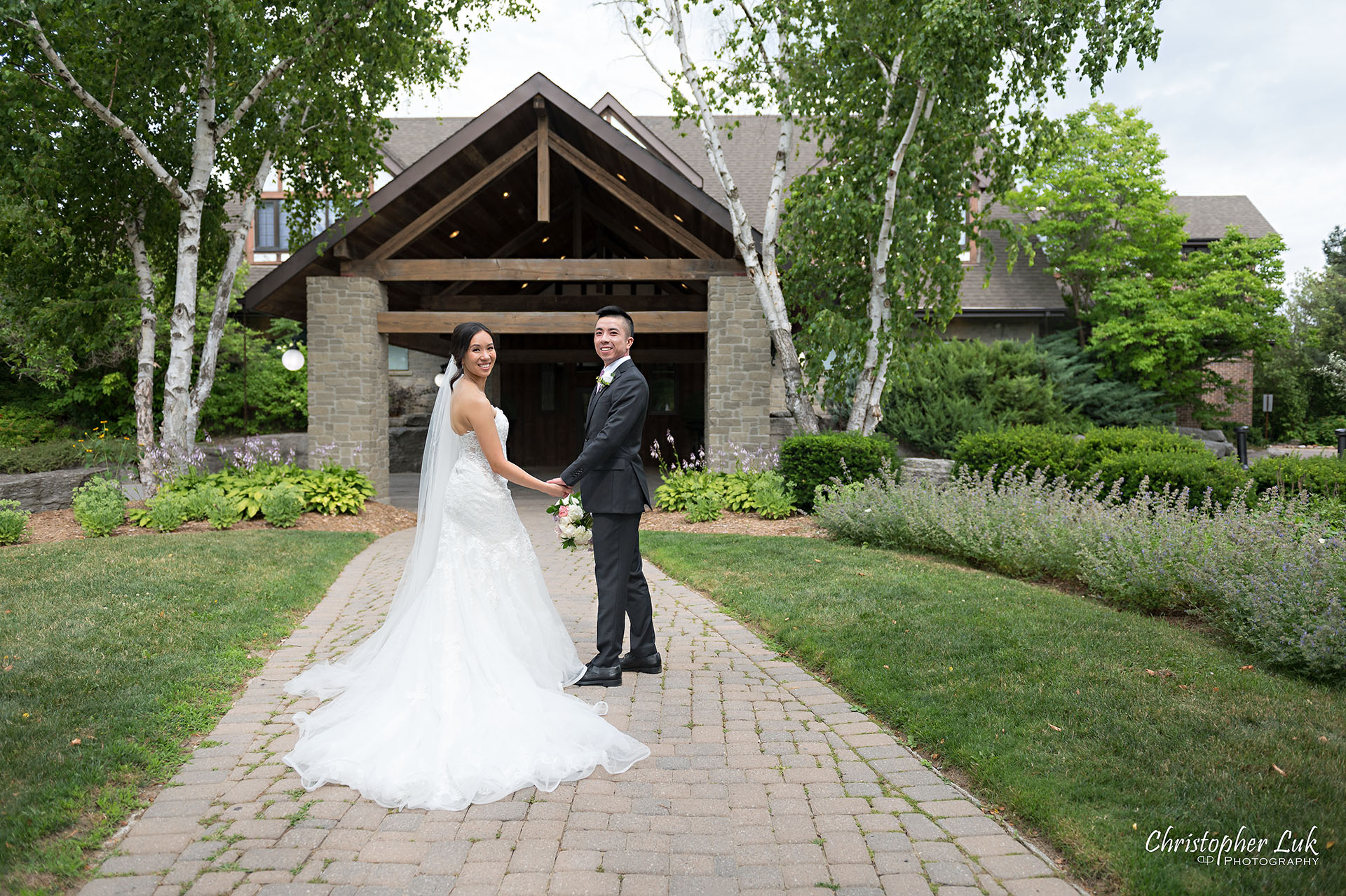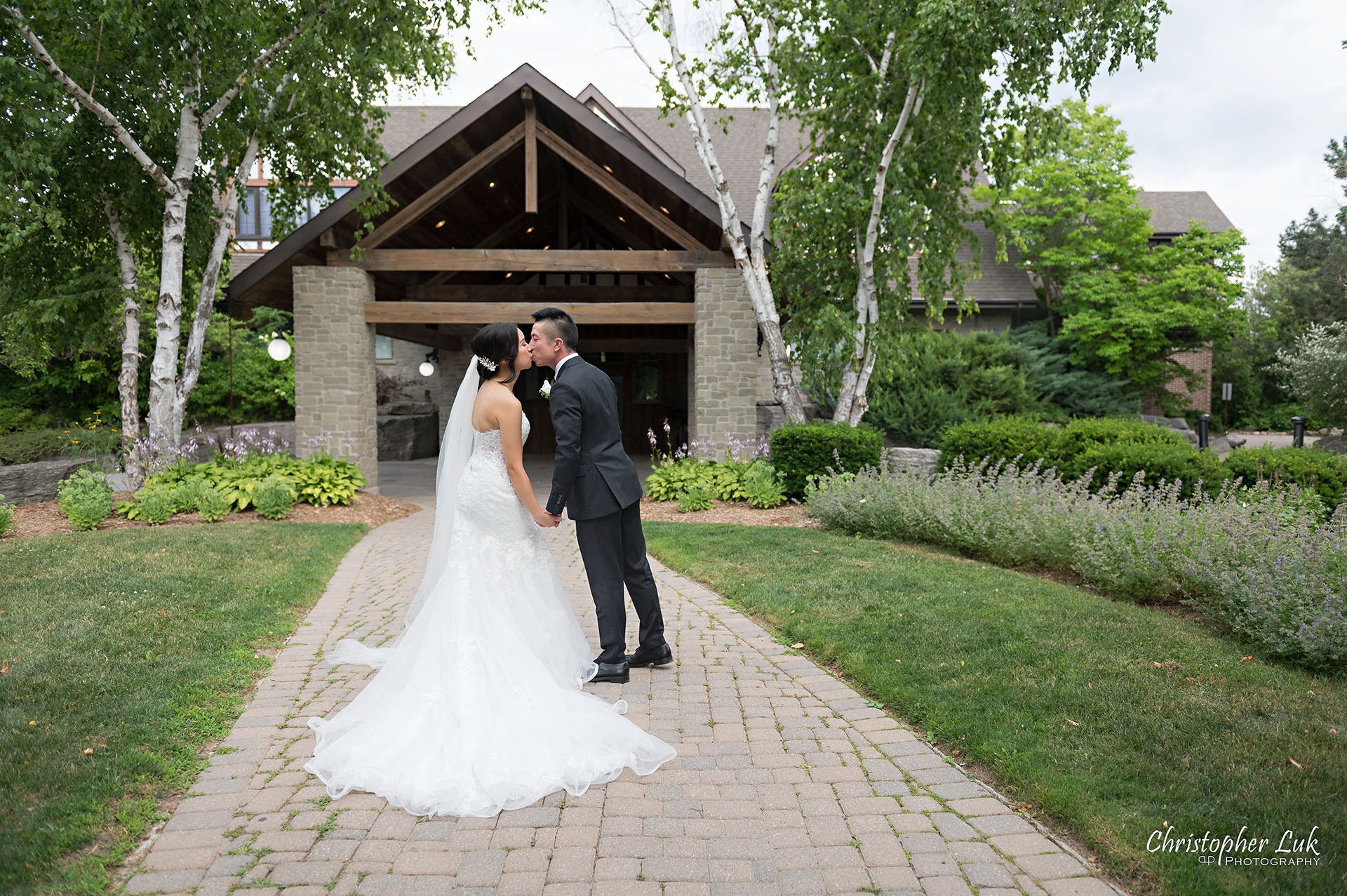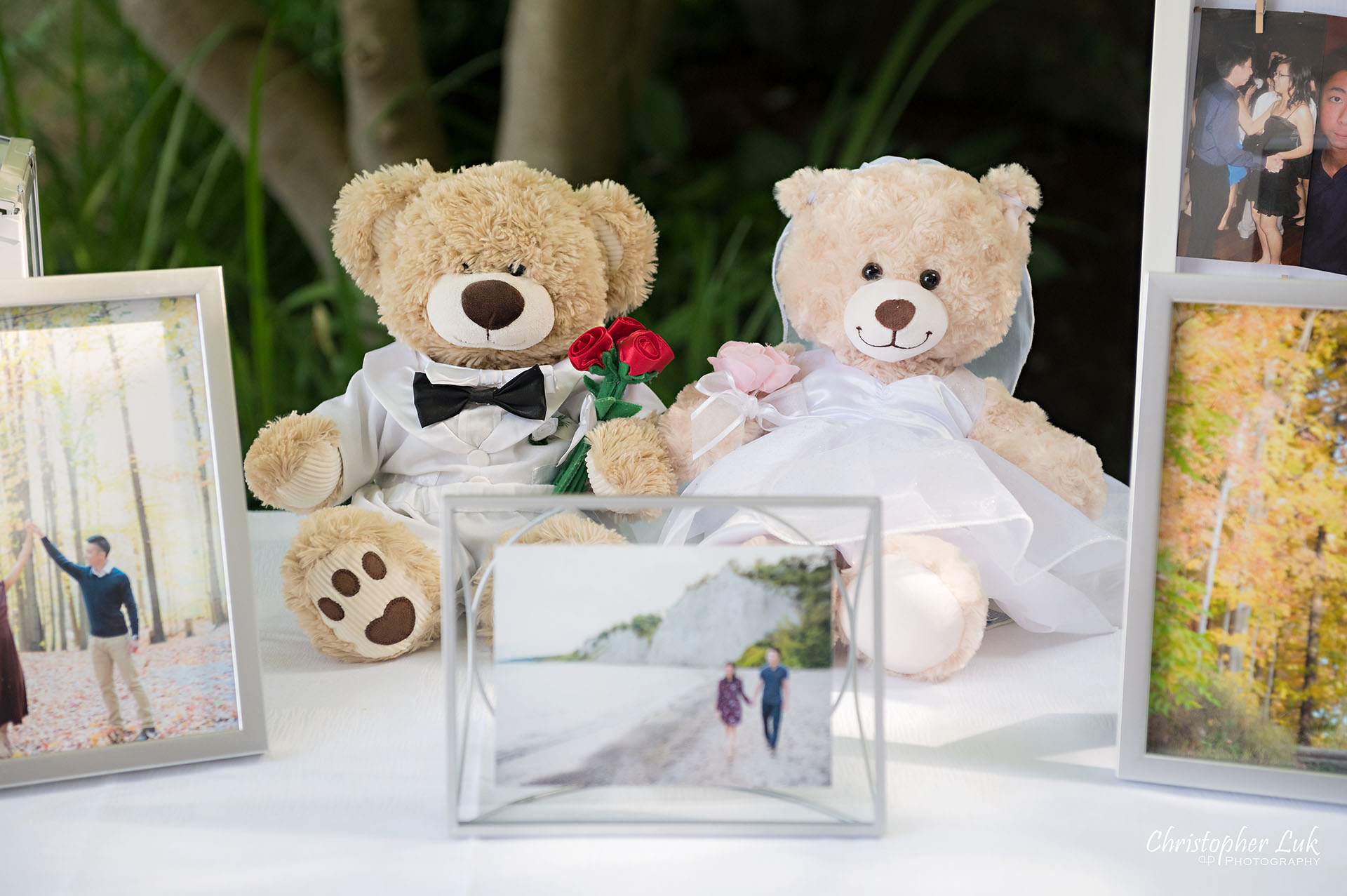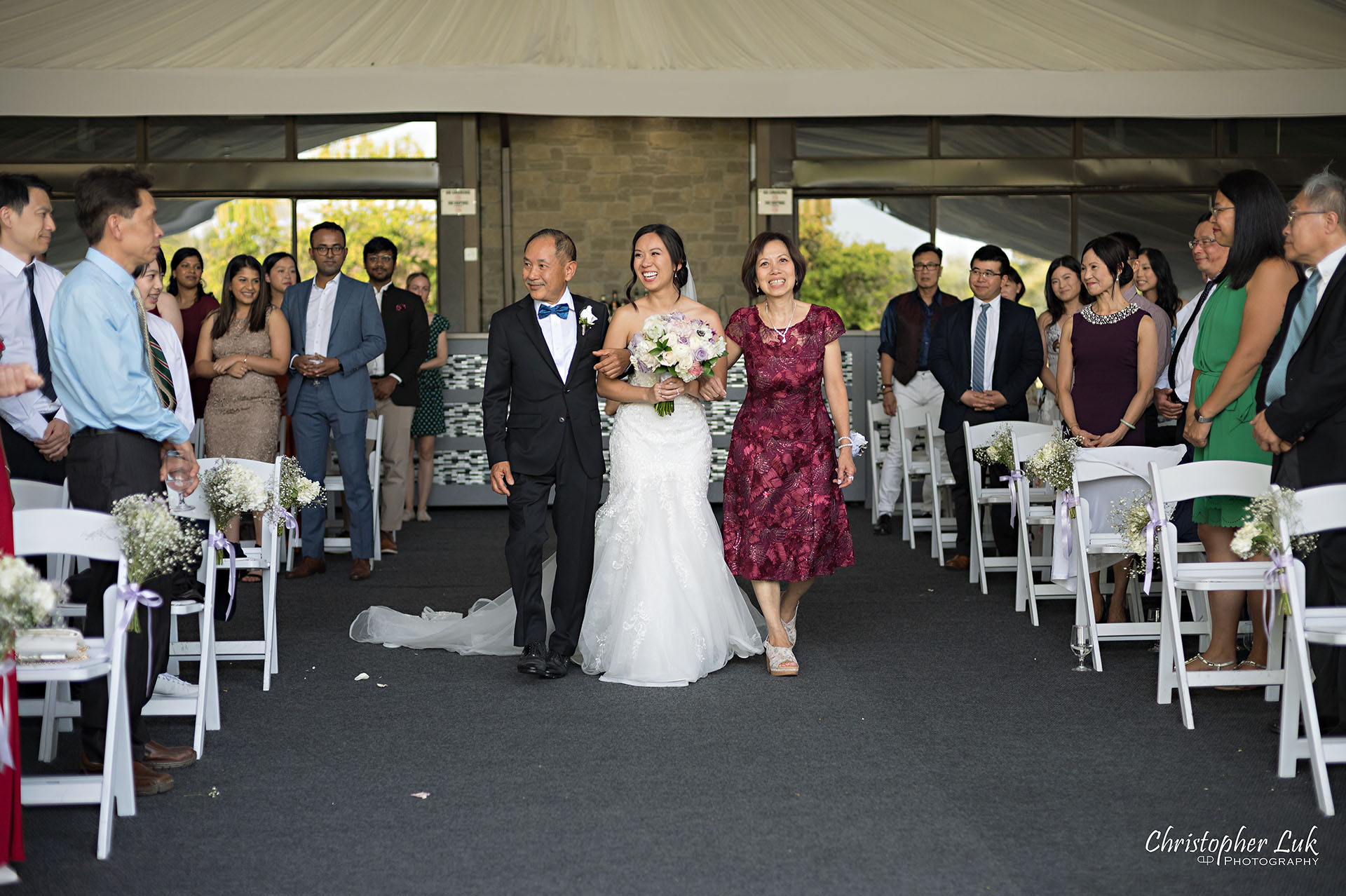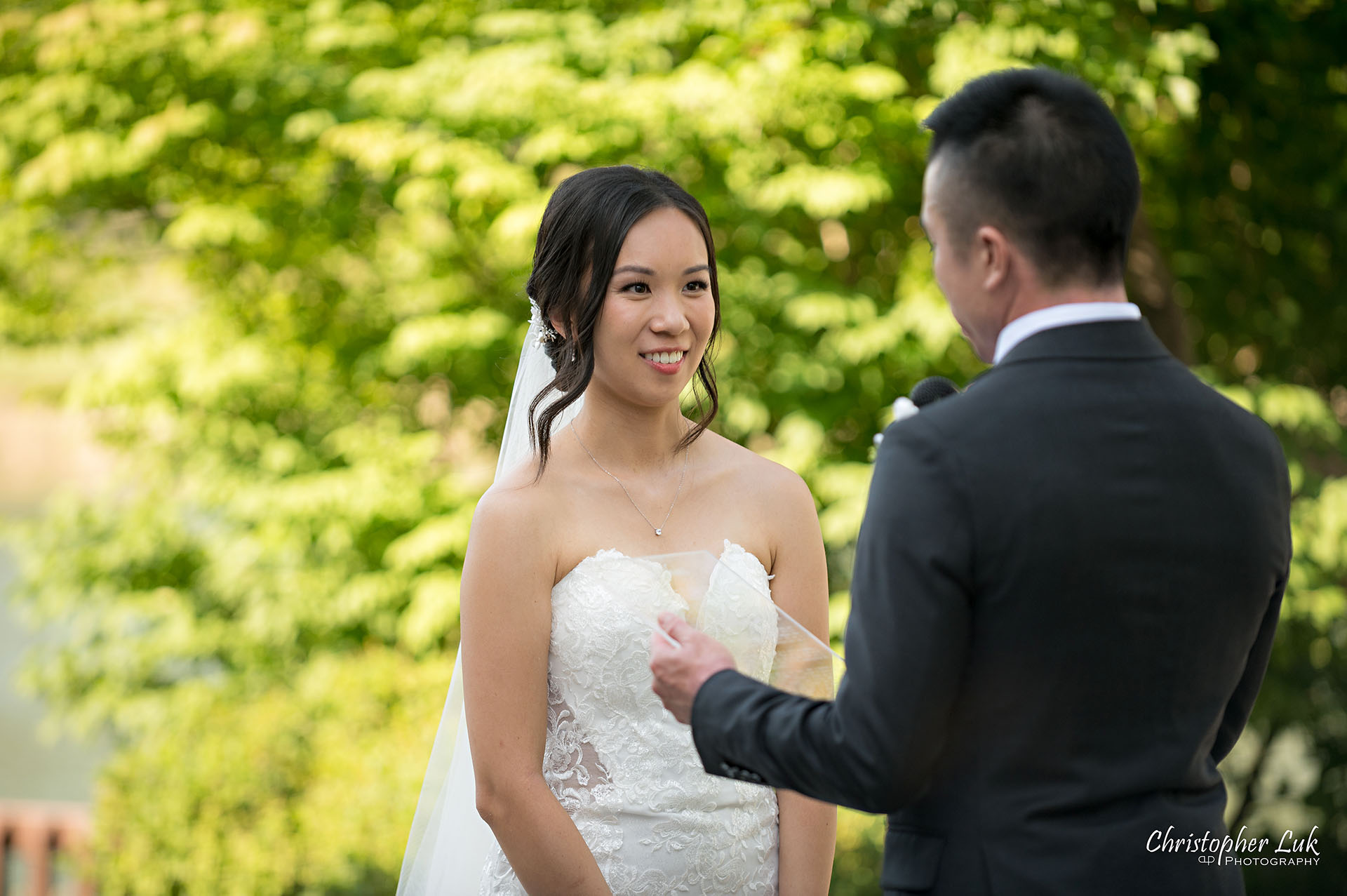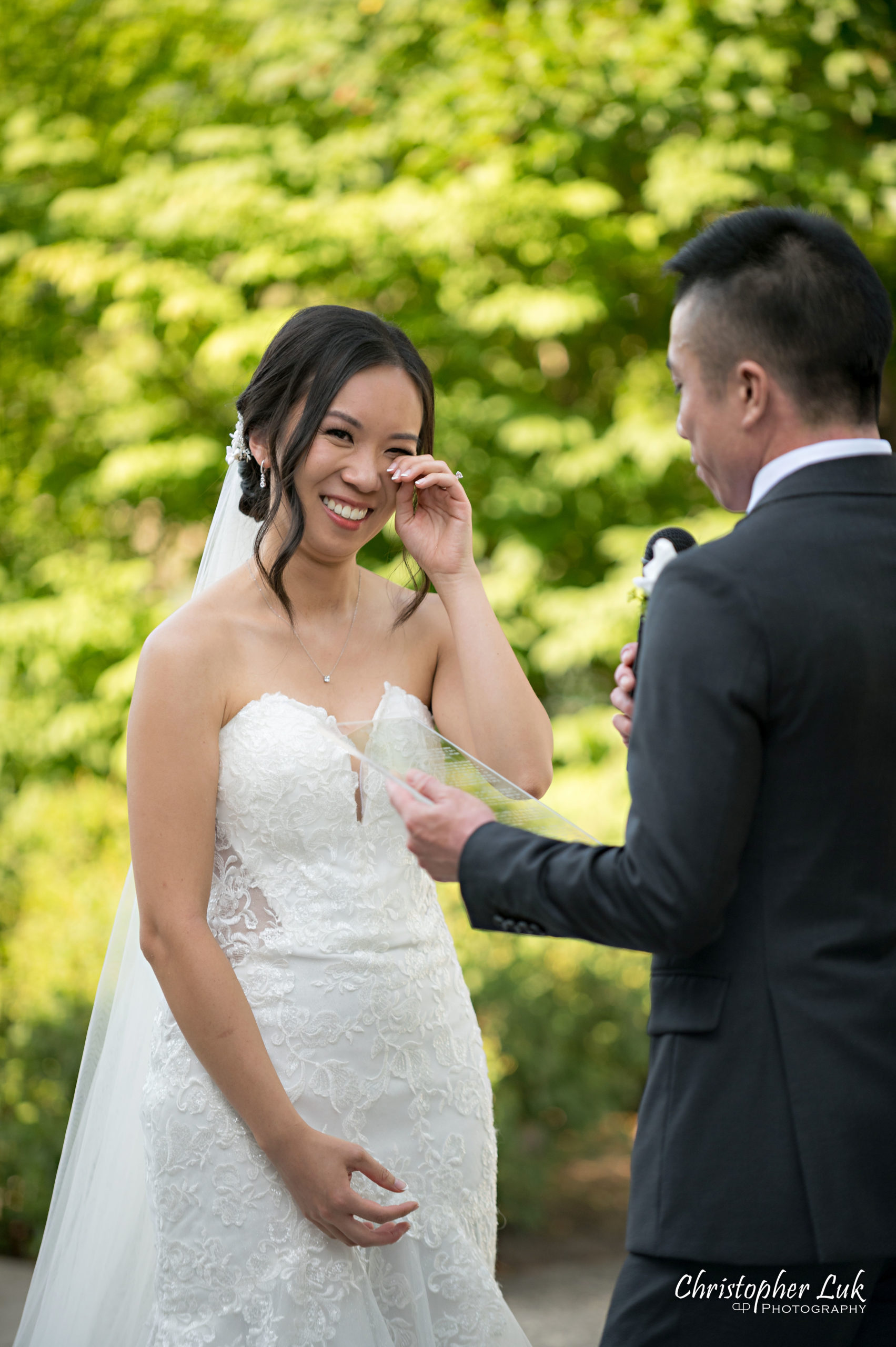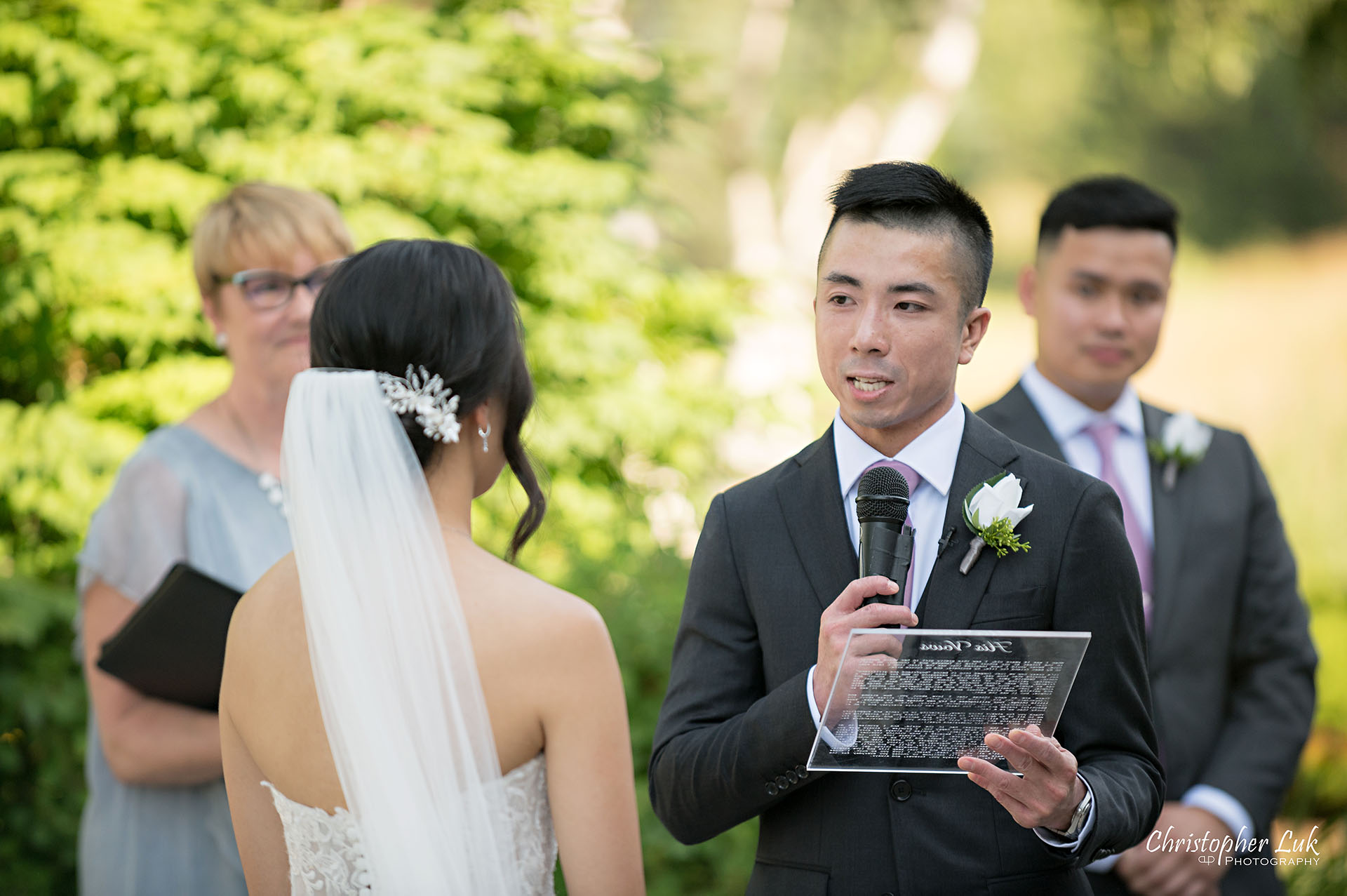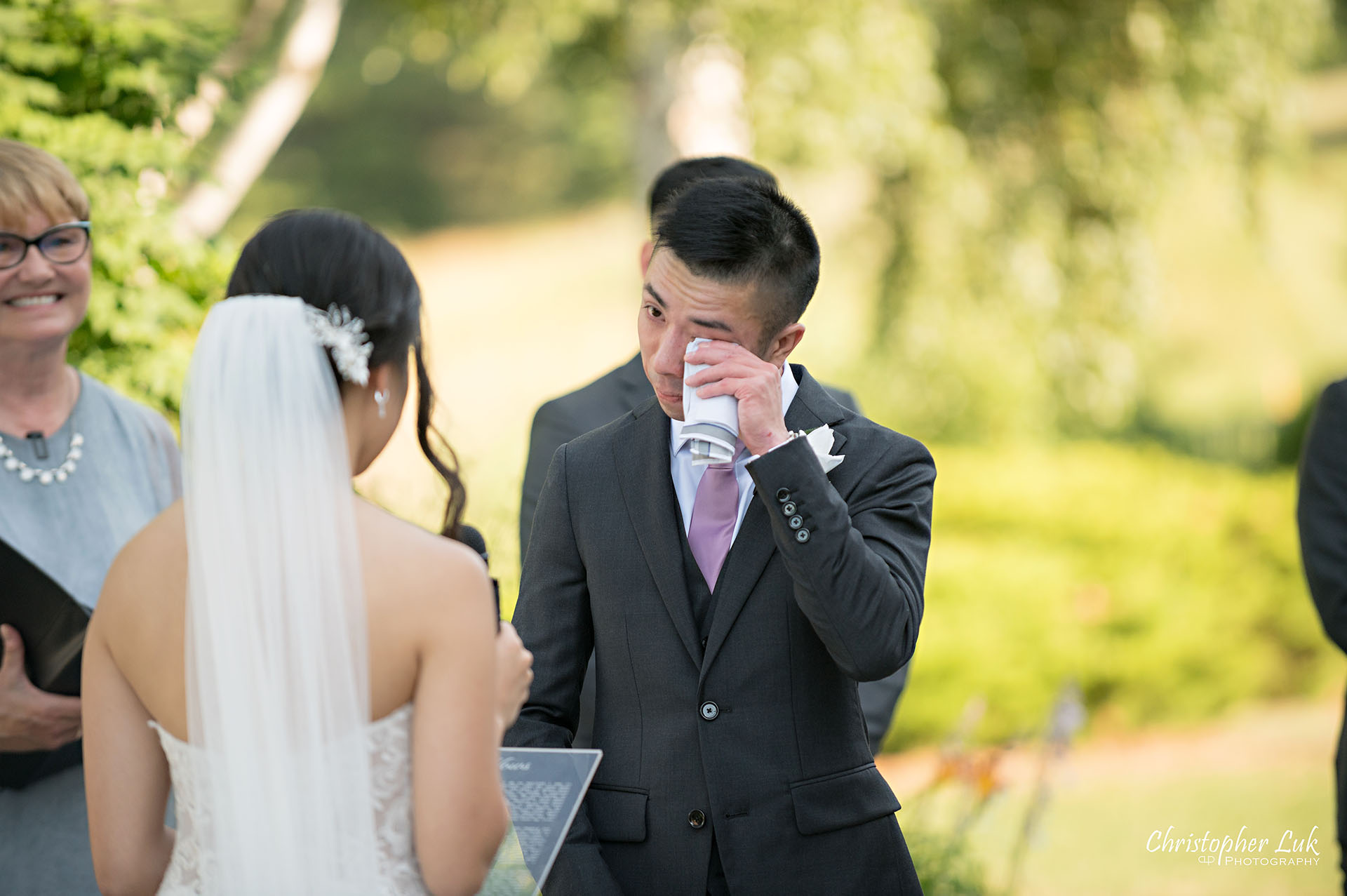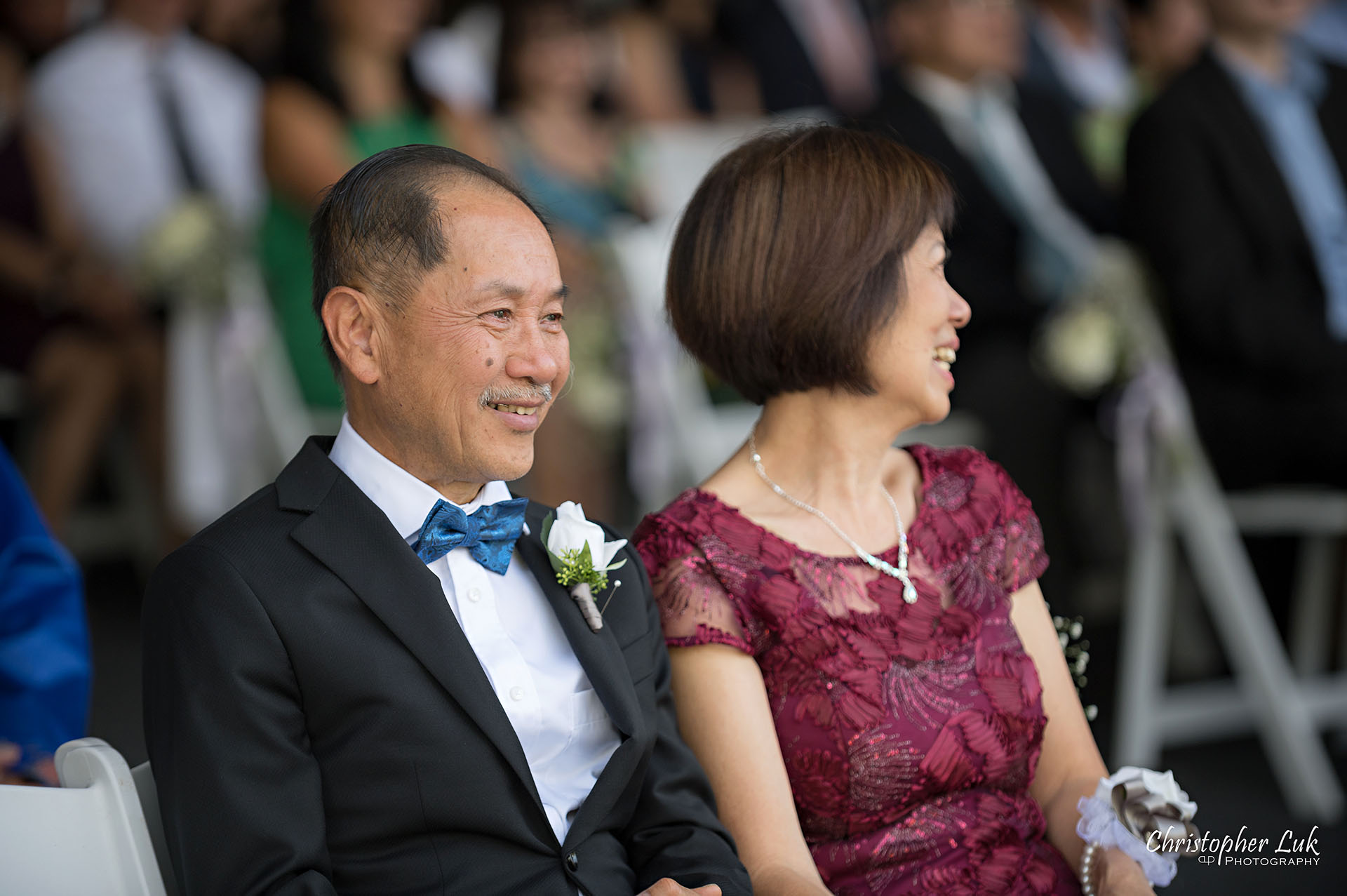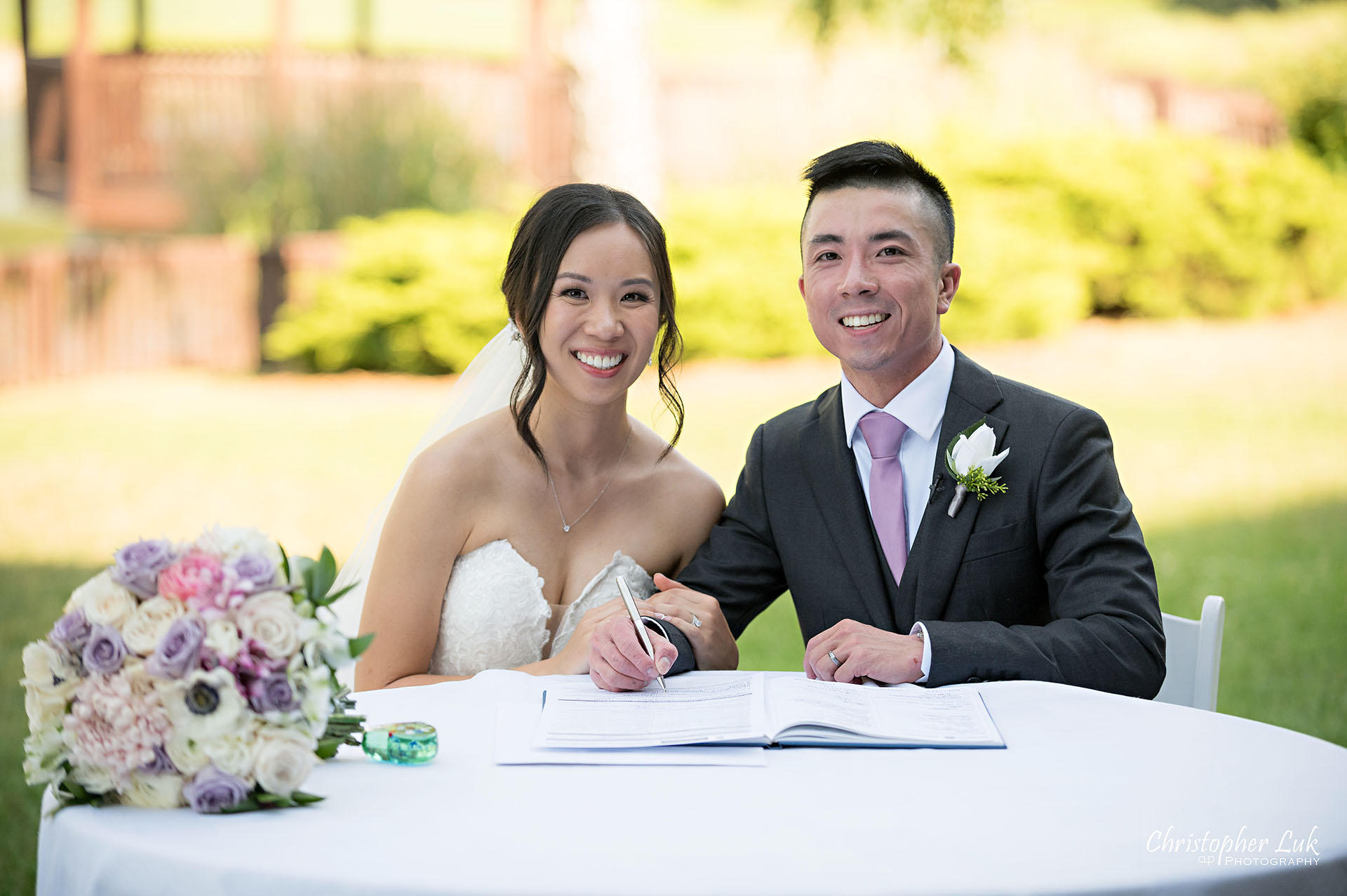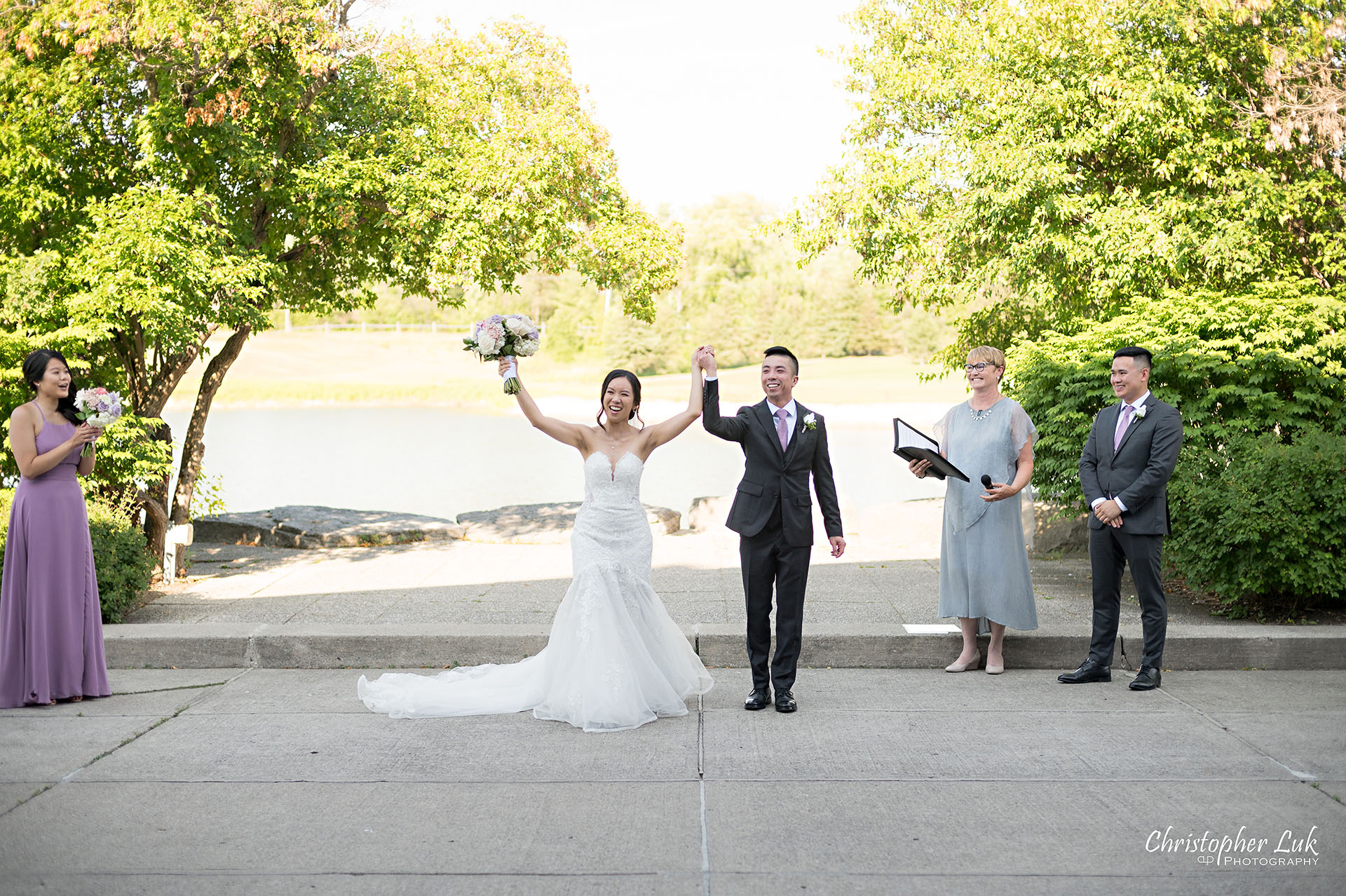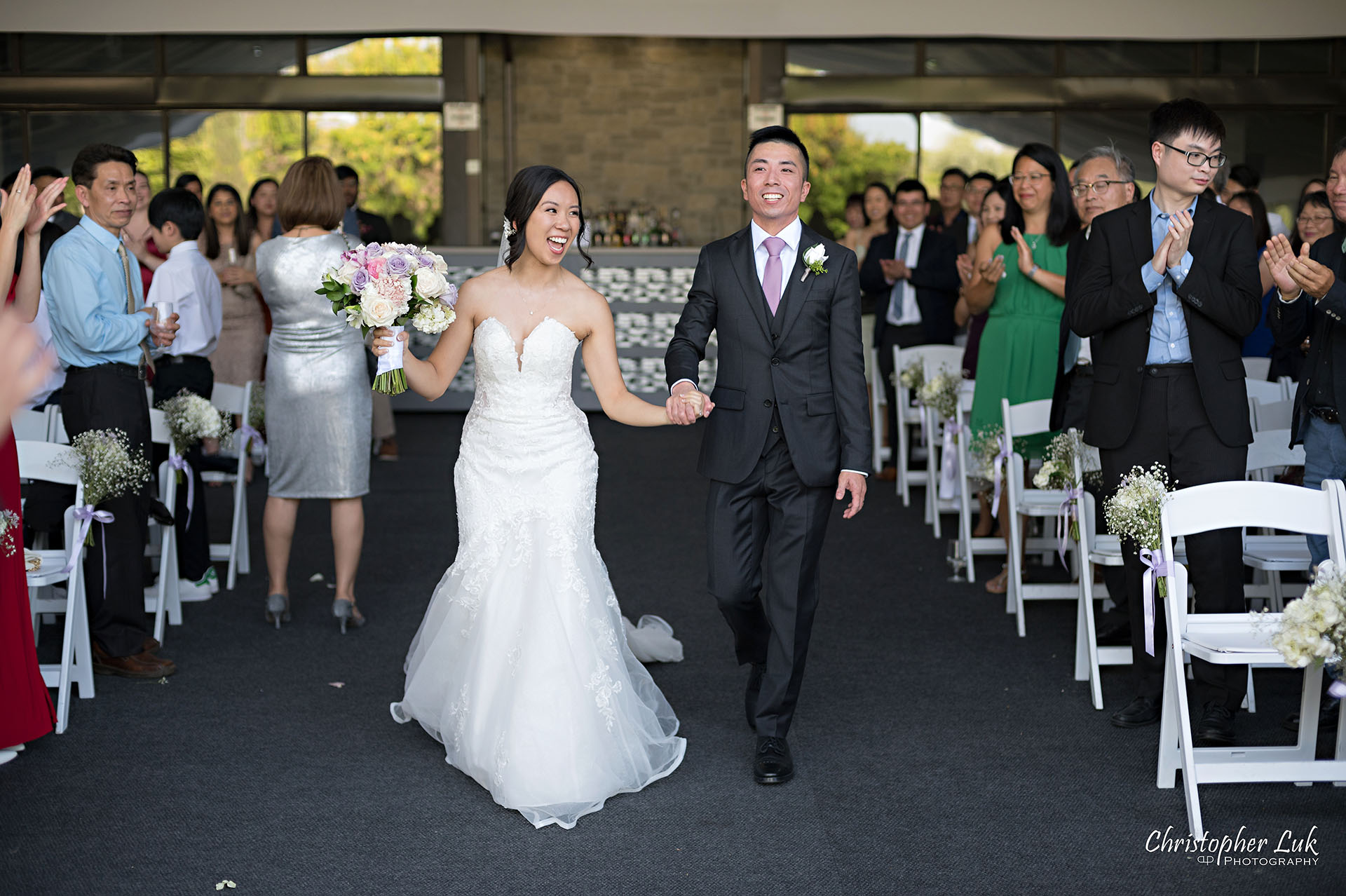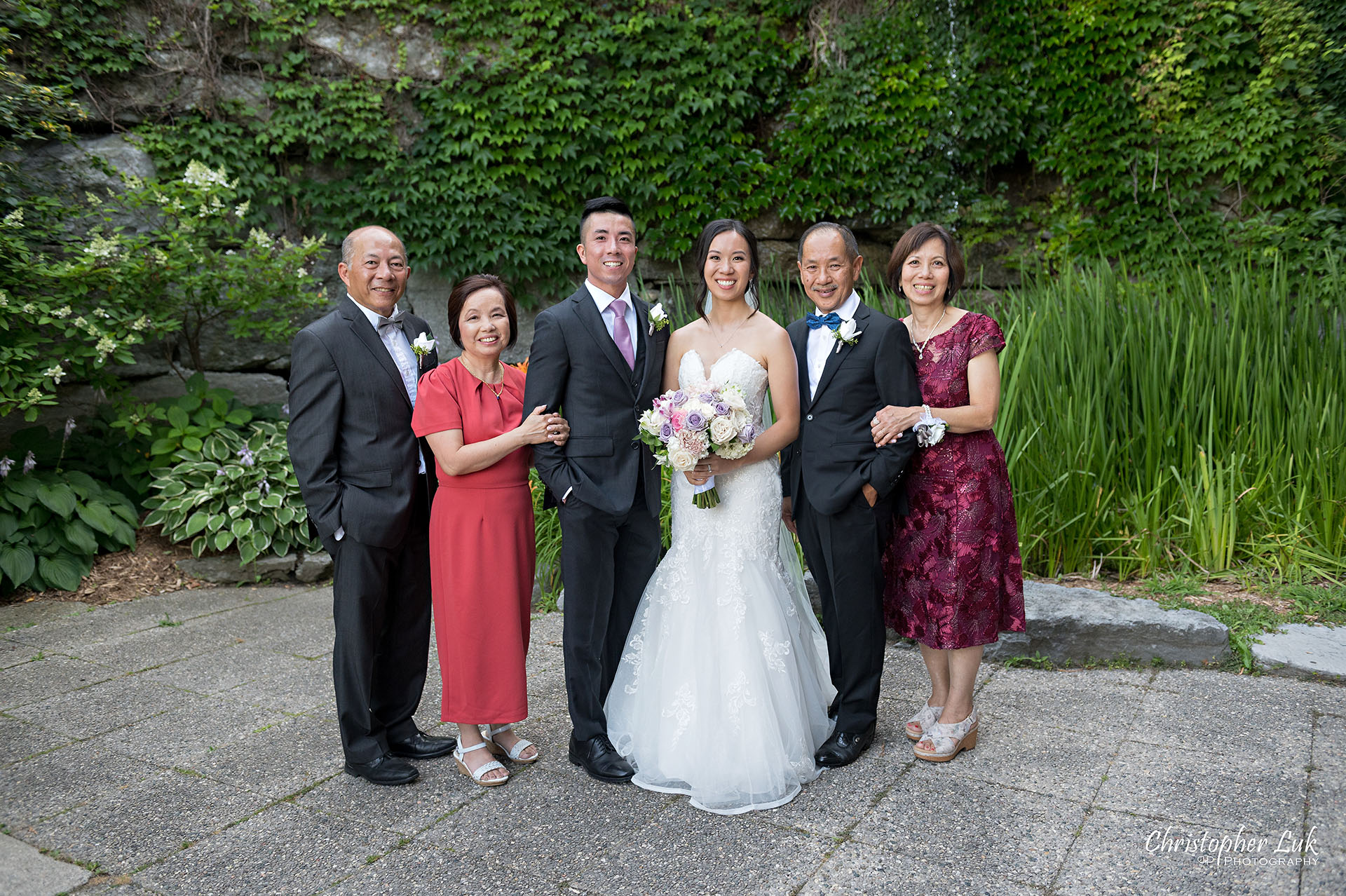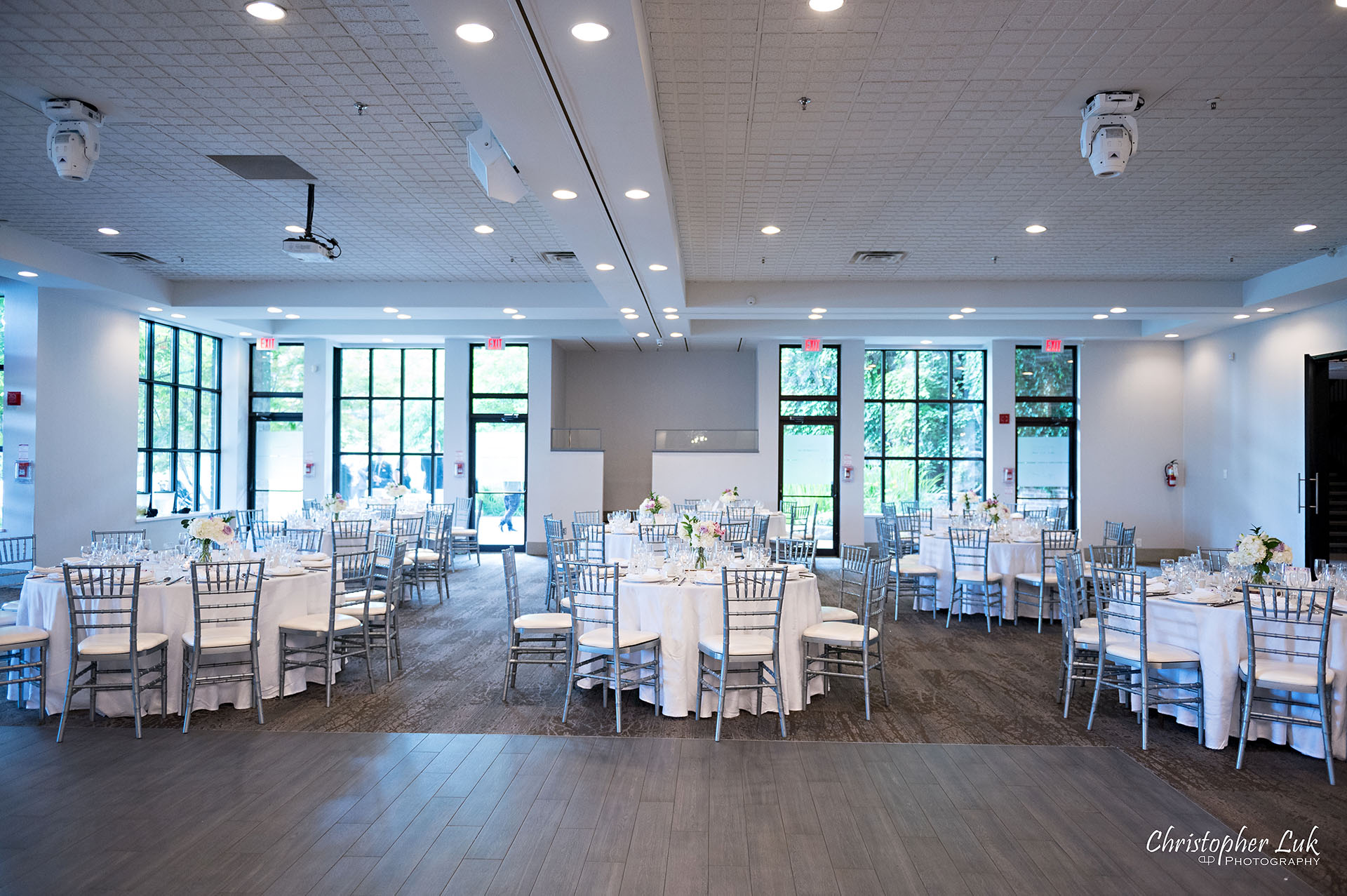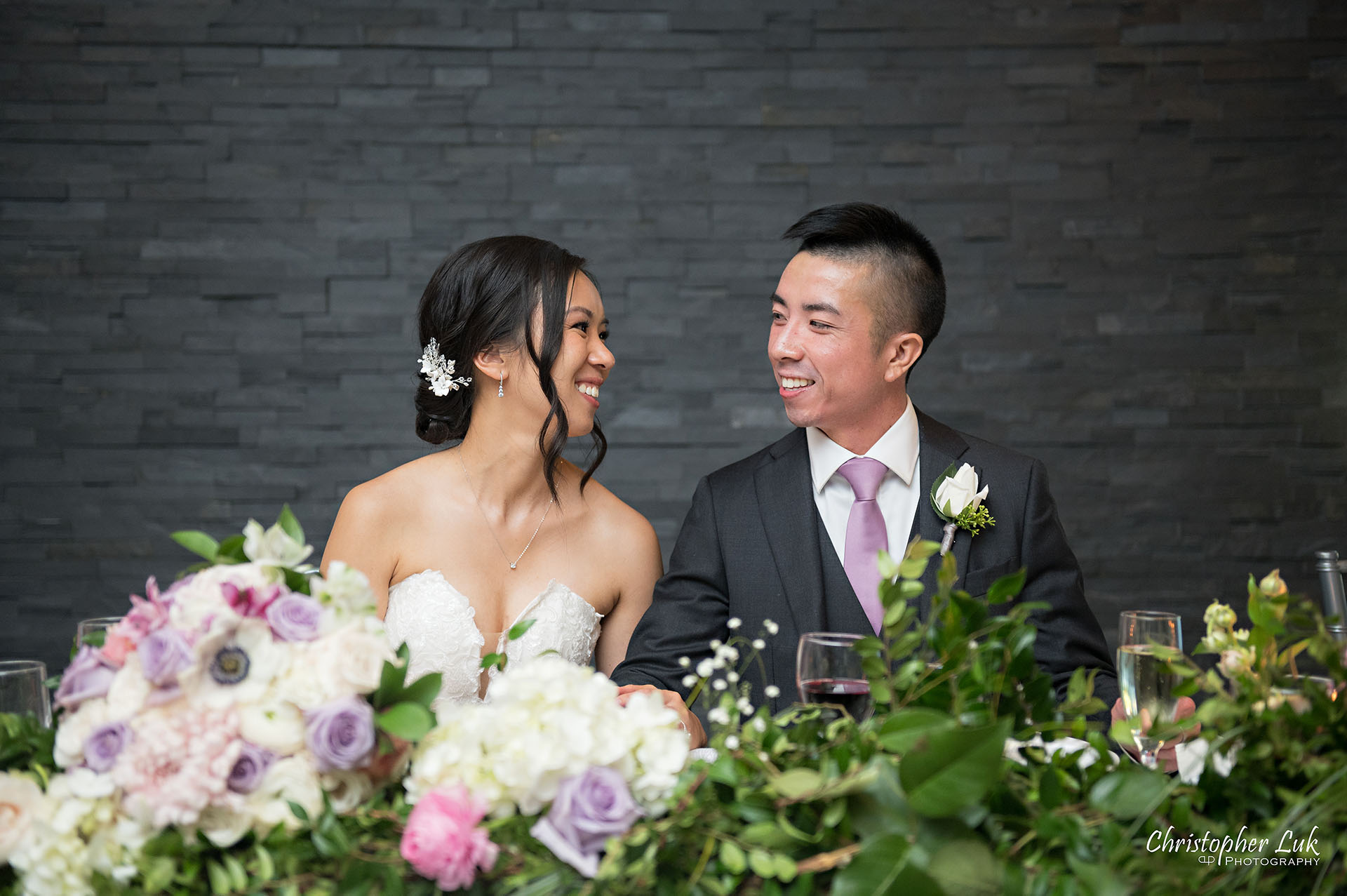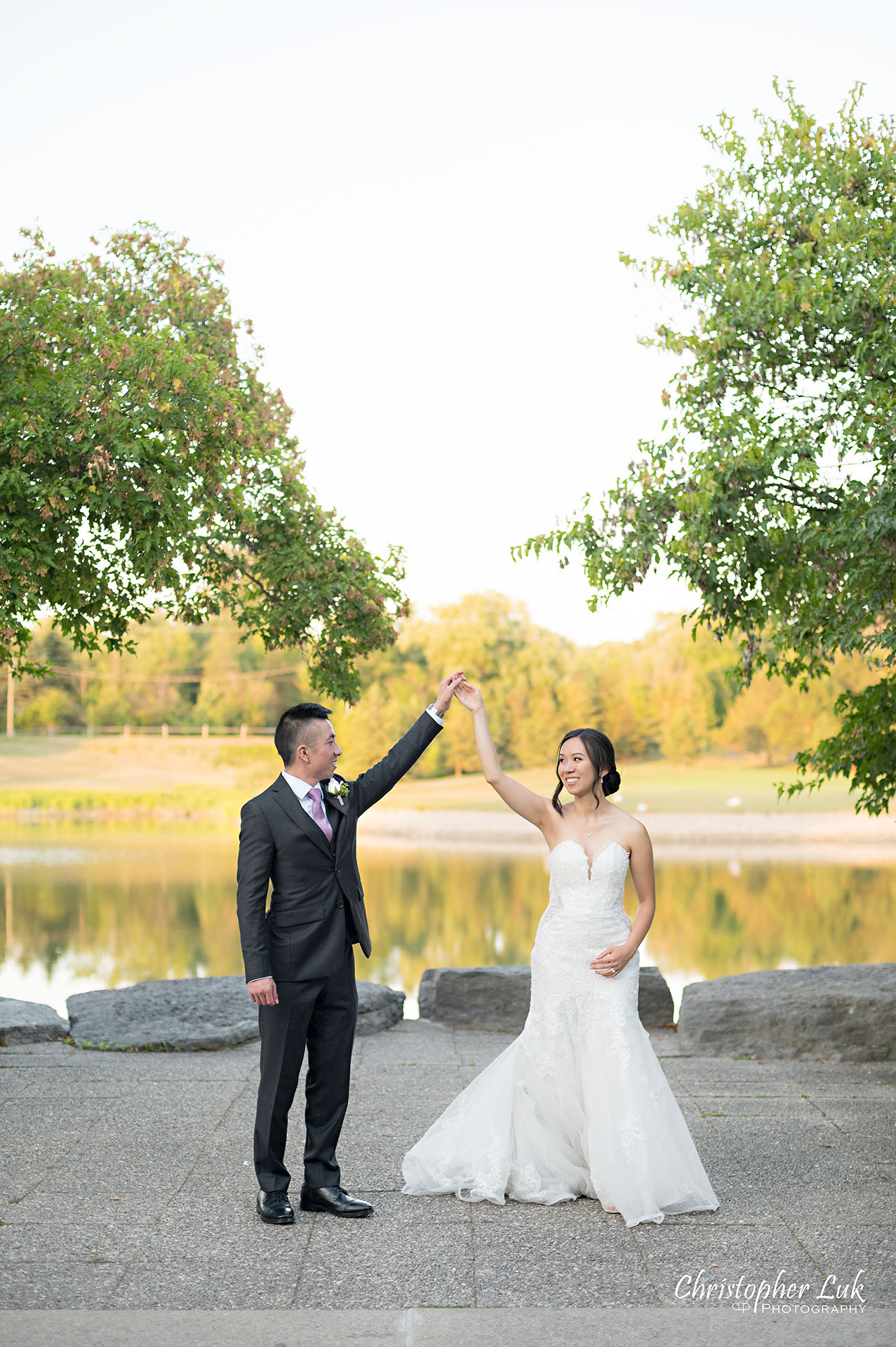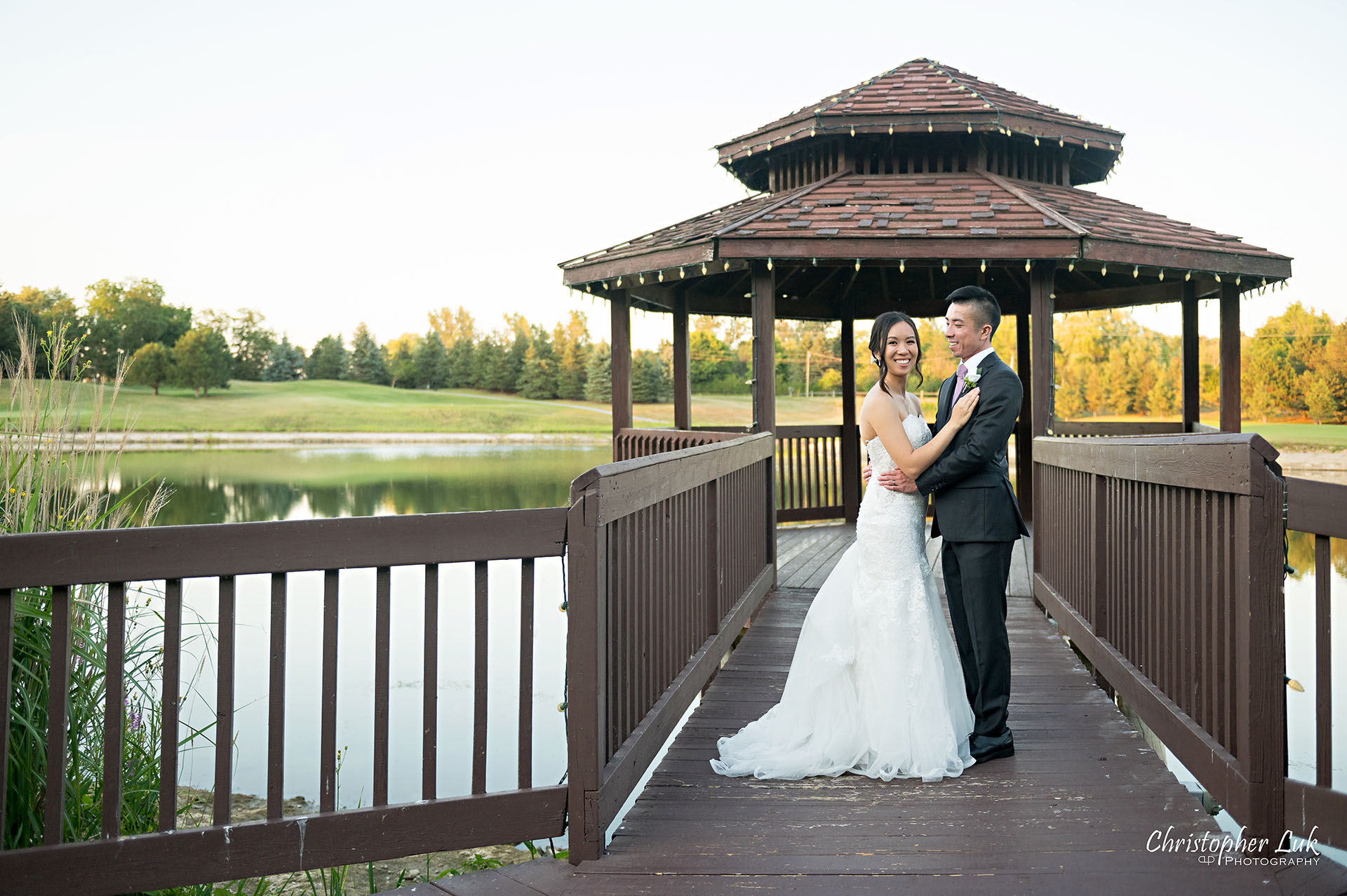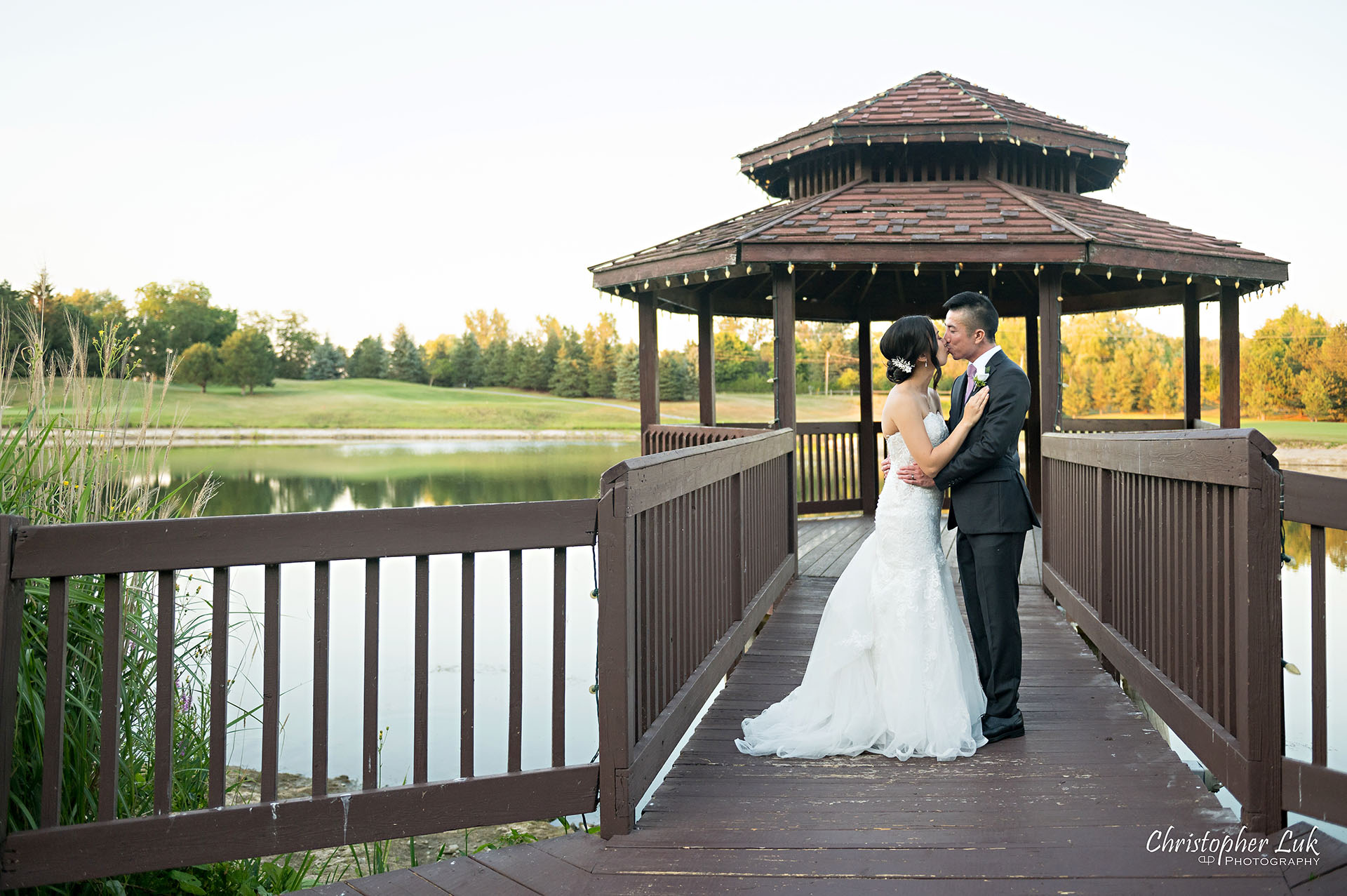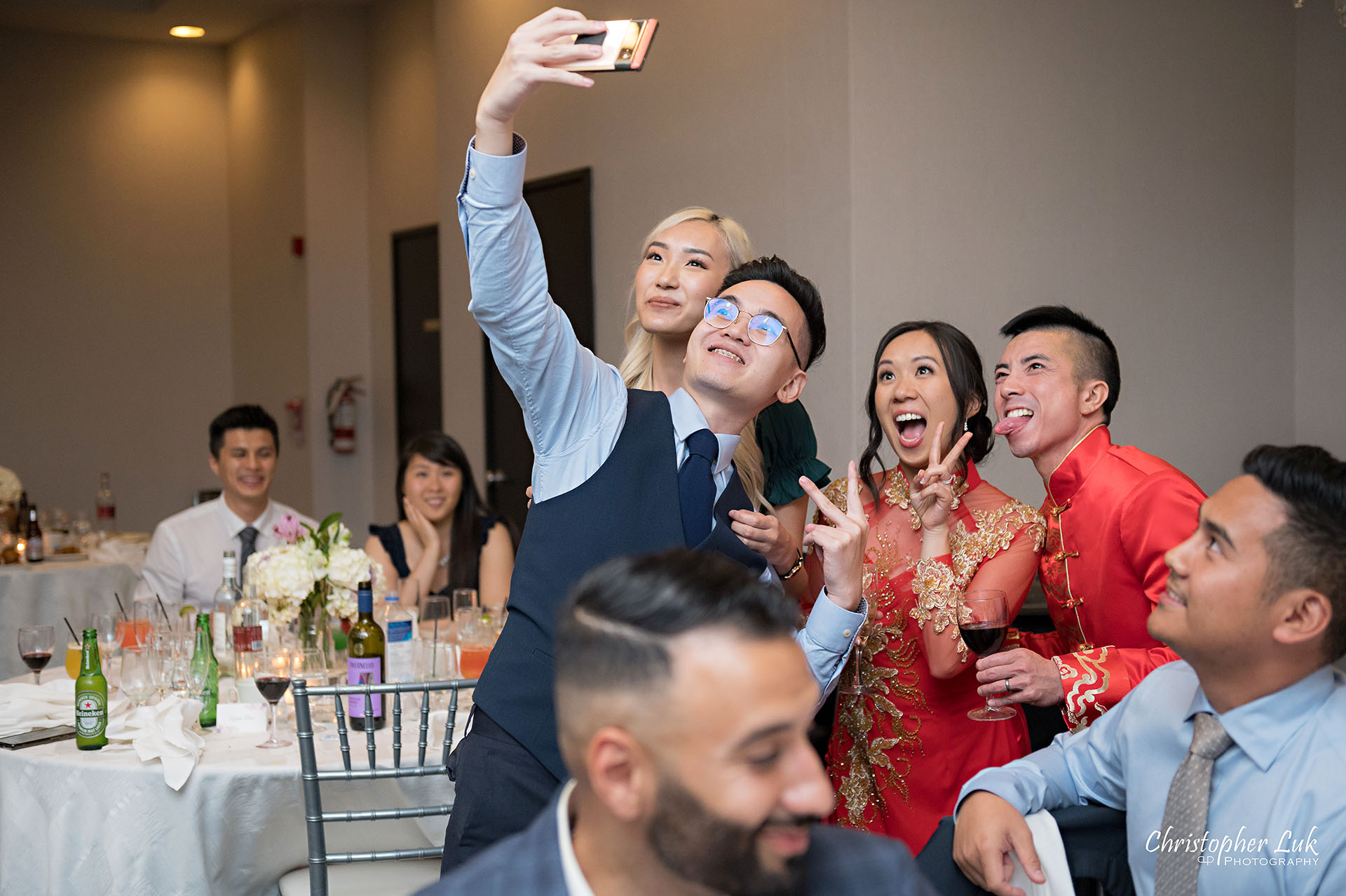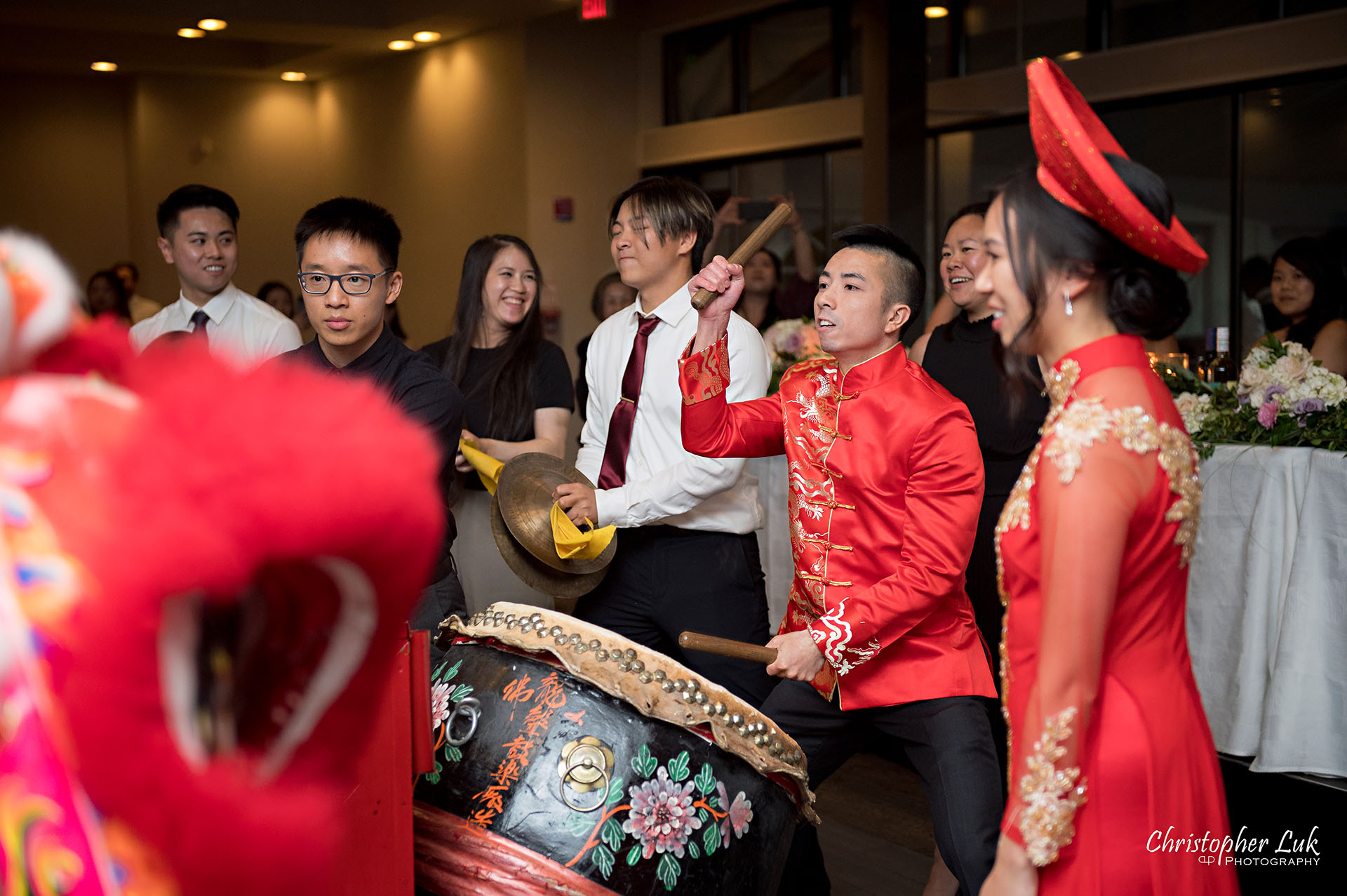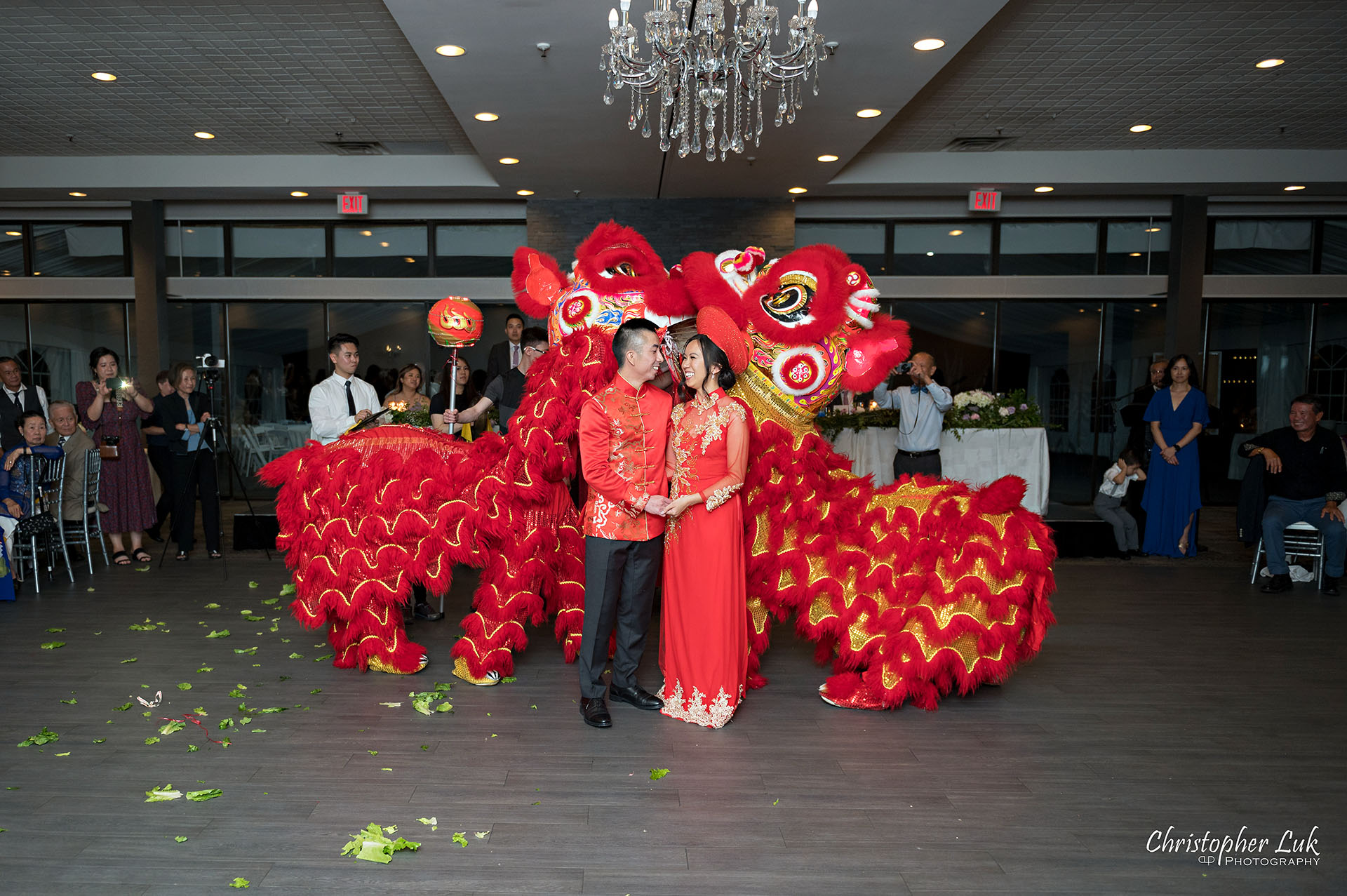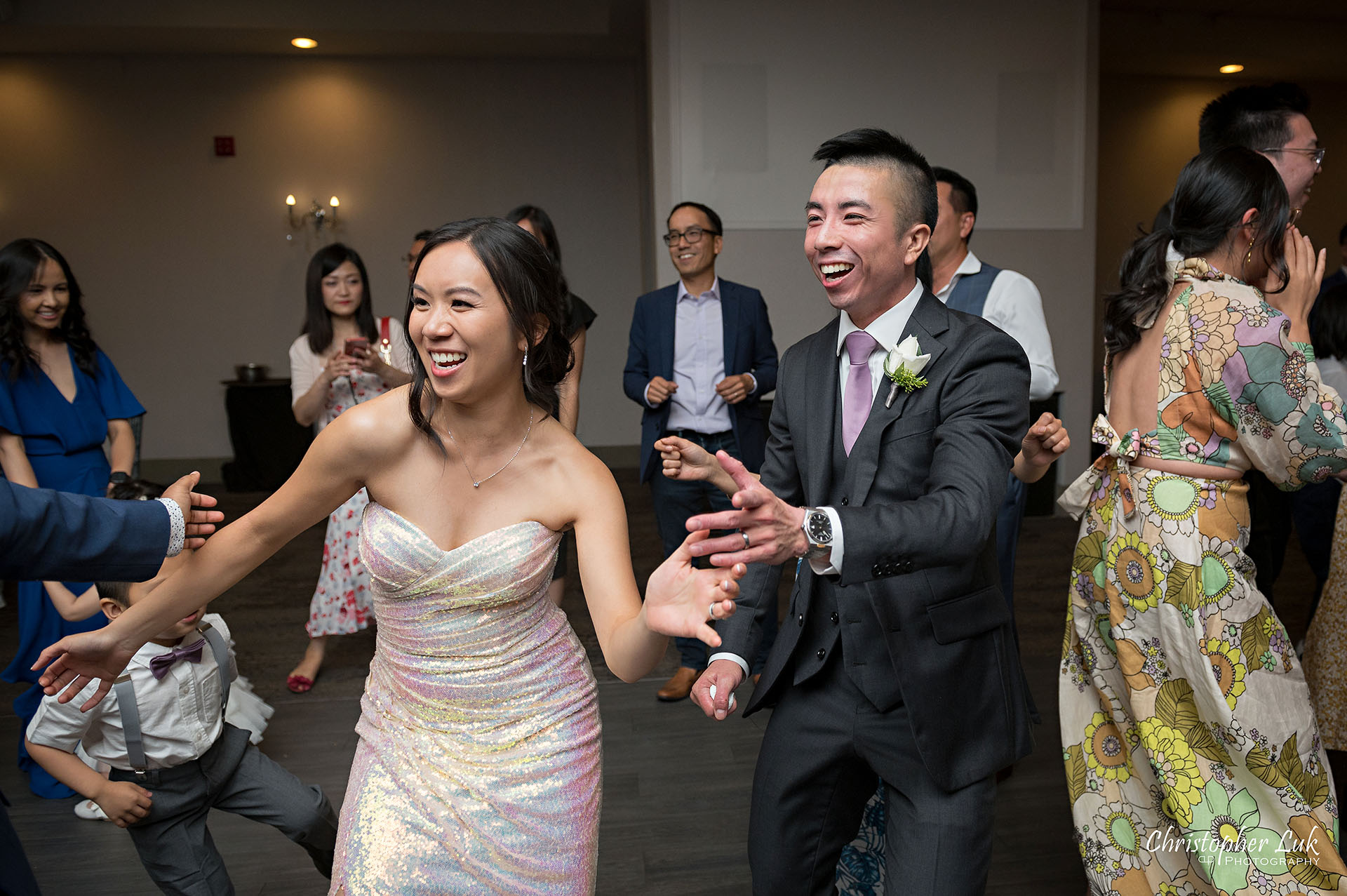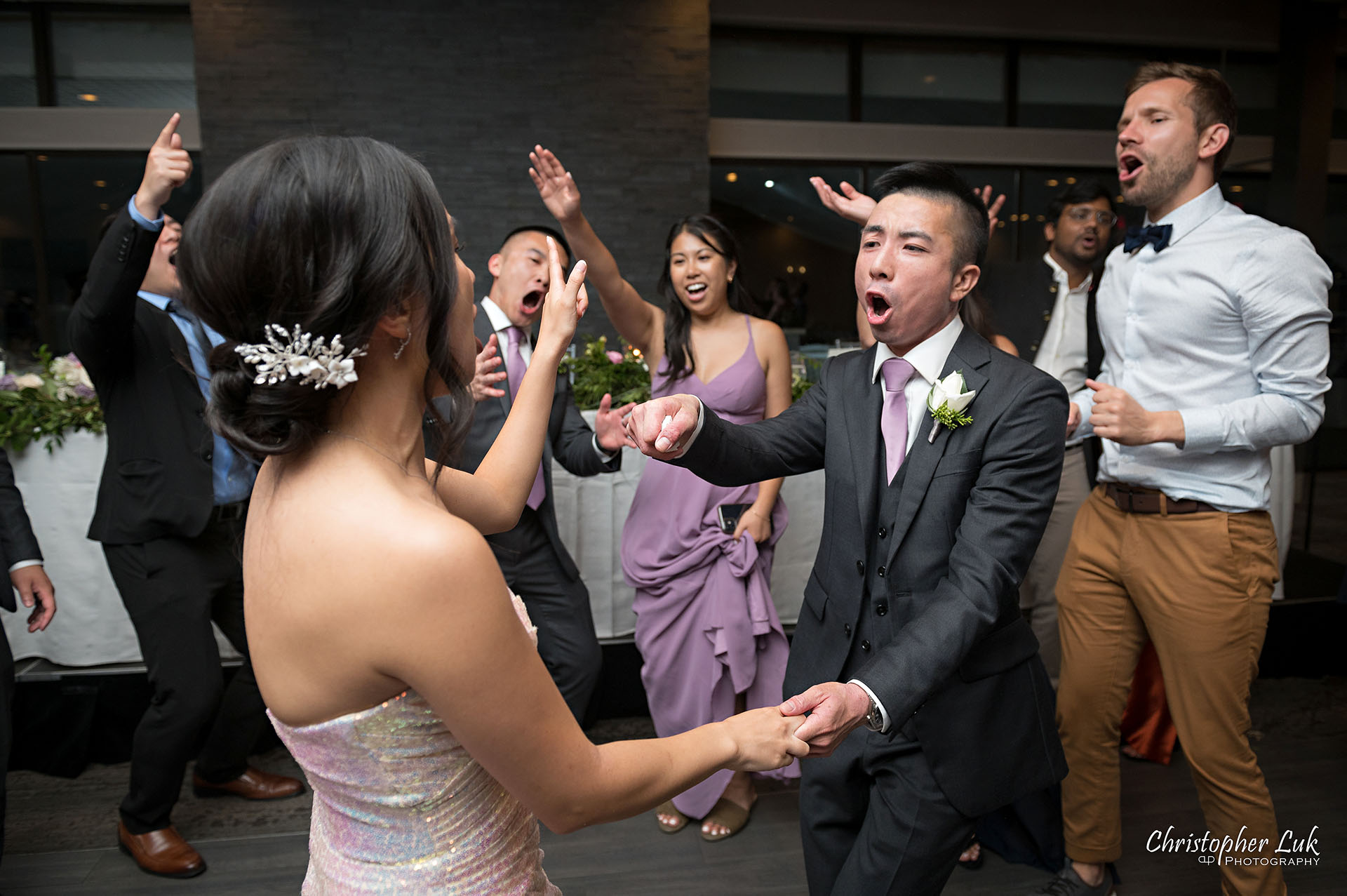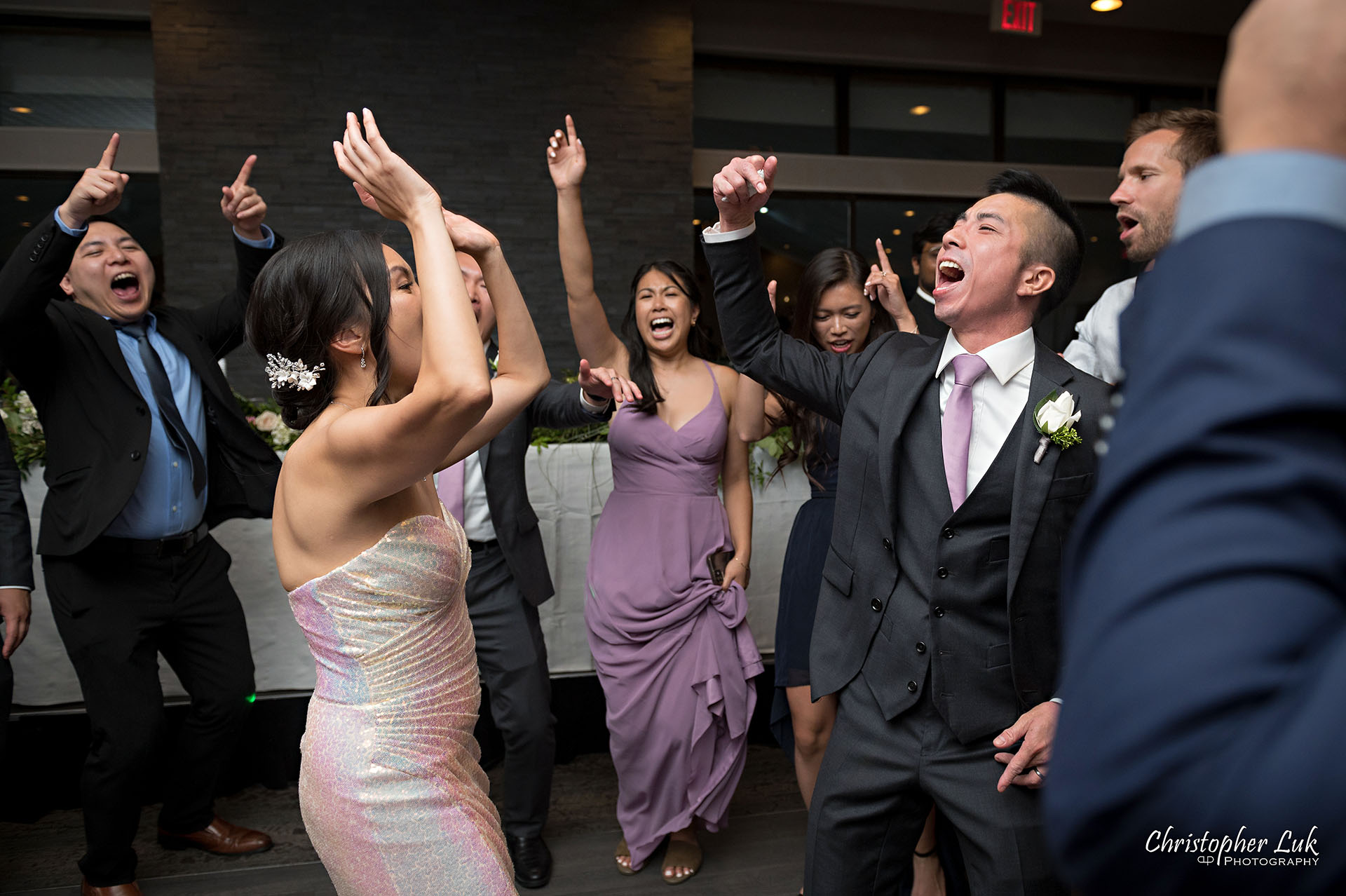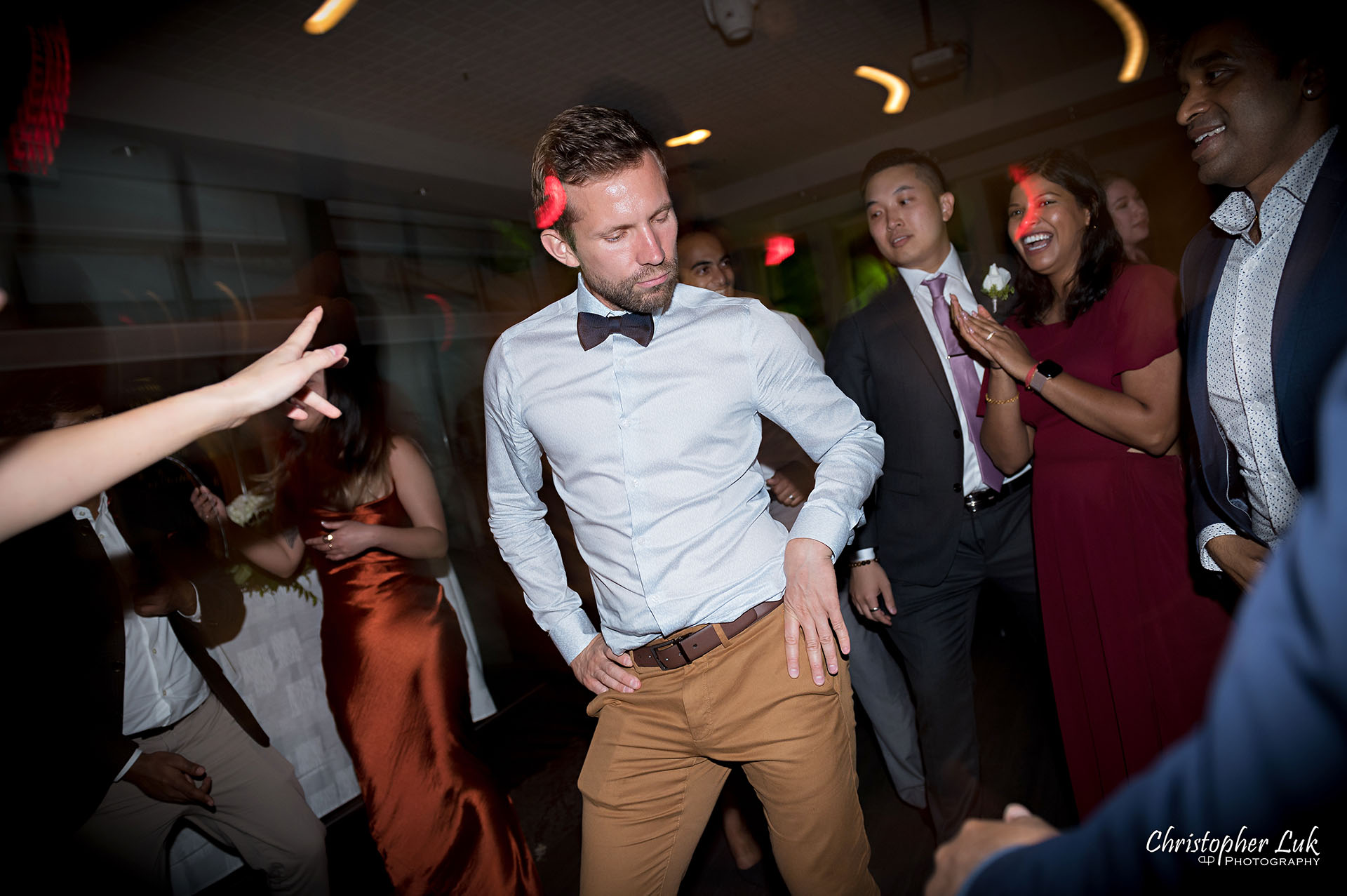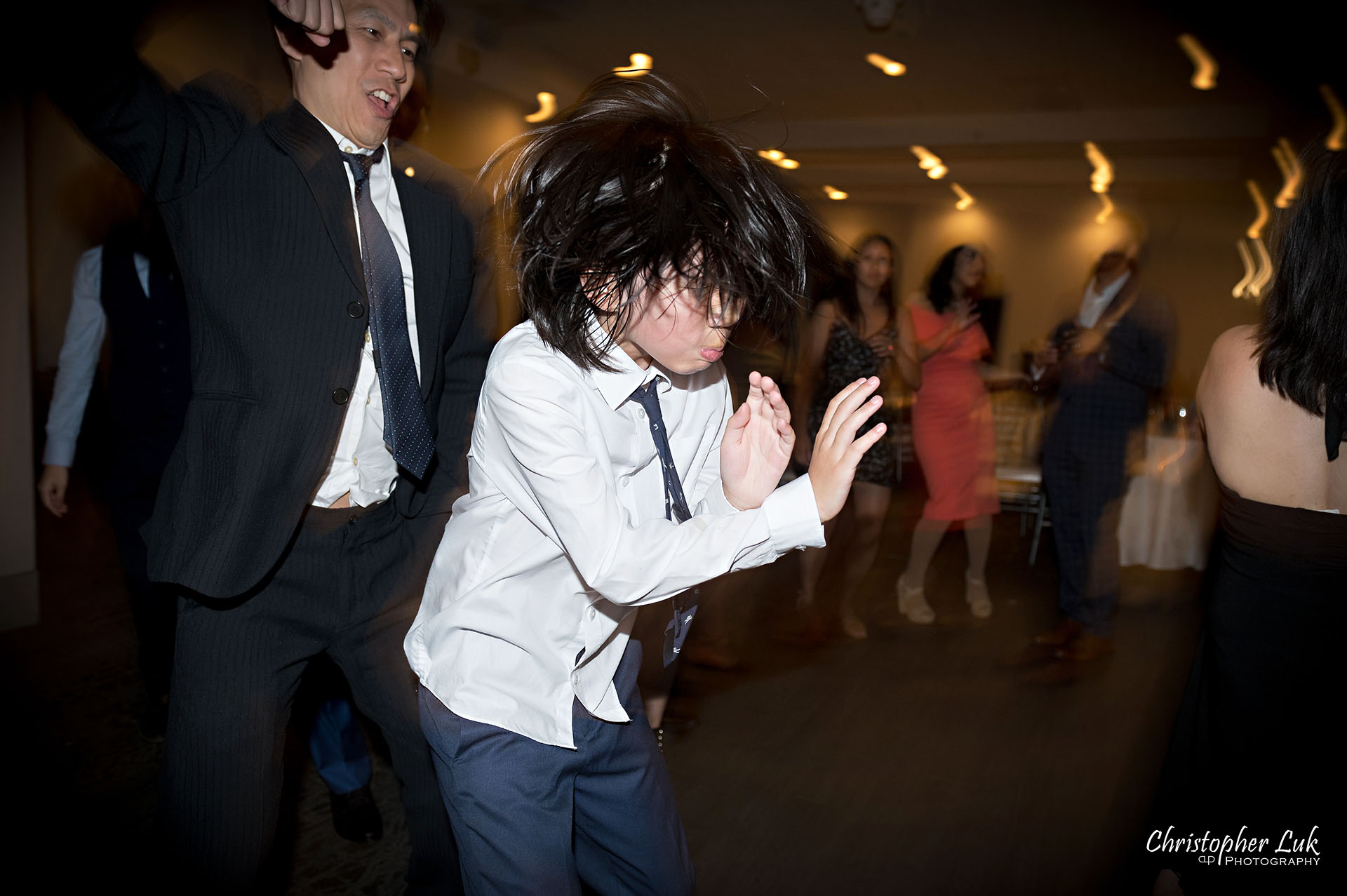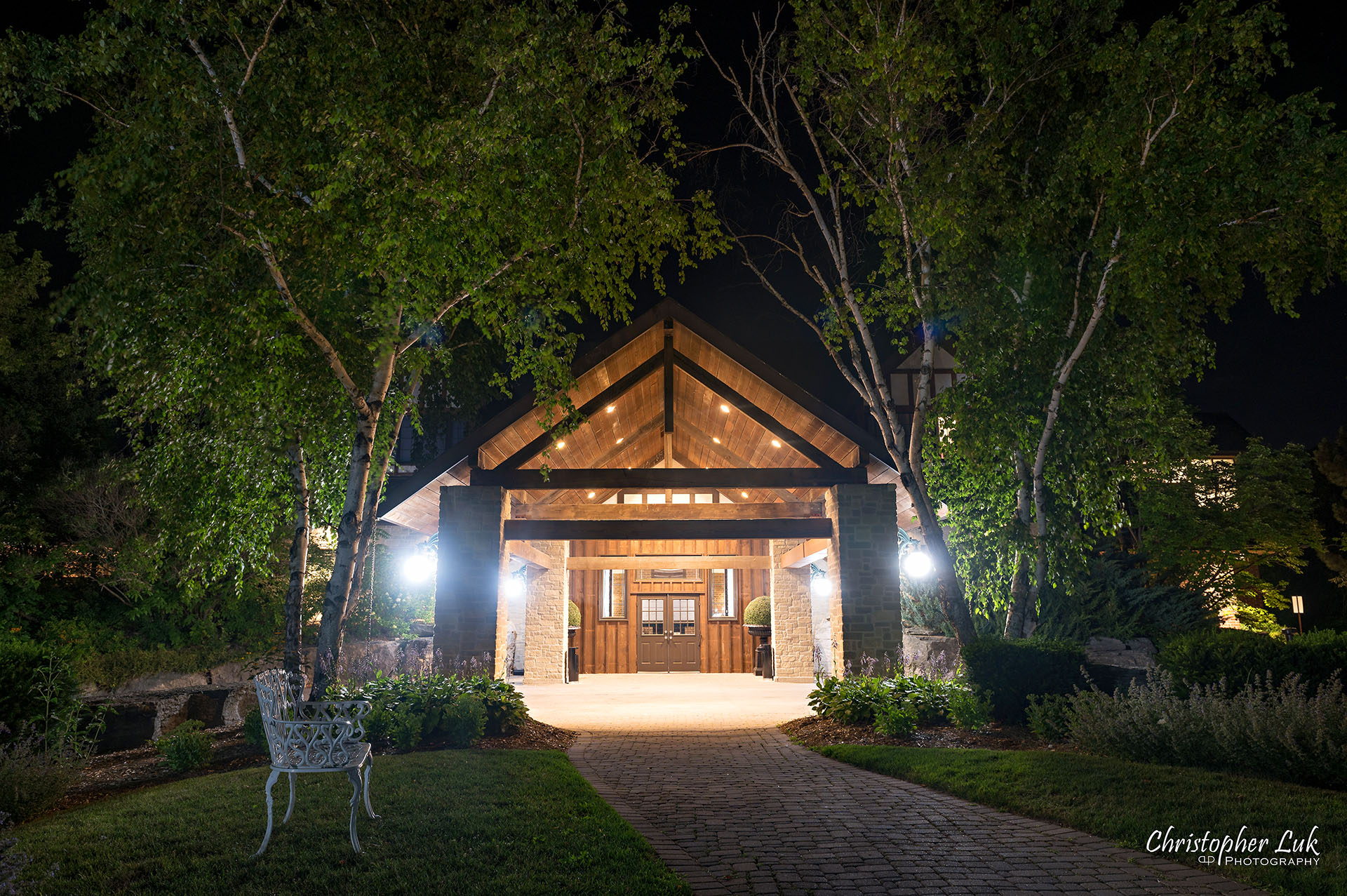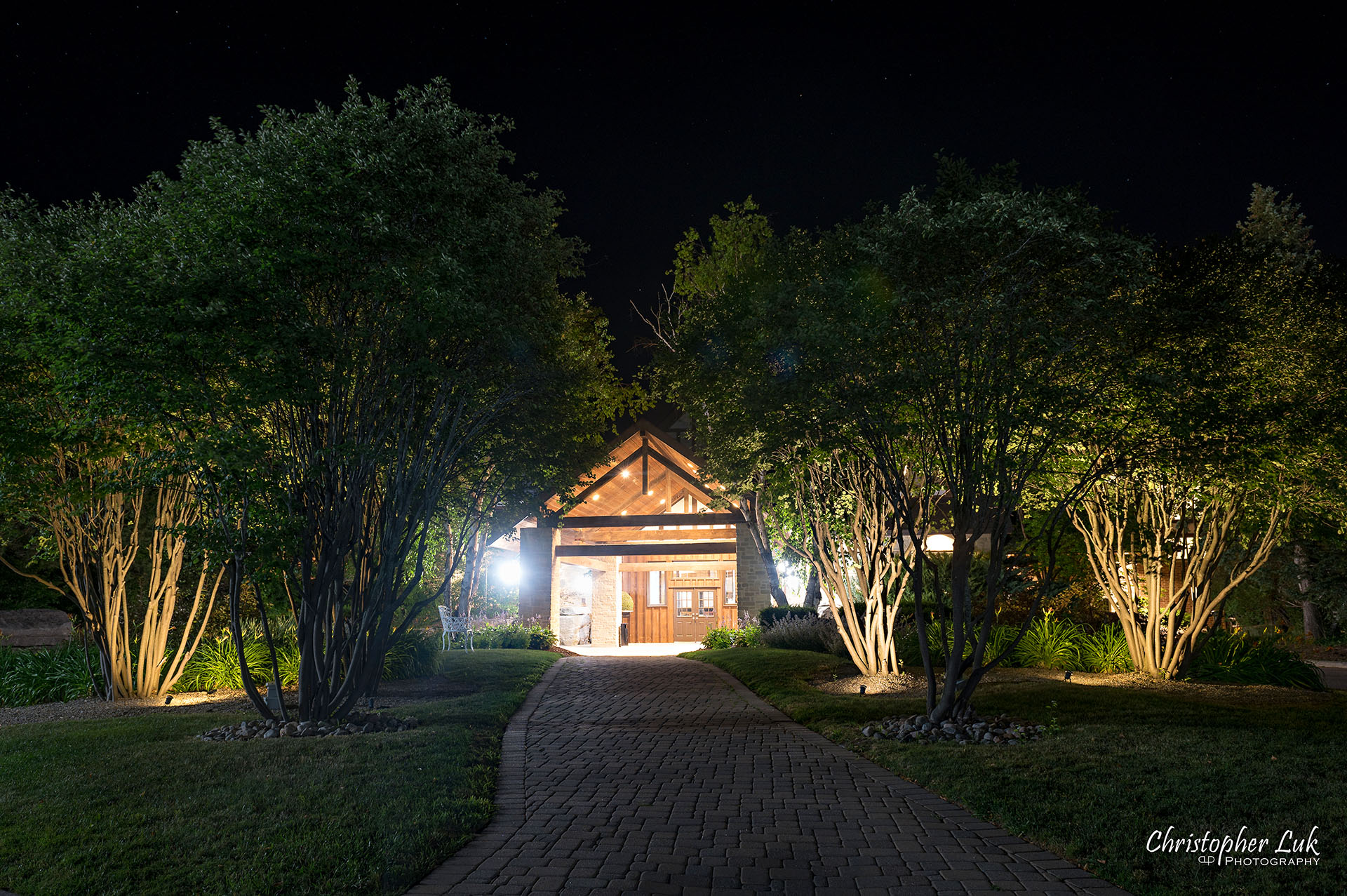 Photographer: Christopher Luk: Toronto Wedding, Family & Event Photographer
Ceremony and Reception Venue: Elizabeth Hall at The Manor By Peter and Pauls
Photo Session Location: The Manor By Peter and Pauls
Videographer / Cinematographer: Jacky Tran of Jacky PA Tran Wedding Films
Chinese Cuisine Caterer: Jacky Young of Grand Catering
Makeup Artist: Windy Chiu
Hair Stylist: Justin Ming Cheung of Puzzle Creations / House of Tytan
Wedding Dress: Amanda-Lina's, Home of TV show Say Yes To The Dress Canada
Wedding Cake: Lisa Miller Cakes
DJ: Jovie Jovellanos of DJ Jovie J
Wedding Officiant: Kim Adeney
Ceremony Musicians: Toronto Wedding Musicians
Florist: DIY (Do It Yourself)
Engagement Photos: Karen and Kelvin's Autumn Fall Leaves Engagement Session in Toronto
SEE MORE: Christopher Luk Photography Weddings
SEE MORE: Christopher Luk Photography Events
SEE MORE: Christopher Luk Photography Family Sessions