Edith hand made and hand wrote a book for Jeff titled, "100 Reasons I Love You". She bundled it with a number of other gifts and presented them all to him to open before the wedding ceremony. It was truly amazing to see – I could not even guess how much time, energy, and effort was put into creating that one book!
It was a perfect reflection of the type of person Edith is; and her genuine love and care for each person that she comes in contact with. For example, for each of the dinner reception place cards, she didn't want to use a computer printer to print them out, nor did she want to hire someone else to hand write them, she chose to hand write each of them herself as she wanted to ensure that each guest felt personally acknowledged and appreciated for being a part of their wedding day. Incredible!
It was a scorching hot and humid day outside, but neither of them complained for a second. I suppose that bubble tea really was the perfect refreshment both before and after the creatives session! When we got to The McMichael Art Gallery in Kleinburg, Edith and Jeff were so ready to face the death-defying hike to the edge of the forest cliff – it was totally worth it!
Plus, it was so wonderful to see Jaynelle & Ernest and Esther & Johnson again too! They were all helping out in different ways at Edith and Jeff's wedding.
Congratulations, Edith and Jeff! May it always be #laichatime :)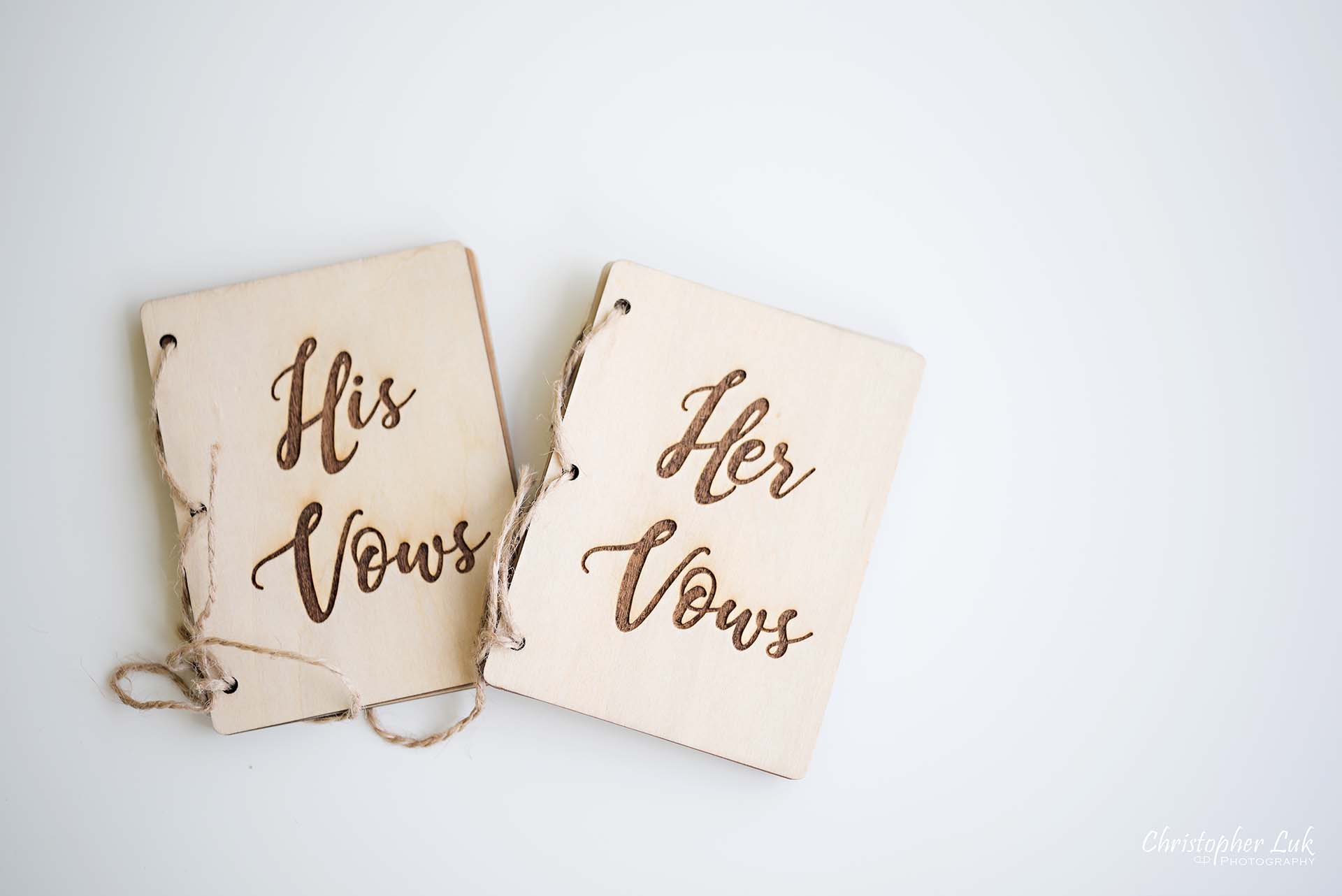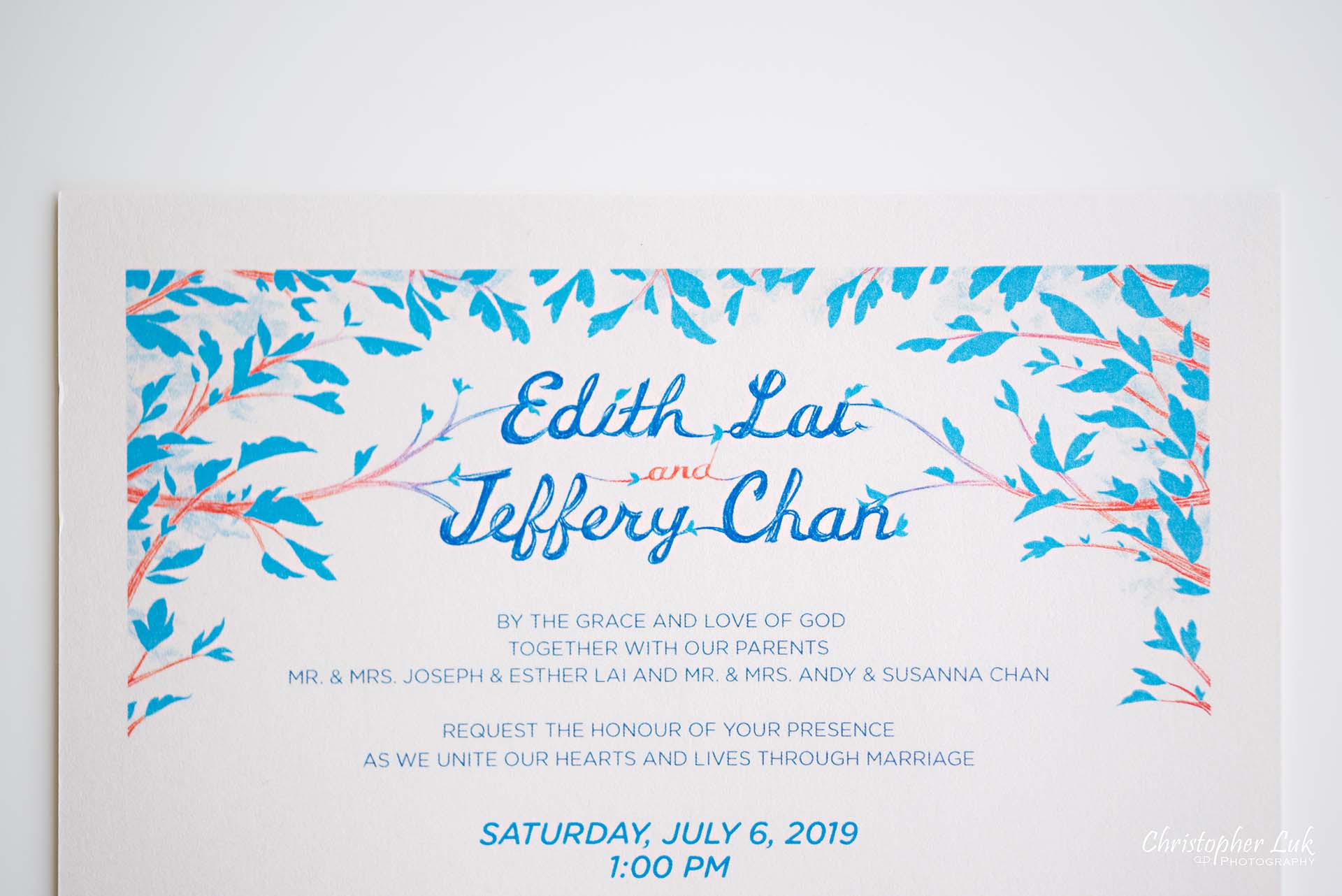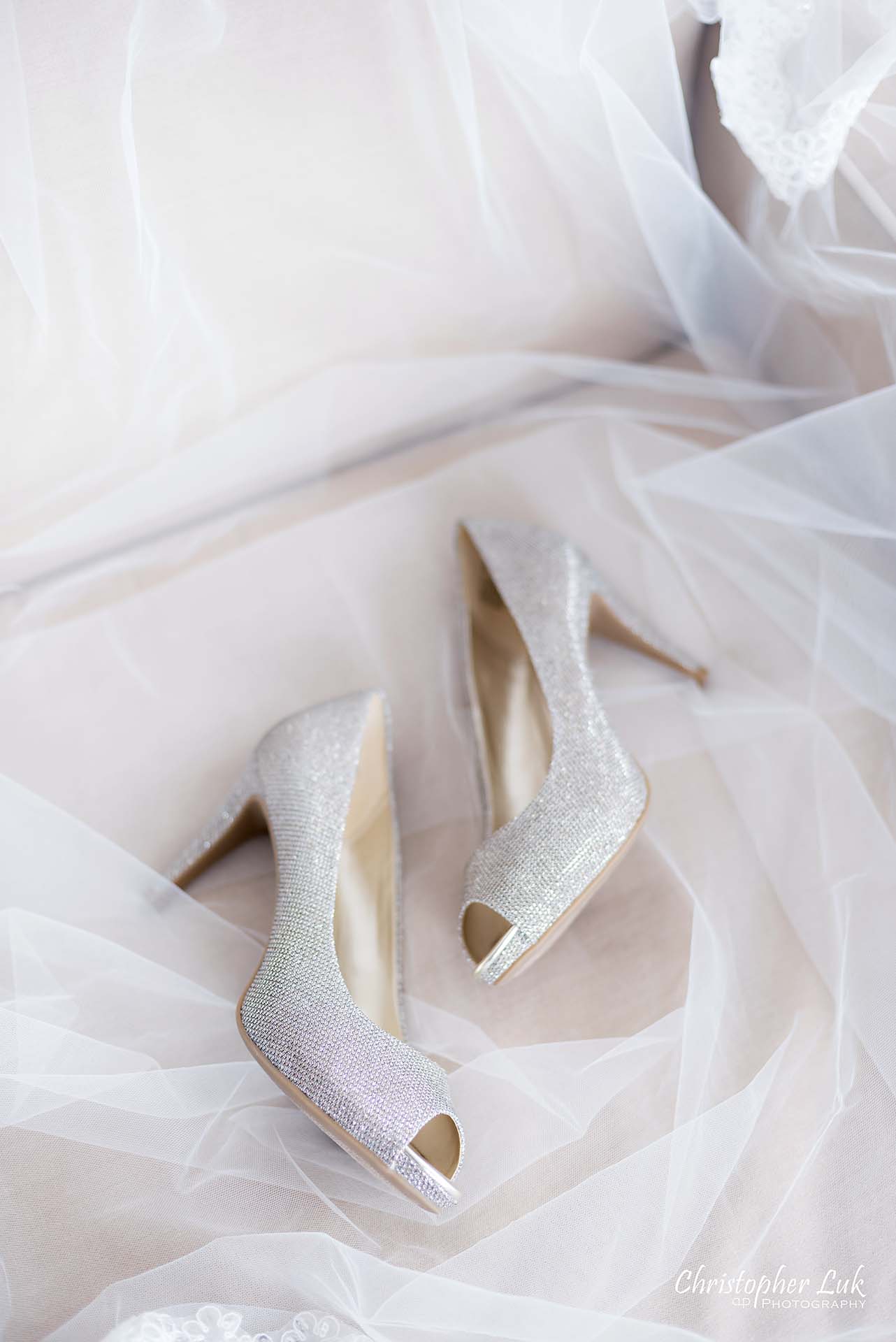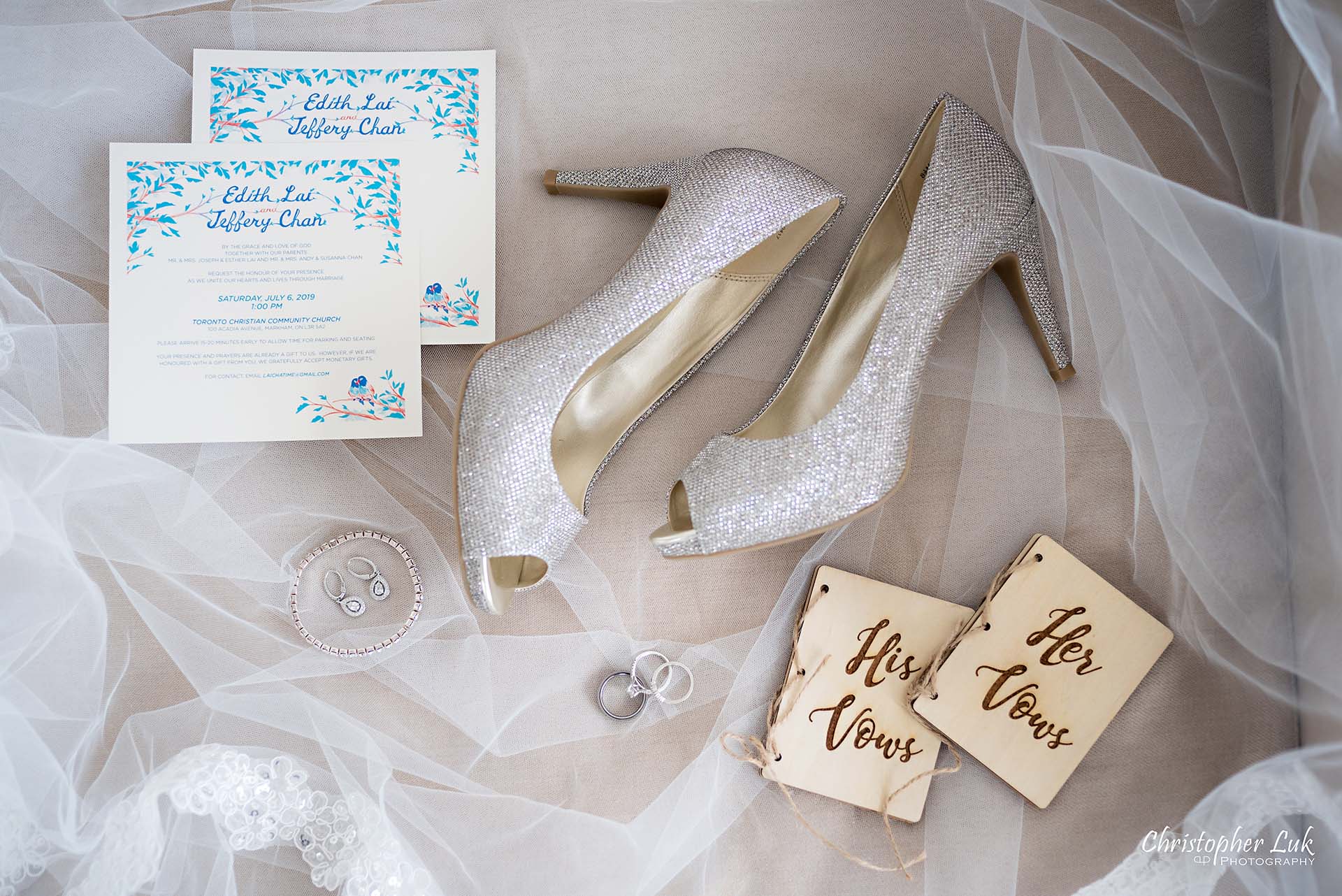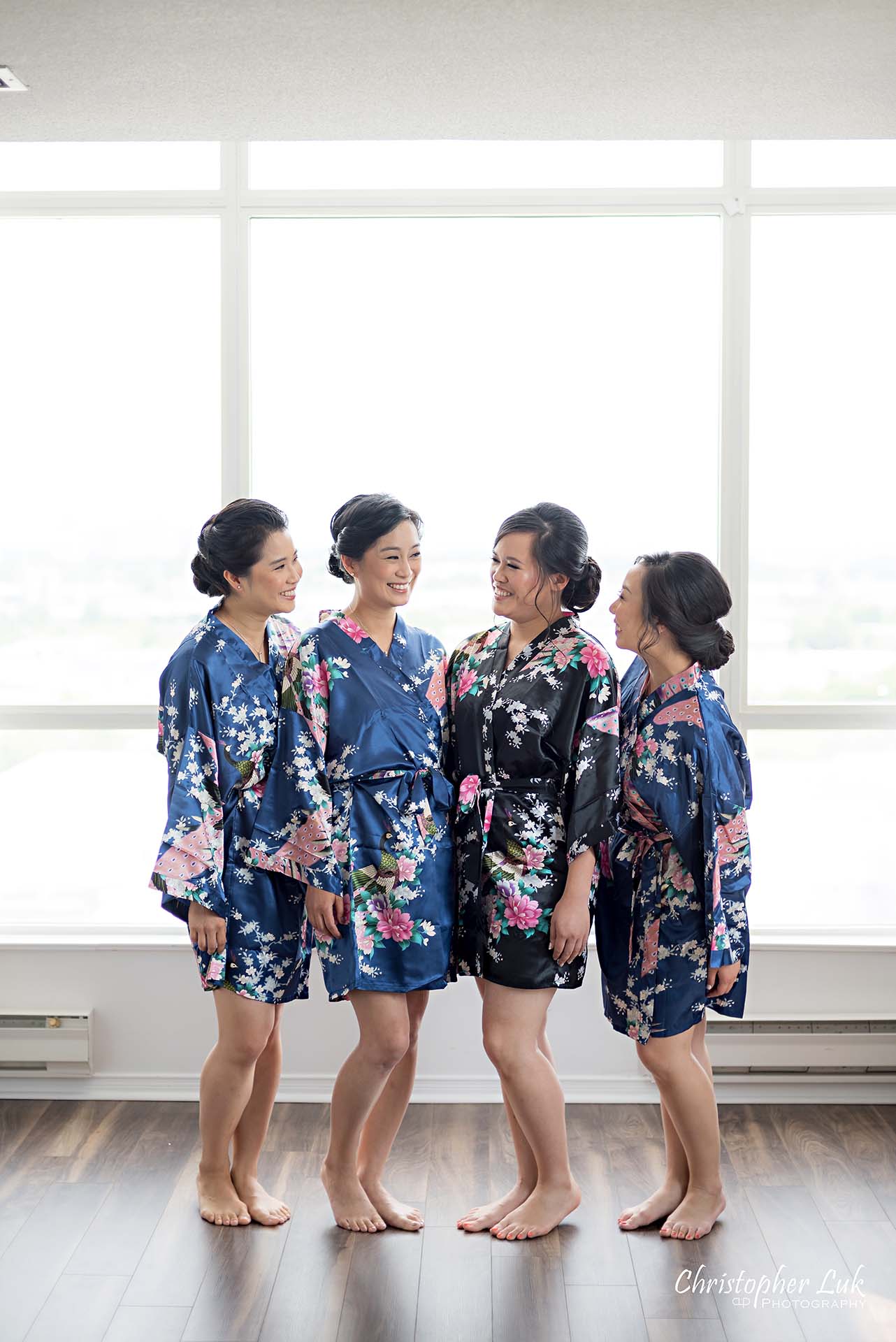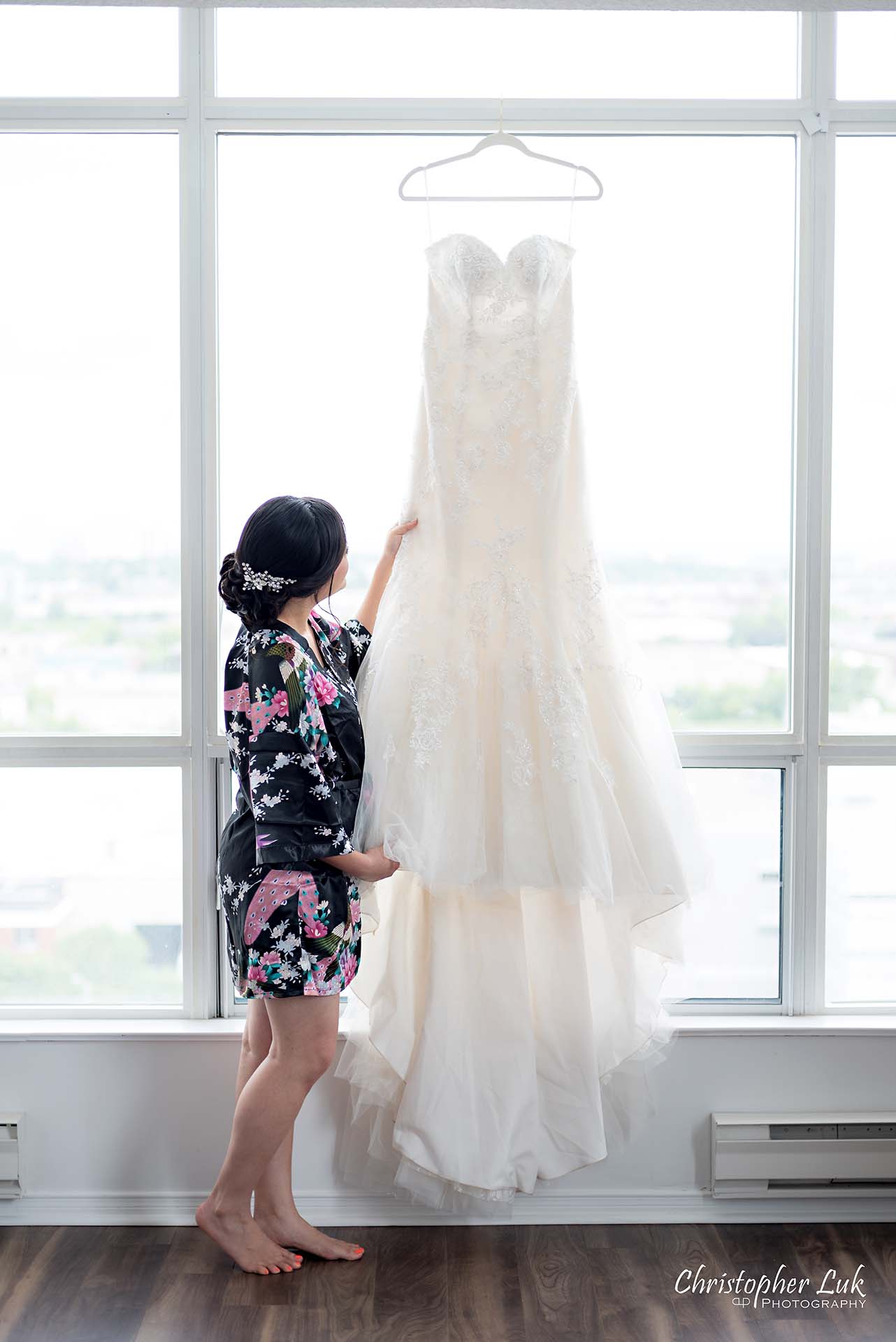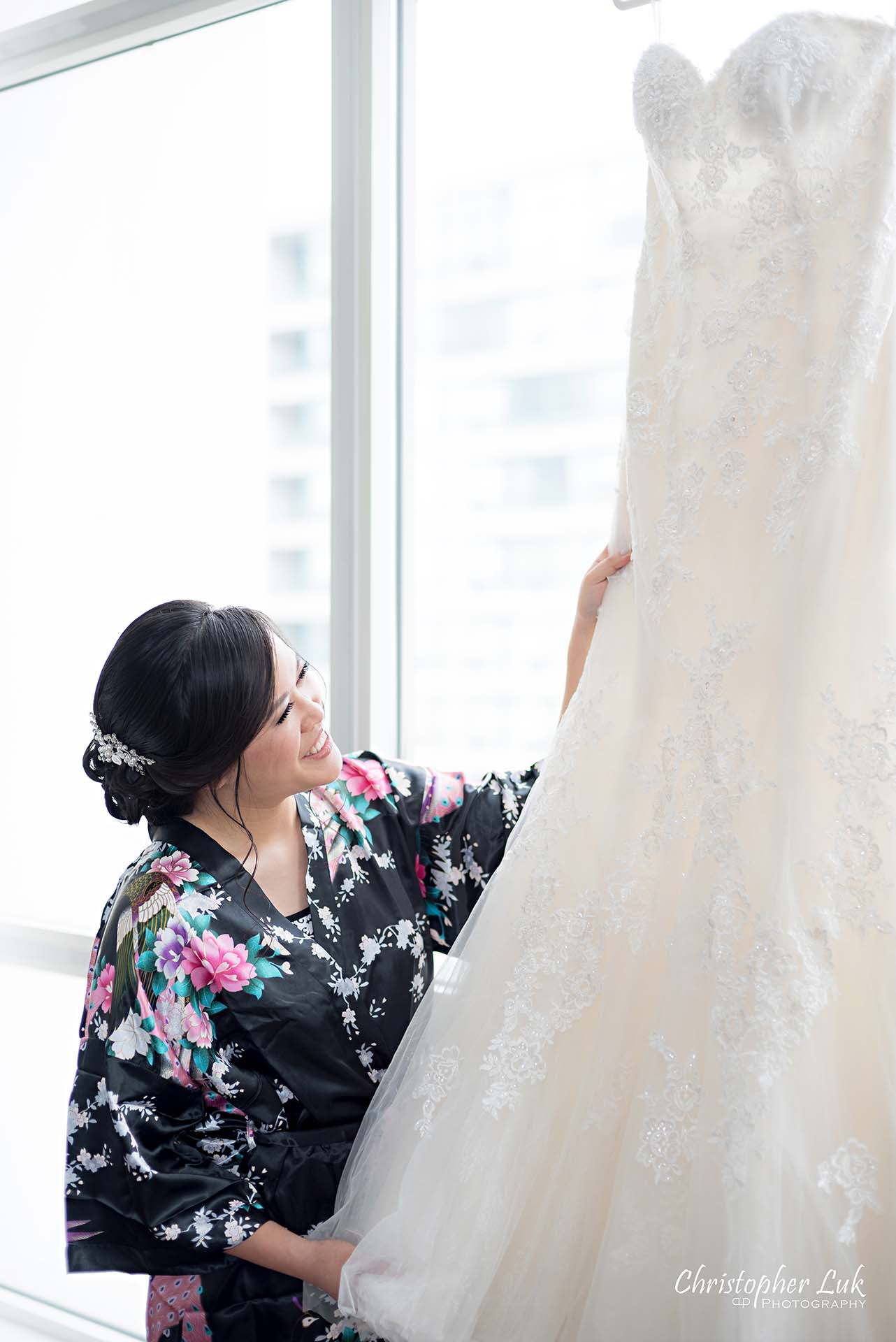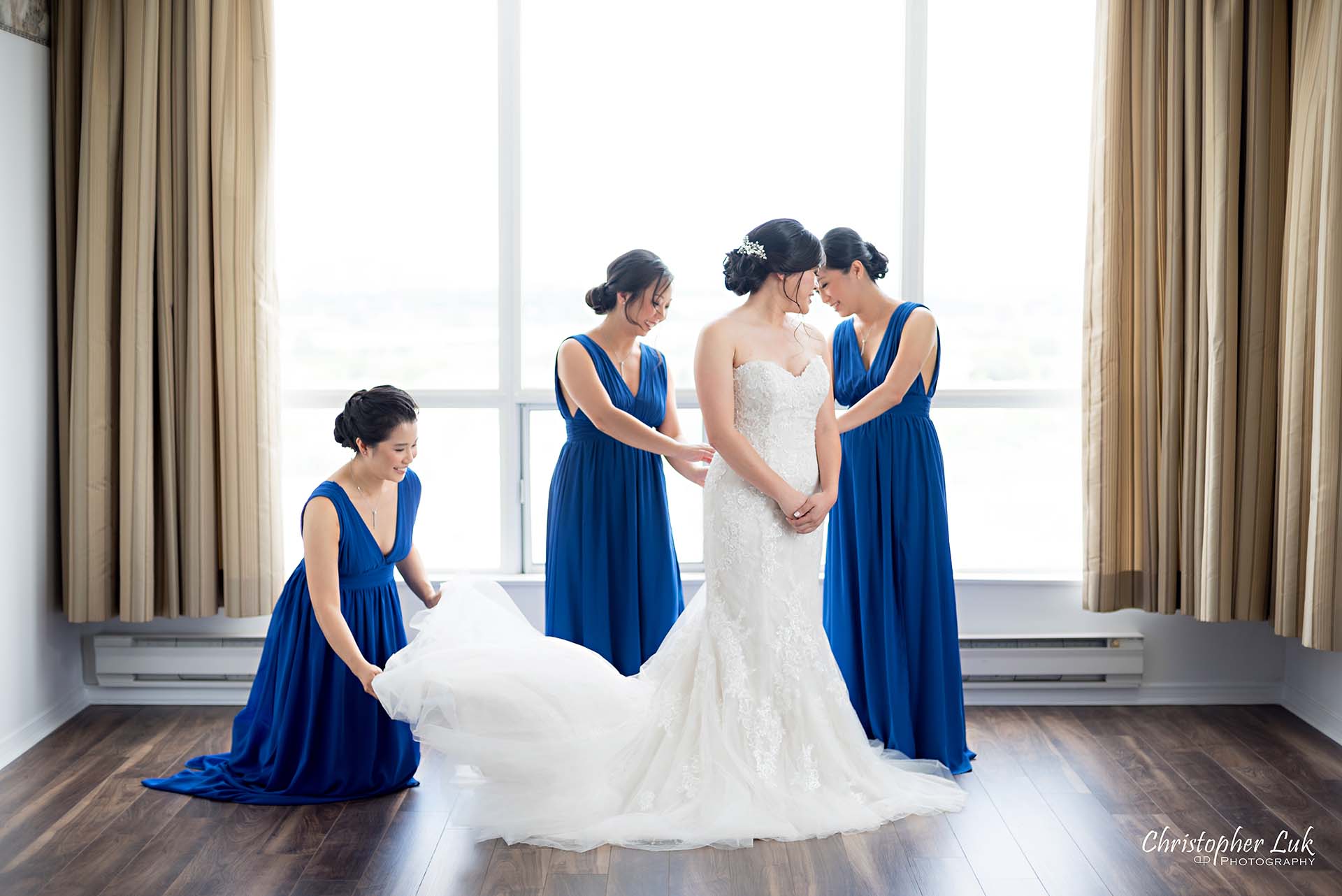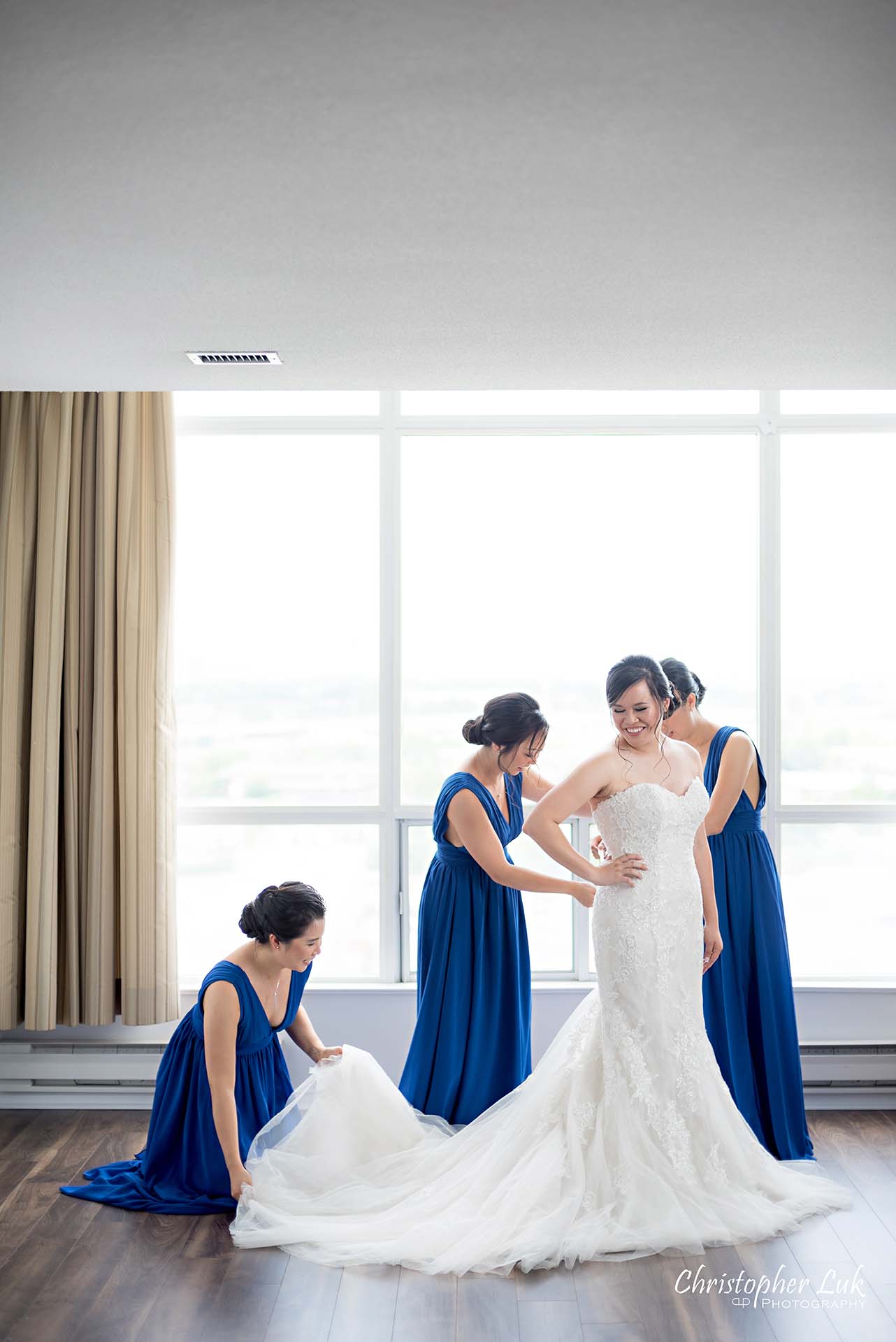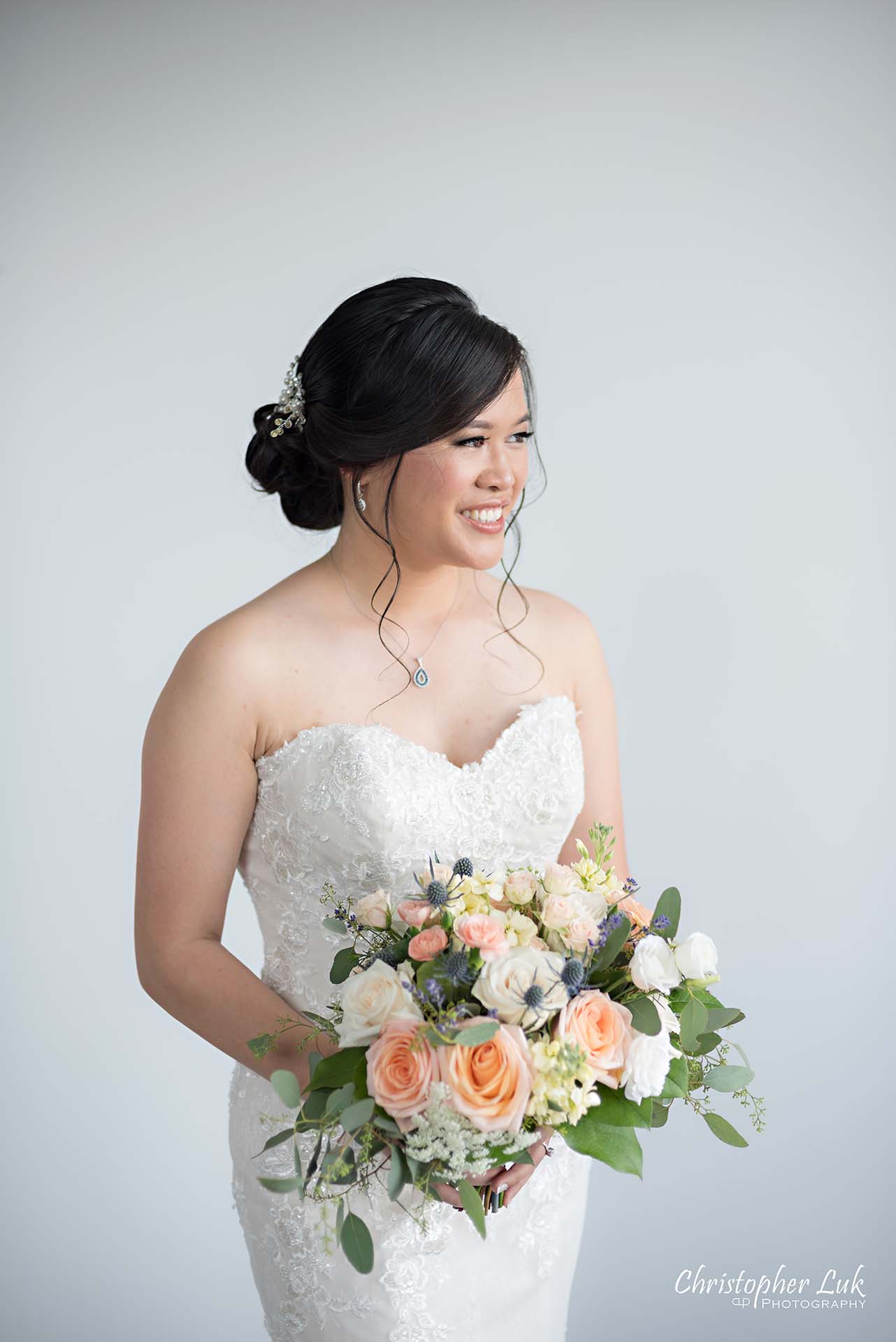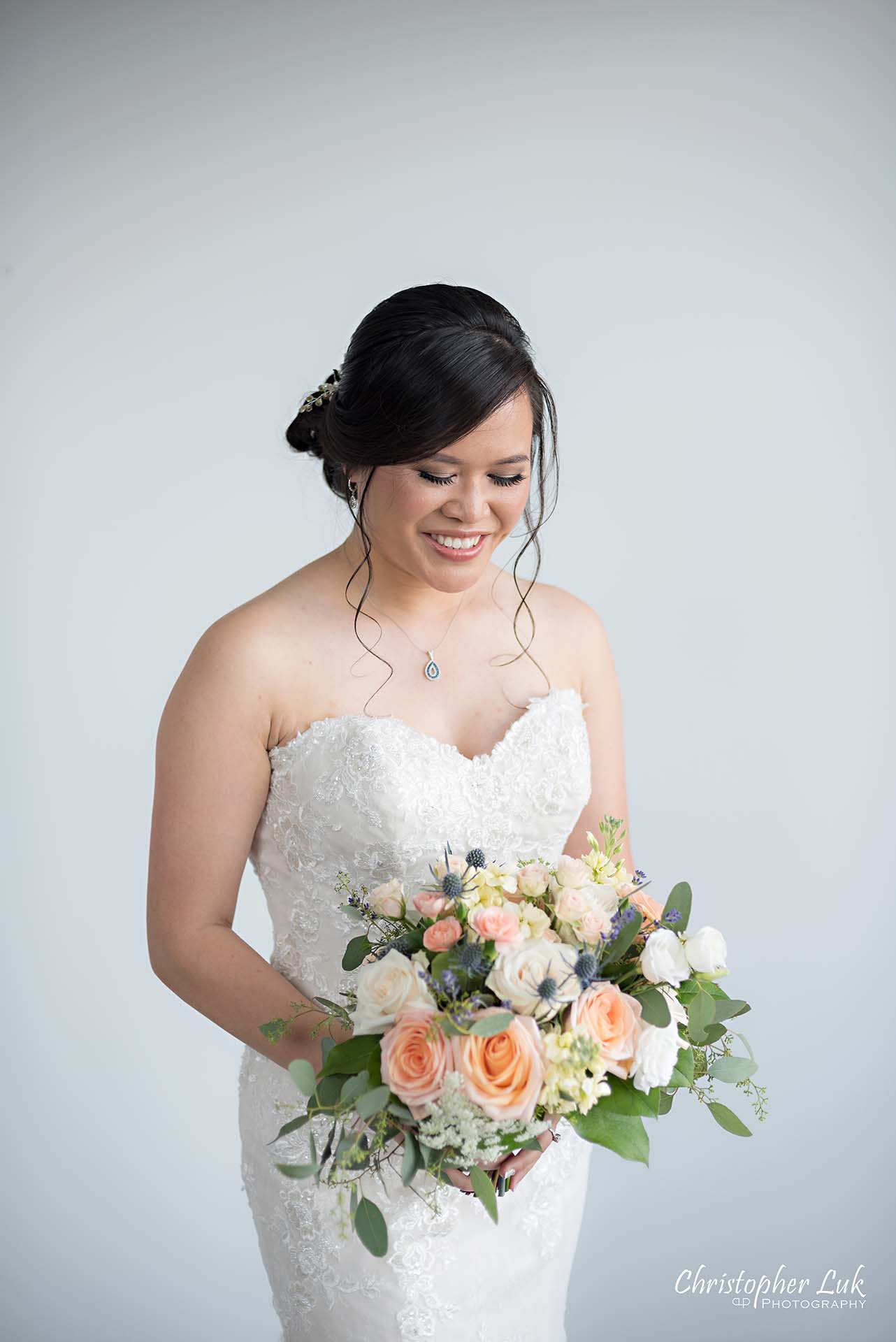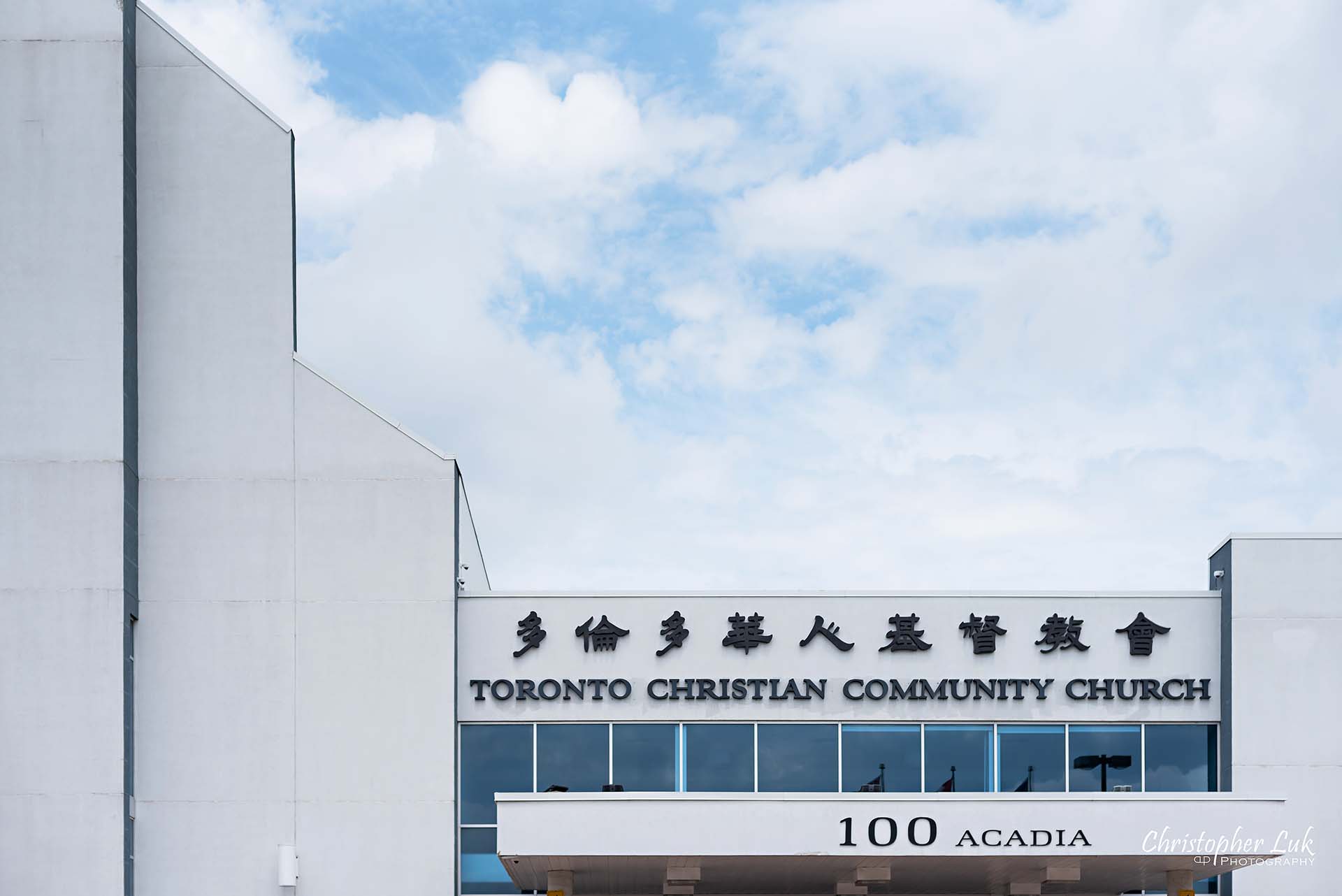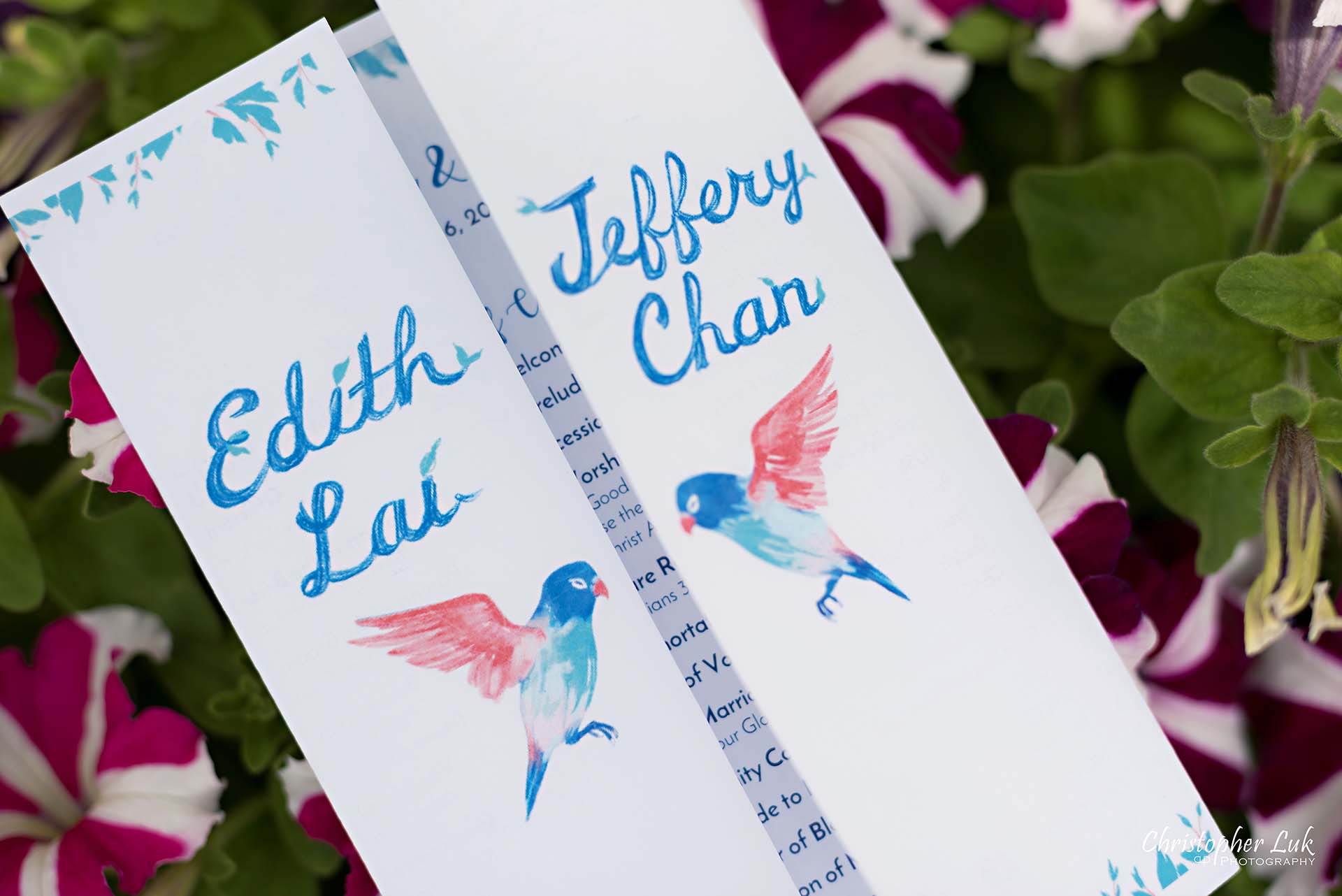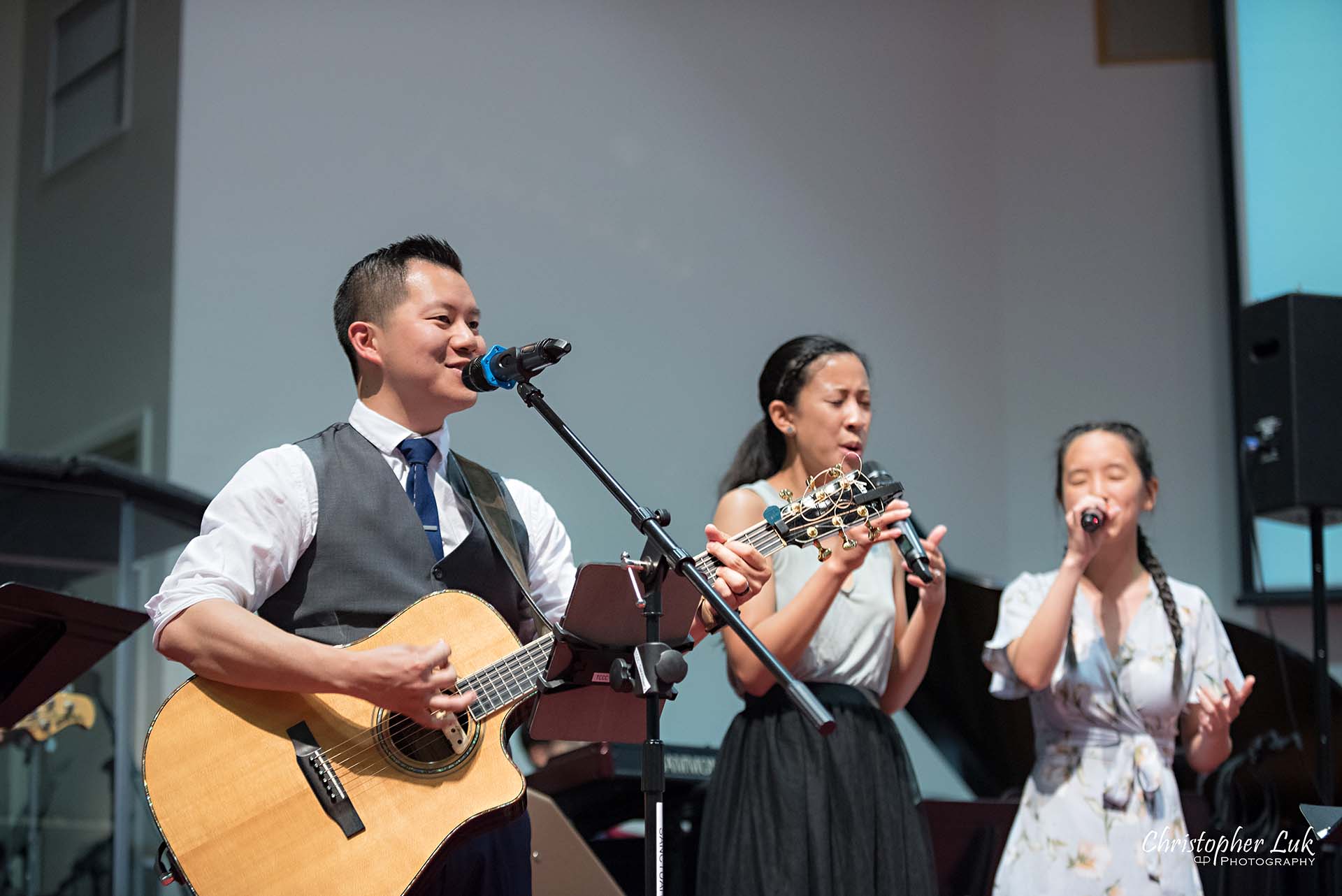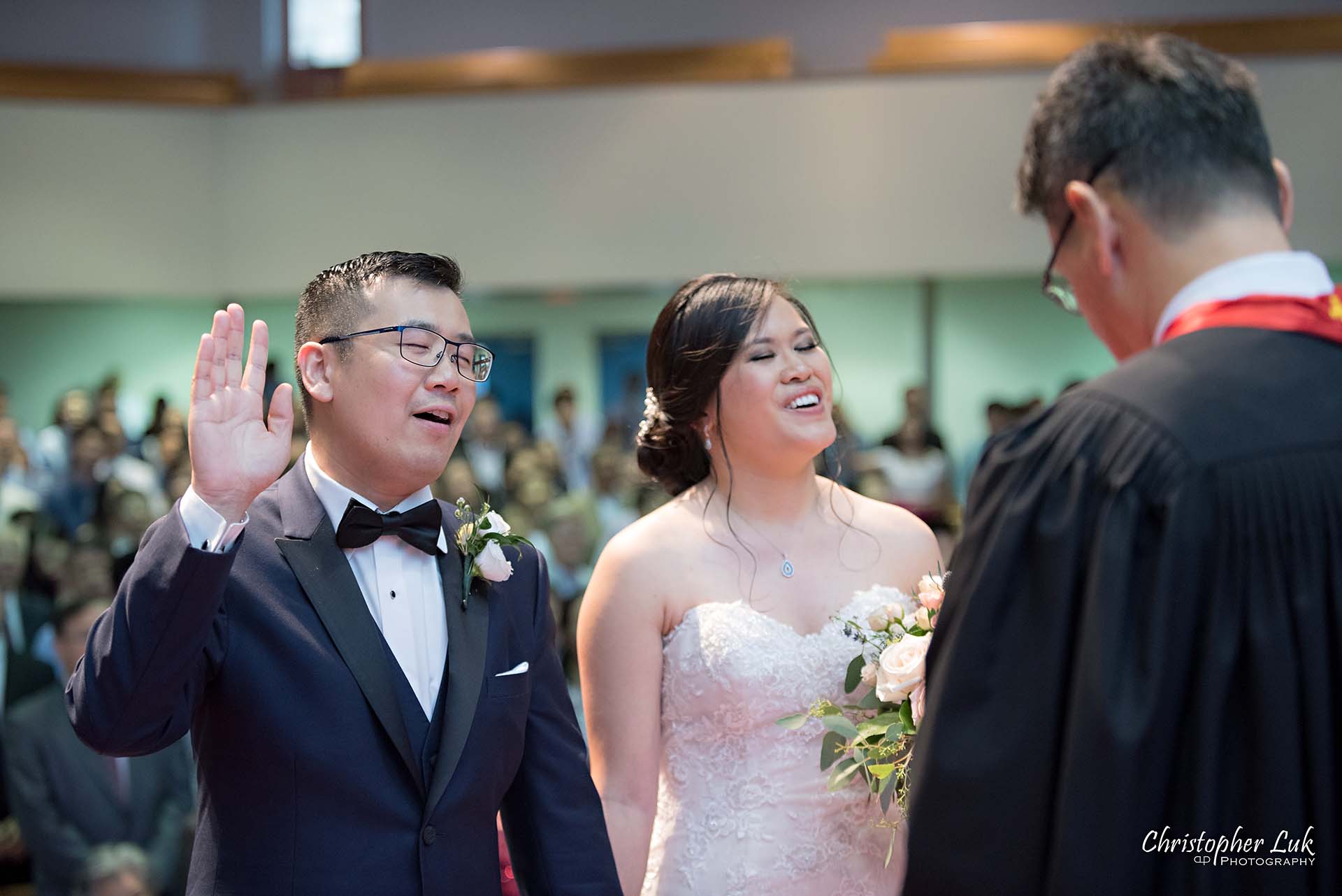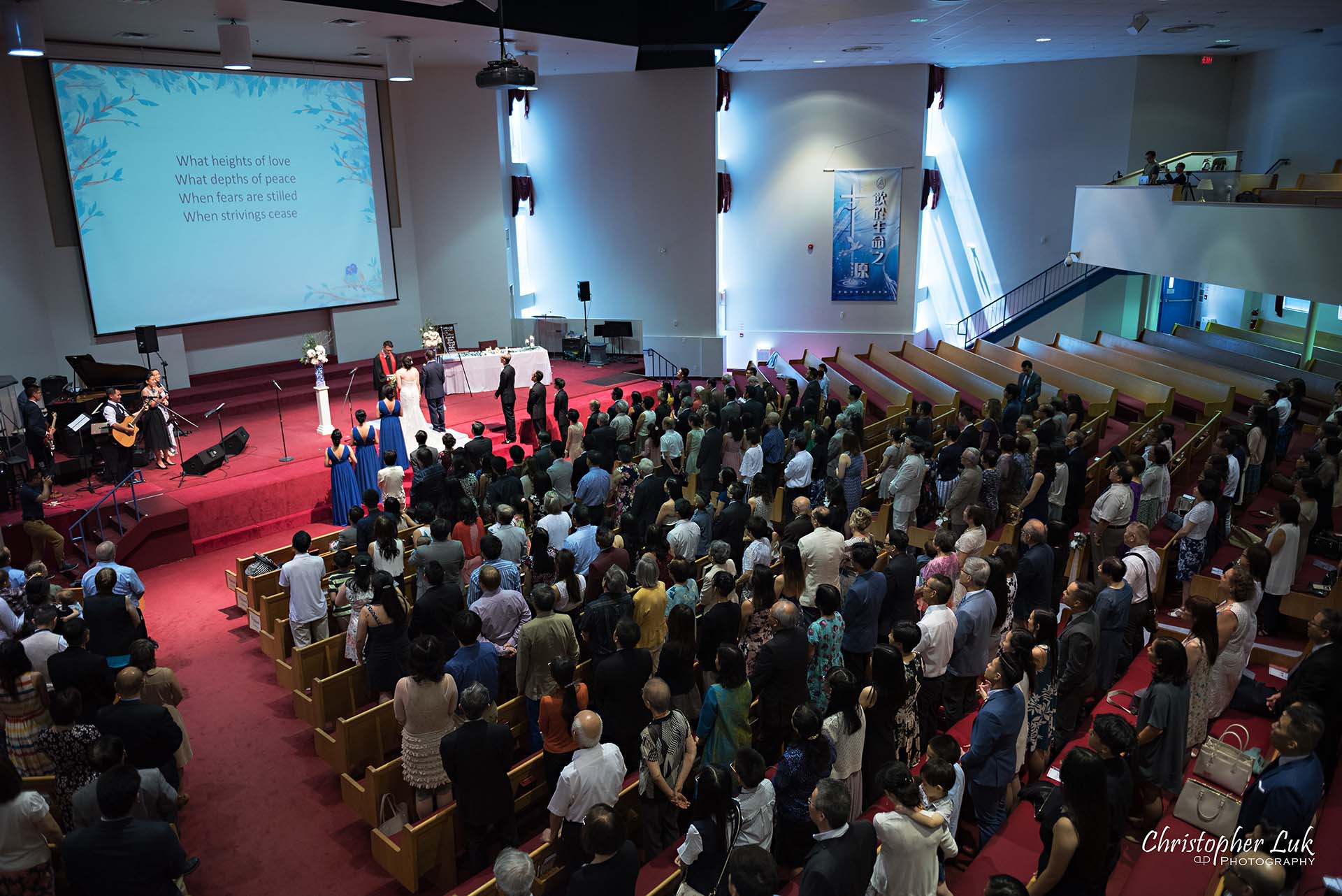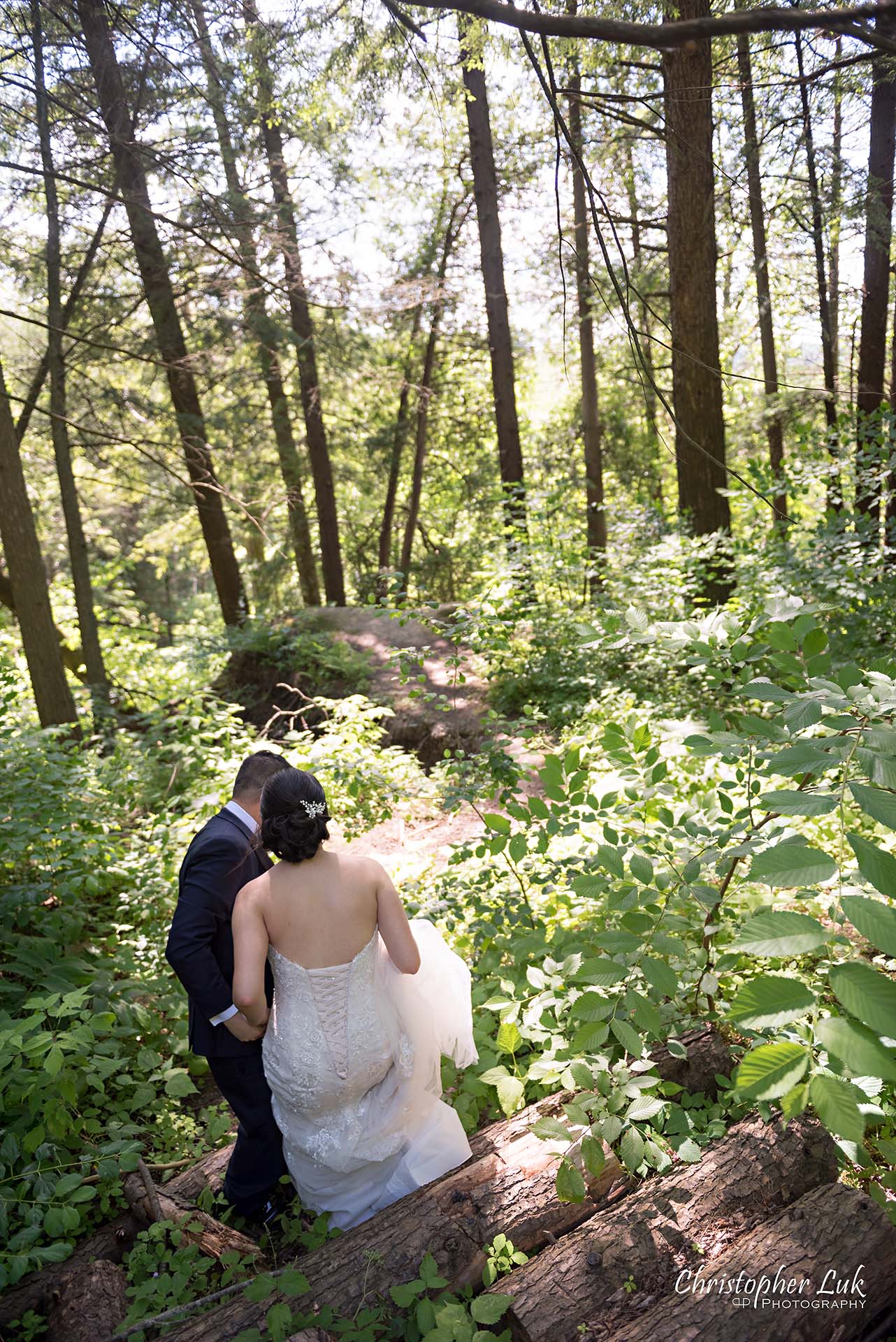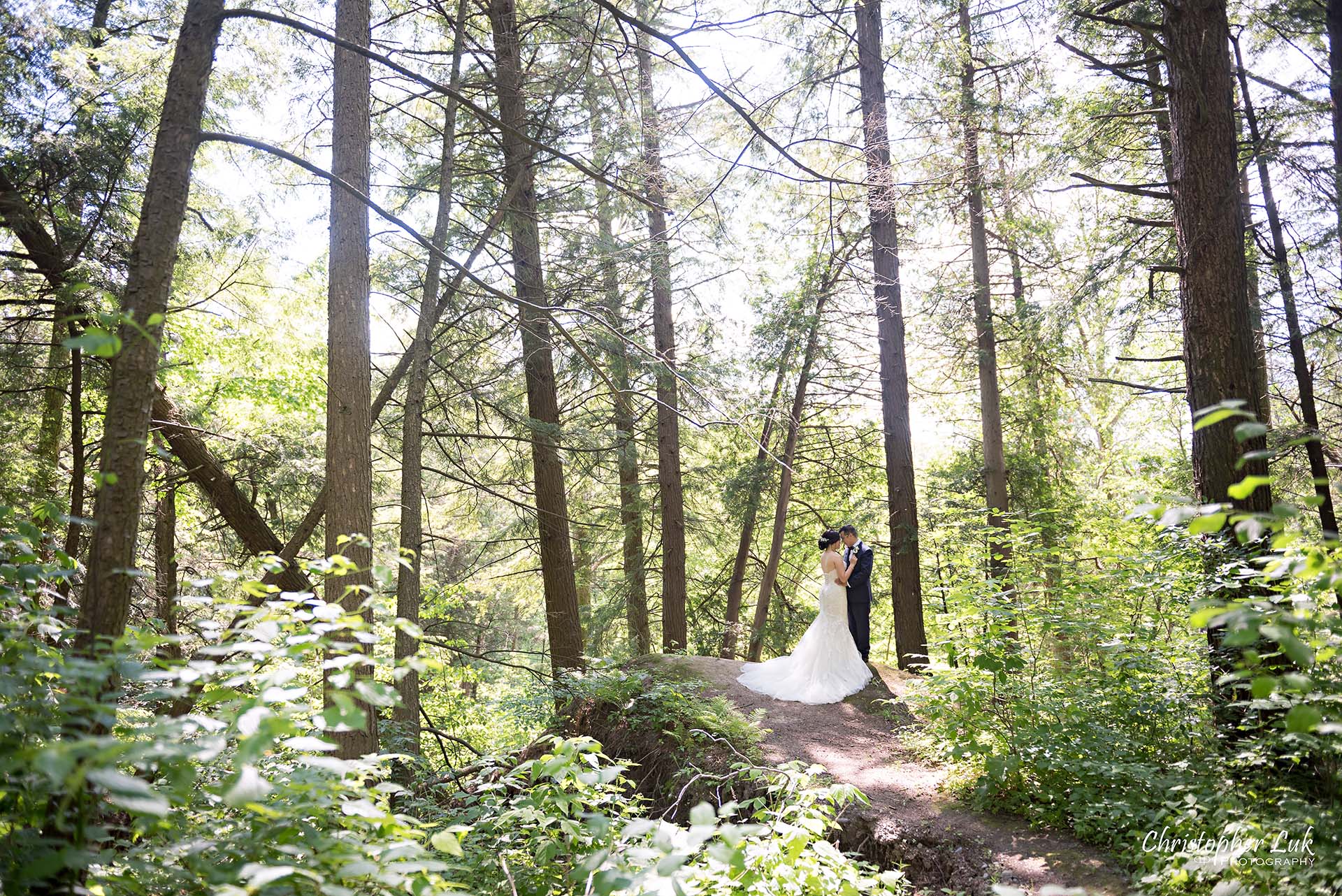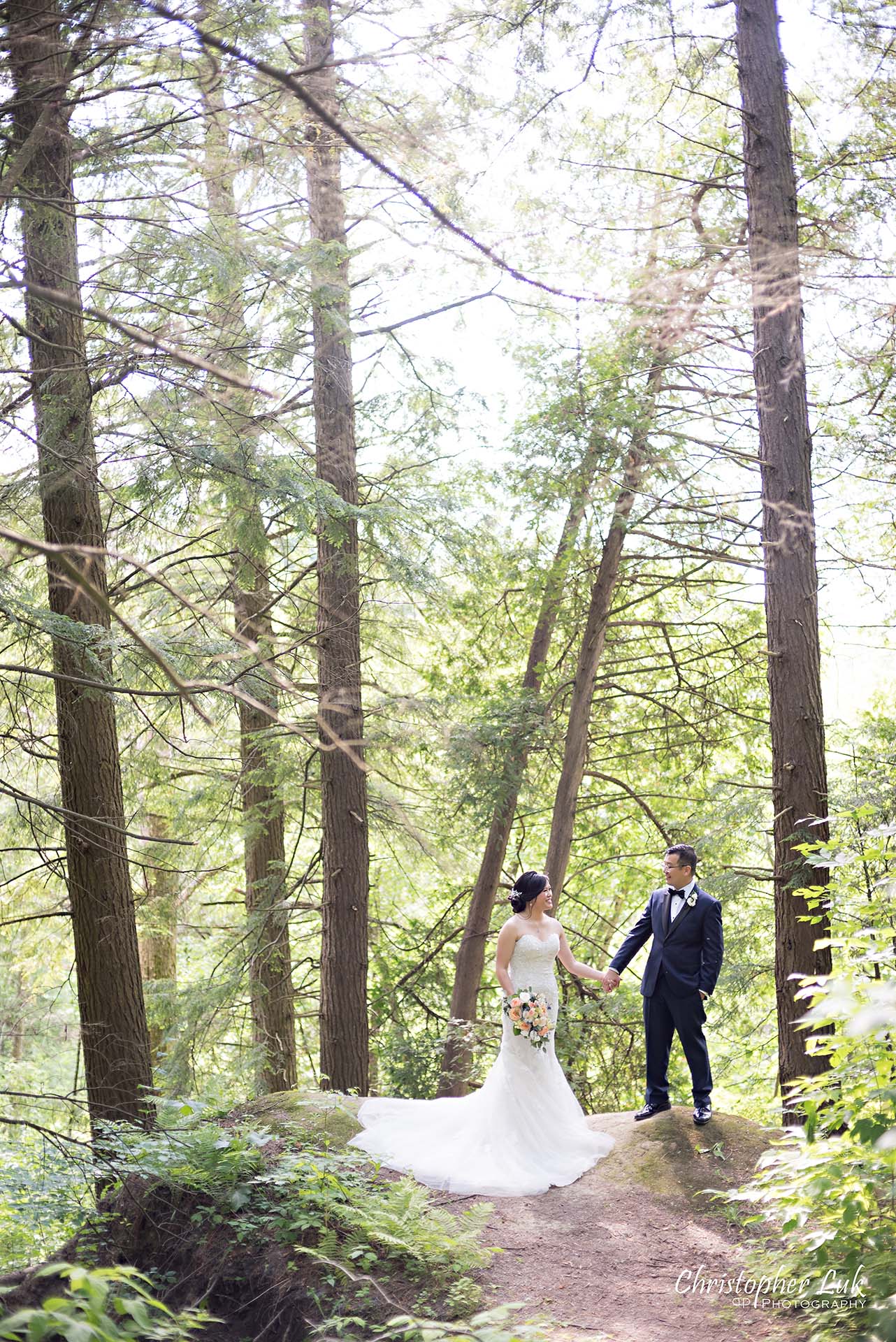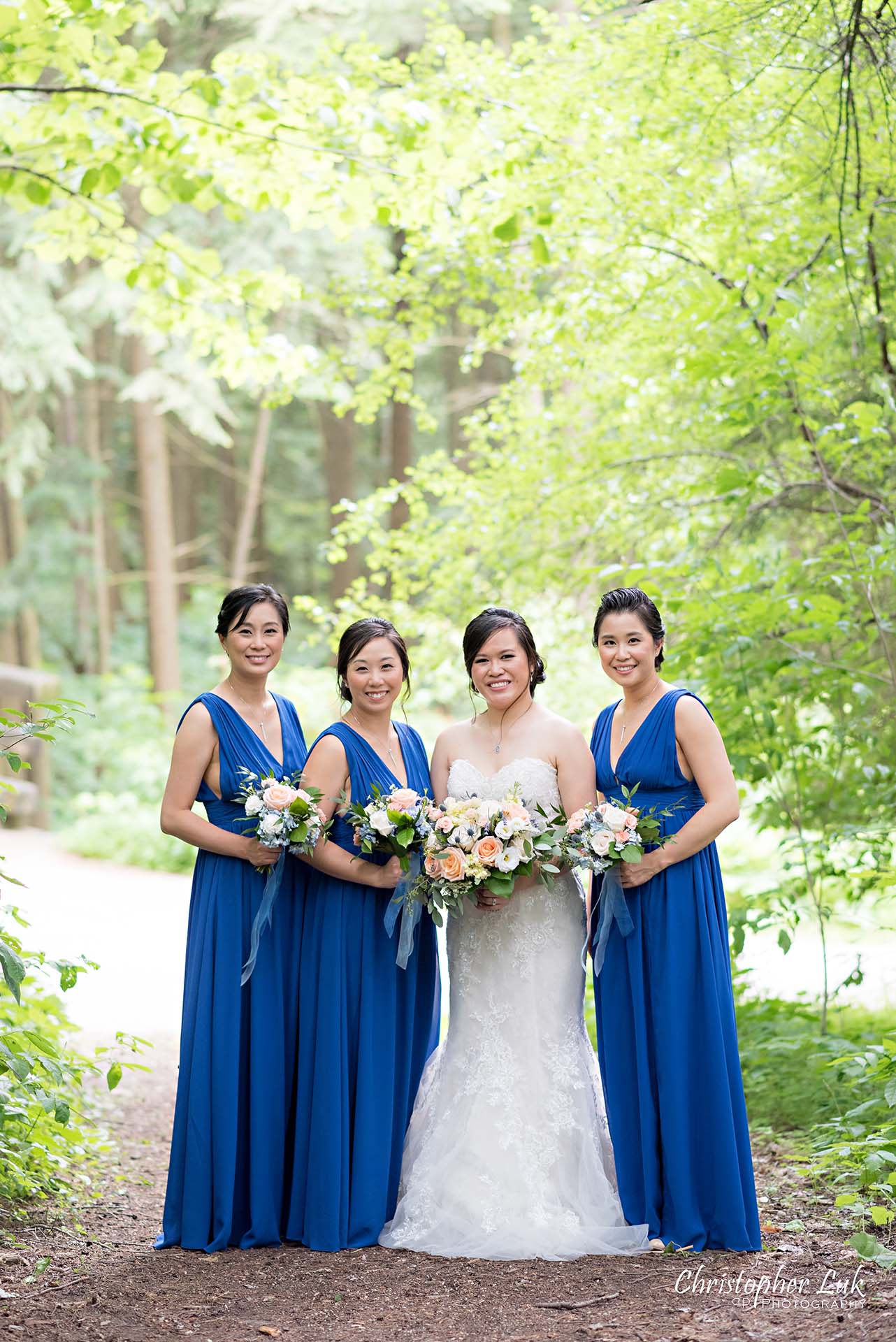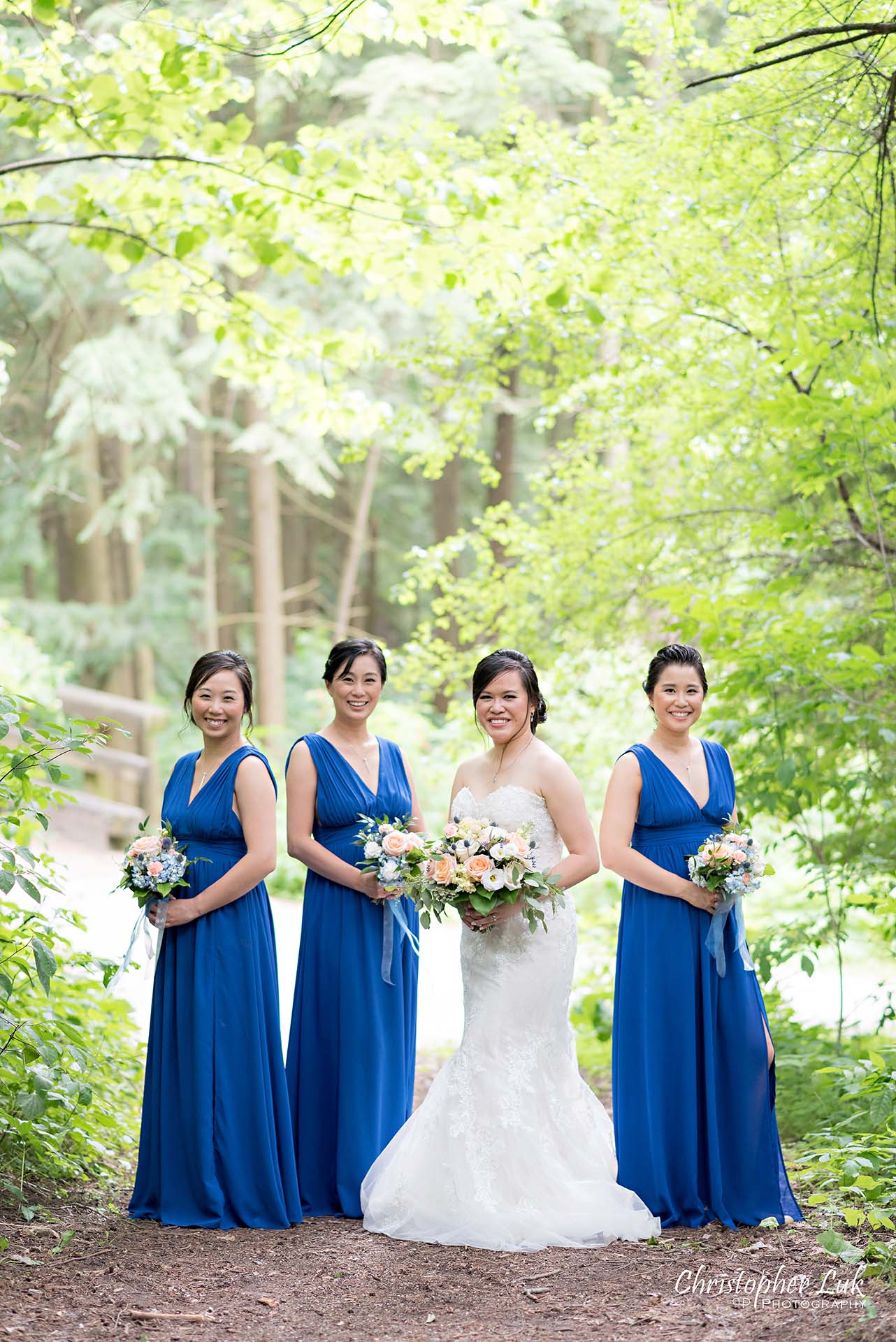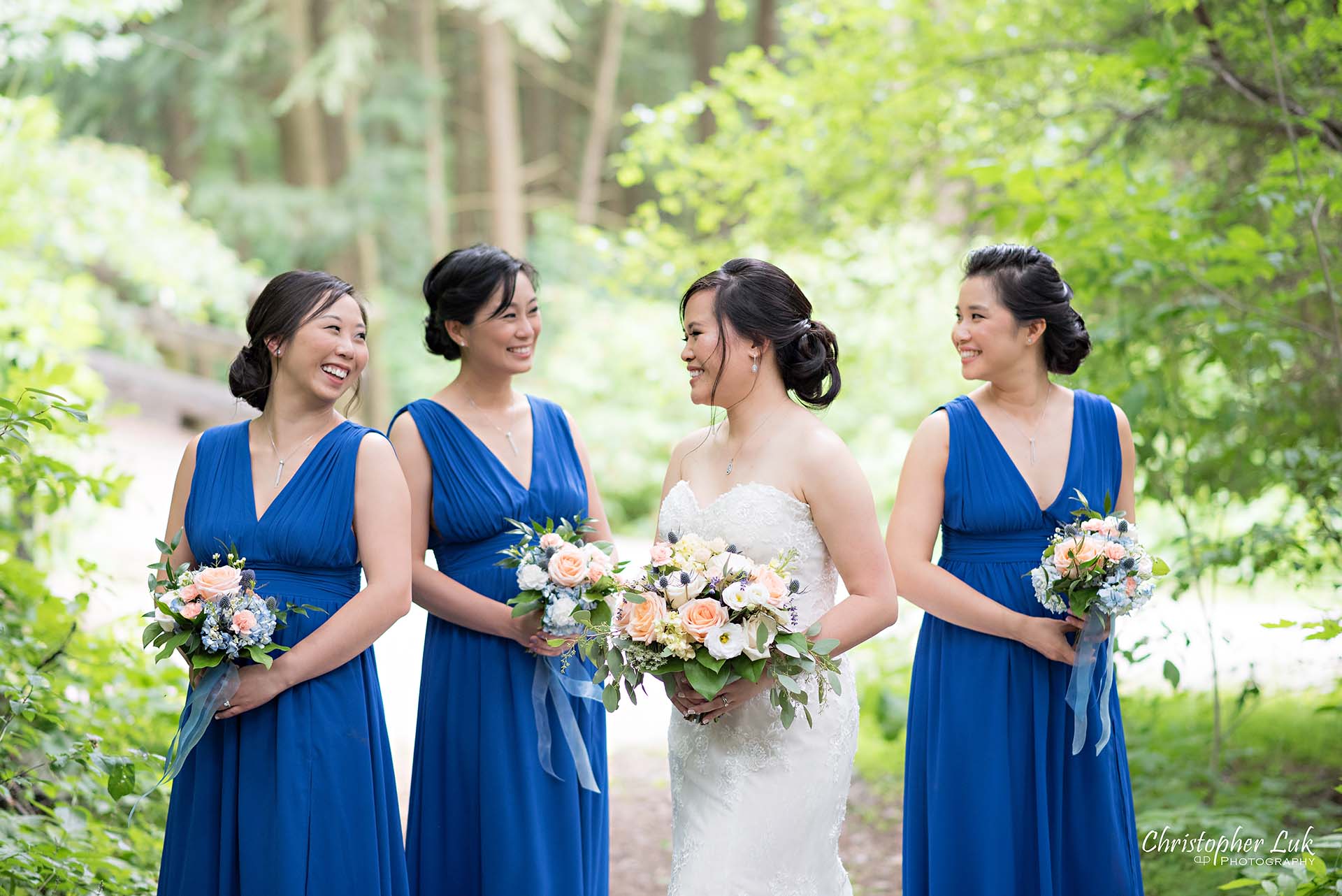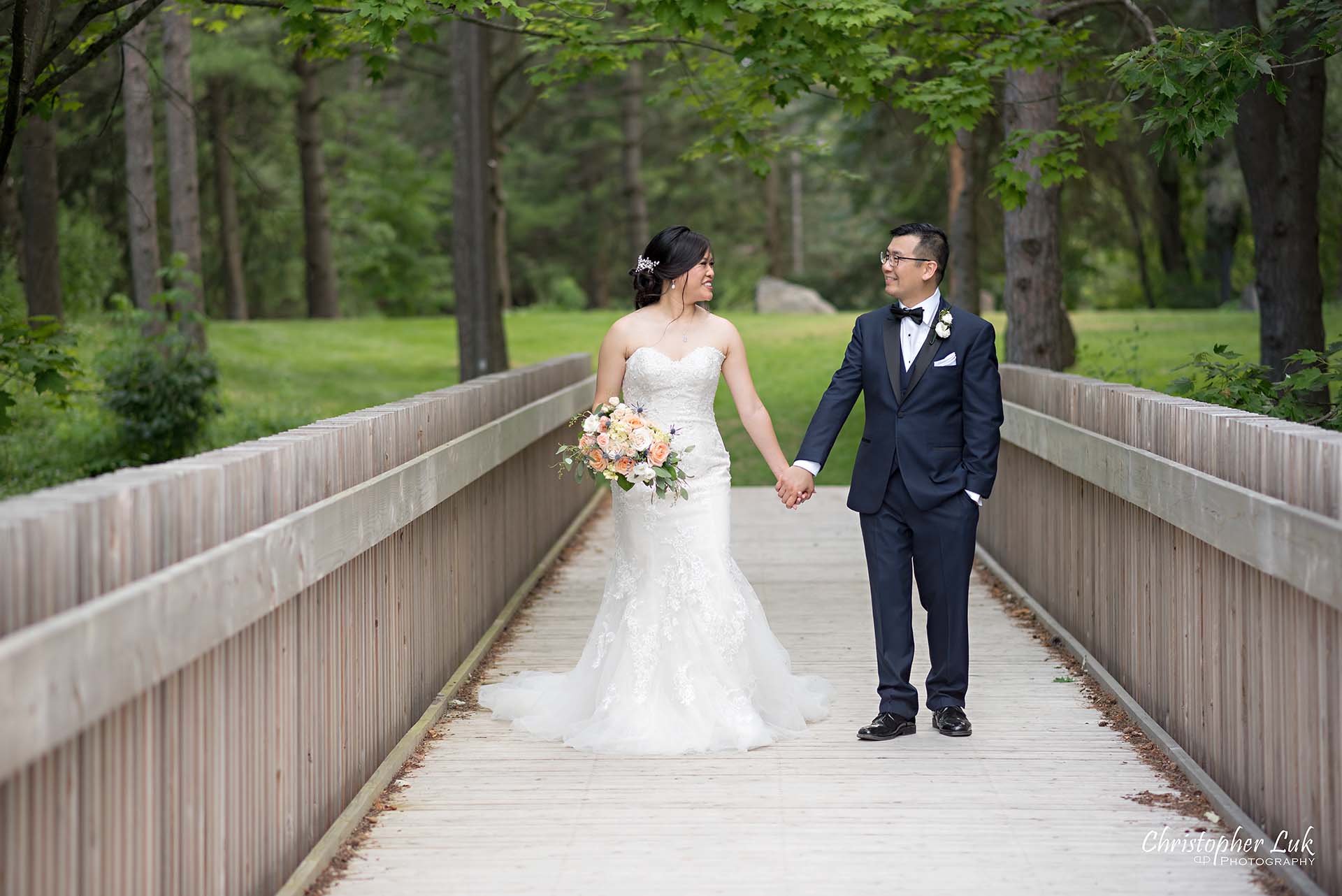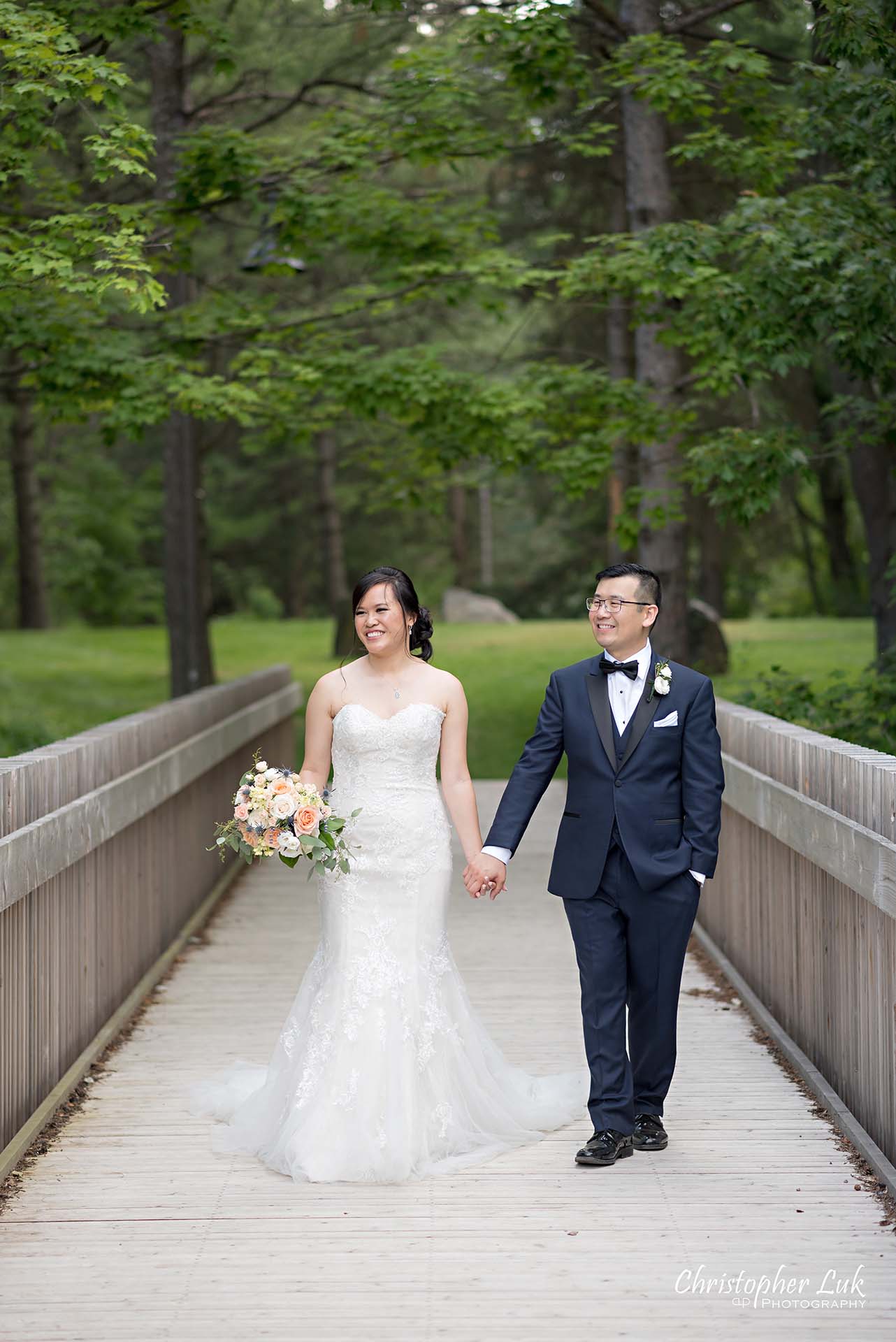 Photographers: Christopher Luk: Toronto Wedding, Family & Event Photographer (and Orvin Lao)
Wedding Coordinator: Aaron Cheung of Man With the Wedding Plan
Ceremony Venue: Toronto Christian Community Church
Photo Session Location: McMichael Canadian Art Gallery Collection in Kleinburg, Ontario
Dinner Reception Venue: Presidente Banquet Hall in Vaughan, Ontario
Makeup Artist: Patricia Lee Wong of Patricia Makeup Artistry
Hair Stylist: Karen Chen Richardson at krichardsonchen@yahoo.ca or (647) 294-5520
Bride's Bridal Gown Dress: Rebecca Ingram from Superior Bridal in Markham, Ontario
Florist: Marlene Wong of Aunty M's Floral Studio
Groom & Groomsmen's Suits: Tuxedo Royale
DJ: Darin Esnard of Sonisphere
Chinese Cuisine Food Caterer: Jacky Young of Grand Catering
Engagement Session: Edith and Jeff's Engagement Session at Alexander Muir Memorial Gardens Park in North York, Toronto, Ontario
SEE MORE: Christopher Luk Photography Weddings