The day started with Nathaniel and his groomsmen recounting their time away together in Las Vegas. Nat generously gifted each of them some personalized custom engraved presents as well. As the saying goes, "What happens in Vegas stays in Vegas". Nat also wore his Allen Edmonds and a Rolex – he's certainly got an eye for sartorial flare!
At Noel's house, it was great to be reunited again with Candy and Sally of Behind the "I Do" Wedding Planning Services! They always do such a great job at every wedding and it's always a joy to work alongside these 2 sisters. I'm grateful for and appreciative of Noel's father and her brother's willingness to help move and rearrange some furniture to make space for us to capture some fantastic images too!
The weather forecast for their wedding day guaranteed that a huge thunderstorm was rolling in for the majority of the day. Surprisingly, there were a few small pockets of time where the dark, wet, ominous clouds moved away, and we were able to go outside to capture some amazing images! (Not to worry, we had an indoor backup plan in case of rain too, but thankfully we didn't have to use it.)
By the time the whole wedding party made it out to Angus Glen Golf Club's iconic blue barn, you could feel the rain drops starting to fall. We snapped a few quick photographs and all headed straight to our golf carts to return back to the clubhouse. The moment we made it to the covered veranda, we saw a bright lightning flash and heard and felt the thunder rumble. Then the floodgates of rain really came down! Thankfully, we all made it back to safety just in time. The rain also perfectly held back later in the evening for us to return outside for Golden Hour photos on the golf course too!
Congratulations, Noel and Nathaniel! Nat now has his greatest win! #NoelsForNat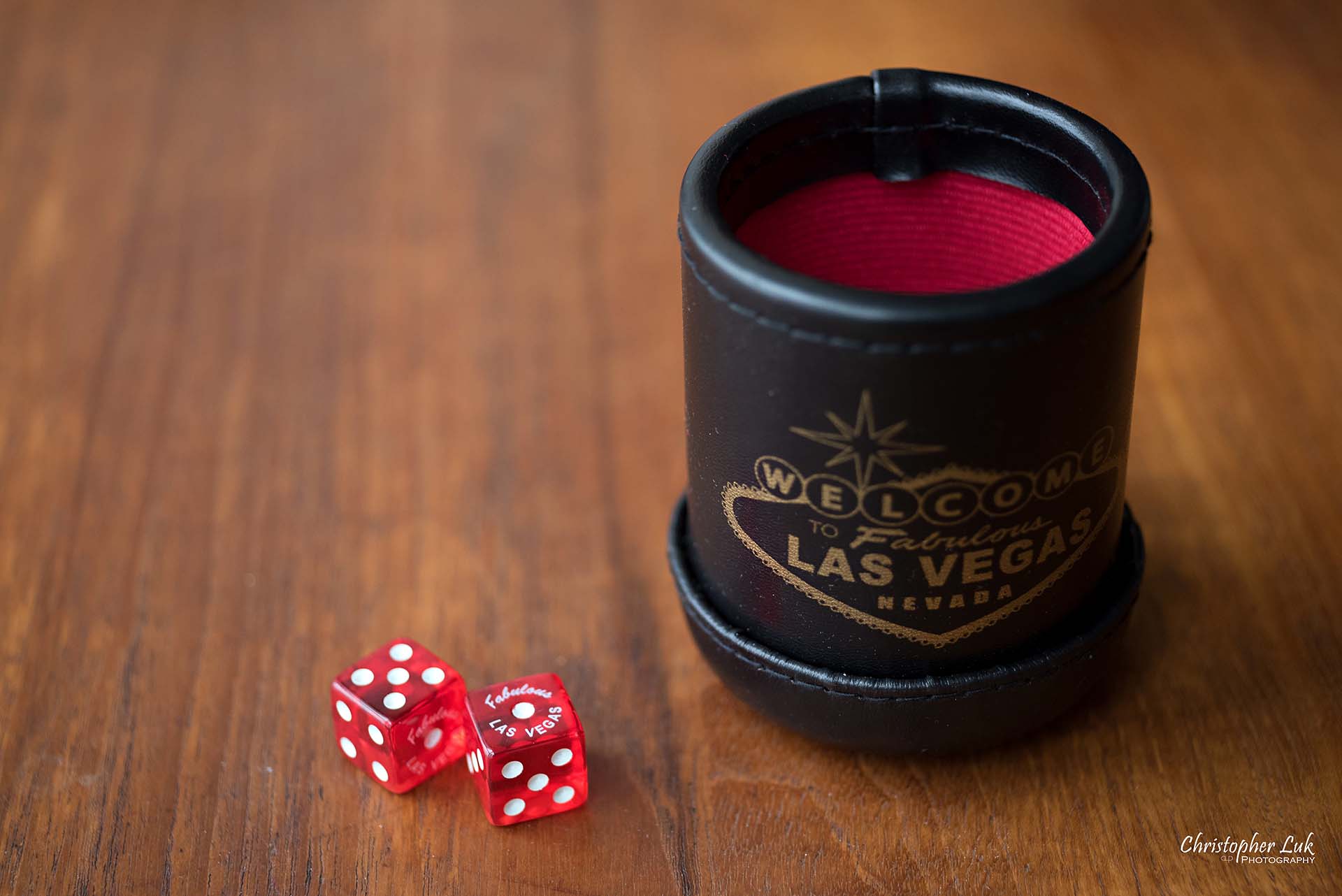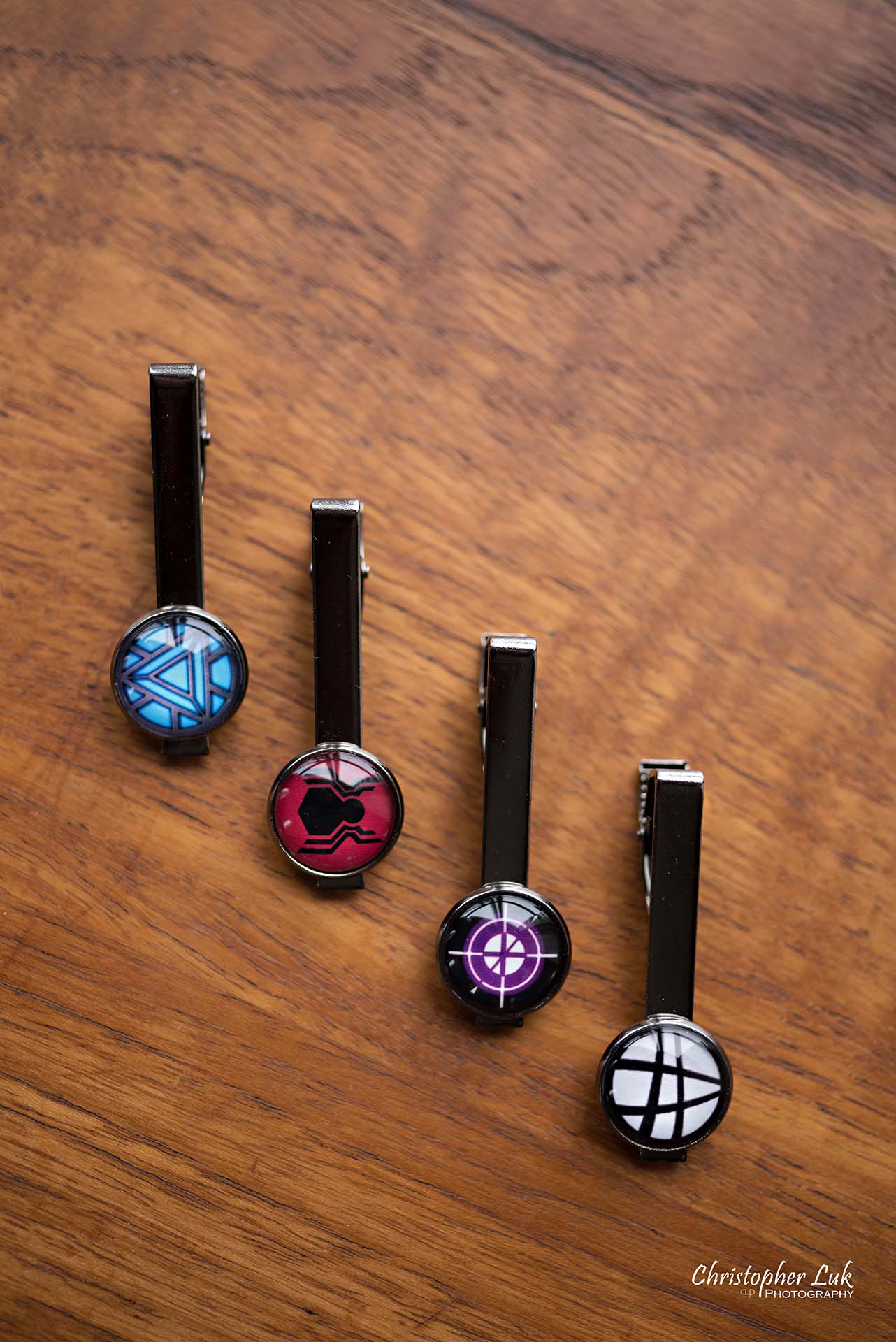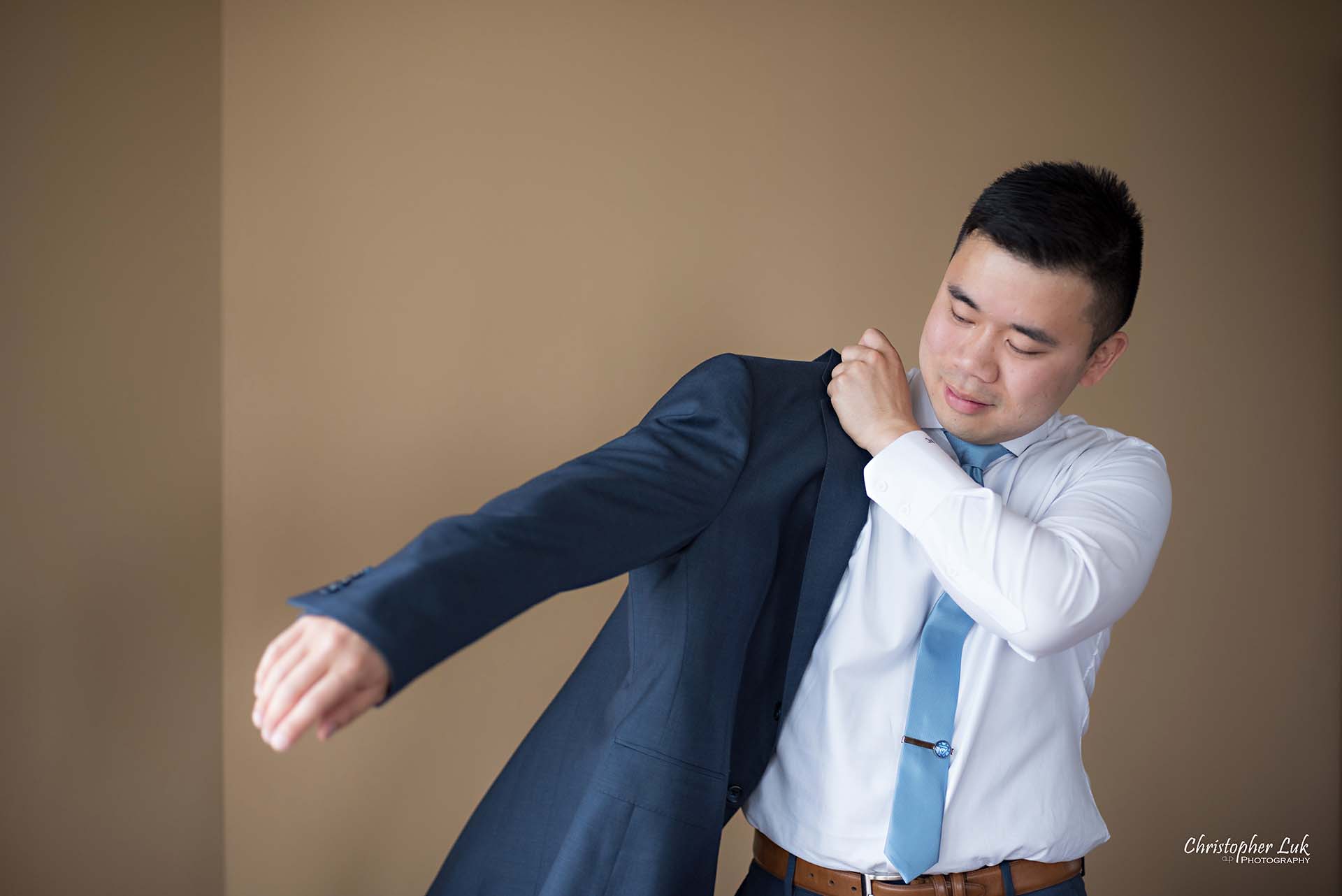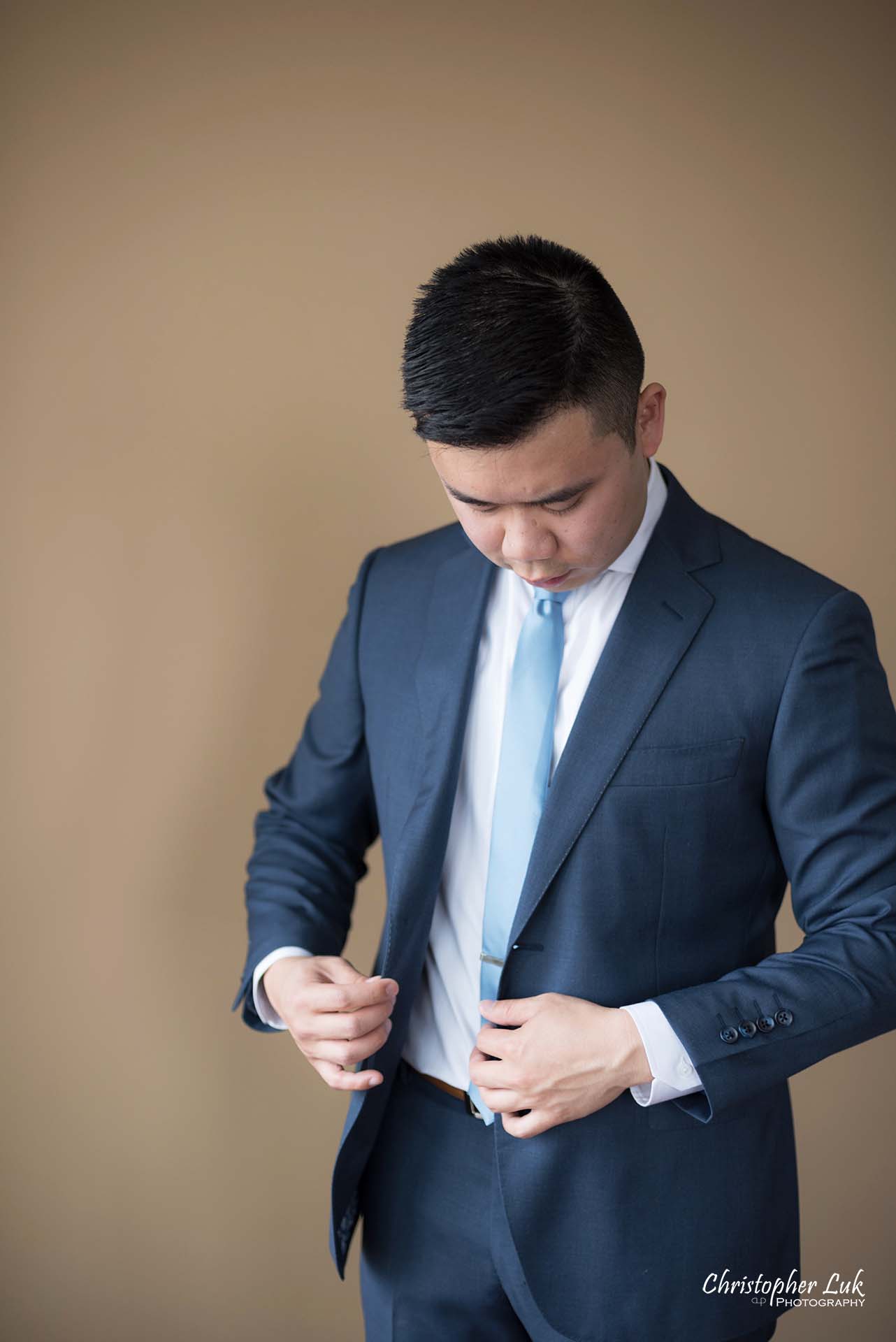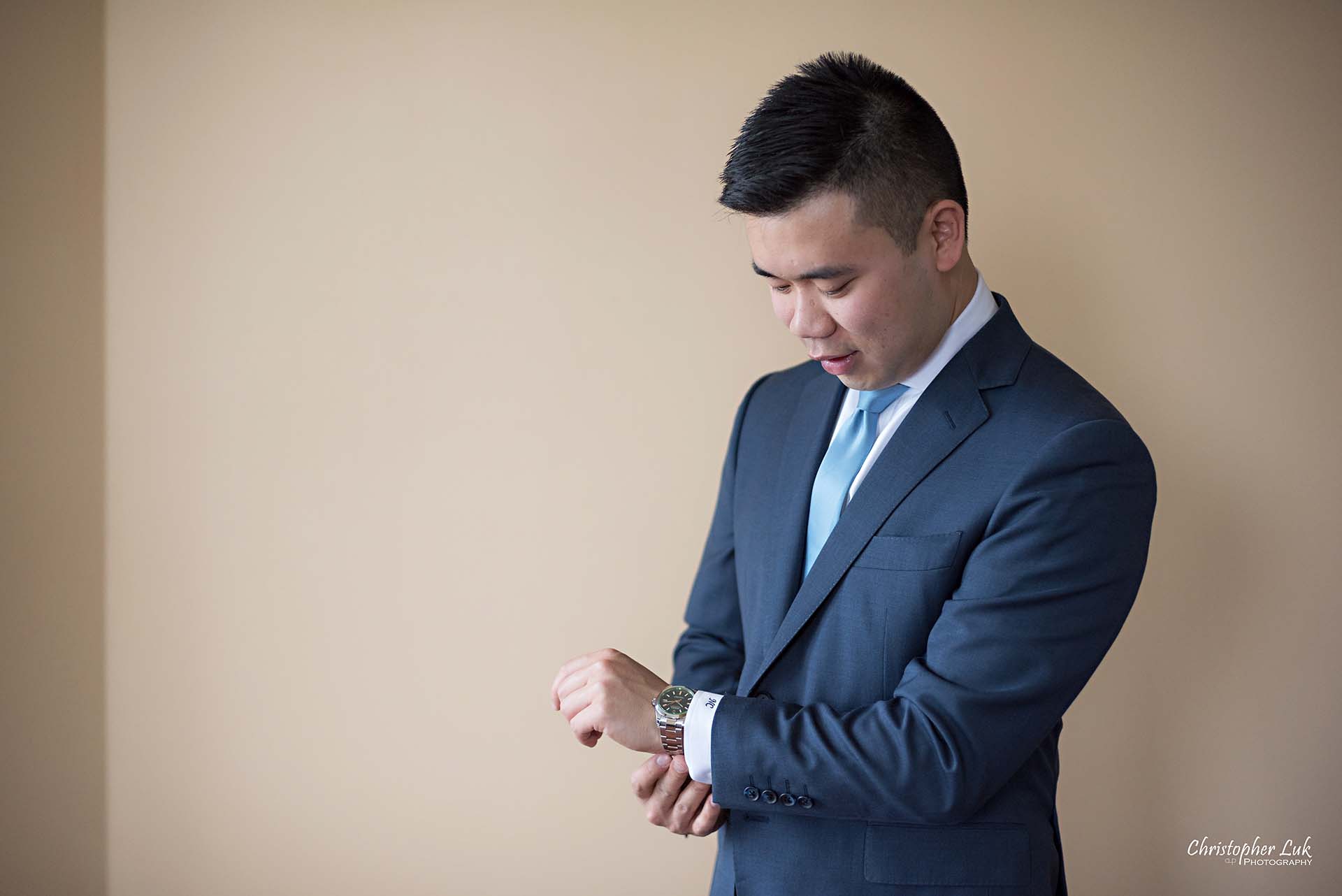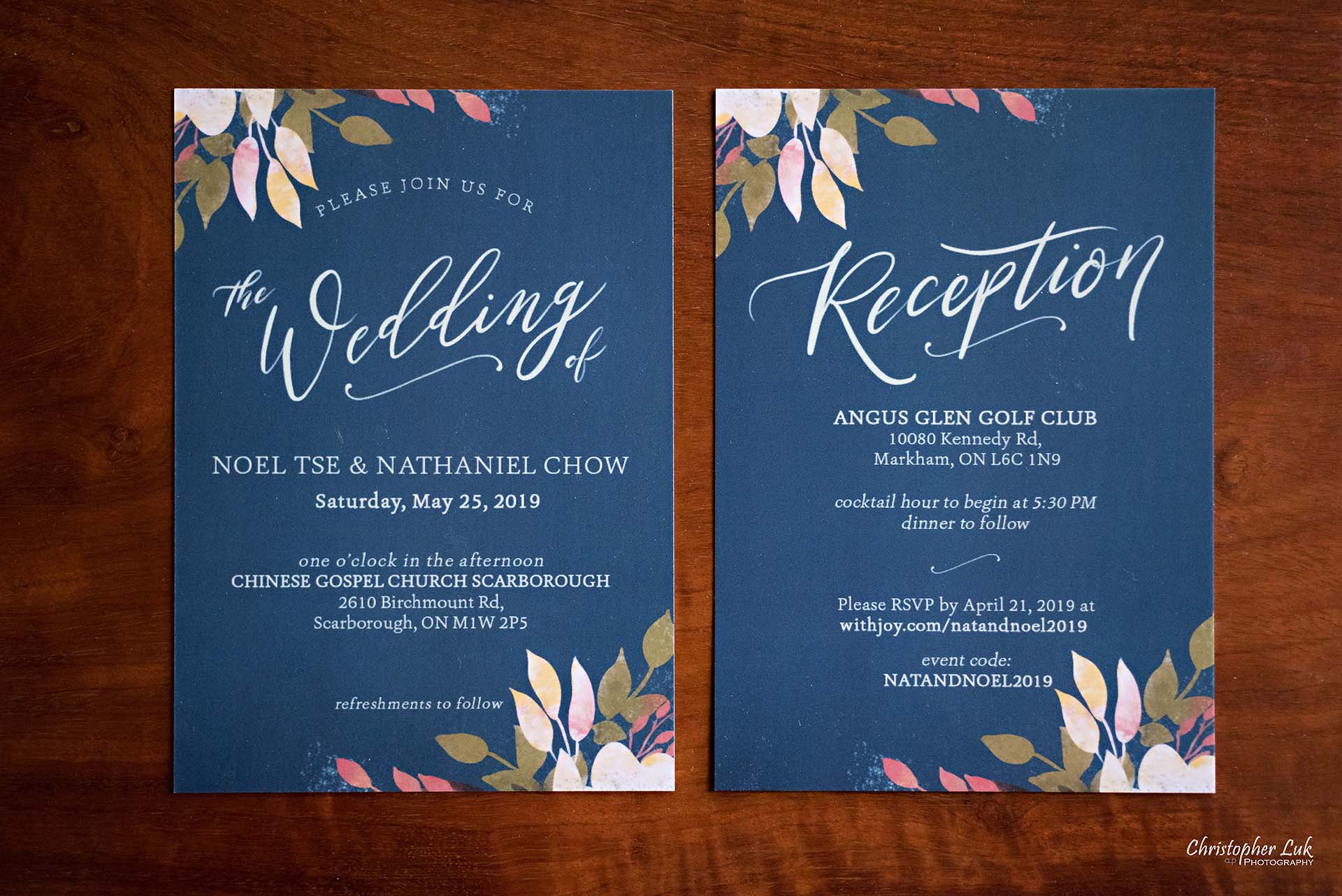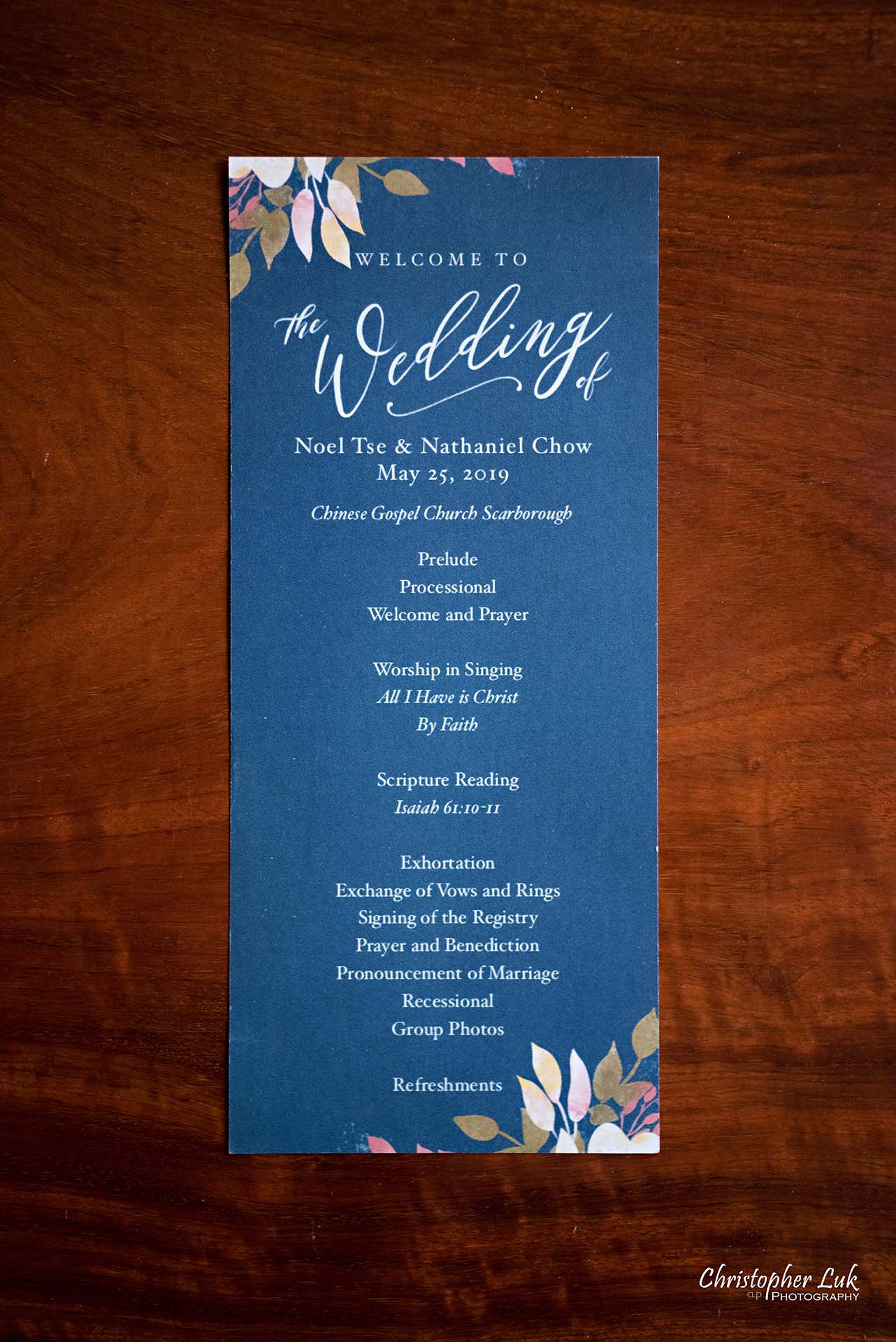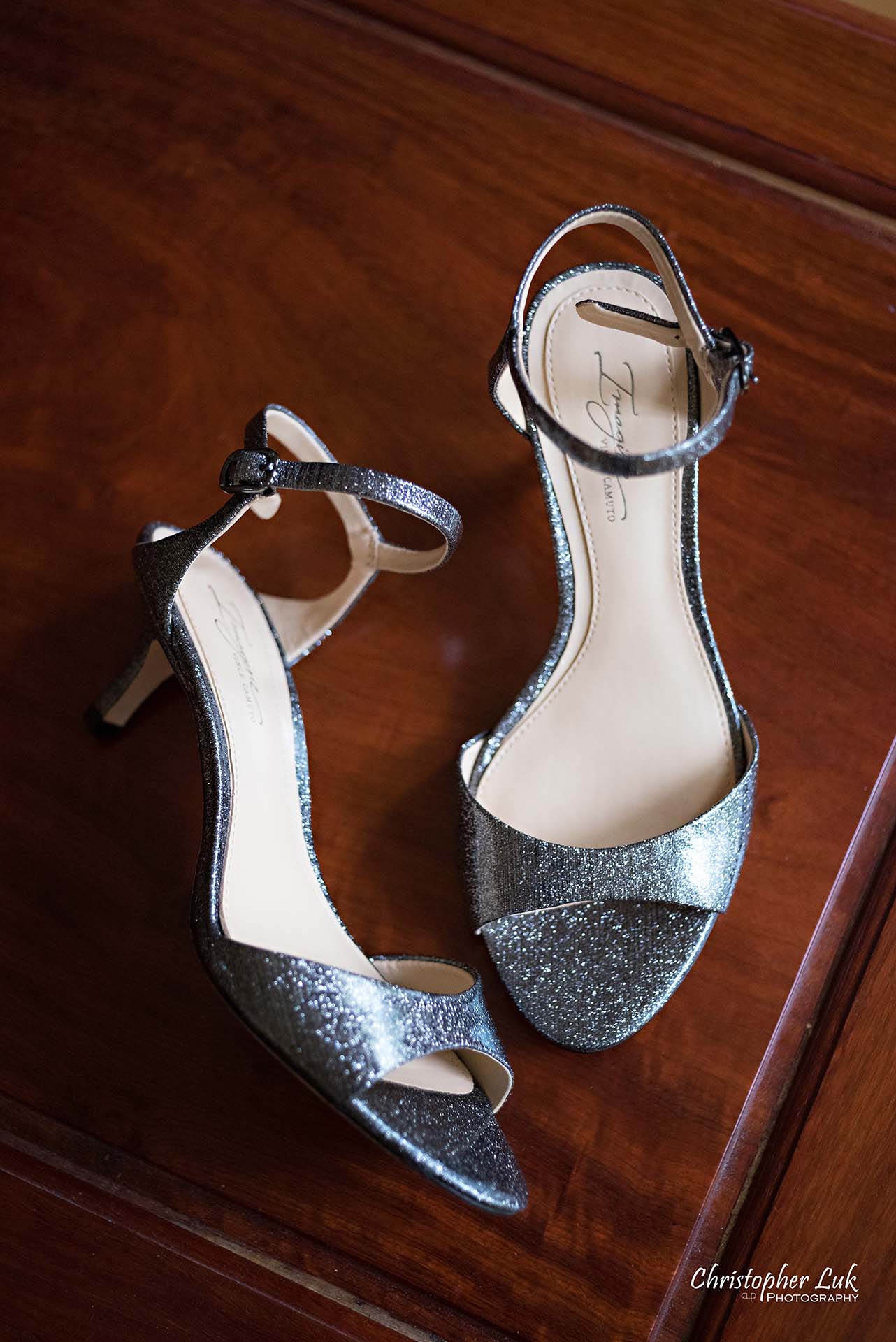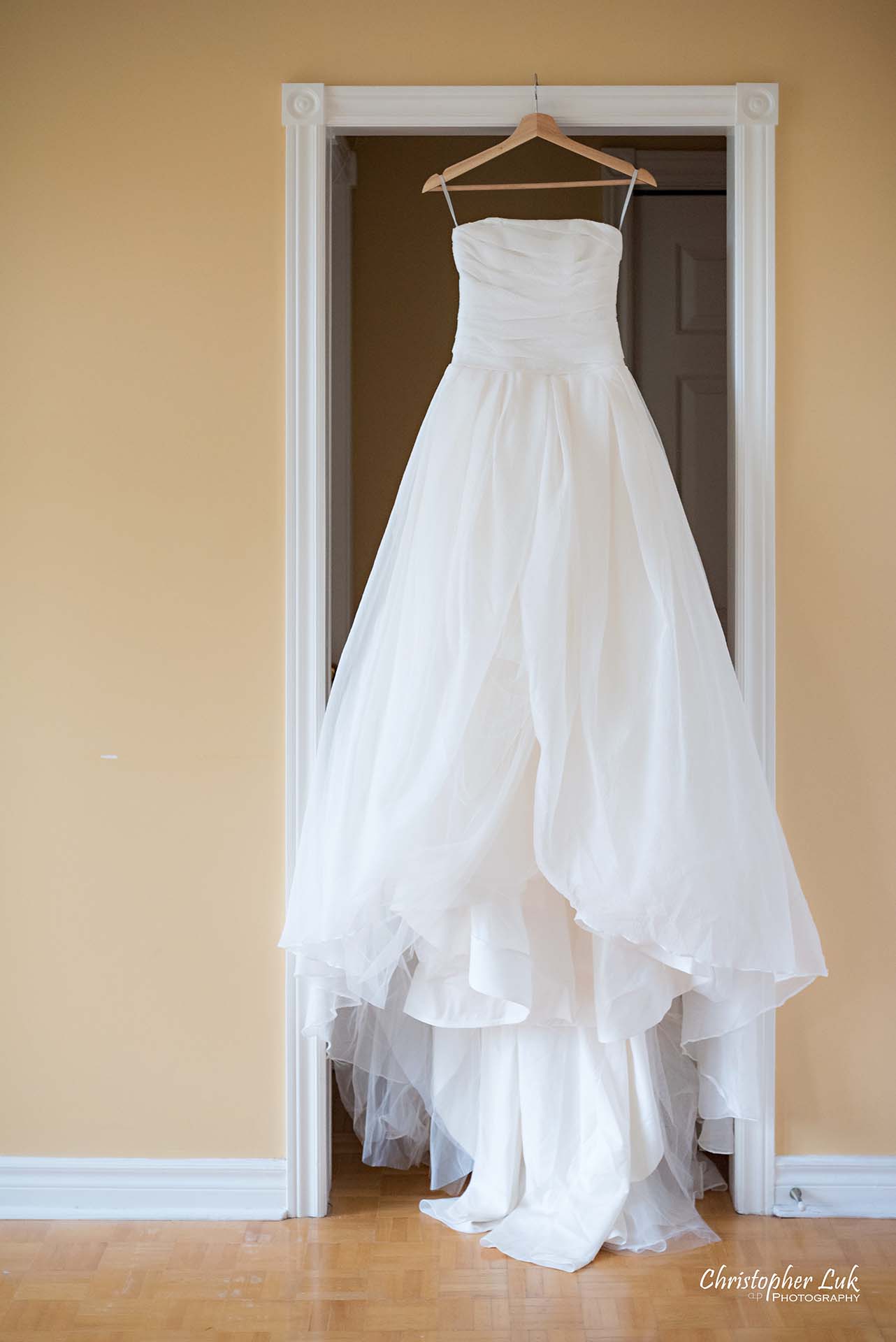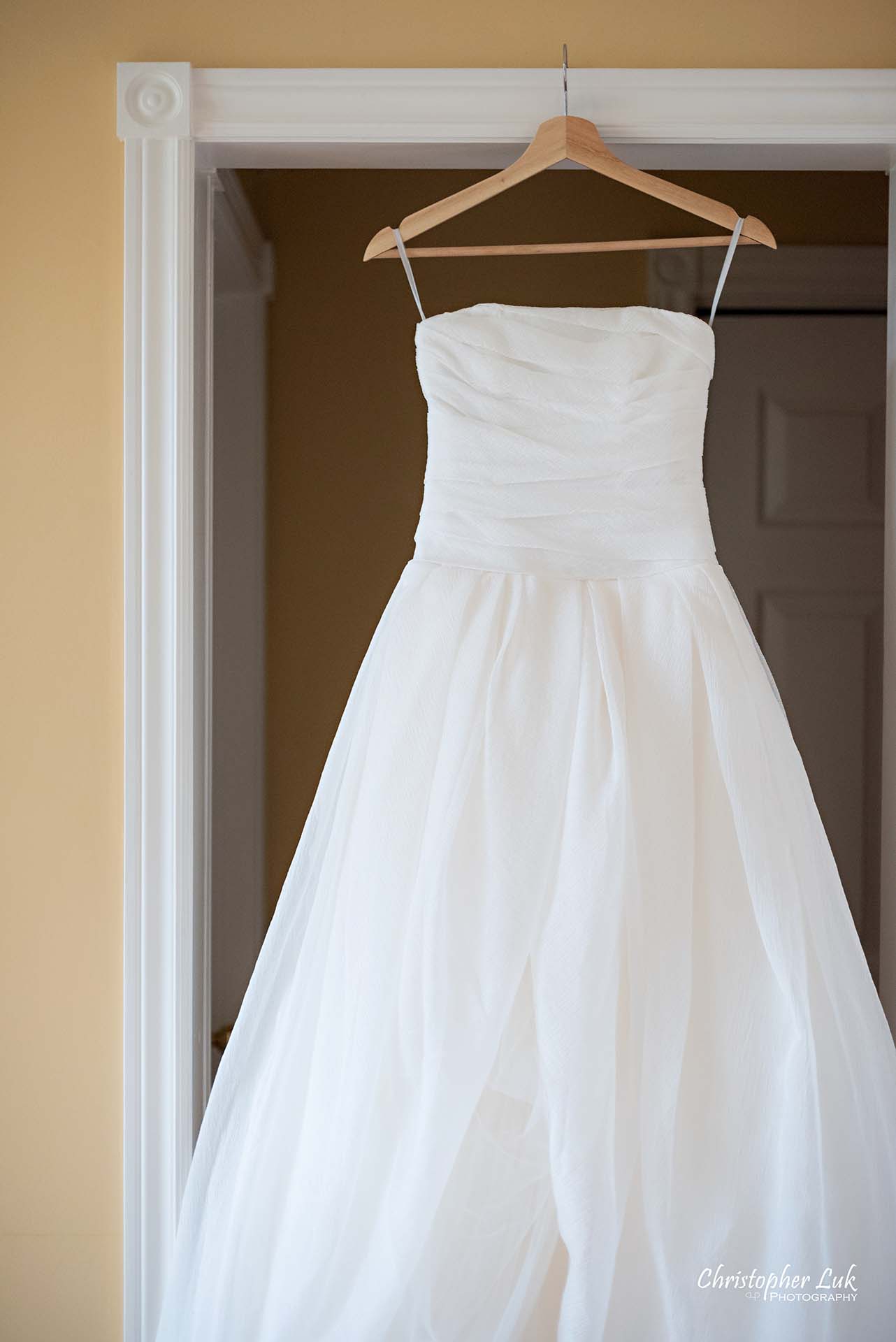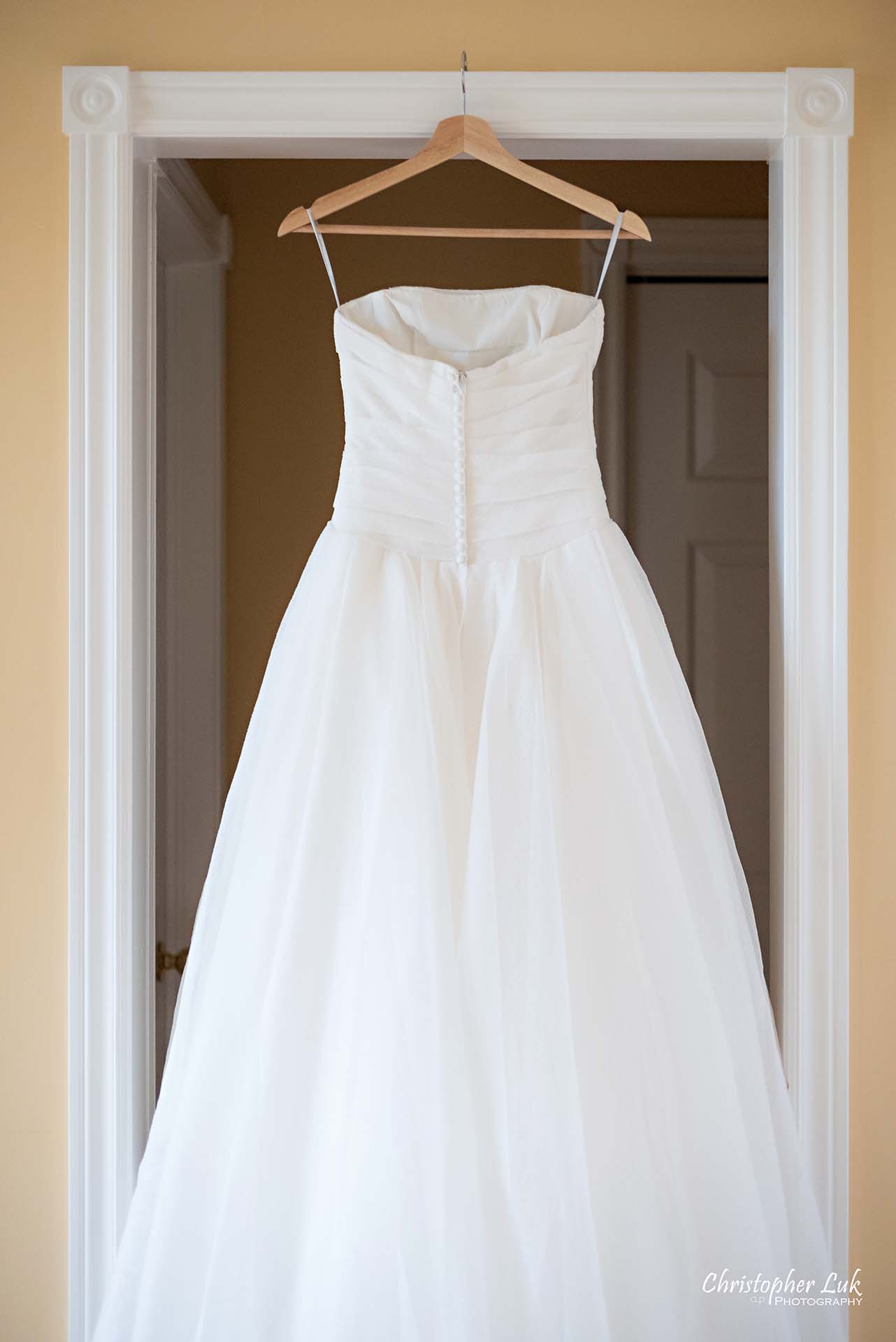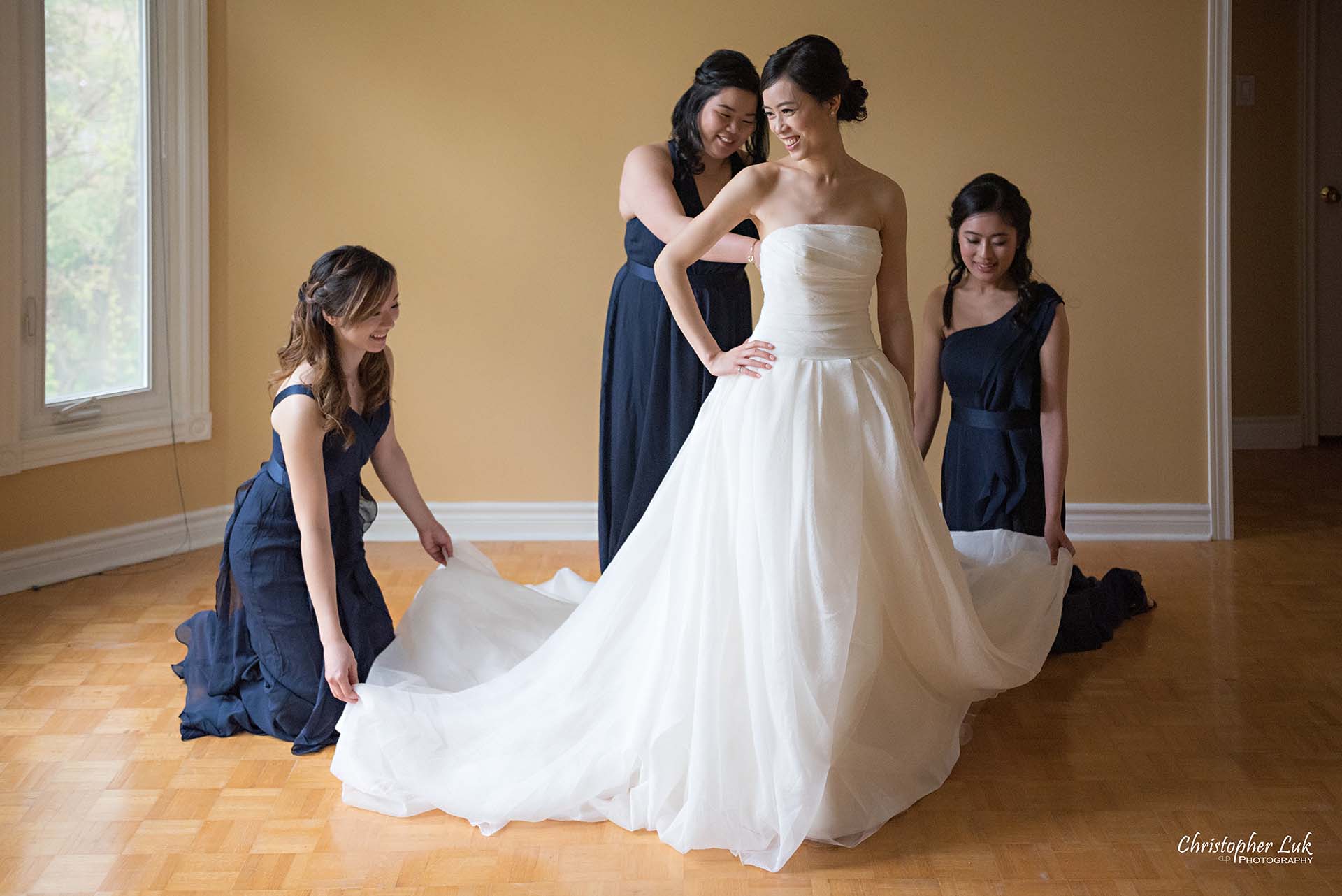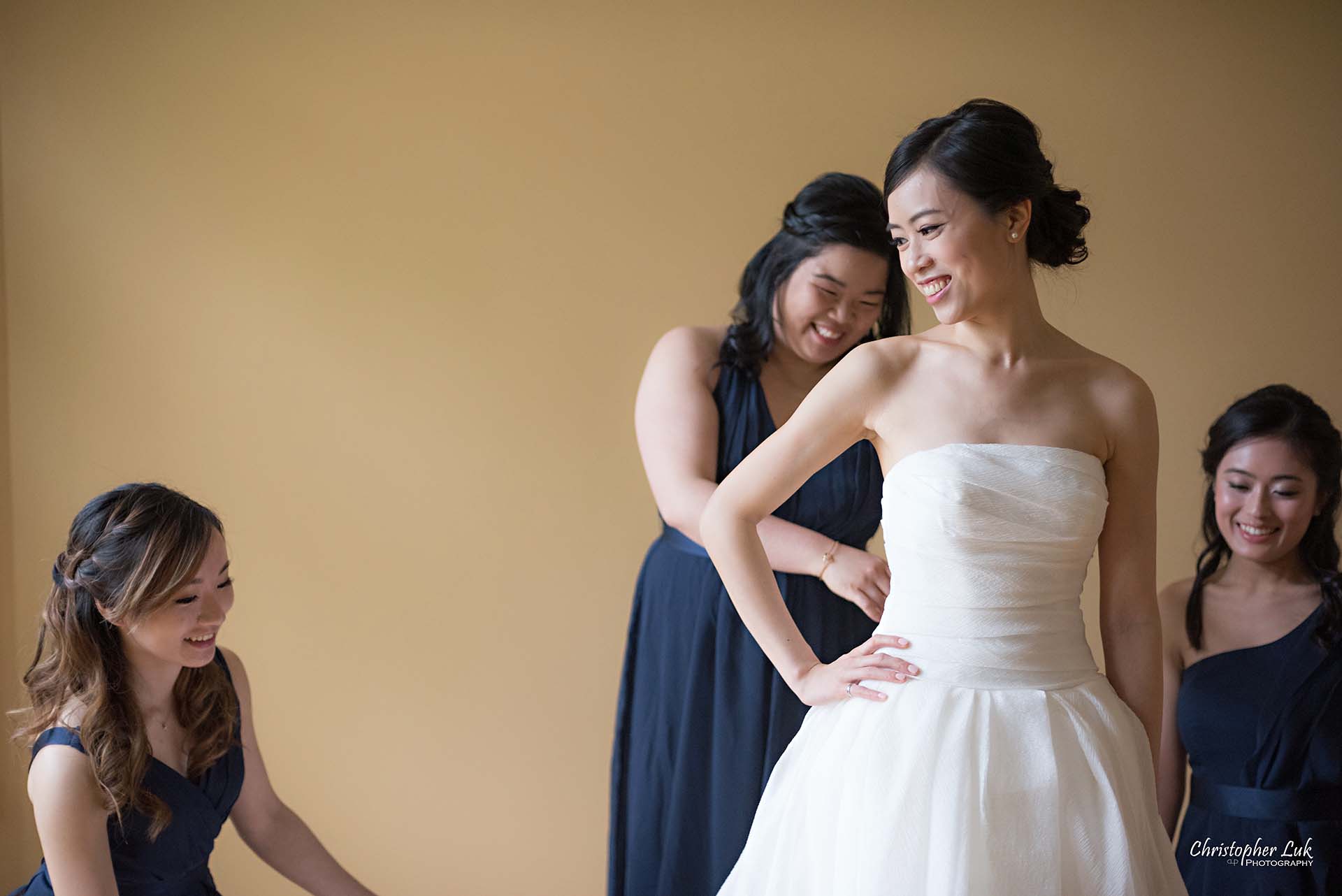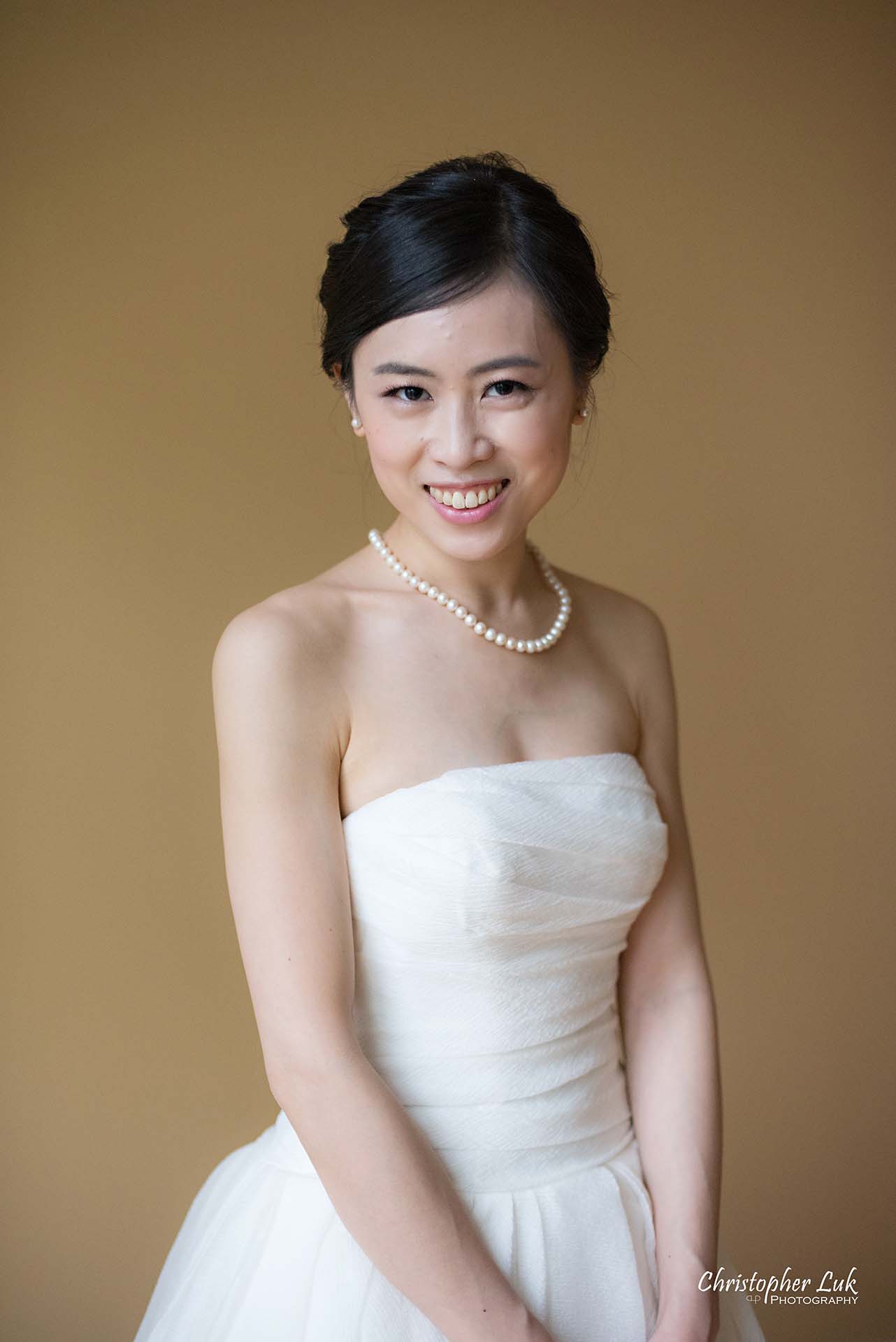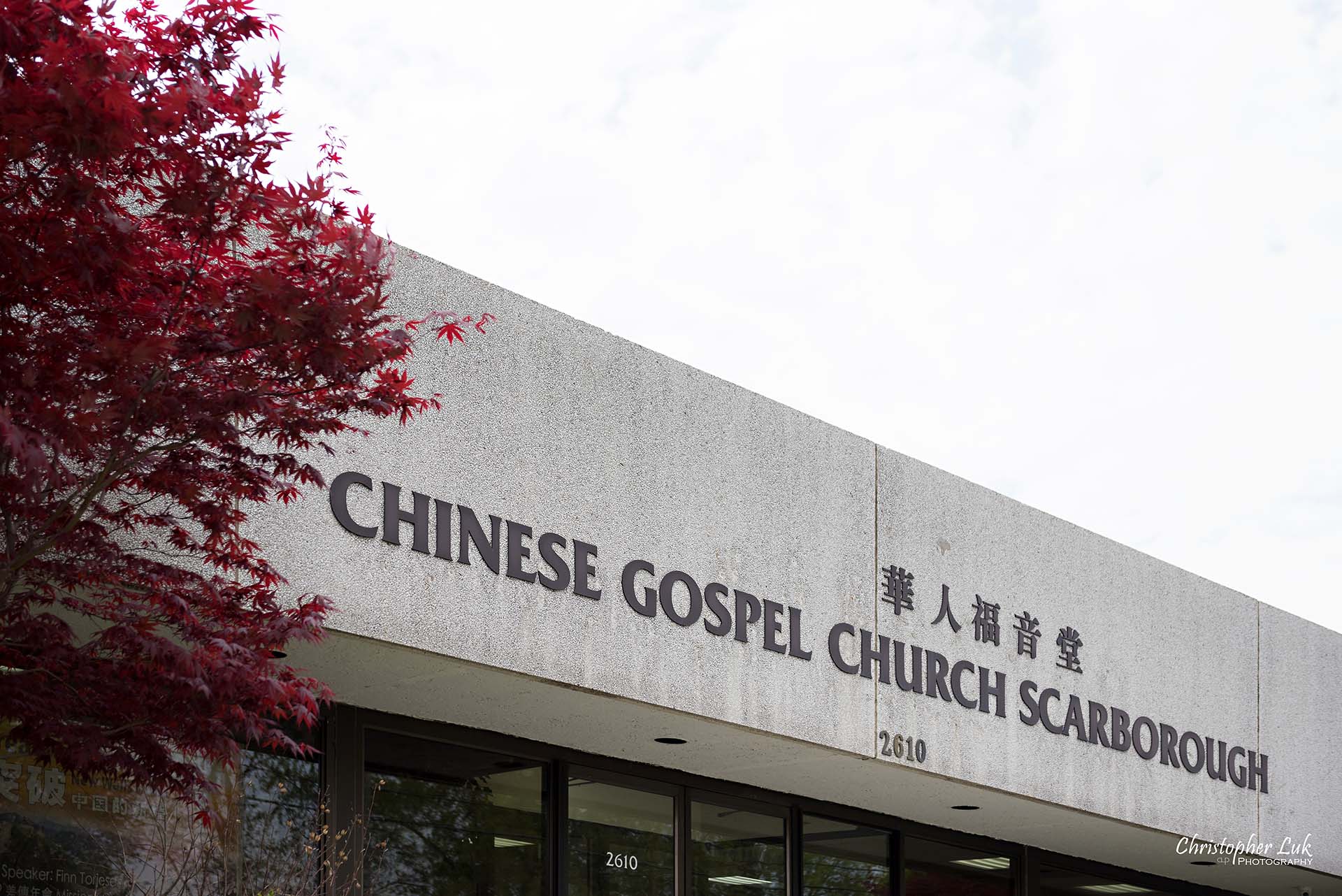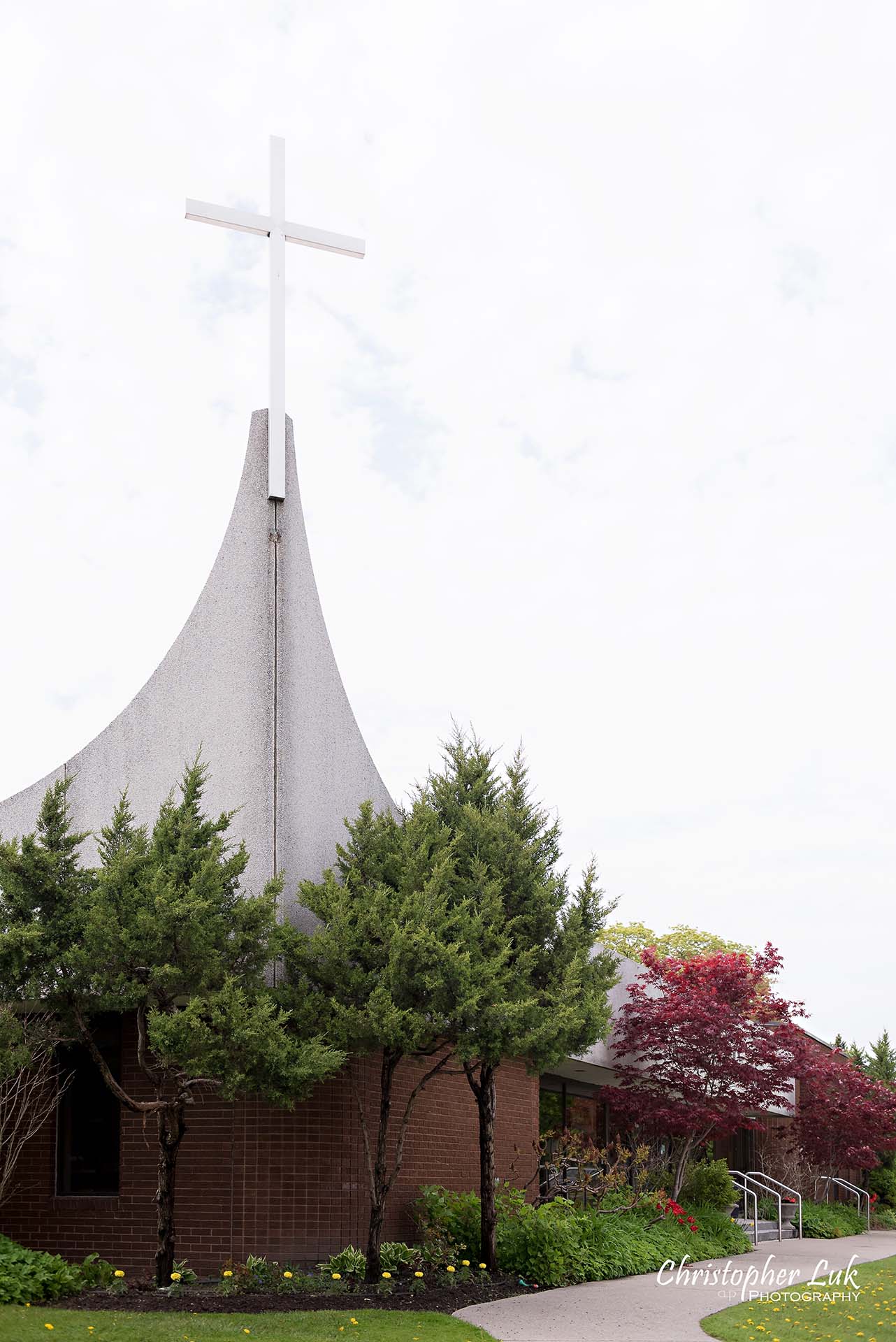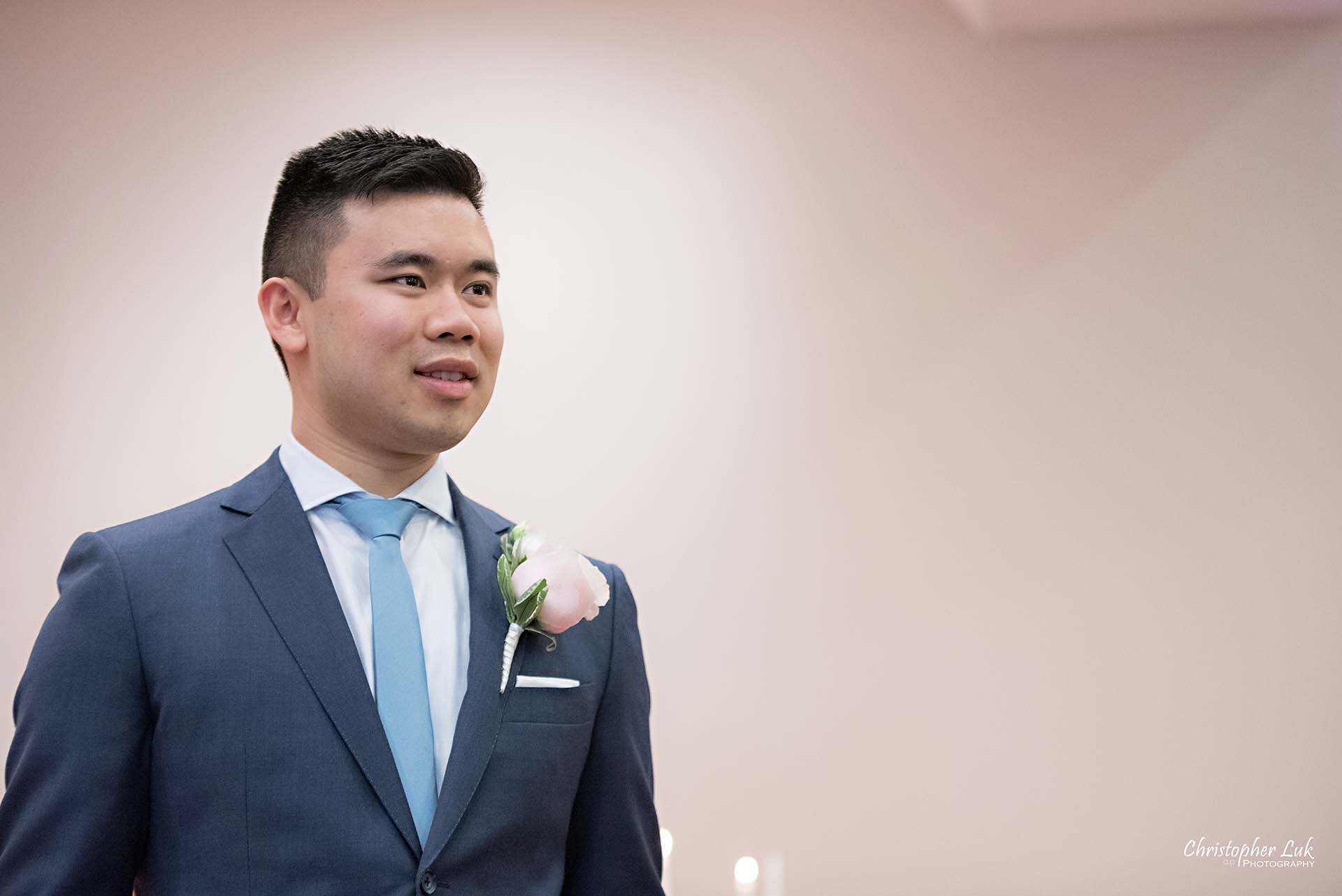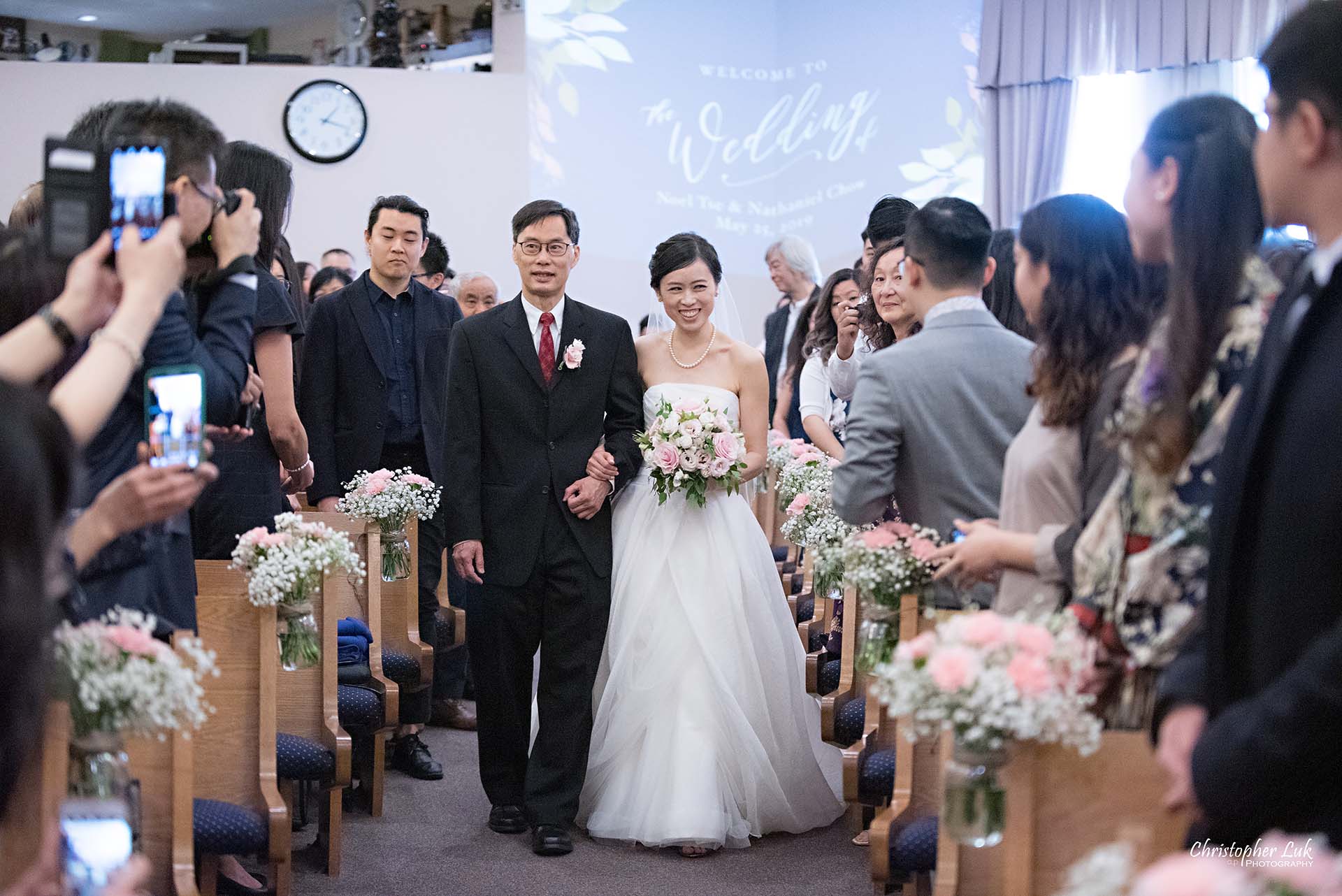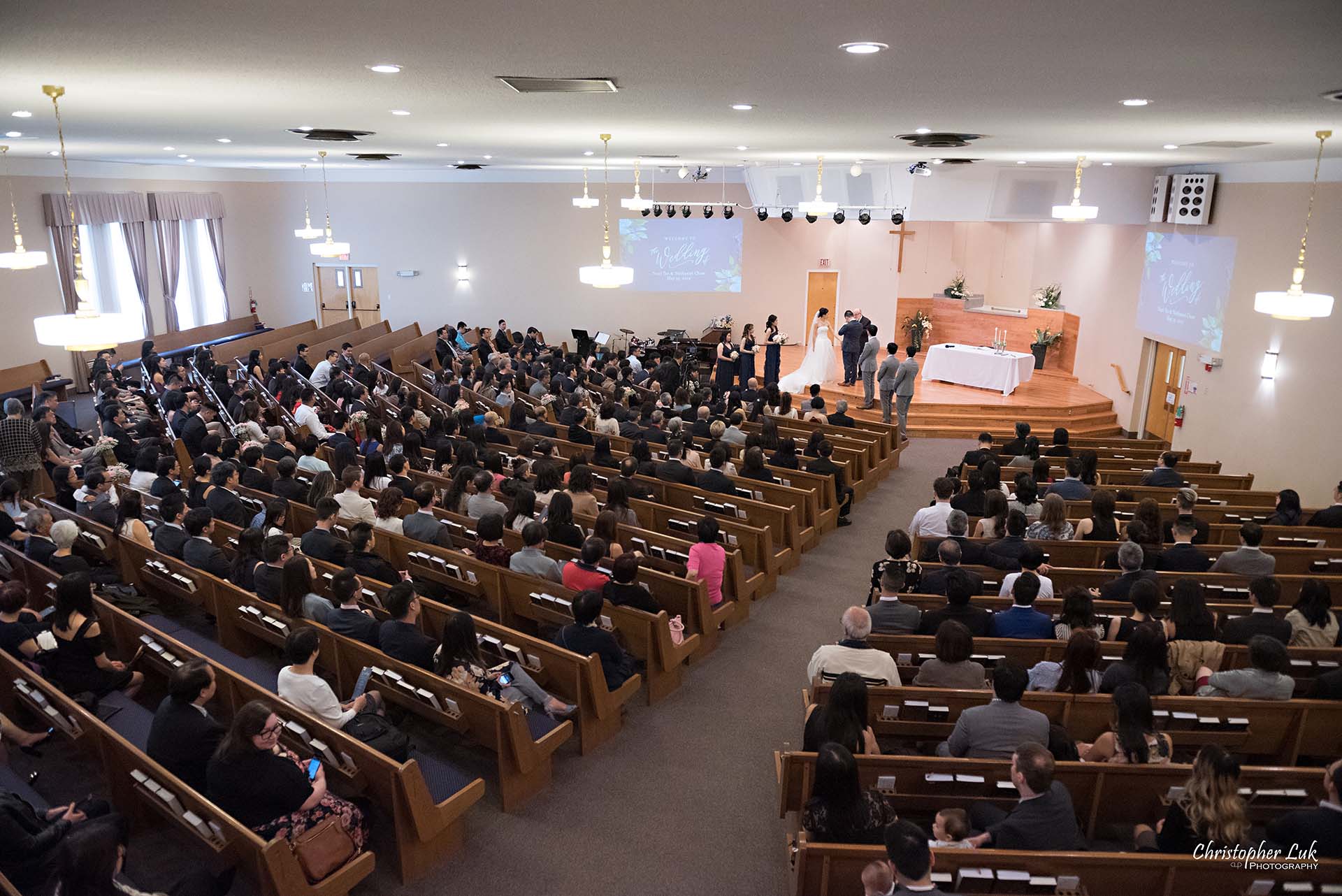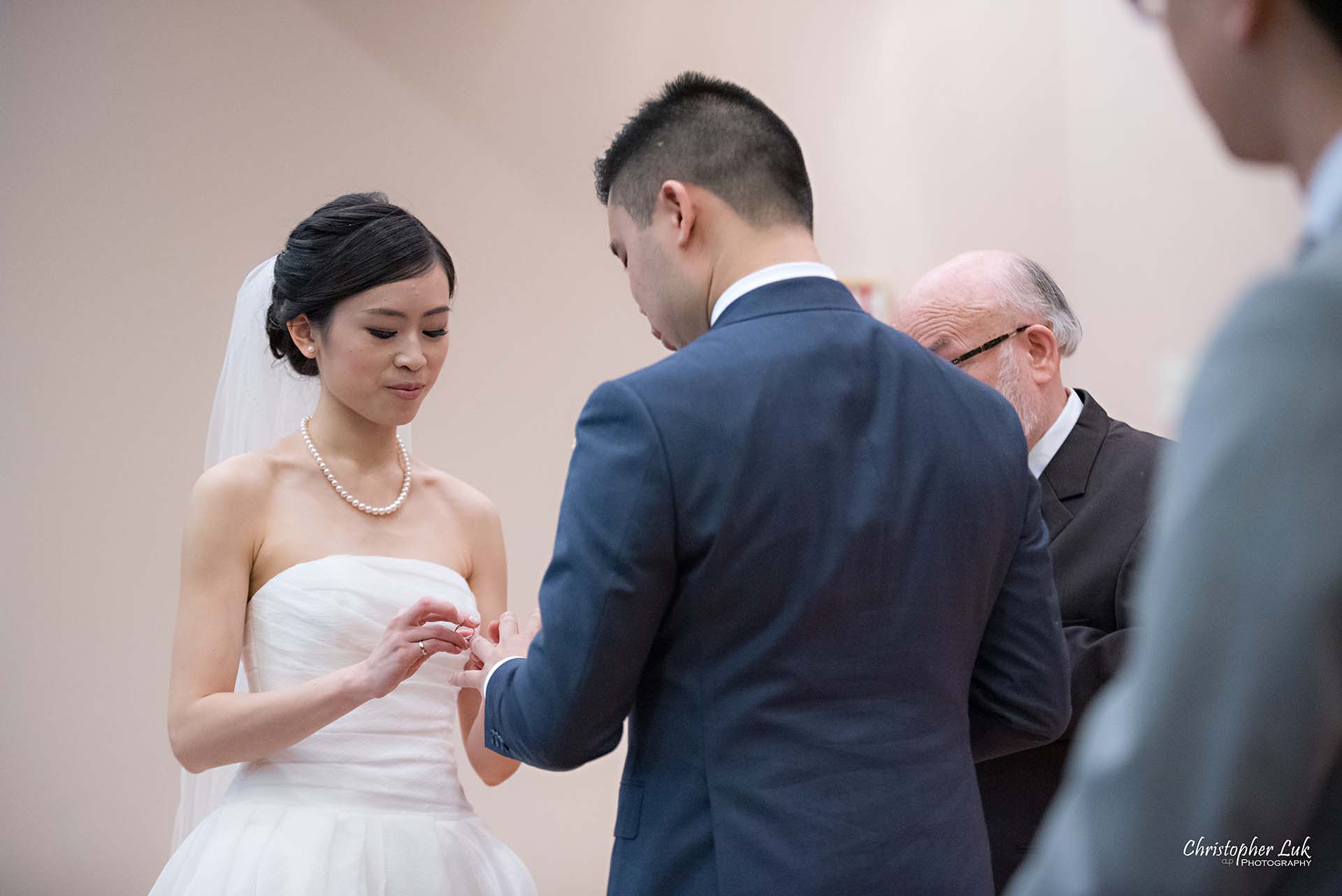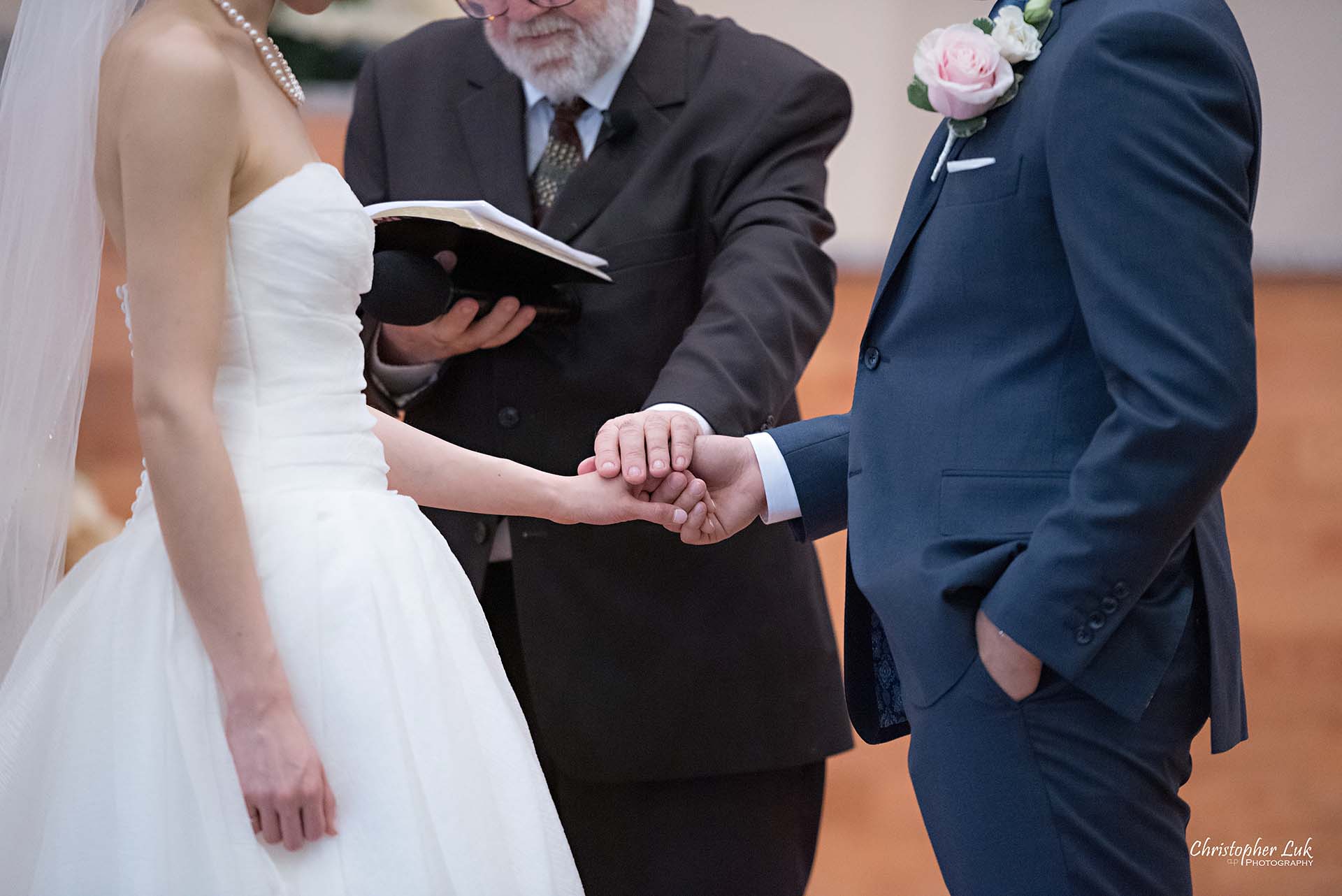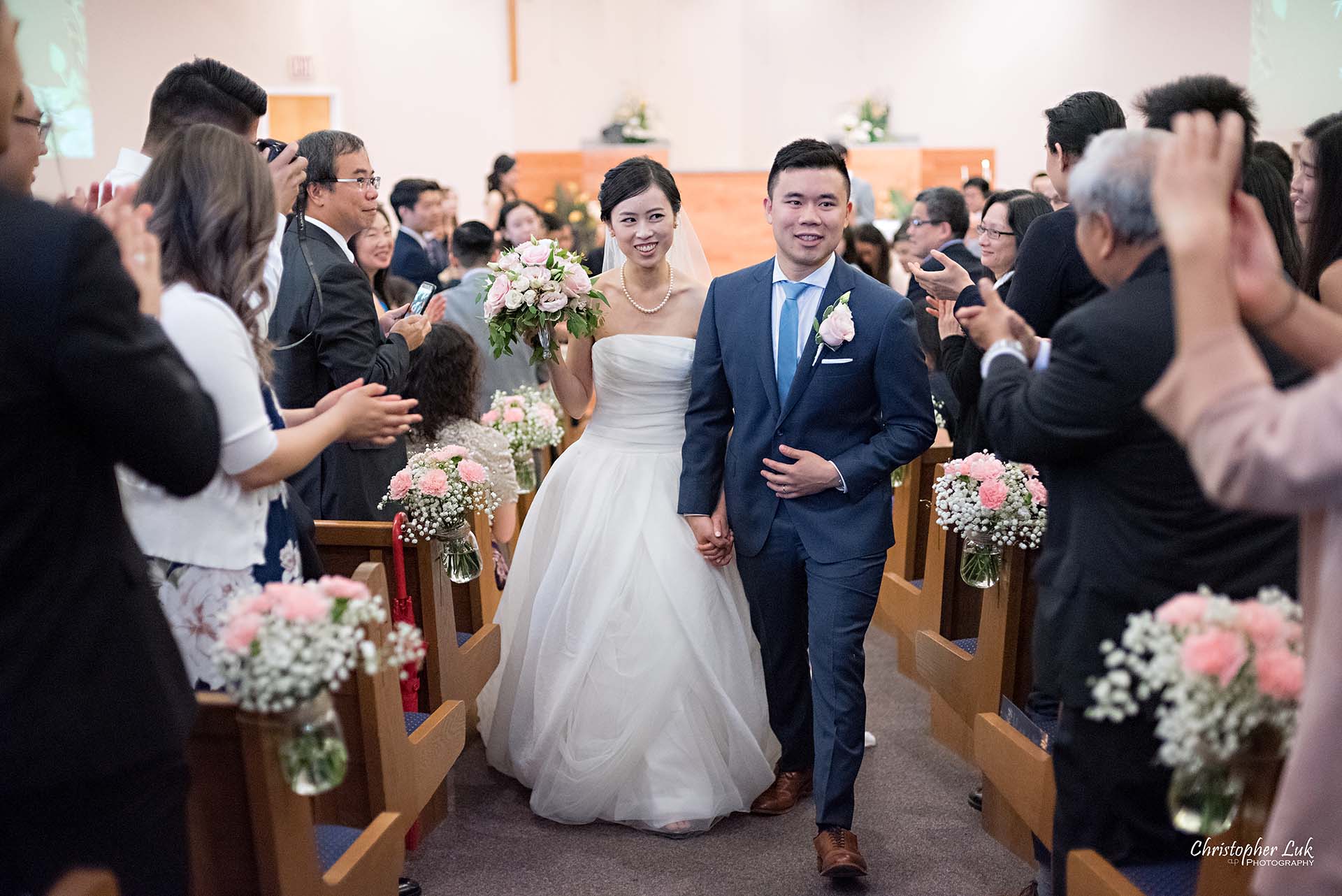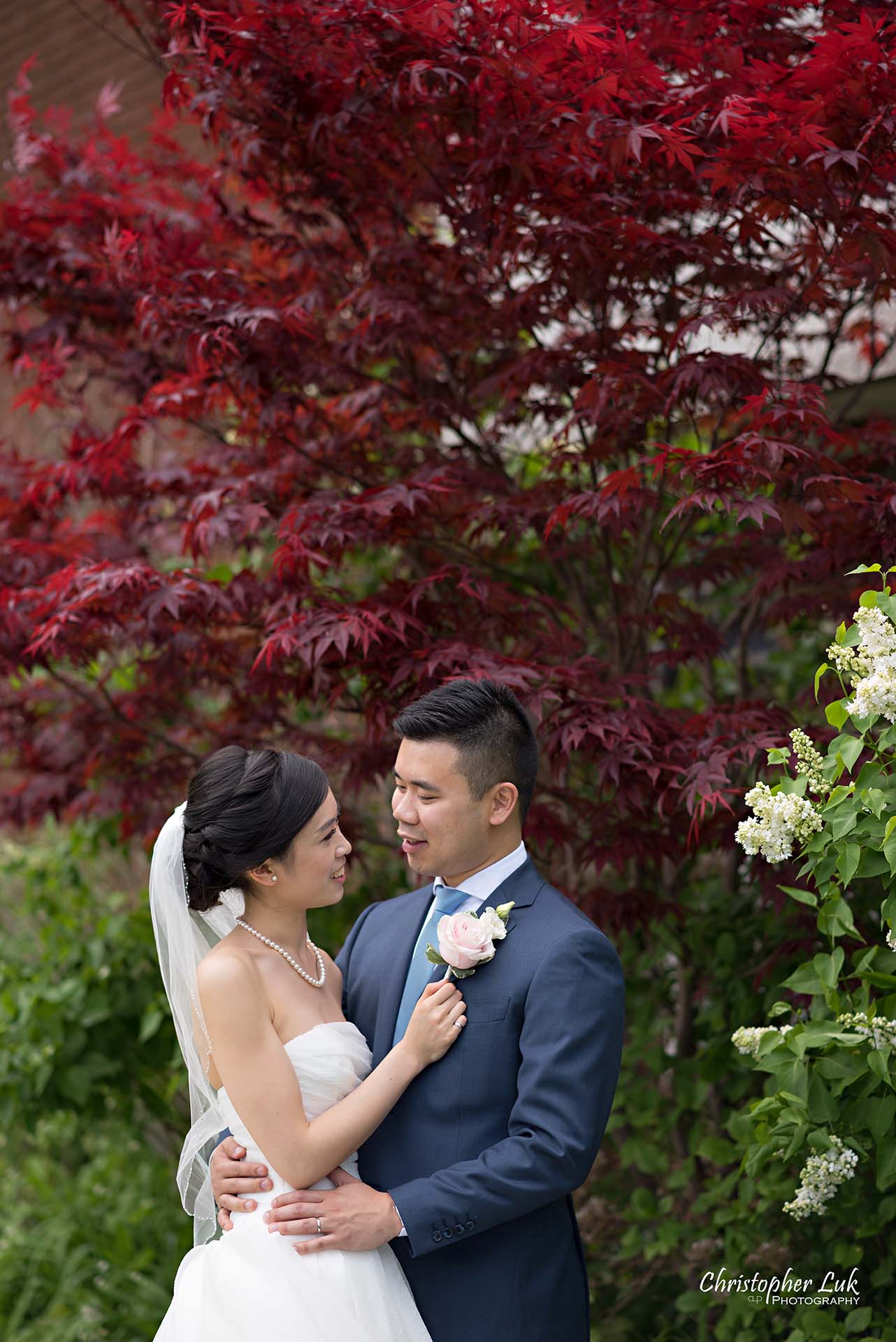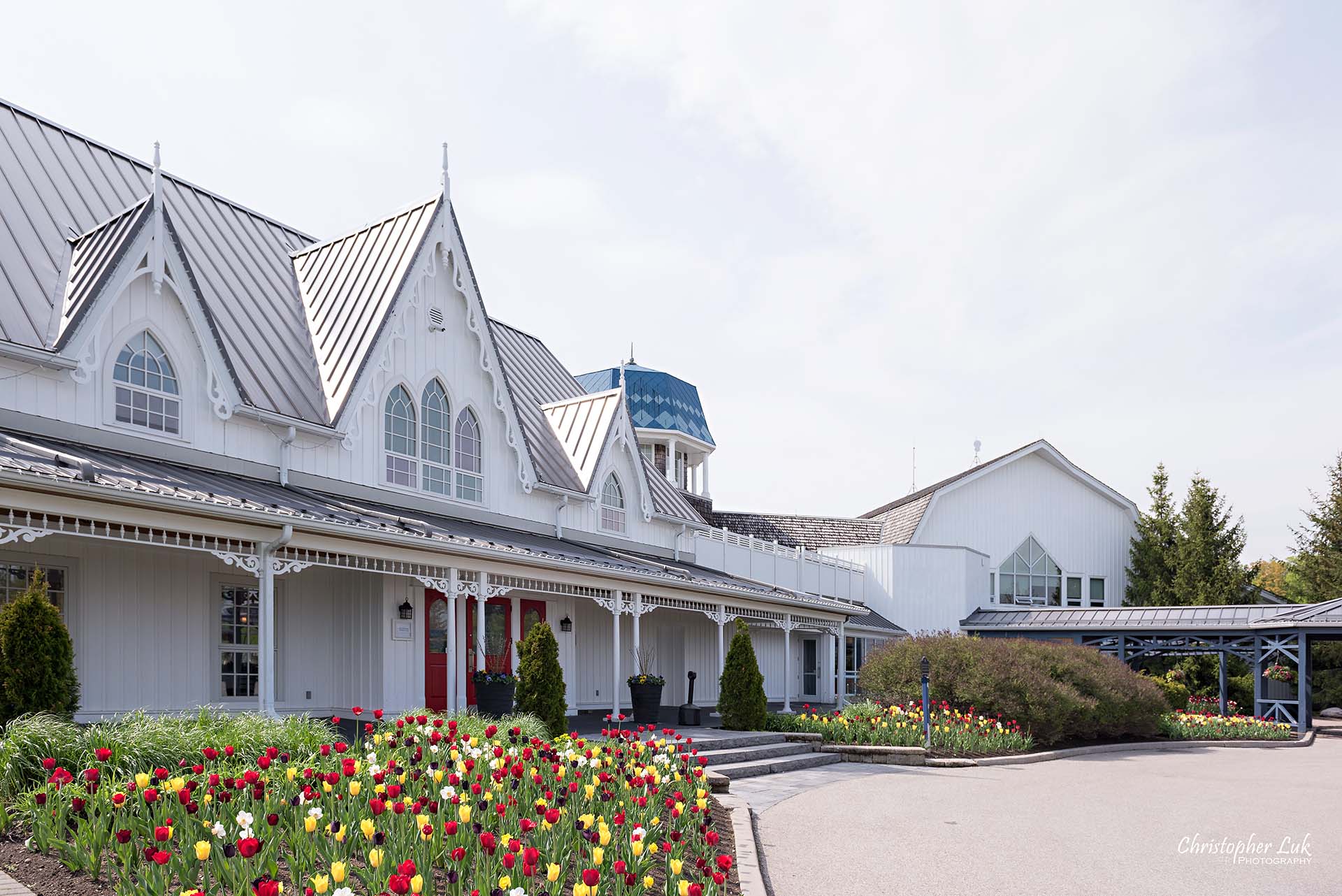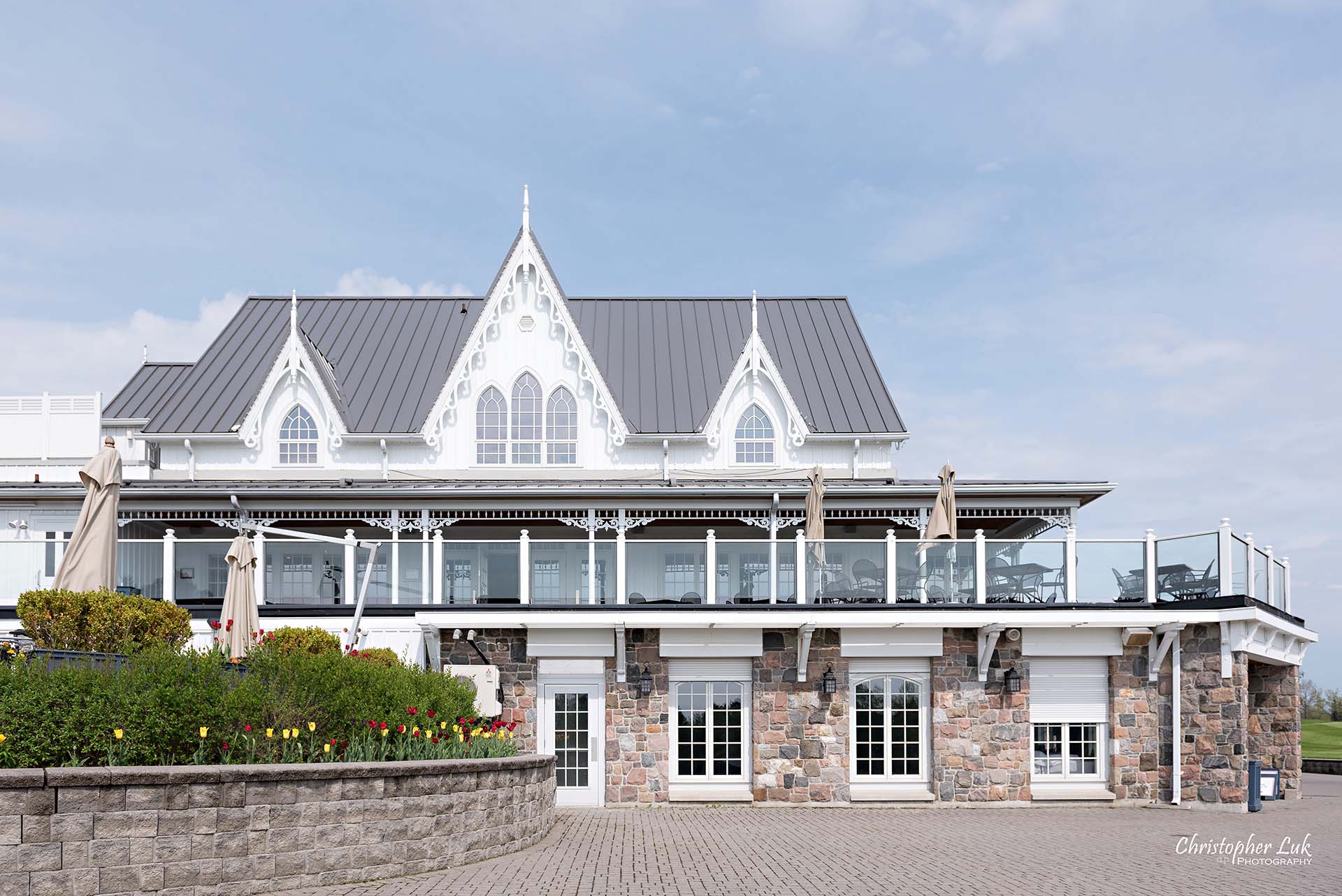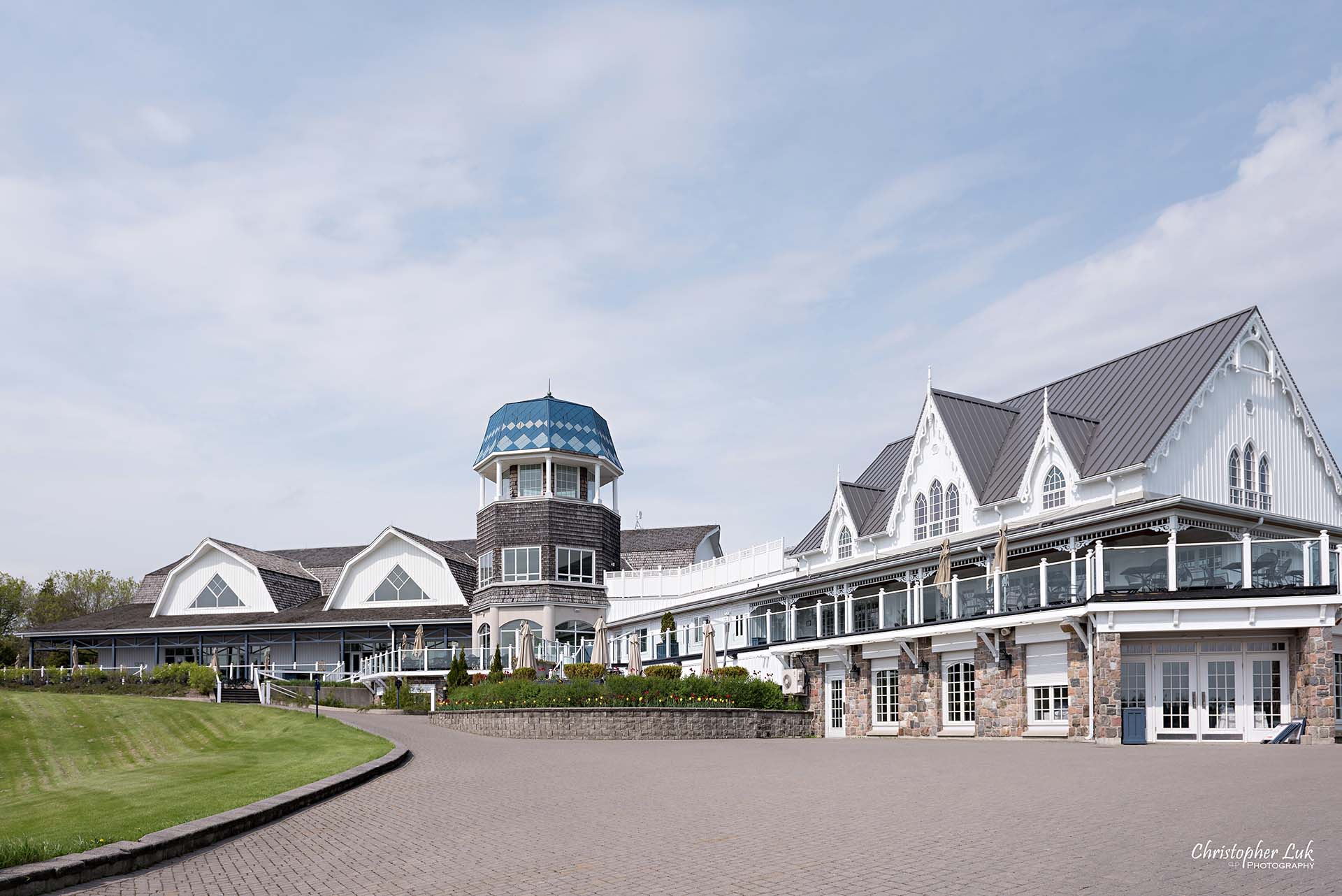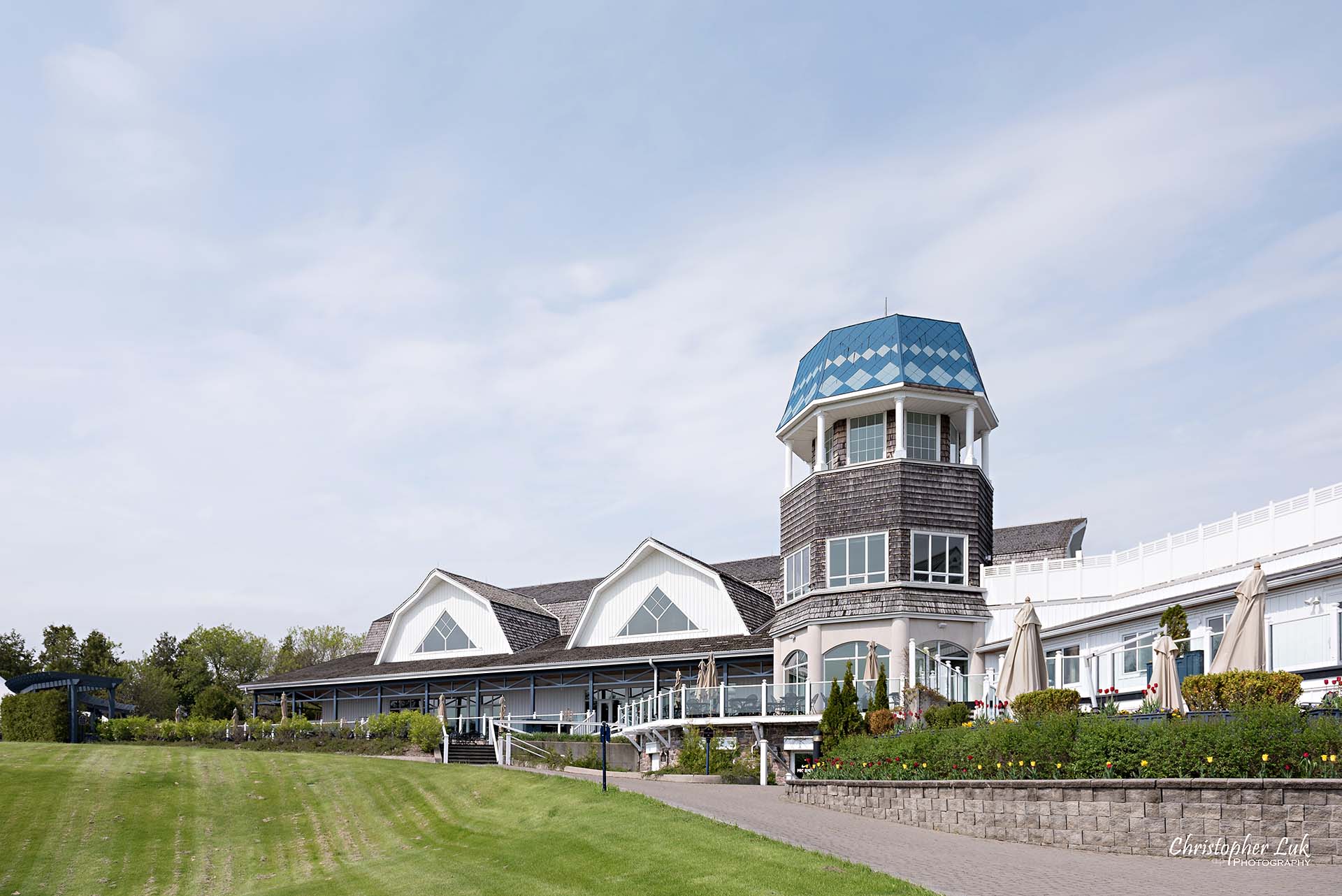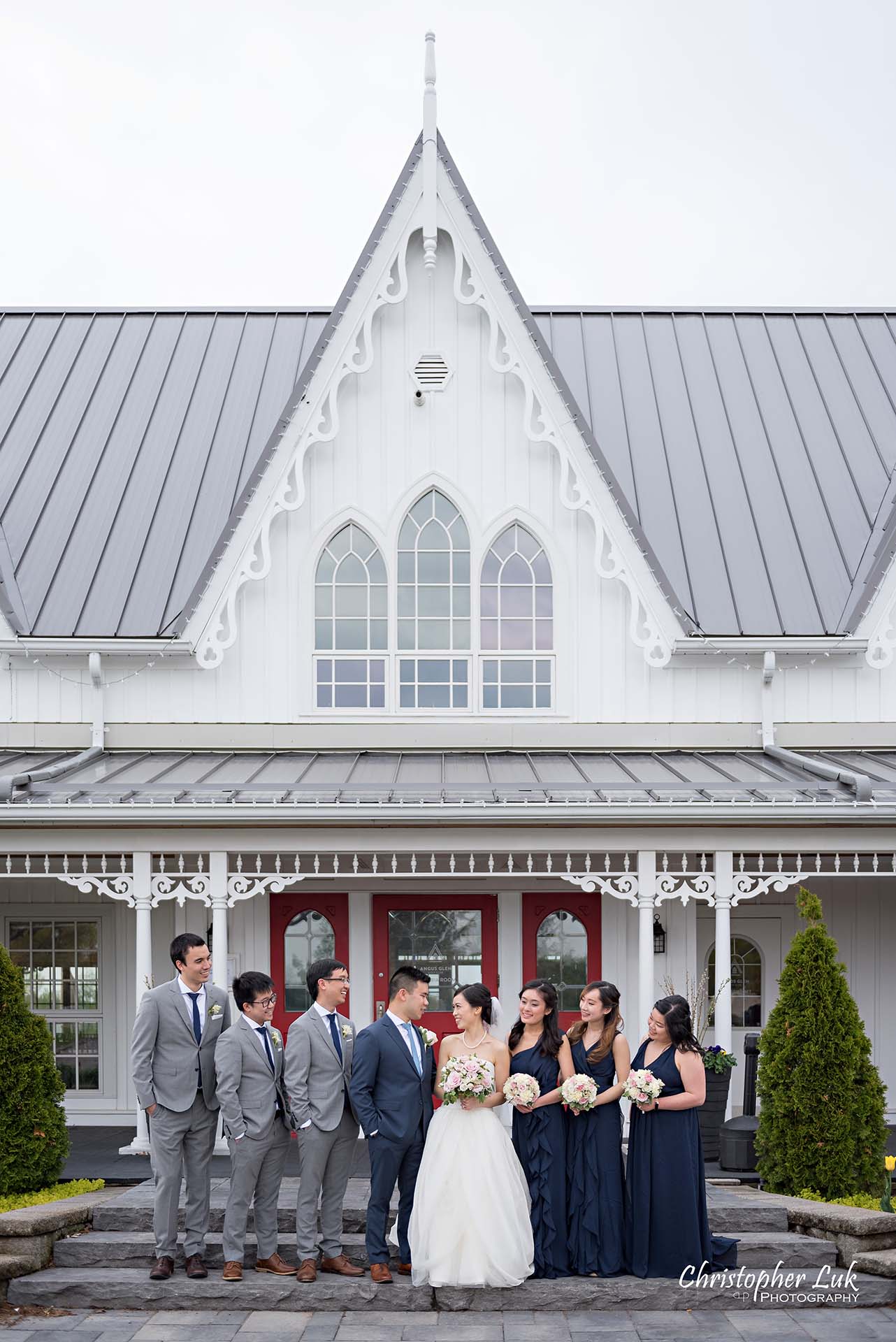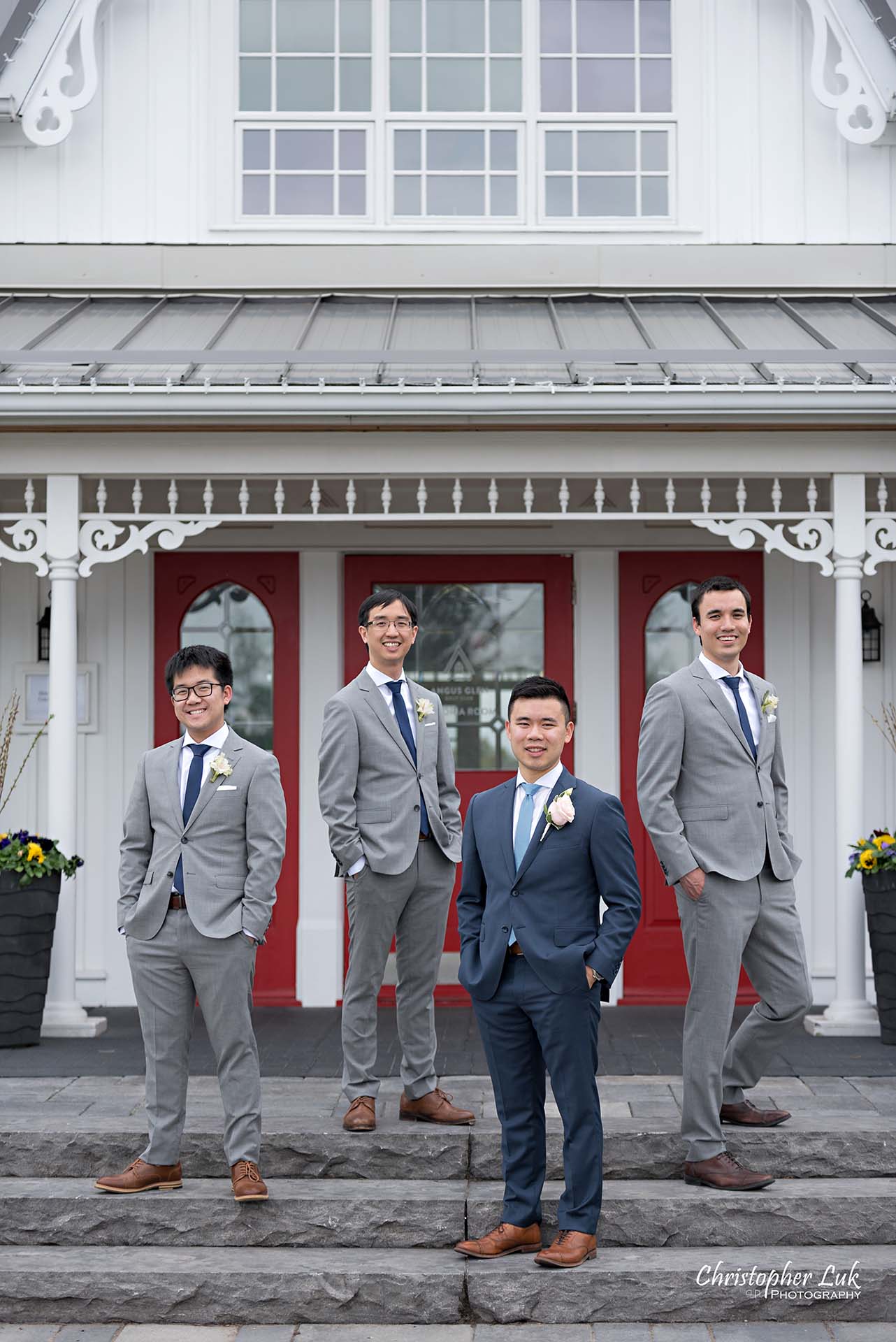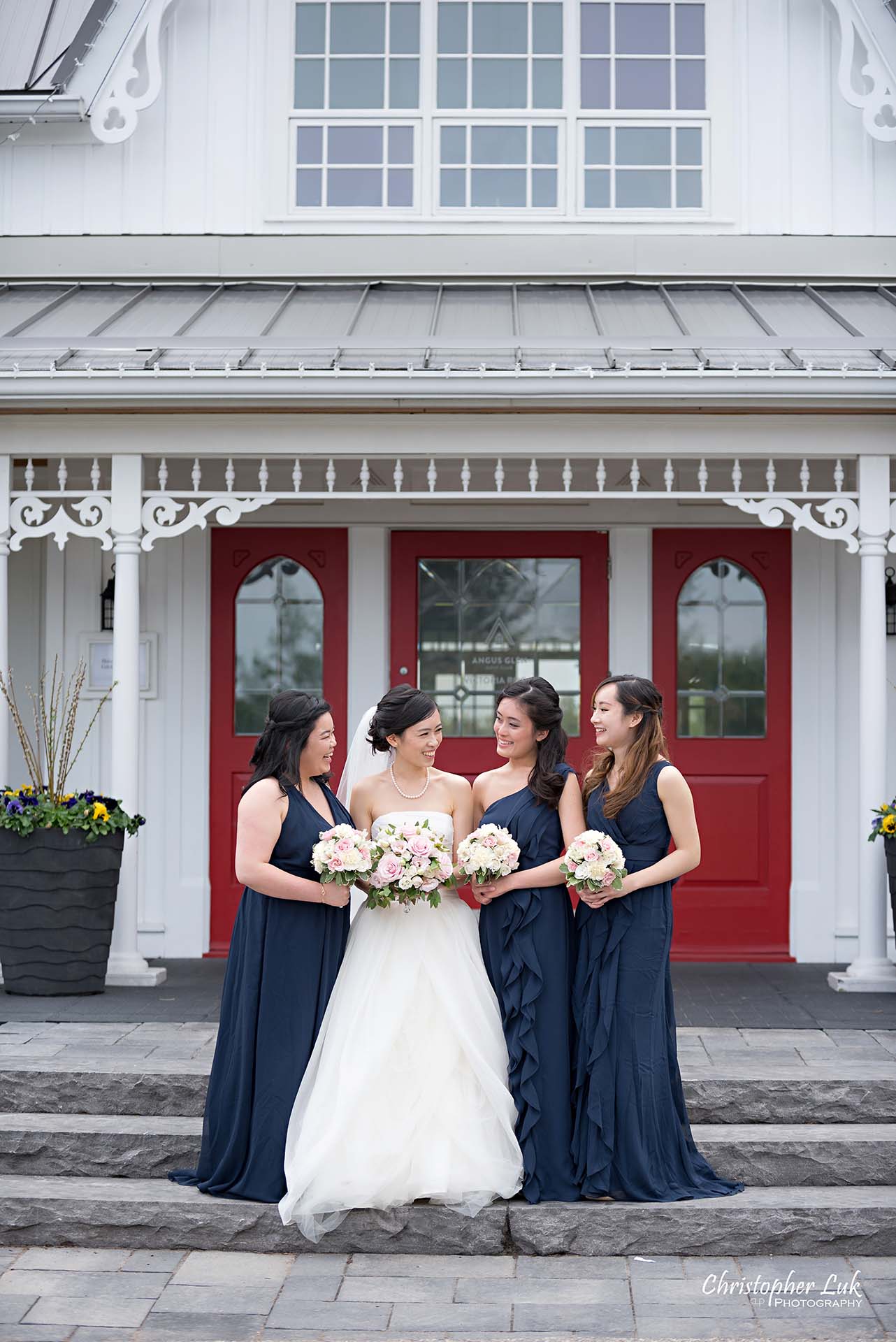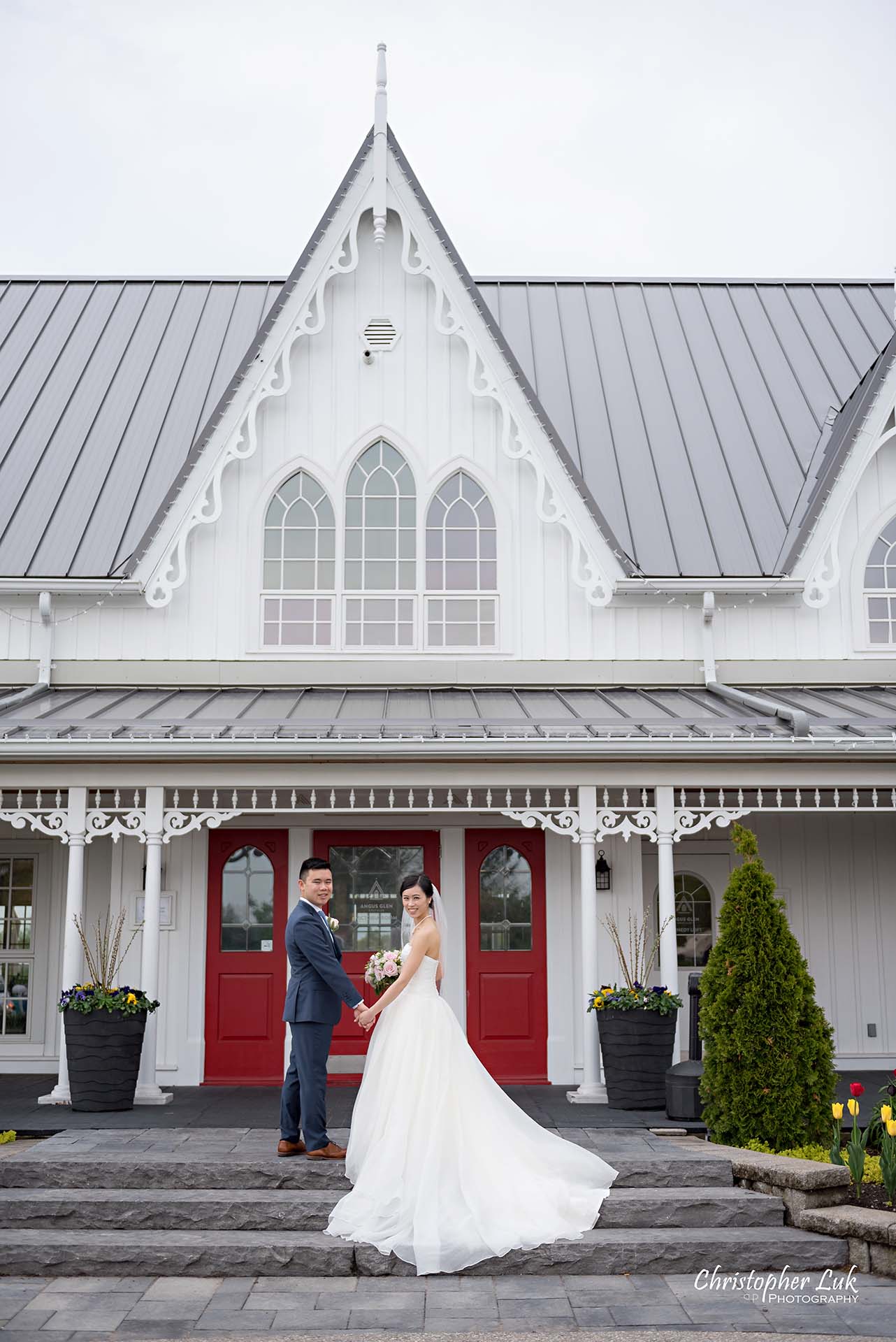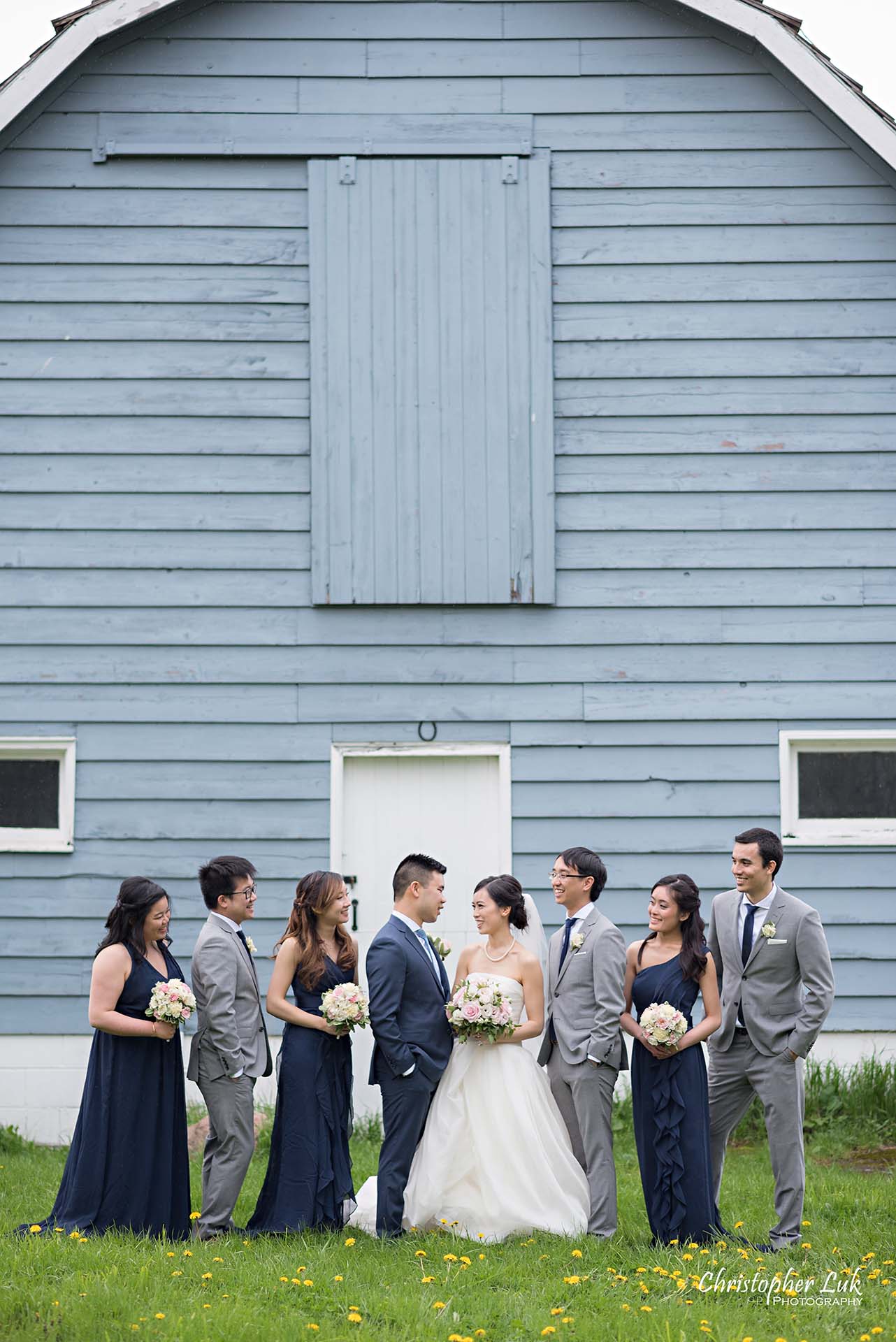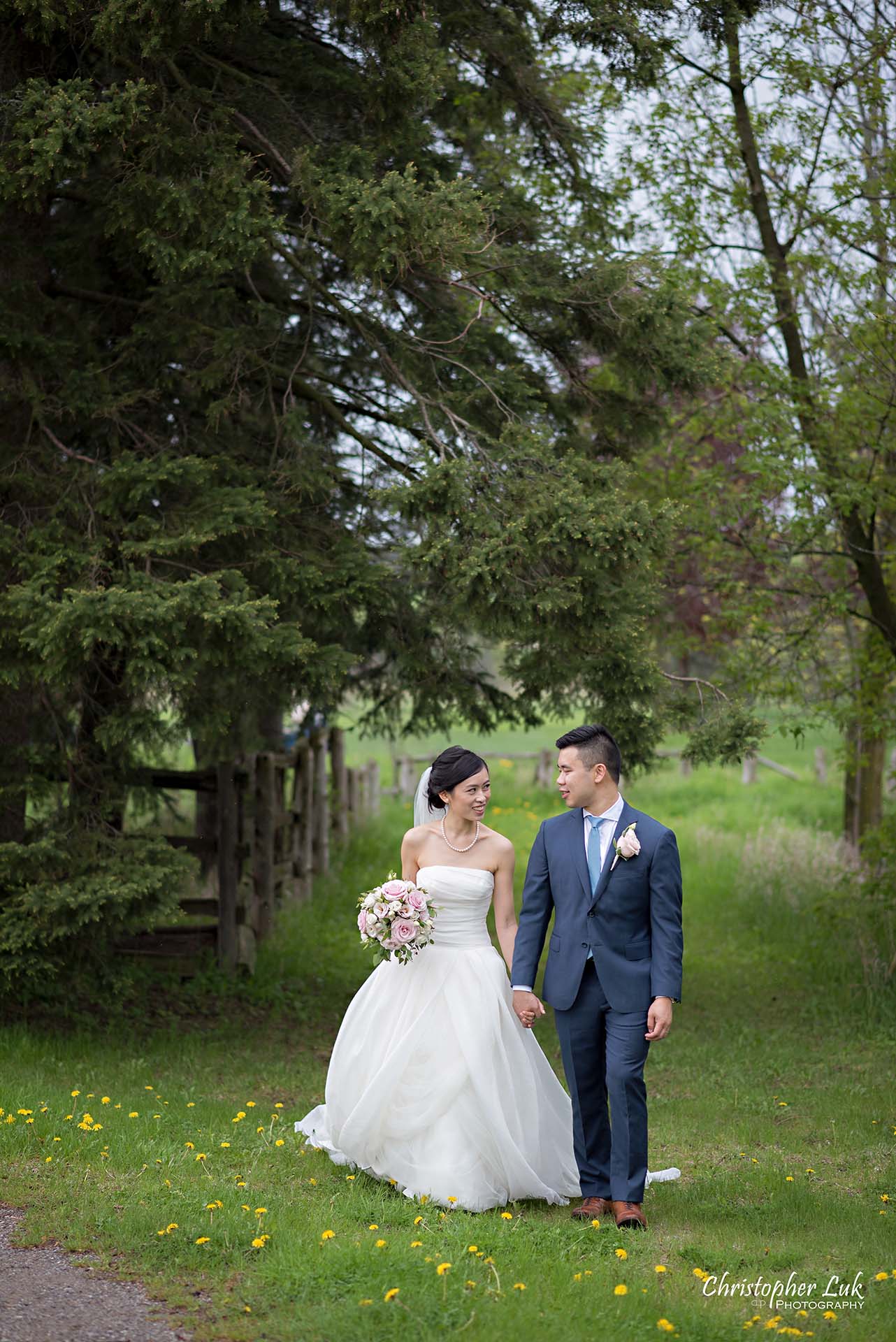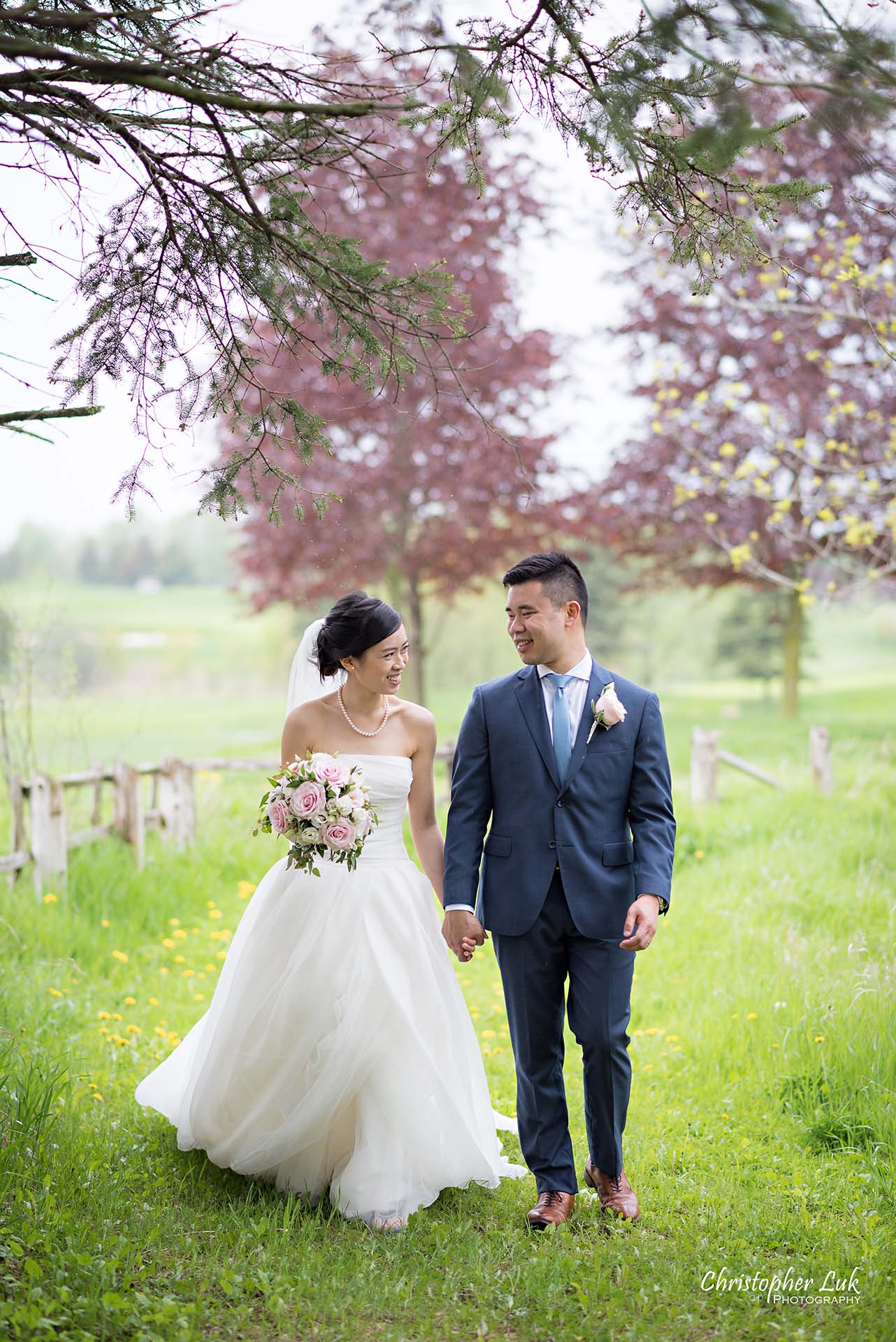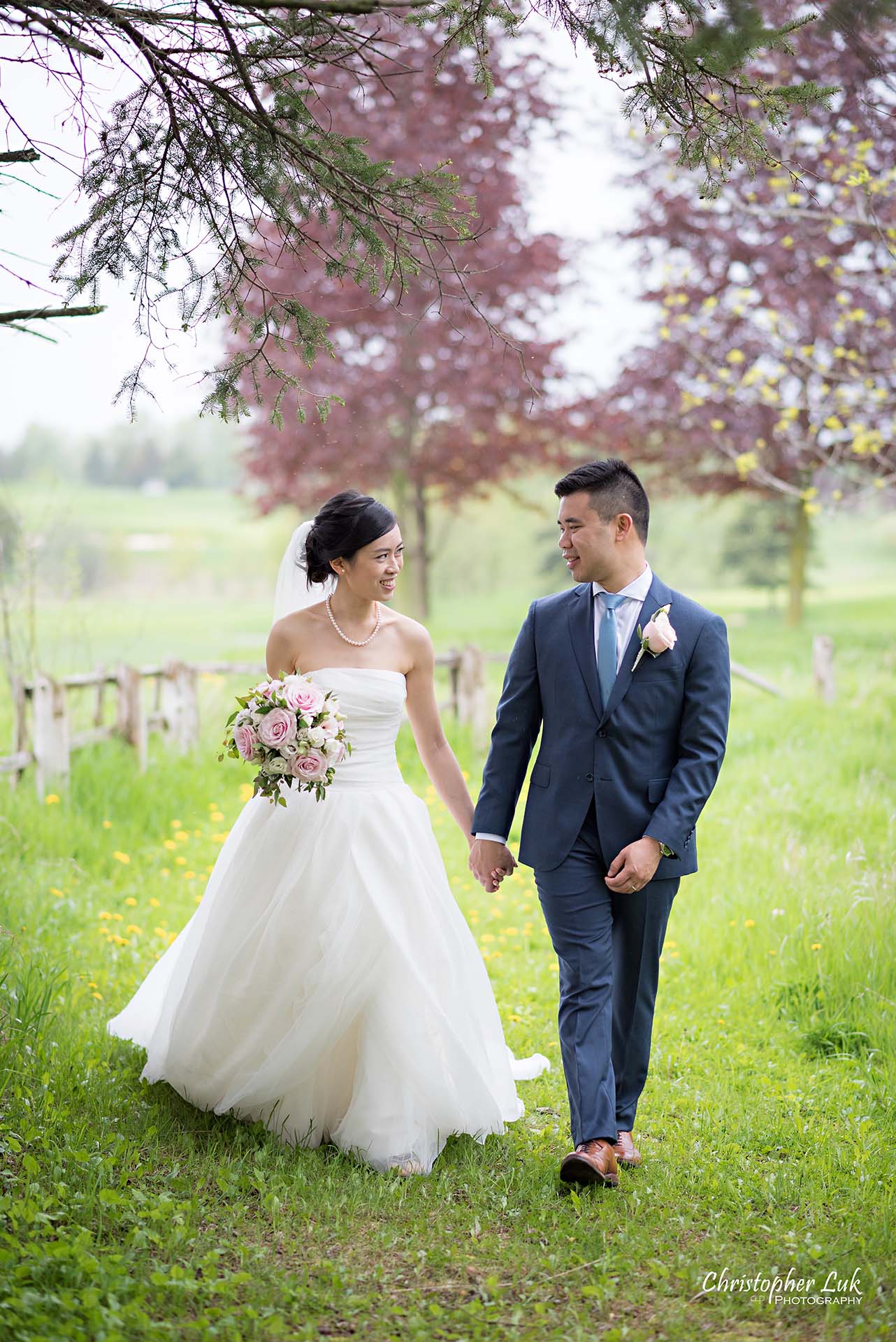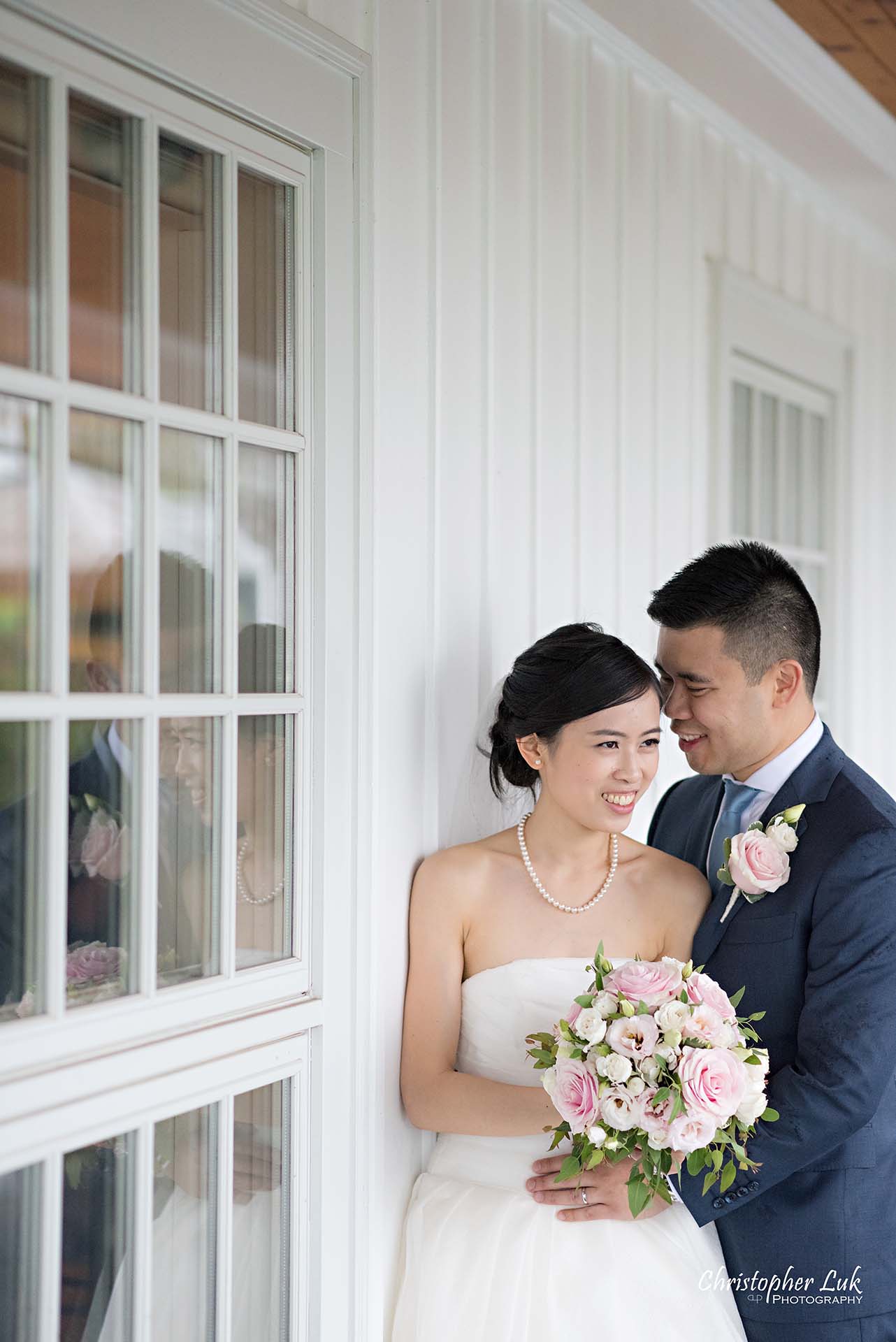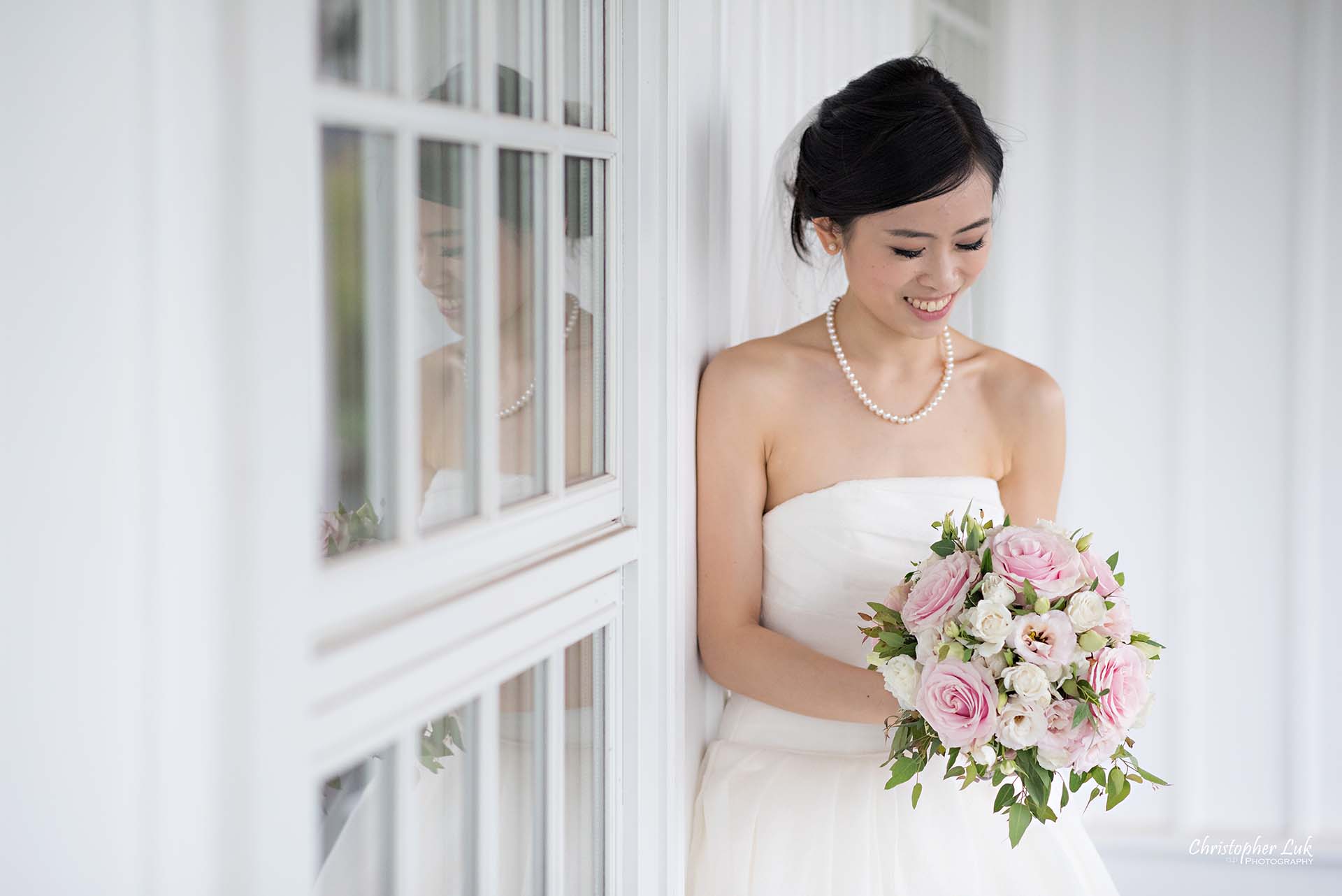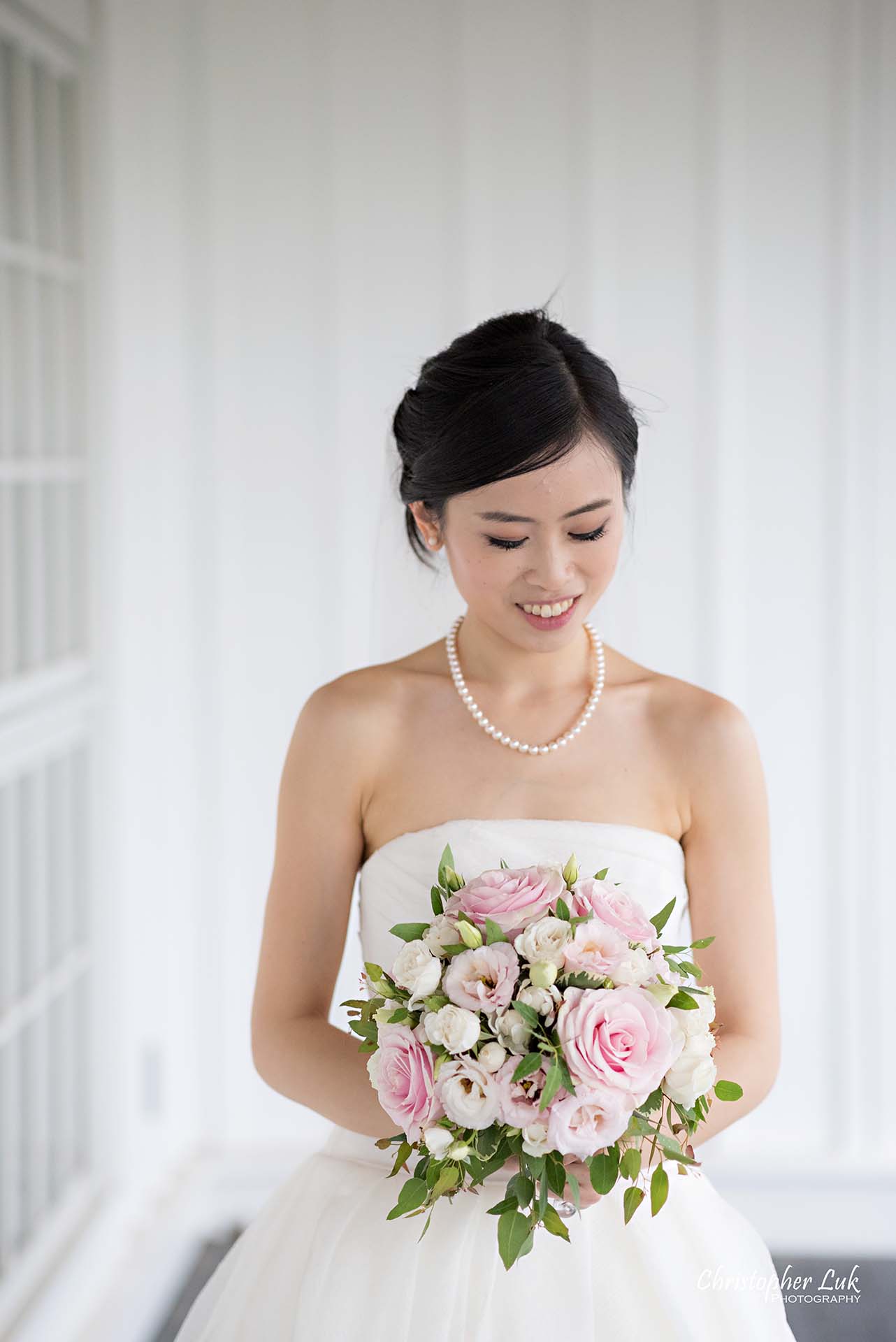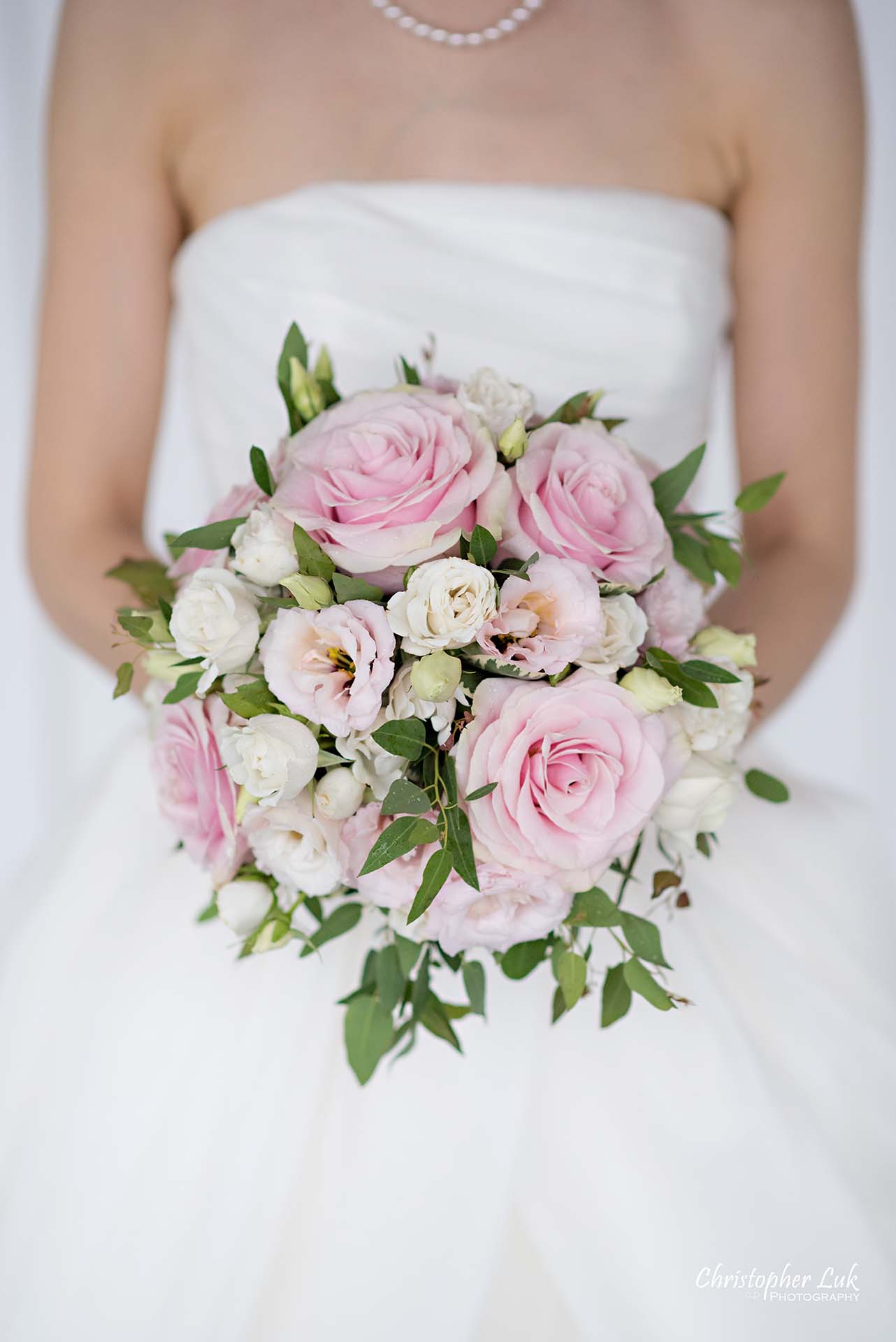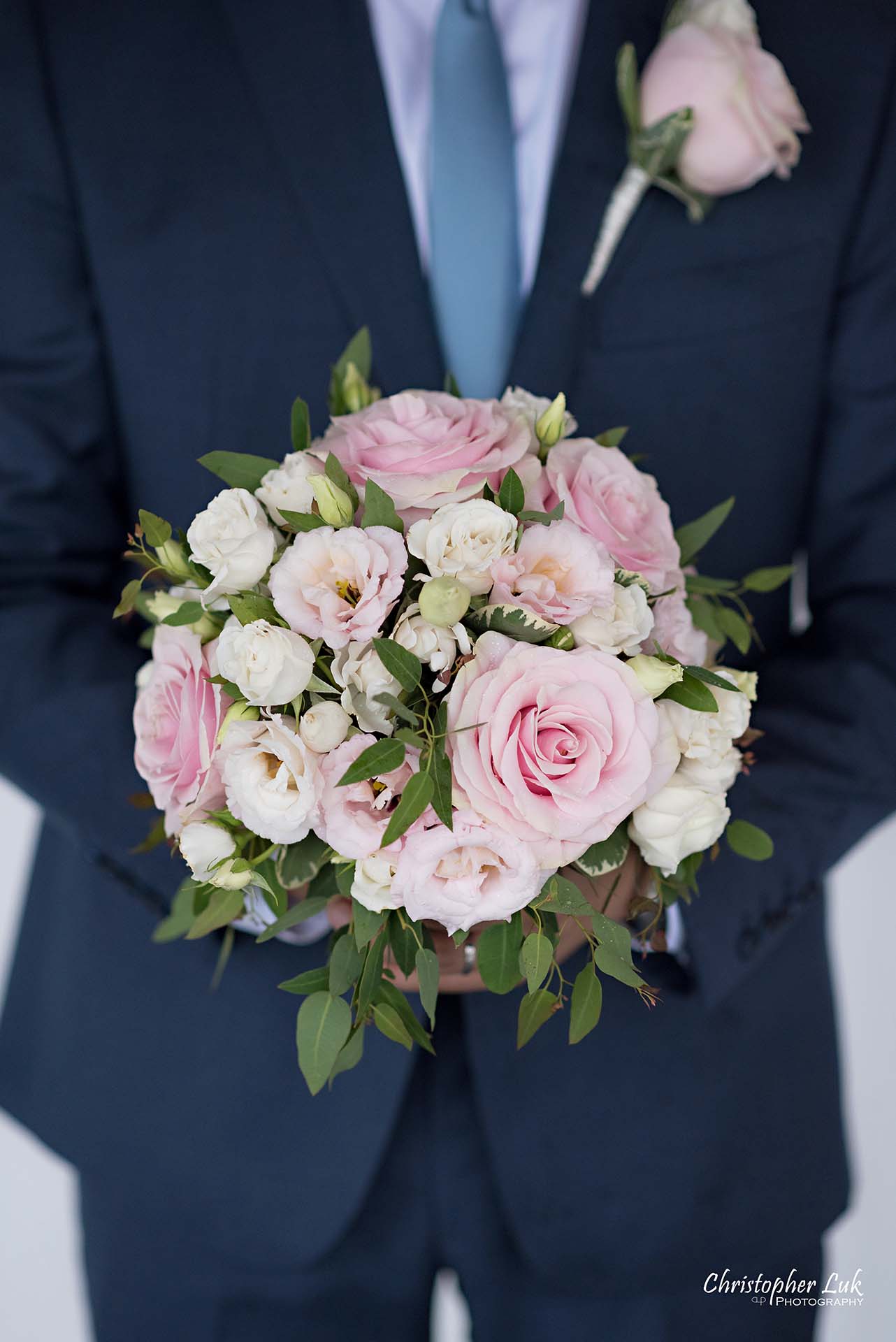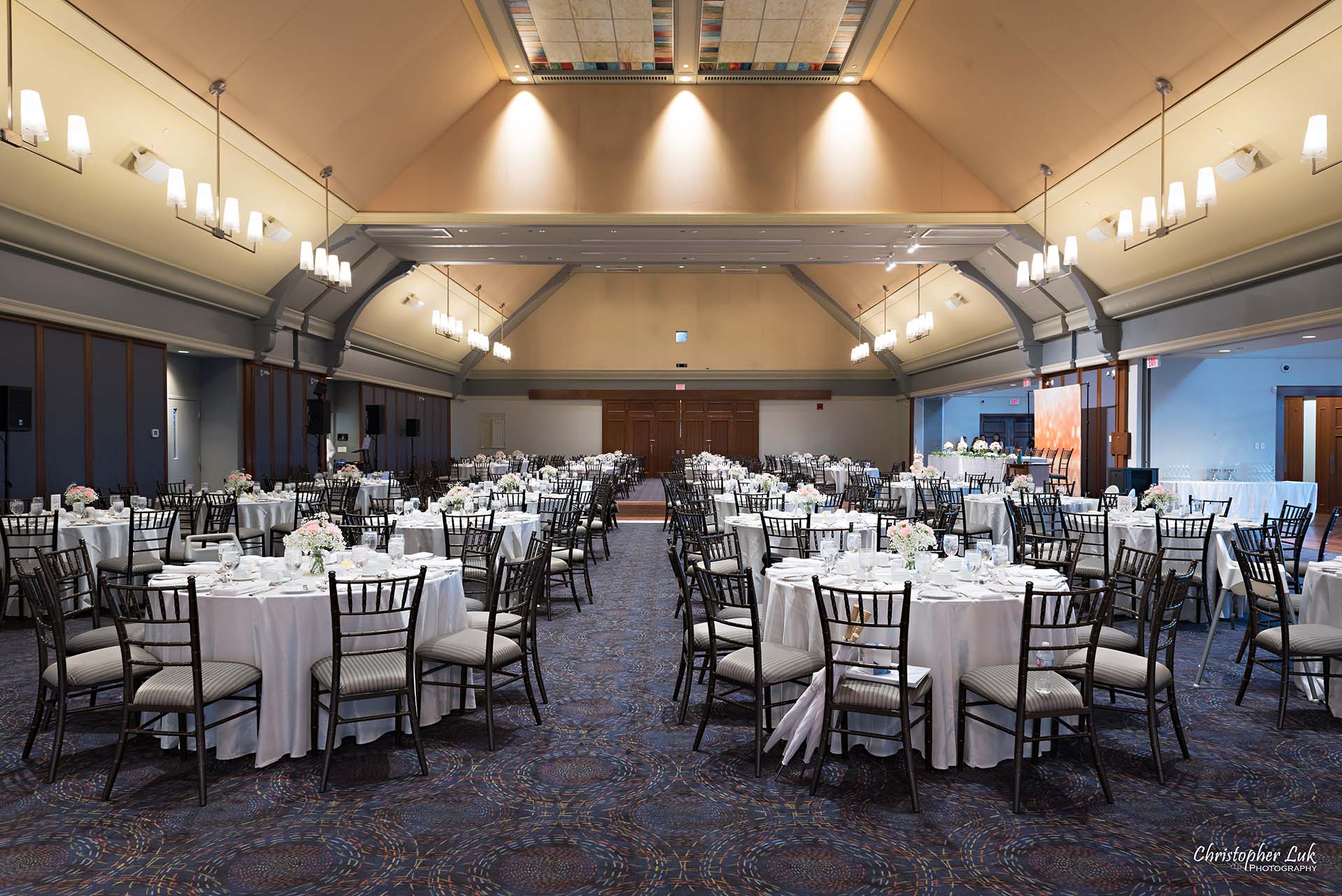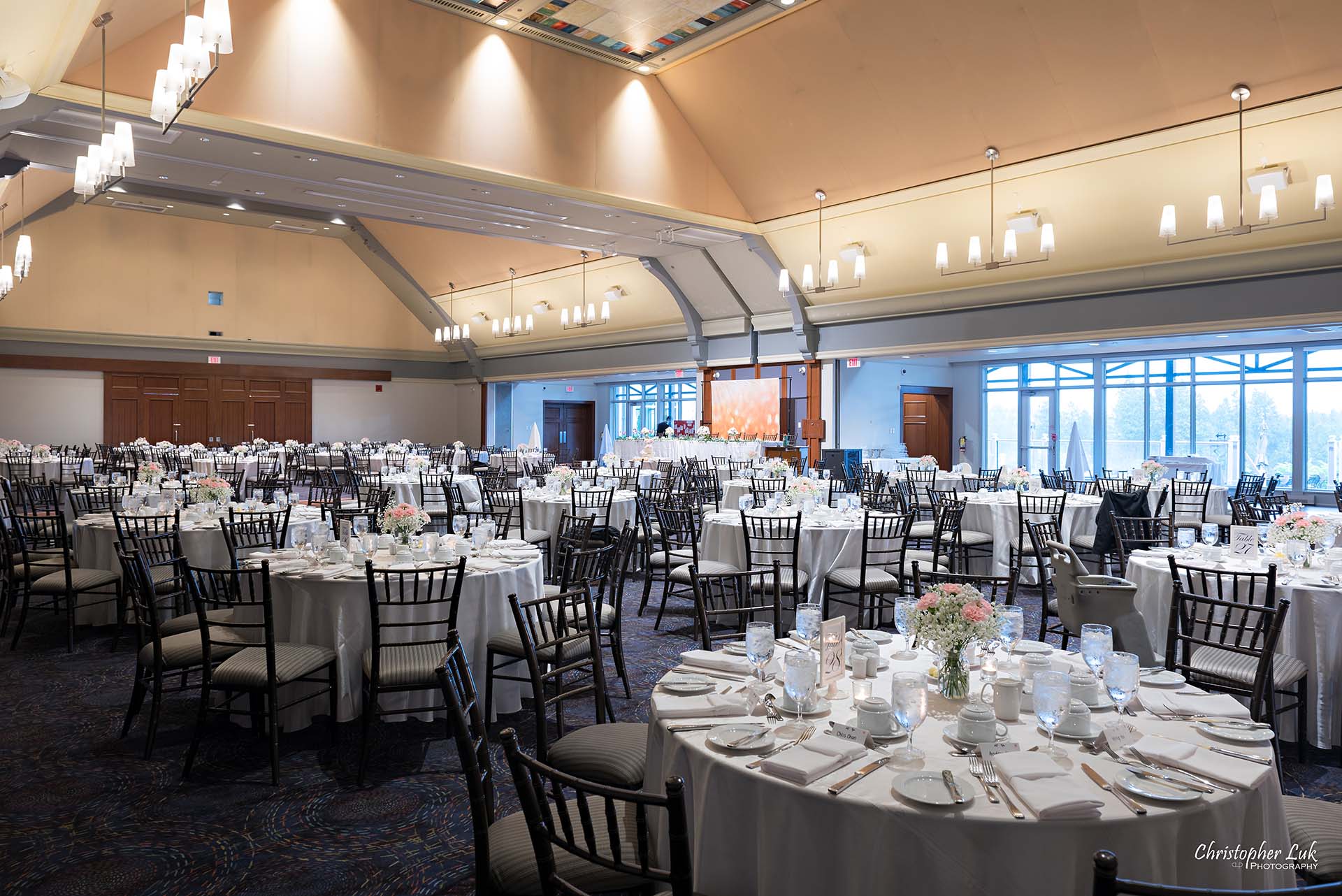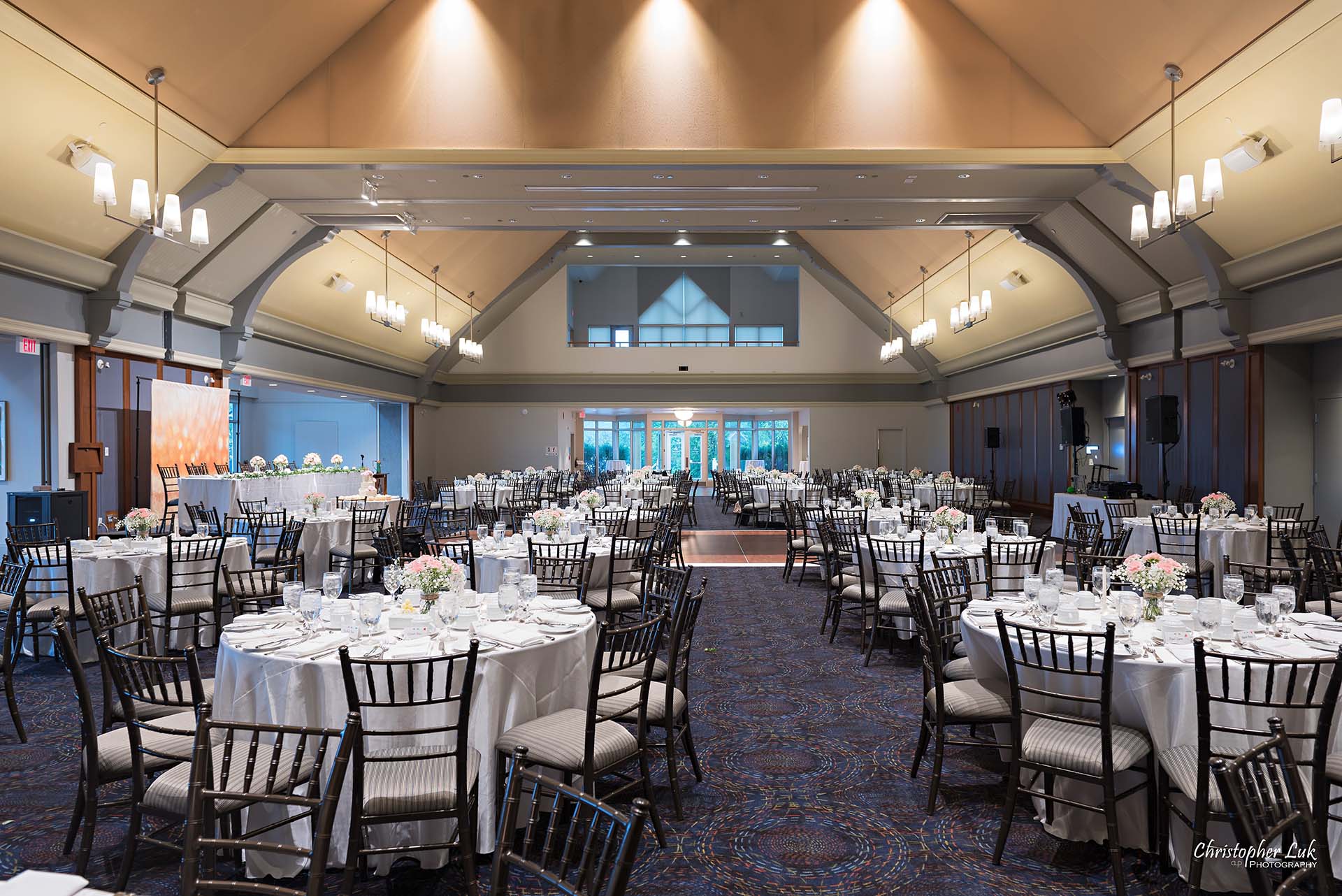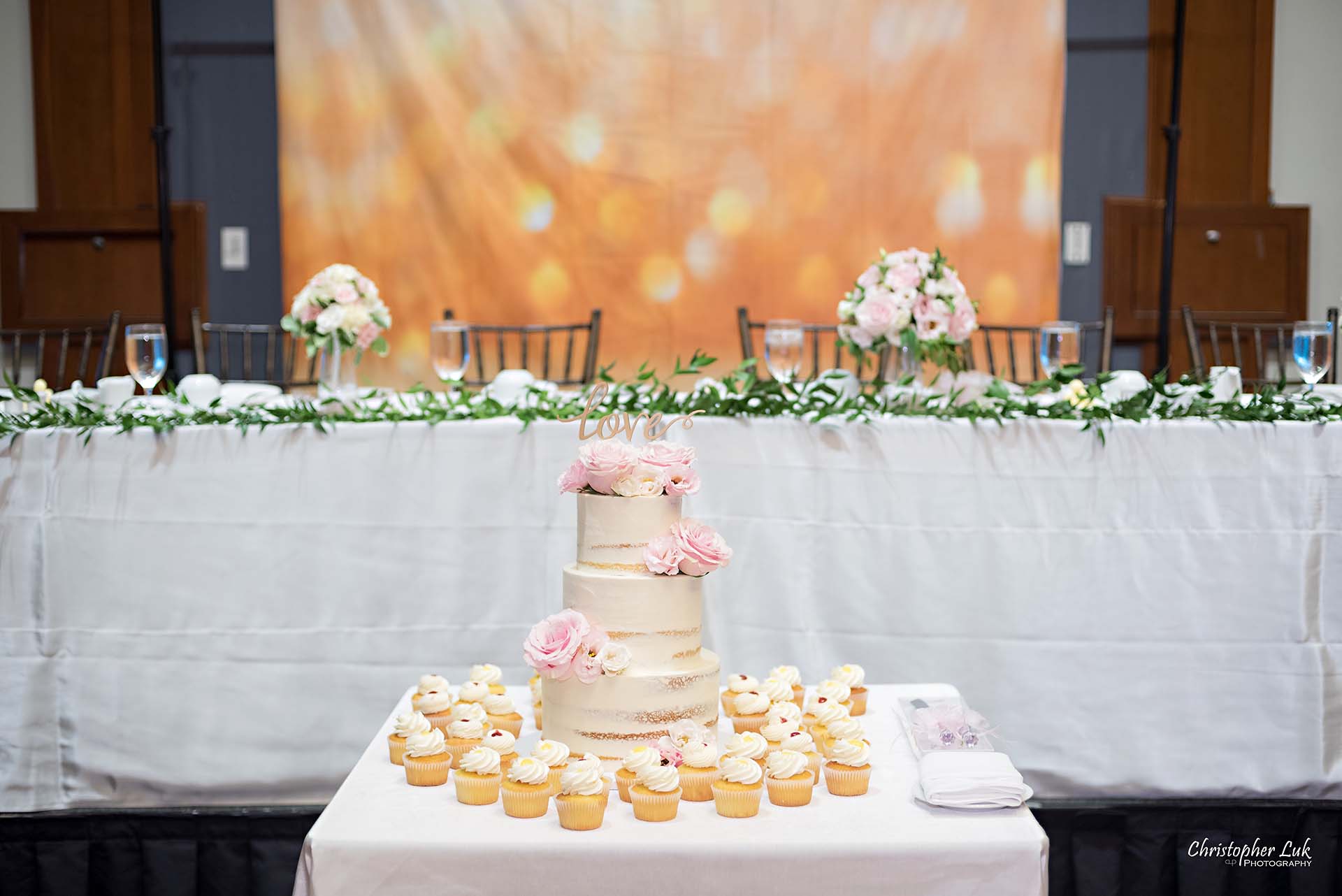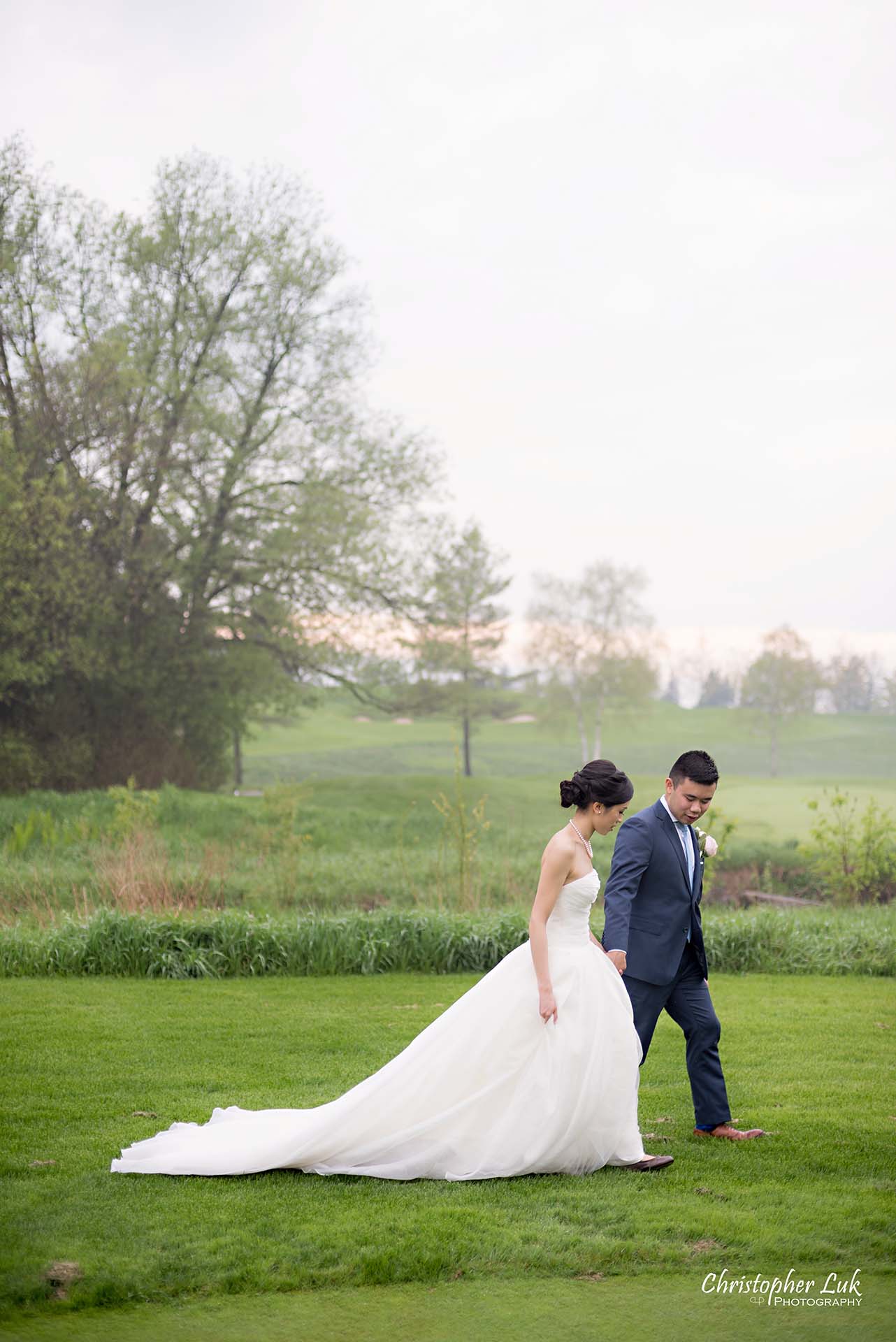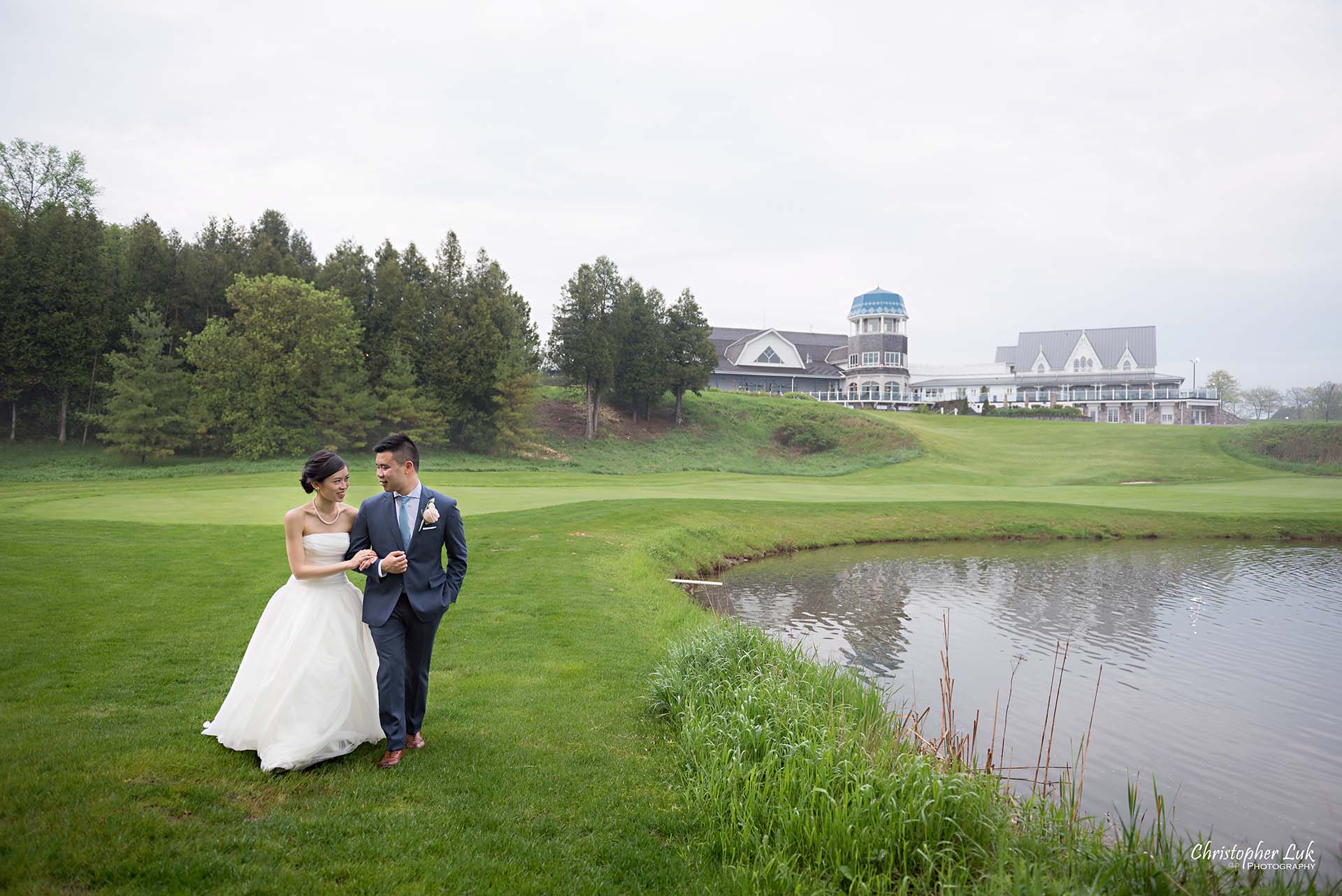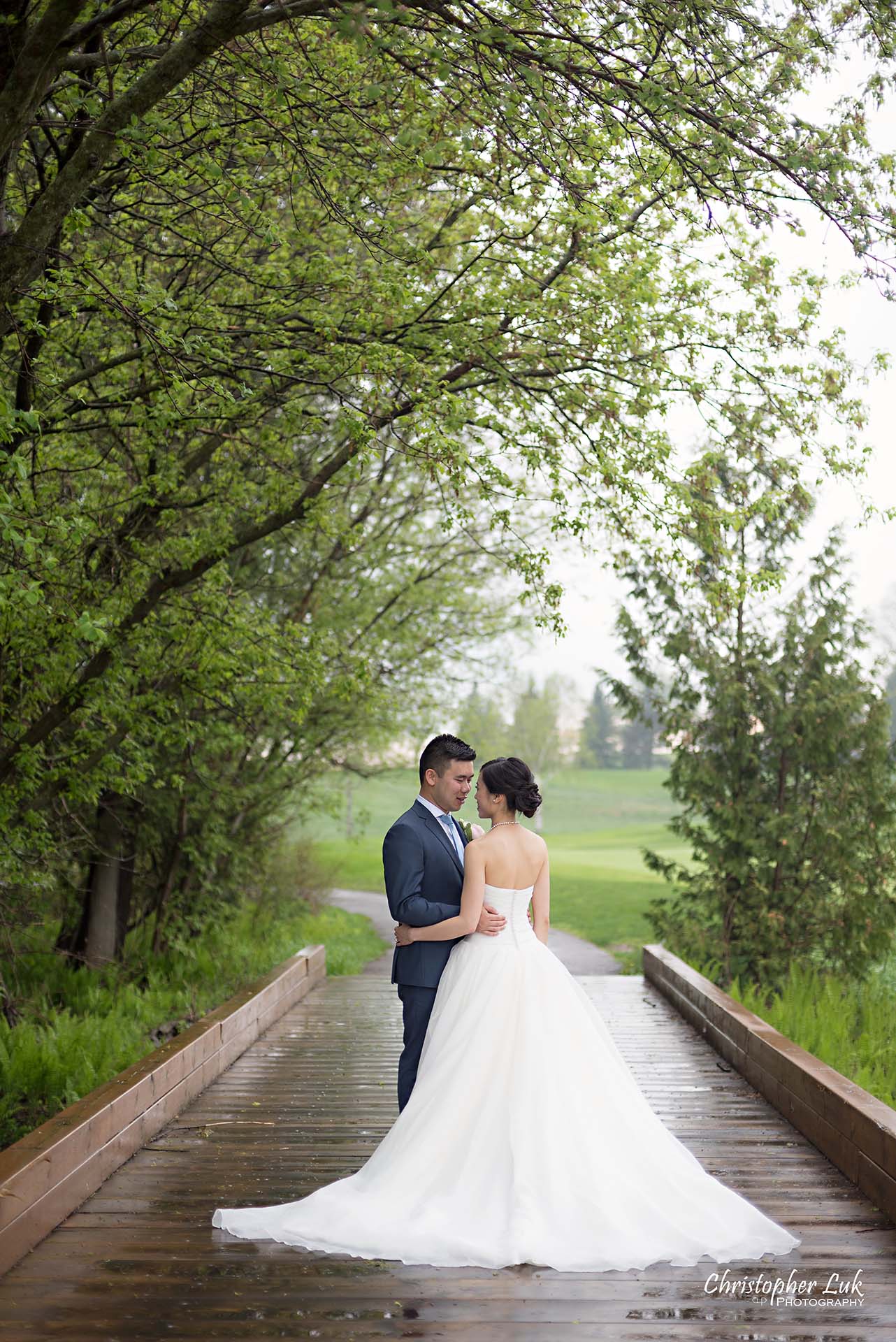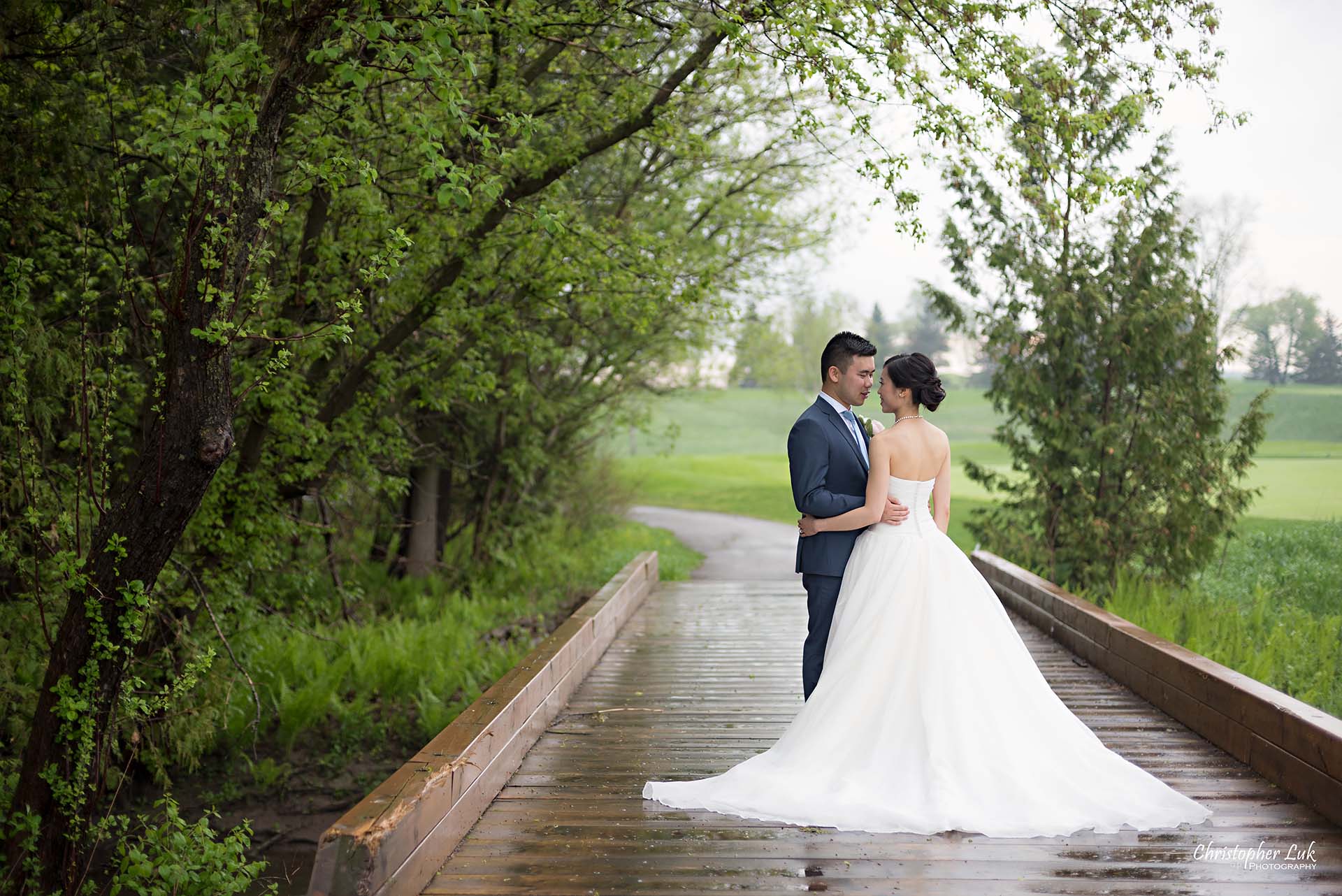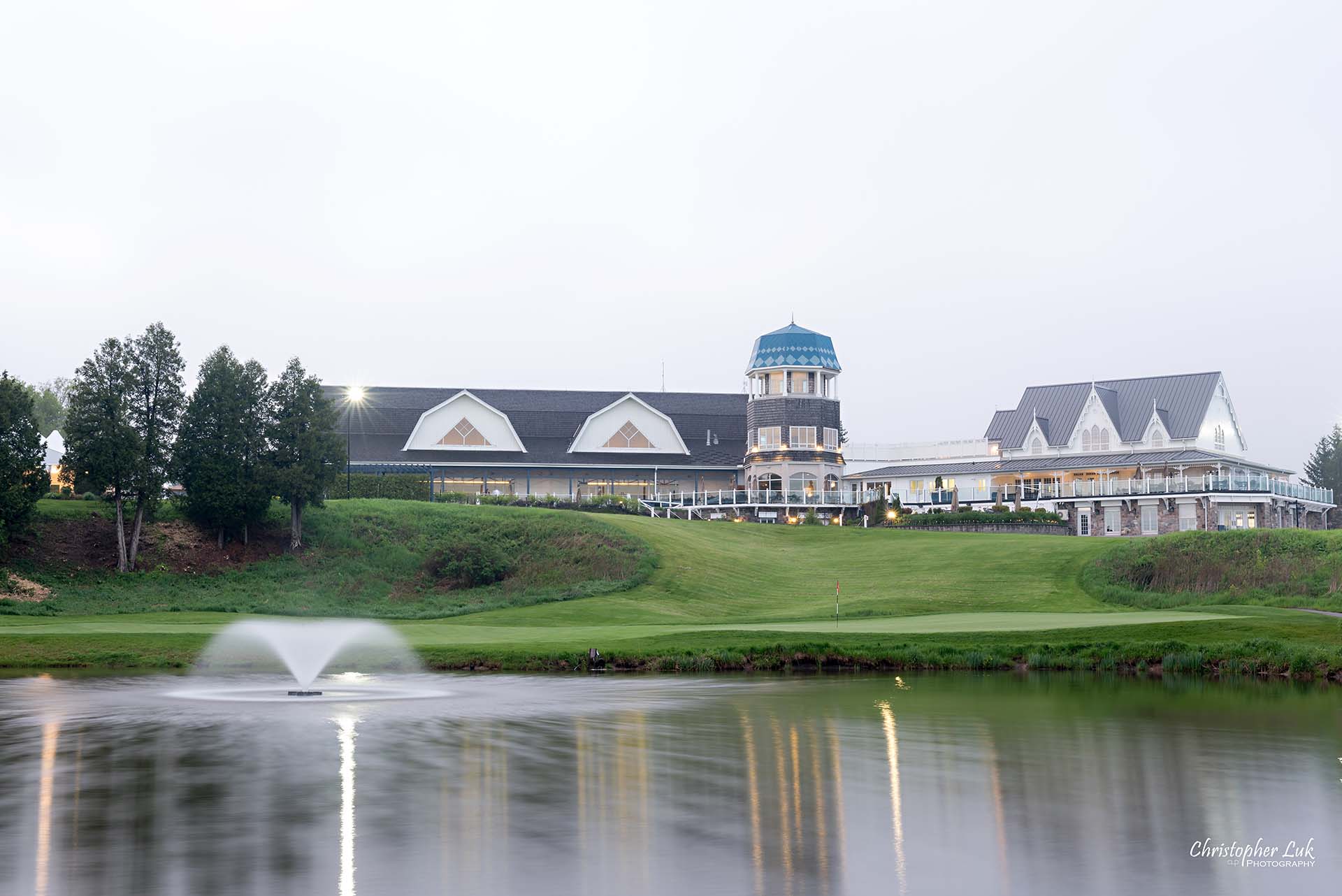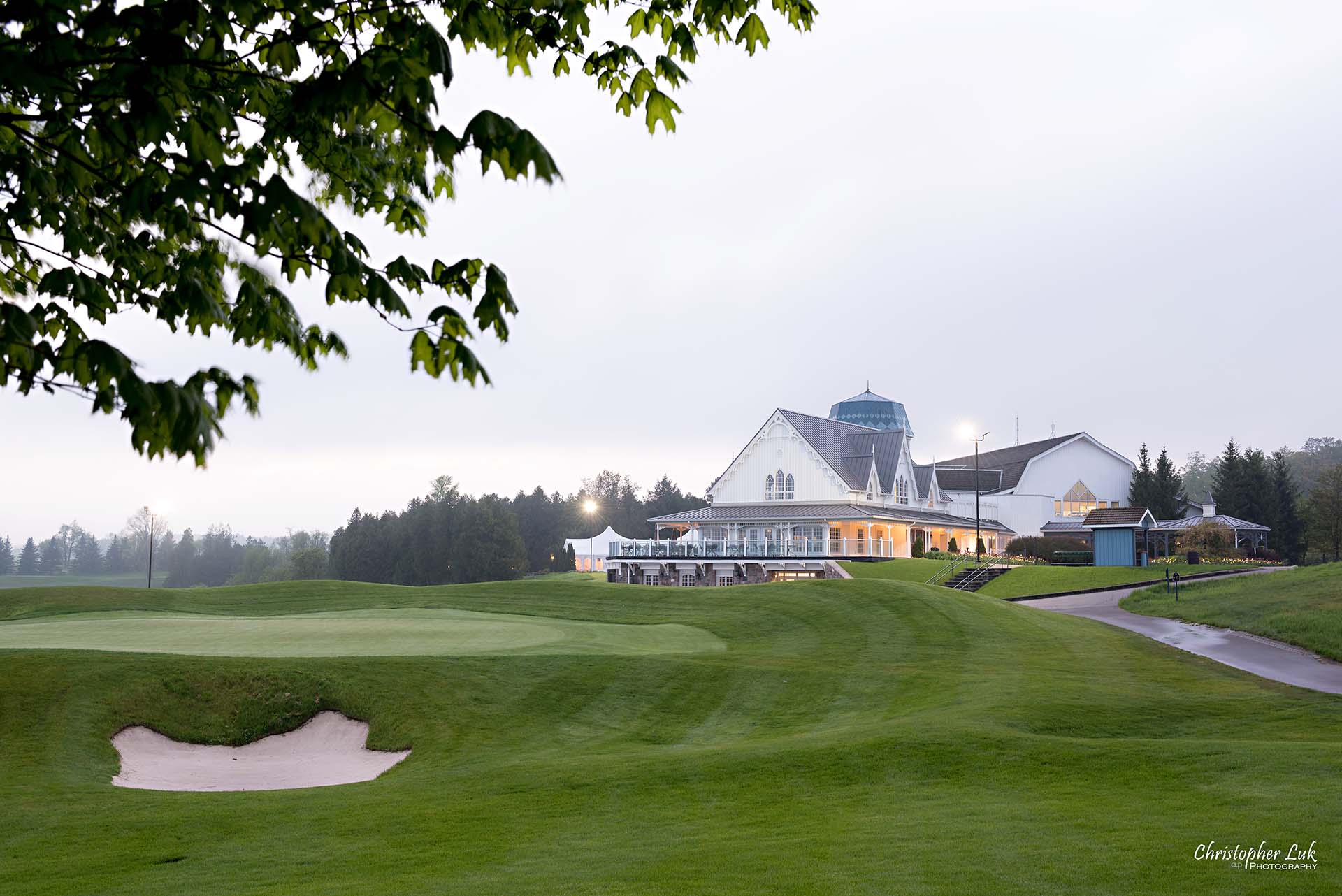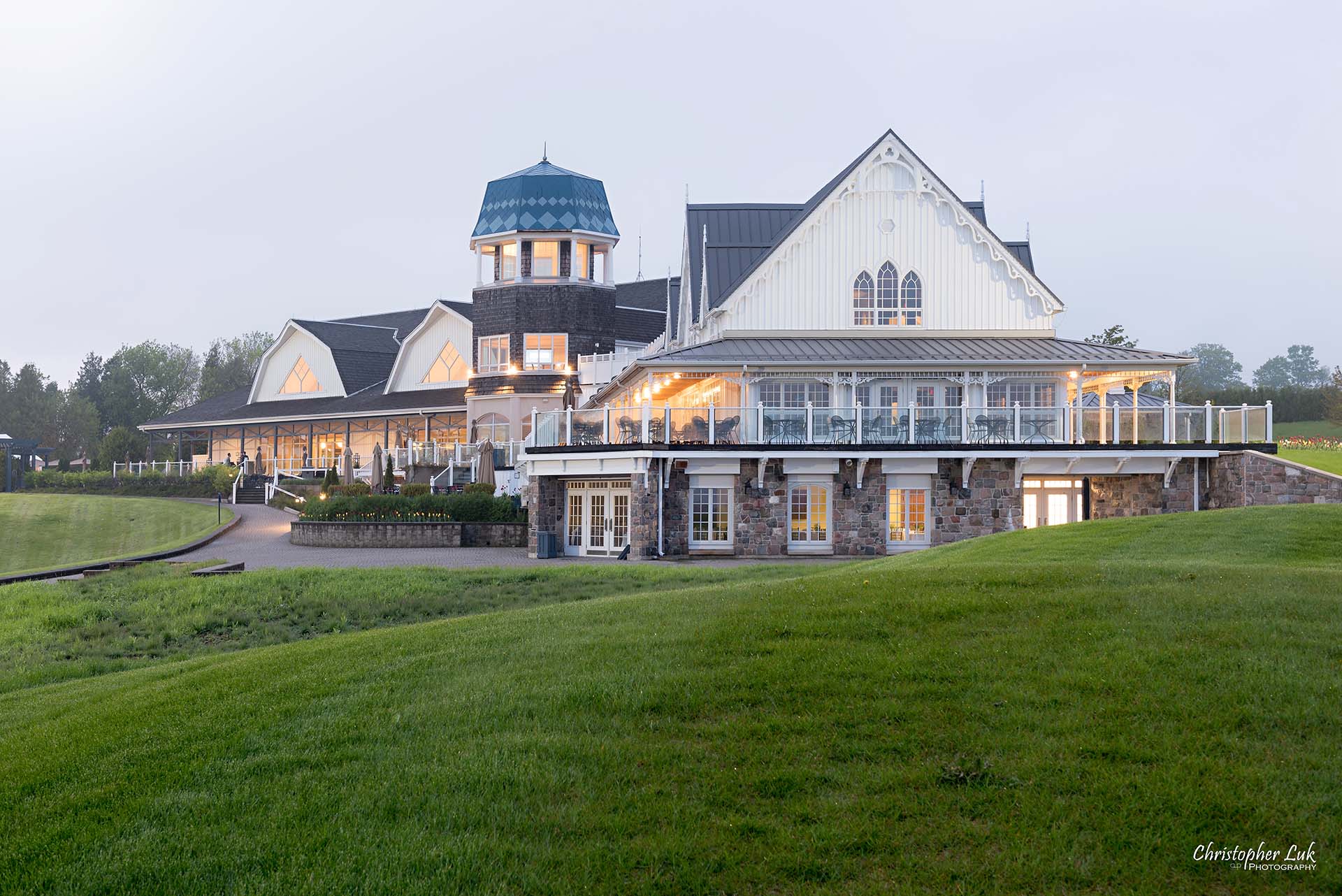 Photographers: Christopher Luk: Toronto Wedding, Family & Event Photographer (and Orvin Lao)
Wedding Planners & Coordinators: Candy and Sally Cheung of Behind the "I Do" Wedding Planning Services
Ceremony Venue: Chinese Gospel Church Scarborough in Toronto, Ontario
Dinner Reception Venue: Angus Glen Golf Club in Markham, Ontario
Makeup Artist & Hair Stylist: Bridal Secretary
Bride & Bridesmaids Dresses: David's Bridal
Groom & Groomsmen's Suits: Wingmen Suits
Florist: Dorcas Cheung
Stationery: Sarah Wong of Stella Paper Ink
Videographer: Perry Mark of PYM Productions
Wedding Cake & Cupcakes: Savannah Grace Bakes
Photo Booth: 1987 Boler from Snaptique Photo Booths
Engagement Session: Noel and Nathaniel's Engagement Session at Elephant Grind Coffee Richmond Hill, Ontario
SEE MORE: Christopher Luk Photography Weddings
SEE MORE: Christopher Luk Photography Weddings at Angus Glen Golf Club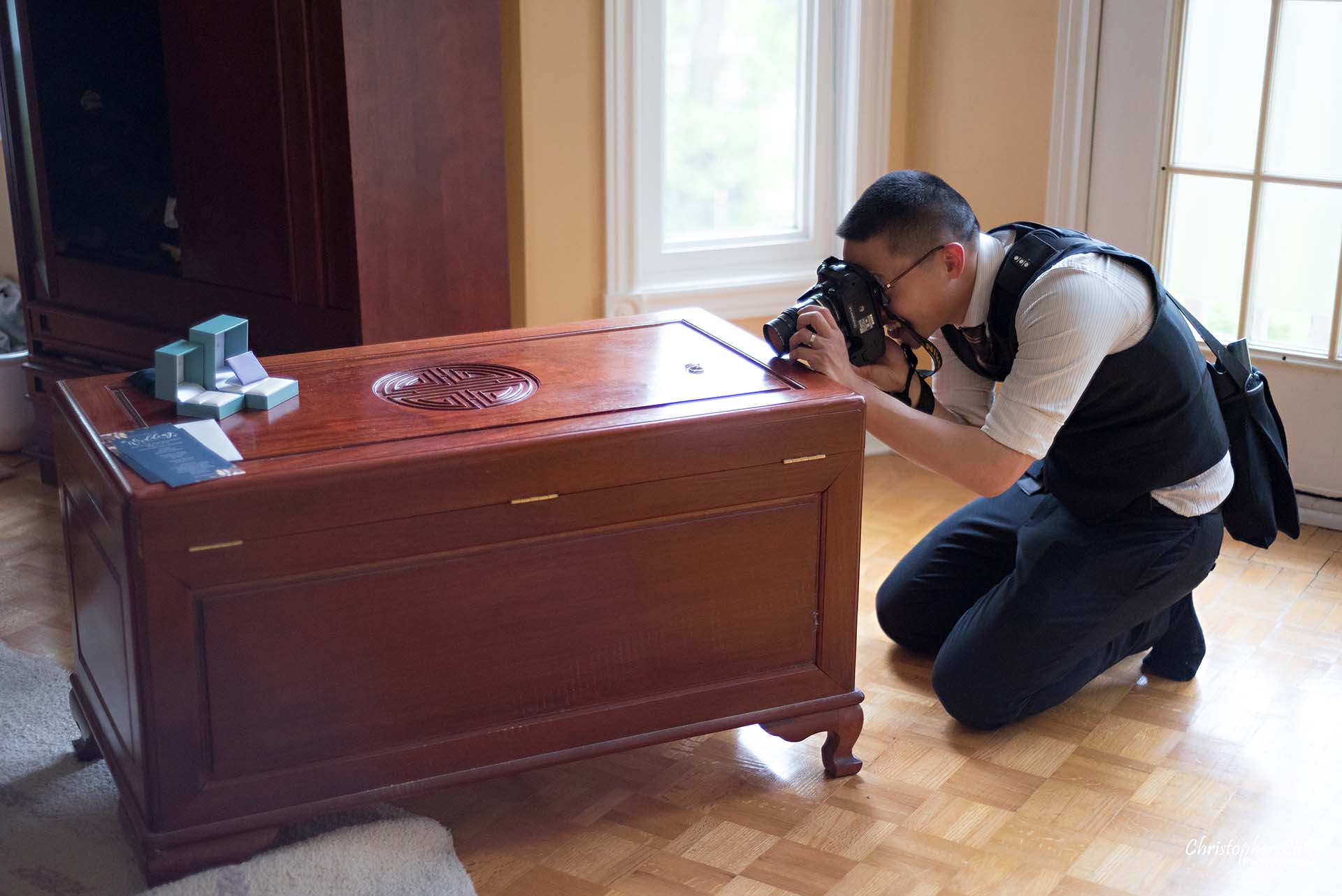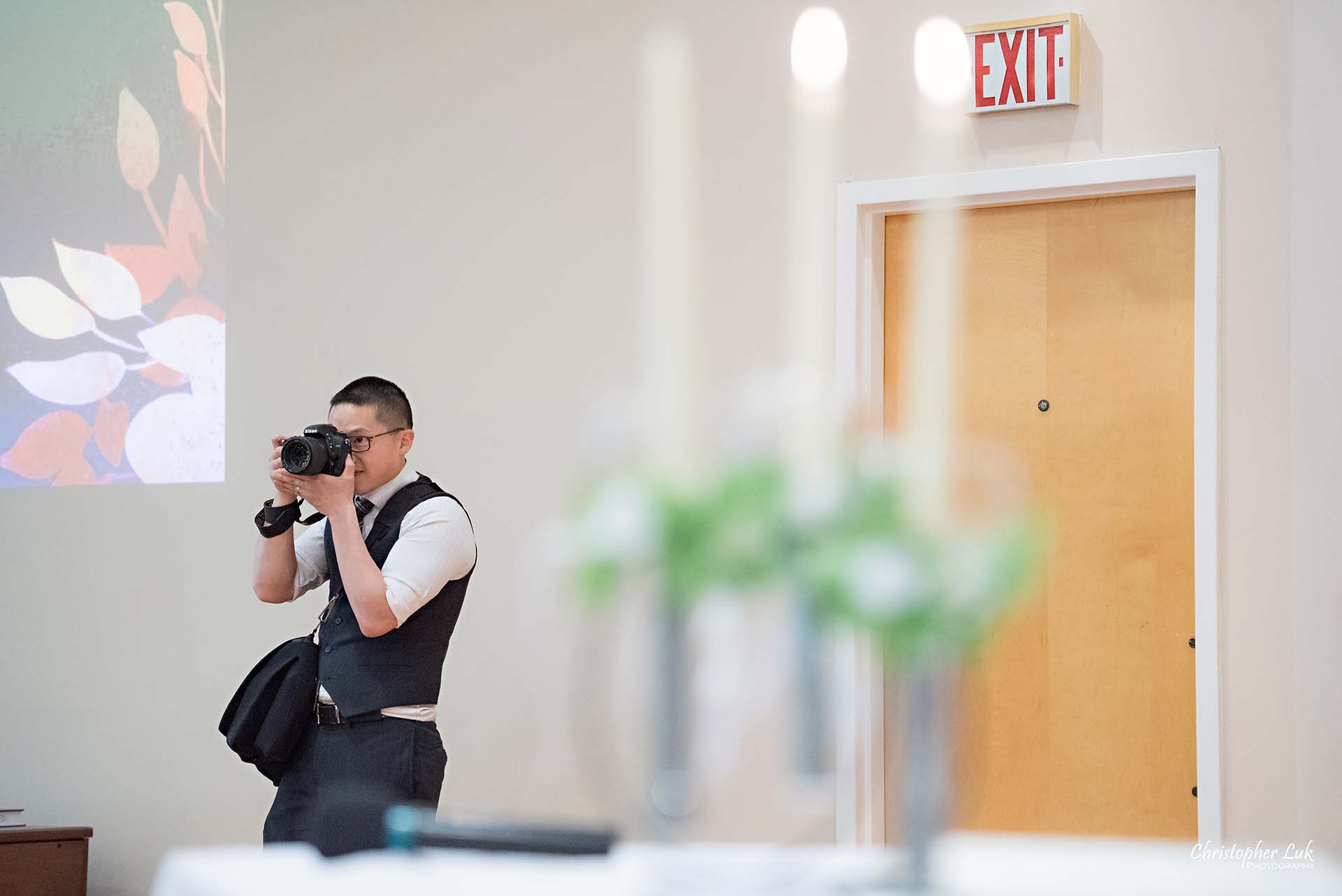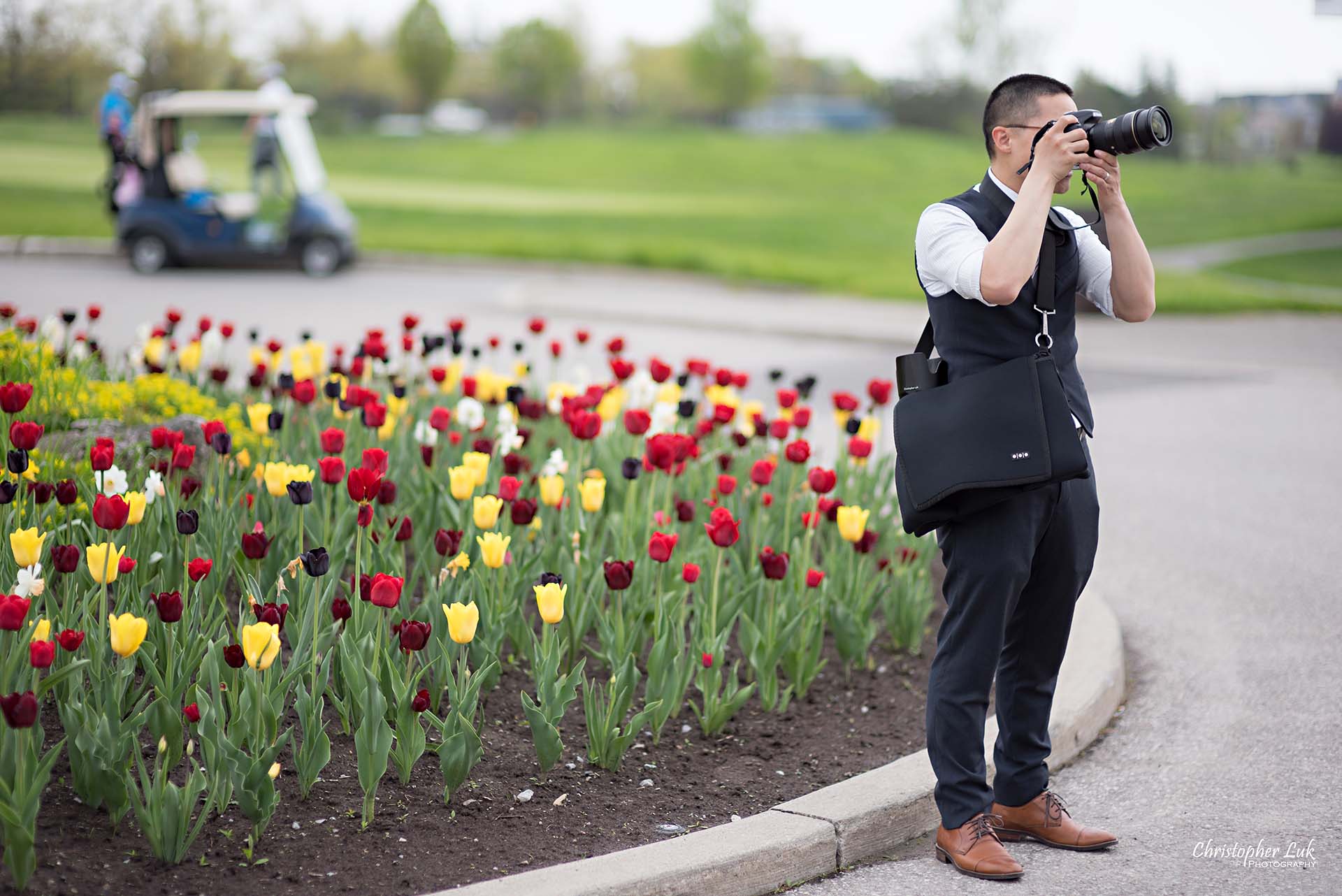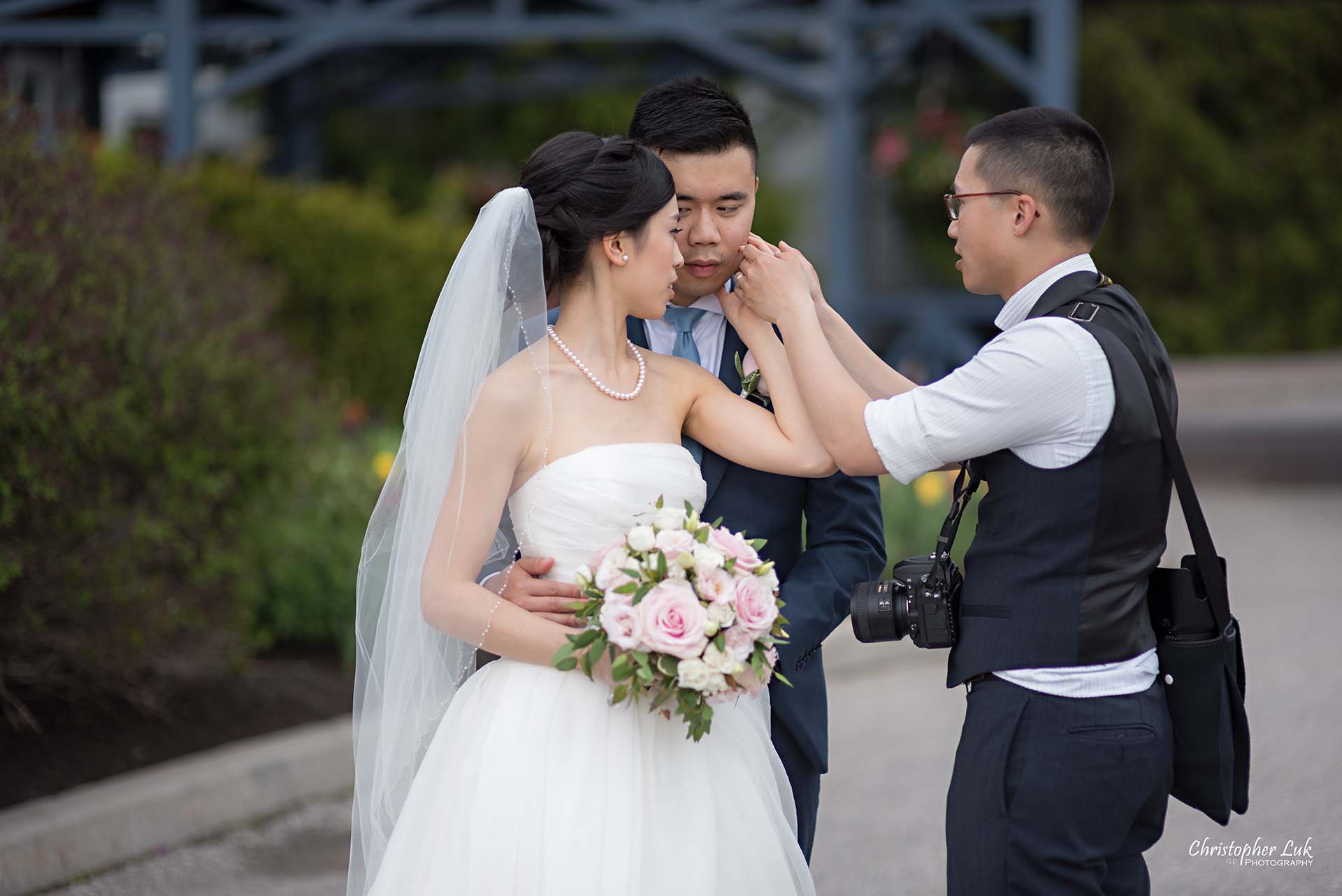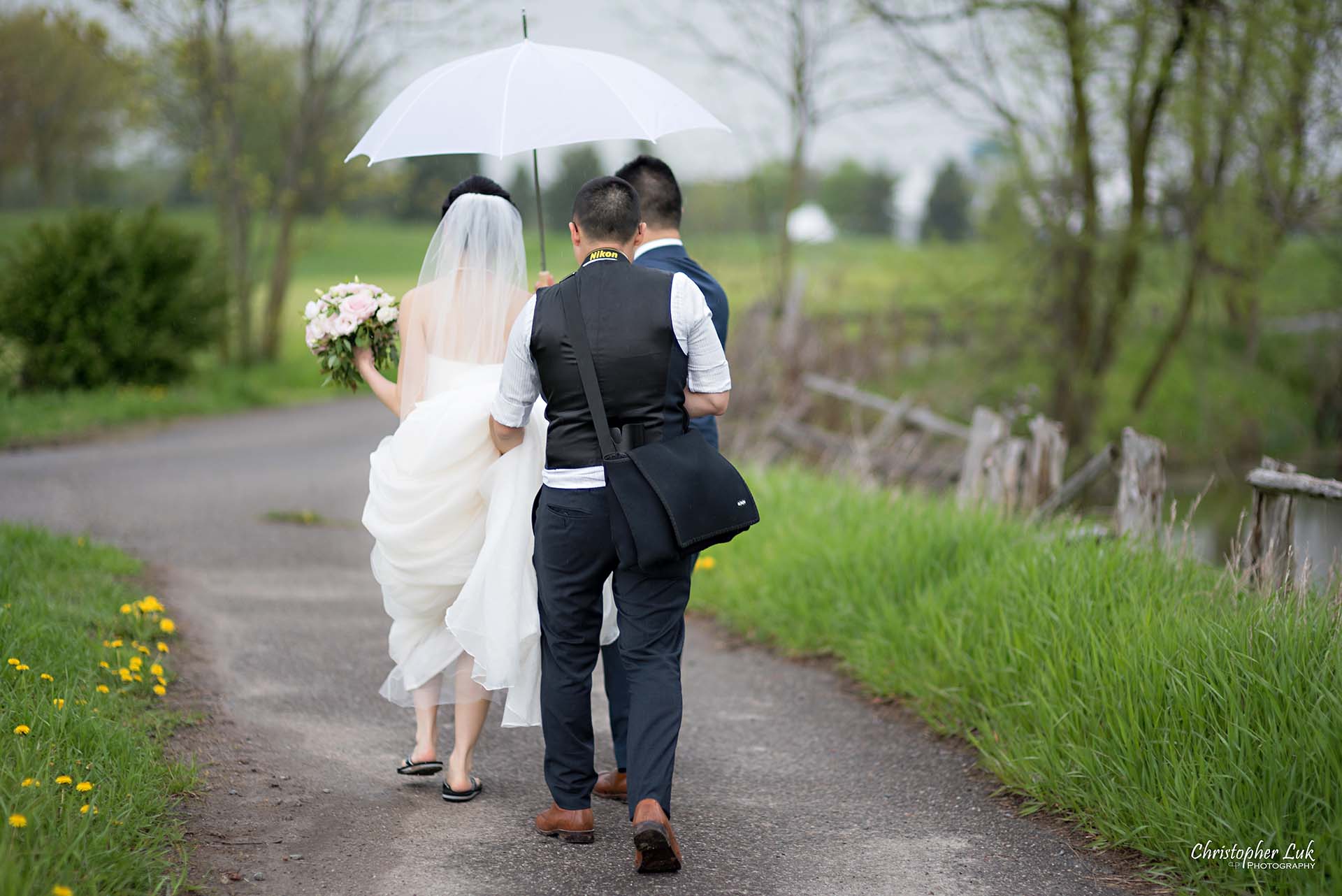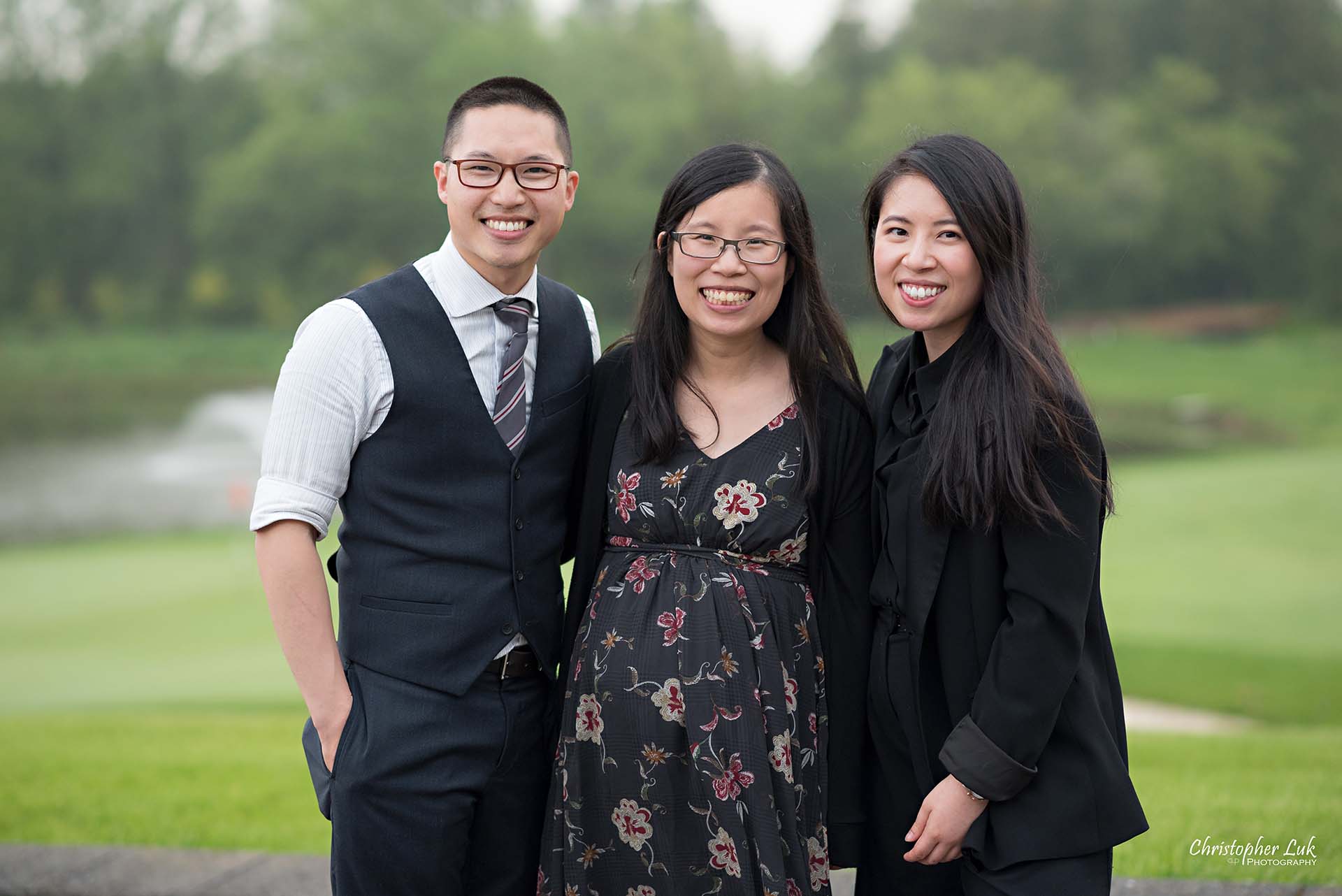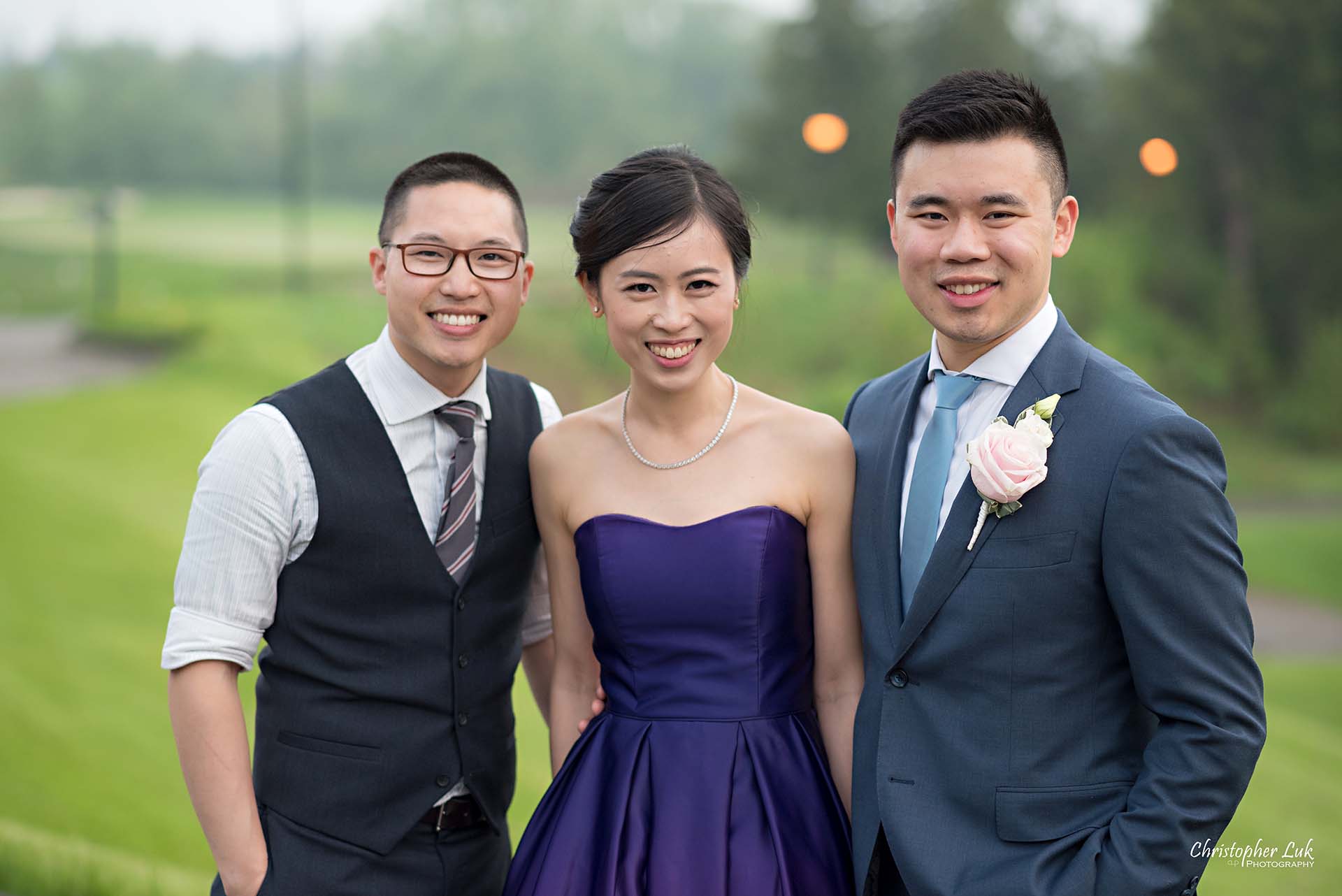 Perry Mark of
PYM Productions
Video of the Church Ceremony:
(See Chris in-action behind-the-scenes starting at
22:33
)