I love being a part of weddings where the groom gets visibly emotional. Here's a secret: men are extremely emotional about things they care about. Does your man say that he's not an emotional person? Simply watch him while he's watching his favourite sports team is get pummelled or when they score that game-winning point — I guarantee you that some kind of emotion will be stirred up there! In other words, when a groom shows an emotional response to his bride on their wedding day, he is proving that he cares for her very much. In Deven's (Kevin's Best Man) speech, he talked about how Kevin automatically and selflessly puts others before himself, how that played out over time in their friendship together, and how that level of kindness works well in marriage: stories like that are so encouraging to hear.
Leslie and Kevin travelled all the way here to Toronto from Vancouver, and I'm so thankful that I got to know them, and their amazing friends who travelled from all over the world to join them here too! Because they needed to plan and organize their wedding long-distance, they leaned heavily on my personal recommendations for other wedding partners / vendors, so it was nice to be reunited again with so many great friendly faces that day: I've been a part of the wedding industry here in Toronto for 9 years now, so I've gotten to know a lot of amazing people over that time!
Congratulations, #LeslieAndKevin2017! Say "Hi" to Jetson for me :)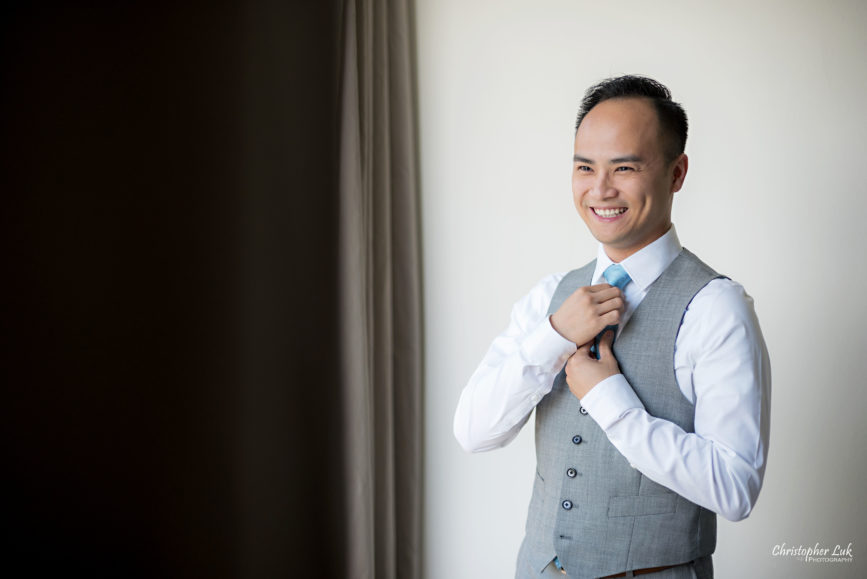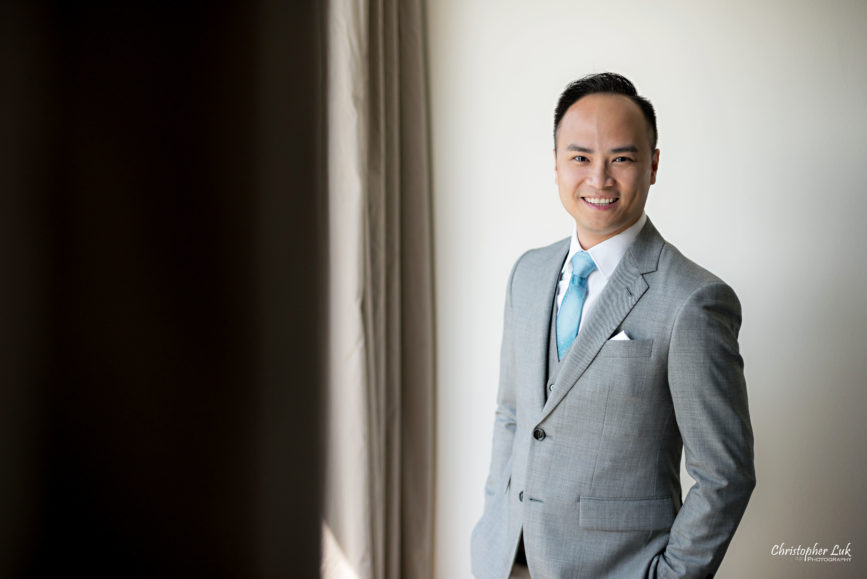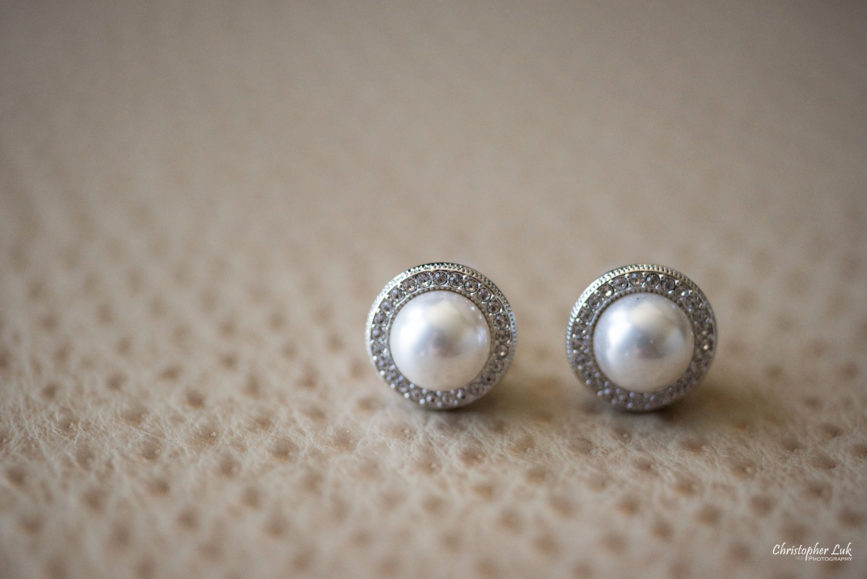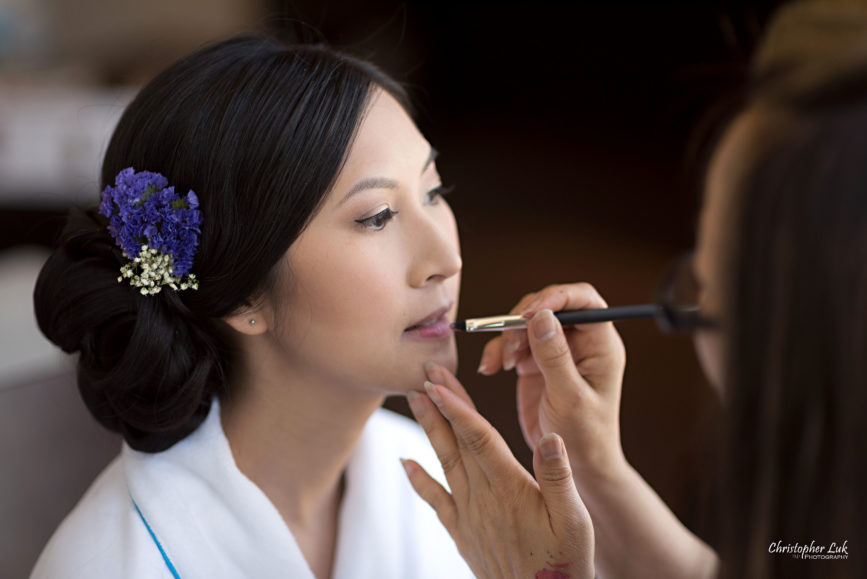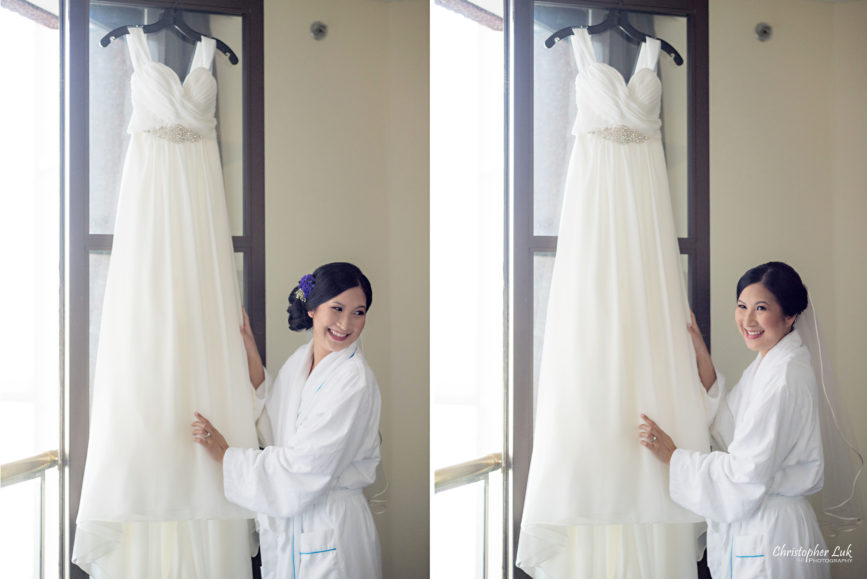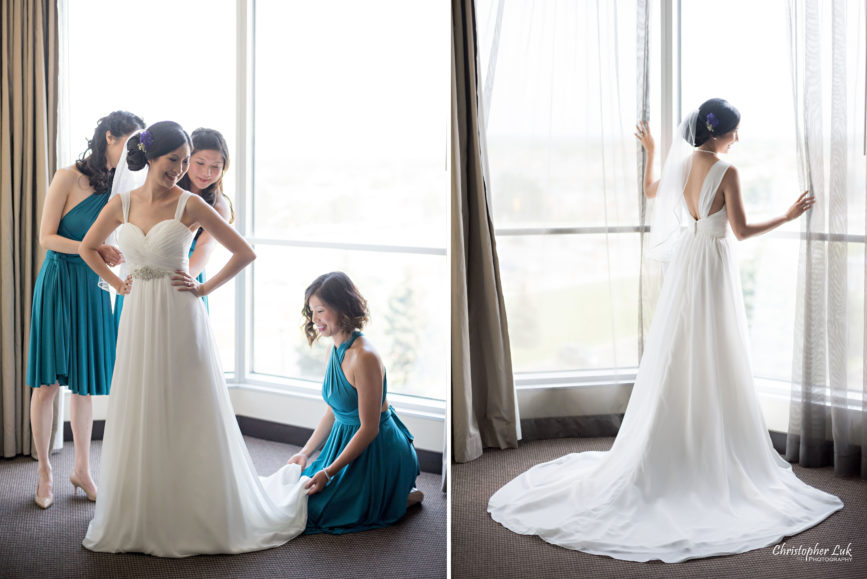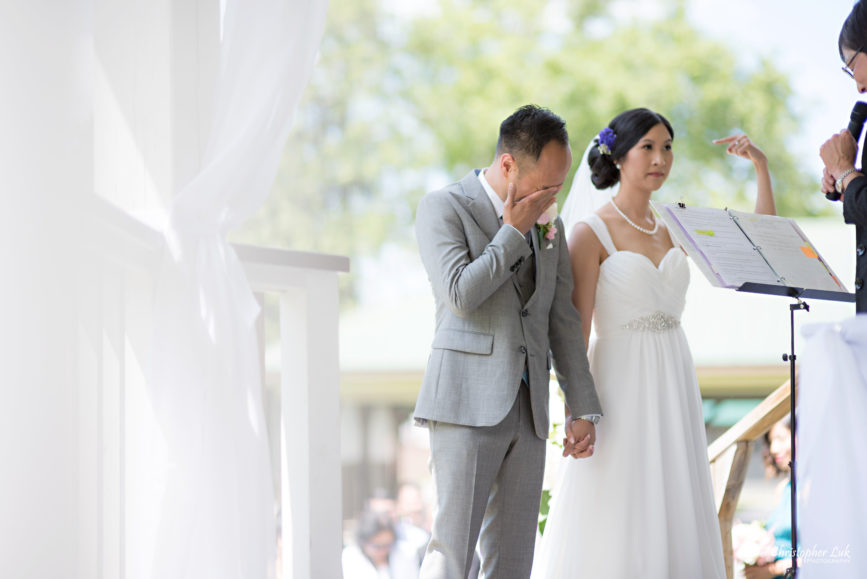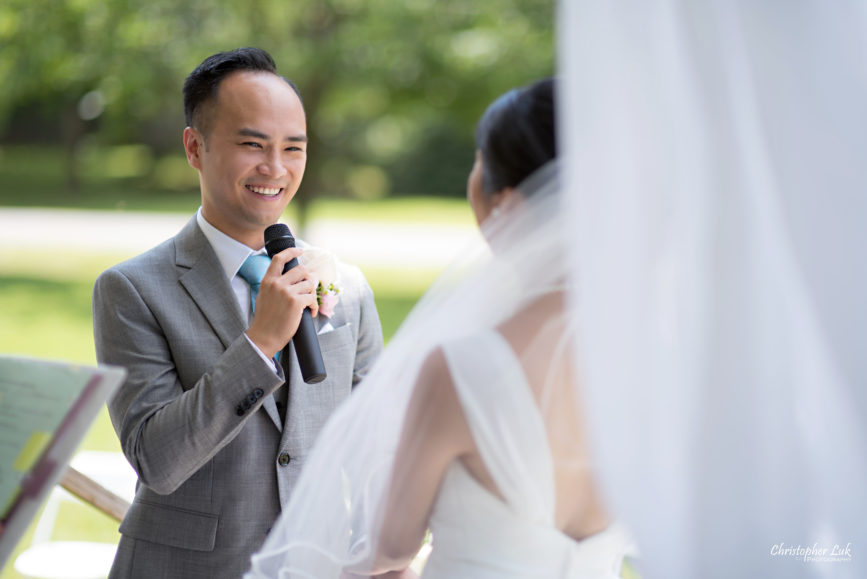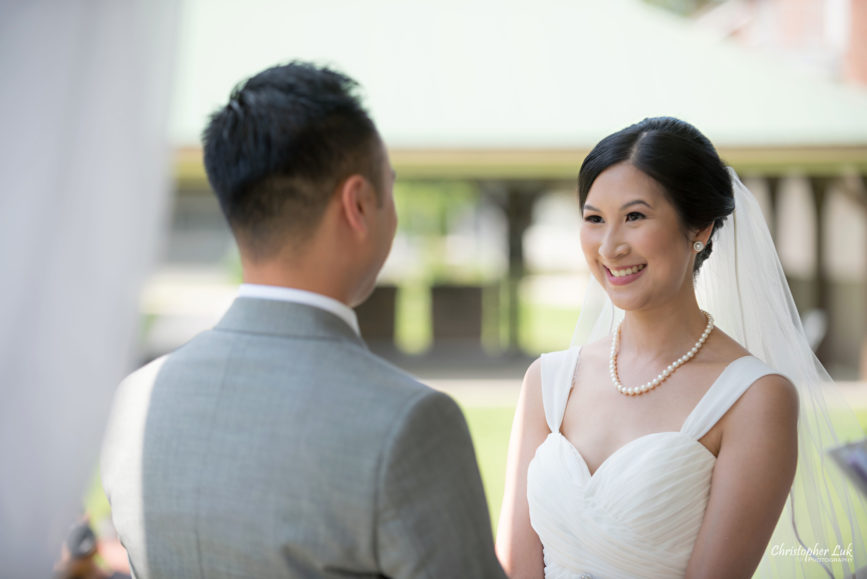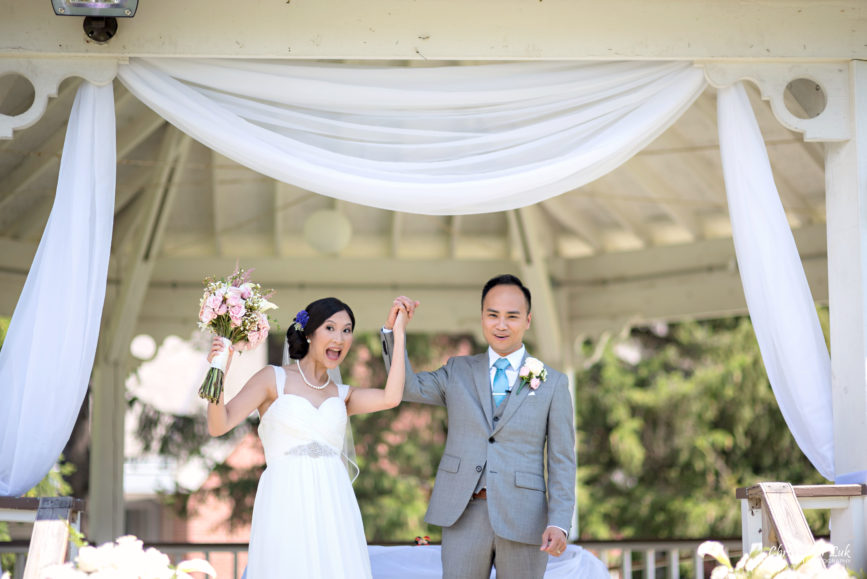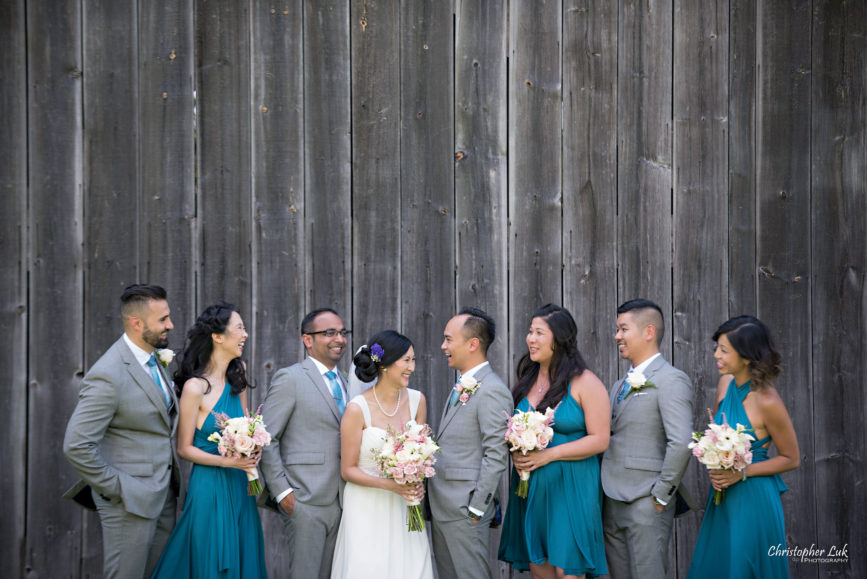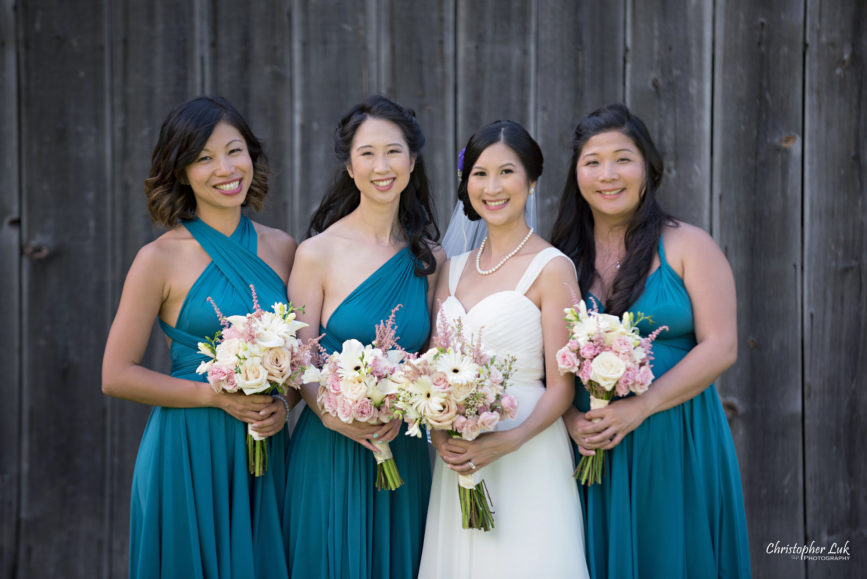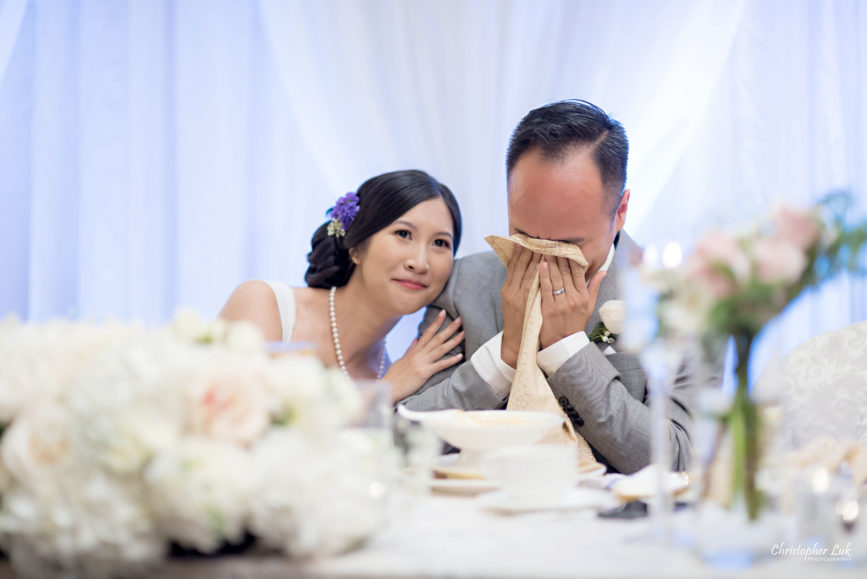 Photographers: Christopher Luk, Toronto Wedding and Event Photographer (and Orvin Lao)
Getting Ready Venue: Hilton Toronto / Markham Suites Conference Centre & Spa in Markham, Ontario
Ceremony Venue: Markham Museum & Historical Village in Markham, Ontario
Creative Relaxed Portrait Session: Markham Museum & Historical Village in Markham, Ontario
Dinner Reception Venue: Casa Victoria Chinese Cuisine in Markham, Ontario
Make Up Artist and Hair Stylist: Karen Chen Richardson at krichardsonchen@yahoo.ca or (647) 294-5520
Decor & Florals / Florist: Le Anne Nguyen of Euphoria Wedding Designs
Cinematographer / Videographer: Patrick Hodgson
Ceremony Officiant: Linda Wong
Bridesmaids Dresses: Henkaa
Groom's Suit: Indochino
Engagement Session: Leslie and Kevin's Engagement Session at The Heintzman House in Markham, Ontario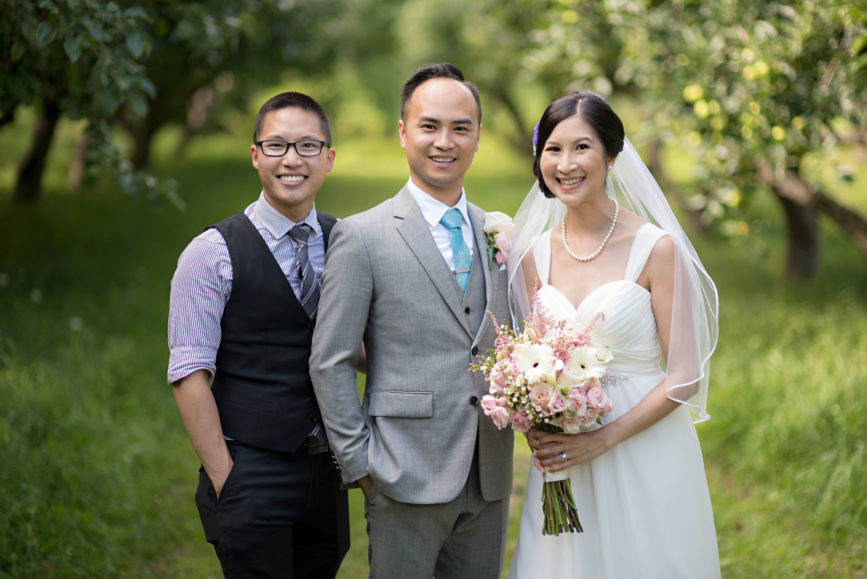 Kevin and Leslie (Same Day Edit) by Patrick Hodgson from Kicking Tire Films.
SEE MORE: Christopher Luk Photography Weddings
SEE MORE: Christopher Luk Photography Weddings at Hilton Suites Markham Toronto
SEE MORE: Christopher Luk Photography Weddings at Markham Museum