5.0 out of 5.0 (Christopher Luk Photography WeddingWire Page):

Quality of Service: 5.0 ; Responsiveness: 5.0 ; Professionalism: 5.0 ; Value: 5.0 ; Flexibility: 5.0
"If you want to assemble a 5 star AAA wedding team, you MUST hire Chris Luk as your photographer.
Chris has a been an amazing blessing in helping us plan our wedding from the very beginning 1 year prior to the big day. His positive demeanor, professionalism, ability to work in very fast paced dynamic changing conditions (dealing with different personality types and ability to resolve issues during wedding planning and day of, as well as follow up) really made both the wedding planning and big day a very memorable special event.
I have taken photography classes and did a wedding course as an option so I do understand what goes on to make your clients happy. Chris gives excellent instructions of what to wear, how to pose, how to relax, and most importantly how to have fun during the shoot. He's very flexible, accommodating, and understanding putting the wedding bride and groom first.
Remember out of all the vendors, the photographer is the main one you will need to work with very closely during all 3 phases (planning and engagement shoot, wedding day, and follow up review of photos).
Chris Luk delivered on all fronts flawlessly.
One story I want to share was approximately 4 weeks prior to the wedding, my fiancé and I were very stressed and I emailed Chris to update him our situation – he provided very reassuring words things would be great and encouraged us to look forward with joy to the big day.
You get what you pay for – everyone from friends, family, co-workers, and wedding guests have been commenting how amazing our photos turned out. We were more than impressed with quality of photos, delivery, execution and overall experience.
THANK YOU CHRIS LUK~!"
— Clarise & Isaac (Wedding / Engagement Session)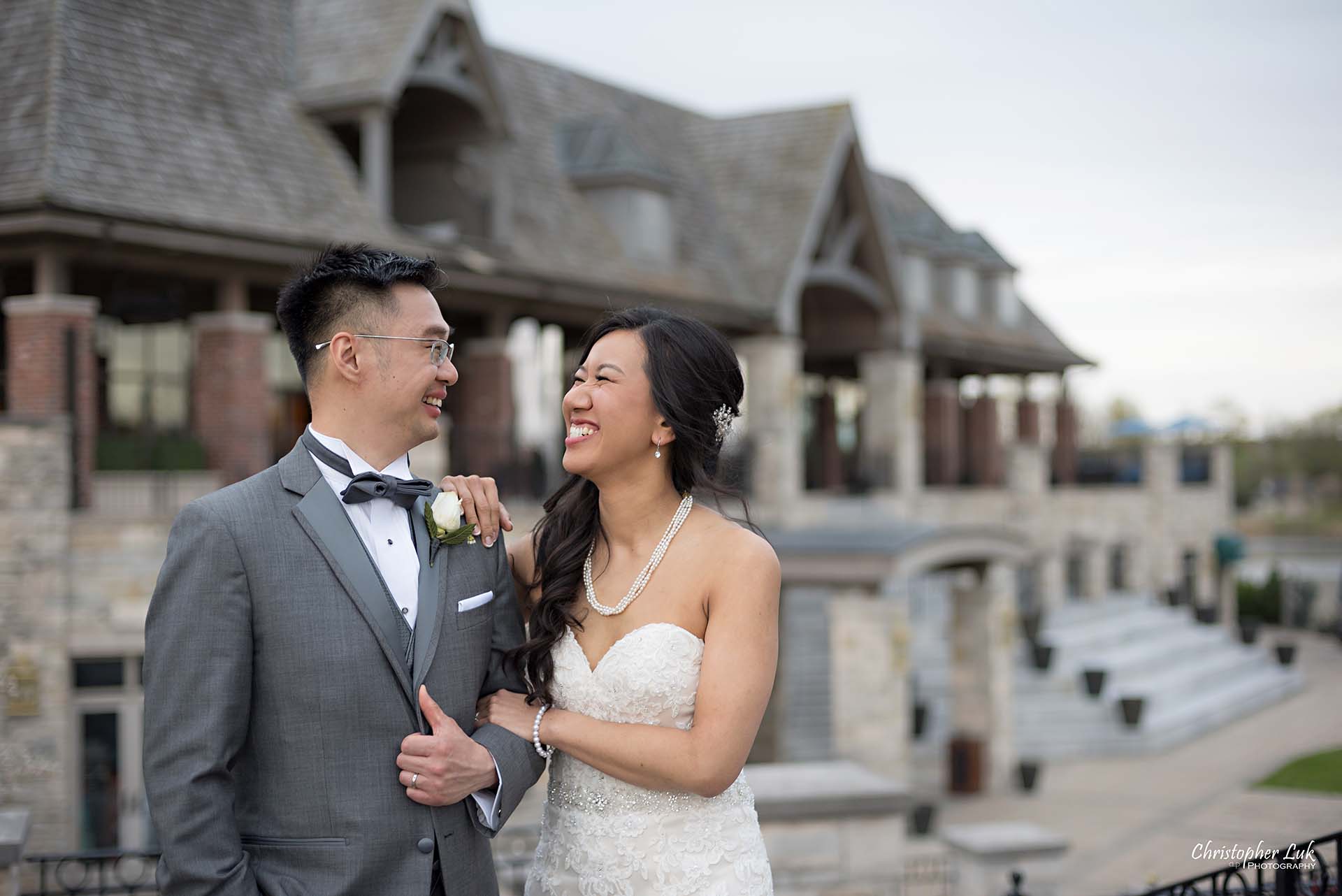 5.0 out of 5.0 (Christopher Luk Photography Google Business Listing):
"If I could describe Chris Luk in one word, it would be: efficient! From the moment we met Chris, we were extremely blessed to have someone that not only agreed to capture our engagement photos and wedding day but an incredible planner who was able to direct us in mapping out our wedding schedule and provide us with so much needed guidance through the whole wedding planning process.
Through his vast experience, he was able to simplify so many things, was very resourceful and always (always!) on the ball with keeping us on top of everything. This gave us much peace during what we anticipated to be a very stressful time.
The day of our wedding, Chris was amazing with our guests and made our day extra special with a surprise slide show! The great thing about Chris too is that he is always positive and smiling because he genuinely cares about his clients and is also very passionate about his work.
In terms of pricing, we chose to go with the most expensive package and after working with him and receiving our photos, know that it was worth every penny!!
I highly recommend Chris to any couple that is not only looking for incredible wedding photography but also a passionate photographer that is willing to go above and beyond to make your wedding day a huge success!!"
— Clarise & Isaac (Wedding / Engagement Session)

Christopher Luk Photography Toronto Wedding Photographer Facebook Page:
"We highly recommend Chris to take your family photos!
He was quick to respond to our initial inquiry and reliably communicated with us throughout, including getting a sense of what we wanted, practical tips of how to plan and prepare for our photoshoot and when/where he felt we'd get the best shots!
The photoshoot itself was very smooth – we felt totally at ease and had fun during the session. We really enjoyed laughing together about parenthood, and you could tell he really loved working with children too.
He delivered the photos so very promptly! Super star service in this area!
We enjoyed viewing all the great quality photos so much – he captured our family dynamics pretty accurately, and was able to catch our child with so many cute expressions. Definitely impressed with his skills. We are so thankful we got the opportunity to work with such a down-to-earth, genuinely passionate photographer who goes above and beyond in order for his clients to have the best experience!
You will not be disappointed if you choose Chris!"
— The W Family (Richmond Hill Family & Baby Photo Session)

5.0 out of 5.0 (Christopher Luk Photography Google Business Listing):
"More than "just a photographer", he was our rock.
If you want the smoothest wedding (and the best day of your life) you HAVE to hire Chris.
I reached out to him as soon as I was engaged (2 years prior to my wedding) and he was our rock throughout the planning process. Any question we had – whether it was photography related or not he was there to help the best he could – he had great suggestions for make-up, ceremony/reception venues, even sign language interpreters.
Chris and his team were fun to work with – they knew how to make you laugh and make the photos look natural. I love how they capture the emotions of the day in a candid-looking way. He was easy to work with and flexible. Chris is super responsive – I don't expect someone to answer all my emails right away, but he was right there when I needed him – answering all my questions and calming my nerves throughout the process.
But what I LOVED the MOST about Chris is his organization! As soon as we told Chris we were looking at a January wedding, he instantly came up with a schedule – down to the minute – (actually 2 schedules with different options) for the day to optimize sunlight. THAT WAS AMAZING! He worked with us to incorporate all our ceremony/reception needs. That schedule was THE ROCK of the wedding day — it made planning everything else a breeze! As we looked for other vendors, Chris became our standard – they had to be able to work with Chris and his schedule, provide the same level of customer service, detail and care.
Chris made our wedding day stress free and easy. He provides so much more than memorable photos – he's there to guide you through the whole scary and overwhelming process of planning your wedding."
— Jillaine & Willie (Wedding)

5.0 out of 5.0 (Christopher Luk Photography Google Business Listing):
"Chris is simply AMAZING! From the beginning through to the end he offered endless support, advice, and guidance on set-up, what to wear, hair/makeup suggestions, etc. On the day itself we felt safe in his hands and it was like having a friend there with us! His experience and professionalism shines through, allowing you to relax and have a really fun day. We received our photos today (even earlier than expected) and couldn't be happier with the results – he is seriously talented and genuinely loves what he does! If you're thinking about booking him for any special event in your life – DO IT!!! You won't be disappointed! He truly captured memories we will cherish forever ❤️👏"
— The BL Family (Toronto Markham Family Lifebook Photos)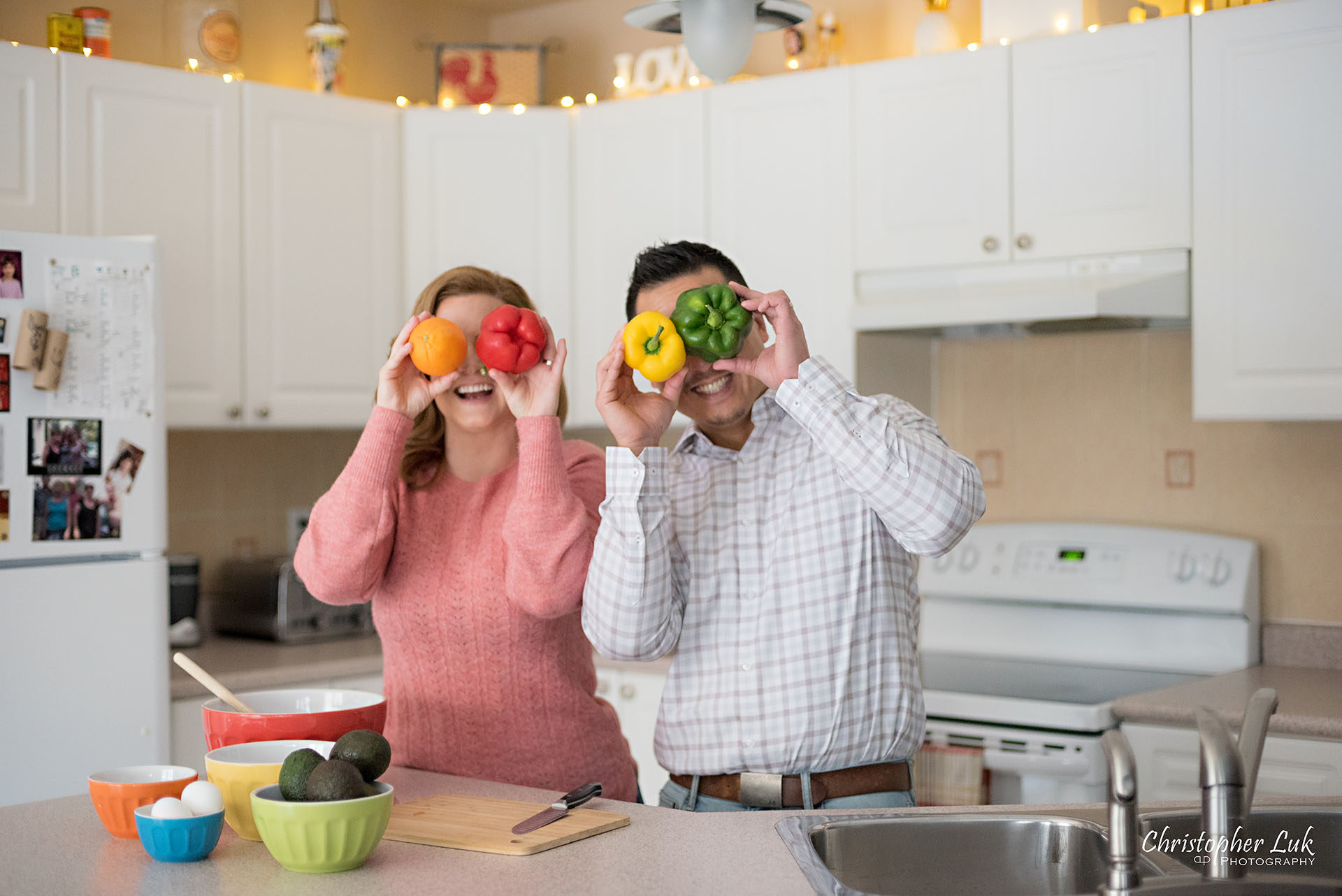 "We love the photos!!! Thanks so much! Wish you could take photos of our daughter everyday … I think she wishes that too. Every morning we drive her to daycare she asks "Going to take pictures"? It must've been a memorable experience for her!"
— The W Family (Markham Family, Maternity, and Children Session)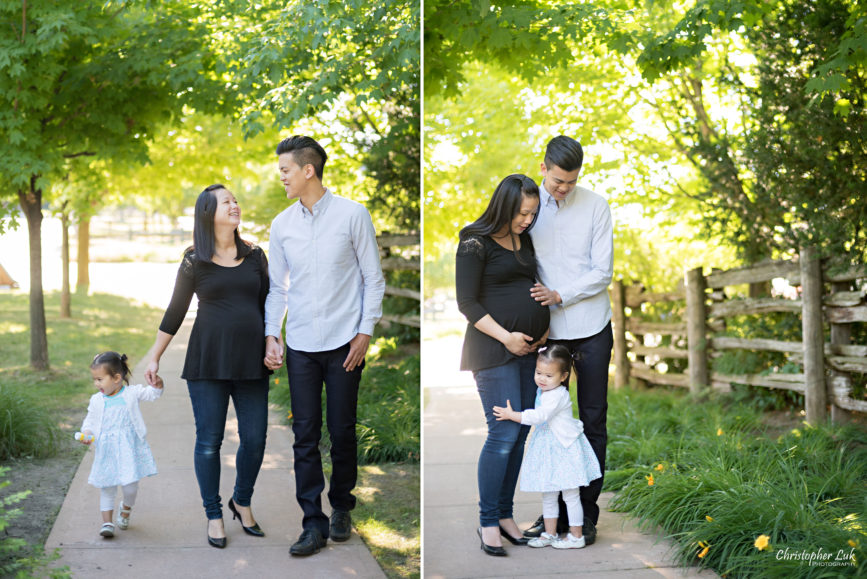 4.9 out of 5.0 (Christopher Luk Photography WeddingWire Page):

Quality of Service: 5.0 ; Responsiveness: 5.0 ; Professionalism: 5.0 ; Value: 4.5 ; Flexibility: 5.0
"We really enjoyed having Chris as our photographer – he was not only extremely professional, but also very personable. We appreciated that he made an effort to get to know us and our background story before even taking any photos, and we were even more impressed when he remembered some of those little details from our first meeting! Chris' photos are beautiful and he is talented in his ability to document memories. We really liked his use of lighting and colours from the first time we saw his pictures, and he has now provided us with beautiful wedding memories that we can cherish and look back on. He was very flexible with our needs and had a good balance of directing us with his expertise while also taking into consideration what we wanted in the photos. When communicating, Chris was always prompt and efficient; we never had to wonder what was going on! Overall, we had a very positive experience with Chris. Chris, thank you again for being such a special part of our day!!"
— Heidi & Ming-Yun (Wedding / Engagement Session)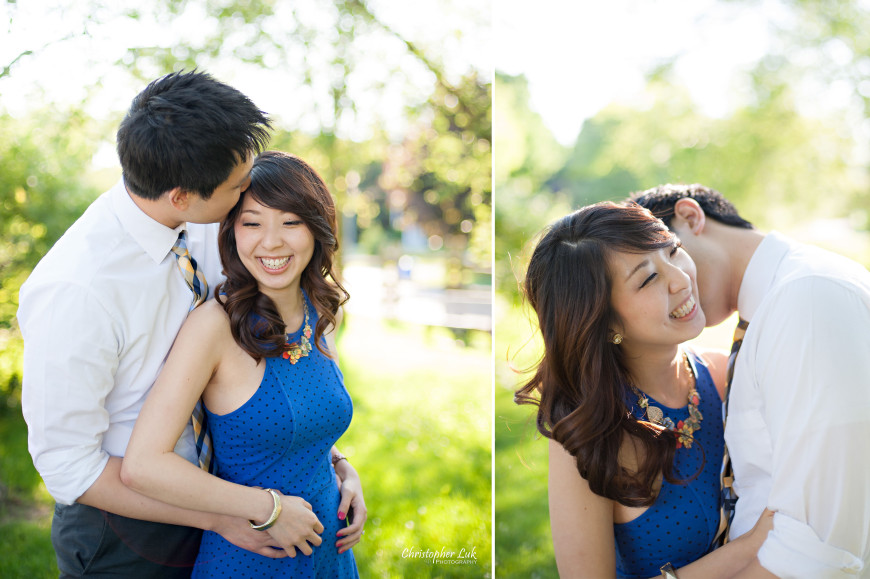 5-Star Rating (Christopher Luk Photography Facebook Page):
"We found Chris online and while we have never met or worked with him before, we felt at ease and trusted him with our family session as he was very engaged in getting to know us. Not only did he respond promptly to my emails (patiently answering my many questions), but he took the extra step to scout out locations to ensure that we would be able to capture exactly what we wanted. I would definitely recommend Chris and hope to have him photograph our family again."
— The C Family (Family and Toddler Lifestyle Session)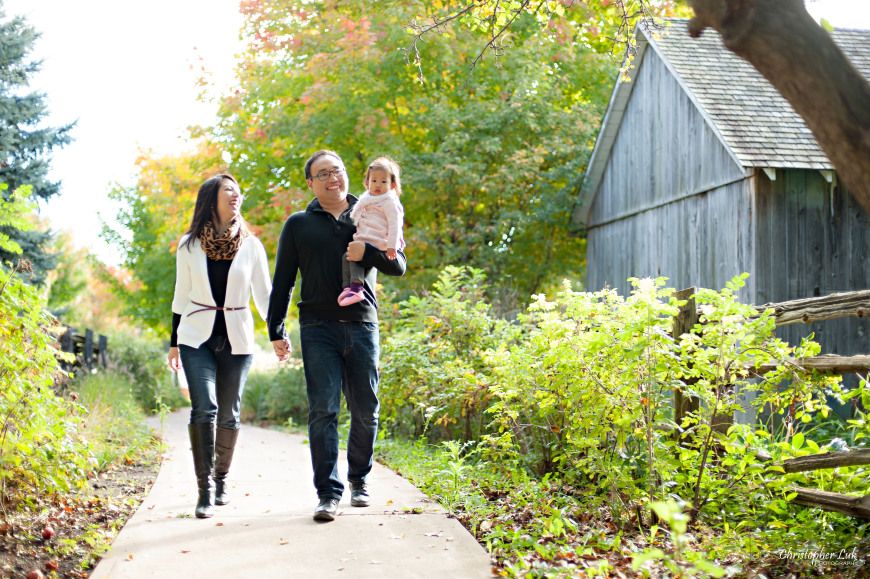 5.0 out of 5.0 (Christopher Luk Photography WeddingWire Page):

Quality of Service: 5.0 ; Responsiveness: 5.0 ; Professionalism: 5.0 ; Value: 5.0 ; Flexibility: 5.0
"Chris is an exceptional photographer and delivers above and beyond customer service. We have received nothing but praises and compliments for our wedding photos from our friends and family. Chris' photos look natural and truly capture the candid moments from our wedding. His photos speak for themselves!
If you're looking for a photographer who will make you (and your wedding party) laugh, be super comfortable in front of the camera, and look natural in your photos, you HAVE to book Chris. He is definitely worth the investment who will capture your once in a lifetime event. Trust me – you will not regret it!"
— Candy & Francis (Wedding)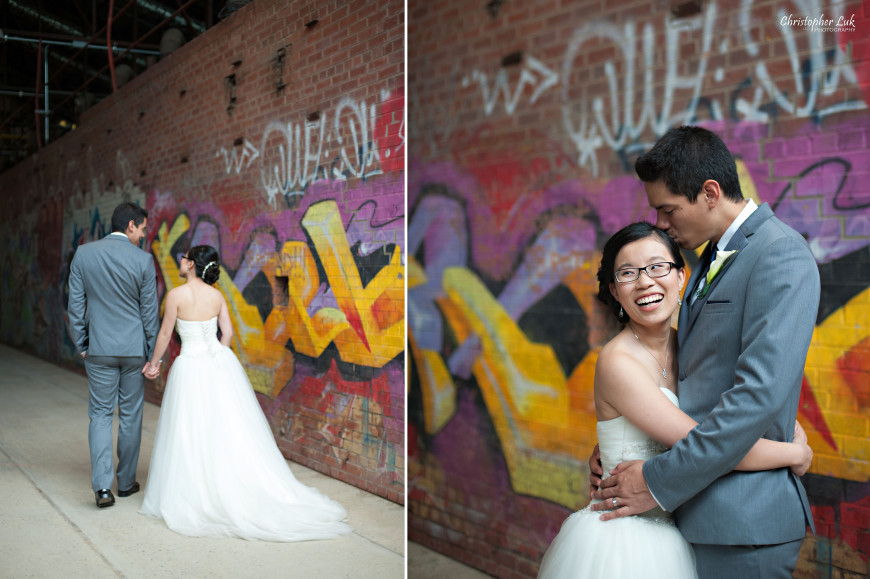 5-Star Rating (Christopher Luk Photography Facebook Page):
"My wife Keren and I knew from the moment we saw Chris Luk's website and photo gallery that we wanted him to do our engagement and wedding. His work is absolutely stunning and we were not disappointed! Having these photos in our hands right now makes us so glad about our decision to hire him. Without a doubt, if you're looking for amazing memorable photos, he is the photographer to go to!"
— Keren & Mathew (Engagement Session / Wedding)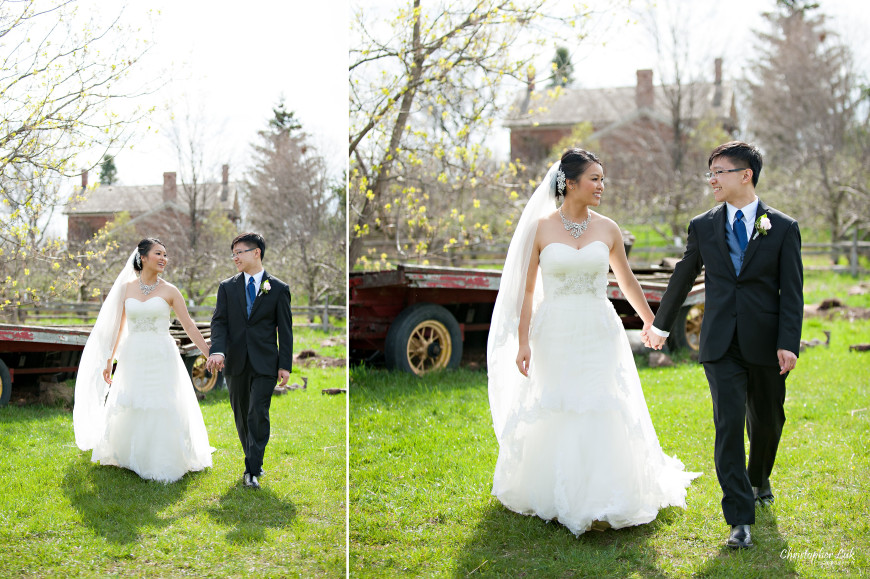 5-Star Rating (Christopher Luk Photography Facebook Page):
"Personal:
Besides the standard first-meet of your photographer, Chris spends the extra time to get to know us, and get the details of our dating and proposal stories. He did a write up of our story along with our Engagement Photos, and it served as a communication piece to all our friends and family. Chris tries to understand the unique chemistry that's between each couple, and to capture that in his photography. He's always friendly and approachable so that we can tell him, sometimes in gory detail, of what we wanted. I doubt all photographers would take note of such details, but he sat with us pre-wedding day, to work through our schedule together, giving us helpful suggestions, and taking note of the complex transitions that might occur during our wedding day. We were well-versed in, when he and his assistant photographer would show up, and what would happen throughout that day.
Capturing the Chemistry:
Most of our engagement photos were used as a collage at our wedding. They were all of printable quality, with good resolution and framed nicely for printing purposes. Our pictures were not the standard posed photos. Chris captured us looking very natural and comfortable, and definitely the essence of who we are. We didn't hire a videographer, so Chris' photos are all the memories we've got and can depend on! My parents were giving a speech, and we have three photos that caught their goofy expressions telling an embarrassing joke about me, then followed my reaction. His pictures immediately brought back the memories of that moment. My parents were in the foreground and I was in the background on a higher stage, and the third photo captured our eye-to-eye connection in conversation.
Good Command of the Crowd:
For the formal family and friends portrait session, have you ever thought to yourself: "shouldn't someone say something or give some direction"? We never had this moment during our portrait session because Chris had a very good control of the crowd and was very in touch with time. If someone's not in view of the shot, or someone's in the way, Chris would be sure to voice it in a polite manner and gave clear instructions for people to follow. He ensured that all the photos were taken in an orderly and timely fashion. Hassle free choice, hands down!"
— Carmen & Joshua (Engagement Session / Wedding)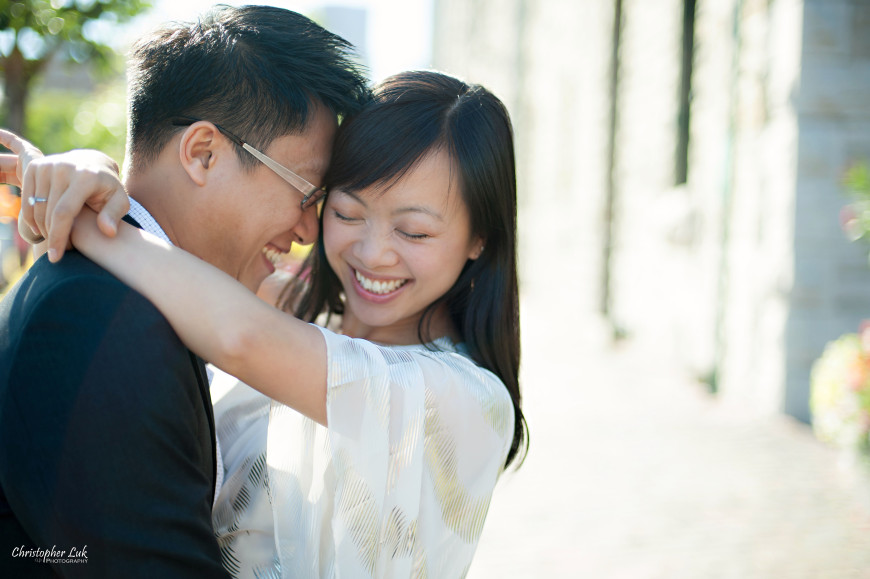 4.9 out of 5.0 (Christopher Luk Photography WeddingWire Page):

Quality of Service: 5.0 ; Responsiveness: 5.0 ; Professionalism: 5.0 ; Value: 4.5 ; Flexibility: 5.0
"We looked through many photographers' websites/portfolios before choosing Chris for our engagement and wedding photos. We liked how his pictures focus more on the couple than the surroundings and how there's a very uplifting happy vibe about his photography.
Chris was very professional, quick to get back to you, and offers a lot of good advice should you have any questions throughout the wedding planning process. It was nice to have someone experienced to refer to if you don't have a wedding planner.
Chris was very attentive to detail. My parents really appreciated that during the group photos, he made sure everyone had their hands in the right place and looking their best before taking the shot. We were also amazed how beautiful the dinner photos turned out as it was in exceptionally low lighting!
All in all, we loved our photos and the experience Chris gave us. Thanks Chris!"
— Grace & Victor (Wedding)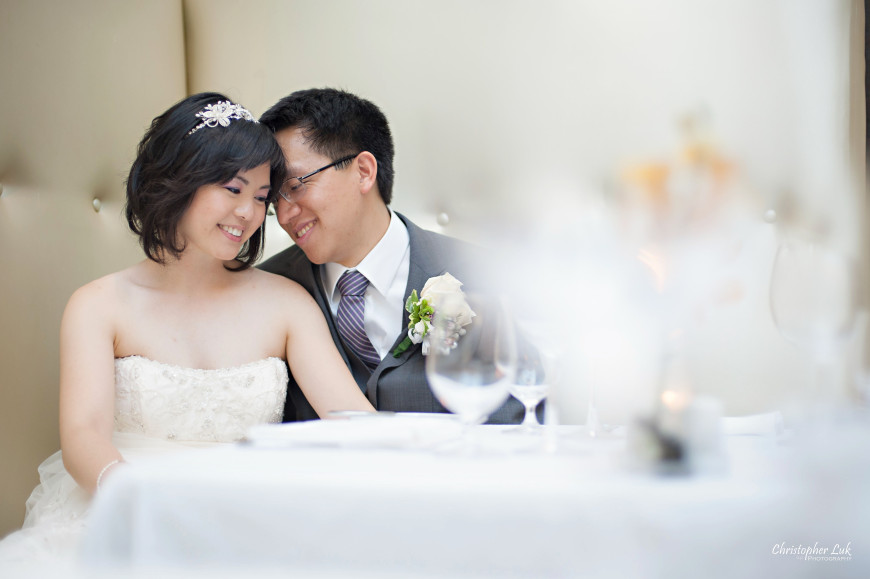 4.8 out of 5.0 (Christopher Luk Photography WeddingWire Page):

Quality of Service: 5.0 ; Responsiveness: 5.0 ; Professionalism: 5.0 ; Value: 4.0 ; Flexibility: 5.0
"Christopher Luk photographed our wedding on June 22, 2013 in Toronto at the Estates of Sunnybrook. He also captured our Engagement Session.
He is extremely professional and cares about his clients and gets to know their families too. He is very attentive and responds quickly to all emails and goes out of his way to ensure that he captures the most of your special day.
I looked at many different photographers before choosing Chris. There's something about the way his photos come to life that I didn't see in any of the other photographers I met with. I also didn't feel any pressure from Chris to sign a contract, and I found that he was so much friendlier and so much more passionate about his work and wholly believes in marriage and the commitment two people make when entering into marriage, which was really important to me – to know that I wasn't simply just a customer to him. I didn't get this feeling from other people I did meet when looking for a photographer.
On top of that, my husband and I were grateful for all of Chris's sage advice throughout the wedding planning process as well!
On our wedding day (and our engagement session) he never made us feel uncomfortable as being in front of the camera can be a bit scary! He made me and my husband feel so at ease!
I am really glad I went with Chris, as my photos are absolutely stunning and I love them!
From Chris, I didn't just get a photographer – but a friend :)"
"We just looked through ALL the photos… and they are bloody fantastic. ALL OF THEM…" / "You are an amazing photographer and we are so happy we chose you to be part of our day! We loved your direction and assistance in posing for the photos and how much care you put into making sure everything went right."
— Dinithi & Steve (Wedding)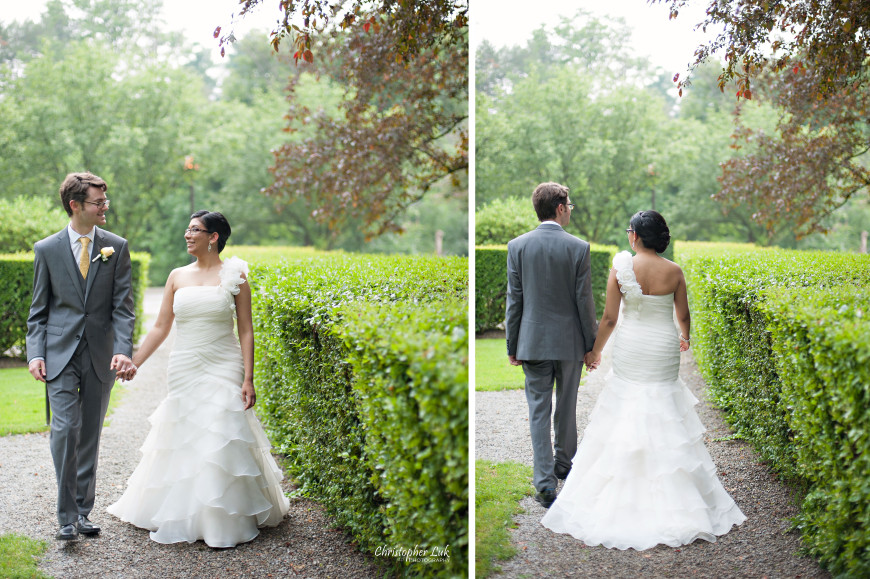 5-Star Rating (Christopher Luk Photography Facebook Page):
"My wife and I had our wedding over 2 years ago and we still look at the wedding and engagement photos! Going with Chris was a great decision for our wedding.
My wife has always liked Chris's photography, so it was an easy choice for our wedding. One of the things Theresa and I appreciated was the way that Chris reflects the character of the couple in the shots. Our engagement and wedding shoot really captured who we were as a couple and the feel of our wedding.
We're so pleased with our wedding photos and Chris truly takes care in making sure every shot looks great. His friendliness and professionalism really make him great to work with on the big day."
— Theresa & Ryan (Wedding)


5-Star Rating (Christopher Luk Photography Facebook Page):
"Chris – the photos are amazing. As Walter and I were going through the photos it made me miss our wedding day. But I know if we were to do it all over again it wouldn't be the same. Thank you so much for capturing all the moments of our special day. I especially love the candid ones of our guests partying!" / "Thank you Chris for such a great job capturing these moments for us forever." / "Chris really captured really great moments from our engagement shoot and wedding. We mostly loved the candid shots he took of our family and loved how he made everyone feel comfortable."
— Cindy & Walter (Engagement Session / Wedding)